World's First Animated Livestream To Feature Streamer Ninja, Rapper Logic And Adult Swim's Rick And Morty Playing Fallout 76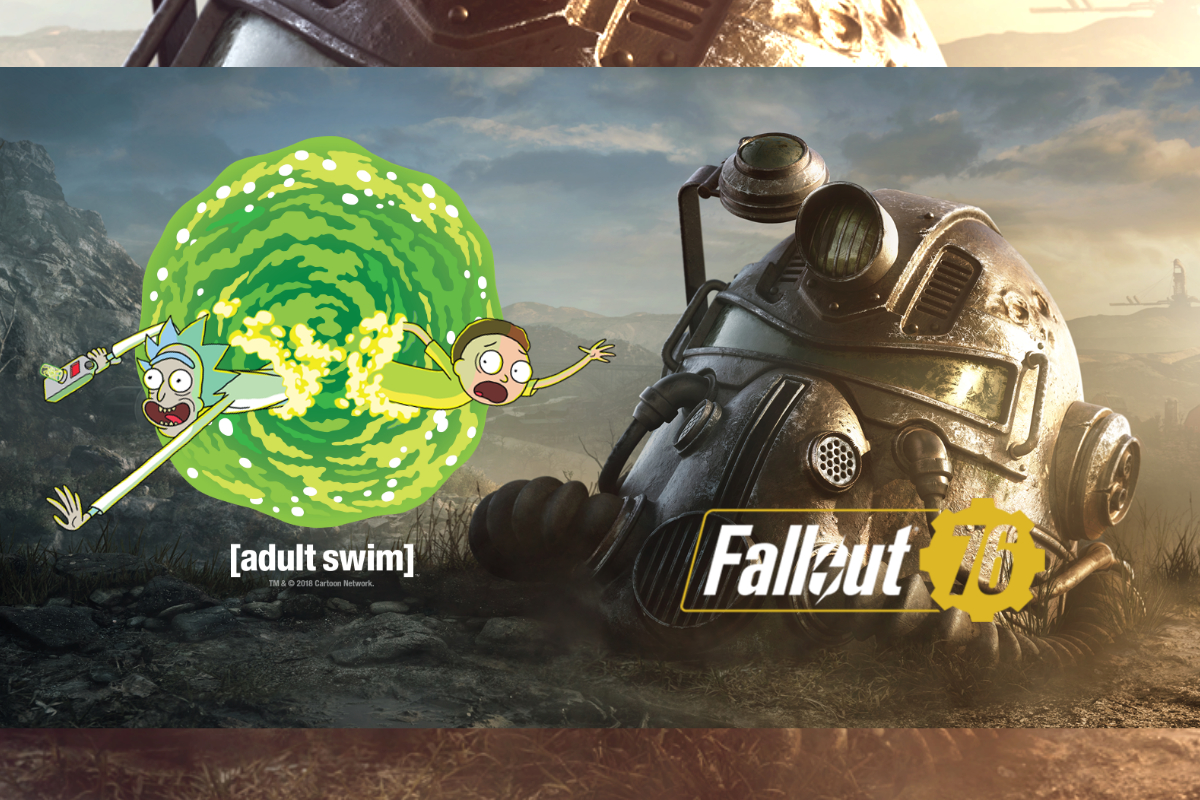 Reading Time:
4
minutes
Stream Conceived by Esports Agency Ader Airs November 8 on Twitch and Mixer
Gaming and animations fans are about to experience an industry first: a livestream where human and animated gamers play against each other. The groundbreaking livestream will feature popular streamer Tyler "Ninja" Blevins; one of hip-hop's most successful artists, Logic; and the characters of television powerhouse Rick and Morty playing Bethesda Game Studios®' latest entry in the Fallout® universe, Fallout® 76.
The historic livestream event was conceived by Ader, the leading full-service esports agency connecting brands and publishers with the global gaming community. Designed to be an immersive experience, the concept for the livestream is to enable both the gamers and the user community to interact with the animated characters in a live gaming environment.
The livestream will stream Thursday, November 8 on Twitch and Mixer at 9:00 p.m. ET / 6:00 p.m. PT.
"We're excited to provide Rick and Morty fans with the opportunity to interact with these iconic characters live as they join Ninja and Logic in the first multiplayer Fallout experience," said Justin Warden, CEO of Ader. "Gaming audiences are interested in new and unique ways to connect with their favorite gamers, so we focus on creating experiences for our brand and publisher partners that are not only highly engaging but also push the boundaries creatively."
Fallout 76 is the online prequel to the Fallout franchise where every surviving human is a real person. Discover a new and wild wasteland in the heart of West Virginia in what is the largest, most detailed open world in series history. Reclamation Day, 2102. Twenty-five years after the bombs fall, you and your fellow Vault Dwellers — chosen from the nation's best and brightest – emerge into post-nuclear America. Play solo or join together as you explore, quest, build, and triumph against the wasteland's greatest threats.
Fallout 76 releases worldwide on Wednesday, November 14.
"We're thrilled to be a part of this unprecedented Fallout 76 streaming event with my absolute favorite TV show characters, Rick and Morty, the world's biggest streamer in Ninja, and of course Logic, the chart-topping rapper from our very own hometown," said Pete Hines, SVP of Global Marketing and Communications at Bethesda. "Ader has outdone themselves. We promise you've never seen anything like this before."
Rick and Morty is the Emmy-winning, hit animated comedy series on Turner's Adult Swim that follows a sociopathic genius scientist who drags his inherently timid grandson on insanely dangerous adventures across the universe. The number one comedy on television in 2017, and most watched show with young adults during its third season, Rick and Morty has also broken new ground by connecting with fans across multiple online and in-person platforms, making it a natural partner for this gaming industry first.
"Adult Swim is always looking for new ways to create immersive, fan-first content. What could be better than the top personalities from the best show around, streaming, and music coming together in one epic gaming event," said Jill King, senior vice-president of marketing and partnerships for Adult Swim.
Liquid Advertising represented Bethesda Softworks in dealings with Turner. Production service provided by Thunder Studios under Ader's direction.
About Ader
Ader is the leading full-service esports agency connecting brands and publishers with the global gaming community, with clients including Audi, Disney, Coca-Cola, Marvel, Tencent, Amazon, Hershey's and Miller Lite. Backed by proprietary real-time analytics, a custom creative team and an ecosystem of 2000+ influencers who are watched by 500+ million unique viewers, Ader is uniquely positioned to help brands reach a mass gaming audience through high-impact campaigns, experiences, events and influencers. Founded in 2015 as the first marketplace to connect brands with e-sports influencers on Twitch, Ader has a deep understanding of how brands can authentically engage with gamers across eSports, mobile, gaming and social media platforms.
About ZeniMax Media Inc.
ZeniMax Media is a privately owned media organization headquartered outside Washington DC with international publishing offices in London, Paris, Frankfurt, Eindhoven, Hong Kong, Tokyo, and Sydney. Through its subsidiaries, ZeniMax Media creates and publishes original interactive entertainment content for consoles, PCs, and handheld/wireless devices. ZeniMax Media divisions include Bethesda Softworks, Bethesda Game Studios, id Software, Arkane Studios, Tango Gameworks, MachineGames, ZeniMax Online Studios, ZeniMax Europe Ltd., ZeniMax Asia K.K., ZeniMax Asia Pacific Limited, and ZeniMax Australia Pty Ltd.
About Bethesda Softworks
Bethesda Softworks, part of the ZeniMax Media Inc. family of companies, is a worldwide publisher of interactive entertainment software. Titles featured under the Bethesda label include such blockbuster franchises as The Elder Scrolls®, Fallout®, DOOM®, QUAKE®, Wolfenstein®, Dishonored®, The Evil Within™, Prey® and RAGE®.
About Bethesda Game Studios
Bethesda Game Studios is the award-winning development team known around the world for its groundbreaking work on The Elder Scrolls series and the Fallout series. Creators of The Elder Scrolls IV: Oblivion®, the 2006 'Game of the Year'; Fallout® 3, the 2008 'Game of the Year'; The Elder Scrolls V: Skyrim®, the 2011 'Game of the Year'; Fallout® 4, the winner of more than 200 "Best Of" awards including the 2016 BAFTA and 2016 D.I.C.E. Game of the Year; and Fallout Shelter™,the award-winning mobile game with more than 100 million users. Bethesda Game Studios has earned its reputation as one of the industry's most respected and accomplished game development studios.
The Elder Scrolls, Skyrim, Oblivion, Bethesda Game Studios, Dishonored, Arkane, The Evil Within, PsychoBreak, Tango, Tango Gameworks, MachineGames, Prey, Nuka Cola, Bethesda Softworks, Bethesda, ZeniMax and their related logos are registered trademarks or trademarks of ZeniMax Media Inc. in the United States and/or in other countries. Fallout and its related logos (including Vault Boy) are registered trademarks or trademarks of Bethesda Softworks LLC in the United States and/or in other countries. id, id Software, id Tech, DOOM, QUAKE, Wolfenstein, RAGE and their related logos are registered trademarks or trademarks of id Software LLC in the United States and/or in other countries. Other product and company names referenced herein may be trademarks of their respective owners. All Rights Reserved.
About Adult Swim
Adult Swim (AdultSwim.com), launched in 2001, is Turner's network offering original and acquired animated and live-action series for young adults.  Airing nightly from 8 p.m. to 6 a.m. (ET/PT), Adult Swim is basic cable's #1 network with persons 18-34 and 18-49 and is seen in 94 million U.S. homes.
Turner, a WarnerMedia company, is a global entertainment, sports and news company that creates premium content and delivers exceptional experiences to fans whenever and wherever they consume content. These efforts are fueled by data-driven insights and industry-leading technology. Turner owns and operates some of the most valuable brands in the world, including Adult Swim, Bleacher Report, Boomerang, Cartoon Network, CNN, ELEAGUE, FilmStruck, Great Big Story, HLN, iStreamPlanet, TBS, Turner Classic Movies (TCM), TNT, truTV and Turner Sports.


Source: Ader
CompLexity Partners with WinStar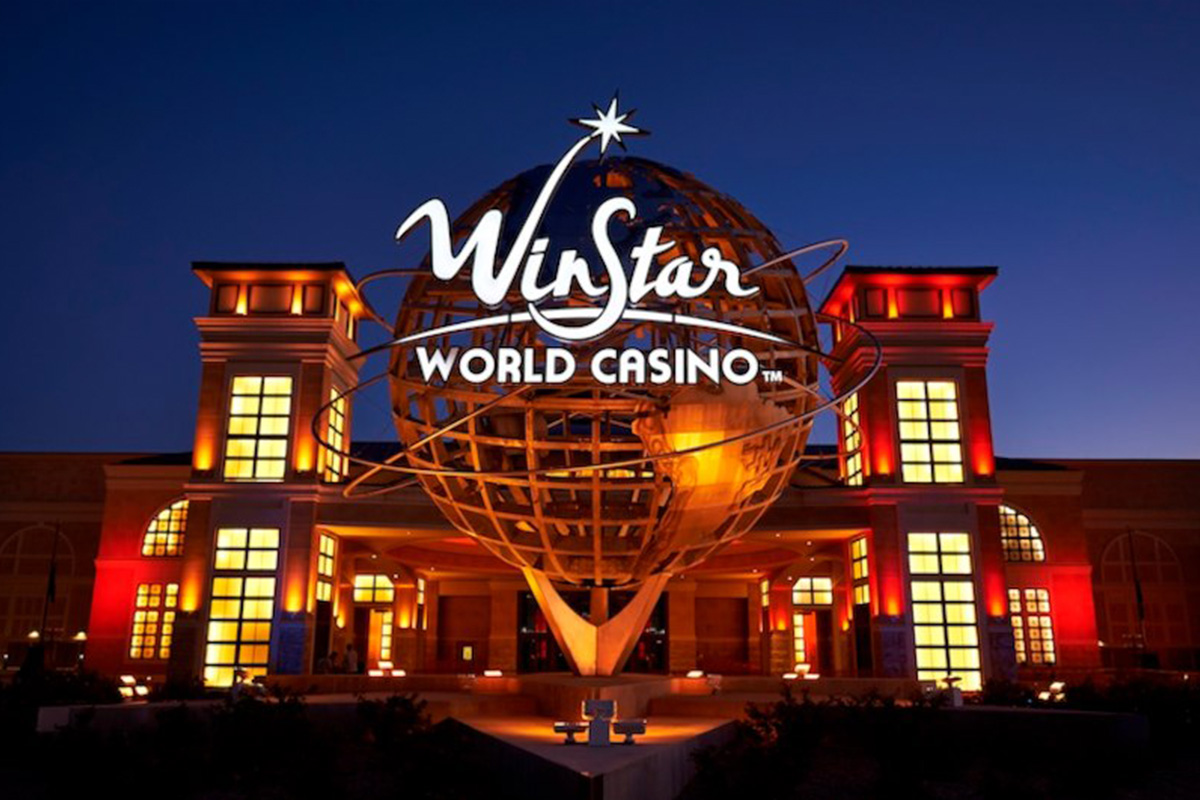 Reading Time:
2
minutes
Complexity Gaming, one of North America's most elite and longest standing esports organizations, announced an official partnership with WinStar World Casino and Resort, one of the largest casinos in the world, making it the exclusive casino of Complexity Gaming. This marks the first time that a U.S. esports organization has designated a casino as their official sponsor.
"WinStar is a preeminent gaming and entertainment venue, and we are excited for them to become our exclusive casino partner," said Jason Lake, Founder and CEO, Complexity Gaming. "This partnership signals a significant shift in the esports sphere toward making competitive gaming entertainment even more mainstream."
Esports is the fastest growing segment of media and entertainment and is rapidly gaining traction in the U.S., especially among adult audiences. While ages 18 to 34 comprise the largest demographic, esports viewership is beginning to skew older, with nearly one in three esports viewers being between the ages of 35 to 54. Additionally, online streaming platforms, like Twitch and YouTube have a larger audience base — for gaming alone — than HBO, Netflix, and ESPN have combined.
"The high-energy and competitive nature of esports aligns with our focus on creating unique, high-energy gaming and entertainment experiences for our patrons," said Jack Parkinson, WinStar general manager. "Complexity's forward-thinking and innovative approach to one of the fastest growing genres of mainstream entertainment is a natural fit as we look toward remaining at the forefront of the gaming industry."
As part of this partnership, Complexity players will have access to WinStar's various amenities, including the hotel, golf courses and concerts, and will make routine appearances at the casino and other events, while WinStar has the option to host biannual boot camps and "meet-and-greets," where Complexity players could interact with fans and train before large events.
In September, the Dallas Cowboys announced WinStar as the Official Casino of the Dallas Cowboys, making it the first-ever NFL team to announce an official casino designation.
About Complexity Gaming:
Complexity Gaming is one of North America's longest standing and most successful esports organizations, now owned by Jerry Jones of the Dallas Cowboys and real estate investor John Goff. The esports organization is led by Co-founder and CEO Jason Lake, considered by many to be one of the founding fathers of esports in North America. Complexity Gaming has won more than 140 championships in nearly 30 game titles over it's more than 15-year history. Staunchly committed to passion, professionalism, and a player-first mentality, Complexity Gaming has been continuously recognized as a global leader in modern esports.
About WinStar World Casino and Resort:
With more games than any other casino in the world, WinStar World Casino and Resort offers more than 8,100 electronic games, 99 tables games – including craps and roulette games, 55 poker tables, two 18-hole championship golf courses, and the 3,500-seat Global Event Center, 65,000 square foot convention center, and the nearly 1,400-room WinStar World Casino Hotel. Owned by the Chickasaw Nation, WinStar World Casino and Resort is located just north of the Texas-Oklahoma border along Interstate 35 and presents unrivaled gaming action 24 hours a day, seven days a week, world-class entertainers and a wide range of restaurants.
Raketech launches Esportsguide.com to target the global Esports community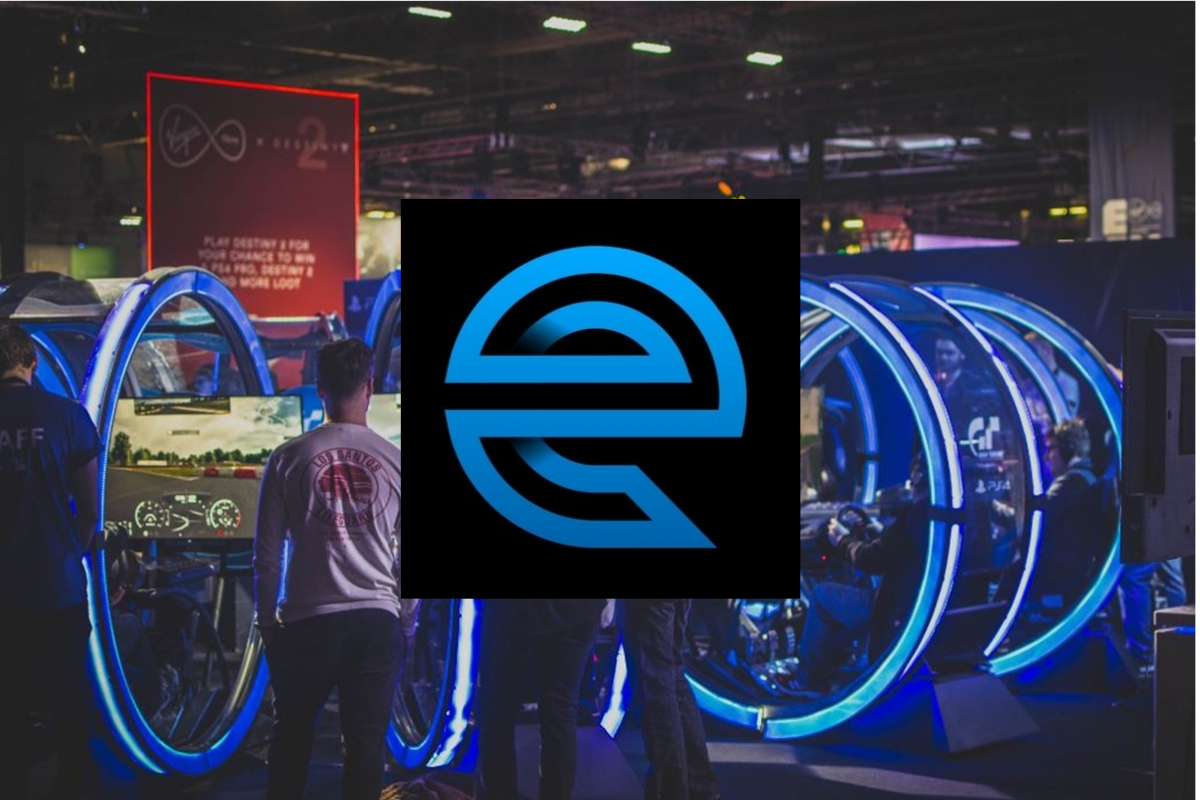 Reading Time:
2
minutes
Raketech today announced the launch of a new product targeting the popular Esports community. Esportsguide.com will provide a complete guide to the leading Esports streams for the most popular tournaments from across the globe.
Michael Holmberg, Raketech CEO said: "Raketech is entering the popular Esports industry, launching a global product with a strong US market appeal. Esportsguide.com is an adaptation of our TV sports guide product and another example of scalability within our product strategy – entering new markets or verticals with existing platforms. We believe there is a gap in the market for a comprehensive Esports streaming guide, and just as with our other sports and gambling products, we look to deliver great user value with Esportsguide.com."
The Esports community has flourished in recent years creating a new demand for Esports content, online streaming services and Esports betting markets. There is now a strong connection between the Esports industry and Raketech's target audience, gambling partners and sports media products.
Esportsguide.com will deliver a broadcasting schedule for Esports matches and live streams so that users are just one click away from the action. The website appeals to the worldwide community of gamers and delivers a time zone responsive schedule covering the most popular video games, tournaments and matches happening 24/7. The guide includes the most popular games such as League of Legends, Dota 2, CS:GO, Hearthstone, Overwatch, Starcraft II and Fortnite.
Esportsguide.com is a desktop and mobile optimised website that is currently available in English. The platform aggregates multi-lingual streams from the leading online streaming platforms into a single website, so that Esports fans only need to visit one place for a complete guide to watching live Esports matches.
For more information, please contact: press@raketech.com.
About Raketech Group :
Raketech is a leading online affiliate and content marketing company, with expertise in delivering SEO, online guides, communities and social media products in primarily the Nordic region and the UK. Through some 20 flagship brands, Raketech guides sports and gaming enthusiasts to the best possible services, while also delivering high-quality traffic and leads to its partners. Raketech grows both organically and via acquisitions and operates its business in accordance with a clear framework for responsible affiliate marketing services. The company's shares are listed in Nasdaq First North Premier with ticker RAKE. Erik Penser is the company's Certified Adviser. For more information, visit www.raketech.com.
LG Teams Up With Esports Phenom 'FaZe Clan' To Debut New LG UltraGear Monitor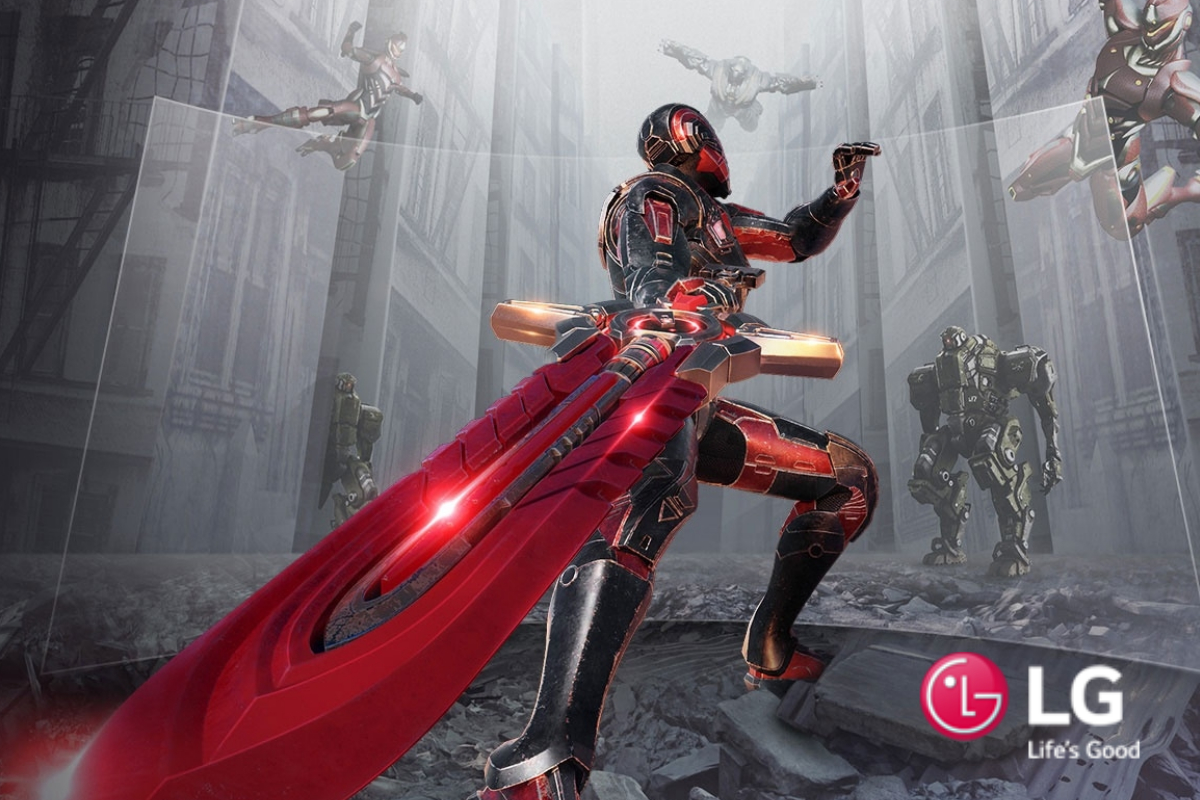 Reading Time:
3
minutes
LG UltraGear 21:9 Gaming Monitor Delivers Powerful Performance, Unrivaled Picture Quality, Fast Processing at DreamHack Gaming Competition
LG Electronics USA is partnering with FaZe Clan, the most popular esports team in the world, to host a no-holds-barred gaming competition that will mark the global debut of LG's new UltraGear™ 21:9 gaming monitor, the company's most powerful gaming display ever.
The competition, which will take place at DreamHack Atlanta, will feature the blockbuster battle royale title – "PLAYERUNKNOWN'S BATTLEGROUNDS" (PUBG) – and will officially kick off with an appearance by FaZe Clan team members FaZe Mxey and FaZe FuzzFace. Other FaZe Clan members, FaZe Teeqo and FaZe Dirty, also will participate in the competition that will pit selected DreamHack attendees against the pros.
The winner-take-all tournament will take place on LG's new high-performance 34-inch UltraWide gaming monitor (model 34GK950G) that offers superb picture quality and the highest level of immersion for gamers and consumers alike.
The flagship UltraGear 34GK950G-B is designed for immersive, high-performance gaming thanks to its curved, virtually borderless 34-inch Nano IPS display that covers 98 percent of the DCI-P3 color space offering crystal clear UltraWide QHD (3440 x 1440) image rendering. The 21:9 wide aspect ratio display also accurately recreates colors across over 135 percent of the sRGB color space. With NVIDIA G-Sync™ graphic processing technology built-in, the UltraGear 34GK950G is designed to provide smooth motion graphics without tearing or stuttering. What's more, its high refresh rate of 120Hz (overclocked) means that objects are rendered more clearly for smoother gameplay and seamless visual fluidity. Gamers also can create their own unique ambiance with Sphere Lighting that boasts six color settings to complement any game or movie.
"LG has developed its most powerful gaming monitor yet, offering high definition and high refresh rate that combine to create the most immersive gaming experience possible," said David VanderWaal, senior vice president of marketing, LG Electronics USA. "Like LG, FaZe Clan sets the benchmark for performance in the esports world and partnering with them to introduce our newest gaming monitor demonstrates LG's commitment to providing consumers the ultimate gaming experience."
The PUBG Invitational will commence with an open round of competition where fans will play against one another in an open bracket style tournament for the opportunity to play against FaZe Clan team members. The entire tournament will be livestreamed via Twitch, and those watching the action are encouraged to engage by using the hashtags #LGUltraGear and #DHATL18.
The competition will culminate with a final faceoff between fans and FaZe Clan members, where they will compete for an ultimate gaming package Grand Prize, built around the new LG UltraGear monitor.
The 34GK950G-B will be available at a special Black Friday price of $1199.99 starting on November 16th through Amazon. It will be available at other retailers including, B&H, Beach Camera, and Adorama in the days that follow*.
DreamHack attendees are encouraged to visit LG's booth (102) at the opening of the show (Nov. 16-18) to check out LG's newest gaming monitor as well as to participate in the PUBG Invitational and meet members of FaZe Clan. Attendees are encouraged to dress as their favorite PUBG character for chances to win unique prizes that will be awarded at the LG booth.
For more information on LG's collaboration with FaZe Clan and LG's latest high-performance gaming monitors, please visit https://www.lg.com/us/gaming-monitors?cmpID=PR_HE_Monitor_DH.
"LG" and the LG logo are trademarks of LG Corp. Other company and product names may be trademarks of their respective owners.
*Special promotion runs November 16 – November 30, 2018. Quantities are limited and the prices, designs, features and specs are subject to change without notice.
About LG Electronics USA:
LG Electronics USA, Inc., based in Englewood Cliffs, N.J., is the North American subsidiary of LG Electronics, Inc., a $55 billion global innovator in technology and manufacturing. In the United States, LG sells a wide range of innovative home appliances, home entertainment products, mobile phones, commercial displays, air conditioning systems, solar energy solutions and vehicle components. The "Life's Good" marketing theme encompasses how LG is dedicated to people's happiness by exceeding expectations today and tomorrow.
Source: LG Electronics USA