World's First Animated Livestream To Feature Streamer Ninja, Rapper Logic And Adult Swim's Rick And Morty Playing Fallout 76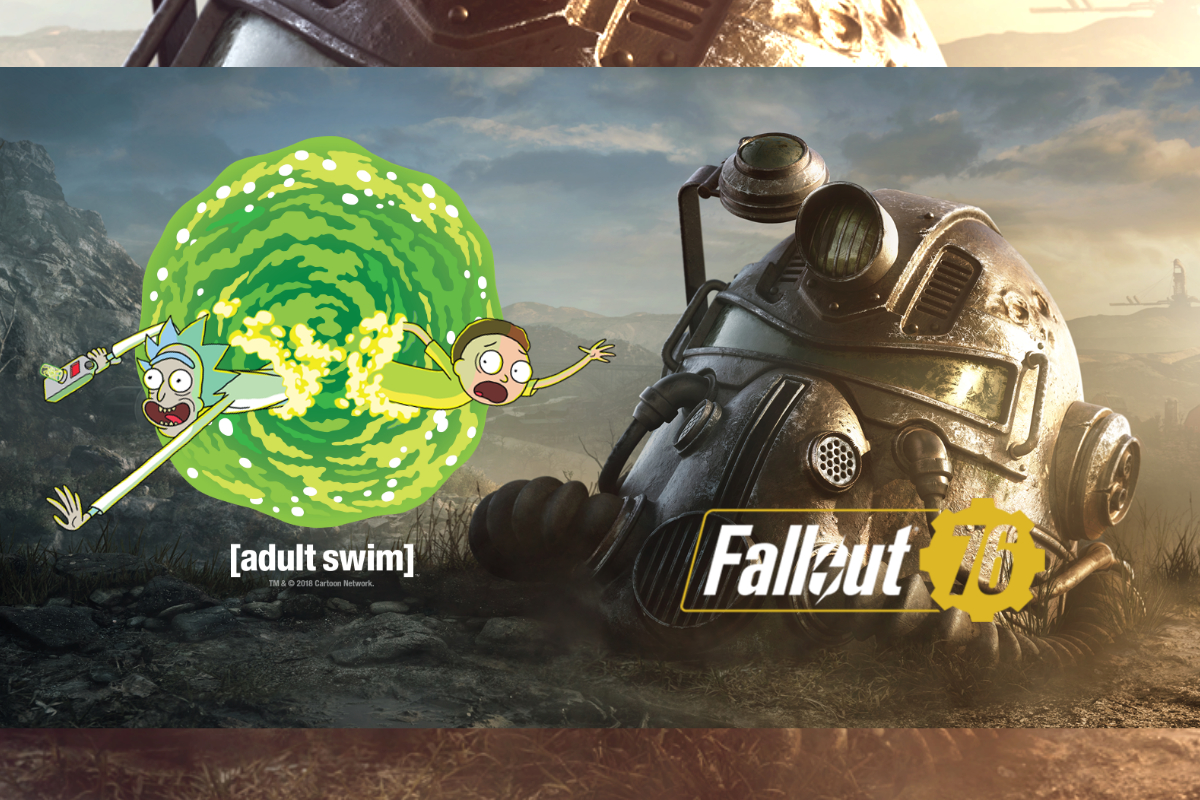 Reading Time:
4
minutes
Stream Conceived by Esports Agency Ader Airs November 8 on Twitch and Mixer
Gaming and animations fans are about to experience an industry first: a livestream where human and animated gamers play against each other. The groundbreaking livestream will feature popular streamer Tyler "Ninja" Blevins; one of hip-hop's most successful artists, Logic; and the characters of television powerhouse Rick and Morty playing Bethesda Game Studios®' latest entry in the Fallout® universe, Fallout® 76.
The historic livestream event was conceived by Ader, the leading full-service esports agency connecting brands and publishers with the global gaming community. Designed to be an immersive experience, the concept for the livestream is to enable both the gamers and the user community to interact with the animated characters in a live gaming environment.
The livestream will stream Thursday, November 8 on Twitch and Mixer at 9:00 p.m. ET / 6:00 p.m. PT.
"We're excited to provide Rick and Morty fans with the opportunity to interact with these iconic characters live as they join Ninja and Logic in the first multiplayer Fallout experience," said Justin Warden, CEO of Ader. "Gaming audiences are interested in new and unique ways to connect with their favorite gamers, so we focus on creating experiences for our brand and publisher partners that are not only highly engaging but also push the boundaries creatively."
Fallout 76 is the online prequel to the Fallout franchise where every surviving human is a real person. Discover a new and wild wasteland in the heart of West Virginia in what is the largest, most detailed open world in series history. Reclamation Day, 2102. Twenty-five years after the bombs fall, you and your fellow Vault Dwellers — chosen from the nation's best and brightest – emerge into post-nuclear America. Play solo or join together as you explore, quest, build, and triumph against the wasteland's greatest threats.
Fallout 76 releases worldwide on Wednesday, November 14.
"We're thrilled to be a part of this unprecedented Fallout 76 streaming event with my absolute favorite TV show characters, Rick and Morty, the world's biggest streamer in Ninja, and of course Logic, the chart-topping rapper from our very own hometown," said Pete Hines, SVP of Global Marketing and Communications at Bethesda. "Ader has outdone themselves. We promise you've never seen anything like this before."
Rick and Morty is the Emmy-winning, hit animated comedy series on Turner's Adult Swim that follows a sociopathic genius scientist who drags his inherently timid grandson on insanely dangerous adventures across the universe. The number one comedy on television in 2017, and most watched show with young adults during its third season, Rick and Morty has also broken new ground by connecting with fans across multiple online and in-person platforms, making it a natural partner for this gaming industry first.
"Adult Swim is always looking for new ways to create immersive, fan-first content. What could be better than the top personalities from the best show around, streaming, and music coming together in one epic gaming event," said Jill King, senior vice-president of marketing and partnerships for Adult Swim.
Liquid Advertising represented Bethesda Softworks in dealings with Turner. Production service provided by Thunder Studios under Ader's direction.
About Ader
Ader is the leading full-service esports agency connecting brands and publishers with the global gaming community, with clients including Audi, Disney, Coca-Cola, Marvel, Tencent, Amazon, Hershey's and Miller Lite. Backed by proprietary real-time analytics, a custom creative team and an ecosystem of 2000+ influencers who are watched by 500+ million unique viewers, Ader is uniquely positioned to help brands reach a mass gaming audience through high-impact campaigns, experiences, events and influencers. Founded in 2015 as the first marketplace to connect brands with e-sports influencers on Twitch, Ader has a deep understanding of how brands can authentically engage with gamers across eSports, mobile, gaming and social media platforms.
About ZeniMax Media Inc.
ZeniMax Media is a privately owned media organization headquartered outside Washington DC with international publishing offices in London, Paris, Frankfurt, Eindhoven, Hong Kong, Tokyo, and Sydney. Through its subsidiaries, ZeniMax Media creates and publishes original interactive entertainment content for consoles, PCs, and handheld/wireless devices. ZeniMax Media divisions include Bethesda Softworks, Bethesda Game Studios, id Software, Arkane Studios, Tango Gameworks, MachineGames, ZeniMax Online Studios, ZeniMax Europe Ltd., ZeniMax Asia K.K., ZeniMax Asia Pacific Limited, and ZeniMax Australia Pty Ltd.
About Bethesda Softworks
Bethesda Softworks, part of the ZeniMax Media Inc. family of companies, is a worldwide publisher of interactive entertainment software. Titles featured under the Bethesda label include such blockbuster franchises as The Elder Scrolls®, Fallout®, DOOM®, QUAKE®, Wolfenstein®, Dishonored®, The Evil Within™, Prey® and RAGE®.
About Bethesda Game Studios
Bethesda Game Studios is the award-winning development team known around the world for its groundbreaking work on The Elder Scrolls series and the Fallout series. Creators of The Elder Scrolls IV: Oblivion®, the 2006 'Game of the Year'; Fallout® 3, the 2008 'Game of the Year'; The Elder Scrolls V: Skyrim®, the 2011 'Game of the Year'; Fallout® 4, the winner of more than 200 "Best Of" awards including the 2016 BAFTA and 2016 D.I.C.E. Game of the Year; and Fallout Shelter™,the award-winning mobile game with more than 100 million users. Bethesda Game Studios has earned its reputation as one of the industry's most respected and accomplished game development studios.
The Elder Scrolls, Skyrim, Oblivion, Bethesda Game Studios, Dishonored, Arkane, The Evil Within, PsychoBreak, Tango, Tango Gameworks, MachineGames, Prey, Nuka Cola, Bethesda Softworks, Bethesda, ZeniMax and their related logos are registered trademarks or trademarks of ZeniMax Media Inc. in the United States and/or in other countries. Fallout and its related logos (including Vault Boy) are registered trademarks or trademarks of Bethesda Softworks LLC in the United States and/or in other countries. id, id Software, id Tech, DOOM, QUAKE, Wolfenstein, RAGE and their related logos are registered trademarks or trademarks of id Software LLC in the United States and/or in other countries. Other product and company names referenced herein may be trademarks of their respective owners. All Rights Reserved.
About Adult Swim
Adult Swim (AdultSwim.com), launched in 2001, is Turner's network offering original and acquired animated and live-action series for young adults.  Airing nightly from 8 p.m. to 6 a.m. (ET/PT), Adult Swim is basic cable's #1 network with persons 18-34 and 18-49 and is seen in 94 million U.S. homes.
Turner, a WarnerMedia company, is a global entertainment, sports and news company that creates premium content and delivers exceptional experiences to fans whenever and wherever they consume content. These efforts are fueled by data-driven insights and industry-leading technology. Turner owns and operates some of the most valuable brands in the world, including Adult Swim, Bleacher Report, Boomerang, Cartoon Network, CNN, ELEAGUE, FilmStruck, Great Big Story, HLN, iStreamPlanet, TBS, Turner Classic Movies (TCM), TNT, truTV and Turner Sports.


Source: Ader
Huami Becomes McLaren Applied Technologies' eSports Wearables Partner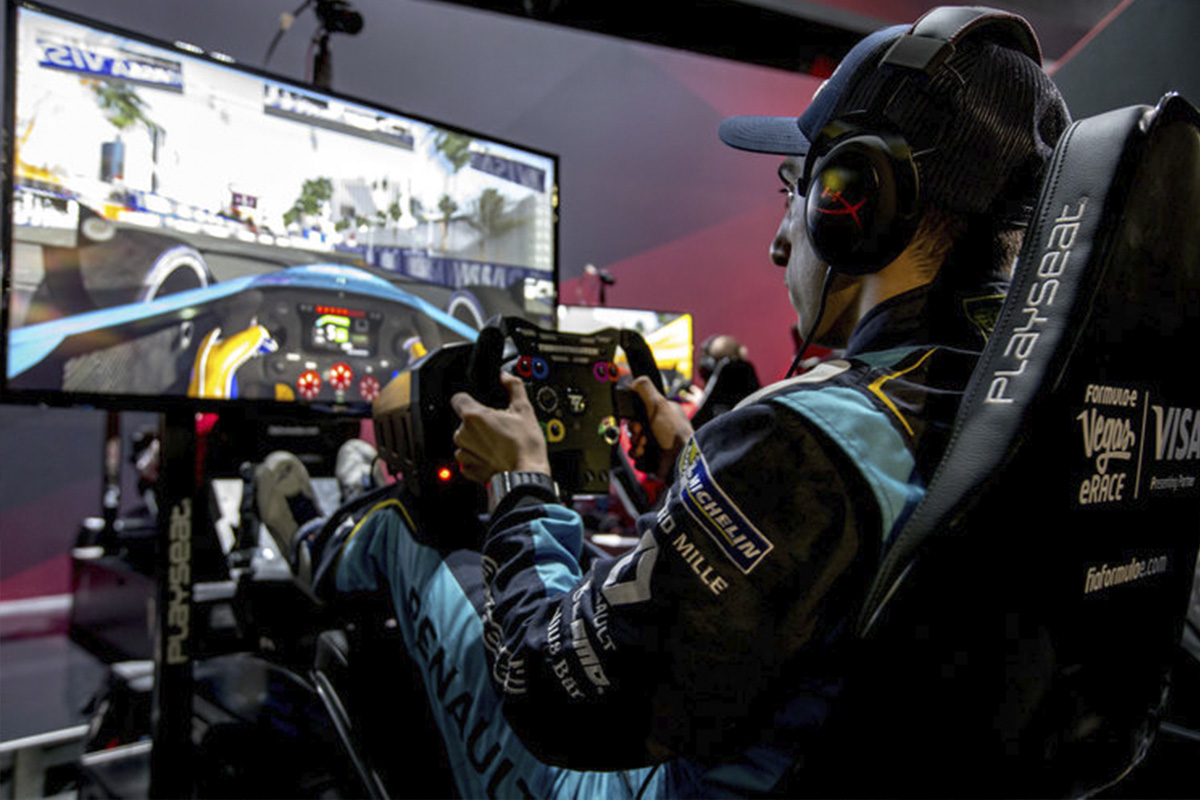 Reading Time:
2
minutes
The collaboration will see jointly developed co-branded solutions and wearable technologies
McLaren Applied Technologies announced that it has entered into a strategic collaboration with Huami Corporation, a biometric and activity data-driven company with significant expertise in smart wearable technology, to jointly develop co-branded intelligent, data-driven, customized performance optimization solutions and wearable technologies in the future.
These co-developed, co-branded products will work seamlessly with mobile applications to provide users with a comprehensive view of their biometric and activity data, particularly in relation to health and wellness-based activities and competitive esports, a market segment of growing popularity over recent years. The collaboration will explore the application of metrics-driven wearables that contribute to the optimisation of human performance in the field of racing, such as body sensors and AI technology.
The first stage of the collaboration will see Huami Partner with the McLaren Shadow Project esports competition. Huami technology will be used to help select the winner of the competition, held at the McLaren Technology Centre between January 16 – 17, 2019. The winner will be chosen from seven finalists after four days of virtual and real-world racing as well as rigorous human performance testing by McLaren Applied Technologies. Throughout the finals week, assessment sessions will include stimulus detection, central processing, physical capabilities and driving skill that will utilise biometric data collected from Huami's high-quality wearable products to evaluate human performance characteristics exhibited during the event.
Duncan Bradley, Health Unit Business Director at McLaren Applied Technologies, commented:
"This is a hugely exciting announcement for McLaren Applied Technologies. Huami is a global leader in the wearables technology space and we're looking forward to the opportunity to co-develop products as part of this long-term technical partnership. The involvement of McLaren Applied Technologies in McLaren Shadow Project is a key differentiator between our competition and others in the racing e-sports space. This offering has only been strengthened by this partnership with Huami and we're pleased to have such a trusted partner on-board to help crown our winner."
Tommy Tang, Vice President of Huami, said:
"We are excited to be working with world-leading performance design and technology solutions provider McLaren Applied Technologies and official partner to McLaren Shadow Project. We believe that this strategic partnership validates the growth potential of our high-quality wearable technology products and will help broaden our global reach. As part of our strategic collaboration, we will integrate our mutually compatible technologies to develop an innovative wearable design and create a comprehensive user experience. As a partner to McLaren Shadow Project this programme will enable Huami's devices to be used as an invaluable data source to detail compelling insights about human physical performance that works across different sectors, including wellness and e-sports."
"As part of our partnership we are honored to help determine the champion of McLaren Shadow Project, based on analysis of the biometric data collected from our premium wearable products," Mr. Tang continued. "Importantly, we look forward to jointly developing smart technology wearable products that work with mobile applications to provide users with a comprehensive view of their biometric and activity data. Jointly, we can set a new standard in delivering quantifiable and actionable human performance insights."
Mercedes-Benz and FC Köln buy stakes in SK Gaming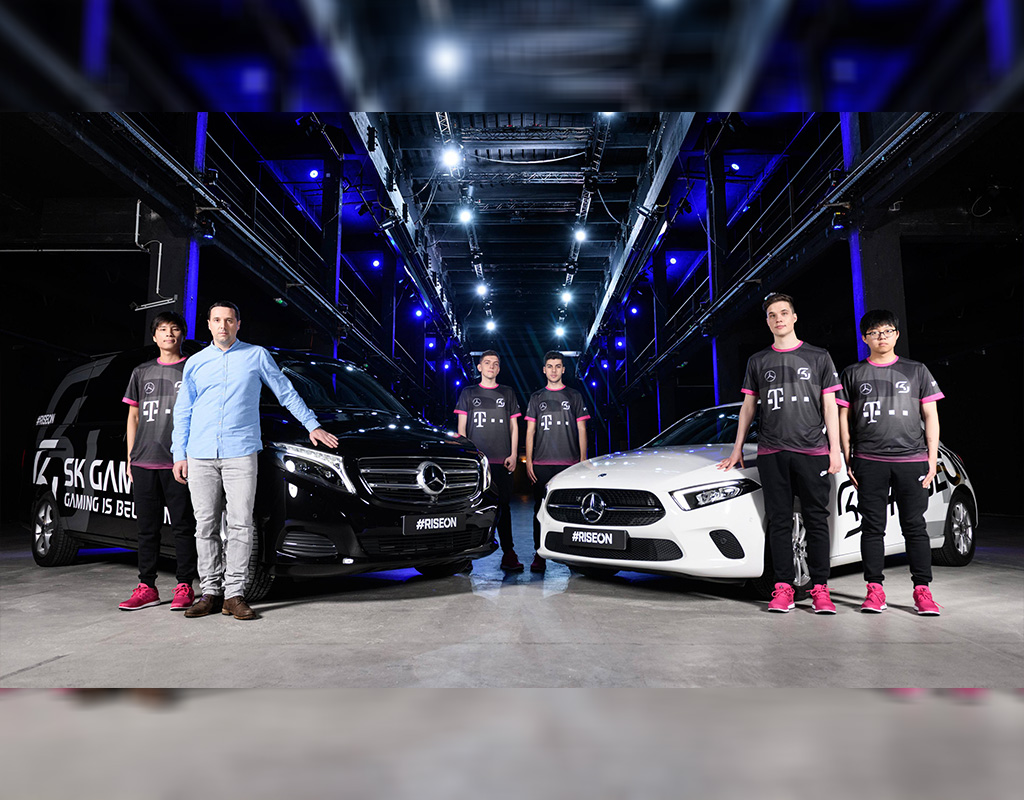 Reading Time:
1
minute
FC Köln and Daimler AG (parent company of Mercedes-Benz) have bought substantial stakes in the German multigaming organisation SK Gaming. The companies reached an agreement with ESforce, who will sell 67 per cent of its stake in SK Gaming.. According to the deal, Mercedes-Benz will appear on the front of SK Gaming's jerseys and FC Köln will have its #effzeh branding present on the sleeves.
ESforce acquired the stake in SK Gaming in September 2016, the team has recently stepped up its involvement in League of Legends as it became one of the new teams to join the franchised League of Legends European Championship (LEC). A move which undoubtedly made the organisation more attractive to investors. ESforce stated that this sale will allow them to focus on its other organisation Virtus.pro.
In a statement, ESforce said: "We are glad to have reached a deal with Daimler AG and FC Koeln. Such a major acquisition deal on the esports market is a showcase of not only our partners' sincere motivation to contribute to the development of global esports but also SK Gaming's remarkable performance throughout the years, which has made this brand one of the most well-recognised and beloved by esports fans around the world.
FC Köln has an existing partnership with SK Gaming which began in early 2018.
ESforce went on to add: "As the leading esports holding and one of the key market players worldwide, we strive to keep pace with the development of the global esports industry and act in accordance with all international regulations, among which the World Esports Association's multiple team ownership rules. Together with other global esports organisations, we will continue to support and bolster esports as well as adhere to highest international standards."
Chris Park joins eSports organisation Gen.G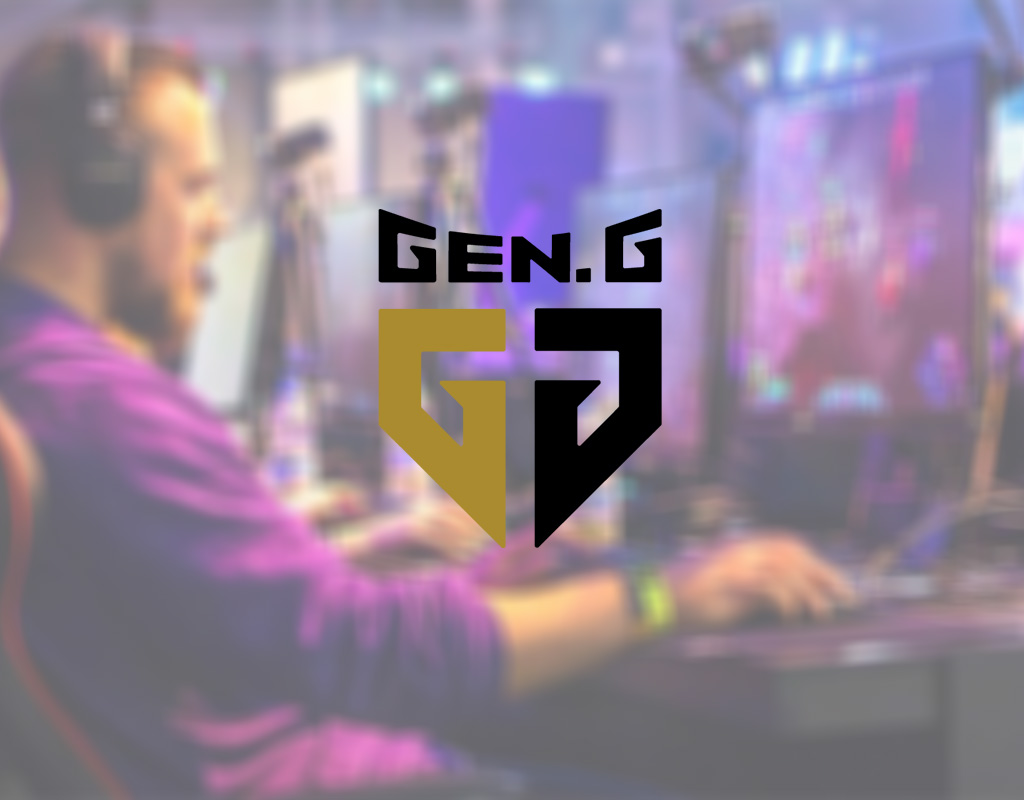 Reading Time:
1
minute
MLB executive vice president Chris Park has joined the South Korea-based eSports organisation Gen.G its new chief executive officer.
Park has been serving as EVP of products and marketing, managing digital product development, marketing, and international business development at MLB.
His main responsibilities at Gen.G are will be crafting and leading the day-to-day execution of Gen.G's strategy alongside Gen.G co-founder Kevin Chou. As part of the c-suite mixup, Chou will assume the role as executive chairman.
"I can't express how thrilled I am about this new journey into the esports world with Gen.G," said Park, in a statement. "Having spent years with a traditional sports league, it was evident that competitive gaming was booming—well now it's here and here to stay. I look forward to continuing to build an esports powerhouse in Gen.G, especially here in the US and specifically LA."
Park will relocate from New York City to Gen.G's U.S. headquarters in Los Angeles. But his onboarding will be in Seoul, South Korea at the team's Asian headquarters as part of his onboarding.