World's First Animated Livestream To Feature Streamer Ninja, Rapper Logic And Adult Swim's Rick And Morty Playing Fallout 76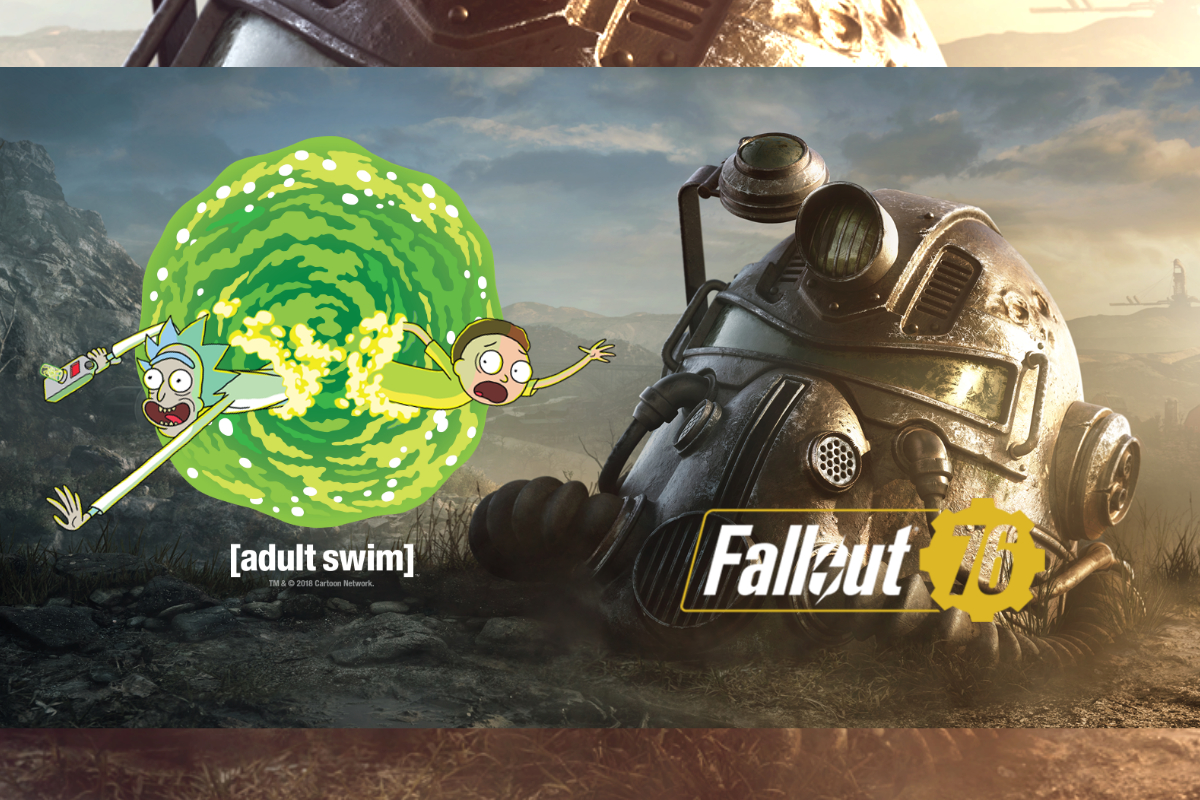 Reading Time:
4
minutes
Stream Conceived by Esports Agency Ader Airs November 8 on Twitch and Mixer
Gaming and animations fans are about to experience an industry first: a livestream where human and animated gamers play against each other. The groundbreaking livestream will feature popular streamer Tyler "Ninja" Blevins; one of hip-hop's most successful artists, Logic; and the characters of television powerhouse Rick and Morty playing Bethesda Game Studios®' latest entry in the Fallout® universe, Fallout® 76.
The historic livestream event was conceived by Ader, the leading full-service esports agency connecting brands and publishers with the global gaming community. Designed to be an immersive experience, the concept for the livestream is to enable both the gamers and the user community to interact with the animated characters in a live gaming environment.
The livestream will stream Thursday, November 8 on Twitch and Mixer at 9:00 p.m. ET / 6:00 p.m. PT.
"We're excited to provide Rick and Morty fans with the opportunity to interact with these iconic characters live as they join Ninja and Logic in the first multiplayer Fallout experience," said Justin Warden, CEO of Ader. "Gaming audiences are interested in new and unique ways to connect with their favorite gamers, so we focus on creating experiences for our brand and publisher partners that are not only highly engaging but also push the boundaries creatively."
Fallout 76 is the online prequel to the Fallout franchise where every surviving human is a real person. Discover a new and wild wasteland in the heart of West Virginia in what is the largest, most detailed open world in series history. Reclamation Day, 2102. Twenty-five years after the bombs fall, you and your fellow Vault Dwellers — chosen from the nation's best and brightest – emerge into post-nuclear America. Play solo or join together as you explore, quest, build, and triumph against the wasteland's greatest threats.
Fallout 76 releases worldwide on Wednesday, November 14.
"We're thrilled to be a part of this unprecedented Fallout 76 streaming event with my absolute favorite TV show characters, Rick and Morty, the world's biggest streamer in Ninja, and of course Logic, the chart-topping rapper from our very own hometown," said Pete Hines, SVP of Global Marketing and Communications at Bethesda. "Ader has outdone themselves. We promise you've never seen anything like this before."
Rick and Morty is the Emmy-winning, hit animated comedy series on Turner's Adult Swim that follows a sociopathic genius scientist who drags his inherently timid grandson on insanely dangerous adventures across the universe. The number one comedy on television in 2017, and most watched show with young adults during its third season, Rick and Morty has also broken new ground by connecting with fans across multiple online and in-person platforms, making it a natural partner for this gaming industry first.
"Adult Swim is always looking for new ways to create immersive, fan-first content. What could be better than the top personalities from the best show around, streaming, and music coming together in one epic gaming event," said Jill King, senior vice-president of marketing and partnerships for Adult Swim.
Liquid Advertising represented Bethesda Softworks in dealings with Turner. Production service provided by Thunder Studios under Ader's direction.
About Ader
Ader is the leading full-service esports agency connecting brands and publishers with the global gaming community, with clients including Audi, Disney, Coca-Cola, Marvel, Tencent, Amazon, Hershey's and Miller Lite. Backed by proprietary real-time analytics, a custom creative team and an ecosystem of 2000+ influencers who are watched by 500+ million unique viewers, Ader is uniquely positioned to help brands reach a mass gaming audience through high-impact campaigns, experiences, events and influencers. Founded in 2015 as the first marketplace to connect brands with e-sports influencers on Twitch, Ader has a deep understanding of how brands can authentically engage with gamers across eSports, mobile, gaming and social media platforms.
About ZeniMax Media Inc.
ZeniMax Media is a privately owned media organization headquartered outside Washington DC with international publishing offices in London, Paris, Frankfurt, Eindhoven, Hong Kong, Tokyo, and Sydney. Through its subsidiaries, ZeniMax Media creates and publishes original interactive entertainment content for consoles, PCs, and handheld/wireless devices. ZeniMax Media divisions include Bethesda Softworks, Bethesda Game Studios, id Software, Arkane Studios, Tango Gameworks, MachineGames, ZeniMax Online Studios, ZeniMax Europe Ltd., ZeniMax Asia K.K., ZeniMax Asia Pacific Limited, and ZeniMax Australia Pty Ltd.
About Bethesda Softworks
Bethesda Softworks, part of the ZeniMax Media Inc. family of companies, is a worldwide publisher of interactive entertainment software. Titles featured under the Bethesda label include such blockbuster franchises as The Elder Scrolls®, Fallout®, DOOM®, QUAKE®, Wolfenstein®, Dishonored®, The Evil Within™, Prey® and RAGE®.
About Bethesda Game Studios
Bethesda Game Studios is the award-winning development team known around the world for its groundbreaking work on The Elder Scrolls series and the Fallout series. Creators of The Elder Scrolls IV: Oblivion®, the 2006 'Game of the Year'; Fallout® 3, the 2008 'Game of the Year'; The Elder Scrolls V: Skyrim®, the 2011 'Game of the Year'; Fallout® 4, the winner of more than 200 "Best Of" awards including the 2016 BAFTA and 2016 D.I.C.E. Game of the Year; and Fallout Shelter™,the award-winning mobile game with more than 100 million users. Bethesda Game Studios has earned its reputation as one of the industry's most respected and accomplished game development studios.
The Elder Scrolls, Skyrim, Oblivion, Bethesda Game Studios, Dishonored, Arkane, The Evil Within, PsychoBreak, Tango, Tango Gameworks, MachineGames, Prey, Nuka Cola, Bethesda Softworks, Bethesda, ZeniMax and their related logos are registered trademarks or trademarks of ZeniMax Media Inc. in the United States and/or in other countries. Fallout and its related logos (including Vault Boy) are registered trademarks or trademarks of Bethesda Softworks LLC in the United States and/or in other countries. id, id Software, id Tech, DOOM, QUAKE, Wolfenstein, RAGE and their related logos are registered trademarks or trademarks of id Software LLC in the United States and/or in other countries. Other product and company names referenced herein may be trademarks of their respective owners. All Rights Reserved.
About Adult Swim
Adult Swim (AdultSwim.com), launched in 2001, is Turner's network offering original and acquired animated and live-action series for young adults.  Airing nightly from 8 p.m. to 6 a.m. (ET/PT), Adult Swim is basic cable's #1 network with persons 18-34 and 18-49 and is seen in 94 million U.S. homes.
Turner, a WarnerMedia company, is a global entertainment, sports and news company that creates premium content and delivers exceptional experiences to fans whenever and wherever they consume content. These efforts are fueled by data-driven insights and industry-leading technology. Turner owns and operates some of the most valuable brands in the world, including Adult Swim, Bleacher Report, Boomerang, Cartoon Network, CNN, ELEAGUE, FilmStruck, Great Big Story, HLN, iStreamPlanet, TBS, Turner Classic Movies (TCM), TNT, truTV and Turner Sports.


Source: Ader
Leaders Group, a new operating company which will bring Advance's B2B sports, esports and gaming businesses under one umbrella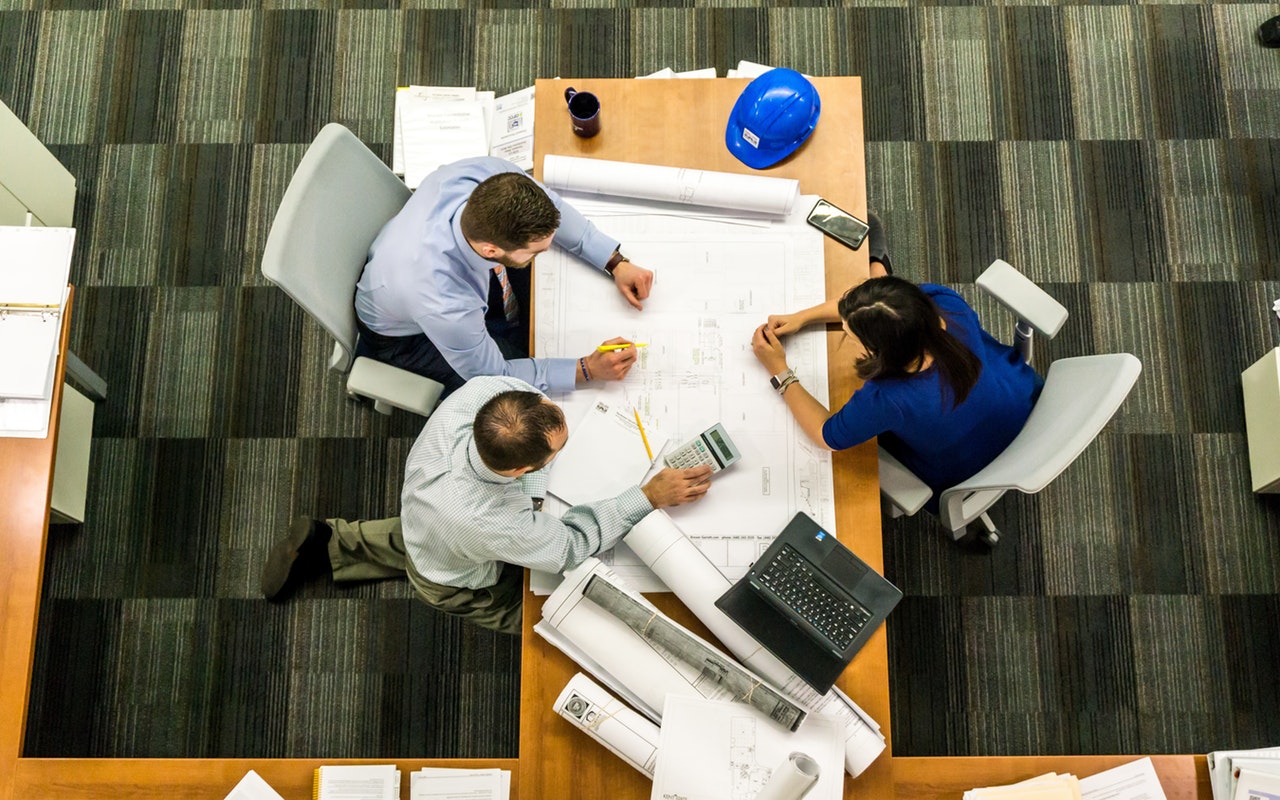 Reading Time:
3
minutes
Advance Announces Formation of Leaders Group, a Global B2B Sports, Esports and Gaming Intelligence Platform and Appoints Warren S. Thune as CEO
Advance and its subsidiary, American City Business Journals, today announce the formation of Leaders Group, a new operating company which will bring Advance's B2B sports, esports and gaming businesses under one umbrella, and the appointment of Warren S. Thune as Leaders Group CEO.
Leaders Group will build on the strong foundation that Sports Business Journal and Sports Business Daily have built over the last 20+ years as the authoritative voice in the business of sports. The group will also include Leaders, The Esports Observer and Newzoo. These trusted brands will continue to be led by their talented management teams, but will now work collaboratively to enhance and accelerate product development, provide superior access to their collective global data assets, and build and capitalize on an increasingly connected global professional network to better serve professionals in the sports and entertainment industries.
Mr. Thune joins from Gartner and CEB where he spent fourteen years in a series of executive roles culminating in serving as Group President, SaaS and Technology Enabled Services. Prior to Gartner, he was a Senior Partner at Oliver Wyman. Mr. Thune holds an MBA from The University of Chicago Booth School of Business and a BA from the University of Pennsylvania.
The addition of Mr. Thune and his business building experience will elevate the value proposition offered to Leaders Group's customers through the enhancement of the group's product and service offering, which includes:
Market Intelligence and Analytics – Critical and timely global data and intelligence needed to support daily business decisions.
Networks – Access and connectivity to globally relevant networks, such as league operators, team owners, facility operators, vendors, brands and merchants to facilitate knowledge sharing, best practices, commerce and opportunities across the global sports, technology, media and entertainment ecosystem.
Events – High value events with local to global perspectives through data-driven content and access to relevant industry thought leaders, practitioners and investors.
Media – Delivery of real-time news, insights and analysis from industry and functional experts.        
Whitney Shaw, CEO of American City Business Journals and Co-Founder of Sports Business Journal, will become Chairman of the newly established Leaders Group board of directors to which Mr. Thune will report.  Mr. Shaw said: "Warren is a talented executive with a strong track record of building high performing teams and businesses. The business models Warren has executed throughout his impressive career, his ability to manage a global organization and his experience implementing acquisition strategies make him the ideal individual for the role. By combining our media, events and analytics holdings under a single corporate entity, we will be able to more effectively serve a customer base that is increasingly trying to understand how to best operate in a more technologically connected sports and entertainment ecosystem."
Janine Shelffo, Chief Strategy and Development Officer at Advance, stated, "The business of sports, esports and gaming is a multi-billion-dollar global business with significant unmet demand for more timely data and information and better intelligence to help participants optimize their businesses. We are enthusiastic about working with Warren and the Leaders Group team to seek additional investment and acquisition opportunities to create the most compelling and highest quality insights for clients in the industry."
Warren S. Thune commented: "I am thrilled to be joining Leaders Group. This is an exciting opportunity to further enhance these industry leading companies and elevate our platform into the premier intelligence provider for global sports, esports and gaming professionals. I look forward to working with each of the Leaders Group businesses and their leadership teams to execute this vision."
About Advance
Advance is a private, family-owned company that operates and invests in a broad range of media, communications and technology businesses globally.  The Advance family of companies includes Condé Nast, Advance Local, American City Business Journals, Leaders Group, 1010data, POP, Stage Entertainment and, upon the expected completion of its acquisition in Q2, Turnitin. Advance is also among the largest shareholders in Discovery, Charter Communications and Reddit. For further information, please visit www.advance.com
SOURCE Advance
VIE.gg Partners with Epsilon to Raise Charity Fund through P2P Esports Betting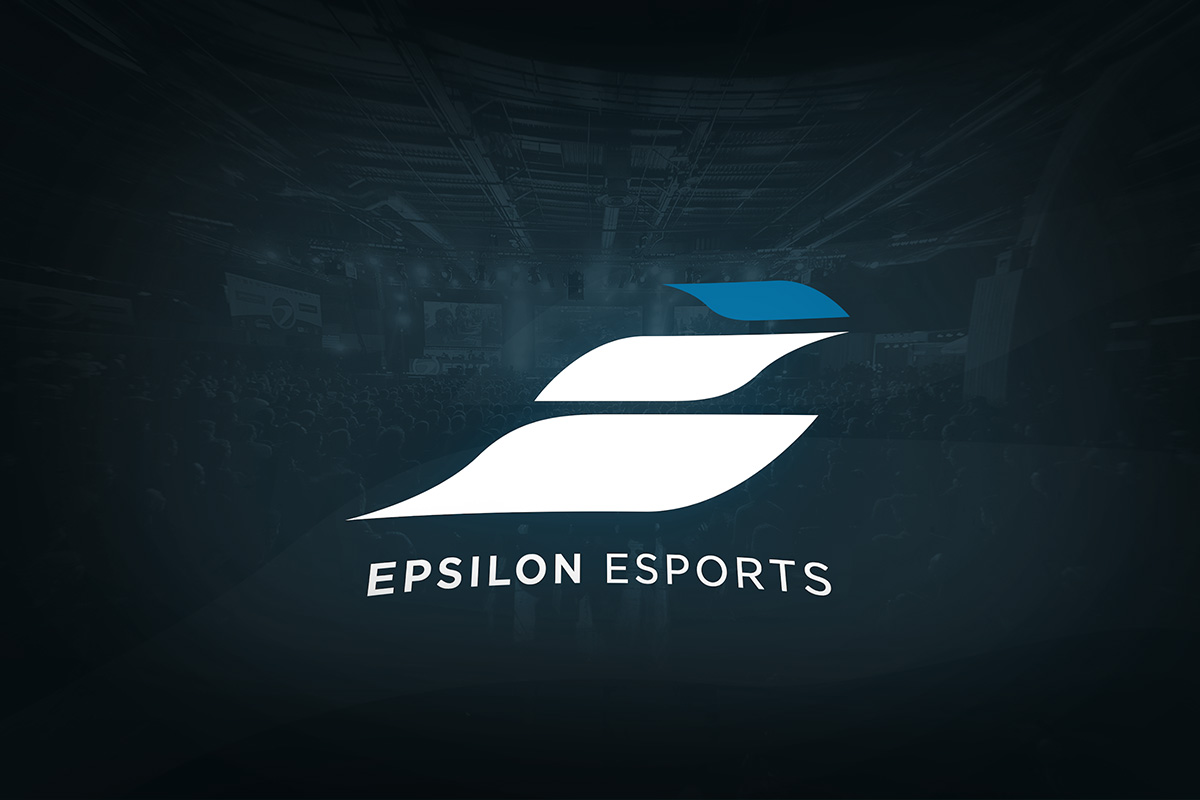 Reading Time:
1
minute
VIE.gg, a member of the Esports Integrity Coalition, has made a partnership with Epsilon Esports to raise money for charities through P2P esports betting between fans and three Epsilon CS:GO players Teodor "SPELLAN" Nikolov, Kia "Surreal" Man, and Nils "k1to" Gruhne.
Each player has chosen an individual charity to support, with Surreal choosing to donate his winnings to Cancer Research UK and k1to picking Holidays From Cancer. SPELLAN has chosen Teach For Bulgaria.
Several times per week, each of the Epsilon players will place a bet of their choosing on a team that they think will win. At the end of May, all total winnings will be tallied and audited, with final donations being made to each charity.
"This is a fantastic initiative between VIE.gg and our players, and we are extremely proud to take part in helping to make the world a better place. The trio, K1to, Surreal and SPELLAN have chosen to donate their winnings to worthy charities that have important meaning to each of them and I know they look forward with great excitement to challenging esports fans." said, Gregory Champagne, Chief Executive Officer at Epsilon Esports.
Brian Cordry, Head of Esports at VIE.gg, added, "It's a pleasure to get to work directly with players that genuinely want to make a difference using our website. Each of these guys coming up with a charity that they want to support shows that they care about giving back to both the local and online communities. I'm excited to see how much money the guys can raise for their great charitable causes."
Psyonix Disables Loot Boxes of Rocket League in the Netherlands and Belgium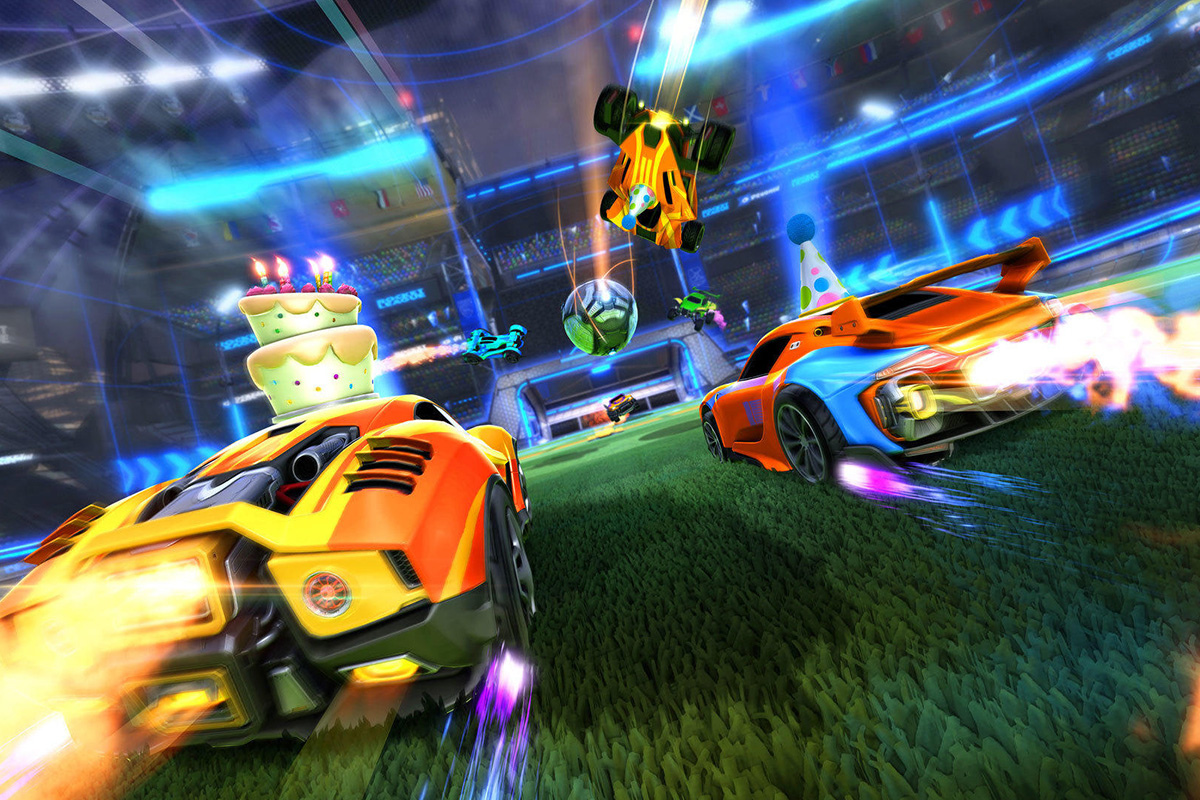 Reading Time:
1
minute
Psyonix, an American video game developer based in San Diego, has disabled loot boxes in its arena soccer racing game Rocket League for players in the Netherlands and Belgium due to government regulations.
The Dutch Games of Chance authority, or Kansspelautoriteit, has investigated several popular games containing loot boxes in 2018 and considered many of these to be illegal. The titles investigated include PUBG, CSGO, FIFA 18, Dota 2, and Rocket League.
When random loot box content is tradable, there is almost always a certain monetary value associated with that content. This is why these countries consider paid loot boxes with random content gambling.
Aside from Rocket League and PlayerUnknown's Battlegrounds, loot boxes were also disabled in Counter-Strike: Global Offensive and Dota 2 within the same regions in 2018.