Kindred Futures Challenges Voice Driven Betting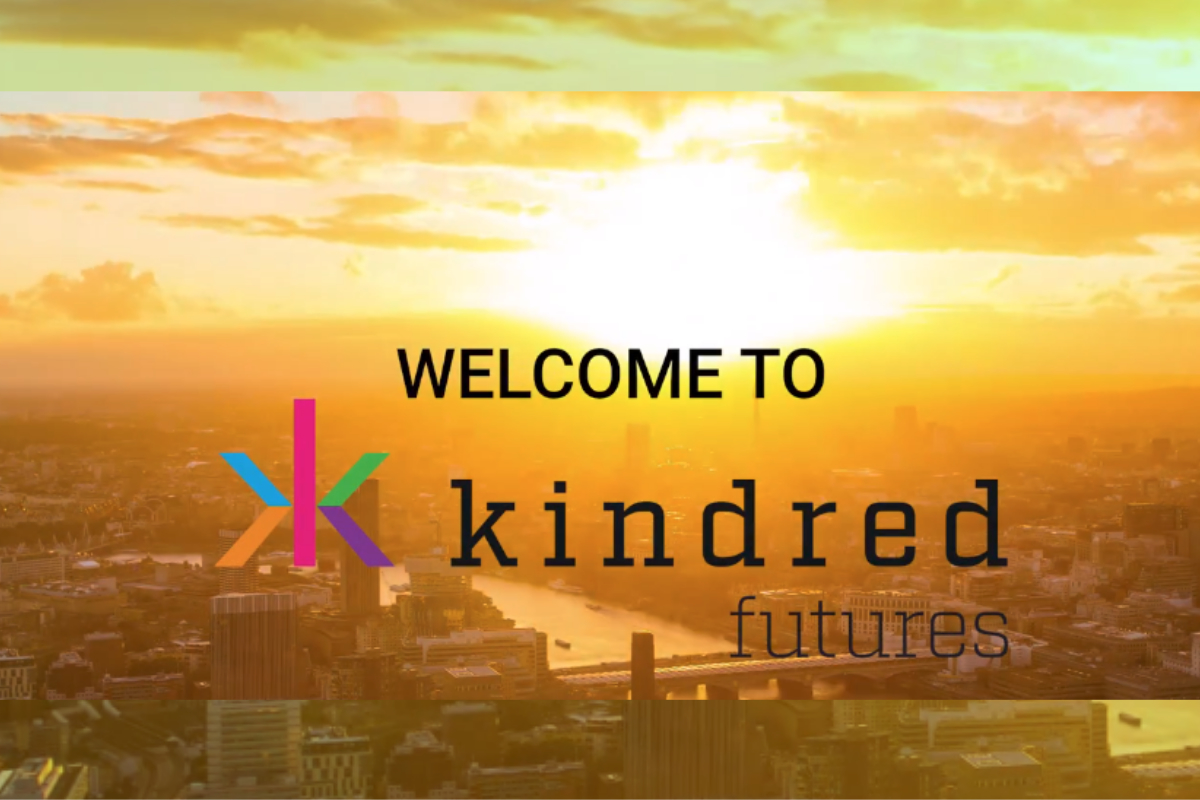 Reading Time:
2
minutes
Kindred Futures, the innovation arm of Kindred Group, has launched the first-of-its-kind prototype for voice-driven betting.
The prototype is built in partnership with tech start-up Artificial Solutions. It makes use of the tweaked Google Action to facilitate voice betting on six top European football leagues & competitions. It provides a hassle-free betting experience and has the potential to redefine the way the users bet in the future. "Google was a great foundation for us thanks to its years as a search engine, meaning it had a wealth of data on a broad range of topics that its speech recognition understood. But despite this, it still required many hours of tuning and training to build the recognition of nuanced betting terminology and phrases" says Michael Franklin, Natural Language Lead at Kindred Futures.
The prototype was developed after 80 hours of extensive testing, during which more than 9,000 betting phrases were inputted to find out betting terms were understood and what were missed. Mark Jones, Head of Presales at Artificial Solutions said: "Speech recognition has made massive leaps over the last few years, and it's now reached that tipping point where it's good enough to be used to explore the future of voice-activated betting. This pioneering conversational AI application means Kindred Futures is in the perfect position to exploit voice technology moving forward."
Will Mace, Head of Kindred Futures describes the project as "an experiment to see whether the technology was at a level or standard to cope with the nuance of sports betting." He continues: "Delivering great experiences for our customers is at the forefront of what we do, making the best use of cutting-edge technology to deliver the products and services they want, or may require in the future."
The product is in prototype mode now. When it is fully developed, it can be plugged into smart personal assistants like Alexa, Siri, and Cortana.
To find out more about Kindred Futures, visit http://www.kindredgroup.com/kindred-futures
BetConstruct attained a partnership with SA Gaming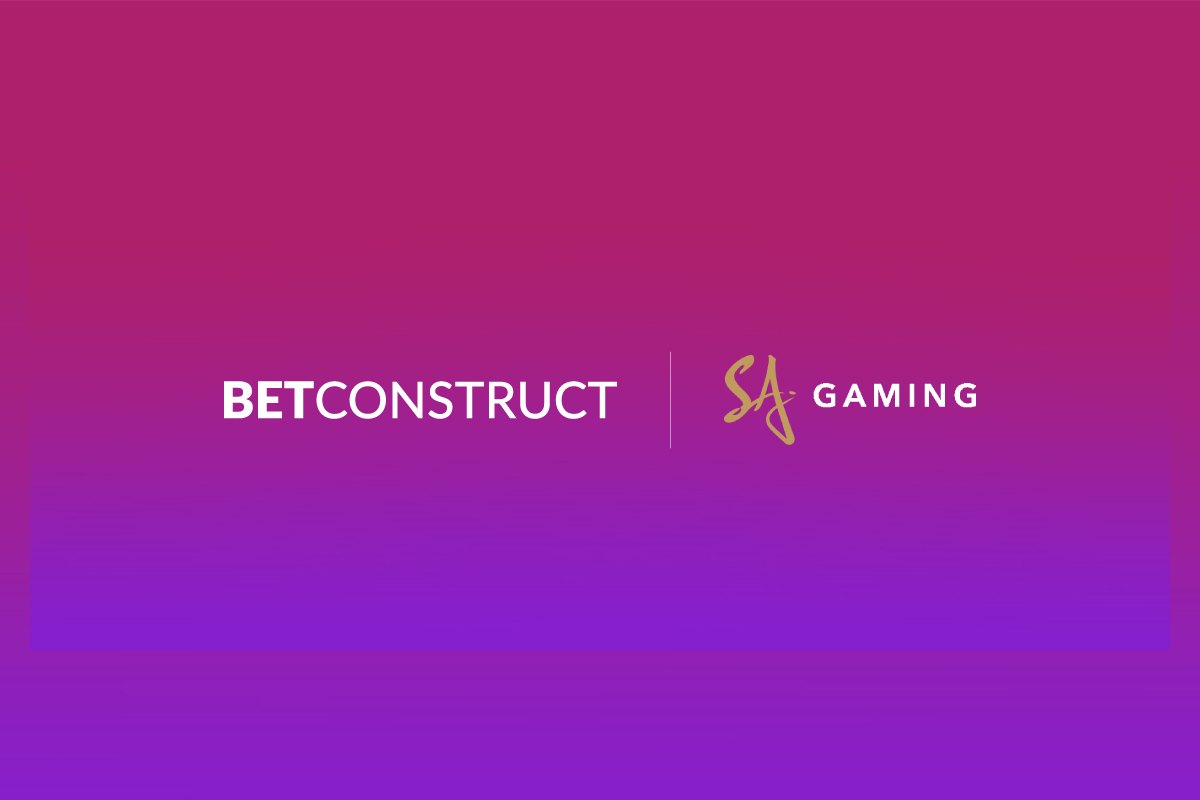 Reading Time:
1
minute
BetConstruct announces a new strategic partnership with an online entertainment platform provider in Asia – SA Gaming.
As a result of the agreement, SA Gaming's various slots and live casino solutions will be integrated into BetConstruct's platform. Around 30 slots such as The Guard, World Cup Fever, Red Dragon, Saint of Mahjong, Indiana's Quest, Dragon Tiger, and others currently fulfill their gaming catalog.
"This is an important partnership for us, as a result of which our gaming portfolio will be enhanced with more Asian themed slots and live casino games, " says BetConstruct regional director Lusine Khudaverdyan.
Apart from the slots, SA Gaming has a wide portfolio of live casino games famous in Asia. Following the partnership, we already support such games as Baccarat, Roulette, Sic Bo, Fan Tan and Speed Baccarat from our new Asian 3rd party provider. Together with SA Gaming we believe to provide premium gaming solutions for all our partner operators.
About BetConstruct
BetConstruct is an award-winning developer and provider of online and land-based gaming solutions with development, sales, and service centers around the globe.
BetConstruct's innovative and proven offerings include an extensive range of products and services, including Sportsbook, Sports Data Solutions, Retail Solutions, RNG & Live Dealer Casino, VR Casino, Poker, Skill Games, Fantasy Sports, Social Platform and more. The latest addition is the industry-first complete management infrastructure, SpringBME (Business Management Environment).
All partners benefit from the BetConstruct Spring platform with its powerful back-office tools and all-inclusive services that empower operators' growth and help contain their costs. From stand-alone set up to turn-key and white label solutions, BetConstruct offers its partners unfettered opportunity to succeed.
BK8.com ropes in John Terry as Brand Ambassador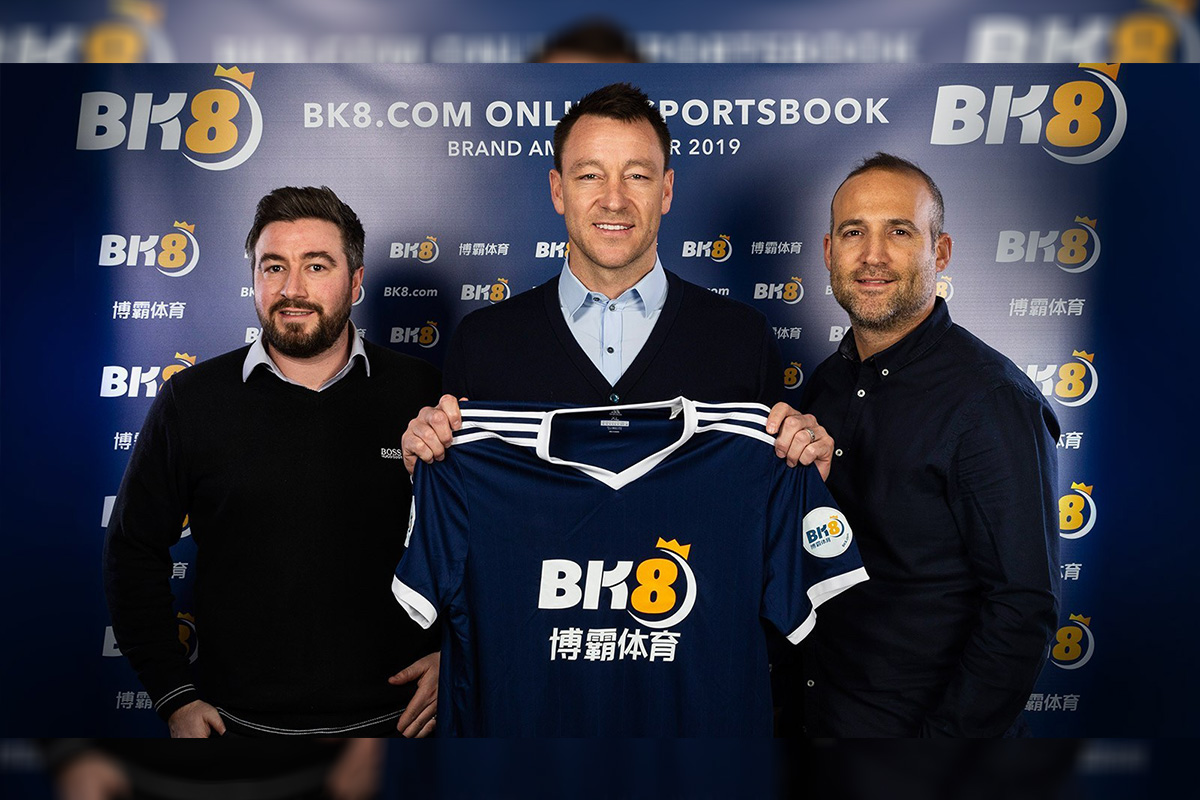 Reading Time:
1
minute
BK8.com, a premier online gaming company in Asia, has appointed John Terry, former Chelsea captain and England football player, as the first brand ambassador of the company.
With this BK8 has the rights to promote their products using John Terry as Brand Ambassador. Terry will appear in the group's marketing campaigns and advertising platforms throughout Asia.
John Terry said: "I'm excited to begin this partnership with BK8.com! They share my great passion for football and I'm looking forward to playing a role in their many plans to promote the brand to new and existing players throughout Asia."
Mr. Lawrence Wayneson, General Manager of BK8.com, said: "We are delighted to welcome John Terry to BK8.com; a man who shares many of the same values as our brand and who is always looking for opportunities to reach greatness. One of the most influential and successful captains to compete at the highest level of club football, John Terry is a true sport icon who inspires fans worldwide to strive to reach the ultimate standards of excellence. John Terry will help engage our target audience in Asia and working with him as a brand ambassador is just one of the many exciting, upcoming projects BK8.com have planned for 2019!"
The agreement is a result of a collaboration between Samson Sport Consultancy and Entourage Sport & Entertainment, the commercial agents for John Terry.
Danish fantasy game breaks all records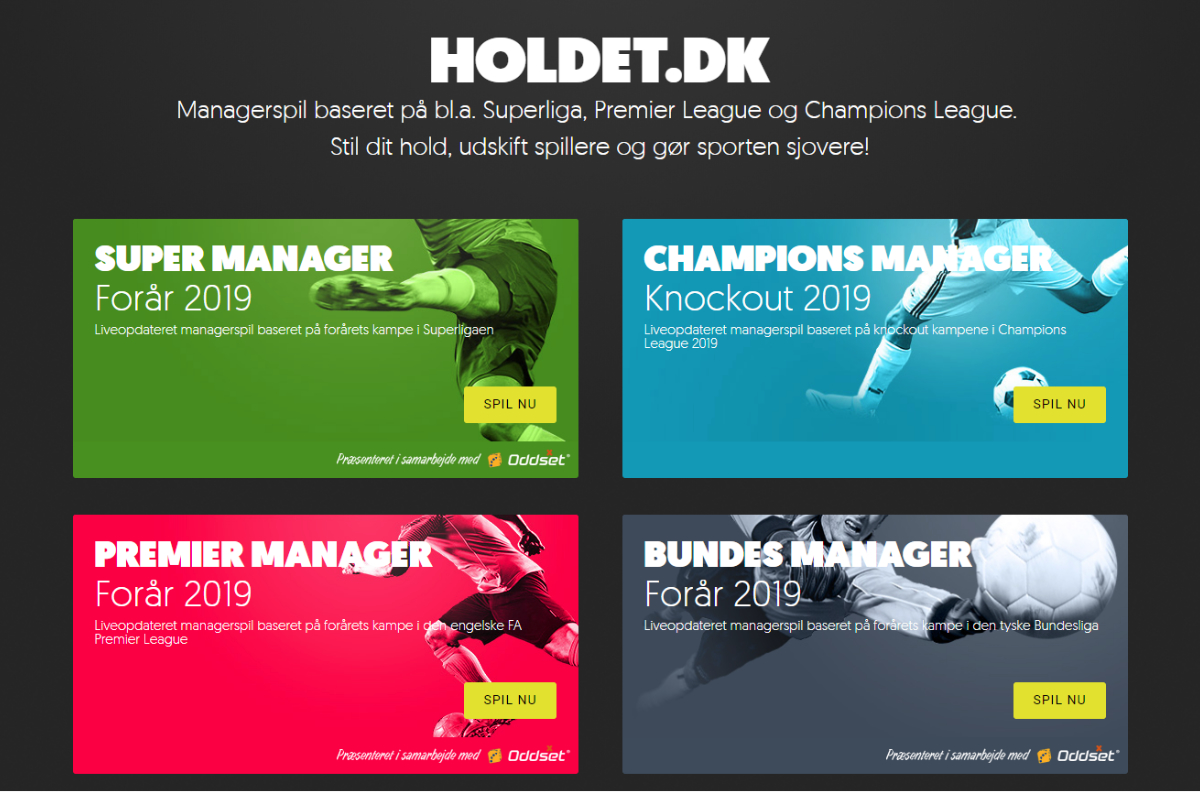 Reading Time:
2
minutes
With the football World Cup as the climax Holdet.dk, a Danish seasonal fantasy game, broke all records in 2018. More than 200.000 fans made 515.000 fantasy teams.
That means more than 3.5 % of the Danish population played the game, and a new team was created almost every minute of every day for the whole of 2018.
"With more than 160.000 participants our fantasy game for the 2018 football World Cup broke all records and contributed to a magnificent year. 3.7 % of all Danes playing the game in 2018 shows us, that we are top of mind of all Danish sports fans." – says Ole Christensen, partner i Swush.com.
A battle for bragging rights
Friends, colleagues and families all join together in mini-leagues competing in a social challenge. For the 2018 World Cup more than 80 % of users played in mini-leagues and there were more than 4.000 company mini-leagues.
"Our users has their own way to celebrate their leagues. Whether it's the loser that buys a round of beer, puts on a dress or they throw a celebration for the winner, it's the social aspect of Holdet.dk that captivates Danish sports fans." – says Ole Christensen.
In total, Danish fans spend more than 250 years with fantasy sports on Holdet.dk in 2018.
"Our mission is to make sport fun, so with this many participating we look to expand beyond the Danish borders. There is a demand from fans, media and sports organizations, and at the moment we are building a more lean and agile game so we can provide engaging fantasy games to partners in Europe." – Ole Christensen, Swush.com
Swush.com is Scandinavia's oldest fantasy provider, and the market leader in Denmark with Holdet.dk, as well as the manager game provider for Scandinavians biggest sports newspaper Aftonbladet.
Holdet.dk i 2018
Users: 210.000
Teams: 515.000
Avg. Time-on-site: 7 min.
Total time spend: 250 years.
User profile: 82 % men // Mobil: 70 %
Danish population: 5.7 mio. (3.7 % of all Danes played fantasy at Holdet.dk)
Games: 23 (Football, Cycling, Handball, NFL, Ice hockey, Formel 1 etc.)
Danish bookmaker Danske Spil owns 60 % of Swush.com