Major League Baseball And MGM Resorts International Form Wide-Ranging New Partnership In U.S. And Japan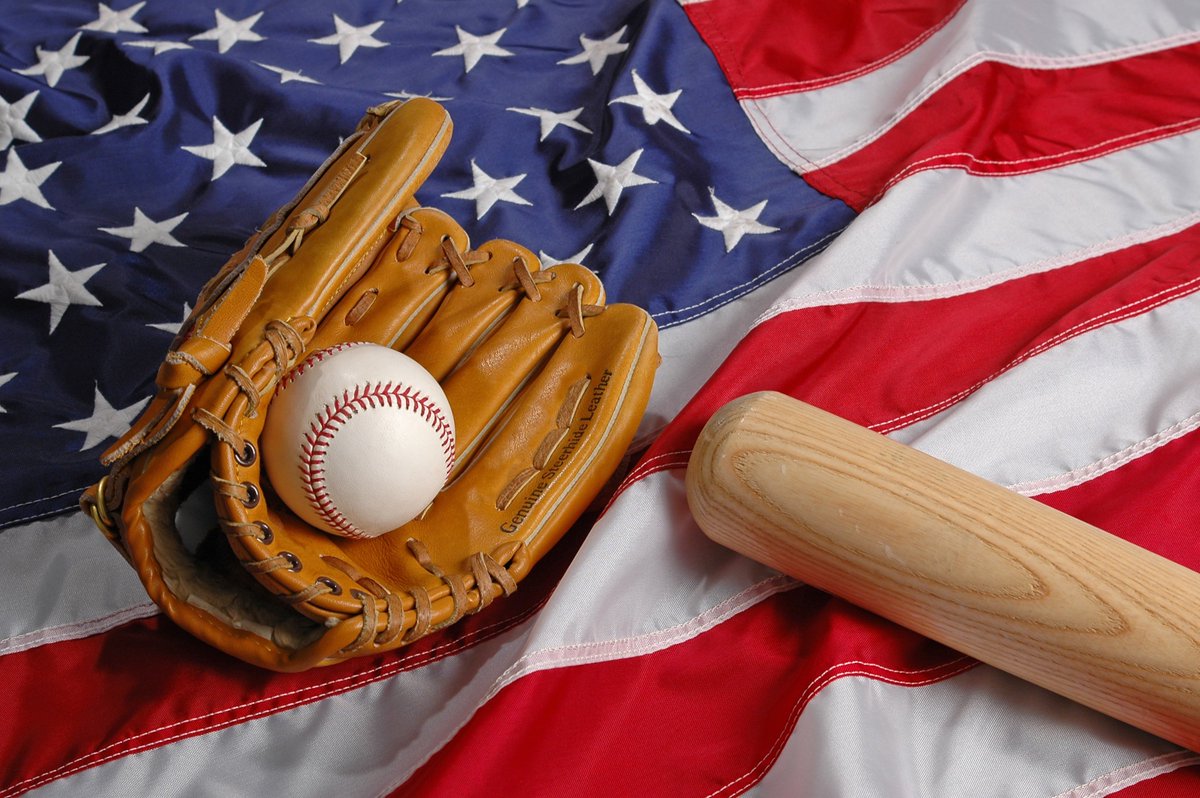 Reading Time:
4
minutes
MGM Resorts International Becomes MLB's First-Ever Official Gaming Partner
Major League Baseball (MLB) and MGM Resorts International (NYSE: MGM) announced the formation of an all-inclusive partnership agreement that combines the MLB brand with MGM Resorts and playMGM brands across league and team sponsorships, data usage in gaming, promotion across MLB-owned media platforms, and domestic and international activations at MLB events.
The new multi-year agreement designates MGM Resorts as the first-ever "Official Gaming Partner of MLB" and "Official Entertainment Partner of MLB."
As an official sponsor of Major League Baseball, MGM Resorts will domestically promote its brand and gaming options across MLB's digital and broadcast platforms, including MLB Network, MLB.com, the MLB At Bat app and additional fan engagement offerings to be jointly developed.
MGM Resorts will be identified as an MLB-Authorized Gaming Operator and utilize MLB's official statistics feed, on a non-exclusive basis, throughout its digital and live domestic sports gaming options. MLB will also make enhanced statistics available to MGM on an exclusive basis. In addition, MGM Resorts and MLB will work together on comprehensive responsible gaming measures and work to protect the integrity of the game both on and off the field.
"We are pleased to partner with MGM Resorts International, a clear industry leader in the sports gaming area, to work together on bringing innovative experiences to baseball fans and MGM customers," said Baseball Commissioner Robert D. Manfred, Jr. "Our partnership with MGM will help us navigate this evolving space responsibly, and we look forward to the fan engagement opportunities ahead."
"We are excited to enter into this historic partnership with MLB. We are thrilled to create a new one-of-a-kind fan experience for baseball fans," said MGM Resorts Chairman and CEO Jim Murren. "Combining MGM Resorts' world class entertainment and technology with MLB data will continue to transform a rapidly changing industry. This partnership further amplifies the significance of our GVC JV, firmly establishing MGM Resorts and playMGM as the market leader in partnerships with major professional sports leagues."
MLB intellectual property will appear in MGM advertising and promotional campaigns. MGM also will broaden its commitment to baseball by securing multiple MLB Club partnerships. MGM will have a presence at MLB Jewel Events, including the All-Star Game and World Series.
In Japan, MGM Resorts will be an official partner at grassroots baseball events like the MLB Road Show. An interactive fan experience that celebrates Major League Baseball, MLB Road Show tours throughout Japan giving fans an opportunity to participate in baseball activities including batting and pitching cages, baserunning stations, virtual reality, and a baseball museum.
About Major League Baseball
Major League Baseball (MLB) is the most historic professional sports league in the United States and consists of 30 member clubs in the U.S. and Canada, representing the highest level of professional baseball. Major League Baseball is the best-attended sport in North America, and since 2004, MLB has enjoyed its best-attended seasons in the history of the game. Led by Commissioner Robert D. Manfred, Jr., MLB currently features record levels of labor peace, competitive balance and industry revenues, as well as the most comprehensive drug-testing program in American professional sports. MLB remains committed to making an impact in the communities of the U.S., Canada and throughout the world, perpetuating the sport's larger role in society and permeating every facet of baseball's business, marketing and community relations endeavors. With the continued success of MLB Network and MLB digital platforms, MLB continues to find innovative ways for its fans to enjoy America's National Pastime and a truly global game. For more information on Major League Baseball, visit www.MLB.com
ABOUT MGM RESORTS INTERNATIONAL
MGM Resorts International (NYSE: MGM) is an S&P 500® global entertainment company with national and international locations featuring best-in-class hotels and casinos, state-of-the-art meetings and conference spaces, incredible live and theatrical entertainment experiences, and an extensive array of restaurant, nightlife and retail offerings. MGM Resorts creates immersive, iconic experiences through its suite of Las Vegas-inspired brands. The MGM Resorts portfolio encompasses 28 unique hotel offerings including some of the most recognizable resort brands in the industry. Expanding throughout the U.S. and around the world, the company in 2018 opened MGM Springfield in Massachusetts, MGM COTAI in Macau, and the first Bellagio-branded hotel in Shanghai. The 81,000 global employees of MGM Resorts are proud of their company for being recognized as one of FORTUNE® Magazine's World's Most Admired Companies®. For more information visit us at www.mgmresorts.com.
Statements in this release that are not historical facts are "forward-looking" statements and "safe harbor statements" within the meaning of the Private Securities Litigation Reform Act of 1995 that involve risks and/or uncertainties, including those described in MGM Resorts' public filings with the SEC. MGM Resorts has based forward-looking statements on management's current expectations and assumptions and not on historical facts. Examples of these statements include, but are not limited to, statements regarding the expected benefits to be achieved as a result of the partnership. Among the important factors that could cause actual results to differ materially from those indicated in such forward-looking statements include effects of economic conditions and market conditions in the markets in which MGM Resorts operates and competition with other destination travel locations throughout the United States and the world, the design, timing and costs of expansion projects, risks relating to international operations, permits, licenses, financings, approvals and other contingencies in connection with growth in new or existing jurisdictions and additional risks and uncertainties described in   MGM Resorts' Form 10-K, Form 10-Q and Form 8-K reports (including all amendments to those reports). In providing forward-looking statements, MGM Resorts is not undertaking any duty or obligation to update these statements publicly as a result of new information, future events or otherwise, except as required by law. If MGM Resorts updates one or more forward-looking statements, no inference should be drawn that it will make additional updates with respect to those other forward-looking statements.
Source: MGM Resorts International
Sasebo Chamber of Commerce Confirms Speakers for August 27th Seminar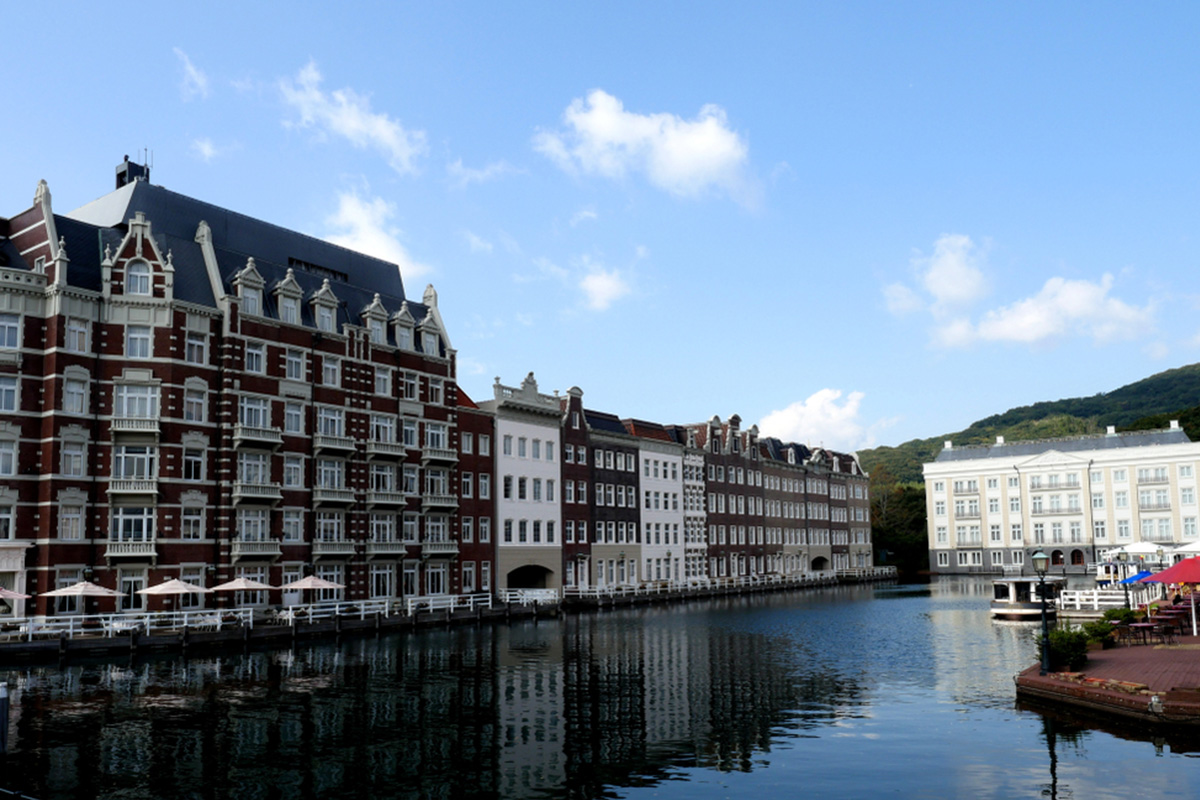 Reading Time:
1
minute
The Sasebo Chamber of Commerce / Nagasaki Marine IR Promotion Council have confirmed speakers for their seminar to be held on 27 August (Tuesday) at the Fuji International Hotel located in Sasebo City. Speakers will include Mr. Brendan Bussmann of Global Market Advisors, Dr. Glenn McCartney of the University of Macau and the Irish and European Chambers of Commerce (Macau), and Mr. Niall Murray, President of the Irish Chamber of Commerce (Macau). The seminar is expected to attract between 50 and 100 participants including local businesses from throughout Sasebo City, Nagasaki Prefecture and the Greater Kyushu Region. Presentations will include overviews on how the private sector should begin to formulate engagement plans with IR operators, as well as best practices with regards to how other Chambers of Commerce engage with both IR operators and the local business communities.
Southeast Asian Countries Move Against Online Gambling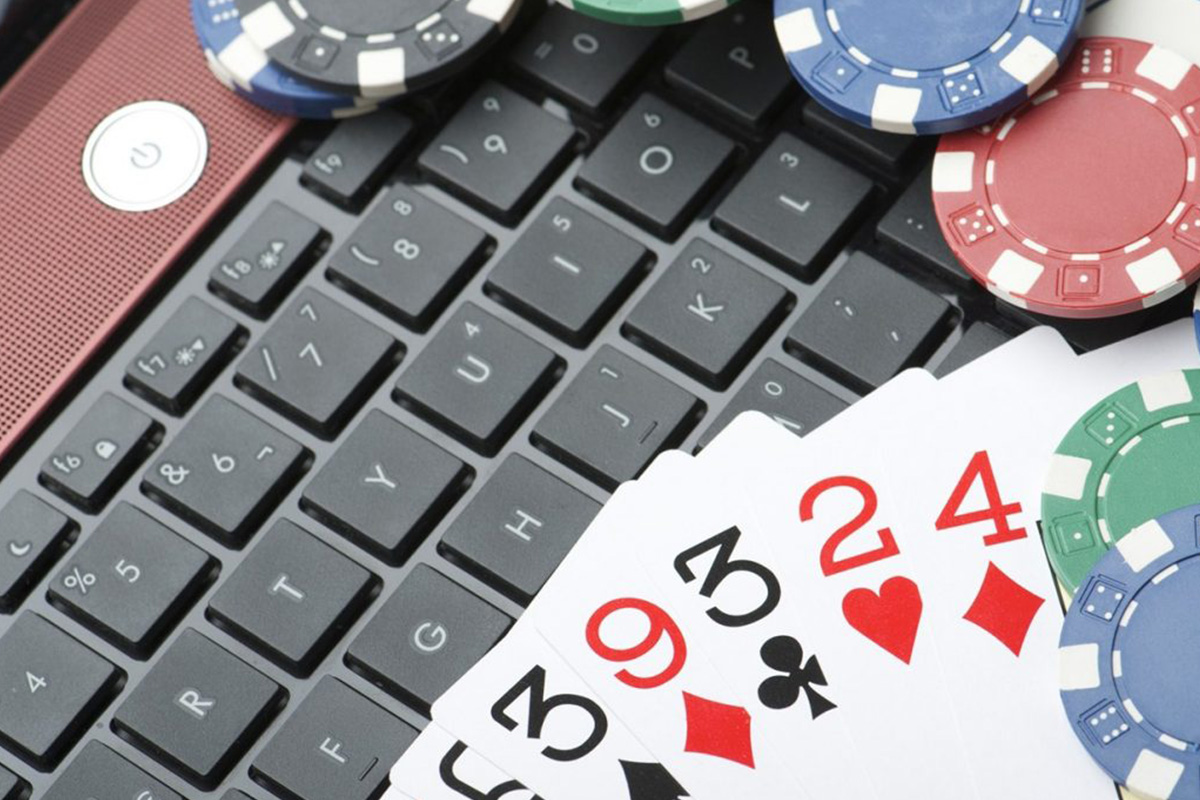 Reading Time:
1
minute
Online and phone betting in Southeast Asian countries by punters from China have prompted Beijing to step up efforts to stem cross-border online gambling.
Southeast Asian countries are moving against their lucrative online gambling industries as Beijing clamps down on a practice that has ballooned due to demand from its own citizens.
The Philippine gaming regulator said that it would stop accepting applications for new online gaming operations at least until the end of the year, to review concerns about the burgeoning sector.
Cambodia's Prime Minister Hun Sen has ordered a stop to new licences for online gambling operations. Existing licenses also will not be renewed upon expiry.
The about-turn in gambling policy in these Southeast Asian nations comes as China steps up efforts against what its minister for public security called "the cross-border online gambling problem."
In the Philippines, more than 50 offshore gambling companies have permits to operate, over a hundred thousand Chinese workers had surged into Manila to staff the industry and property prices near gaming sites were booming.
Andrea Domingo, the Philippines' gaming agency chair, while announcing the pause in new licenses emphasised that the practice is legal in the country, but that gaming revenue growth may be flat to slow this year due to China's campaign.
Cambodia to Ban the Issuance of Online Gambling Policy and Licenses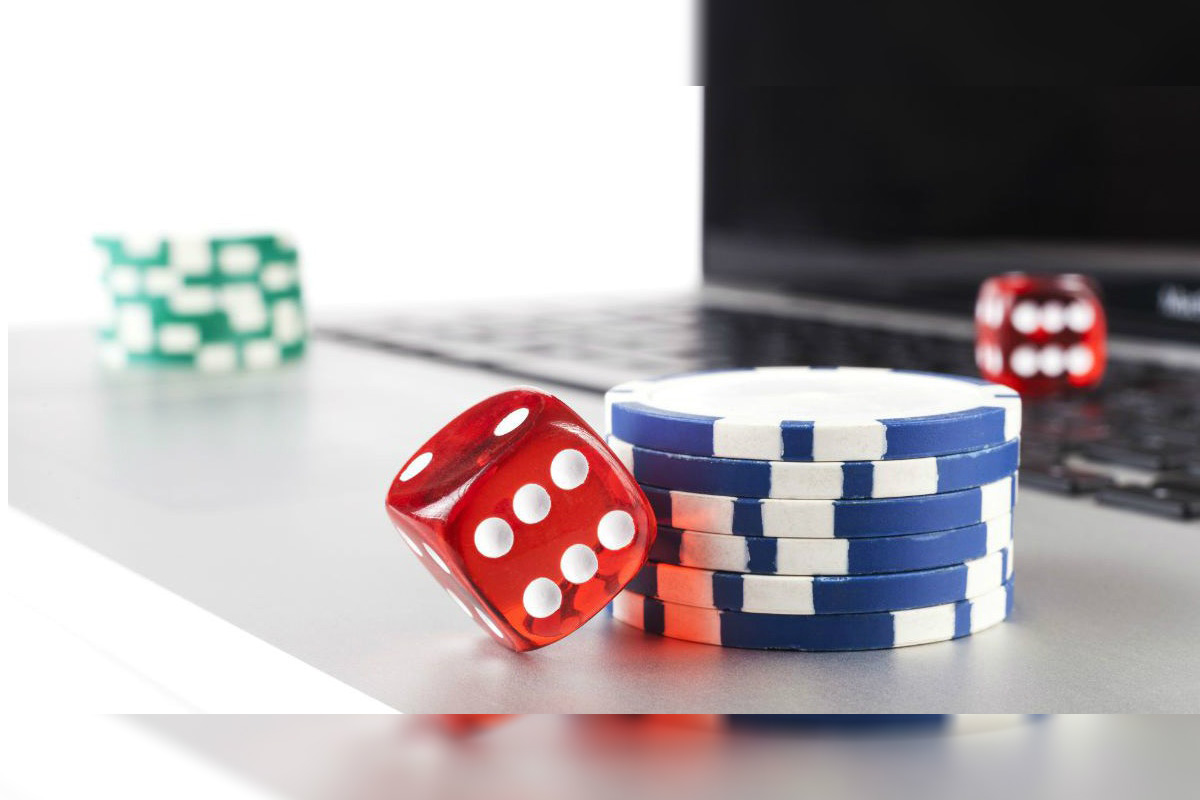 Reading Time:
1
minute
The Cambodian Government has issued a directive to stop the issuance of online gambling policy and licenses, both within and outside of Cambodia.
The government said that the industry had been used by foreign criminals to extort money. The southern coastal city of Sihanoukville has emerged as a particular centre for gambling and many of the dozens of Chinese-run casinos that have sprung up there have online gambling operations.
"The Royal Government of Cambodia will stop the issuance of online gambling policy and licenses, both within and outside of the Kingdom of Cambodia, from the date of signing this directive," said the directive signed by Prime Minister Hun Sen.
"Some foreign criminals have taken refuge in the form of this gambling to cheat and extort money from victims, domestic and abroad, which affect the security, public order and social order," the directive said.
China is Cambodia's close ally, its biggest donor and investor. It has also been trying to crack down on cross-border gambling, criticising operations in the Philippines that are similar to those in Cambodia.