Final 20 Teams Announced for PUBG Mobile Star Challenge Global Finals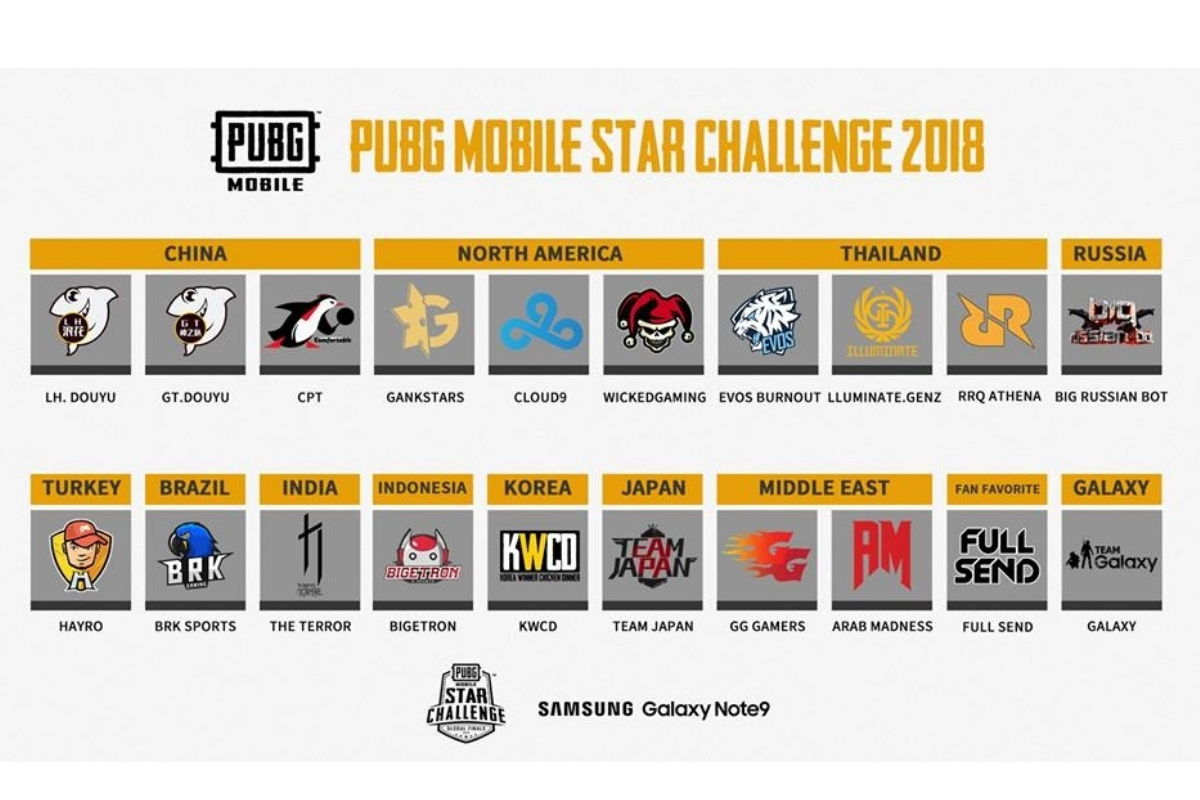 Reading Time:
2
minutes
Finals Teams Announced and Include some of the Biggest Names in Esports – Last Call for In-Person Tickets with Access to Festival Arena, Dubai
The PUBG MOBILE STAR CHALLENGE 2018 Global Finals (PMSC 2018 Global Finals) hosted by Tencent Games and PUBG Corporation (PUBG Corp.) and sponsored by Samsung Galaxy Note9 announced today the lists of finalists ahead of the start of the event on November 29th. PUBG MOBILE is the Best Mobile Game Of The Year awarded by Golden Joystick Awards 2018, that involves up to 100 players parachuting onto a remote island to battle in a winner-takes-all showdown. The PUBG MOBILE STAR CHALLENGE 2018 Global Finals is the first official competitive festival of the world's most popular game.
The participating final team list is now available, and features some of the biggest names in Esports. Fans that cannot make it to Dubai for the amazing finals can view the PMSC 2018 Global Finals via live stream at: https://www.youtube.com/pubgmobile.
PUBG MOBILE STAR CHALLENGE 2018 Global Finals is also offering two interactive areas during the event. A "Game Area" enables walk-in PUBG MOBILE matches with the winners of matches receiving a special gift and a drawing entry. The "Interactive Experience Area" enables participants to earn rewards by engaging in single events or completing all interactive contests in order to earn a stamp. Those that collect all the stamps will receive a unique customized PMSC 2018 Global Finals t-shirt and additional drawing entries. More fun is available in Samsung's booth as well with walk-in tournament and laser tags.
"We're only one day out from the start of the hottest PUBG MOBILE tournament of 2018, and are thrilled to present the 20 global finalist teams," said Vincent Wang, General Manager of Global Publishing Center, Tencent. "There's some great team names on the final players list, and we're guaranteed to see some heated matches over the next few days. I encourage fans to purchase tickets while they're still available so they can be close to the action and participate in our fun interactive events."
The PUBG MOBILE STAR CHALLENGE 2018 Global Finals are happening November 29 through December 1, 2018 at the Festival Arena in central Dubai.
About PUBG Mobile:
PUBG MOBILE is based on PlayerUnknown's Battlegrounds, the original PC and Xbox One phenomenon that took the world of interactive entertainment by storm in 2017. Up to 100 players parachute onto a remote island to battle in a winner-takes-all showdown. Players must locate and scavenge their own weapons, vehicles and supplies, and defeat every player in a visually and tactically rich battleground that forces players into a shrinking play zone. 
Source: PUBG MOBILE
theScore Sets New Milestones With Industry Leading Esports Offering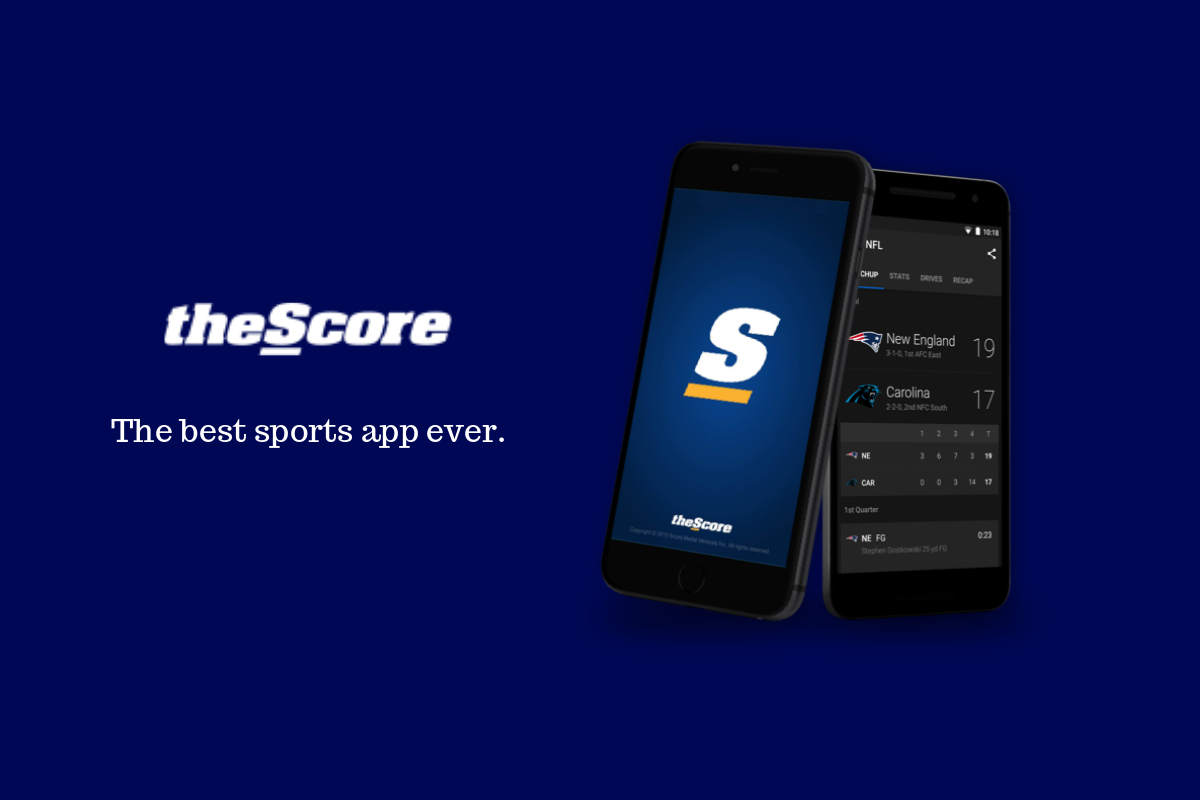 Reading Time:
2
minutes
Company hits new monthly record for YouTube video views, breaks through 500,000 subscribers, and captures prestigious industry award
theScore, Inc. announced a new monthly record for video views on its esports YouTube channel. The channel also broke through 500,000 subscribers, and picked-up a prestigious industry award for its coverage of the competitive video gaming scene.
theScore esports won Best Category Specific YouTube Channel at the 2018 Cynopsis Model D Awards in New York City, beating out a number of primetime competitors, including The Ellen Show.
The award follows a period of rapid growth for theScore's esports business. Since January 2017, theScore's YouTube subscriber base has grown from 30,000 to more than 500,000, with monthly video views on the platform rising from 1.5M to 15.6M in October.
This represented a new single-month viewership record for the company, reaffirming its position as one of the best performing esports YouTube channels across some of the most prominent teams and organizations in the industry.
"theScore has built a large and highly-engaged audience of esports fans and we're excited by the growth we're seeing," said John Levy, CEO and Founder of theScore. "We believe we are only just scratching the surface. As the esports industry itself continues to grow, theScore will be there to cover the stories behind the games and players esports fans love."
theScore esports has achieved this success through its unique approach to video storytelling, creating a number of popular franchises, including its Best Of, Story Of, and Top 10 series.
The company also recently appointed Donald Reilley as Vice President of Esports Sales to lead monetization of its esports video offering across its platforms. Reilley was previously VP of Brand Partnerships at NewForm Entertainment, and has also held senior sales roles at Major League Gaming and Warner Bros. Entertainment Group.
About theScore Inc.
theScore's mission is to create highly-engaging digital products and content that empower the sports fan's experience. Its flagship mobile app 'theScore' is one of the most popular multi-sport news and data apps in North America, serving millions of fans a month. The Company also creates innovative digital sports experiences through its web, social and esports platforms. theScore (SCR) is publicly traded on the TSX Venture Exchange.
Hasbro and Wizards of the Coast Announce Major Esports Entrance For Magic: The Gathering®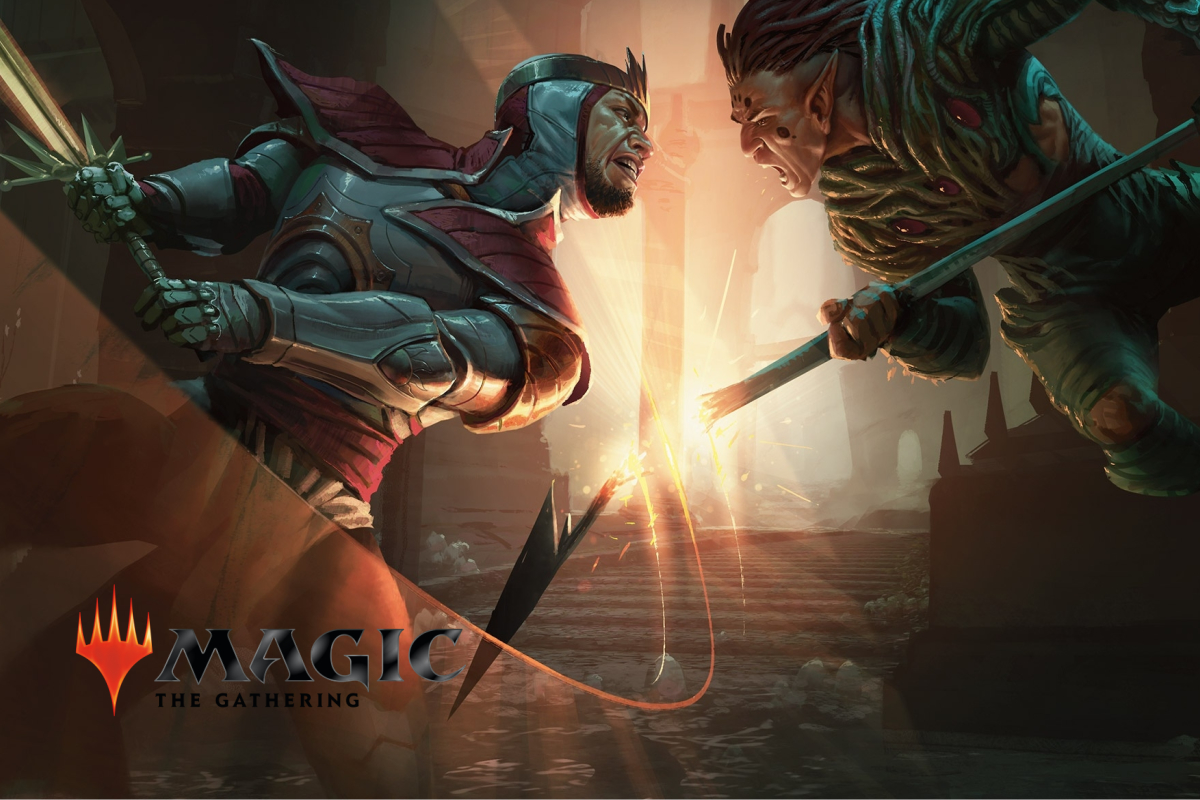 Reading Time:
3
minutes
$10 Million in combined prize pool up for grabs in 2019
New Magic Pro League offers play and streaming contracts worth $75,000
New Mythic Championship events anchor the Magic tournament structure
First $1 Million tournament to be held at PAX East in 2019
Game Awards, Hasbro and Wizards of the Coast announced a brand new esports program coming in 2019 for Magic: The Gathering, which boasts a $10 million prize pool across digital and tabletop Magic.
"Today is an extremely important day for Magic: The Gathering as we announce our commitment to esports and our Magic players by evolving our tournament structure to include a $10 Million prize pool." said Chris Cocks, President of Wizards of the Coast. "We are fully embracing esports and affirming Magic as a leader in the collectible card game category while providing lucrative opportunities for pros, players, sponsors, and esports partners."
With over 35 Million Magic players to date in over 70 countries around the world, Magic's new esports structure is designed to appeal to a wide audience of card game players and offers an open platform to allow all Magic players the opportunity to compete.
The Magic Pro League (MPL) establishes a new level of professional play and features 32 of the top ranked Magic players from around the world. Players in the MPL are offered play and streaming contracts worth $75,000. Members of the MPL will play in weekly match-ups on Magic: The Gathering Arena® that will lead to newly introduced Mythic Championship events.
Mythic Championships are the new flagship competitions for Magic: The Gathering Arena esports and tabletop Magic competitive play. Mythic Championships will feature MPL players battling against challengers from the Magic community. The Magic: The Gathering Arena esports program kicks off with a $1 Million Mythic Invitational at PAX East 2019 in Boston, Massachusetts. More details on how to climb the ranks and battle the pros will be revealed in early 2019.
"The past 25 years of Magic competition has led us to design this comprehensive esports program that would support Magic: The Gathering Arena, while increasing our investment in tabletop Magic," said Elaine Chase, Vice President of Esports at Wizards of the Coast. "Our investment in esports will catapult the game to new heights while providing support to the players by giving them the platform to build their brand and bring Magic to a broader audience."
ABOUT HASBRO
Hasbro (NASDAQ: HAS) is a global play and entertainment company committed to Creating the World's Best Play Experiences. From toys and games to television, movies, digital gaming and consumer products, Hasbro offers a variety of ways for audiences to experience its iconic brands, including NERF®, MY LITTLE PONY®, TRANSFORMERS®, PLAY-DOH®, MONOPOLY®, BABY ALIVE® and MAGIC: THE GATHERING, as well as premier partner brands. Through its entertainment labels, Allspark Pictures and Allspark Animation, the Company is building its brands globally through great storytelling and content on all screens. Hasbro is committed to making the world a better place for children and their families through corporate social responsibility and philanthropy. Hasbro ranked No. 5 on the 2018 100 Best Corporate Citizens list by CR Magazine and has been named one of the World's Most Ethical Companies® by Ethisphere Institute for the past seven years. Learn more at www.hasbro.com
ABOUT WIZARDS OF THE COAST 
Wizards of the Coast brings people together through their shared love of games. Magic: The Gathering®, Dungeons & Dragons®, and other Wizards games are enjoyed by friends around the world, both at gaming tables and on digital platforms. We bring together world-class creators in game design, worldbuilding, fantasy art, and interactive events to create unforgettable moments. Wizards of the Coast is a subsidiary of Hasbro, Inc. (NASDAQ:HAS). For more information, visit www.wizards.com.
Source: Wizards of the Coast
MTN DEW® AMP® GAME FUEL® Unlocks A New Level Of Gaming With First Drink Made By Gamers, For Gamers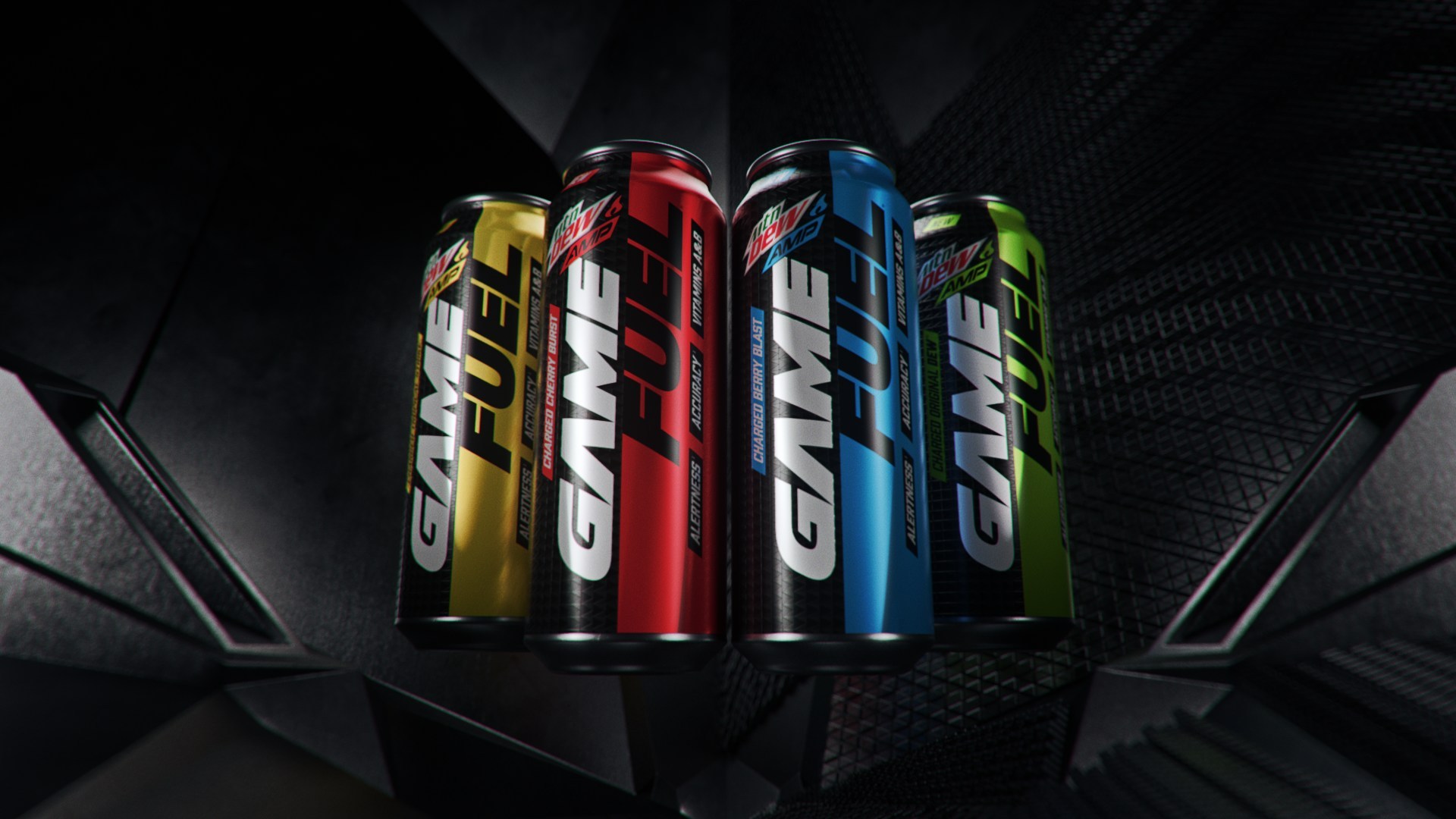 Reading Time:
3
minutes
New Call of Duty® World League and OpTic Gaming Partnerships Roll Out Ahead of January Launch of Four Flavors – Charged Cherry Burst, Charged Berry Blast, Charged Tropical Strike and Charged Original DEW
In one of the most anticipated innovation launches of the upcoming year, MTN DEW AMP is bringing its bold, boundary-pushing style to the world of gameplay with the launch of its newest beverage:  MTN DEW AMP GAME FUEL®. Including ingredients shown to improve accuracy and alertness, and complete with a no-slip grip and unique re-sealable lid, MTN DEW AMP GAME FUEL allows players an enhanced gaming experience. But the best part? MTN DEW AMP GAME FUEL is designed by gamers, for gamers, curated for those who thrive on the thrill of competition.
"Knowing gaming is an endurance sport, we listened to what players have been asking for when it comes to a beverage," said Erin Chin, senior director, marketing, Mountain Dew. "MTN DEW AMP GAME FUEL is the first-ever drink created specifically for gamers and stands in its own category. It has energy credentials with its vitamin-charged and caffeine-boosted formula, and we can't wait to share it with the gaming world come January."
Level 1: Epic Co-Ops
MTN DEW AMP GAME FUEL is giving gamers access to some of the biggest events, leagues and esports teams, starting with its new Call of Duty World League sponsorship. Taking place Dec. 7-9, players at the upcoming Las Vegas competition will get an exclusive first taste of MTN DEW AMP GAME FUEL ahead of its 2019 launch.
"MTN DEW AMP GAME FUEL shares our vision for growing the audience for esports, and will help us deliver unique experiences for fans at each Call of Duty World League event this season, as well as help create exceptional content for viewers online," said Brandon Snow, chief revenue officer of Activision Blizzard Esports Leagues. "CWL looks forward to working closely with the Mountain Dew team to develop the most exciting season in Call of Duty World League history."
MTN DEW AMP GAME FUEL is also expanding its gaming roster with the addition of OpTic Gaming, an industry-defining esports, media and entertainment organization. "We are grateful to partner with such a prestigious beverage brand, as they share in the belief of our core values: precision and focus," said Ryan Musselman, president, Infinite Esports & Entertainment. "We look forward to helping launch the MTN DEW AMP GAME FUEL brand, and are excited for all of the new content and opportunities they will bring for the Green Wall."
Level 2: Fuel FTW!
MTN DEW AMP GAME FUEL is specially crafted to give gamers the boost they need during game play. The ingredients contained in MTN DEW AMP GAME FUEL have been shown to increase accuracy and alertness. All of the bold flavors contain 90 calories per 16 oz. and provide gamers great tasting energy to power through even the toughest levels.
Level 3: Next-Gen Hardware
The MTN DEW AMP GAME FUEL can was specifically designed to consider how gamers play. The re-sealable lid, created by Xolution, which specializes in innovative packaging solutions, allows for more uninterrupted game play and easy opening. The can's no-slip grip mirrors the sensory design of accessories and hardware in gaming.
MTN DEW AMP GAME FUEL will launch all four flavors – Charged Cherry Burst, Charged Berry Blast, Charged Tropical Strike and Charged Original DEW – in retail stores nationwide on Monday, Jan. 14, 2019 in 16 oz. cans. Consumers will be able to find it in the energy door section of retail stores nationwide. MTN DEW AMP GAME FUEL is now available to pre-order at Amazon.com and Walmart.com.