BETR releases new app design with fresh interface and simple navigation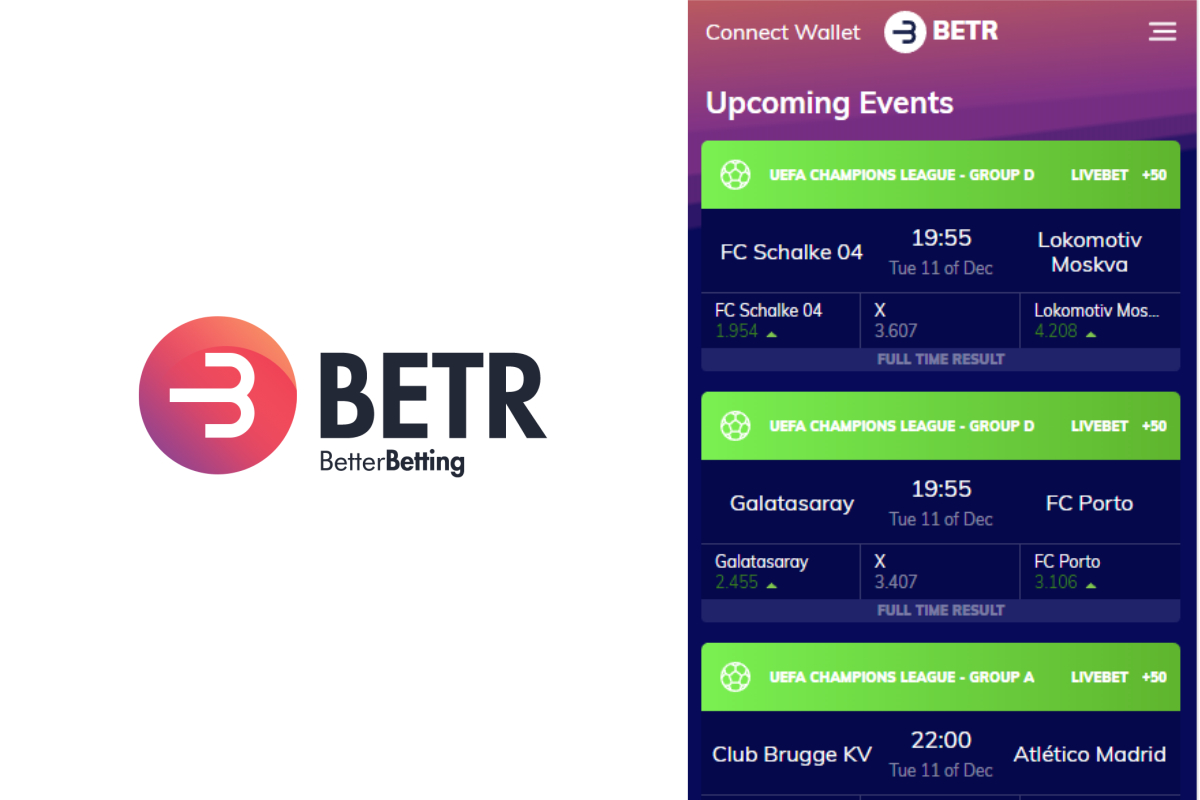 Reading Time:
2
minutes
BETR, a Blockchain-based, decentralised suite of applications which enable peer-to-peer sports betting, has released a new client version of their sports odds web app – https://bet.betrodds.io.  Users can bet against one another using the BETR token which is available on major cryptocurrency exchanges.
In June 2018, just four months after the close of the company's Initial Coin Offering (ICO), and in time for the FIFA World Cup, the BETR team released the initial version of the unique system, providing one of the very first mechanisms for two parties to bet with one another on blockchain, using BETR and secure smart contracts.
Since then, more sports and functionality has been added including in-play betting and enhanced wallet features. Keen to respond to user feedback on the design and user experience of the apps, BETR continued development on a new release of the web app with enhanced features.
The clean fresh interface takes into account suggestions from users and focusses on simplifying navigation, improving flow and delivering a more vibrant look.  With a user interface that will be more familiar to traditional sportsbook users, the new BETR sports odds app aims to increase the player base and also encourage more adoption by layers (taking the other side of each bet).
CEO, Adriaan Brink said, "Coming out of the ICO in early February, we had to focus on functionality and core systems efficiency.  The challenges of managing latency and scaling, particularly for in-play odds, are formidable but the distributed systems are now solid and performant.  Once we had the underlying systems and APIs working efficiently, we could turn our attention to design and UX.  We love the new look and the simplicity of the user interface and we are in talks with sportsbooks to come on board to support the lay side."
BETR has also developed and launched a unique new app, @TheBETRBot on Telegram messenger. TheBETRBot is a simple, fast and fun way to use BETR tokens to place peer-to-peer bets on Telegram. It has been developed via the open API from Telegram and integrating the BETR applications using the standard BETR API which is publicly available and free for any third parties to use.
The BETRBot has its own set of commands and features that allow users to have a conversation with the betting system in a straightforward, easy to use format with minimal clicks and typing. Each command, or button, is a self-explanatory call to action producing a menu driven conversation. The user can choose which sport and league to follow, as well as view upcoming games and instantly bet peer-to-peer against any of the available lays. In addition, it provides a great example of how the BETR system is designed to be used, adding disparate interfaces on top of the core API building blocks.  Remaining true to the original intent, BETR provides a decentralised, distributed model, which provides access to peer-to-peer betting on blockchain.
For further information on BETR and details on using the system please visit the website at https://betr.org
32Red Launches New Responsible Gambling Campaign Featuring Wayne Rooney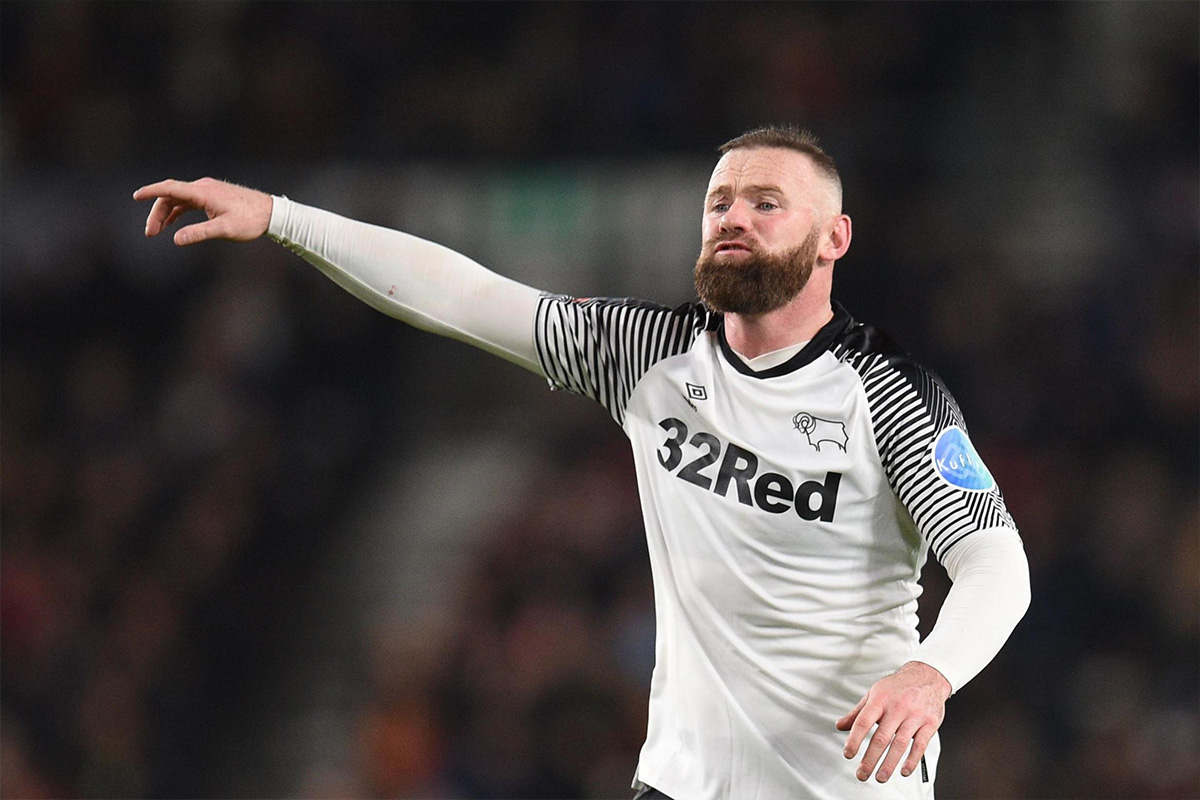 Reading Time:
< 1
minute
32Red, the sponsor of Derby County FC, has launched its latest responsible gambling campaign featuring Wayne Rooney.
32Red released the video as part of their ongoing commitment to encourage responsible gambling, with Rooney at the forefront of the move.
The former Manchester United and England captain, now with Derby, appears in the video along with boxer Carl Frampton and jockey Paddy Brennan.
In the minute-long video, Rooney, 34, who has been open about his own gambling issues in the past, looks straight into the camera and says: "Do you gamble responsibly?", as well as encouraging gamblers to "set limits on your play" and "how long you play for."
Neil Banbury, 32Red managing director, said it was vital to have someone with Rooney's profile and global reach to deliver and get across such an important message.
Qontigo Launches Two New Thematic Indices On Video Gaming And Healthcare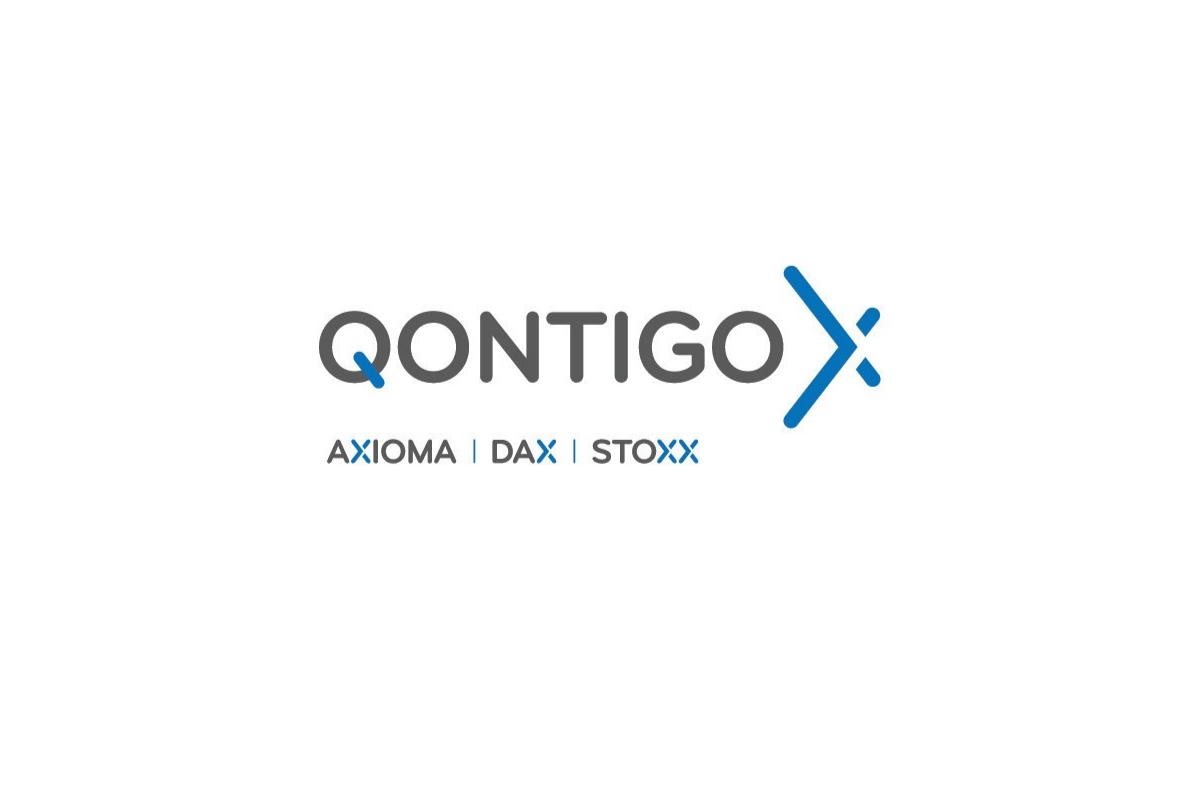 Reading Time:
2
minutes
Qontigo has expanded its suite of innovative thematic indices by two new concepts: online gaming and the fight against obesity. The STOXX® Video Gaming & eSports Index and the STOXX® Health & Weight Loss Index were introduced today, and financial products based on these indices are expected to launch in the coming weeks.
Both indices are positioned to benefit from structural, global economic growth trends. The STOXX® Video Gaming & eSports Index is comprised of companies focused in the high growth area of video games and eSports. The STOXX® Health & Weight Loss Index includes constituents that are connected to the immediate need of addressing the rising obesity levels in the global population.
"The online gaming and health and weight loss indices are the latest additions to our thematics family that seeks to capture sector-specific, long-term growth. At Qontigo we have advanced thematic investing since 2016 and now offer two dozen theme-based STOXX indices following modern concepts with above-average growth outlooks. Thematic investing aims to capture the momentum of disruptive megatrends that fall into the categories of demographics, climate change and technology. As an investment category, thematic investing has nearly tripled in the three years through December 31, 2019", said Stephan Flaegel, Global Head of Indices & Benchmarks at Qontigo.
Each index selects constituents from the STOXX® Developed and Emerging Markets Total Market Index, and from certain Chinese markets, with substantial revenue exposure to business sectors associated with the respective concept. The business categories are based on FactSet Revere's data. Only stocks with a given minimum trading volume are eligible.
Additionally, the two indices will exclude companies that Sustainalytics considers to be non-compliant with the Global Standard Screening and those involved in controversial weapons. This is in line with increasing demand from asset owners and investors to comply with sustainability norms, a drive that has also emerged in thematic strategies.
About Qontigo
Qontigo is a financial intelligence innovator and a leader in the modernization of investment management, from risk to return. The combination of the company's world-class indices and best-of-breed analytics, with its technological expertise and customer-driven innovation enables its clients to achieve competitive advantage in a rapidly changing marketplace. Qontigo's global client base includes the world's largest financial products issuers, capital owners and asset managers. Created in 2019 through the combination of STOXX, DAX and Axioma, Qontigo is part of Deutsche Börse Group, headquartered in Eschborn with key locations in New York, Zug and London.
About STOXX
STOXX Ltd. is Qontigo's global index provider, currently calculating a global, comprehensive index family of over 10,000 strictly rules-based and transparent indices. Best known for the leading European equity indices EURO STOXX 50, STOXX Europe 50 and STOXX Europe 600, STOXX Ltd. maintains and calculates the STOXX Global index family which consists of total market, broad and blue-chip indices for the regions Americas, Europe, Asia/Pacific and sub-regions Latin America and BRIC (Brazil, Russia, India and China) as well as global markets. STOXX is the administrator of the STOXX® and DAX® indices under the European Benchmark Regulation and exercises control over all benchmark administration processes within Qontigo.
STOXX indices are licensed to more than 600 companies around the world as underlyings for Exchange Traded Funds (ETFs), futures and options, structured products and passively managed investment funds.
www.stoxx.com
SOURCE Qontigo
Pin Projekt Partners with SBTech for 24/7 Live Betting on Lottery Service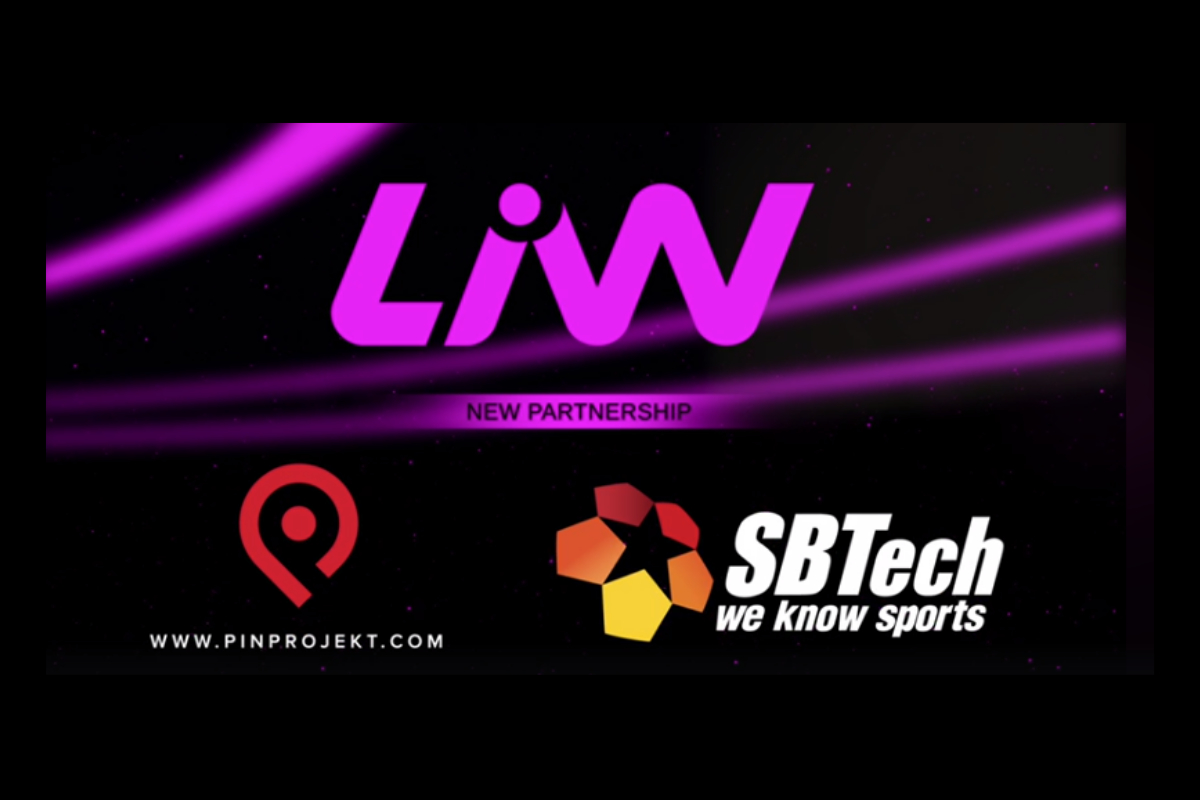 Reading Time:
< 1
minute
SBTech to offer supplier's continuous automated live lottery draws
Pin Projekt, the leading live lottery supplier, has secured a deal with the award-winning platform and technology provider SBTech, for the entire portfolio of their live betting games.
As part of the agreement, SBTech will offer the live service that features over 2,000 daily draws from 4 studios and 20+ betting games to their platform partners.  The service is supplied through all channels including desktop, mobile and retail with the availability of 24/7 driving player engagement.
Lotto Instant Win, a Pin Projekt brand, is also offered through this partnership and sees over official draws completed through a continuous and uninterrupted live stream hosted by live dealers.
Andrew Cochrane, Chief Development Officer at SBTech, said: "We are delighted to be working with Pin Projekt to provide a wealth of live lottery content to our platform partners. SBTech is committed to adding high quality content onto our platform that drives revenue, and this latest partnership showcases this perfectly."
Ivan Grković , CCO at Pin Projekt said "SBTech is undoubtedly the leading platform provider in the gaming industry and we are excited to enter the Big League with them while SBTech has recognized the superior quality and uniqueness of our innovative and integrated services. Having been recognized by such a reputable company will definitely boost our credibility and give us a push to continue developing the best live lottery betting service out there.''