Quanta Acquires Stake in Nigeria Lottery ILGL The World's First Deal to Reform Traditional Lottery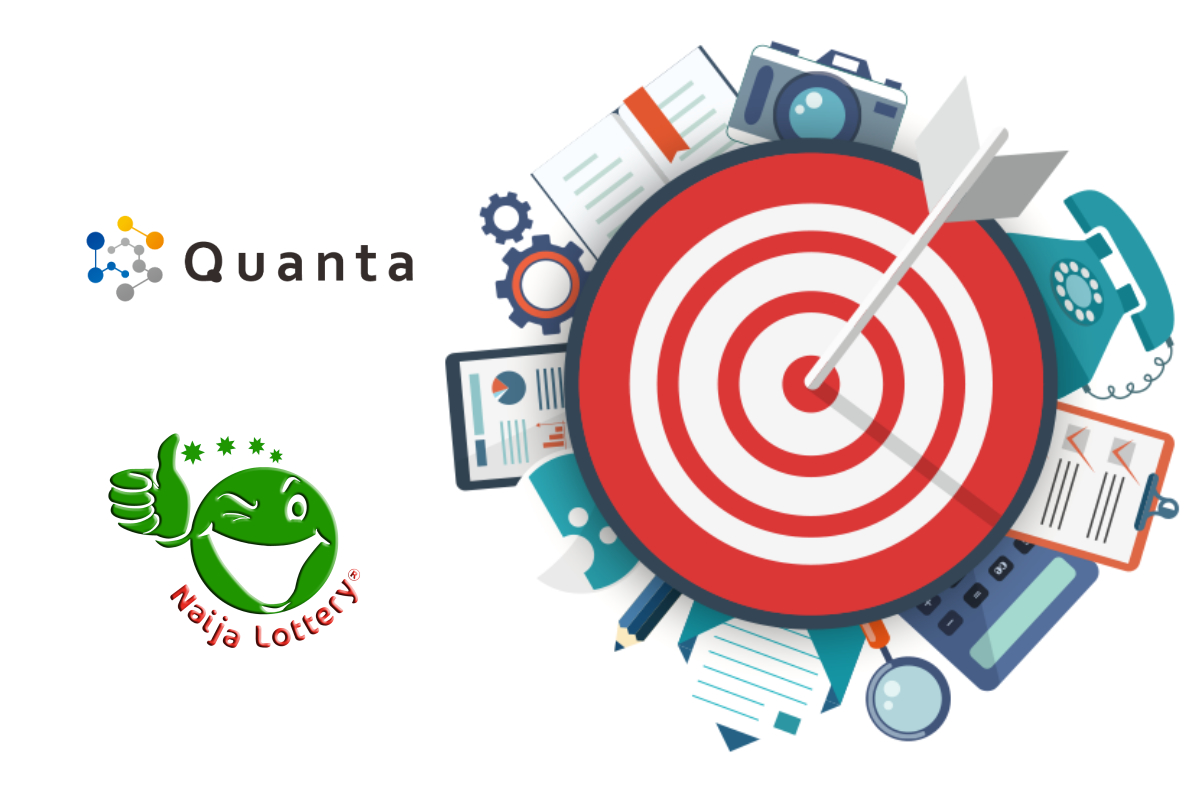 Reading Time:
3
minutes
Quanta has signed contracts to acquire a stake in International Lottery and Gaming Limited (ILGL), and concluded the world's first deal to see a blockchain company acquire a traditional lottery company.
The acquisition will usher in an era where innovation sits alongside tradition, injecting the power of blockchain technology into the lottery business. Quanta sees this ambitious move as an opportunity to reinforce and extend its efforts to promote blockchain starting with Nigeria where ILGL is rooted, and very soon afterwards expand to other countries in Africa.
ILGL, trade-named NaijaLottery™ has been granted a Grade A National License from the National Lottery Regulatory Commission to offer lottery games throughout the country. This deal will see Quanta and ILGL combining their forces and introducing the application of blockchain technology to revitalize traditional lottery and to act as a platform for growth in Africa.
"Now is the time to build on the momentum of the traditional Nigerian lottery market. Together, we will continue to build a safe and trusted platform that ensures fairness and transparency, while offering amazing functionality to players and helping to boost the local economy.
"We believe we are carving out a bright future for the players and to the industry as a whole." said Kostas Farris, Group CTO of Quanta.
"This is a profound opportunity to bolster the rapidly-evolving lottery business. We are confident that we can make blockchain lottery popular and this acquisition represents a significant base for Quanta to target other emerging markets centered in Africa.
"We aim to build up a blockchain-based ecosystem that will serve the gaming industry whilst stimulating the growth of the local economy through generating new businesses and employment opportunities." Kostas added.
Commenting on behalf of ILGL, Charbel Saadeh, Managing Director of Naija Lottery said, "ILGL has provided popular and entertaining games to the Nigerian players; it is highly respected in the gaming industry and we are very excited to collaborate with Quanta. The acquisition is a historic announcement. This is a combination of expertise—the integration of blockchain lottery with local operation, to create an even more compelling experience to optimize lottery playing for the 200-million Nigerian market."
NaijaLottery™ launched operations on 7 March, 2016 by offering the popular 5 out of 90 game as well as the highly exciting instant game 1 of 36, both games aim to offer fun and excitement to all its Nigerian players. Quanta witnessed ILGL's highly established position in the Nigerian lottery market, and is looking to progressively build a platform fully enhanced with advanced technology to accelerate market access with the joint efforts of Quanta and ILGL, paving the next step in the company's evolution to unleash the great potentials of the blockchain technology.
The Nigeria lottery industry has undergone strong growth in recent years and is considered as one of the most lucrative business opportunities in the world. It is a major source of wealth distribution in the country, while the role of cryptocurrencies continues to garner national-level attention.
About Quanta
Quanta PLC is an innovative blockchain-oriented company, that utilizes smart contracts in order to ensure fully automated and transparent platform to Lotteries.
Quanta PLC owns Quanta Technology Limited the operator of the world's first licensed, blockchain-based gaming company on the Ethereum platform. Its products, including gaming platform, random number generator, token-centric payment gateway and game wallet are blockchain powered and certified to ensure utmost trust and transparency in the gaming industry. The company employs Smart Contracts to offer full automation and integrity to lotteries.
With the support of QNTU the utility token, Quanta leverages services to strengthen customers engagement. QNTU is currently trading on five renowned cryptocurrency exchanges such as Lykke, HitBTC, Bit-Z, Cryptopia and BitoPro.
About International Lottery and Gaming Limited
International Lottery and Gaming Limited (ILGL) is a privately-owned company established in Nigeria, which has been granted a Grade A National License from the National Lottery Regulatory Commission to offer lottery games throughout the country. NaijaLottery™ launched operations on 7 March, 2016 by offering the well-known 5 out of 90 game as well as the additional and highly exciting instant game, 1 of 36, which is aim to offer fun and excitement to all its Nigerian players.
For more information: http://naijalottery.com/en/home
Cricket South Africa Appoints Stats Perform as Exclusive Official Data Partner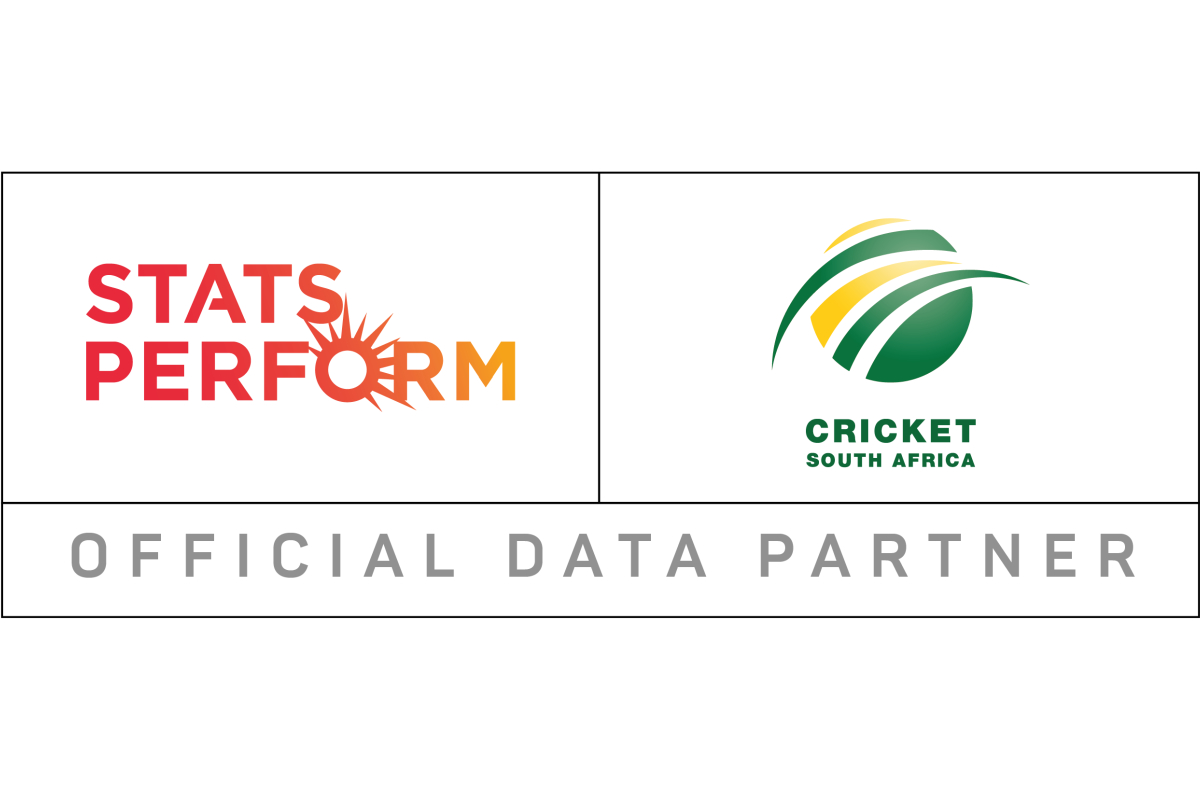 Reading Time:
2
minutes
Stats Perform to Collect and Distribute Official CSA Data and Video for Team Performance, Betting and Media
Partnership also includes distribution of CSA live streams to licensed sports betting market, team access to ProVision tool for coaching, analysis and recruitment and highlights clips distribution to media
Cricket South Africa (CSA) has appointed Stats Perform, the SportsTech leader in data and AI technology, as their exclusive Official Data Partner for international and domestic competitions.
Under the new agreement, Stats Perform's trusted opta and RunningBall data brands will collect, analyse and deliver official ultrafast data and ball-by-ball event data to global broadcast, media, and betting operators, providing insights and information to deepen the engagement of fans and bettors with CSA's competitions, teams and players.
CSA's national team coaches, analysts and performance staff working with each Mzansi Super League franchise will also have access to Stats Perform's ProVision recruitment tool to inform their player selection and opposition analysis. Powered by Stats Perform's opta data, ProVision provides an online platform for detailed data-driven analysis across both red ball and white ball formats. The platform is designed to meet the specific needs of teams through the application of interactive graphics, charts, and visualisations, integrated with match footage.
In addition to data coverage, Stats Perform will distribute exclusive live match video streams to licensed global sportsbook operators through their Watch&Bet betting platform. Stats Perform will also deliver CSA news clips to media worldwide through their editorial content service.
The deal includes live streams and live data for all South African home international fixtures across all formats, as well as CSA's domestic competitions.
"We are thrilled to provide extensive media, betting and team performance coverage for all of the premier Cricket South Africa matches," Chief Rights Officer, Alex Rice, said. "We look forward to ensuring that the CSA coaching team get invaluable data and video insights, and maximising significant opportunities for global engagement. Through our new agreement, Stats Perform data and video will be used to analyse performance on the pitch and improve the way it is experienced and understood by fans; we look forward to providing a premium in-play gaming experience, improved data insights and providing more content for sponsors."
Stats Perform is the largest cricket data provider in the world and the new CSA agreement represents an important addition to the company's growing portfolio of official cricket data rights deals.
"CSA has a vision to make cricket a truly national sport of winners, supported by a majority of South Africans and to pursue excellence on the field. To achieve our goal, we need a comprehensive and premier data provider with a proven track record with global cricket competitions," Kugandrie Govender, CSA Chief Commercial Executive said: "With an unrivalled breadth of distribution into sportsbooks, global media and broadcast, as well as an unrivalled pedigree for collecting deep, accurate and fast data, Stats Perform was the perfect partner for us. They will help us improve on-field performances through deep and accurate data and analysis software, commercialise our properties and engage with fans at home and overseas. We are excited to work with them to grow the sport we love."
TCSJOHNHUXLEY Africa Working With Customers Across the Continent to Open Safely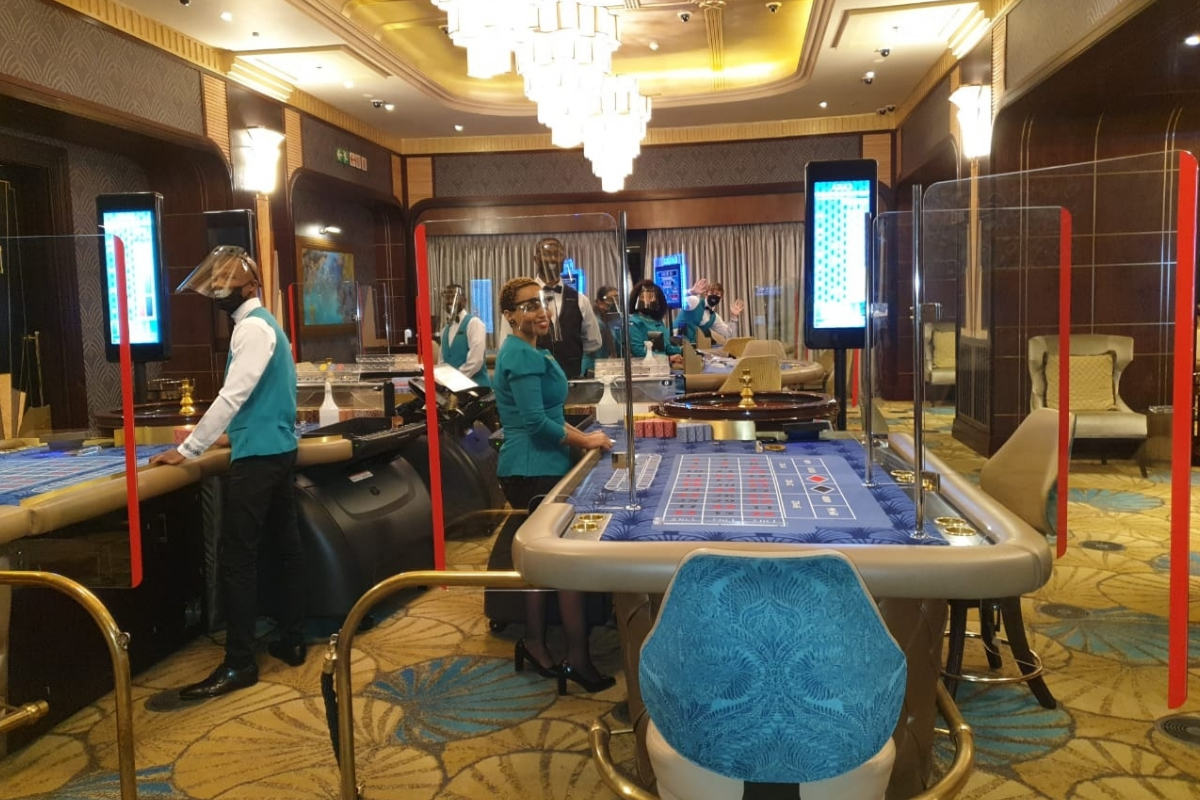 Reading Time:
< 1
minute
Casinos across the globe are working tirelessly to re-open safely to provide peace of mind for their staff and players, ensuring they are properly protected.
TCSJOHNHUXLEY has been focused on this during the pandemic, launching the Care & Protect range of products designed specifically for live gaming requirements. From Play Safe Shields for table games to chip sanitization products, the company is dedicated to providing operators with the right tools to mitigate the spread of COVID-19.
With the South African casino market re-opening this week, the TCSJOHNHUXLEY team has been working around the clock to provide and install literally thousands of Play Safe Shields for casinos in the region. The clever designs feature safety glass that can be finished with the casino's logo etched into the edge. This provides an extra safety feature, making the screens easily visible whilst also allowing extra branding for the casino.
Christiaan Els, Managing Director TCSJOHNHUXLEY Africa, comments, "The last few weeks have seen our team pulling out all the stops to ensure the Care & Protect Play Safe Shields were supplied and installed to all the casinos in the Sun International and Tsogosun Groups prior to re-opening. Our focus has been making sure our customers are ready to welcome back their guests and staff in a safe and protected environment and I'm pleased to say we delivered this in record time."
Kiron Debuts Virtuals Online In South Africa With Jika Sports Launch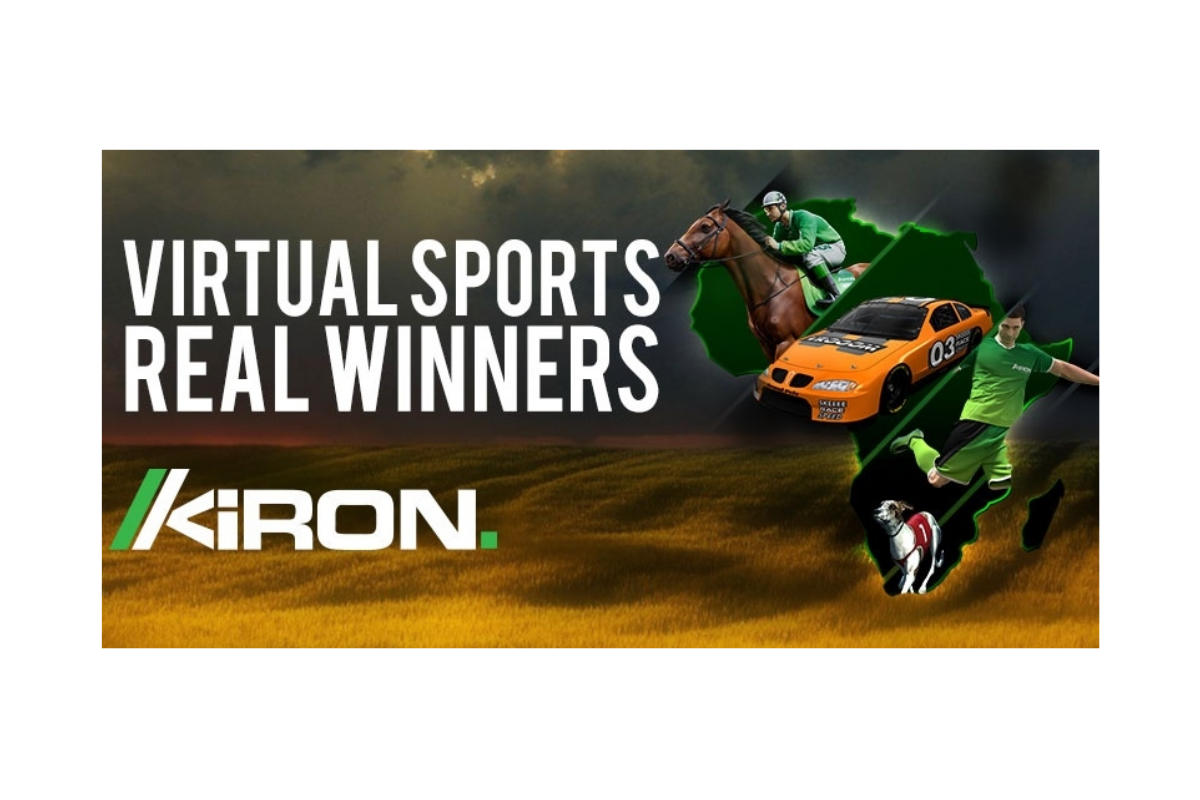 Reading Time:
2
minutes
Specialist virtual games provider Kiron has become the first supplier to provide virtual content online in South Africa, after launching its Jika Sports portfolio with all major betting operators in the market.
First introduced with leading retail operators in September 2019, the popular Jika Sports brand, which offers localised versions of Kiron's virtual football and horse racing products, will now be available for local players to enjoy online.
Similar to the meaning of the word Jika, Kiron aims to 'turn around' the way people bet on sports in the most significant African gaming market, focusing on the nation's most loved sports, Jika Soccer and Jika Racing.
The action-packed Jika Soccer game is available in English, Italian, and Spanish league formats, while Jika Racing consists of Kiron's thrilling market leading suite of racing games, including horse racing, motor racing, jumps and greyhound racing.
Kiron has broken new ground on its home turf by becoming the first virtual games supplier to make virtuals available across all major South African bookmakers online, on mobile and in retail outlets across the country, including top names Hollywoodbets, Supabets, Betway and World Sports Betting.
The company's online debut in South Africa builds on a period of strong commercial growth and completes a trio of recent first-to-market launches in regulated territories, after it premiered virtual content to players in Spain and Colombia.
Steven Spartinos, co-CEO of Kiron, said: "Being the first to go live online in our home country with Jika Sports is a great milestone for us and our team, giving testament to the value proposition presented by our strong games portfolio and localised offering.
"South Africa has a long established and successful track record as a key regulated market internationally and the positive uptake of Jika Sports demonstrates the growing demand for fresh content among both players and operators locally."