Betway launches 'The Hunch' in debut campaign with Saatchi & Saatchi
Reading Time:
3
minutes
Betway, together with Saatchi & Saatchi, have launched a new integrated campaign across Europe 'The Hunch,' their first since the account was won in August 2018.
The new campaign brings the notion of 'having a hunch' to life. A hunch is a universal feeling we all know. It's the feeling that makes being a sports fan exciting, and it's what makes you stick to your guns when debating a sporting outcome with friends.
The new Betway adverts personify 'The Hunch' into an all new brand character, and give sports fans an extra reason to trust their convictions, and bet with confidence. He is a charming, larger than life figure who charismatically occupies a part of every betting punter's brain.
The adverts begin with groups of friends talking amongst each other, debating which way to bet on the Betway app, whether on top scorers in a game, or a match's outcome. At the moment of decision, the scene switches into the hero's brain, and into the office of The Hunch where their deliberations are dramatised.
His office is decked in sporting memorabilia and is populated by teams of brain cells, all helping The Hunch to weigh up which information to trust, and eventually formulate the opinion we follow. When The Hunch reaches his conclusion, we rejoin the scene of camaraderie in real life, and hear the lead character make an assured decision, off the back of their hunch.
The new campaign will roll out across TV with three 30" ads, and will be supported across social, display, radio and print.
Paul Adkins, Marketing and Operations Director at Betway said: "Since we partnered with Saatchi & Saatchi earlier this year, our brief to them was to break away from industry norms, and to build us a creative platform which will enable Betway to fulfil its ambitious global growth program. As part of this journey we found that sports is a social currency, a driver of conversation and debate, and behind it all we discovered the universal human truth behind our gut instinct – 'The Hunch'. We're very excited to be launching our 'Hunch' campaign which we believe will help Betway cut-through a very cluttered advertising landscape."
Franki Goodwin, Creative Director at Saatchi & Saatchi London, said: "It's always a really exciting opportunity, making the first piece of work for a new client, especially inventing a brand new bespoke character. We've loved creating The Hunch and getting to know every detail about him. We all can't wait to take the character further and see how we can develop him as the face of Betway."
About the Betway Group:
The Betway Group is a leading provider of first-class entertainment across sports betting, casino, bingo and poker. Launched in 2006, the company operates across a number of regulated online markets and holds licences in the UK, Malta, Italy, Denmark, Spain, Belgium, Germany and Ireland. Based in Malta and Guernsey, with support from London, Isle of Man, Stockholm and Cape Town, the Betway team comprises over 1,000 people.
Betway prides itself on providing its customers with a bespoke, fun and informed betting experience, supported by a safe and secure environment. Betway is a member of several prominent industry-related bodies, including ESSA, the Independent Betting Adjudication Service (IBAS) and the Remote Gambling Association (RGA), and is ISO 27001 accredited through the trusted international testing agency eCOGRA. It is also a partner of the Professional Players Federation (PPF) and is a donor to the Responsible Gambling Trust.
In addition to the flagship Betway brand, the Betway Group operates a number of other brands including Dream Bingo, Bingo on the Box, Spin Casino and the Hippodrome Online Casino. For more information about Betway's various products and licenced brands, please visit www.betwaygroup.com.
Quixant Launches New Cabinet Offering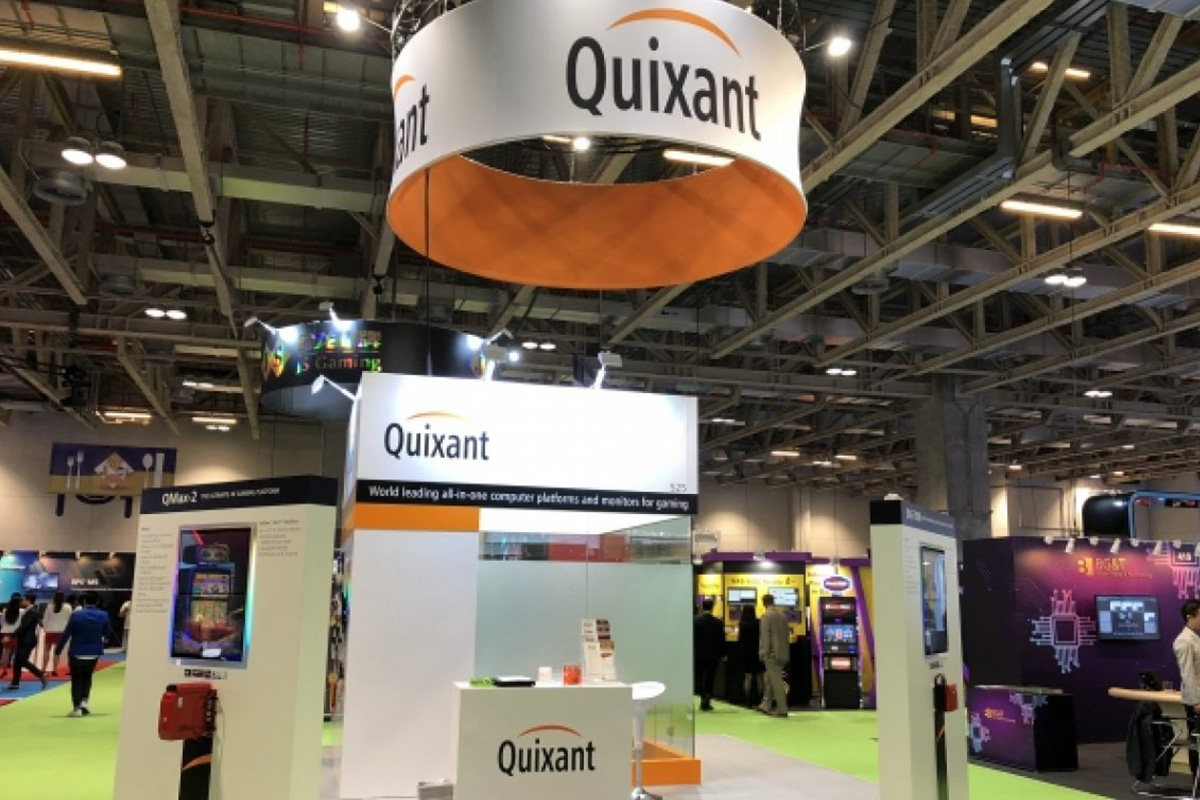 Reading Time:
2
minutes
Quixant has announced the launch of Quantum and Qinetic, its new range of turnkey cabinets, which are tailored to the requirements and legislation of all global gaming markets and the sports betting industry.
The range of cabinets is powered by Quixant's market-leading gaming hardware platforms and comes with a comprehensive suite of peripherals.
They are highly configurable and are available in a range of display and button deck configurations and can be tailored to meet each customer's individual product and market requirements, with expert technical support from Quixant's in-house cabinet design team.
Duncan Faithfull, EVP and CCO at Quixant, said: "We are renowned for providing powerful and reliable gaming hardware platforms and software solutions to the gaming industry, enabling our customers to focus on creating the best games and sports betting experiences on the planet.
"Speaking with our customers and the wider industry over recent months, it has become clear that sourcing and developing hardware solutions can be overly time consuming and costly and takes them away from developing content and enhancing the player experience – the thing that really differentiates their products.
"That's why we developed Quantum and Qinetic, evolving from our range of market-leading platforms, to provide the industry with the powerful, reliable and game-changing outsourced cabinet solutions it requires.
"Like all of our products, they are developed with a deep, in-house understanding of the requirements and regulations of the gaming and sports betting world and are available via a variety of commercial models.
"With Quixant, you can get your cabinets to market faster and make them stand out from the crowd. We enable you to push what's possible, adding the wow factor that doesn't just stop customers in their tracks but keeps them coming back.
"While global component markets and their supply chains continue to be compromised, the team at Quixant is using all of its engineering expertise and supply chain knowledge to ensure we meet our customer's product requirements.
"Launching our new cabinet range and enhancing Quixant.com and The Quixant Hub show our continued efforts to provide our customers the ultimate customer experience, so they can focus their efforts on developing game-changing content and the ultimate player experience."
NOVOMATIC Appoints Thomas Schmalzer as New Vice President of Global Sales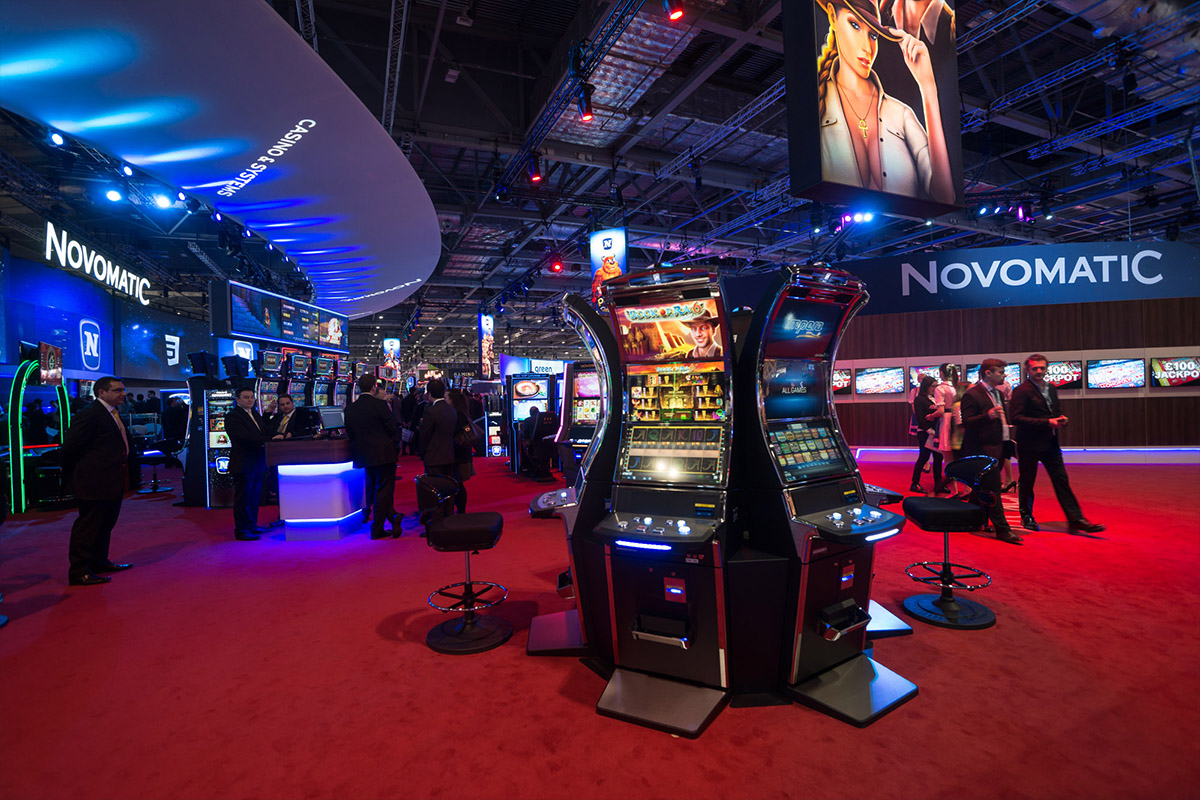 Reading Time:
< 1
minute
NOVOMATIC AG has appointed its VP of Product Management Thomas Schmalzer as new Vice President of Global Sales.
Schmalzer, who will hold both titles concurrently, assumes the role previously held by Jakob Rothwangl.
Rothwangl started the strategic realignment of the global sales division in February 2021, transforming the organisation and business model.
"I would like to thank my team at Global Sales and all colleagues at HQ as well as internationally, who have supported me in this endeavour for their excellent team work," Rothwangl said.
"I am happy to devote myself to the expanded area of responsibility with full commitment and will take on the development of product management as well as the expansion of the sales area with equal dedication and the best benefit for our customers worldwide. I am particularly looking forward to returning to the great team of the Global Sales Division in order to jointly shape the future of NOVOMATIC and its valued customers," Thomas Schmalzer said.
Betsoft's Second Take the Prize "Bigger, Better, More" Network Promo Goes Live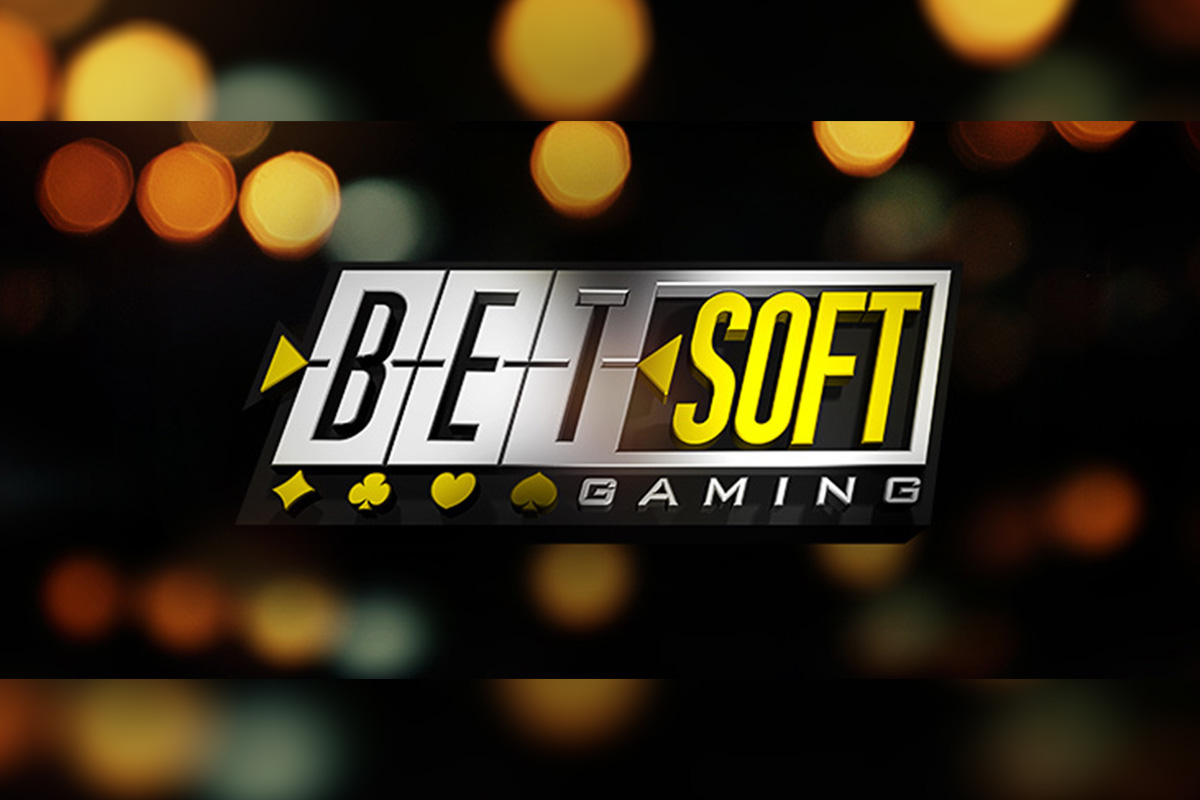 Reading Time:
< 1
minute
Betsoft's "Bigger, Better, More" Promo is live. Running 24 hours a day 10 am-10 am CEST 29th September till Thursday 9th October inclusive, players are invited to grab the chance to win a share of €70,000.00 cash.
Following on from the successful launch promotion in June this year, Betsoft is continuing its drive to ensure players and operators enjoy an elite experience. An increased prize pool as well as an extensive choice of slots will appeal to a wider range of player bases. Prize winning spins can be triggered at any point in any game without interrupting play to add further to the thrill of playing to win.
Players can choose one of 40+ slots from Betsoft's award-winning portfolio, including latest releases Gemini Joker, Wilds of Fortune and Captain's Quest, Treasure Island and old favourites Take the Bank, Lava Gold and Jungle Stripes. The increased variety across theme and volatility levels also benefits operators through encouraging new player sign up and increased return visits.
Renata Banyar, CMO of Betsoft Gaming, said: "Betsoft is renowned for the consistent quality of its player experience offer. Take the Prize promos add to this experience and reinforce our commitment to our players. We were delighted with the immensely positive feedback from our launch promotion. From the increased number of cash prizes to the wider choice in games, we have ensured that our second is truly 'Bigger, Better, More' We wish the best of luck to everyone playing."
Offering a daily prize-pool of €7000 across 100 cash prize with a total prize-pool during the promotion of €70,000 across 1000 cash prizes, players can certainly enjoy bigger, better and more with Betsoft.