Play'n GO Teach Players a Thing or Two!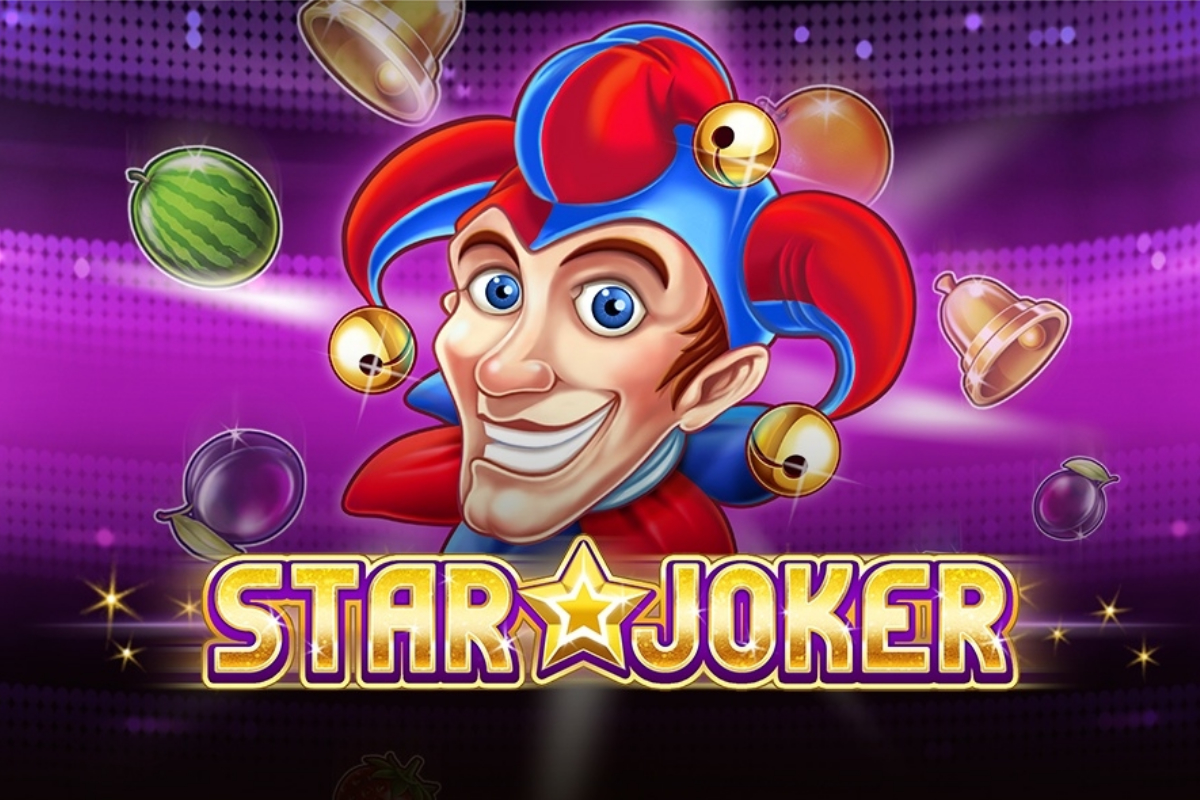 Reading Time:
2
minutes
Play'n GO announced their final game of the year today, with the release of Star Joker.
Star Joker is a 5-reel slot based on the traditional slot machine gameplay and features classic slot symbols such as Cherries, Plums and Lucky 7's. But the game also has an added dimension with an interactive tutorial that a player can activate to teach them how slot games work.
The tutorial includes guidance on aspects of the slot such as how paylines work, how a player can change a bet, what a Wild symbol does and more. The tutorial provides a perfect opportunity to introduce new players to aspects of the game they may not fully understand and will aid in making informed choices when gaming.
Star Joker combines a long-established style and look of a standard slot with an interactive element to provide the perfect introduction to gaming, whilst still providing entertainment for more experienced players.
Johan Törnqvist, CEO of the successful supplier, reflected on how the game capped off a great year for the company:
"This game is another quality addition to our portfolio, and the interactive element is a great way to teach players knowledge we may sometimes take for granted in this industry and will help players play responsibly.
2018 has been a great year for us; we have released a number of high-profile titles that have performed exceedingly well and, with it's gameplay and interactive elements, this game will be no different.
Now we look ahead to 2019 and even bigger challenges for us to conquer!"
For more information about Play'n GO, their offices, or their products and services please visit http://www.playngo.com or contact sales@playngo.com. You can follow us on twitter (@ThePlayngo); Instagram (@playngoofficial) or like us on Facebook https://www.facebook.com/theplayngo/
Founded in 2005, Play'n GO are a leading supplier for slot gaming in the casino industry. One of the first suppliers to recognise and utilise the potential of mobile slot gaming, their innovation has revolutionised the industry and led Play'n GO to the forefront of the casino supplier market. Since its inception Play'n GO have curated a portfolio of award-winning games developed and tailored for compatibility with all devices and operating systems. In addition to this they also provide back-end services and solutions to ensure operators are equipped to provide the ultimate gaming experience; this includes their casino platform and their server-based gaming solution, OMNY.
MGC publishes February GGR for Plainridge Park Casino and MGM Springfield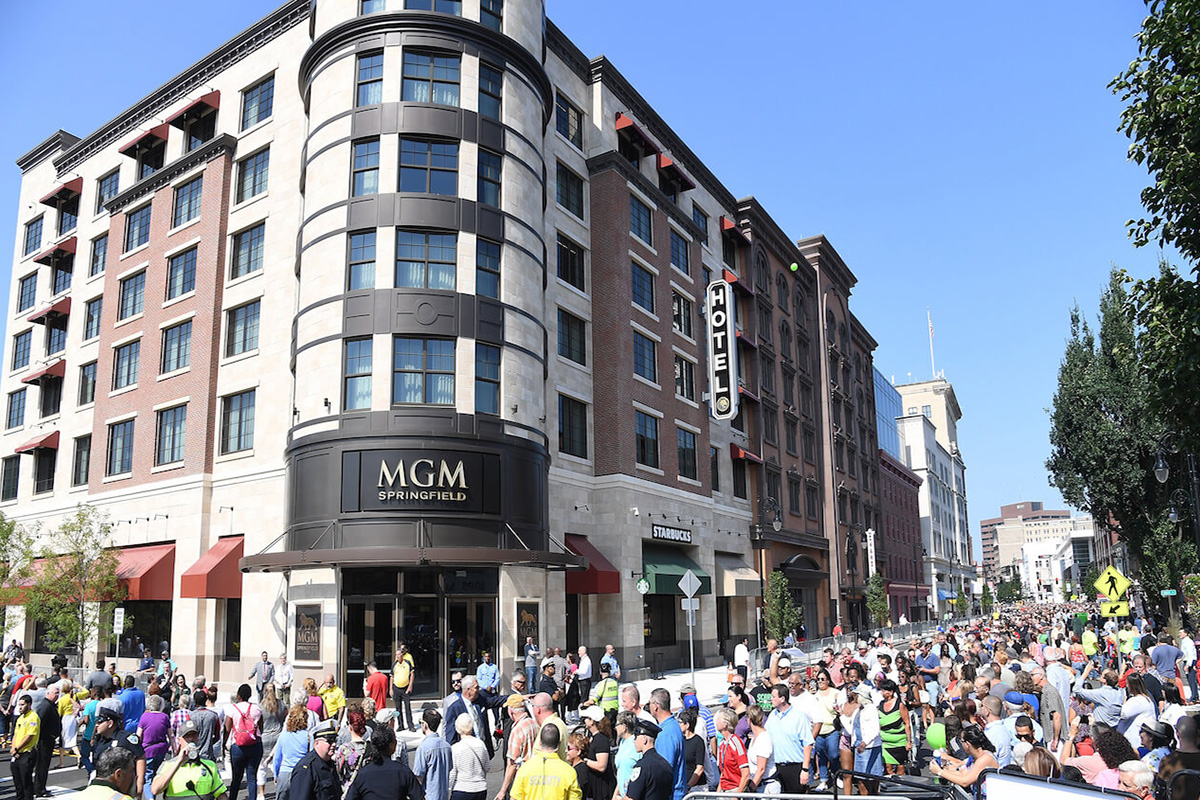 Reading Time:
1
minute
The Massachusetts Gaming Commission (MGC) has released the financial results of Plainridge Park Casino (PPC) and MGM Springfield for February 2019. The overall Gross Gaming Revenue (GGR) is $34 million.
PPC, a category 2 slots facility, is taxed on 49 per cent of GGR. From the tax, 82 per cent is paid to Local Aid and 18 per cent is allotted to the Race Horse Development Fund. MGM Springfield, a category 1 resort-casino, is taxed on 25 per cent of GGR; those monies are allocated to several specific state funds as determined by the gaming statute.
To date, the Commonwealth has collected approximately $332 million in total taxes and assessments from PPC and MGM since the respective openings of each gaming facility. View comprehensive revenue reports for each gaming licensee here.
Fantasy Contests revenue drops in Pennsylvania in February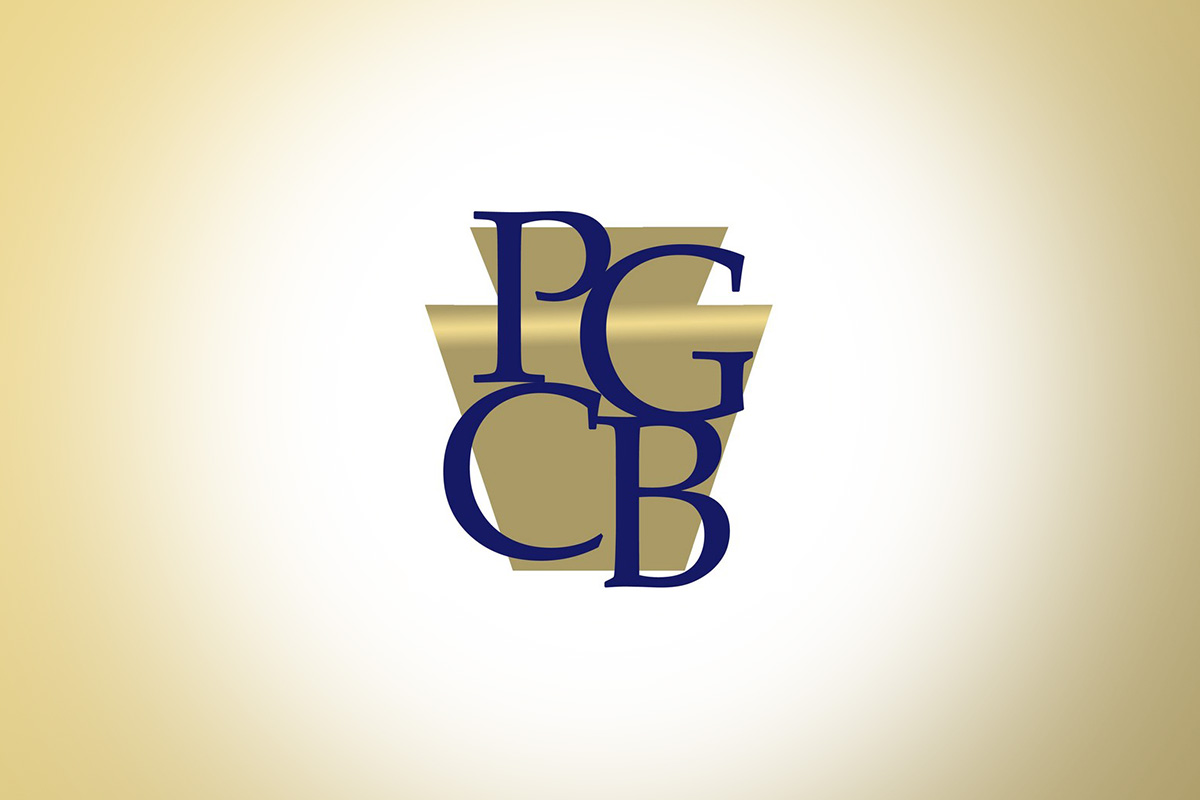 Reading Time:
2
minutes
The Pennsylvania Gaming Control Board has published its Fantasy Contests Revenue Report for February. According to the report, overall Fantasy Contests revenue in February drops to $1,629,178 from $2,116,499 in January 2019.
The report also offers category-wise figures of fees collected from the play of Pennsylvania participants, Fantasy Contests Operators' adjusted revenue, and tax revenue due to the Commonwealth. Tax revenue is derived through a 15 per cent assessment on the adjusted revenue reported by the Fantasy Contests Operators and is deposited into the Commonwealth General Fund. This resulted in tax revenue generated during February of $244,377.
Fantasy Contests revenue and tax revenue for each of the providers for February 2019 are provided in the following table:
Fantasy Contest Provider
February 2019
Fantasy Contests
Adjusted Revenue
February 2019

State Tax Due

DraftKings
$906,451.16
$135,967.67
FanDuel
$622,815.68
$93,422.35
Fantasy Football Players Championship
$47,744.12
$7,161.62
DRAFT
$23,948.17
$3,592.23
Yahoo Fantasy Sports
$9,726.97
$1,459.05
Sportshub Technologies
$6,536.89
$980.53
Fantasy Draft
$5,818.57
$872.79
Full Time Fantasy Sports
$3,985.25
$597.79
Boom Fantasy
$2,151.45
$322.72
Total
$1,629,178.26
$244,376.75
The report can be found at http://gamingcontrolboard.pa.gov.
About the Pennsylvania Gaming Control Board:
The Pennsylvania Gaming Control Board is tasked to oversee all aspects of the state's casino industry, including sports wagering offered currently at six locations. The oversight also includes other new gaming initiatives, expected to be launched in the coming months, which were created through Act 42 of 2017, an amendment to the Race Horse Development and Gaming Act.
The Commonwealth's casino industry currently consists of 10 stand-alone and racetrack casinos in operation, along with the two smaller resort casinos. These facilities collectively employ over 16,000 people and annually generate approximately $1.4 billion in tax revenue from slot machine and table games play. The largest portion of that money is used for property tax reduction to Pennsylvania homeowners.
SOURCE Pennsylvania Gaming Control Board
Epic Esports Events announces EPICENTER Major, the fifth Major of the Dota Pro Circuit 2018-2019 season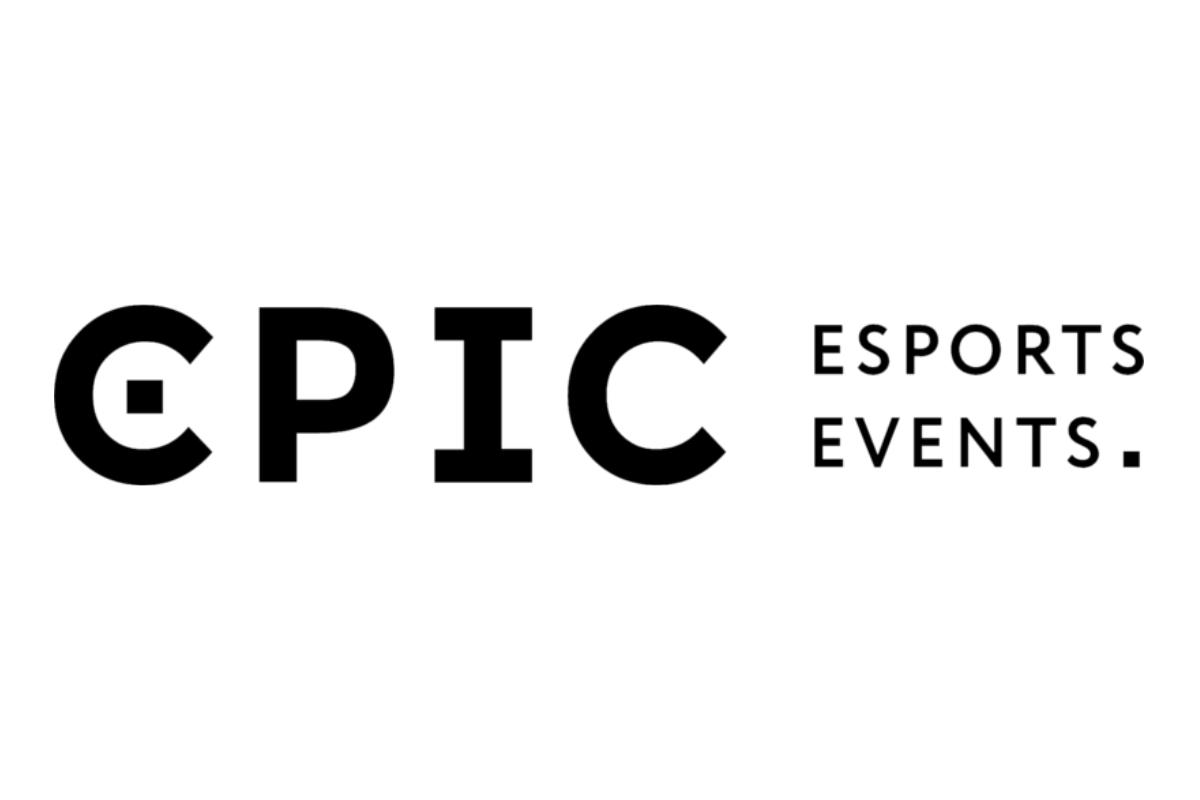 Reading Time:
2
minutes
Epic Esports Events (part of ESforce Holding) will organize the fifth Major of the Dota Pro Circuit 2018-2019 season, EPICENTER Major. The tournament's final stage will be held in Moscow on June 22-30. The winning team will claim $350 000 of the $1 000 000 total prize pool and receive 4950 DPC points on its way to the year's most anticipated esports event, The International 2019.
The group stage of EPICENTER Major will be held on June 22-23 in accordance with global guidelines for Majors. The results of the group stage will decide the upper- and lower-bracket seeds between the participant-teams, followed by Double Elimination playoff system. Playoffs start on 24 June in a studio format. The final days of the playoff stage will be held on 28-30 in the CSKA Arena formerly known as "VTB Ice Palace". For the first time in the history of EPICENTER Dota 2 series, the tournament will offer visitors a perfectly unobstructed viewing angle from any side of the arena thanks to the 360°-view stage design.
16 teams from all around the world will participate in EPICENTER Major. 15 of them will compete for their spots in the open and closed qualifiers in Europe (3 slots), CIS (3), China (3), Southeast Asia (2), North America (2), and South America (2) regions. The winner of the previous Minor will be the final participant of EPICENTER Major.
Dates and formats of the EPICENTER Major open qualifiers will be announced on April 2 immediately after the conclusion of the qualifiers for the fourth Major in DPC 2018-2019 season. The closed qualifiers will take place on May 15-19.
Tickets and passes for the tournament's final stage, which will take place on June 28-30 in Moscow, are already available for purchase on epicenter.gg website, starting from 490 rubles for single-day tickets. Holders of three-day passes traditionally receive bonuses and gifts depending on the passes' tier, including: early access to the stadium, guaranteed access to autograph sessions, and more. Detailed information regarding the contents of gift sets will be available later.
Epic Esports Event specializes in hosting international competitions and is the organizer of EPICENTER tournament series in Dota 2 and CS:GO in Moscow and Saint Petersburg since 2016. The first tournament of the series in Dota 2 was recognized as the best European event in Live Entertainment nomination according to a prestigious European award EUBEA 2016. The first Major Dota tournament in the history of the Russian esports, EPICENTER XL, took place in 2018 in Moscow and became the second most viewed tournament in Dota 2 in 2018 and the most viewed tournament in Dota 2 held by a third-party organization.
Tournament teaser available via this link:https://www.youtube.com/watch?v=udwihXCK2vg
*supported by Valve, Dota 2 publisher.
**supported by Valve. Minors' prize pools and DPC points pools are smaller compared to these of Majors'. The winner of a Minor-class tournament receives a direct invitation to an upcoming Major-class tournament.
ESforce Holding is one of the world's largest esports organizations and the leader of electronic sports in Russia. The holding company integrates all key areas of the esports business, from organizing international tournaments and professional content creation to publishing and advertising activities as well as online retail sales of esports-themed merchandise. ESforce owns over 220 popular online resources with a combined audience of 12 million followers and 114 million annual unique visitors, which provide a 90-percent reach to esports broadcast viewers in Russia and the CIS as well as access to a significant share of relevant international audiences. In 2018, the holding became part of the largest technology company in Russia, Mail.Ru Group.