Junglee Rummy Joins Forces With Prashanth-starrer 'Johnny' and Malhar's 'Midnights With Menka'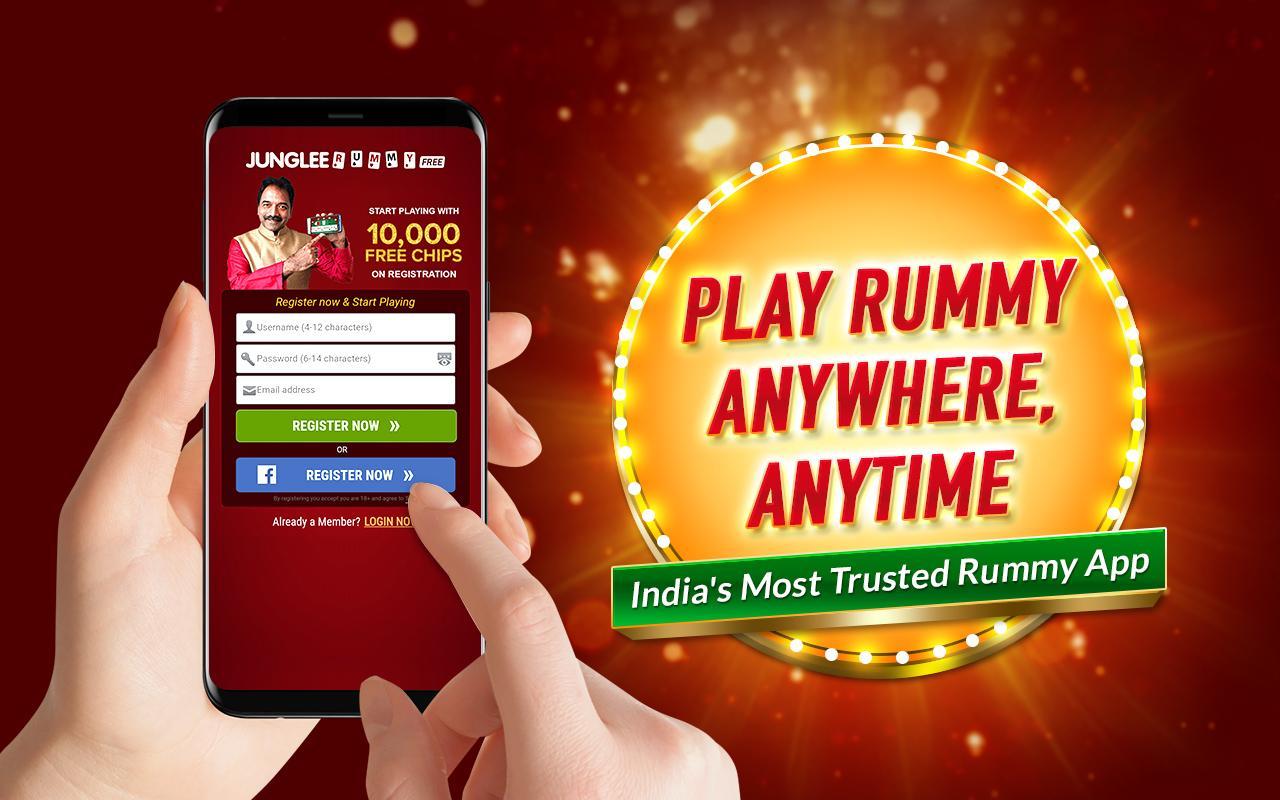 Reading Time:
3
minutes
Junglee Rummy, India's most trusted rummy site, has forayed into regional-movie tie-ups to further strengthen its brand awareness. India's most popular online rummy platform kicked off its movie association spell in 2018 with the rising Gujarati superstar Malhar Thakar's Midnights With Menka.
Midnights With Menka is a 2018 Gujarati comedy drama produced by Rashmin Majithia and written and directed by Viral Shah. It is a fictitious biopic of Gujarati movie superstar Malhar Thakar, who finds a hack to earn stardom quickly but has to face the consequences.
As a brand partner, Junglee Rummy promoted the movie to its broad Gujarati fan base through its website, SMSes, mobile ads, emails and social media channels. The leading gaming company's social media campaign to promote the movie was well-received by the fans. It saw the engagement of over 1 lac fans across Facebook, Instagram and Twitter.
Junglee Rummy's Midnights With Menka promotion concluded with 5 Junglee Rummy players going to the premiere of the movie in Mumbai, where they watched the movie with its entire star cast. The players got a chance to meet the superstar Malhar Thakar and express their love and fandom to their favorite star.
Another big regional movie that Junglee Rummy promoted in the month of December 2018 was Tamil actor Prashanth-starrer flick Johnny. Johnny is a Tamil action thriller directed by Vetriselvan and produced by Thiagarajan. The film stars Prashanth and Sanchita Shetty in lead roles, with Prabhu, Anandaraj, Ashutosh Rana, Sayaji Shinde and others in supporting roles. The movie is a remake of Johnny Gaddar (2007).
Touted as Prashant's comeback movie, Johnny received a very good response from the audience. It was a big surprise for the Tamil chocolate boy's fans, as the movie kept them on the edge of their seats.
Junglee Rummy, which boasts all Indian Rummy variants, entered into a partnership with the makers of Johnny  in December 2018. As a promotion partner, the company promoted the movie on all platforms via email, texts, social media channels, etc. Junglee Rummy also posted a blog about actor Prashant's journey from being a chocolate boy in Jeans to a seasoned actor and then a great philanthropist.
"Junglee Rummy is eyeing regional entertainment space to consolidate its brand presence in the southern and western parts of the country as well as reach out to a completely new set of audience," said Ankush Gera, Founder & CEO, Junglee Games. "We believe gaming and entertainment go hand-in-hand, and with the proliferation of the internet, the marriage of the two is only getting stronger. It's a win-win for all, and we're eyeing more such tie-ups in the coming days," Ankush added.
Junglee Rummy, well-known for its online multiplayer card games, came into being about six years ago, and it has already on-boarded several stars. The audience saw Prakash Raj and Rana Daggubati featuring in Junglee Rummy TV ads back in 2016 and Saurabh Shukla and Rajpal Yadav in 2017.
Online Rummy has become the rage in India in the recent years, with millions of players joining rummy sites every year. Junglee Rummy boasts of more than 5 million rummy players from across India, and the number is growing rapidly day-by-day.
Junglee Rummy is one of a kind rummy gaming platform providing players with a thrilling experience of playing rummy online with thousands of players from all over the country. Junglee Rummy's enhanced, multiplayer gaming environment brings the best of both worlds by offering full proof account security and absolutely fair games designed to give players the feel of playing rummy in a royal casino in the real world.
Moreover, Junglee Rummy offers a 100% welcome bonus to its new users, which means new users get the double of their deposit amounts. Junglee Rummy also gives many attractive offers to its players every month to help them win big and make more money.
About Junglee Rummy:
JungleeRummy.com provides a world-class gaming experience of playing thrilling online rummy games. The gaming platform enables you to play rummy online with real players in the most enhanced multiplayer gaming environment. With its fully secured platform equipped with innovative, ultra-modern gaming features, Junglee Rummy ensures that every player has a thrilling gaming experience playing its seamless rummy games 24X7.
Junglee Rummy has also launched its Rummy App for Android Users to allow users to enjoy awesome rummy games anytime, anywhere.
People's Bank of China to Launch "Digital Currency Electronic Payment" to Combat Illegal Online Gambling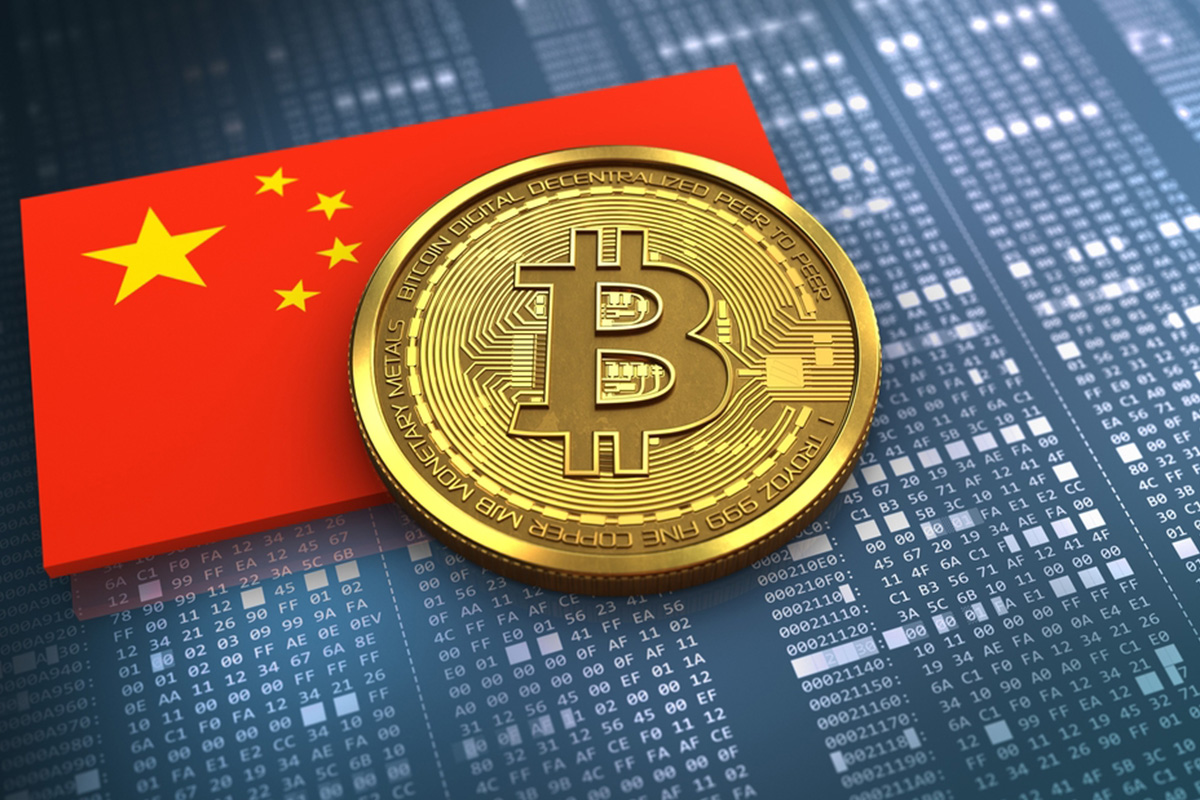 Reading Time:
< 1
minute
The People's Bank of China is going to launch the world's first state-backed cryptocurrency "Digital Currency Electronic Payment" (DCEP). One of the main aims of DCEP is to combat illegal online gambling.
DCEP will apparently include functions that will allow government authorities to track suspect payments and thus stamp out money laundering, tax evasion, terrorist financing, and online gambling.
Mu Changchun, the head of the digital currency research institute of People's Bank of China, said that the new cryptocurrency will still allow its users' "controllable anonymity."
"We know the demand from the general public is to keep anonymity by using paper money and coins… We will give those people who demand it anonymity in their transactions. But at the same time we will keep the balance between the 'controllable anonymity' and anti-money laundering, CTF, and also tax issues, online gambling and any electronic criminal activities," Mu Changchun said.
Osaka to Start Recruitment Process for IR Operator in December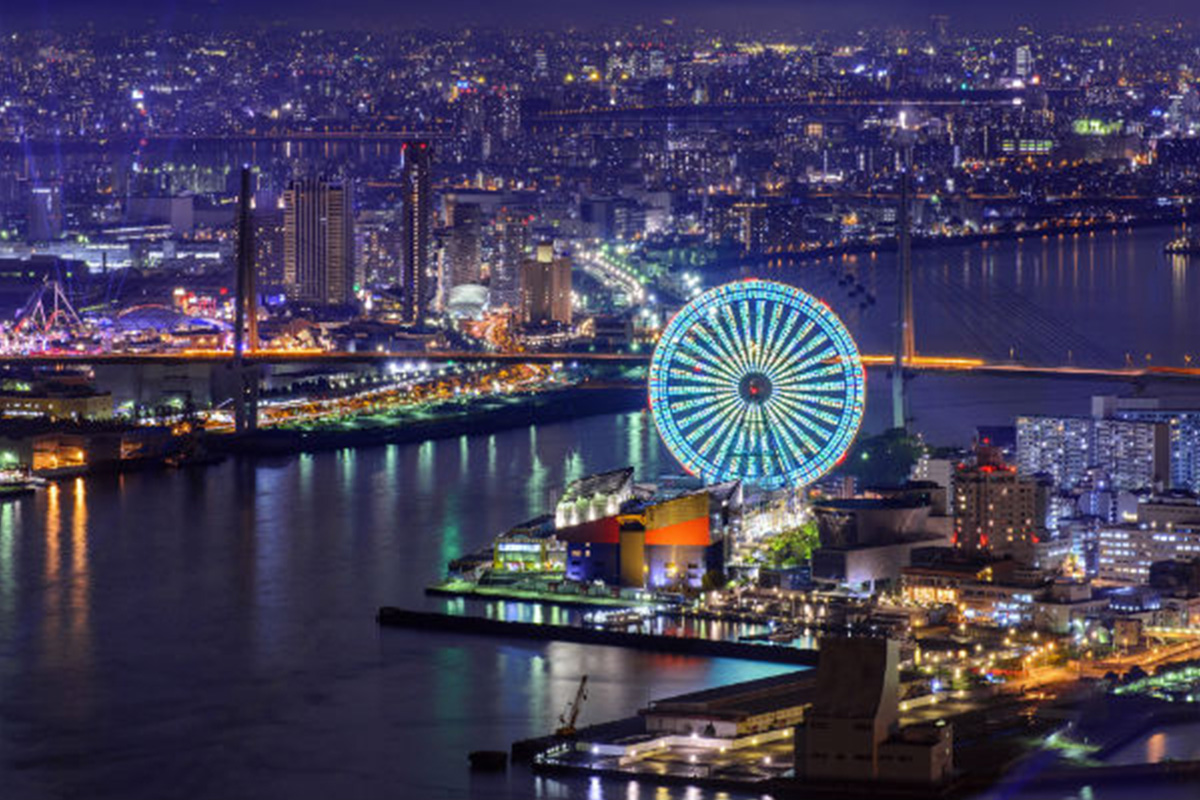 Reading Time:
< 1
minute
Hirofumi Yoshimura, the Governor of Osaka Prefecture, has announced that Osaka prefecture and city will start its formal recruitment process for an IR operator in December.
The IR implementation policy for Osaka will be announced this month. In its Request for concept process held earlier this year, MGM Resorts International with Orix Group, Genting Singapore and Galaxy Entertainment Group all submitted their company information and are believed to be the three contenders to operate an Osaka IR.
Although there were originally seven international casino operators interested in the Japanese city, four of those have now withdrawn with Las Vegas Sands, Melco Resorts & Entertainment and Wynn Resorts set to focus on other locations and Caesars Entertainment withdrawing from Japan altogether.
AGTech Holdings Announces Third Quarterly Results for the Nine Months Ended September 30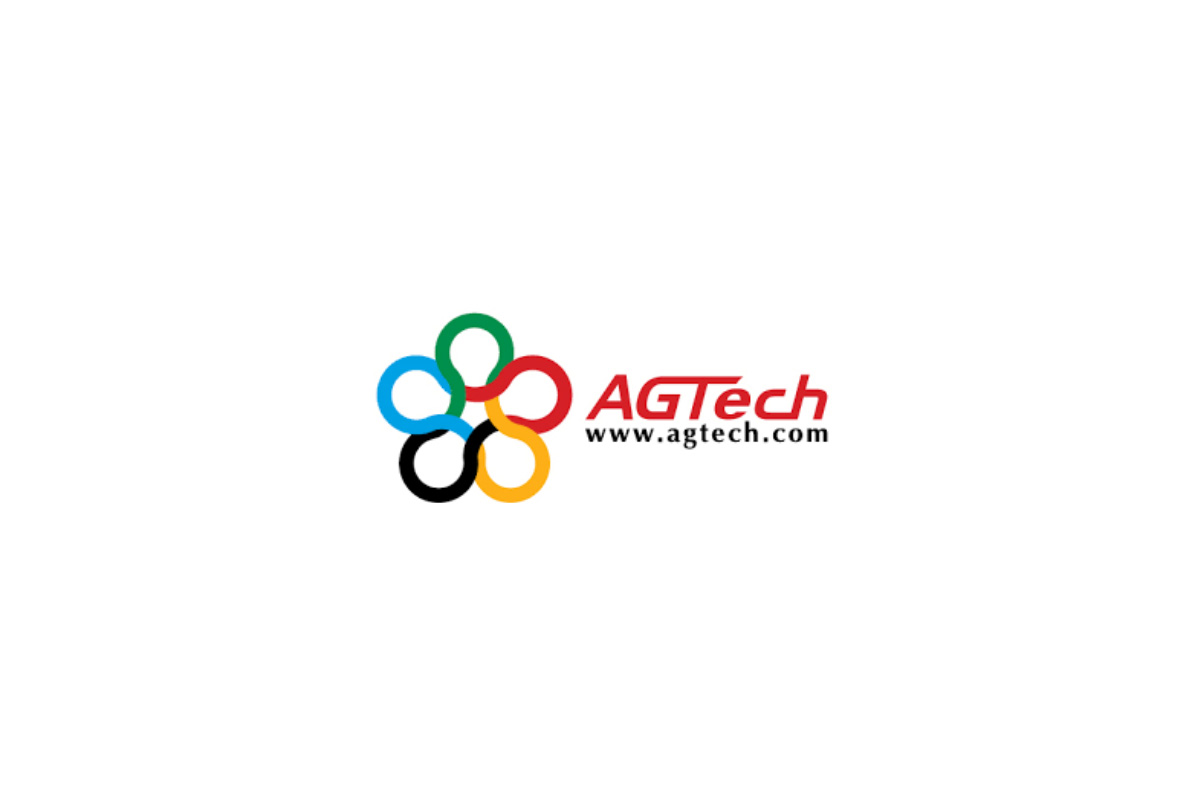 Reading Time:
2
minutes
AGTech Holdings has announced the third quarterly results for the nine months ended September 30, 2019.
Revenue of the Group for the nine-month period amounted to approximately HK$118.1 million representing a decrease of approximately 8.9% over the corresponding period in 2018. Revenue contributions were mainly derived from lottery hardware, lottery games and systems, provision of lottery distribution and ancillary services, games and entertainment business in the PRC.
The decrease in revenue for the nine-month period was primarily caused by the decrease in sales of lottery hardware of approximately HK$14.5 million. The decreases in revenue were partially offset by an increase of approximately HK$6.1 million in revenue from the lottery games and systems.
John Sun, Chairman and CEO of AGTech said: "We are pleased to announce that the Group continued to capitalize on many core business opportunities in the lottery and games & entertainment sectors, providing innovative and high-quality products and services to the industry, and continue to establish the foundation for future growth opportunities."
"During the Nine-Month Period, the Group won eleven lottery hardware tenders to supply lottery terminals to the SLACs in Tianjin, Hainan, Guangxi, Guizhou, Anhui, Beijing, Guandong, Jiangsu, Heilongjiang, Zhejiang of the PRC. This demonstrates the Group's continued industry leading position and commitment in China's lottery hardware market."
"The Group will continue to leverage and explore on collaboration with Alibaba Group's retail ecosystem to enhance on lottery distribution models where appropriate. Current retail networks include Lingshoutong, Alibaba's mom-and-pop convenience stores, rural Taobao, the physical network of rural locations in China, and Cainiao Post, community-based pick-up drop-off physical stations. We believe that the integration of lottery services and products through Alibaba's physical new retail distribution channel and networks under new retail strategy will continue to create opportunities in the future."
"Paytm First Games (formerly known as 'Gamepind'), a mobile games and entertainment platform of the joint venture of the Group with One97 Communications Limited in India, launched a dedicated cricket channel in March and fantasy cricket in May. The Group expects that Paytm First Games will continue to build its user base, paving the way to monetize this unique platform, thus capitalizing on the significant potential of the fast growing mobile entertainment market in India."
"With regards to our investment relating to the formation of Ant Bank (Macao) Limited (formerly known as 'Xinghui Bank Limited'), the Group's increase in share capital contribution to the JV Company demonstrates our commitment to grow the business and pursue further development opportunities in Macau and overseas."