PlayChip Listing Goes Live Around the World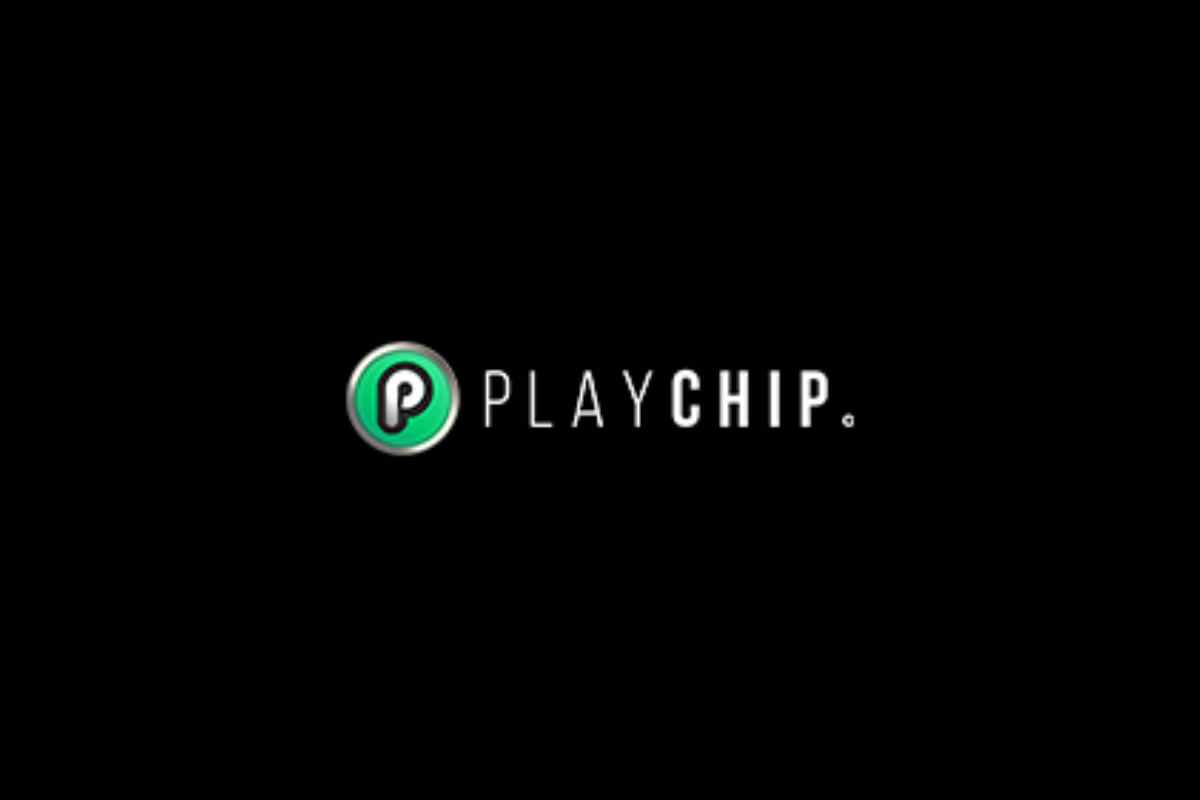 Reading Time:
2
minutes
The Universal Gaming Token will list on cryptocurrency exchanges Independent Reserve, HitBTC and LATOKEN.
The PlayChip Foundation has announced the official listing of its PlayChip token.
The ERC20 token, PlayChip, will go live and commence trading on Australia's first regulated cryptocurrency exchange Independent Reserve, as well as top ten exchanges HitBTC, and LATOKEN on Wednesday January 30th.
The PlayChip was one of the rare success stories in 2018 token sales, attracting participants in more than fifty countries and recognition at major international blockchain events.
The listing follows the first integration of the PlayChip into the gaming platform of operational partner PlayUp.
PlayUp operates several gaming products including one of the world's premier fantasy sports platforms. In Q1 of 2019, PlayUp plans to activate and award over US$1 million in prizes across major sporting events such as the Super Bowl, Big Bash and Six Nations Rugby Tournament.
"This has been a fantastic week for the PlayChip," said PlayChip Foundation Director Daniel Simic.
"The sports betting and gaming market is primed for blockchain integration. This industry was integral in driving mass adoption of the internet in the late 90's, and with the crypto revolution upon us, punters and gamers will once again be the first to experience this next-generation technology, with the PlayChip at the forefront of this revolution."
"We have achieved what a fraction of blockchain-based projects ever accomplish. The PlayChip has been well adopted and demonstrated mainstream appeal with a level of utility most tokens won't see for years, if at all."
"While we are very proud of what we've achieved so far, this is only the beginning. Big things are in store for the PlayChip".
PlayChips can be purchased within Australia from Independent Reserve, and internationally on HitBTC and LATOKEN from Wednesday January 30th.
About PlayChip
PlayChip is the Universal Gaming Token for sports betting, gaming, fantasy sports, and eSports, at the centre of an incentivised, blockchain-enabled sports community and gaming ecosystem. The PlayChip Ecosystem consists of seven partner platforms with more than a million users across over 70 countries. The PlayChip ecosystem is designed to be secure, scalable, simple to use, and fun, as well as include features to incorporate provable fairness into PlayChip transactions and the partnered gaming platforms, making it the gaming token of choice around the globe.
For more information, please visit: https://www.playchip.global/ or read the PlayChip Whitepaper: https://www.playchip.global/wp-content/uploads/2018/08/PlayChip-Technical-Whitepaper.pdf
About PlayUp:
PlayUp Limited is a Universal Gaming Platform offering Daily Fantasy Sports, sports and race betting, fantasy stables, eSports, and casino table games. PlayUp makes up the team behind the PlayChip and operates PlayUp.com, ClassicBet, Draftstars, Betting.Club, TopBetta, & MadBookie. PlayUp Limited will deliver the world's first fully-integrated, blockchain enabled global fantasy sports, online sports betting and gaming ecosystem.
SOURCE PlayUp
Arbitrum and Optimism Networks are on BetFury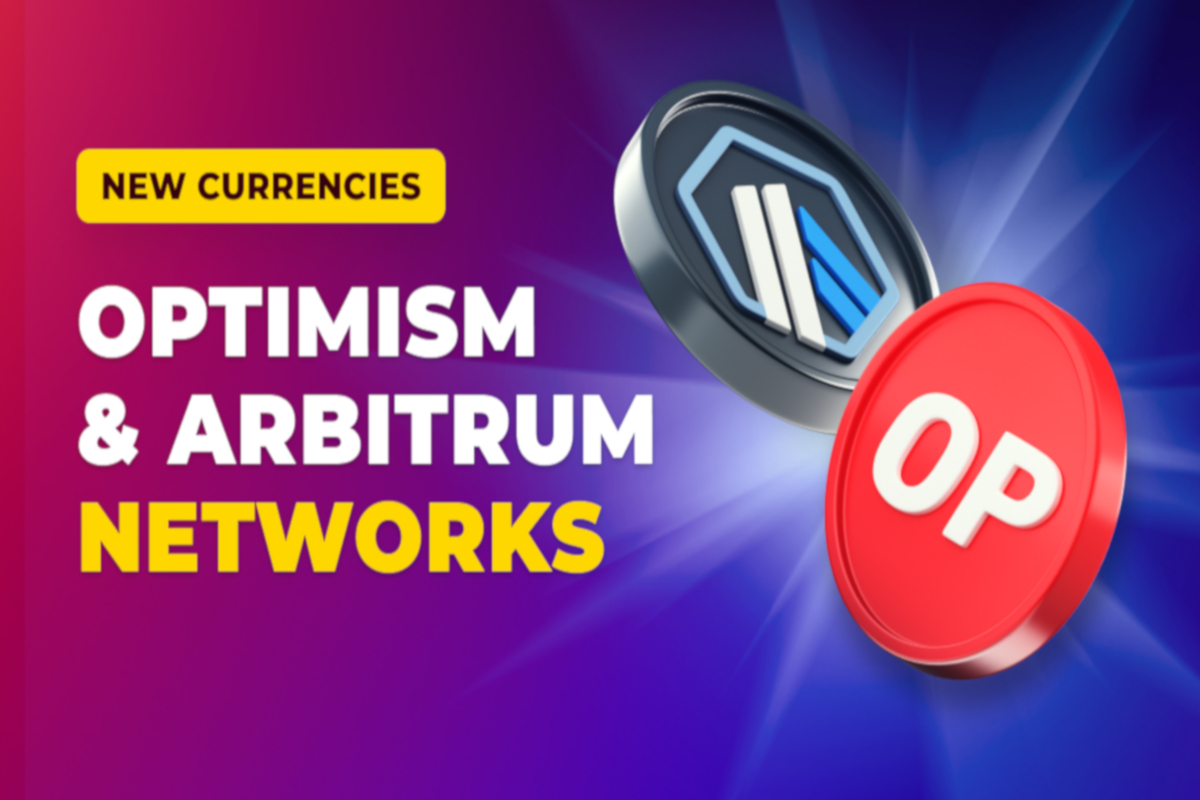 Reading Time:
2
minutes
The world of cryptocurrencies is evolving, creating more efficient and practical technologies. Top crypto platforms focus not only on multi-currency but also on adding various networks. In this context, the BetFury platform launches Arbitrum and Optimism, two popular networks with their native ARB and OP tokens. Why is this a great opportunity for Ether holders and fans of cheap transactions?
New Networks – Great Profit
The introduction of Arbitrum and Optimism to the BetFury platform is, first of all, adding variability in the use of networks and their native tokens. For example, each Arbitrum user can transfer a supported currency (ETH, USDT, USDC, DAI, or ARB) to their account balance to play and earn more. It is a kind of another iGaming utility for all supported tokens. In turn, experienced BetFury players can use the networks to transfer assets easily and cheaply.
Over three years ago, BetFury created a native BFG token with many utilities. The most profitable of them is BetFury Staking, with up to 50% APY and the possibility of daily withdrawals. Anyone with at least 100 BFG can withdraw daily Staking payouts in five popular cryptocurrencies: BTC, ETH, USDT, BNB, and TRX. In conjunction with the new Arbitrum and Optimism networks, we receive excellent passive income with the possibility of cheap and fast transfers for most of the above currencies. Therefore, BetFury's collaboration with Arbitrum and Optimism creates a symbiosis in the entire crypto ecosystem.
Why are Arbitrum and Optimism Top Networks?
For those unfamiliar with the networks, they are an Ethereum Layer 2 solution and work with Optimistic Rollups. They reduce the load on the main network and help its scalability. Compared to the Ethereum network, they are more practical and very cheap. To withdraw currency from BetFury through the Arbitrum network, you should pay 1 ARB (about $0.76) and through the Optimism network – 0.6 OP (about $0.77).
If we compare Arbitrum and Optimism, the latter is almost twice as inferior in Total Value Locked (TVL). Arbitrum also has a larger number of protocols. Optimism uses single-stage proofs of fraud, while Artibrum uses multi-stage off-chain proofs. Arbitrum protection is more effective, but the sequencer is responsible for the proof, and Optimism offers this function to anyone. Therefore, you should rely on your preferences when choosing one of them.
New ARB and OP Tokens on BetFury
Over three years, the ecosystem collaborated with many well-known crypto platforms. Users can place bets in games using over 50 cryptocurrencies: BTC, ETH, BNB, AVAX, DOGE, SHIB, etc. Partnership with Arbitrum and Optimism allows earning ARB and OP by playing games. It is an excellent opportunity for investors and ARB and OP holders to try a new type of income and discover the world of iGaming. In addition to cheap transactions, BetFury provides excellent conditions for deposits and withdrawals. For ARB: min deposit – 0.7 ARB, min withdrawal – 0.7 ARB, for OP: min deposit – 0.5 OP, min withdrawal – 0.5 OP.
How Blockchain Re-Invented Online Poker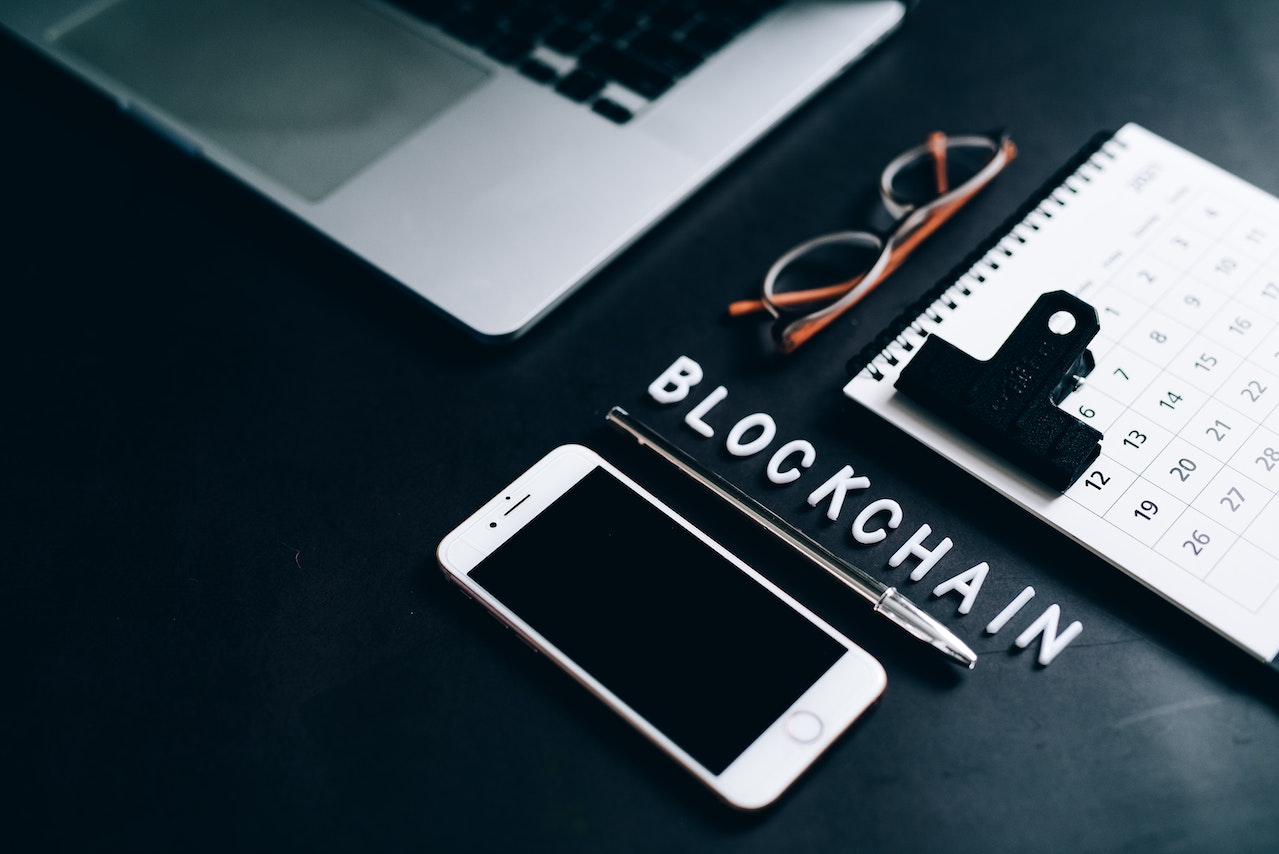 Reading Time:
2
minutes
Technological developments within the past few years have resulted in several shifts within the online poker world. One of the most innovative technologies to come about is blockchain. Online poker has transformed due to blockchain, the underlying component of cryptocurrency methods like Litecoin, Ethereum, and Bitcoin.
When you think about cryptocurrency's possibilities in the business world, particularly online poker, it stands out as a revolutionary product. Blockchain technology has improved the online poker market for players and operators.
Elements of Innovation
When it comes to blockchain, how has it changed the world of online poker? First of all, there is more transparency. The sector had a low accountability rate, which has changed with blockchain technology's introduction. Players have always been skeptical of online poker site fairness, including rigged games or altered outcomes of hands.
With blockchain technology, the problems are eliminated as there is a public ledger that players can check for accuracy. Contracts and computer-coded agreements have specific terms that online poker companies must follow to offer blockchain options.
The blockchain will track all transactions of a player and provide an unshakeable record that can be checked at any time. This helps to generate more fair play among operators, particularly those who may try to be bad actors.
It is also important to point out that blockchain knocks out the middleman with transactions. The payment option does not require a processor, so there are no transaction fees or delays. Blockchain technology offers a player-to-player network with no need for an intermediary.
Players from different countries can play the same poker games with cryptocurrency without the need for currency conversion. This is a great selling point and has changed the online poker industry for international players.
Security and Privacy are Key
Online poker players often worry about the security of their accounts, be it personal or financial information. With blockchain, players do not have to worry at all about security or privacy. Blockchain technology utilizes distributed networks and cryptographic techniques to boost the safety of gaming. Digital wallets are used to ensure that players' funds are always safe.
Blockchain uses a decentralized design, so players do not have to worry about a point of failure. Hacking is difficult and avoidable, unlike with credit card payments. Players can also choose to use a pseudonym or stay anonymous while playing with cryptocurrency. The anonymity is a driving point for many players that want to enjoy poker.
Along with security, blockchain also ensures that players from around the world can access online poker gaming. Some sites have an issue offering services in certain areas due to regulatory concerns. There is no restriction with blockchain because the services operate with a decentralized network.
Overall, players appreciate the transparency, protection, and quality online poker experience associated with the widespread usage of blockchain technology. The option continues to change the way online poker operators offer services and how players enjoy ring games and tournaments. This technology easily opens up new opportunities for players to participate via iGaming operators.
83% Crypto Growth: SOFTSWISS Reveals iGaming Insights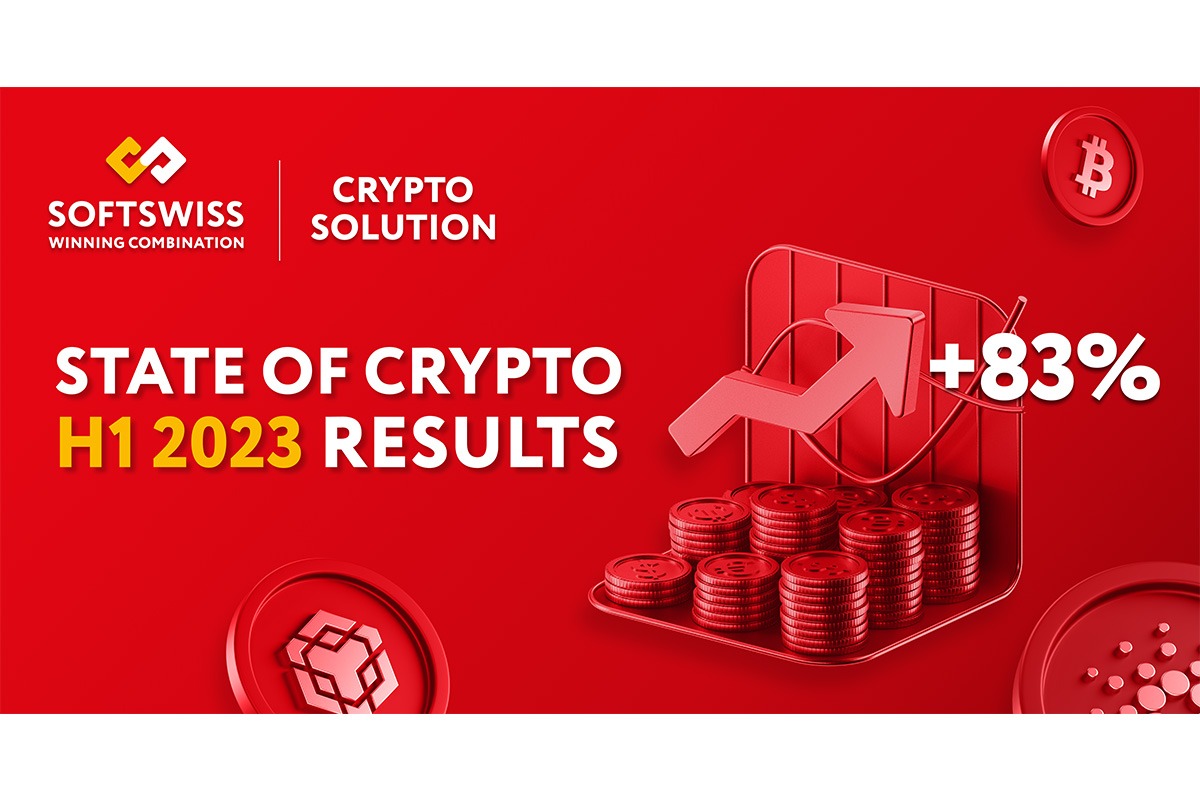 Reading Time:
3
minutes
SOFTSWISS, an innovative tech provider offering iGaming solutions, presents its latest crypto gaming trends report, derived from the data collected across five hundred brands powered by the сompany.
The presented analysis considers in-game currency conversion capabilities. In 2022, the SOFTSWISS Online Casino Platform introduced a crypto-centric feature, heralding a new paradigm where players possessing crypto holdings could seamlessly partake in games originally designed for fiat currency transactions.
H1 2023: THE BIG PICTURE
During the first half of the year, the iGaming market exhibited a consistent pattern of growth. In absolute terms, the total wagered amount demonstrated a 37% increase compared to the first half of the previous year, while the number of bets underscored even more remarkable growth of 49%.
STATE OF CRYPTO
When comparing digital coin bets between H1 2023 and H1 2022, the analysis shows stable 16.5% growth in monetary terms. Notably, the number of crypto bets has soared by 83.6% since the second half of 2022. At the same time, they remained consistent at 29.5% of the total wagered amount in the last six months, which indicates a continued player interest in this option regardless of fluctuations in cryptocurrency rates.
AVERAGE BET
Intriguing trends emerge as part of the average bet analysis spanning 2022 to 2023. While the average total and fiat bets show minor fluctuations within the 4-9 p.p. range, the average crypto bet follows a different trajectory. It initially drops from 2.84 euro in the first half of 2022 to 1.69 euro in its second half, but then rebounds to 1.80 euro in the first half of 2023. Notably, the average crypto bet demonstrates a rapid decline during the first six months of the year despite the concurrent rise in the number of crypto bets. 
Andrey Starovoitov, Co-CEO at SOFTSWISS comments: "The crypto market is rather sensitive to changes in the global environment. The SOFTSWISS analysts conducted a correlation analysis between key player activity indicators and the Fear and Greed Index. The analysis revealed that even during the period of relative apprehension in the cryptocurrency market, business indicators remain precisely high."
PREVALENT CRYPTOCURRENCIES IN IGAMING
The Top 5 most used digital coins according to the SOFTSWISS Online Casino Platform remained unchanged in 2022-2023. 
As of the first half of the current year, the cryptocurrency distribution structure is as follows:
Bitcoin – 76.2%

Ethereum – 9.0%

Litecoin – 5.5% 

Tether – 4.7%

Dogecoin – 2.6%
Bitcoin has seen the most growth, with its share increasing by 7.9 p.p. compared to the first half of the previous year. On the other hand, Ethereum and Litecoin have lost 5.5 and 2.5 p.p. respectively.