REVEALED: Top eSports players set to earn $3.2 million in 2019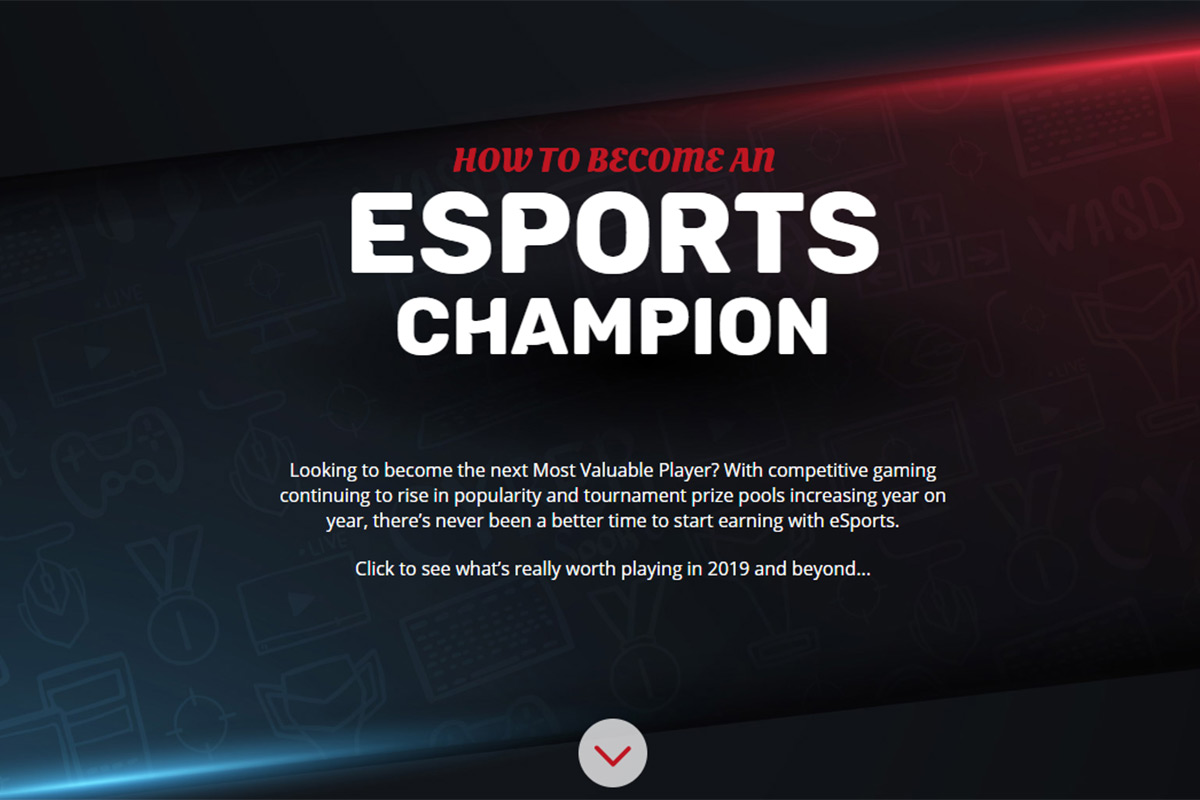 Reading Time:
3
minutes
Are you looking to be the next Most Valuable Player? A new tool could be what you need to become the next eSports title-holder.
How To Become An eSports Champion uses detailed market data from the last 20 years to predict the average winnings for the next five years, including the exact amount players, teams and countries are likely to win, as well as how much games, genres and events will pay out.
Via a bespoke algorithm that monitors trends, the tool feeds historical data on earnings and tournament payouts through a recurrent neural network to unveil what's really worth playing in 2019 and beyond.
Player earnings: Projected earnings from 2018 to 2019
| | | | |
| --- | --- | --- | --- |
| Player | Highest earnings 2018 ($) | Predicted highest earnings 2019 ($) | Percentage change |
| 1st | 2,290,632 | 3,293,996 | 43.8% |
| 2nd | 2,282,717 | 3,273,849 | 43.4% |
| 3rd | 2,280,217 | 3,178,682 | 39.4% |
| 4th | 2,249,842 | 3,106,845 | 38.1% |
| 5th | 2,249,136 | 2,996,415 | 33.2% |
2018 proved to be a successful year for the top five highest-earning eSports players, who took home an average of $2,270,509 in tournament winnings.
Dota2 Player Jesse Vainikka, known as JerAx, was the highest earner in 2018, pocketing $2,290,632.
2019 appears to be a particularly profitable year, with the top-earner predicted to pocket $3,292,966 in winnings.
In fact, the average winnings of the top five players are set to rise 39.6% from $2,270,509 in 2018 to $3,169,957 in 2019.
Team earnings: Projected earnings from 2018 to 2019
| | | | |
| --- | --- | --- | --- |
| Team | Highest earnings 2018 ($) | Predicted highest earnings 2019 ($) | Percentage change |
| 1st | 11,465,456 | 17,930,804 | 56.4% |
| 2nd | 6,959,312 | 7,542,920 | 8.4% |
| 3rd | 5,362,637 | 7,091,574 | 32.2% |
| 4th | 4,183,271 | 6,854,611 | 63.9% |
| 5th | 3,957,915 | 6,449,381 | 62.9% |
2018 saw the top five highest-earning teams earn an average of $6,385,718 from tournaments. Team OG proved to be the most successful team, netting a staggering $11,465,456.
Meanwhile, 2019 looks to build upon this staggering sum even more, with the top team tipped to take home a hefty $17,930,804.
Teams will be preparing for upcoming clashes in 2019, particularly with team earnings set to increase by 43.7% to $9,173,858 in 2019.
Country earnings: Projected earnings from 2018 to 2019
| | | | |
| --- | --- | --- | --- |
| Country | Highest earnings 2018 ($) | Predicted highest earnings 2019 ($) | Percentage change |
| 1st | 28,202,681 | 45,750,768 | 62.2% |
| 2nd | 16,196,204 | 34,369,132 | 112.2% |
| 3rd | 13,662,922 | 27,563,430 | 101.7% |
| 4th | 10,455,654 | 11,989,372 | 14.7% |
| 5th | 7,315,113 | 9,715,199 | 32.8% |
In 2018, the United States earned the most from eSports, winning $28,202,681. However, in 2019 it's China that's predicted to make the most money – $45,750,768 to be precise.
2018 saw the most talented countries take home an average of $15,166,515. In 2019, a predicted increase of 70.6% suggests that the top-earning countries will earn an estimated $25,877,580.
Highest paying games: Projected winnings from 2018 to 2019
| | | | |
| --- | --- | --- | --- |
| Game | Highest earnings 2018 ($) | Predicted highest earnings 2019 ($) | Percentage change |
| 1st | 41,395,452 | 42,932,232 | 3.7% |
| 2nd | 22,620,367 | 14,889,274 | -34.2% |
| 3rd | 20,074,787 | 12,458,714 | -37.9% |
| 4th | 14,448,877 | 4,507,453 | -68.8% |
| 5th | 7,054,681 | 4,068,943 | -42.3% |
Dota 2 has further cemented its popularity as the highest-paying game in 2018. In the last year, Dota 2 awarded $41,395,452 in prize winnings. Predictions forecast Dota 2 as the highest-paying game for the next five years!
Through 2018, the five leading game titles paid an average of $21,118,833 to winners. However, an average predicted percentage change of -25.3% suggests that this figure will fall to $15,771,323 in 2019 among the games placed 2nd to 5th as Dota 2 continues to dominate.
Highest paying genres from 2018 to 2019
| | | | |
| --- | --- | --- | --- |
| Genre | Highest earnings 2018 ($) | Predicted highest earnings 2019 ($) | Percentage change |
| 1st | 70,936,085 | 83,768,792 | 18.1% |
| 2nd | 61,209,681 | 30,749,112 | -49.8% |
| 3rd | 6,190,134 | 6,072,446 | -2.0% |
| 4th | 5,376,839 | 5,027,990 | -6.5% |
| 5th | 4,977,551 | 1,813,499 | -63.7% |
2018 has revealed the multiplayer online battle arena (MOBA) as the highest-paying genre, as $70,936,085 was paid out to top teams.
2019 will be a less profitable year for eSports champions specialising in MOBAs, first-person shooters, sports, card games and strategy games. The average payouts are set to change by -25.3% from $29,738,058 in 2018 to 25,486,368 in 2019.
Highest paying events from 2018 to 2019
| | | | |
| --- | --- | --- | --- |
| Event | Highest earnings 2018 ($) | Predicted highest earnings 2019 ($) | Percentage change |
| 1st | 25,532,177 | 46,779,332 | 83.2% |
| 2nd | 9,985,500 | 11,265,746 | 12.8% |
| 3rd | 8,038,350 | 7,178,802 | -10.7% |
| 4th | 6,450,000 | 6,830,911 | 5.9% |
| 5th | 3,921,000 | 6,749,588 | 72.1% |
The International 2018 was the highest-paying tournament last year, with winners receiving $25,532,177. In 2019, the same tournament is forecasted to pay out a whopping $46,779,332 – an increase of 83.2%.
In 2019, tournaments will pay 46.1% more than the previous year, with payouts set to rise from $10,785,405 to $15,760,876.
To find out what's really worth playing in 2019, visit: https://www.esports-champions.com/
Historical data sourced from Esports Earnings.
All data correct as of 21 January 2019.
All percentages have been rounded to one decimal place.
The creators of this piece take no responsibility for any money won or lost by betting, investing or partaking in eSports – this is simply a data-intensive guide.
Source: blueclaw.co.uk
Betting firms have responsibility to tackle esports corruption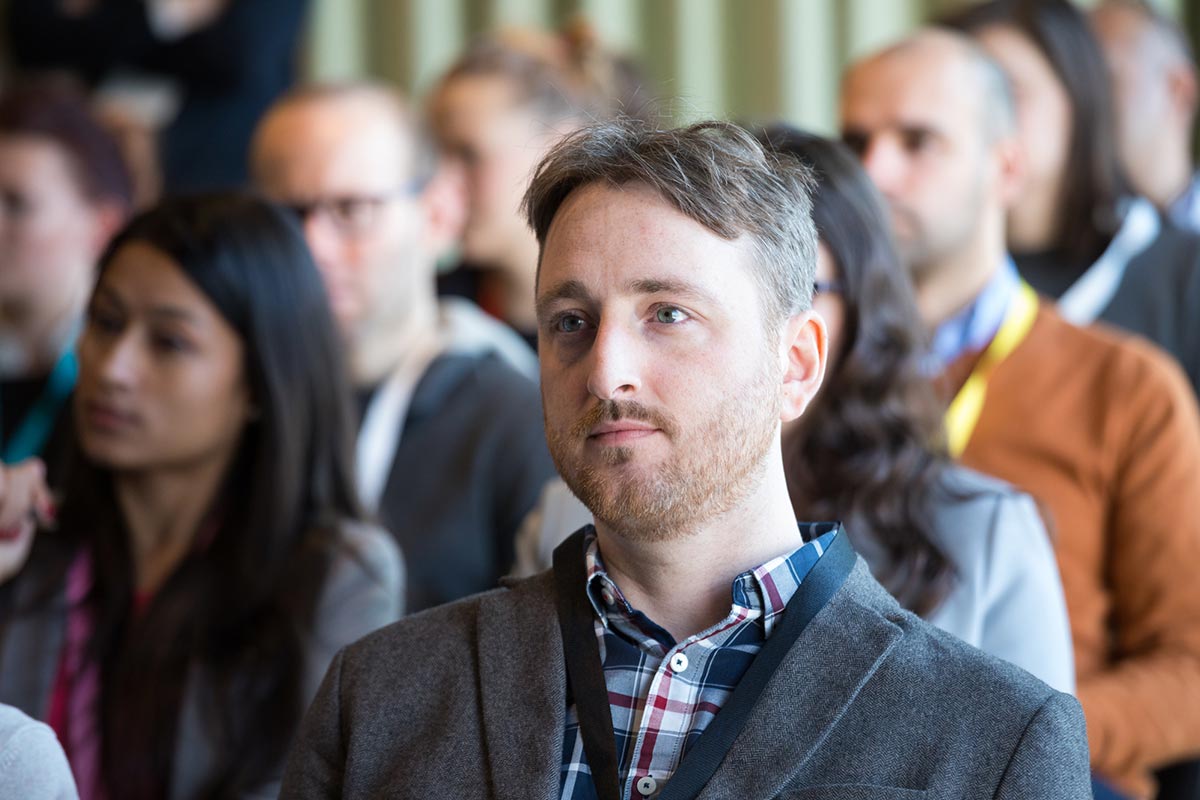 Reading Time:
3
minutes
Gambling companies have a responsibility to stamp out corruption in esports, according to one betting industry official.
The reputation of esports has been harmed by scandals including match-fixing, cheating and underage gambling.
Recent examples include CSGO player forsaken being banned after using a hack in an ESL Premiership event and Clash Royale payer Jimit Bhatt being suspended for 12 months for cheating.
Lars Lien, founder and CEO of esports betting operator Luckbox.com, says the legitimate operators in the gambling industry have a duty to help clean up the reputation of esports.
Luckbox is a member of the Esports Integrity Coalition, which works to maintain standards in esports.
Lien said: "Gambling will happen and it's a matter of making sure that responsible operators work together to stamp out match-fixing and to help prevent it. We have an integral role in eliminating that from our world.
"This is why we're part of ESIC, where we and other responsible operators share suspicious alerts. So if we see betting patterns that are not consistent with a normal match, we report to ESIC and they will investigate the event in question. They work with tournament organisers, teams, they educate players, they work to stamp it out."
Players need to understand the risks
Luckbox holds an Isle Of Man gambling licence, which offers esports fans the highest levels of security and protection to bet on Dota 2, CSGO and League Of Legends.
Lien said it was also important for esports fans to be aware of the risks when choosing where to bet.
He said: "Recently, there's a Reddit post that a gaming company stole $500 from them. There might be legitimate reasons for seizing the funds of a customer, because match-fixing is a problem in every sport, including esports.
"That gambling company might have very good reasons for seizing funds but the difference is if that company had a good licence, the customer would be able to go to the Gaming Commission, file a formal complaint and the Gaming Commission would help the customer get the money back if that seizure was unwarranted. There's legal recourse.
"Operators in jurisdictions such as Curacao, Cyprus, many others. There's no recourse. I could borrow a Curacao licence if I wanted to.
"Esports has seen the skin-betting scandals where operators have let 12-year-olds play using their parents' credit cards. Children don't have the same understanding of gambling risks. Even with adults, you will have problematic behaviour.
"Betting should enhance your experience, it should not be the experience. If someone loses their house, that's a bad thing, of course.
"This is also part of the distinction between the good guys and the bad guys. We have deposit limits, we have responsible gaming limits, we will make sure our players are over 18 and we will be looking for problematic behaviour, so we can help people not spend more on gambling than they can afford."
Learning from the best
Lien said he was motivated to obtain the Isle of Man licence after working at PokerStars, which is also based on the island. In 2011, the US government banned online poker and PokerStars was able to return funds to players while rival Full Tilt collapsed.
Lien said: "You can either be one of the good guys, that has a proper licence, where all of the player funds are segregated from the funds of the company.
"We have what's called a 'client account', which is similar to what a lawyer would have to keep the funds of their clients, that's completely legally and physically separated from the funds of the business.
"I worked for PokerStars and the Department of Justice, in the US, decided they wanted to shut down the poker scene. They filed complaints against PokerStars and one of the competitors, Full Tilt. What happened?
"PokerStars, because they had taken licensing seriously from day one – they actively and intentionally got the strictest gambling licence in the world (the Isle of Man) – and as a consequence of that they were forced into having good corporate governance, good structures, good compliance. They were forced into doing things right and Full Tilt did not.
"So when the Department of Justice pulled the rug from under the industry, FullTilt collapsed. Customers couldn't get their money, everything was black, no one understood how they would get their money back. They didn't have the money, PokerStars did and paid everyone back in a matter of weeks."
 Make sure to view the video where, Lars Lien, CEO of Luckbox, discusses the role of betting in the esports industry, and how proper regulation can solve the issues that it raises.
About Luckbox
Luckbox was founded by former PokerStars colleagues Lars Lien and Mike Stevens. Luckbox was built by a team combining vast experience in the igaming industry and a passion for esports to offer players unique and highly social platform for CSGO gambling, Dota 2 and League of Legends betting. Real Time Games Holding Limited – the company behind the Luckbox brand – holds a full licence under the Online Gambling Regulation Act (OGRA), issued by the Gaming Supervision Commission. Luckbox is a proud member of ESIC and is committed to supporting responsible gambling.
How the NBA is Making Waves in eSports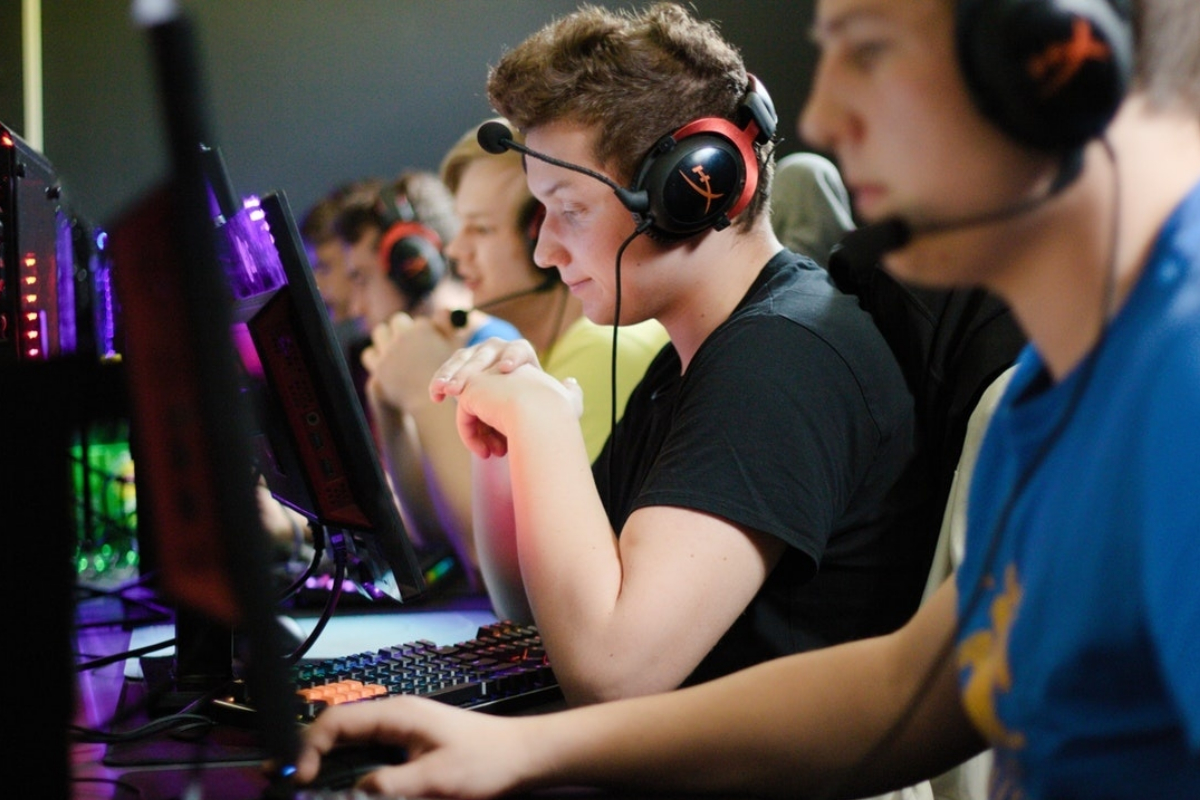 Reading Time:
4
minutes
The National Basketball Association has just turned 73 years old and is one of the four major leagues for professional level sports in North America. Thanks to this age and prominence, it is often considered the world's leading basketball league, with good reason. Whilst comprising of teams only from the United States and Canada, the NBA attracts many international players who join from every continent. In addition, the average NBA team is worth $1.9 billion, considerably more than teams in other leagues.
Expanding the Empire
The NBA is currently enacting a strategy to leverage its brand around the world, developing audiences in regions outside of the United States including the UK, Africa and China. As part of this it recently announced the launch of a NBA YouTube channel to stream games to sub-Saharan audiences.
The eSports Expansion
In 2017, the NBA and games developer Take-Two Interactive announced that 17 of the 30 NBA teams would be taking part in the inaugural NBA 2K eSports League. This list included big names like the New York Knicks, Philadelphia 76ers and the Toronto Raptors. The first of these eSports games took place in 2018, using the NBA 2K video games. Like real life games, NBA 2K eSports League games are contested between two teams of 5 players, making use of the "Pro-Am" mode found in the consumer version of NBA 2K 2018.
Just like in real life basketball, the eSports teams are generally made up of the following types of player:
Point guard: generally taking the on court leadership role for the team, typically having the best ball handling and passing skills to assist in creating shots
Shooting guard: typically the best shooter on the team, tasked with exploiting these skills, particularly when shooting from behind the three-point line
Small forward: often considered the most versatile position of the five, the small forward often takes on the role of the shooting guard, but is more likely to score baskets from lay-ups or slam dunks in contrast to the shooting guard's three-point shooting abilities
Power forward: a versatile role, similar to the centre, which requires shooting and defence skills against all types of players
Centre: typically the tallest players, defending against shots and collecting rebounds.
The "eSeason"
In the real world, the NBA Championship will be decided between the Toronto Raptors and the Golden State Warriors in mid June. Currently, odds comparison site Oddschecker is ranking the Raptors as favourites to take the crown. However, the NBA 2K eSports season begins in spring and finishes in summer. This timing allows the NBA to have its brand utilised for a larger portion of the year, beyond the end of the traditional basketball season.
First Mover Advantage
The NBA's announcement in 2017 that it would be launching the NBA 2K eSports League meant that it was the first major sports brand in the United States to enter the world of eSports. In contrast, most other eSports leagues are organised by tech companies like Intel – or games companies like Epic Games, the company behind Fortnite. Therefore, if the NBA is successful it will have several years of development to build a loyal eSports fan base, before rivals such as the National Football League or Major League Baseball join the party.
Growing Already
After a successful first year, four additional real life NBA teams will be joining the NBA 2K eSports League lineup, bringing the total number to 21. These new teams are: the Atlanta Hawks, the Los Angeles Lakers, the Brooklyn Nets and the Minnesota Timberwolves.The growth provides mutual benefits, since the teams will bring with them their own existing supporters who are more likely to follow their team's eSports team, than an unknown entrant. In addition, the fans of eSports are likely to also gain a stronger interest in the real life team, buying merchandise and visiting games.
Live Streaming
Just as traditional sports leagues like the NBA have sold rights to air games on TV, the NBA 2K eSports League has signed a deal to have its games streamed live over the internet. The deal with streaming platform Twitch sees all games shown live, available to its audience of 15 million daily active users. The multi year streaming deal also includes commentary and analysis, just like you would expect from traditional TV coverage of any other sport.
The NBA 2K eSports deal is not Twitch's first with the NBA. In December 2017, the two companies signed a deal that enabled Twitch to live stream games from the NBA G League, the official minor league, with up to 6 matches each week being distributed on the platform.
Sponsorship
Just like traditional sports leagues, the NBA 2K eSports League has signed a number of major sponsorship deals with large companies. Games are played on computers provided by gaming PC brand Alienware, using powerful processing chipsets supplied by Intel. Players use HyperX sponsored headsets and Scuf Gaming branded controllers. Teams also have their own sponsors, with their logos displayed on the teams' in-game uniforms, just like in real life.
Conclusion
The growth in eSports has been massive, with large sums of money now being invested in creating leagues with all of the hallmarks of a traditional sport. In its quest to become a global sports brand, the NBA has been able to leverage its existing assets to create a large following in eSports, almost overnight. By launching the league in 2018 with 17 existing NBA teams, the NBA 2K eSports League already had loyal fans of 17 established sports clubs who would want to support them. Thus, it has a pre-made fanbase, huge financial assets and an established brand to leverage sponsorship deals and to use in negotiations when selling streaming rights.
In addition, the NBA's venture into eSports is a significant opportunity to expand the reach of its brand into new geographic regions, as well as to new demographics that had not previously been interested in basketball. Even if a player does not become an avid watcher of NBA games, sales of the NBA 2K video game titles are also likely to benefit from the exposure of the NBA 2K eSports League.
ReKTGlobal Acquires Greenlit Content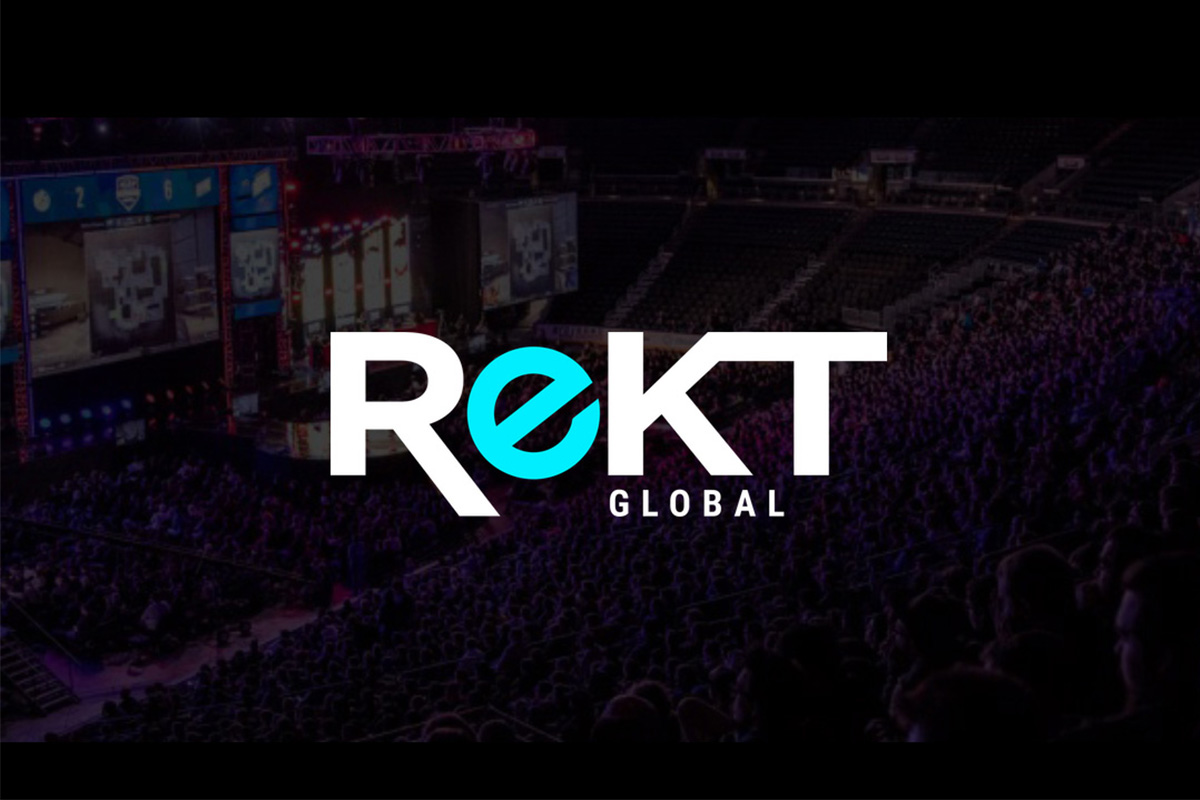 Reading Time:
1
minute
ReKTGlobal, one of the leading esports organisation and the parent company of Rogue, has acquired Greenlit Content, a company that operates TwinGalaxies and Shacknews.
"Although we had a number of other offers from gaming and esports organizations, ReKTGlobal made the most sense for expanding our business and connecting with a global audience," John Benyamine, CEO and Co-Founder of Greenlit Content said.
"Not only does the vision outlined by Dave and Amish embody our own, we are excited about the opportunity to integrate with the extremely impressive talent and esports roster that ReKTGlobal brings to the table," Benyamine added.
The deal will bring together Greenlit Content's media network, global GameDaily Connect conferences, gaming audience and brand partners that include the likes of E3, Comic-Con International, The Beard Club, Activision Blizzard and Dell.
"While esports is a big part of Greenlit Content's portfolio, we also work with endemic and non- endemic brands across gaming and mixed reality. With the backing of ReKTGlobal, we can continue to grow the esports audience, while offering clients content marketing opportunities with built-in ROI across our network of sites, social, international game developer conferences and consumer-focused events across the U.S." John Gaudiosi, President and Co-Founder of Greenlit Content said.