iSoftBet inks brand-wide GiG content deal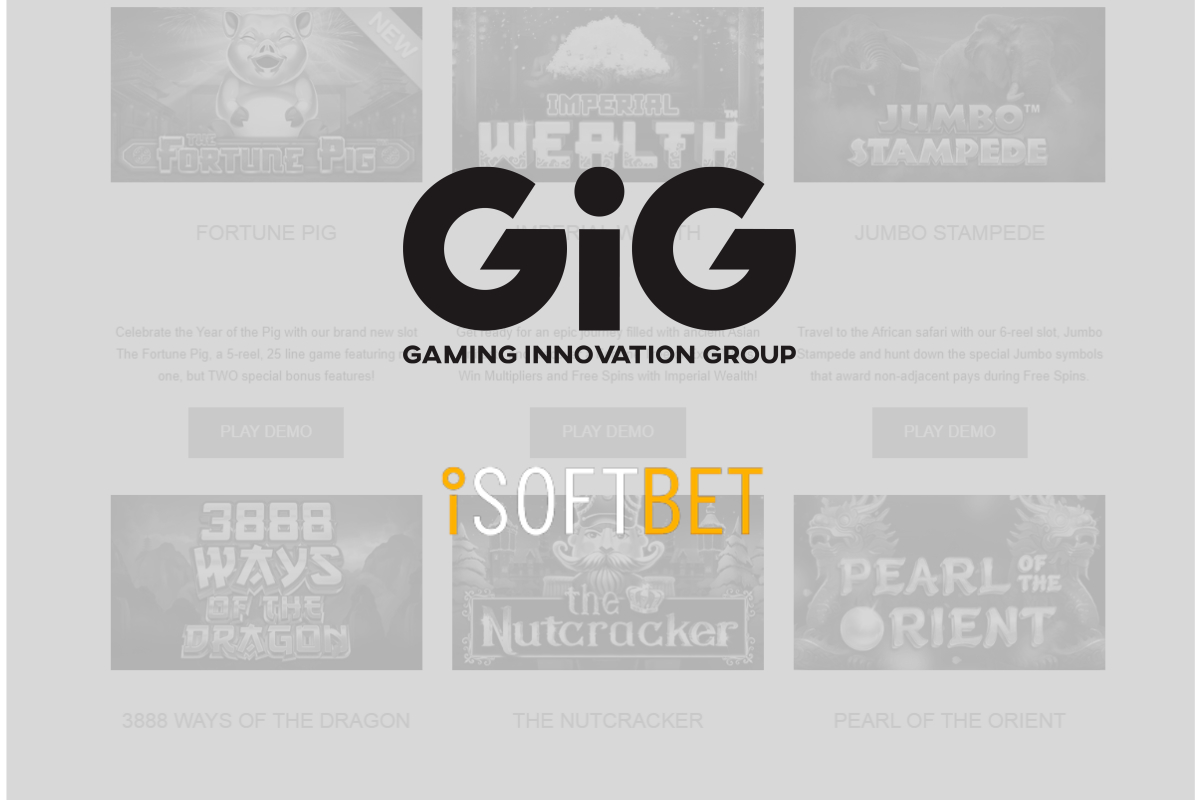 Reading Time:
2
minutes
Agreement will see iSoftBet games available on all GiG brands
iSoftBet, the leading online and mobile casino content provider, has signed an agreement with operator Gaming Innovation Group (GiG) to offer its complete games portfolio across the operator's multiple brands. Included in the deal is the supplier's cutting-edge Game Aggregation Platform (GAP) to further power GiG's casino offering.
The partnership will see GiG integrate iSoftBet's full portfolio of proprietary and branded slots and table games, including best performing titles such as Crystal Clans and The Dalai Panda. In addition, GiG will have access to GAP enabling it to select from more than 3,000 slot and table games provided by the supplier's platform partners.
iSoftBet's GAP offers content from 46 of the largest third-party suppliers in the iGaming industry, as well as a host of advanced marketing and real-time gamification tools.
Games include best performing slots, table and video poker games, all of which have been designed, developed and certified for use in regulated markets.
iSoftBet has created some of the best performing games of the last 12 months including popular titles such as Hot Spin and Pearl of the Orient, as well as latest releases The Nutcracker and Jumbo Stampede.
Michael Probert, Chief Commercial Officer at iSoftBet, said: "We're thrilled to partner with such an innovative business as GiG. This marks another important step in our growth as a company, and we are delighted to have signed such a significant tier one content and GAP platform agreement.
"Both GAP and our own portfolio contain games of the highest quality and continue to perform superbly across all major regulated and emerging regulated markets."
Natasha Gowan, Head of Communications at GiG, said: "iSoftBet has a great reputation for developing high-quality games, and providing a huge range of content via its leading aggregation platform GAP. We are excited to be partnering with iSoftBet and look forward to a long and productive partnership."
iSoftBet is a premium online and mobile casino software and games supplier, providing leading gaming products to some of the world's largest and most successful brands. With extensive experience and a comprehensive selection of best-performing games, iSoftBet is at the forefront of innovation and our tailor-made solutions are designed to meet our operator partners' every need.
Our games suite includes a wide range of unparalleled proprietary video slots, table games, exclusive branded games from some of the world's largest TV and movie production companies such as 24 and Paranormal Activity, and an advanced Game Aggregation Platform (GAP), allowing iSoftBet to offer online casinos rapid, one-time integration to more than 30 of the industry's leading online and mobile game software providers. iSoftBet games are built with using the latest technology including HTML5 desktop and mobile compatible software.
The iSoftBet offering includes a comprehensive back office system allowing operators to create bespoke promotions, offer a wide range of player bonuses and rewards, as well as harvest and track real-time game performance data. iSoftbet is committed to responsible gaming and complies with the most stringent global regulatory bodies. We are licensed in the UK and Alderney and are approved to distribute content in multiple regulated markets including Belgium, Italy, Spain, Portugal and Romania.
Betsson signs partnership with CompetitionLabs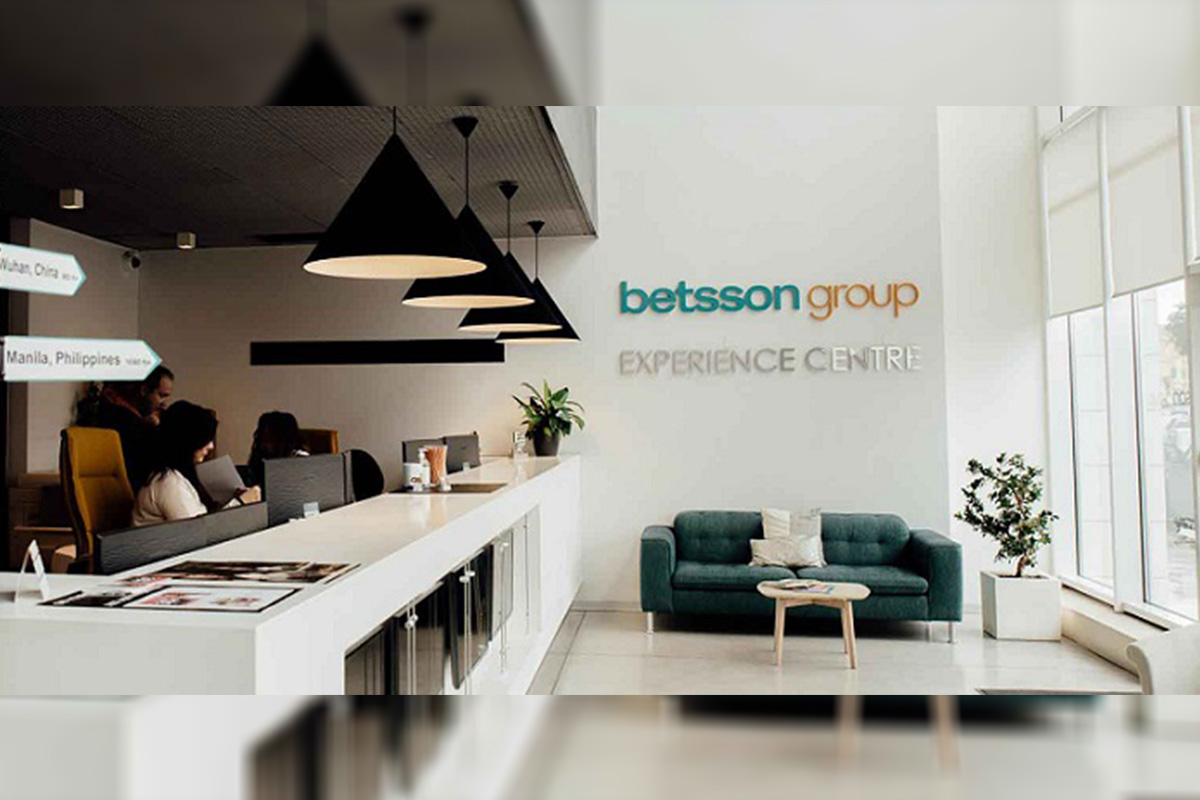 Reading Time:
1
minute
Swedish online betting company Betsson has signed a partnership agreement with CompetitionLabs, a real-time engagement software provider based in the UK. As per the agreement, CompetitionLabs' tools will power live real-time tournaments and gamification for the Betsson Group.
Julian Steinwender, CompetitionLabs CPO, said this collaboration was one of the software providers most significant. He added: "We are delighted to be powering a whole new approach to engagement with Betsson. Seeing activity going live is really exciting for us and continues our plans for expansion and innovation together."
Joey Hurtado, Managing Director for the Casino Brands at Betsson Group, said: "The CompetitionLabs platform has given us a powerful and easy to use solution that allows us to provide true real-time engagement and gamification to our customers. Starting with tournaments, we have seen immediate uplift in both customer engagement and GGR. The ability to leverage our whole portfolio of games and their data has enabled a new set of opportunities for innovation and differentiation. This is in line with our strategy of offering our customers with quality products."
DIMOCO inducted into associate membership of both European Lotteries and World Lottery Association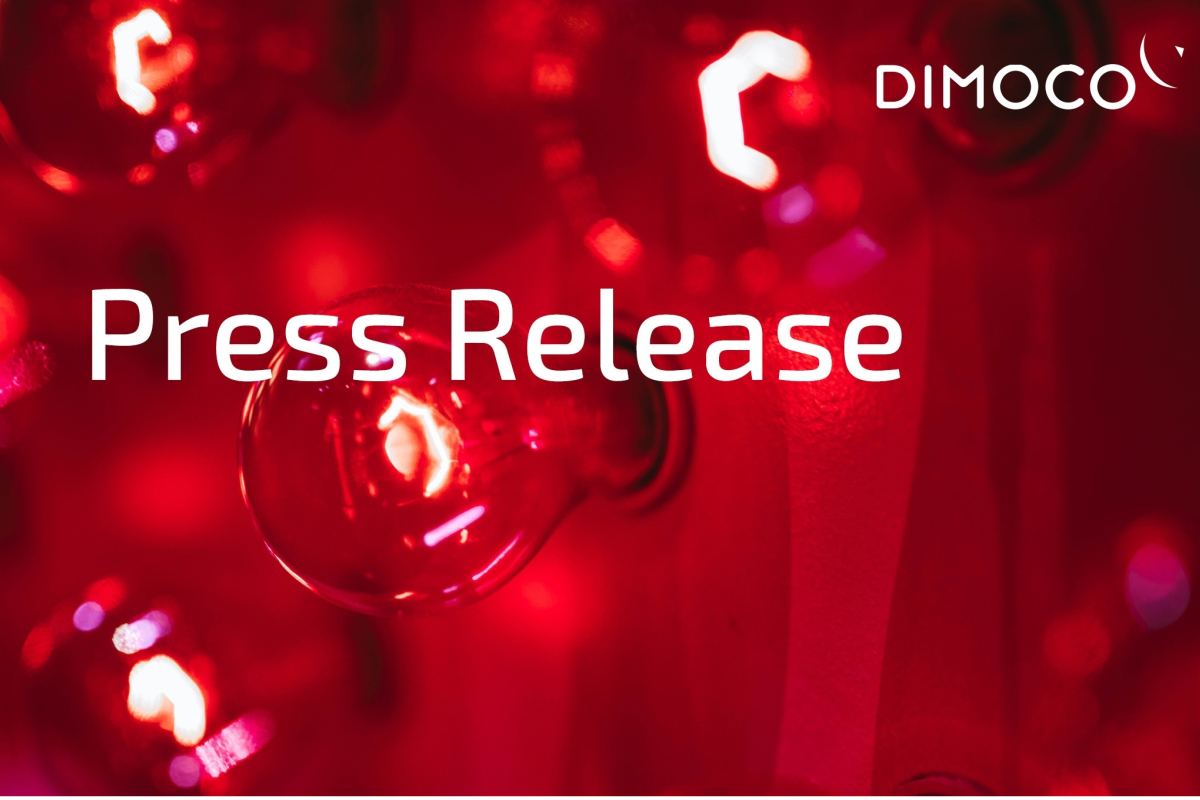 Reading Time:
1
minute
DIMOCO today announces its seal of approval from both European Lottery Association (EL) and World Lottery Association (WLA) for the provision of payment services to the world's lotteries.
DIMOCO has a firm foothold in many industries, such as online entertainment, dating, and gaming. These highly regulated markets, together with its payment service license from the Austrian Financial Market Authority (FMA), have equipped DIMOCO with particular expertise in ID and age verification, especially suited for lotteries.
"Acceptance by both EL and WLA is a validation of DIMOCO's quality and a seal of approval for all lotteries regarding payment services provided by DIMOCO Carrier Billing," said Gerald Tauchner, DIMOCO President and CEO. "We are very proud to have become a member of this very select circle."
Whilst the WLA has already formally announced the acceptance of DIMOCO as an associate member, the EL General Assembly is expected to do so in May 2019.
Direct Carrier Billing (DCB) is an alternative payment method (APM) that facilitates mobile payments bringing increased conversion rates, leading to increased sales and therefore enhancing the return to the lotteries good causes.
About DIMOCO:
DIMOCO is a European-wide regulated payment institute for Direct Carrier Billing and holds a payment service license from the Austrian Financial Market Authority (FMA), passported to all 28 EU member states. As a trusted partner of mobile network operators, it enables over one billion subscribers to purchase goods and services from merchants and aggregators with their mobile devices, charged via the operators' billing system.
888 Holdings Expand Their Online Bingo Offerings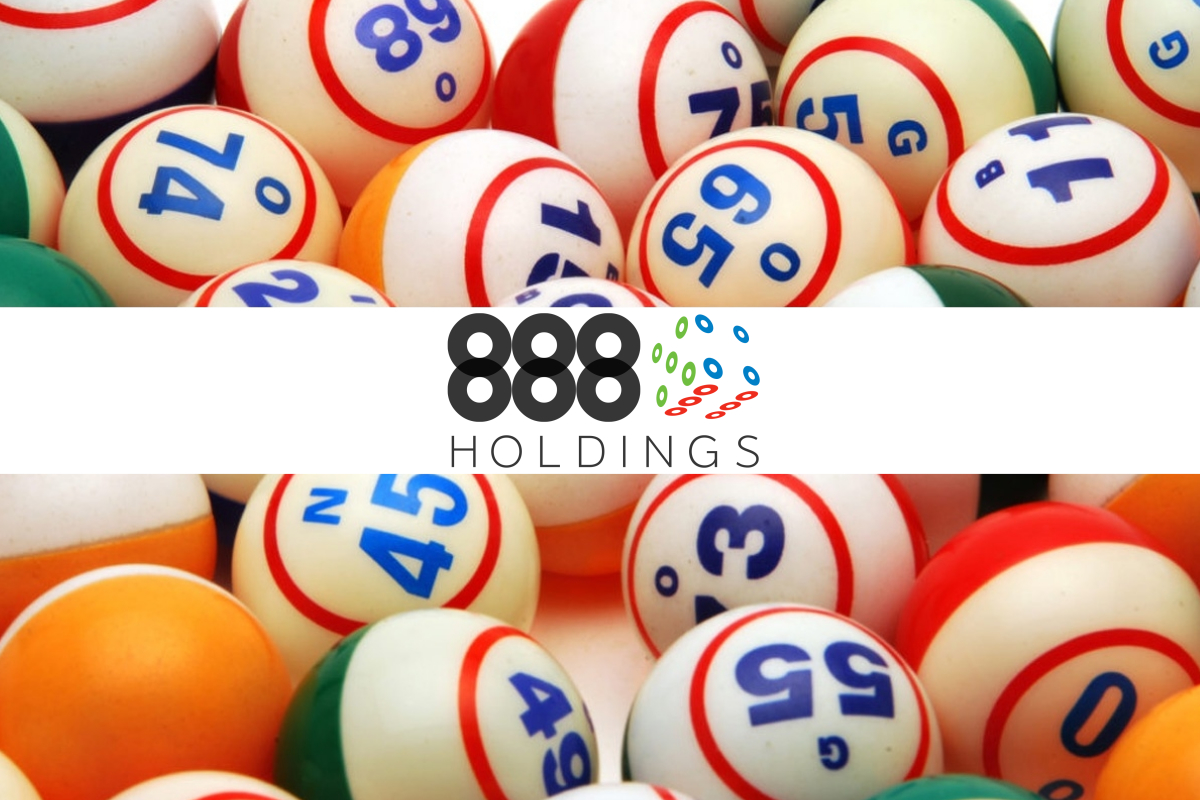 Reading Time:
4
minutes
Since they burst onto the online gambling scene in 1997, 888 Holdings have grown from strength to strength. From pioneers to market leaders, their meteoric rise has been fuelled in no small part by the shrewd business decisions of the group's board of directors. Many of these decisions have involved buying out and taking over competing businesses, and last month 888 Holdings added another big name to their portfolio with the acquisition of Costa Bingo from the JPJ Group. The deal, which included other Mandalay Media games, came to a total of £18 billion and is expected to be finalised by the end of March 2019.
The Mandalay Media group had previously been bought by the JPJ Group, then called Intertain, in 2014. In 2018 it generated £11 million worth of revenue for them, amounting to £3.7 million profit – meaning that if the brand's success continues, 888 Holdings can look forward to a quick, and large, return on their investment. For their part, the JPJ Group have gone on record as being glad for the opportunity for the investment, as it now enables them to 'concentrate on a more focused brand strategy' in the United Kingdom promoting their other online games.
888 Holdings have a long history of deals within the online gambling market. The company first ventured into the bingo world in 2008 when they launched their own bingo site aimed at women. In a bid to expand further into the market, they soon attained Wink Bingo, the successful deal has ensured the online bingo platform has become 888 Holdings' second-largest bingo brand with almost 1,000,000 registered users worldwide. Wink Bingo has since become a major household name in the United Kingdom thanks to a significant marketing campaign which drew in new players in droves. The fun and friendly atmosphere of the chatrooms and the variety of games have brought people back again and again.
And their first investment paid off, proving to be hugely successful almost immediately. In the first five weeks after adding Wink Bingo to their portfolio, 888 Holdings saw a 52% increase in customers signing up to their sites, and the average daily operating income rose by 18% compared to the previous 3 months. Obviously buoyed by this success, since 2008, 888 Holdings have gone on to acquire a further six bingo sites, including Posh Bingo, Tasty Bingo and most recently Red Bus Bingo. The purchase of Costa Bingo and its sister companies including Wish, Sun, City and Fancy means that they now own and manage a considerable chunk of the online bingo sector.
Although 888 Holdings started out as an online casino company, since diversifying into the bingo market they have fully embraced the different atmosphere and looked closely at understanding the needs of their new clientele. Eager to offer something extra to their loyal customers, 888 Holdings have linked their biggest bingo sites together within their unique Joy of Bingo network. Players can earn Joy points and transfer their points between all of 888's sites, or exchange them for virtual gifts and bonuses. It has proven a wildly popular addition to the bingo community.
They have also been busy developing software to give their games a technological advantage. 888's bingo software, Dragonfish, runs not only their own games, but it is licenced out to other companies looking for the best place to host their games. They are now ranked in the top three online bingo software providers in the world for 2019. Just as they revolutionised the emerging online casino industry 20 years ago, 888 have now gone above and beyond to make sure that they are instrumental in shaping the current online bingo market, a marketplace which has enjoyed continued success in recent years.
However, not everything has been as rosy for 888 Holdings. Although they are a Gibraltar-based company, their websites are accessible in the United Kingdom and have therefore been affected by recent changes in UK gambling laws. These laws have mostly been centred around the promotion of responsible gambling, with gambling establishments, both physical and online, now having to show that they are looking after their clientele in the same way a bartender has a responsibility not to serve those who are too drunk. As a result their UK revenue fell by 18% last year, mostly due to a change in their practises as they look to work with the new regulations.
And yet, the decision to purchase Costa Bingo underlies their commitment to the online bingo marketplace. 888 are not going to be dissuaded by a small bump in the road. Costa Bingo and the rest of the Mandalay group have not been served well by JPJ in the past and have been viewed by industry experts as underperforming. 888 Holdings have the market experience and capital to turn these great games into winners on a level with their other brands. Linking these new acquisitions to their existing Joy of Bingo will bring them to the awareness of thousands of potential new players, and they will almost surely benefit from a similar level of marketing to 888's other famous bingo brands. Whether the Mandalay group games will prove to be as successful and profitable as Wink Bingo has been remains to be seen. But judging by the jump in 888 Holding's share prices after the deal was announced, it seems that everyone is backing this to be yet another success for the online gambling giant.