SK Telecom and Comcast Spectacor Forge Strategic Partnership for Cooperation in Esports Business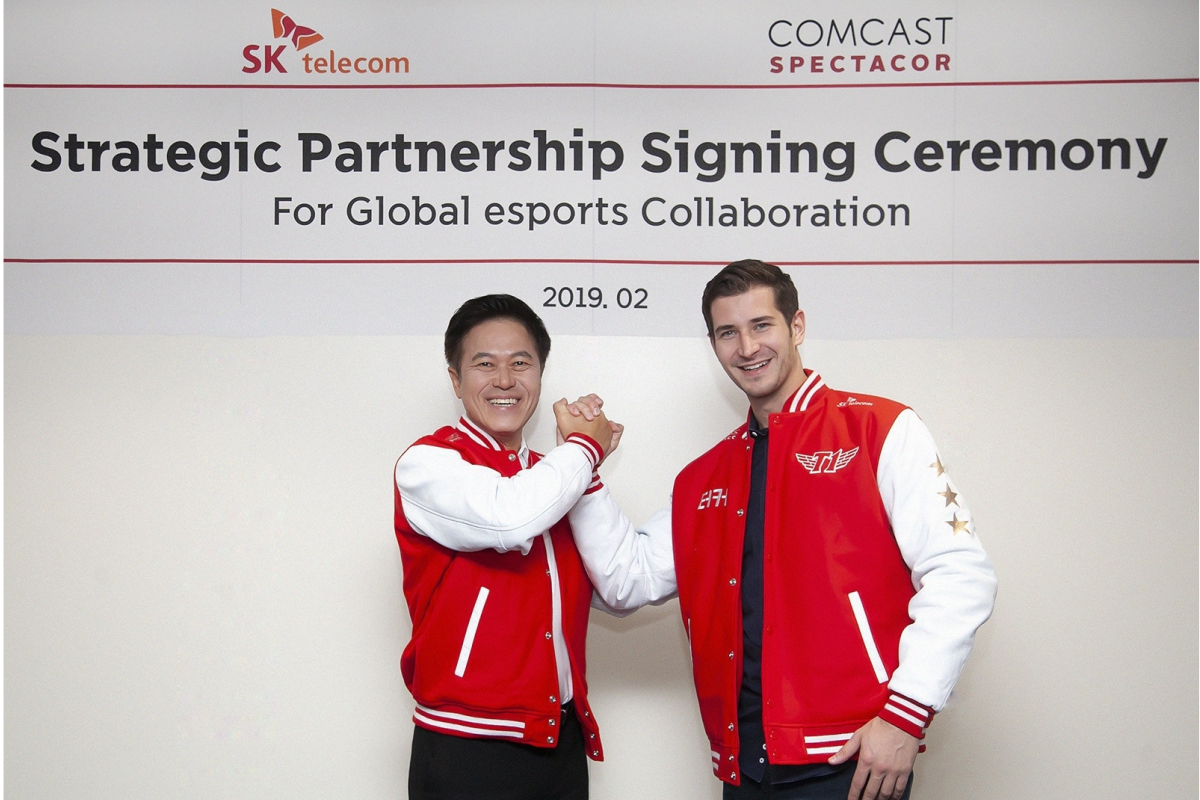 Reading Time:
3
minutes
The two companies plan to promote the establishment of a global esports joint venture to develop global market opportunities together
SK Telecom and Comcast Spectacor today announced that they signed a strategic partnership agreement to cooperate in the esports business, including the establishment of a global esports joint venture. The agreement signing ceremony was held on February 24 with the attendance of Park Jung-ho, CEO and President of SK Telecom, and Tucker Roberts, the president of Spectacor Gaming division of Comcast Spectacor, at MWC 2019 being held in Barcelona, Spain.
Comcast Spectacor is a professional sports and live entertainment company that owns and operates Philadelphia Fusion, one of the esports teams in the Overwatch League. It has proven its extensive knowhow by leading the team to the Grand Finals. In addition, Comcast Spectacor operates the Wells Fargo Center arena as well as many professional sports teams including Philadelphia Flyers, a professional ice hockey team playing in the National Hockey League, and Philadelphia Wings, a National Lacrosse League team.
Moreover, Comcast Spectacor is 100 percent owned subsidiary of Comcast Corporation, a global media and technology leader with over 54 million subscribers across the world.
Under the agreement, SK Telecom and Comcast Spectacor will promote the establishment of a joint venture company to engage in joint business activities, such as joint operation of global esports teams and development of esports content.
SK Telecom operates 'SK Telecom T1,' a professional Korean League of Legends (LoL) team that has won the World Championship three times. With star players like Lee Sang-hyeok, known by his in-game name "Faker," SK Telecom T1 is very popular among global eSports fans.
The global esports market is a blue ocean, expanding by 30-40 percent annually. The United States and Korea rank as the No. 1 and third largest global esports markets, respectively, in this fast-growing space.
SK Telecom expects the partnership to serve as an opportunity for the two companies to not only cooperate in esports but also become long-term growth partners in areas including media and content by leveraging their respective strength.
"This agreement marks a significant step for Comcast Spectacor's esports business as we expand globally and join forces with the most successful League of Legends team in history," said Tucker Roberts. "We're excited to form a premier esports organization with SK Telecom and grow our businesses in new directions."
"We are delighted to announce the strategic partnership with Comcast Spectacor. We at SK Telecom feel that esports is becoming increasingly more popular, especially among the young generation. We have thus founded T1 in 2004 and made the number one team in Korea," said Park Jung-Ho. "Together with Comcast Spectacor, we hope to become the global number one team."
About Comcast Spectacor:
Comcast Spectacor is a professional sports and live entertainment company that is part of Comcast Corporation, a global media and technology leader that operates Comcast Cable, NBCUniversal and Sky. Headquartered in Philadelphia, Comcast Spectacor owns and operates the Wells Fargo Center arena and complex, as well as a portfolio of professional sports teams that includes the National Hockey League's Philadelphia Flyers, the Overwatch League's Philadelphia Fusion, the National Lacrosse League's Philadelphia Wings and the Maine Mariners of the ECHL. Comcast Spectacor also holds strategic interest in several partner companies spanning the sports and entertainment landscape, including Spectra, Learfield IMG College, Xfinity Live! Philadelphia and N3rd Street Gamers. Visit us at ComcastSpectacor.com for more information.
About SK Telecom:
SK Telecom is the largest mobile operator in Korea with nearly 50 percent of the market share. As the pioneer of all generations of mobile networks, the company has launched the fifth generation (5G) network on December 1, 2018. The company is not only leading innovations in the field of mobile network, but is also creating unprecedented value in areas such as media, security and commerce. In the Fourth Industrial Revolution, SK Telecom will inspire the world, building a future beyond expectations.
Unikrn Launches Streamer Betting and Virtual Matches with New Tech and Odds-Setting Trading Bots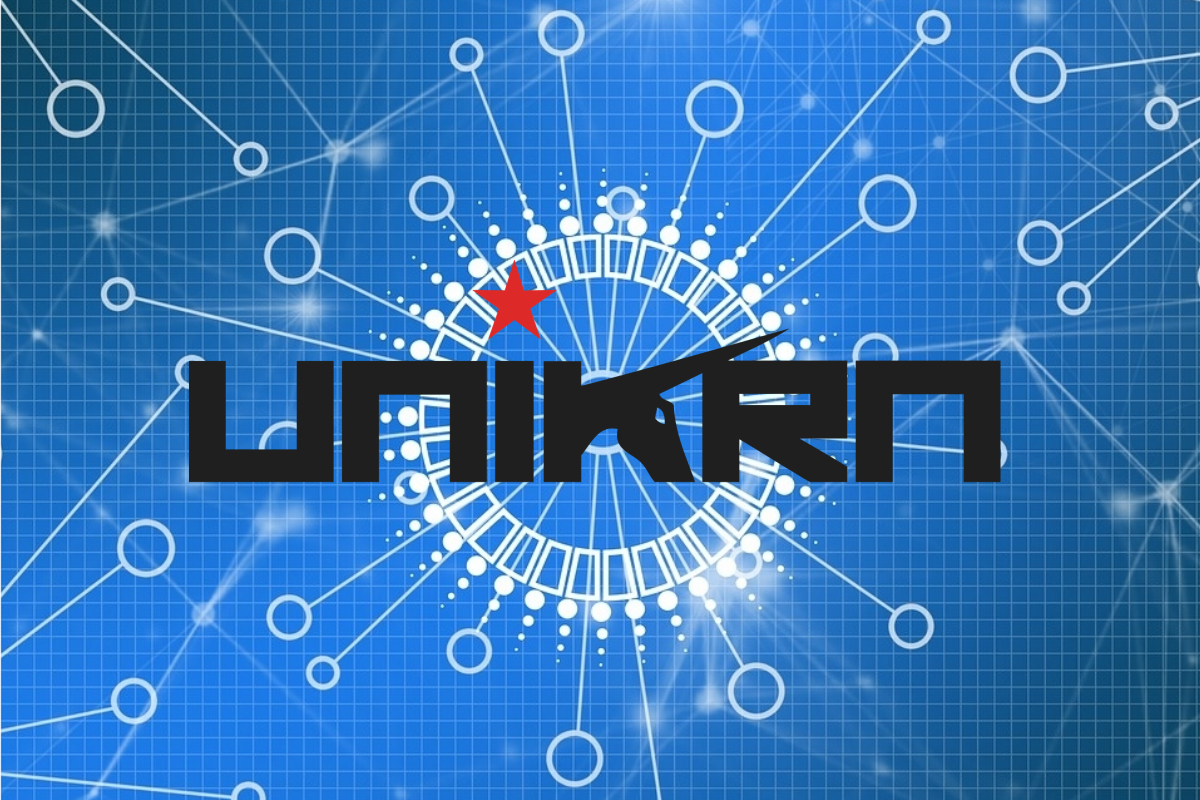 Reading Time:
2
minutes
Algorithmic analysis, new blockchain-based tech applications and screen-analyzing technology bring streamer betting and 24/7/365 esports for fans around the world
Unikrn, a global leader at the intersection of blockchain, entertainment and wagering, has created a new technology moat offering instantly available betting experiences for esports and gaming fans.
Built on game analytics, new AI trading bots & screen-analyzing technology, streamer betting is a nonstop, fully automated future of casual wagering. Unikrn will also launch Unikrn Virtual, letting bettors pick from over half a million fresh esports rounds per year.
Together with Unikrn UMode, a player-vs-house skill betting platform for online gameplay, Unikrn is launching unprecedented accessibility for entertainment, skill-based and esports-based wagers every minute of every day.
Unikrn Virtual is a regulator-approved RNG game which uses an approved third-party to randomly generate a round of CS:GO from a curated pool of past professional matches, giving fans the thrill of betting on live esports match without delays or waits. A unique algorithm utilizing both archival and display techniques developed by Unikrn gives users access to key information about an upcoming round of CS:GO, then they may bet on the outcome.
Unikrn users can also exchange currencies, crypto or even digital items (called skins) into regulator-approved ERC20 betting tokens called UnikoinGold. Users can also deposit with traditional means such as credit card.
Eligible bettors can then use the groundbreaking new Unikrn Virtual to find an esports bet offered every minute, even when no events are live. Or they can bet on top streamers. Or they can even bet on themselves in a skill-based UMode proposition, which is even legally available in the United States.
In 2018, Unikrn became the first company to have live, IOM regulator-approved crypto wagering experiences, and as the company continues to expand uses, it projects a crypto resurgence as token value shifts from perception to function.
"Highly-regulated environments, including betting, are the perfect breeding pool for the normalization of mainstream blockchain," said Andrew Vouris, Unikrn COO, "Using tools from blockchain has helped us develop a system years ahead of other operators, and we're committed to taking the best ideas of crypto and giving them application."
Now Unikrn users can parlay a professional esports match and their favorite Twitch streamers, even all in one multibet, and they can make deposits to a currency-agnostic blockchain-based system.
Last year, over 1000 millennia of viewer time were spent watching Twitch alone, making the process of setting odds both daunting and essential for the future of the wagering industry. Unikrn's streamer betting will tap one of Earth's most abundant sources of entertainment as an unending flood of engaging wagering content.
"Finding a zero-friction way to let fans engage is essential for the future of betting and crypto," said Rahul Sood, Unikrn CEO, "You can bet on your own online matches, you can bet on your favorite streamers, or you can find 24/7 esports odds with Unikrn Virtual. This is a level of interactivity only dreamed of in the old world of sports and casino betting."
Source: Unikrn
WePlay! Tug of War: Dire list of participants and other details are revealed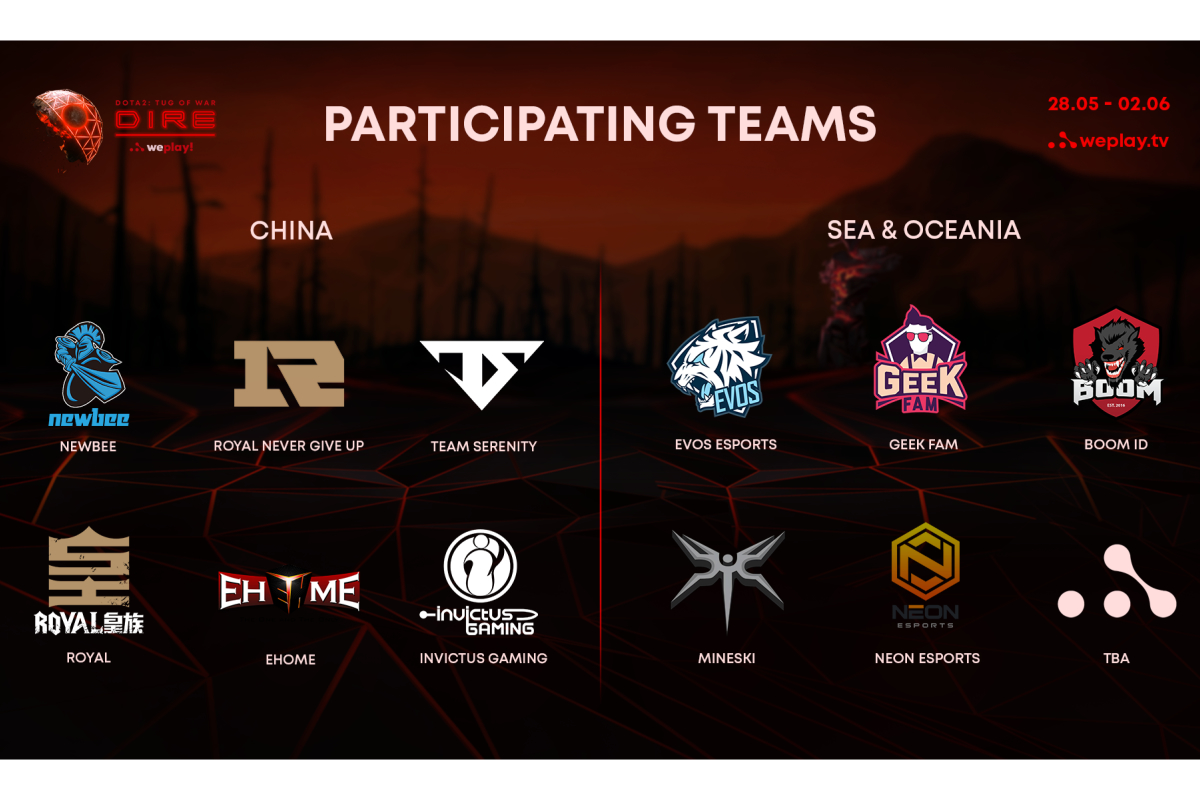 Reading Time:
2
minutes
The second Dota 2 WePlay! tournament of the Tug of War series called WePlay! Tug of War: Dire starts on May 28, 2019. Winners will get slots on the LAN-final at WePlay! Tug of War: Mad Moon with a total prize pool of $300,000.
Participants from America and Asia will be divided into two separate Single Elimination brackets within the new innovative format. Each bracket will get its own champion, and both winners will receive a slot on the LAN-final at WePlay! Tug of War: Mad Moon, where the teams will fight for a prize pool of $300,000. Eight teams will be directly invited for the first round of the coming standoff, while four more teams will bypass the early stage and start their tournament performance in the quarterfinals.
List of participants
The Americas
South America:
Infamous (semifinals)

paiN Gaming (semifinals)

Gorillaz Pride

SKOL

Thunder Predator

FreeStyle
North America:
J.Storm (semifinals)

Team Xolotl

Vega Academy

beastcoast

Black Sheep
SEA
Southeast Asia:
Mineski (semifinals)

Neon Esports

Geek Fam

EVOS Esports

Bood ID

TBA*
China:
EHOME (semifinals)

Royal Never Give Up (semifinals)

Invictus Gaming

Royal

Team Serenity

Newbee
Format and Prize Pool
All the matches, except from the final ones, will be played in a Best of 3 format. The winner of each bracket will be determined during the grand finals in the demanding Best of 5 format. Both champions of Tug of War: Dire will be granted with quotas for the anticipated LAN-finals WePlay! Tug of War: Mad Moon.
The size of the WePlay! Tug of War: Dire total prize pool will be $30,000. Vice champions will receive checks for $6,000. The teams that will take places between the third and fourth will be rewarded with $2,000. And players recognized as the strongest during the tournament will receive a nice bonus of $5,000 for the MVP title.
Most Valuable Players
MVPs will be determined in two phases:
1) The online audience will be able to vote via weplay.tv during the tournament days;
2) After each Super Final, a jury that consists of WePlay! talent crew will vote on the players, chosen by viewers.
* TBA – the team is to be announced later.
#WePlay #TugOfWar #WePlayDota2
Source: WePlay! Esports Press Office
Ferrari to Set Up Their Own Esports F1 Team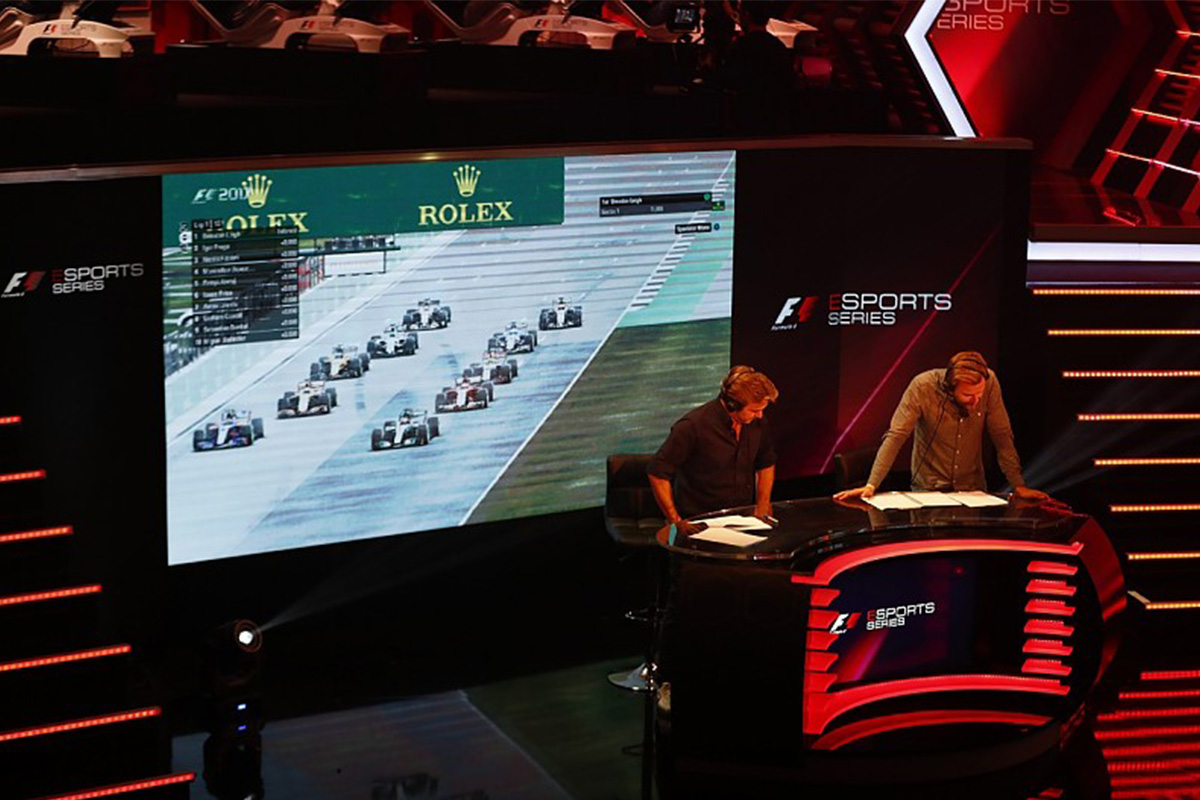 Reading Time:
1
minute
Ferrari is going to set up their own Esports Formula 1 team.
"Esports is increasing in terms of interest and certainly as Ferrari we are looking seriously into it. We are not yet fully committed to the programme but it's something where the discussions are ongoing. We will, very soon, make our own decision," team principal Mattia Binotto said.
F1 Esports series was launched in 2017, which include all nine teams except Ferrari. The 2019 edition of F1 Esports series is having a total prize fund of $500,000.
F1's Esports series includes a qualifying stage which allows the F1 teams to select their drivers for the Pro Series. Once the drivers have been picked, the Pro Series will take place between September and December across four live events.