BCLC Awards Pollard Banknote 10-Year Contract Extension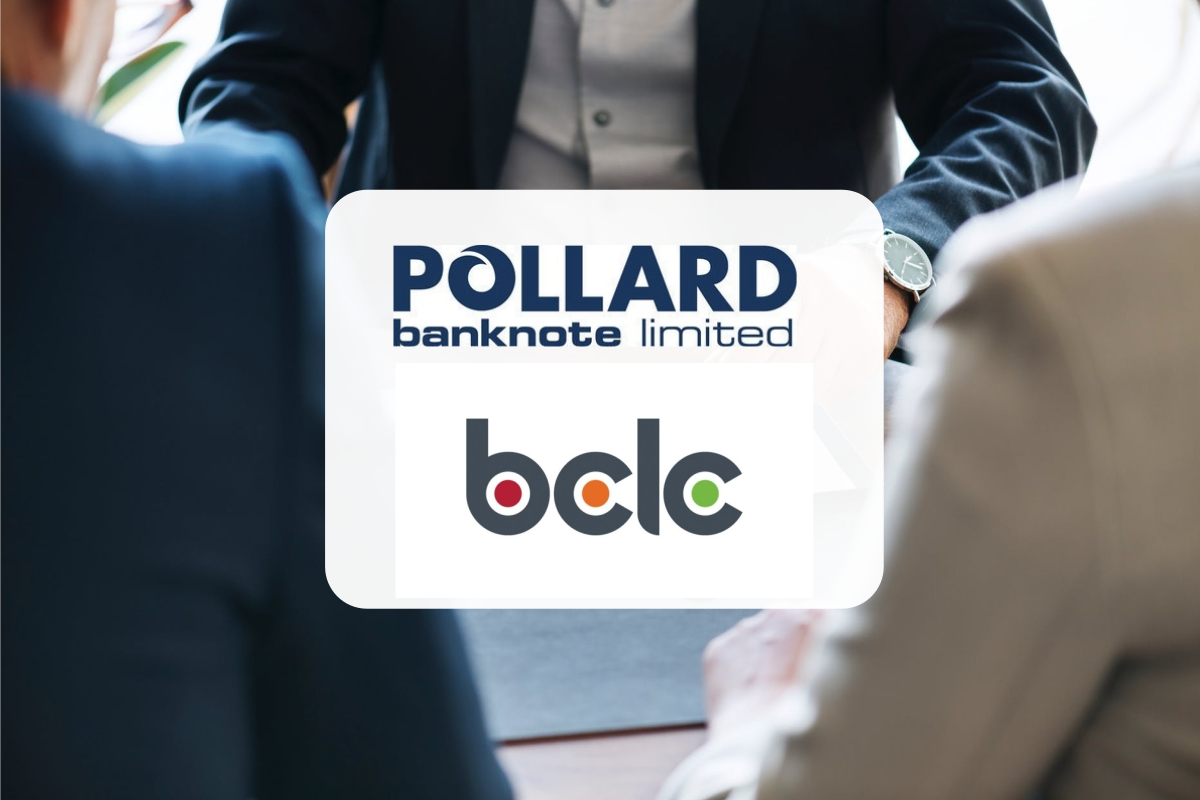 Reading Time:
2
minutes
Pollard Banknote Limited is pleased to announce a significant ten-year extension to its instant ticket games and related services contract with the British Columbia Lottery Corporation ("BCLC"). Under this agreement, which commenced on February 1, 2019, Pollard Banknote will continue to serve BCLC as a supplier of instant ticket games through December 31, 2028.
This agreement extends the successful and more than 30-year relationship between Pollard Banknote and BCLC, during which time we have provided everything from game design and instant ticket production to marketing support and strategic planning services. Over the course of this partnership, Pollard Banknote has helped the lottery achieve steady sales growth, including a 33% increase in instant sales over the past five years, which well exceeds the Canadian average of 20% over the same period.
BCLC is recognized for its innovative and progressive approach to instant ticket products, launching tickets featuring many of Pollard Banknote's industry-leading innovations, including Scratch FX®, Jumbo Pop n' Play™, PlayBook® Mini, pouched games, and various specialty inks. BCLC's adoption of novel game concepts is well suited to their commitment to strengthen their core games and expand their product offerings to meet the expectations of their growing customer base. For example, the Lottery and Pollard Banknote are currently collaborating on a dynamic new Crossword ticket that will feature an integrated digital game play component to extend player excitement.
"BCLC is a long-valued customer and we are exceptionally proud of the strong partnership we have cultivated. We work hard to help BCLC delight its players with eye-catching and innovative products, and we are happy to see the results of these efforts pay off with consistent sales growth." said Doug Pollard, Co-Chief Executive Officer, Pollard Banknote. "This contract extension demonstrates the productive nature of our collaborative relationship, and we are excited for the opportunity to continue to work with BCLC for many more years to come."
About Pollard Banknote:
Pollard Banknote is a leading lottery partner to more than 60 lotteries worldwide, providing high quality instant ticket products, licensed games, Schafer Systems retail merchandising solutions, and a full suite of digital offerings, ranging from game apps to comprehensive player engagement and iLottery solutions, including strategic marketing and management services. The company is a proven innovator and has decades of experience helping lotteries to maximize player engagement, sales, and proceeds for good causes. Pollard Banknote also provides pull-tab tickets, bingo paper, and its Diamond Game and Oasis-branded electronic ticket machines to charitable and other gaming markets in North America. Established in 1907, Pollard Banknote is owned approximately 67.5% by the Pollard family and 32.5% by public shareholders, and is publicly traded on the TSX (PBL). For more information, please visit our website at www.pollardbanknote.comhttp://www.pollardbanknote.com/.
Gambling at Online Casinos for Canadians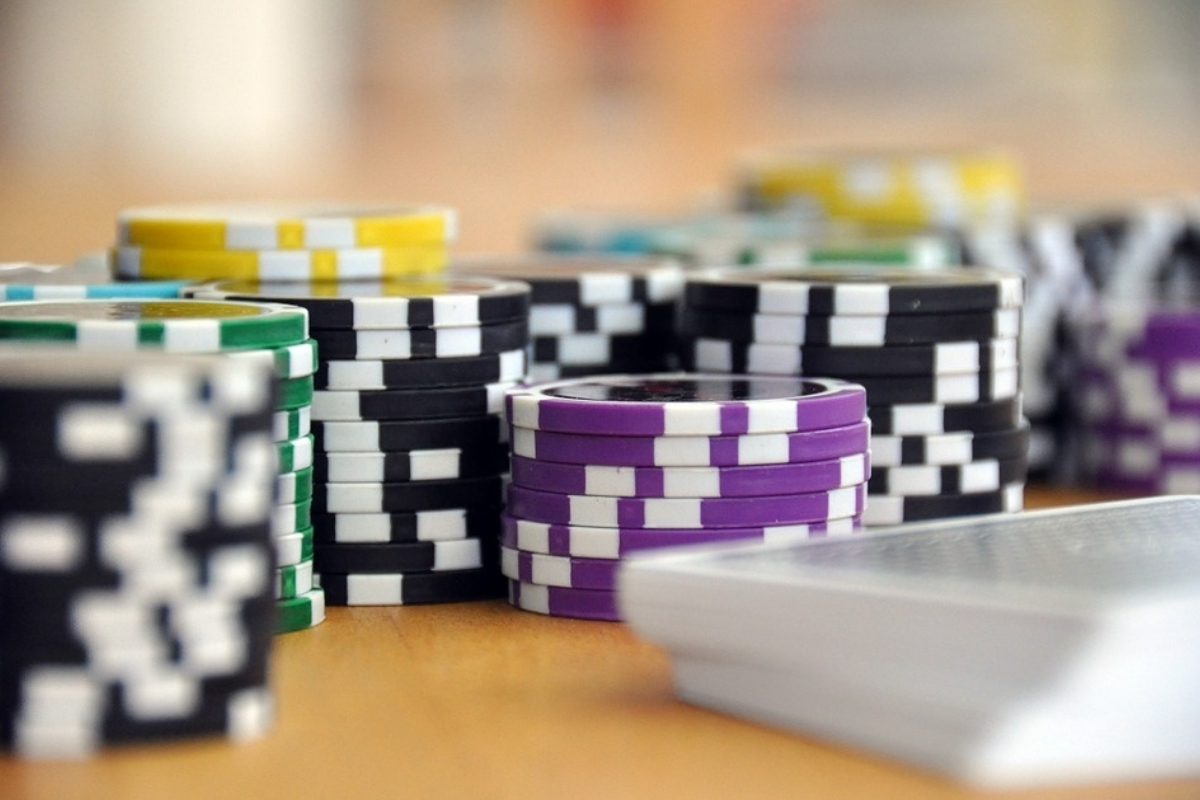 Reading Time:
3
minutes
Canucks are treated to a wide variety of quality games when it comes to online casino gaming for Canadians. The wide variety is only one of the advantages of laws that work in favour of online casino gaming in Canada. If you are looking to gamble in Canada or you are a curious Canadian looking to find out more about gambling at online casinos, you are in luck. Here is everything you need to know about the fine skill players so enjoy when gambling online.
Gambling for Real Money vs. Free Casino Games
For serious gamers, it's about money. Canadian online casino sites offer Canuck players a real shot of unlocking life-changing sums of money. While this may be a highlight for many players who frequent Canada or reside in a beautiful country, there are those who enjoy a good casino game for free. Free casino gaming is a massive attraction for first-time players as well as players seeking more first-hand information on games, especially slot games.
Sign Up Bonuses
Before signing with an online casino look for the sign up bonuses which are rather common for Canadian casino owners to offer potential new members. Because of the high-quality games Canadian casinos are so famous for, these casinos attract a rather impressive following and in order to outdo one another they offer extravagant bonuses and competitive prices which allows Canucks the pleasure of saving money while simultaneously winning money.
Promotional Offers
Both land based gambling and online gambling in Canada provide players with some of the most innovative promotional offers, however, online gambling in Canada is far more tailored as players are able to choose their promotional preferences and benefit accordingly. Promotional offers usually run on certain days of the week or for a time period of a month, really allowing Canucks better value for their coin.
Gaming Variety
Canadian developed online casinos have been designed with the intention of attracting Canucks and one way of guaranteeing new and returning players is by offering a wide variety of casino games. Enjoy a list of games that include video poker, baccarat, blackjack, slots and so many more innovative ideas that have been developed for your pleasure.
Withdrawal and Payment Options
A contributing factor to the popularity of online casino gambling is that there are many available payment and withdrawal options which make for faster turnaround times for players looking. There is however a concern here as players should be aware that certain transactions take longer than others and may vary in fees. This is due to bank marking up transactions by charging users to utilize their services unless of course you are using an eWallet. The point is to make sure your Canadian casino has supplied you with enough information on the deposit and withdrawal options so that you can make an informed decision when withdrawing winnings or depositing cash into your real casino account.
Real Money Casino Licensing
Because you are dealing with real cash as mentioned above, you will need to ensure that your casino of preference is licensed and fully regulated so that when the time comes and you want to withdraw your winnings, there are no delays or reasons as to why the online casino refutes your request to withdraw what is rightfully yours. How you check the authenticity of a Canadian online casino is by scrolling to the bottom of the page and seeking out the casinos licensing number or certification of the casino. This then proves the legitimacy of the casino you have chosen, ensuring you get your cash out when wanted. Be sure to read the fine print in order to understand any delays should they arise.
Some of the leading online casinos in the world are Canadian casinos and you have the opportunity to explore these casinos as if they were in your backyard. There is nothing quite as satisfying as finding a reliable casino with all the perks, offers, and discounted rates to enhance your gaming experience. If you know what to look for and where to find it, it could be yours and that is why so many players are choosing to sign with online casinos for Canadians.
Scientific Games Expands OpenGaming Studio Portfolio with Global Launch of Everi Content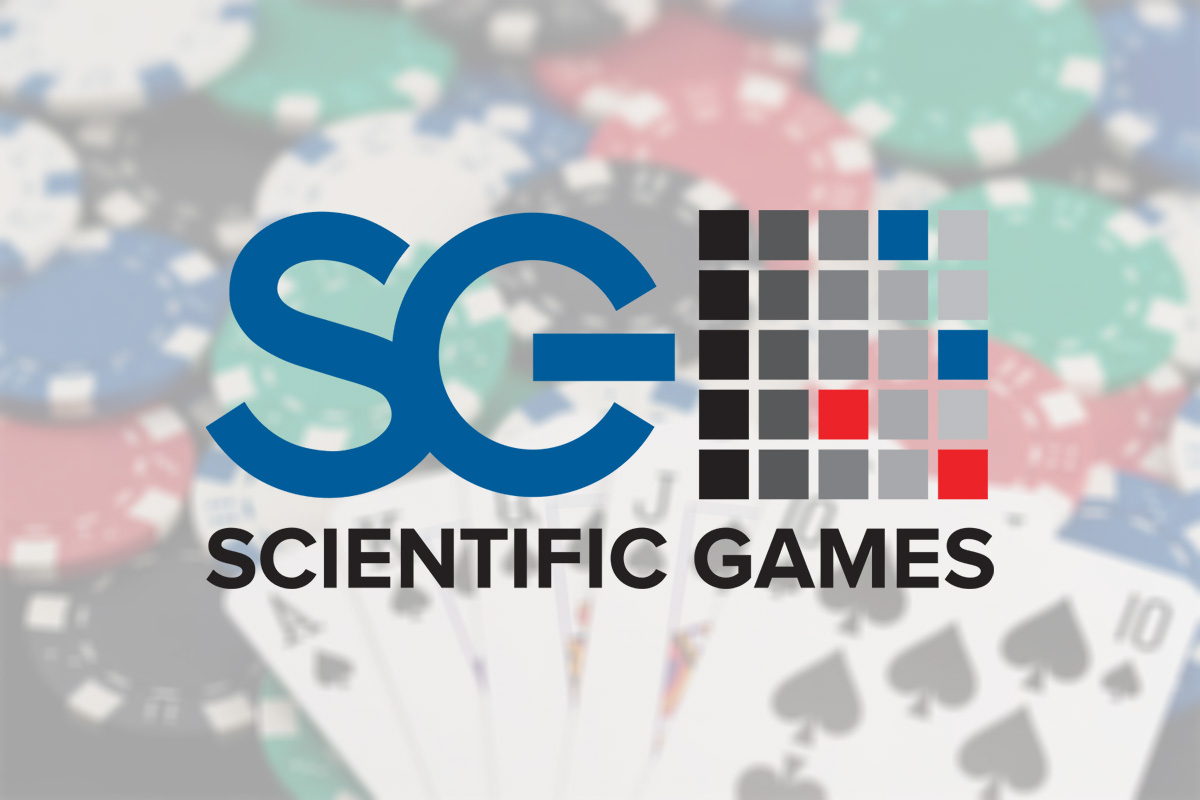 Reading Time:
< 1
minute
Scientific Games' OpenGaming solution will make Everi's interactive content available to operators in New Jersey and Pennsylvania in 2019, Europe and Canada in 2020
Scientific Games Corporation and Everi Holdings Inc. have partnered to launch iGaming in New Jersey, Europe and Canada.
Scientific Games' OpenGaming solution will make Everi's interactive content library available to operators via the Open Gaming System™ ("OGS")  content aggregation platform. The initial launch of Everi's content library focuses on North America in 2019, with a debut in New Jersey and Pennsylvania. In 2020, the companies will look to expand the relationship to include launches in Europe and Canada.
Dylan Slaney, SVP Casino for SG Digital, said, "We're thrilled to partner with Everi and bring their games to these iGaming markets. We look forward to using our reliable and dynamic platform to support third party content. Our OGS platform has proven successful in launching iGaming content, and we look forward to continuing this success as we bring Everi's engaging content to new markets."
David Lucchese, EVP and Interactive Business Leader, at Everi, said, "iGaming continues to grow by the day, and we're always looking for new ways to reach our players with our extensive content portfolio that includes high-performing video titles and best-in-class, award-winning mechanical games. Partnering with Scientific Games and using their OGS platform puts our games front and center – making them readily available to the industry's top operators."
Scientific Games and BCLC Sign Five Year Extension for Digital Sports and iGaming Solutions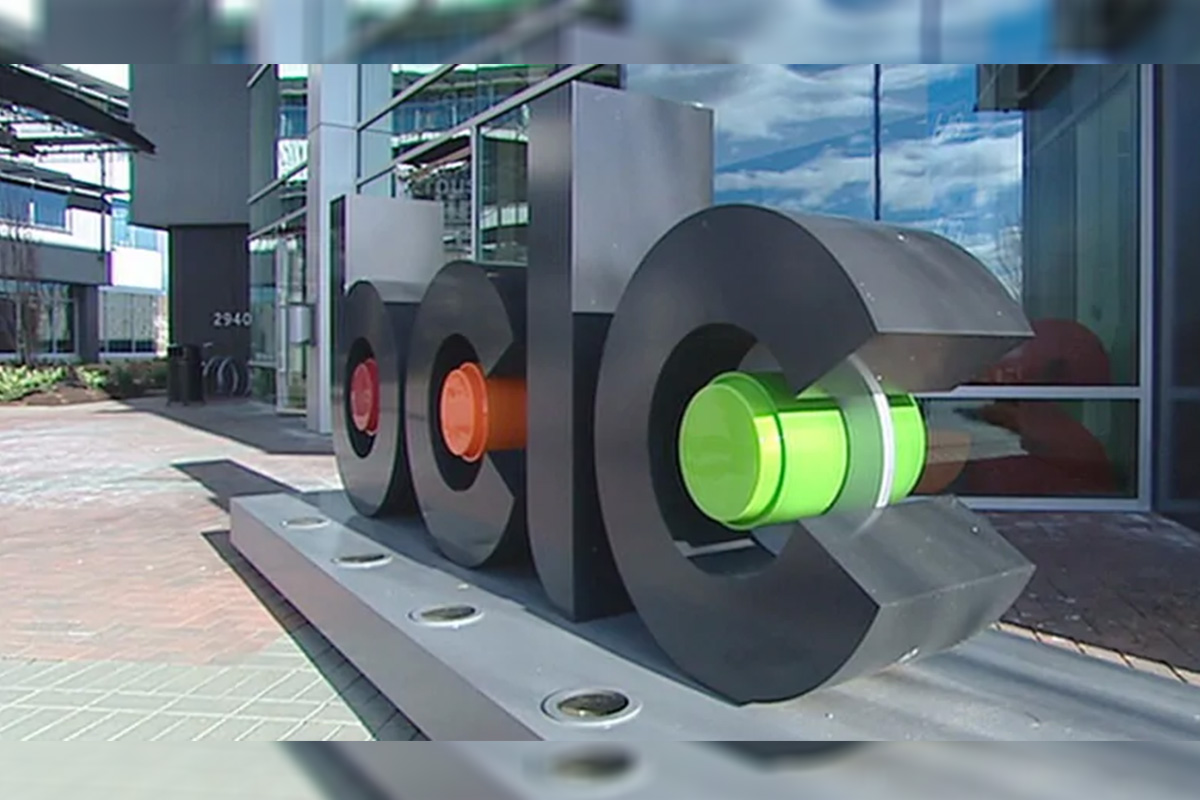 Reading Time:
< 1
minute
Scientific Games Corporation and the British Columbia Lottery Corporation have expanded their longstanding relationship an additional five years through 2024.
The renewed relationship will see Scientific Games provide a fully upgraded suite of digital sports betting and iGaming solutions, including player account management services. BCLC will benefit from the full range of Scientific Games' OpenSports™ product suite, including promotions, scoreboards, and seamless user interface. OpenSports powers sports betting operations with the player at the heart of its solutions, keeping engagement, reliability, and an intuitive interface top-of-mind.
Jordan Levin, Group Chief Executive of SG Digital, said, "We've worked closely with BCLC for years, and we're excited to continue building momentum with them in the Canadian market. Our gaming platforms and sportsbook solutions are a perfect fit for their large audience, and the continued trust, confidence, and innovation on both sides will drive positive growth in the industry."
Cameron Adams, Interim VP, Digital & Enterprise Services at BCLC, said, "We're excited to continue our relationship with Scientific Games and offer a comprehensive array of sports betting technology to our players. Scientific Games has helped power significant growth for BCLC's PlayNow.com digital gaming site over the past several years, and this will help us to continue to grow and evolve our customer experiences into the future."