Betway grows esports presence with BLAST Pro Series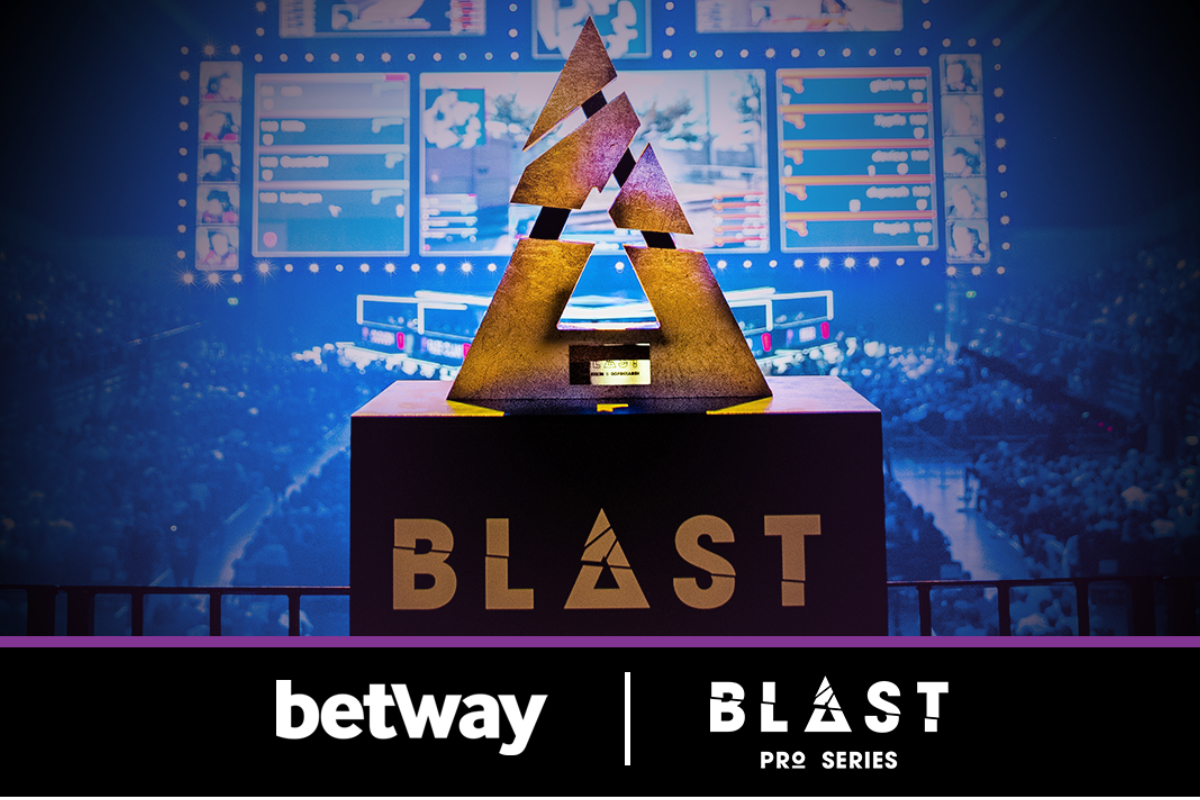 Reading Time:
2
minutes
Leading online bookmaker Betway has agreed a one-year deal to sponsor BLAST Pro Series. Spanning eight events around the globe over the course of the year, BLAST Pro Series is one of the most exciting and well-attended CS:GO tournaments in the esports calendar.
The deal, which includes an option to renew for another year, will grant Betway extended 'backstage' access, VIP hospitality and a host of branding both online and in stadiums.
Three events – Sao Paolo, Miami and Madrid – kick-off the 2019 series, with more expected to be announced in the coming weeks.
This latest development continues a highly successful 2019 for Betway, having signed two separate deals in esports sponsorship – Berlin International Gaming (BIG) and ESL – since the turn of the year.
Paul Adkins, Marketing and Operations Director at Betway, said:
"BLAST Pro Series is one of the most exciting tournaments on the calendar; you only have to look at the reaction of the fans – both in stadium and online – to last year's edition to confirm this. With events in the series being held all across the world, we can't wait to reach even more fans than ever before."
Leo Matlock, Head of Commercial Solutions at BLAST Pro, said:
"Betway has been present in the esports community a long time and we are very excited to be collaborating with them. Betway prides themselves with sponsoring premium content so naturally we are thrilled that they want their brand associated with BLAST Pro Series, which is already an established and proven concept. It's a grand validation for our product and we are looking forward to the partnership."
Read about Betway's latest sponsorship here: https://blog.betway.com/esports/blast-pro-sponsorship-announcement/
About the Betway Group:
The Betway Group is a leading provider of first-class entertainment across sports betting, casino, bingo and poker. Launched in 2006, the company operates across a number of regulated online markets and holds licences in the UK, Malta, Italy, Denmark, Spain, Belgium, Germany and Ireland. Based in Malta and Guernsey, with support from London, Isle of Man, Stockholm and Cape Town, the Betway team comprises over 1,000 people.
Betway prides itself on providing its customers with a bespoke, fun and informed betting experience, supported by a safe and secure environment. Betway is a member of several prominent industry-related bodies, including ESSA, the Independent Betting Adjudication Service (IBAS) and the Remote Gambling Association (RGA), and is ISO 27001 accredited through the trusted international testing agency eCOGRA. It is also a partner of the Professional Players Federation (PPF) and is a donor to the Responsible Gambling Trust.
In addition to the flagship Betway brand, the Betway Group operates a number of other brands including Dream Bingo, Bingo on the Box, Spin Casino and the Hippodrome Online Casino. For more information about Betway's various products and licenced brands, please visit the Betway Group page.
MEC to Offer Mobile Gamers a Wildcard Entry Chance at World's Fastest Gamer Competition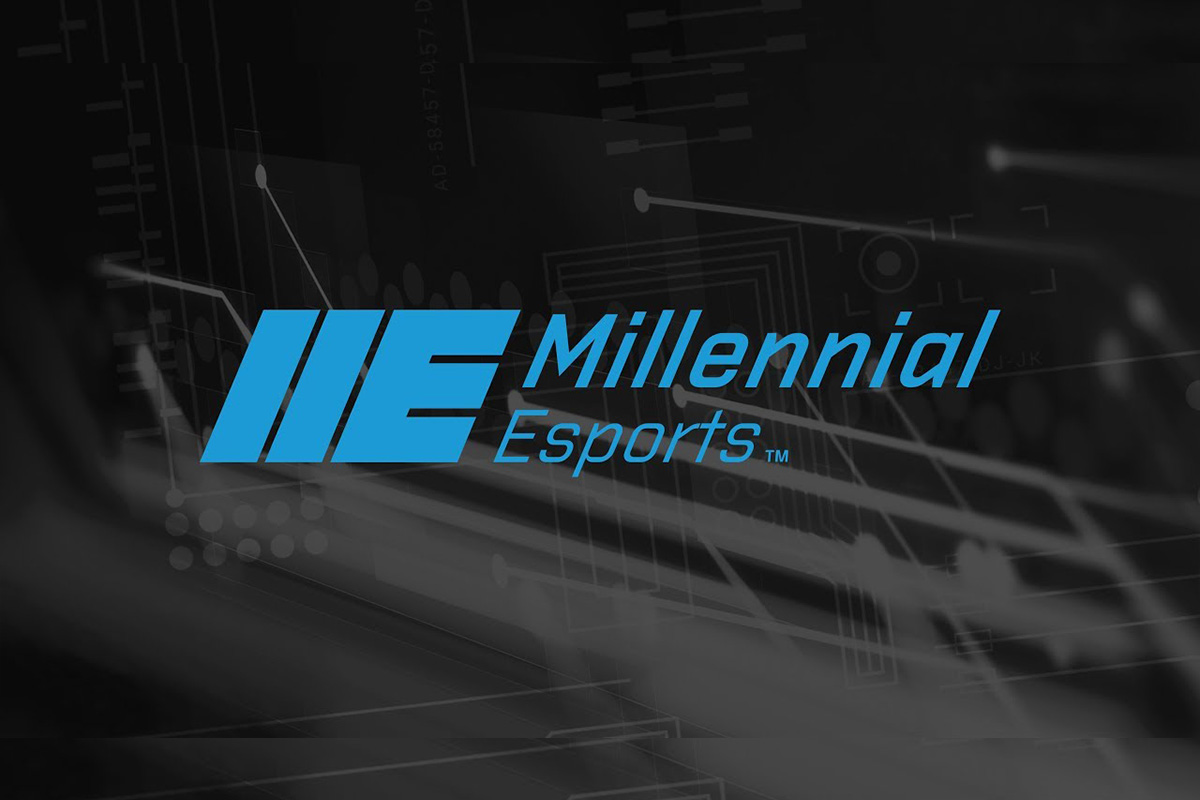 Reading Time:
1
minute
Millennial Esports Corp is going to offer the mobile gamers a wildcard entry into MEC's World's Fastest Gamer competition via its Gear.Club mobile racing game. Entry for World's Fastest Gamer will begin on July 20 and continues through to August 8.
"This is a perfect example of the synergies we are able to achieve with our intellectual property and assets. This initiative will introduce a new motorsports-focused audience to Gear.Club while also linking World's Fastest Gamer with the huge and growing mobile gaming market," Millennial Esports President, Darren Cox said.
World's Fastest Gamer will bring together eight hand-picked esports racing champions from different gaming titles, gaming platforms and countries. Two wildcard entrants – one from desktop gaming and one from the Gear.Club mobile platform will complete the ten finalists. These ten gamers will then compete for the opportunity to race an entire season for real starting in early 2020.
"The beauty of esports racing is the costs for entry are significantly lower than trying to compete in the real world. But not everyone can afford a gaming console, let alone a full-on PC and gaming rig. We want to open up the opportunity to everyone. If you have a smartphone or mobile device – you can enter World's Fastest Gamer thanks to Gear.Club," Cox said.
"For World's Fastest Gamer, we are trying to find the best of the best, no matter who they are. We want to know whether there is an incredibly talented gamer out there who had never even considered they might be fast enough to compete in real life," Cox added.
"The Godfather of Esports Racing" Takes Top Step at Millennial Esports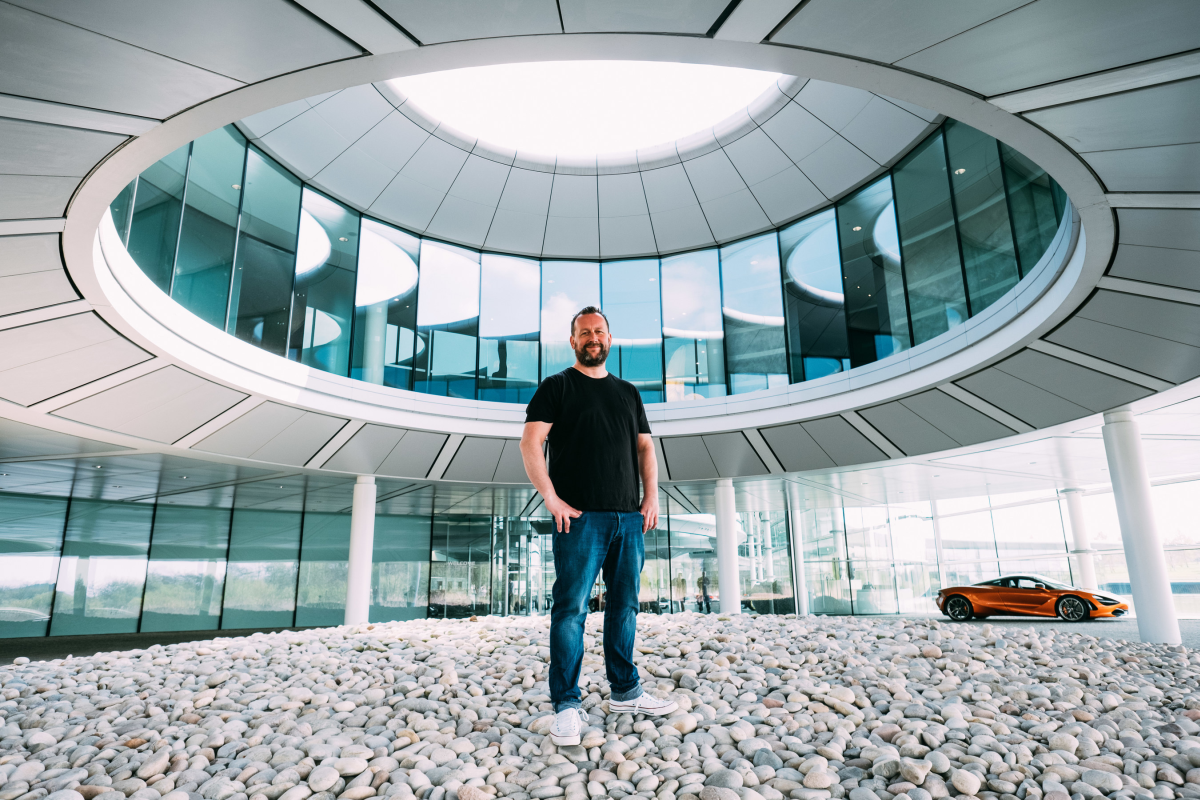 Reading Time:
2
minutes
Darren Cox, Founder of Nissan's famed GT Academy, now behind the wheel as CEO
Millennial Esports Corp. ("Millennial" or the "Company," TSX VENTURE: GAME, OTCQB: MLLLF), has appointed Darren Cox as company CEO and President, effective immediately. The founder of Nissan and Sony's GT Academy, Cox previously served as Nissan's Head of Global Motorsport. Also the man behind World's Fastest Gamer, Cox has spent more than two decades immersed in the automotive, motorsport, and gaming industries, earning the moniker "The Godfather of Esports Racing."
"Darren has proven throughout his career and during his time with Millennial that he is an innovative thinker with an innate ability to get things done," said Board member Peter Liabotis. "In appointing Darren as CEO, we have not only secured the best man for the job, we have also reaffirmed our commitment to esports racing and marketing data for the growing esports industry."
Cox made his mark in the motorsport industry as Global Motorsport Director for Nissan and head of Global Sales and Marketing for the Nissan Motorsport Brand. During his time with Nissan, Cox was responsible for the ground-breaking GT Academy program between 2008 and 2015, which took PlayStation gamers and turned them into international racing drivers for the Japanese manufacturer.
Previously, during his 18-year tenure at the Renault Nissan Alliance, Cox held several senior positions including Digital Marketing Director for Europe where he was responsible for, amongst other areas, customer data for marketing. It was in this role that Cox first realized the incredible value of data collection and analysis.
"I have seen the potential of Millennial Esports from day one and am excited to shape the company's future with the talented group of people we have assembled," said Cox in welcoming his move from Global CMO and President to CEO and President.
"That future is an unwavering focus on esports racing and data provision for the esports industry as a whole. These are still white spaces with a huge upside in terms of revenue that we can exploit through a combination of my background and our assets, such as our in-house gaming studio Eden Games and our data experts at Stream Hatchet."
Cox replaces hospitality and technology industry veteran Steve Shoemaker, who has successfully completed his work in restructuring the company. "Steve has done a tremendous job leading the company to focus on its core esports racing and data analytics assets while reducing its overhead cost structure and moving the company towards profitability. We would like to thank Steve for his efforts in positioning the company for its next phase of growth and wish him well in his next endeavour," said Board member Bryan Reyhani.
About Millennial Esports Corp.
Millennial Esports Corp. (MEC) recently restructured its business and leadership team. MEC now focuses exclusively on two areas – esports racing and esports data provision. With publishing, IP, content, and data expertise in its portfolio, combined with a new board and management team, MEC is ready to lead the rush to profitability in the esports industry.
MEC aims to revolutionise esports racing and the racing gaming genre via its industry-leading gaming studio Eden Games (Lyon France) which focuses on mobile racing games and its unique motorsport IP, including World's Fastest Gamer (created and managed by wholly-owned subsidiary IDEAS+CARS, Silverstone UK).
Building on the leading position of Stream Hatchet (a Barcelona, Spain-based wholly-owned subsidiary) MEC provides robust esports data and management information to brands, sponsors, and industry leaders. This data allows the esports industry to use this data to monetize the huge number of eyeballs in the gaming and esports space.
SOURCE Millennial Esports Corp.
IDN Media Officially Enters Esports By Acquiring ggwp.id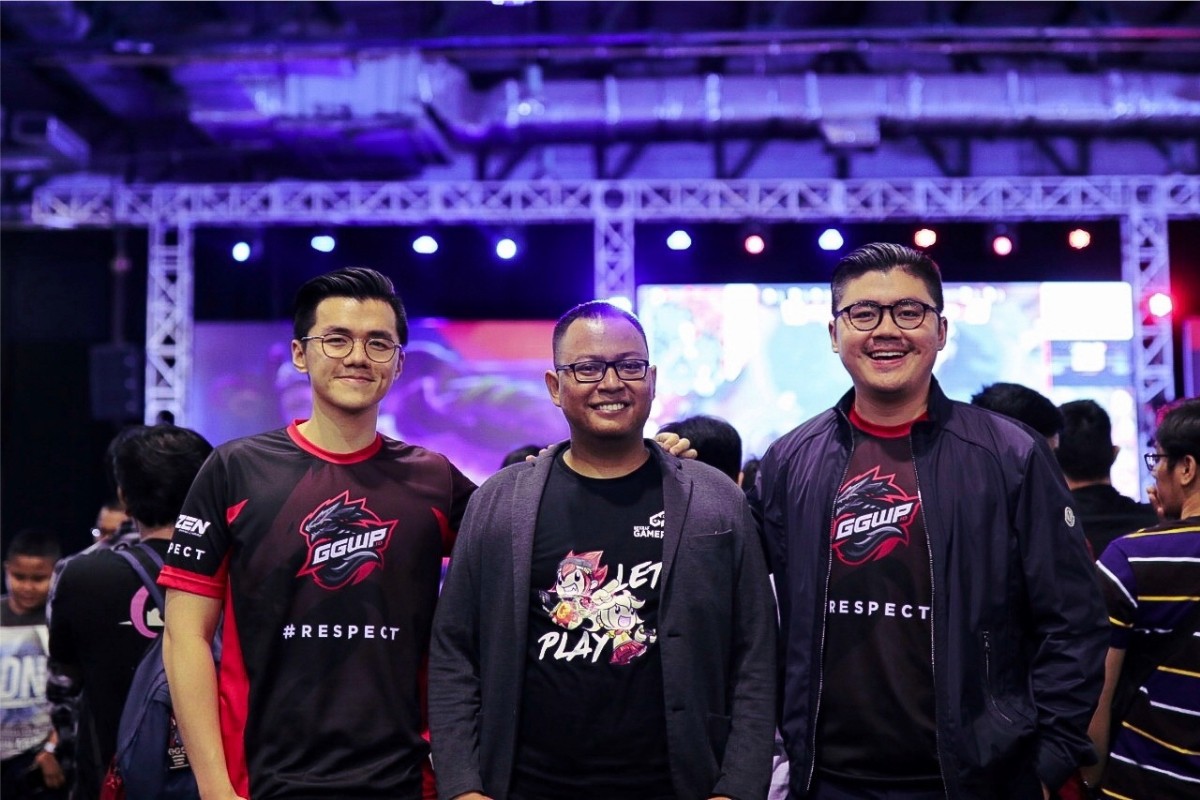 Reading Time:
2
minutes
IDN Media officially enters the eSports industry by acquiring GGWP.ID, the leading eSports media in Indonesia. Ricky Setiawan, who is the founder of GGWP.ID, will keep his role as the CEO of a 60-people team of GGWP.ID.
The eSports industry has grown rapidly in the past few years, especially in Indonesia. Understanding the potential, IDN Media believes that eSports' massive growth is just the beginning. It is indicated by the increase number of eSports players, viewers, and enthusiasts in Indonesia. As a result, 2019 and 2020 are projected to be the years of eSports by many industry experts.
As a one-stop eSports company, GGWP.ID will have 4 main business units: 1) eSports Media, 2) eSports Tournament Platform, 3) eSports Team, and 4) eSports Creative. eSports Media is a multi-platform media for eSports enthusiasts in Indonesia. eSports Tournament Platform is a platform that allows eSports enthusiasts to create and organize tournaments by themselves instantly. eSports Team is a professional eSports team that competes in popular games. eSports Creative is a multi-platform digital agency focusing on brand storytelling, content creation, and online activation.
In addition, GGWP.ID also hosts the leading gaming event in Indonesia, Game Prime, together with BEKRAF (Badan Ekonomi Kreatif) Republik Indonesia /  IACE (Indonesian Agency for Creative Economy) and AGI (Asosiasi Game Indonesia) – an Indonesian game association.
IDN Media is aiming to make GGWP.ID become the 'ESPN' of eSports in Indonesia and would like to change the perception about eSports from its stereotypical perspective – that playing games brings negative impacts. In fact, eSports can improve intelligence, teamwork, focus, and strategic thinking for Millennials and Gen Z. Through GGWP.ID, IDN Media wants to build more awareness and exposure of the opportunities that eSports can bring to society, including to eSports players, enthusiasts, content creators, and brands.
Winston Utomo, Founder & CEO of IDN Media – "We are very excited to enter the eSports industry and work together with Ricky and the whole GGWP.ID team. We believe that the eSports phenomenon has just begun. With GGWP.ID, we envision to create the biggest and most impactful eSports company in the region for Millennials and Gen Z."
Ricky Setiawan, Founder & CEO of GGWP.ID – "We are very thrilled to join IDN Media and to work together with Winston, William, and the whole IDN Media team. As the leading media company for Millennials and Gen Z in Indonesia, IDN Media can help us reach more audience and accelerate our vision to make eSports available for everyone."