Mercurius Releases its Artificial Intelligence App for Sports Trading on Betfair Exchange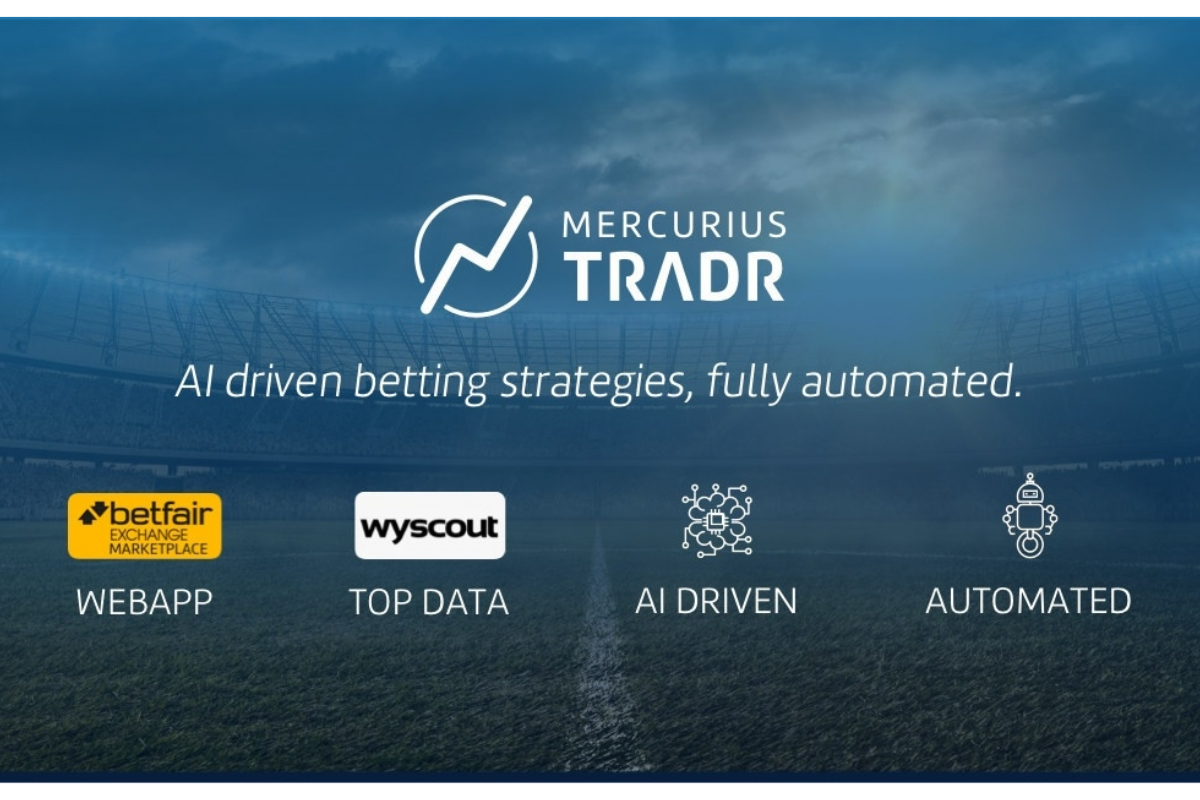 Reading Time:
2
minutes
Mercurius announced the launch of its new application, Tradr, in the Betfair App Directory, which makes successful sports trading as simple as pressing a button. Consistently positive returns are possible thanks to, Mercurius' proprietary Artificial Intelligence algorithms that powers fully automated value betting strategies.
For 2 years Mercurius has been developing its proprietary trading algorithms and today it's able to provide a fully automated trading system, that enables professional traders and sophisticated investors to invest in sports betting according to their chosen risk profile.
The app is a very simple interface connected to a very powerful and sophisticated AI engine; Betfair users just have to connect their Betfair account to Mercurius' App, choose their initial investment amount for their bankroll and then activate their chosen strategy; Mercurius Intelligence does the rest.
Mercurius technology stands out from the usual value betting strategies because it's able to calculate its own fair odds instead of using sharps bookies and line movements as a reference. This is possible because more accurate probabilities are calculated through fundamental analysis, meaning their AI analyses how well players and teams are playing by crunching millions of data points (goals scored, shots location, player skills).
This innovative approach has several benefits: strategies do not depend on market sentiment, but rather exploit it; clients don't need to have hundreds of soft books accounts nor they incur into restrictions.
"It's a great time for data science and betting, as the Big Data revolution has completely redefined how successfully you can analyse sports betting opportunities. Deep quantitative analysis allows Mercurius to forecast millions of outcomes and probabilities in seconds in order to uncover value bets: our AI crunches millions of data points describing matches second by second and creating a numeric picture of events and teams strength with much greater precision than was ever previously possible." – Lorenzo Malanga, Data Scientist and CRO at Mercurius.
About Mercurius BI:
Mercurius BI is a tech startup, operating in Italy and in the UK, aimed at transforming sports betting into a new financial investment category. Mercurius was founded in 2017 by Fabrizio Machella (CEO), Lorenzo Malanga (CRO) and Mario Ciardulli (CMO), and subsequently backed by an Italian VC and Wyscout in 2018. Since its inception, Mercurius has been improving its proprietary AI algorithms to crunch massive amounts of detailed sports data in order to create profitable value betting strategies. Today Mercurius's technology is available to professional traders and sophisticated investors through its app for the Betfair Exchange (https://trader.mercurius.io). Mercurius's innovative quantitative approach to sports betting trading is the foundation for the Company's vision of establishing sports betting trading as a viable alternative investment asset class. The Company is now eager to start working with investment firms to create tailored financial products based on sports betting trading that are targeted at qualified investors.
Source: Mercurius BI
World Pool extends global network with biggest ever World Pool season in 2023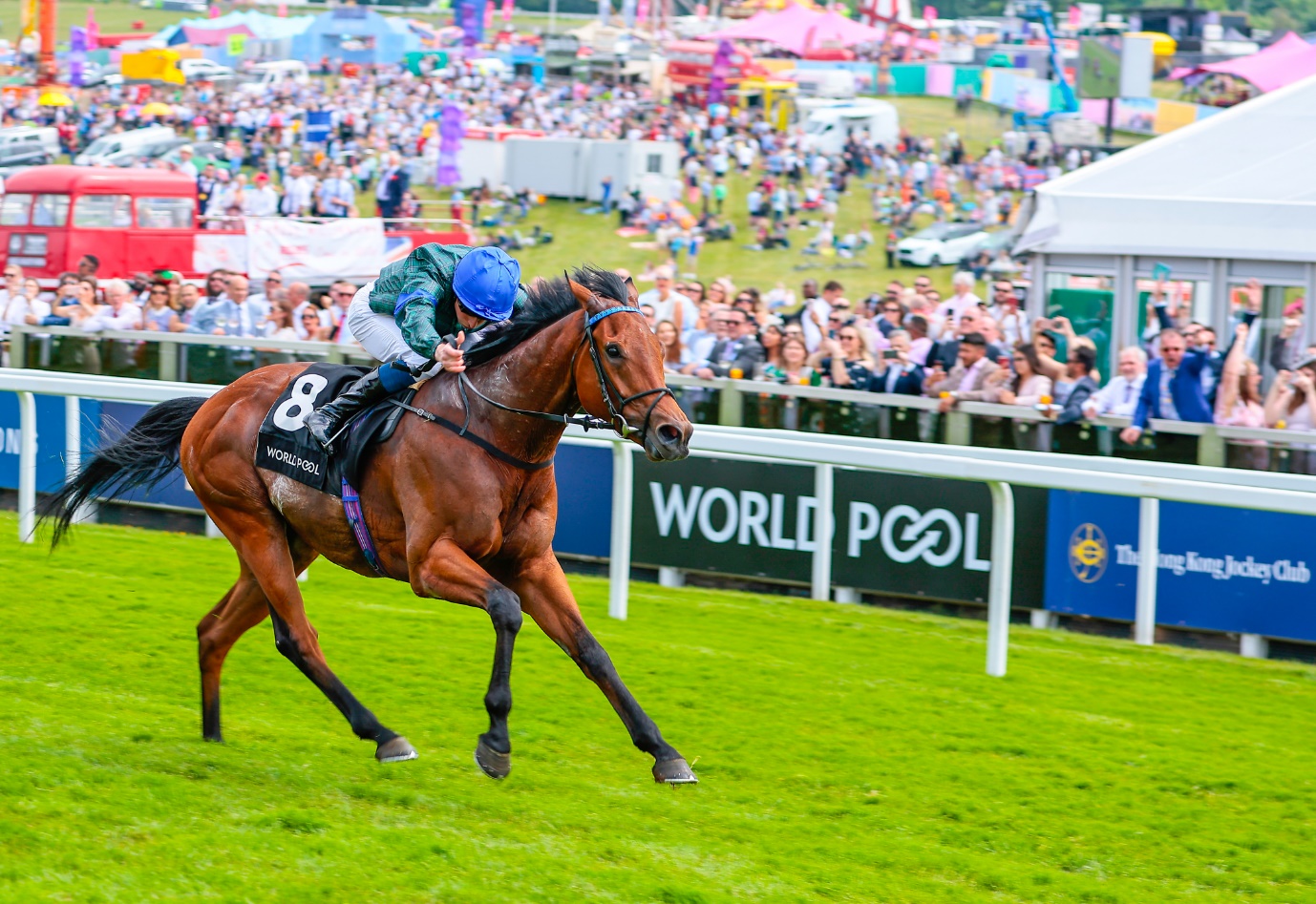 Reading Time:
5
minutes
World Pool, the globe's largest commingled horse racing pools created and powered by the Hong Kong Jockey Club (HKJC), will be extended further in 2023 with the addition of major fixtures, including Lightning Stakes Day in Australia, The Saudi Cup and the Irish Derby.
Following the successful introduction of World Pool Moment of the Year in 2022 in Great Britain and Ireland, this has now been extended to all global World Pool meetings and will reward stable staff with a total of over HK$1 million (approx. £103,000) in prizes, as well as a VIP trip to Hong Kong, thanks to additional funding from the HKJC, UK Tote Group, Racecourse Media Group (RMG) and Ascot Racecourse.
Starting on Saturday 28 January with Met Day at Kenilworth in South Africa, the first meeting where racing fans from over 20 countries will be able to bet into the World Pool, and ending on Melbourne Cup Day on 7 February in Australia, one World Pool Moment of the Day will be selected at each World Pool meeting to win a prize of £4,000 (HK$38,785).
Each winning groom from the season's 25 World Pool days will also enter the chance to be named World Pool Moment of the Year and win a VIP trip for four to Hong Kong for either the 2024 Hong Kong Derby or 2024 FWD Champions Day.
The 25 individual World Pool Moment of the Day winners will be narrowed down to a final four by a panel of global racing experts, before being voted on by the public for World Pool Moment of the Year, which will be revealed at the Hong Kong International Races at Sha Tin in December.
Last year's World Pool Moment of the Year winner was Alpinista and winning groom Annabel Willis, who lit up the Knavesmire at York Racecourse when landing the Group 1 Yorkshire Oaks before going on to win the Prix de l'Arc de Triomphe.
The Saudi Cup and Lightning Stakes to make World Pool debuts in Q1 2023
Lightning Stakes Day at Flemington on 18 February and Saudi Cup night in Riyadh on 25 February have been confirmed as the two new additions to the first quarter of World Pool races for 2023.
The opening quarter of the year now boasts five fixtures, with two visits to Meydan for Super Saturday (4 March) and Dubai World Cup Night (25 March), as well as the aforementioned Met Day (28 January) at Kenilworth.
Irish Derby and Lockinge Stakes among 18 UK and Irish World Pool events
For the first time, World Pool will be in operation at Newbury Racecourse in the UK with two races added to the World Pool season on Lockinge Stakes Day on 20 May, while Irish Derby Day is also set to feature amongst 18 UK and Irish events on 2 July. Coverage of Irish Derby Day will also include the Deutsches Derby at Hamburg-Horn, marking the first World Pool race from Germany.
In 2022, World Pool betting turnover hit a new high of HK$6 billion (approx. £622m), up from HK$4.8 billion (approx. £498m) in 2021, across the 21 racedays that were commingled, while Derby Day at Epsom recorded the single highest day of turnover with HK$66.1 million (approx. £6.8m) – *note: turnover is recorded in HK$, and approximate pound sterling figures are therefore based on current exchange rates.
Michael Fitzsimons, Executive Director Wagering Products of the Hong Kong Jockey Club, said: "We were absolutely thrilled with the results from our 21 World Pool meetings in 2022 and are excited to be extending that offering to 25 days this year.
"Having Australia and Saudi Arabia on the fixture list of 2023 World Pool meetings is another important step in the globalisation of World Pool, while adding some high-profile British and Irish meetings to the schedule is another exciting advancement.
"To complement our expanding list of World Pool meetings are the Moment of the Day and Moment of the Year initiatives, which for the first time will reward winning stable staff from all countries hosting World Pool races.
"Last year's launch of the competition in the UK and Ireland was met with great feedback from yards across the region and we look forward to opening that up to our World Pool days in South Africa, Australia, Saudi Arabia and Dubai."
Alex Frost, Chief Executive of the UK Tote Group, said: "We are looking forward to another World Pool season which now extends its reach across eight countries worldwide. For the UK and Ireland, it is welcome to see new additions to this year's schedule, with two races from Newbury's Lockinge Day added, along with Irish Derby Day, taking World Pool events hosted in the UK and Ireland to a total of 18.
"The ambitions for a global wagering platform are already being realised with over 20 pool betting operators now part of World Pool. Last year alone, the UK and Ireland saw record turnover of £521 million across 17 World Pool events, showcasing the best of our racing to a global audience, ensuring an improved value proposition for our own wagering customers and creating a more sustainable funding mechanism for horseracing in the future, with additional income for our racecourse partners.
"Our continued thanks go to our partners the Hong Kong Jockey Club, and in collaboration with RMG and Ascot, we are delighted to see Moment of the Day and Moment of the Year now extended to include all countries hosting World Pool races."
Martin Stevenson, Chief Executive Officer of Racecourse Media Group (RMG), which represents the media interests of The Jockey Club, Newbury, Goodwood, and York racecourses, said: "RMG is delighted to partner with Hong Kong Jockey Club, UK Tote and our racecourses to bring 11 high-quality British and Irish days to the innovative and important World Pool schedule.
"RMG looks forward to working with all the parties in growing both the sport's revenues and global appeal. We're also excited to see the World Pool Moment of the Day and Year awards increase in prize money and evolve into a global initiative for stable staff – the real unsung heroes of our sport."
Alastair Warwick, Acting Chief Executive Officer, Ascot Racecourse, said: "It's fantastic to see this truly global expansion of the meetings included in the World Pool for 2023. The continued growth of World Pool since launching at Royal Ascot in 2019 has been very impressive and hugely important for British racing. We look forward to being involved again across our major meetings this year."
Gregory Bortz, the Executive Chairman of Cape Racing, the operator of racing in the Western Cape of South Africa, said: "We are honoured to have WSB Met Day, one of the biggest and most prestigious days on the South African racing calendar, be included as a World Pool event. We believe the sight and sounds of nineteen of our finest equine athletes competing for this prestigious Grade 1 race, with the views and sounds of Cape Town playing out in the background, will make for an unforgettable experience for the countless racing enthusiasts around the globe betting into the World Pool.
"The Hong Kong Jockey Club represents the gold standard for racing operators around the world, and we at Cape Racing look forward to following their lead by ensuring our top-class racing provides the entertainment and turnover befitting of World Pool status."
Provisional World Pool events to be hosted on the following days in 2023:
January
Saturday 28: Met Day – Kenilworth Racecourse, South Africa
February
Saturday 18: Black Caviar Lightning Race Day – Flemington Racecourse, Australia
Saturday 25: Saudi Cup – King Abdulaziz Racecourse in Riyadh, Saudi Arabia
March
Saturday 4 March: Super Saturday – Meydan Racecourse, Dubai
Saturday 25 March: Dubai World Cup – Meydan Racecourse, Dubai
Other key fixtures will be finalised later in the year, but major meetings including Royal Ascot, King George Day, Goodwood Festival, York Ebor Meeting, British Champions Day and Melbourne Cup Day will also form part of World Pool 2023.
OnAir Entertainment™ launches a new game, Blazing Dragon Tiger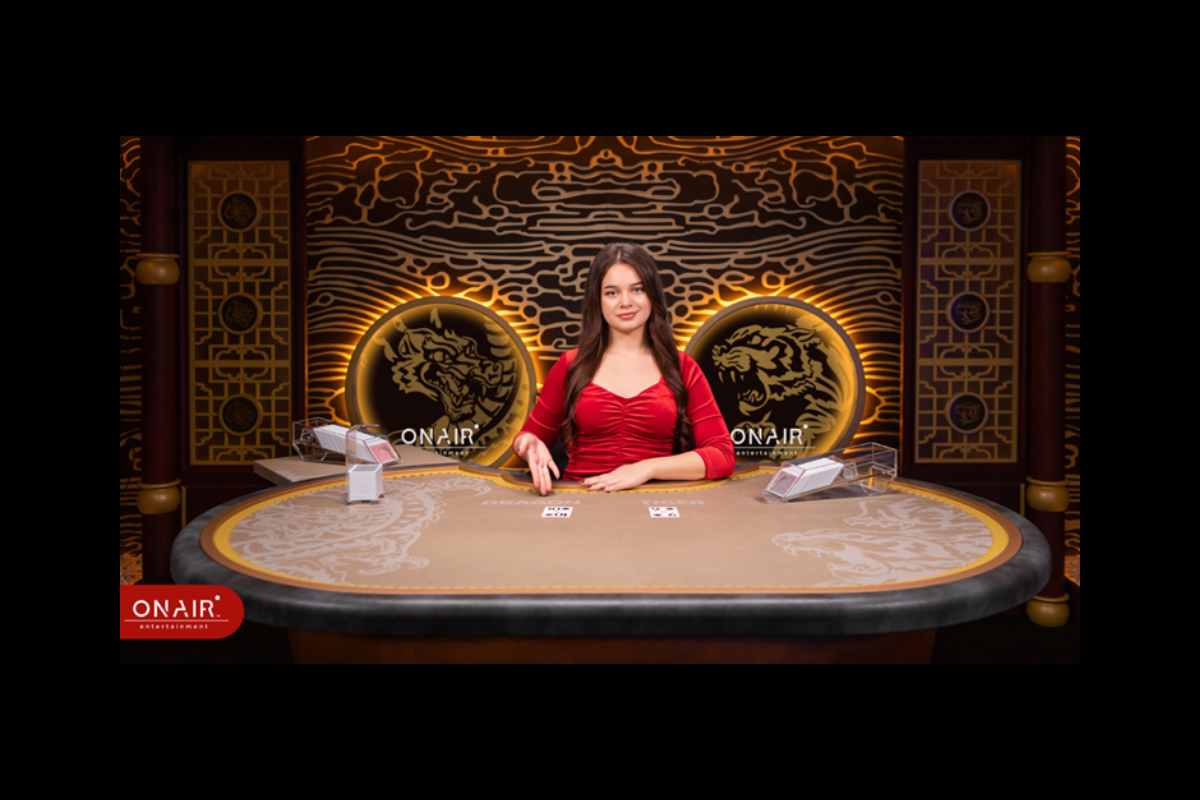 Reading Time:
< 1
minute
OnAir Entertainment™️, the go-to provider of premium live casino content to operators, launched a new game, Blazing Dragon Tiger to their game portfolio on 26th January.
With its unique studio environment and table-felt animation, in Blazing Dragon Tiger players decide which spot to bet on and anticipate the winning side to be either Dragon, Tiger, or Tie, with the option of additional side bets.
Alongside the smooth gameplay and great UI visuals, the studio environment will bring greater value to customers by offering brandable studio elements. In addition, customisation by customers may also be in the configurable side bets and bet limits.
Real-time percentages will show how many users are betting on Dragon, Tiger, or Tie offering live predictions and statistics. Additionally, the option to zoom in and zoom out on specific roads will allow players to see better all-needed results on these roads.
Blazing Dragon Tiger will join the OnAir Entertainment's™️ games portfolio with Standard Blackjack, Standard Roulette, Speed Roulette, Auto Roulette, 9 Pots of Gold™ Streamicon™, Eclipse Blackjack™, Card Matchup, and Lotus Speed Baccarat™️.
OnAir Entertainment's™️ games are designed to offer a real-life gaming experience thanks to world-class digital branding technology, professional game presenters, and sleek branded environments which offer an immersive experience for players.
Seval Kaya, Business Development Director at OnAir Entertainment™, added: "We are very happy to announce a new game in our portfolio with great animation features creating stands out in the industry. Furthermore, our customers can use the brand elements on this new gaming experience for even better customisation. We have achieved this wonderfully designed user interface thanks to everyone who was involved in bringing this game to life."
Gambling payment fintech continues hiring drive with senior appointment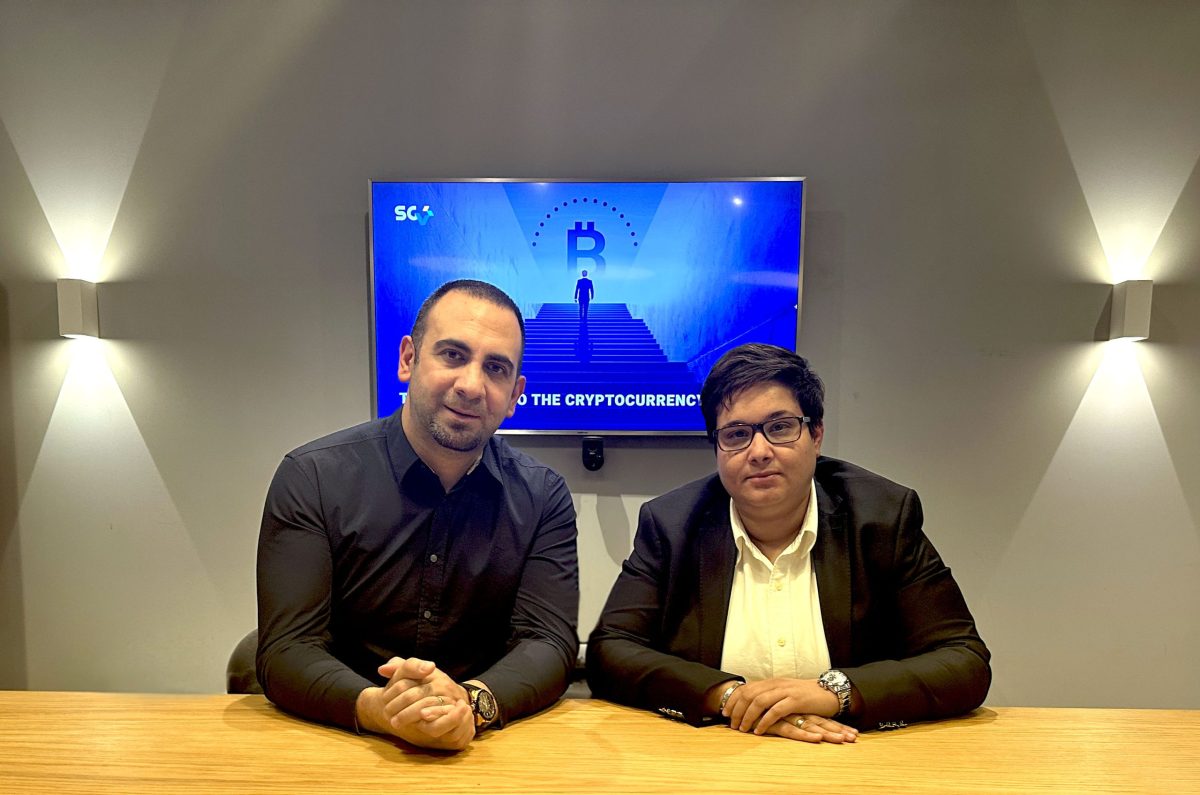 Reading Time:
2
minutes
Meryem Habibi joins as Chief Revenue Officer
Global cryptocurrency-based fintech services group, SG Veteris, has appointed Meryem Habibi as Chief Revenue Officer. In this newly created role, Meryem will oversee the group's global revenue generating functions and is responsible for the growth strategy, performance and alignment of its revenue-generation operations.
Reporting to CEO, Anil Oncu, Meryem will lead sustainable business growth though sales, strategic partnerships and marketing, identifying suitable customer segments to target and new markets to enter. Founded over six years ago and headquartered in London, the company grew its staff numbers by 25% and opened new offices in Estonia and Lithuania in 2022, to expand the reach of its Bitpace (gambling and gaming industry online cryptocurrency payment platform) and Koinal (popular cryptocurrency trading platform) brands. It has five offices and provides services to 150+ countries.
Commenting on the appointment, Anil Oncu said:
"I am delighted to welcome Meryem to the team. SG Veteris is in a growth phase, and we are currently bucking the trend in the market by continuing to hire key roles to help with our global expansion plans in reputable jurisdictions over the course of 2023. We're excited about launching in even more countries as we are seeing consumer behaviours shift and crypto payments becoming more popular and in demand. We are proud to continue to attract the best people in the industry to help us continue to scale."
Meryem has over 15 years' experience in finance and technology innovation and joins from international payments/FX trading fintech, AZA Finance, where she was responsible for a major expansion of operations across Middle East & Africa. She has previously served as Head of Channel Operations for EMEA and APAC regions at Diebold Nixdorf, the US-based ATM and software giant, and led marketing and communications at Samsung Electronics.
Meryem Habibi adds:
"SG Veteris is a well-established company with high quality, flexible products which address genuine needs and gaps in the market, and I'm excited about the opportunities ahead. I see real growth potential in the benefits we can bring to cross-border trade and helping businesses to conduct more efficient and cost-effective transactions."