Mercurius Releases its Artificial Intelligence App for Sports Trading on Betfair Exchange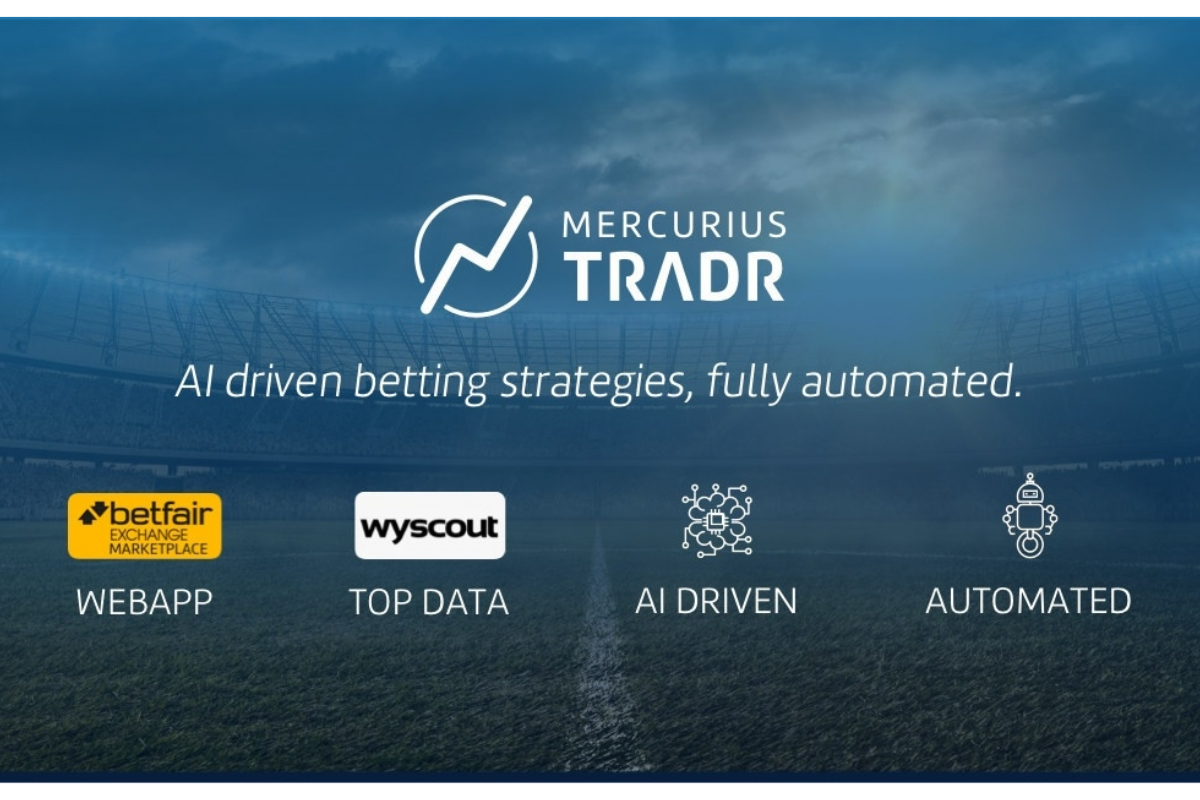 Reading Time:
2
minutes
Mercurius announced the launch of its new application, Tradr, in the Betfair App Directory, which makes successful sports trading as simple as pressing a button. Consistently positive returns are possible thanks to, Mercurius' proprietary Artificial Intelligence algorithms that powers fully automated value betting strategies.
For 2 years Mercurius has been developing its proprietary trading algorithms and today it's able to provide a fully automated trading system, that enables professional traders and sophisticated investors to invest in sports betting according to their chosen risk profile.
The app is a very simple interface connected to a very powerful and sophisticated AI engine; Betfair users just have to connect their Betfair account to Mercurius' App, choose their initial investment amount for their bankroll and then activate their chosen strategy; Mercurius Intelligence does the rest.
Mercurius technology stands out from the usual value betting strategies because it's able to calculate its own fair odds instead of using sharps bookies and line movements as a reference. This is possible because more accurate probabilities are calculated through fundamental analysis, meaning their AI analyses how well players and teams are playing by crunching millions of data points (goals scored, shots location, player skills).
This innovative approach has several benefits: strategies do not depend on market sentiment, but rather exploit it; clients don't need to have hundreds of soft books accounts nor they incur into restrictions.
"It's a great time for data science and betting, as the Big Data revolution has completely redefined how successfully you can analyse sports betting opportunities. Deep quantitative analysis allows Mercurius to forecast millions of outcomes and probabilities in seconds in order to uncover value bets: our AI crunches millions of data points describing matches second by second and creating a numeric picture of events and teams strength with much greater precision than was ever previously possible." – Lorenzo Malanga, Data Scientist and CRO at Mercurius.
About Mercurius BI:
Mercurius BI is a tech startup, operating in Italy and in the UK, aimed at transforming sports betting into a new financial investment category. Mercurius was founded in 2017 by Fabrizio Machella (CEO), Lorenzo Malanga (CRO) and Mario Ciardulli (CMO), and subsequently backed by an Italian VC and Wyscout in 2018. Since its inception, Mercurius has been improving its proprietary AI algorithms to crunch massive amounts of detailed sports data in order to create profitable value betting strategies. Today Mercurius's technology is available to professional traders and sophisticated investors through its app for the Betfair Exchange (https://trader.mercurius.io). Mercurius's innovative quantitative approach to sports betting trading is the foundation for the Company's vision of establishing sports betting trading as a viable alternative investment asset class. The Company is now eager to start working with investment firms to create tailored financial products based on sports betting trading that are targeted at qualified investors.
Source: Mercurius BI
The Growing Use of Blockchain by Start-ups and SMEs with Alexandra Karpova (Co-Founder & CEO at Millennium Communications) at TCE2019 Prague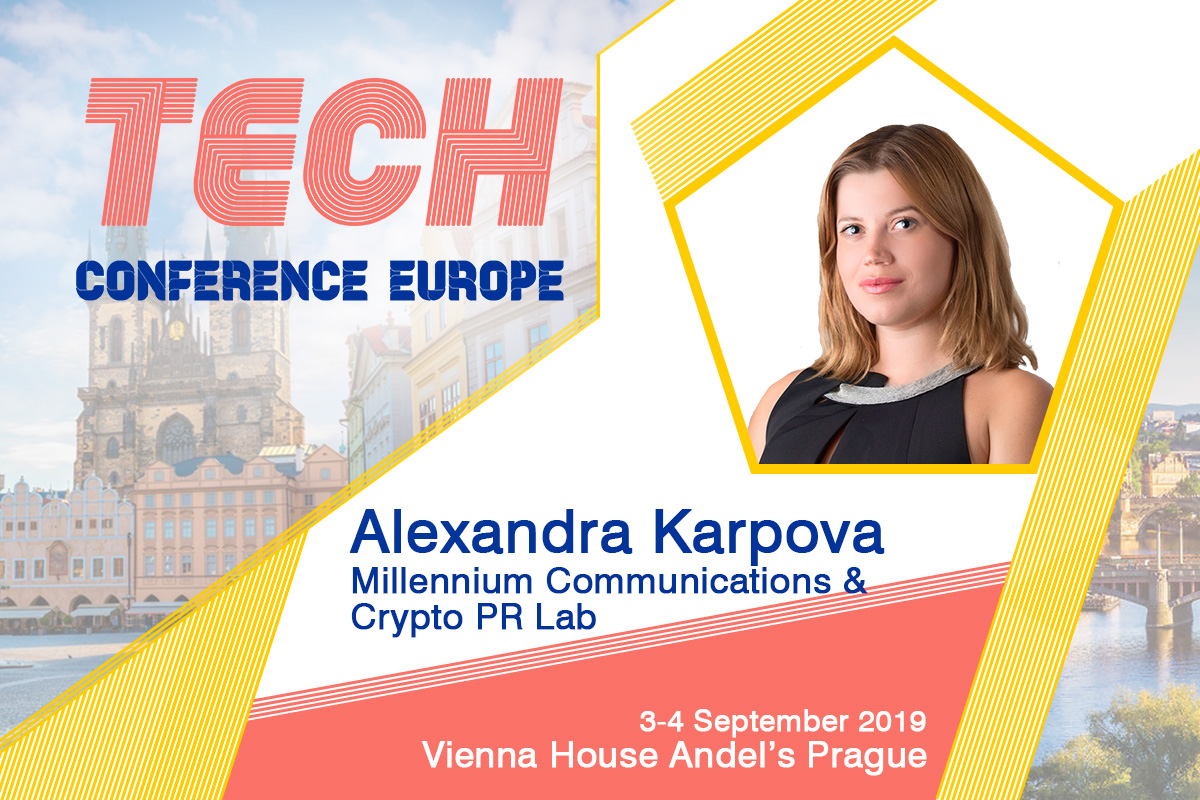 Reading Time:
3
minutes
The inception of new technologies has always been cataloged as a disruptor. There has never been such a technology that can carry the ability to disrupt ordinary business practices around the globe. Blockchain technology applications have only recently come to light, but are becoming more relevant and its potential only continues to grow. The wide use of Blockchain has been recorded also in the startup-up and SMEs companies and the booms are yet to come.
There are many ways in which businesses can already use blockchain and they depend on the industry in which they operate. In the real estate industry, there are marketplaces for renting or selling properties on blockchain-based P2P marketplaces. The same goes for the insurance industry, where blockchain-based applications already manage claims. The hype goes on and we can see the use of blockchain-based security applications in the IoT industry.
We must also mention logistics, where companies can tap into blockchain-based platforms that monitor and track freight movement. The list goes on and we are seeing these implementations on a daily base.
Small businesses can get ahead, innovate and build an edge with blockchain transformation by using blockchain-based services as well as creating their own apps on top of blockchain – decentralized apps, or DApps. Finally, businesses can already use smart contracts to regulate and govern relationships and agreements with other entities.
Most importantly, we can see that the biggest way in which blockchain technology is going to revolutionize SMEs is its ability to develop smart contracts.  All thanks to smart contracts, remote and autonomous consensus between two parties can be done through a single click on a self-reliant infrastructure that can help SMEs grow beyond their wildest imagination.
As a decentralized system, there is no need to pay intermediaries and both the enterprise and the consumer save a lot of money. Plus, the fact that blockchains are immutable makes it a lot more secure than traditional systems.
The organizers of PICANTE Tech Conference Europe are putting together a panel discussion that will focus on this revolutionary new trend can positively impact your Start-up/SME and what implications it will have for the future.
The panel discussion will be joined by Alexandra Karpova (Sasha), Co-Founder & CEO at Millennium Communications, who will bring the latest information about the widespread use of Blockchain.
About Alexandra Karpova
Alexandra is the CEO of Crypto PR Lab, the top blockchain and cryptocurrency public relations firm. She has eight years of experience in leadership roles in blockchain, finance, real estate, luxury concierge management, and marketing in New York. She managed a real-estate rental agency as well as founded Millennium Communications. She worked for top brands Morgan Stanley, CITI, Douglas Elliman Real Estate and luxury concierge LVH Global. Alexandra brings her knowledge of business and an extensive network of high-net-worth individuals eager to invest in new projects to Millenium Communications. She holds a bachelor's degree in finance and economics from Baruch College, NY.
PICANTE Tech Conference Europe is designed to bring both people and knowledge together and provides the excellent ecosystem of networking and learning opportunities without interruptions with emphasis on comfort and communication. After learning from genuine world-class experts and wayseers, meeting achievers shaping the B2B ecosystem, all attendees will get the chance to grab a drink and relax while networking at the evening social gathering.
REGISTER HERE or BROWSE THE AGENDA/PROGRAM!
Seats are limited (Super Early Bird Rate – valid through 30th of June)
About PICANTE Media and Events
PICANTE.today is a news publishing website which digests/hand picks the latest news about technology, entertainment, lifestyle, finance and politics and serves them to their readers and subscribers daily.
As a responsible learning source, the team at PICANTE Media and Events are committed to 3 main principles:
Trusted and Reliable Reporting & Publishing
The articles and press releases on their website are all published from verified sources.
NO Psychological and Emotional Manipulation
The editorial team and marketing team do not aim to produce emotional manipulation and always stay away from news, press release and articles that produce fear, anxiety, racism or show any sort of cruelty towards animals and humankind.
NO Fake News
PICANTE.today ensures readers will never find any "directed" lies on the news portal as the team has taken an anti-fake news standing point from their inception.
For more details, visit www.picante.today
Bulgarian gambling industry becoming more and more interesting for international companies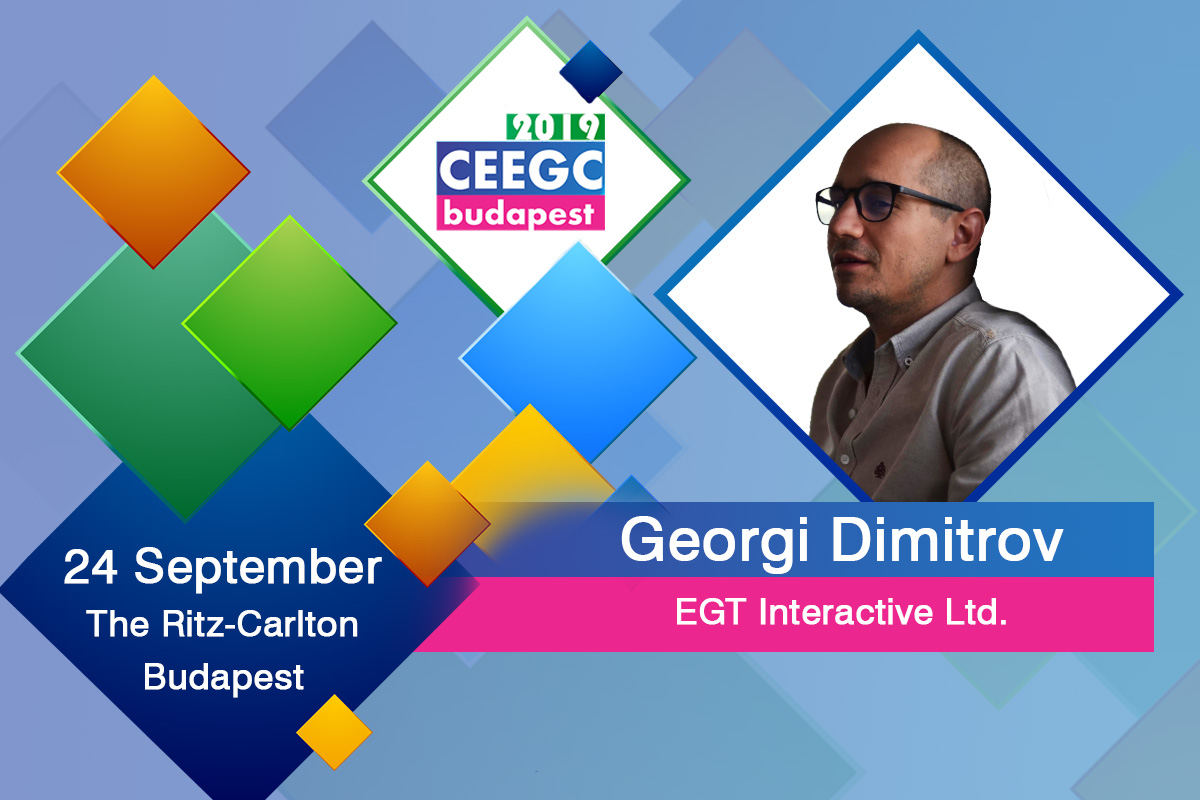 Reading Time:
3
minutes
EGT Interactive Legal Counsel / Compliance Manager to share industry insight about the Bulgarian market at CEEGC 2019 Budapest.
Recent headlines in the gambling industry media outlets have reported that the Bulgarian Ministry of Finance has appointed Alexander Georgiev as the new Head of Bulgaria's State Gambling Commission, however, there has been quite a few movements in the region that need mentioning.
The former head, Maria Filipova, is appointed as the deputy chairman of the Financial Supervision Commission (FSC) and is now in charge of the Investment Activity Supervision Division.
The naming of the new and now former Head of Bulgaria's State Gambling Commission comes after the dismissal of Ohnemir Mitev, who was accused by media publications in regards to the commissions' inaction against the aggressive advertising of gambling on national televisions.
Besides the shifts in the state-wide industry management, there have been quite a few large names mentioned that have entered the market or established strategic offices.
Kambi Group plc is now powering the international sports betting expansion of Bulgaria's National Lottery JSC after the two companies strengthened their partnership by signing an extended sportsbook agreement.
The new deal which is already in effect enables Kambi to continue to provide its Sportsbook and managed services to the National Lottery JSC's 7777.bg brand in Bulgaria and in addition, support the operator's planned entry into Moldova this summer.
Scientific Games has also successfully launched the first in a series of online slot games with National Lottery Bulgaria and within 24 hours following the initial launch of nine player-favorite digital games, the games generated over a half million Euros in sales.
Scientific Games' partnership with National Lottery Bulgaria builds on the Company's presence in regulated European gaming markets, where it is reaching new players with a portfolio of immersive online games. The launch in Bulgaria included globally renowned favorites like 88 Fortunes®, Giant's Gold®, and Rainbow Riches™. Scientific Games plans to launch more titles with National Lottery Bulgaria in 2019 to entertain a broader audience and drive player engagement.
Microgaming, one of the industry's leading software providers, is also now live with National Lottery AD to provide its award-winning poker platform in Bulgaria.
The major poker deal, signed through Prima Networks Limited, marks the first time that Microgaming's poker network has been made available in the Bulgarian market. The move is in line with Microgaming's strategic goal of continuing to expand its presence in key regulated markets.
All these movements are recorded on the supplier side, however, when we examine the operators' side, it is a totally different story. However, this doesn't mean that the industry isn't booming at the moment in Bulgaria.
The Bulgarian Trade Association of Manufacturers and Operators in the Gaming Industry's (BTAMOI) has reported in at the end of 2018 that the country's online gaming revenues showed a growth in the last financial year. The industry paid €57 million in taxes to the government, which corresponds to a 17 percent rise year on year. BTAMOI said in a press release: "For the period 2017/2018 the gaming industry in Bulgaria has shown very good results at a national level, based on the country's upward economic performance."
The online gambling segment in Bulgaria represents about 10 percent of the country's total gambling market. The segment posted revenue of €89 million in the nine months to September 30, a spike of 30 percent compared to the figure same time last year.
At the 4th edition of the yearly Central and Eastern European Gaming Conference, which takes place on the 24th of September at the Ritz-Carlton Budapest, Georgi Dimitrov, Legal Counsel / Compliance Manager at EGT Interactive will join the "Regulated Central and Eastern European jurisdictions" compliance panel discussion and share the latest insights on the subject and how Bulgaria can be a good opportunity for operators to expand in regulated markets.
About Georgi Dimitrov
Georgi Dimitrov is a legal counsel at EGT Interactive Ltd., with a focus on legal, regulatory and technical compliance matters related to the iGaming industry. He specializes in international gambling regulation and provides guidance on licensing and certification frameworks, policy drafting, and compliance processes. His line of work involves communication with local stakeholders in the business such as testing labs, regulators and operators. He has background in company structuring, M&A, business and corporate development and extensive expertise in competition law. As a lawyer, he has advised the Bulgarian operations of large-scale corporate clients and public authorities.
Make sure you take advantage of this unique opportunity of learning and networking with the gambling industry in the CEE and Balkans region via the CEEGC platform which is committed to bringing together industry shareholders and government officials from the region on a yearly base.
Register here or View the Agenda!
Browse the official event website here: www.ceegc.eu
GLI®Joins the Canadian Gaming Association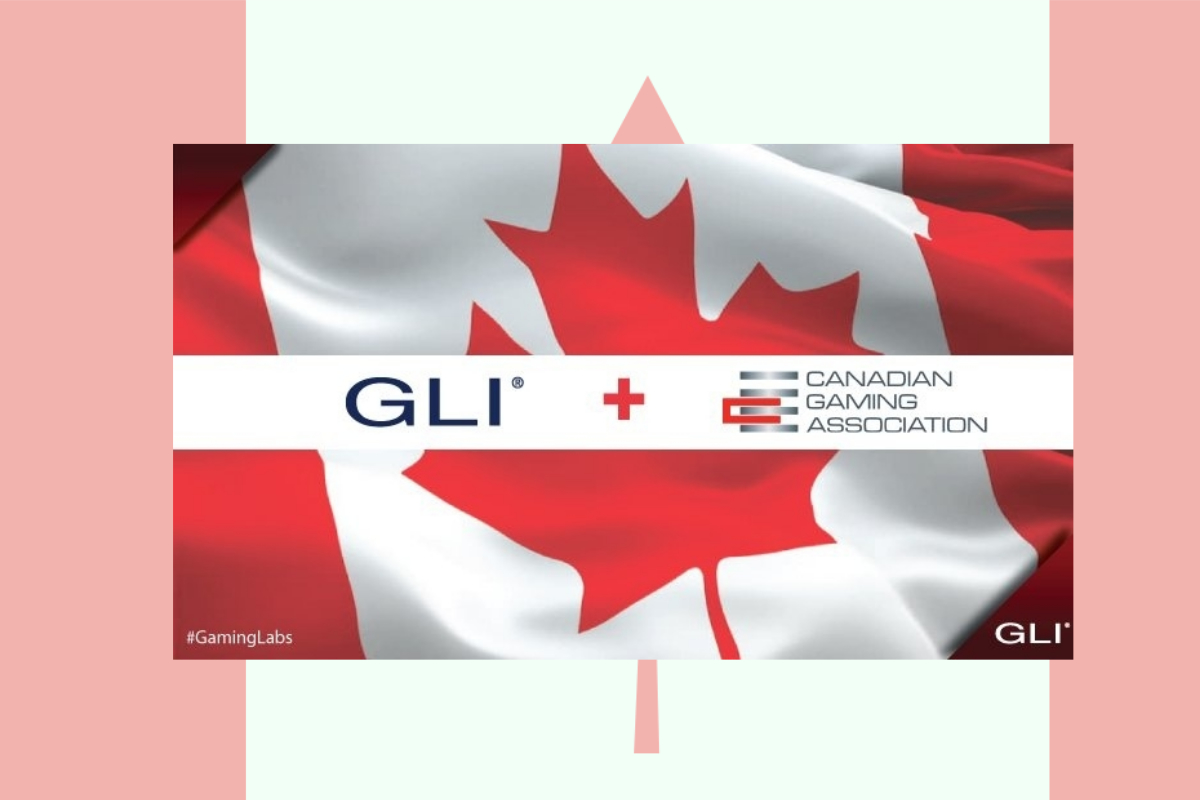 Reading Time:
2
minutes
Gaming Laboratories International (GLI®) is proud to have joined the Canadian Gaming Association (CGA), a not-for-profit organization that works to advance the evolution of Canada's gaming industry.
"We are delighted to welcome Gaming Laboratories International to the Canadian Gaming Association," said Paul Burns, President and CEO, CGA. "GLI joins a growing list of members who represent an inclusive and diverse list of operators, manufacturers, suppliers, and other industry associations who are committed to advocating for the benefits associated with the Canadian gaming industry. They will bring great value to our association, thanks to GLI's deep history in Canada and its world-class services."
"We are honored to become an associate member of the Canadian Gaming Association," said Salim L. Adatia, GLI's Vice President of iGaming and Canadian Services. "This marks another important milestone in our continuing commitment to the growing Canadian gaming landscape. We've been working closely with our Canadian colleagues for many years and we look forward to further enriching our successful relationships with Canadian gaming, lottery, and First Nations regulators, operators, and suppliers through our membership in the CGA."
The CGA is the primary source of information on gaming in Canada and co-owns the Canadian Gaming Summit, which GLI is sponsoring and speaking at again this year, and Canadian Gaming Business magazine. CGA members enjoy a variety of exclusive benefits, including leveraging the organization's established relationships with key lottery and gaming senior management, regulators, and government officials; advocacy on key issues and legislation affecting the Canadian gaming and lottery industries; and access to proprietary research on a variety of topics, including public attitudes and opinions, responsible gambling, and economic development.
After 30 years in business, GLI has never lost sight of why we opened our doors in the first place, both in Canada and around the globe: To be the trusted, proven advisor, offering an unparalleled range of services designed to enrich the Canadian gaming environment. Now, GLI's membership in the CGA further underscores the lab's strong support for Canada's growing gaming and lottery industries. For over two decades, GLI has operated a full-service test lab in Burnaby, British Columbia that has provided testing for the land-based, online, charitable, pari-mutuel, and lottery gaming sectors across the country and its global lottery group is based in Moncton, New Brunswick. Additionally, GLI's cybersecurity and professional services arm: Bulletproof Solutions, Inc. – A GLI Company, is headquartered in Fredericton, New Brunswick. And in 2016, GLI became the first independent test lab to join the Gaming Security Professionals of Canada (GSPC) association.
Salim L. Adatia to Moderate Technology Panel at the Canadian Gaming Summit, June 20, 2019, at 11:15 a.m. – 12:05 p.m.
Salim L. Adatia, GLI's Vice President of iGaming & Canadian Services, will moderate a panel on the topic: "Exploring Emerging Technologies" during the upcoming 23rd Annual Canadian Gaming Summit taking place at the Edmonton Convention Centre, June 18 – 20, 2019. Adatia will be joined by Stasi Baran, Ph.D., COO of nQube. They will discuss how such emerging technologies as blockchain, artificial intelligence (AI), and cryptocurrencies will impact Canada's gaming industry; examining the pros, cons, and risks that will have to be managed to adopt them.
About Gaming Laboratories International:
Gaming Laboratories International, LLC delivers the highest quality land-based, lottery, and iGaming testing and assessment services. GLI's laboratory locations are found on six continents, and the company holds U.S. and international accreditations for compliance with ISO/IEC 17025, 17020, and 17065 standards for technical competence in the gaming, wagering and lottery industries. GLI also holds ISTQB certification.