Trada Casino launches Red Rake Gaming to the UK Market
Reading Time:
2
minutes
Red Rake Gaming are delighted to have partnered with the highly successful TradaCasino team who will be the first to market with the Red Rake Gaming content in the UK market.
TradaCasino, best known for offering its players with the best game content, fast payouts, great bonuses and a secure gaming experience boasted by its myriad of accreditations from review sites, now joins the long list of Red Rake Gaming partners.
As part of this agreement, all the top titles from Red Rake Gaming's innovative portfolio will be available to TradaCasino players, including Mystic Mirror, Viva Las Vegas, and the Asp of Cleopatra – all of which are proven to be firm favourites amongst Red Rake Gaming's network.
Red Rake Gaming are constantly pushing the boundaries when it comes to game development, and have produced an exciting blend of exclusive content that takes into account market trends, demographics, mathematics, player personality as well as operator analysis. Red Rake Gaming offer an engaging and interactive slots experience that is perfect for the smart phone and tablet computing generation.
Nick Barr, Managing Director of Red Rake Gaming in Malta, said: We are thrilled to have partnered with TradaCasino, I have watched TradaCasino grow over the years going from strength to strength to become a firm favourite for UK casino players. This partnership is our first of many planned launches into the UK market and we are very confident that our games will be as well received as we have experienced in other markets.
Rachel Morgan, Head of Casino at TradaCasino, said: "TradaCasino are delighted to bring Red Rake Gaming content to our players. We are particularly thrilled to be the first online casino to bring this content to the UK market. The addition of Red Rake Games has made a big impact on the already extensive TradaCasino library. Mystic Mirror in particular is a huge hit with our players, so our partnership has already got off to a great start!. "
About Red Rake Gaming:
Red Rake Gaming, an online casino provider, offers a wide and varied portfolio of top performing games across various markets including Belgium, Italy, Spain, Portugal, Romania, Malta and the UK. As a boutique provider to the iGaming industry we pride ourselves on working closely with our partners to drive their revenues through our high quality game production, exclusive promotions and flexibility to accommodate their individual needs. Coming from a strong social background, Red Rake Gaming content has already been proven in the social casino space, with all the success's from social applied to our real money gaming. Since its inception, Red Rake Gaming has experienced significant growth, and demand for feature rich games continues to strengthen. With over 30 top performing slots, video bingo's, video poker and table games, Red Rake Gaming has games to meet all operators requirements.
For more information on industry leading content, please visit: www.redrakegaming.com
About Trada Casino:
We have a massive selection of slots, roulette and card games for you to enjoy! We are constantly adding new titles all the time and if you have any favourites please let us know! At TradaCasino we want you to enjoy your gaming and ready to answer any questions or listen to any suggestions you may have. TradaCasino.com has taken rigorous measures to meet all the international requirements of responsible gambling.All of our games are also independently tested by 3rd parties to ensure all outcomes are completely random and deemed as fair.
NSoft Days – trend presentations for stakeholders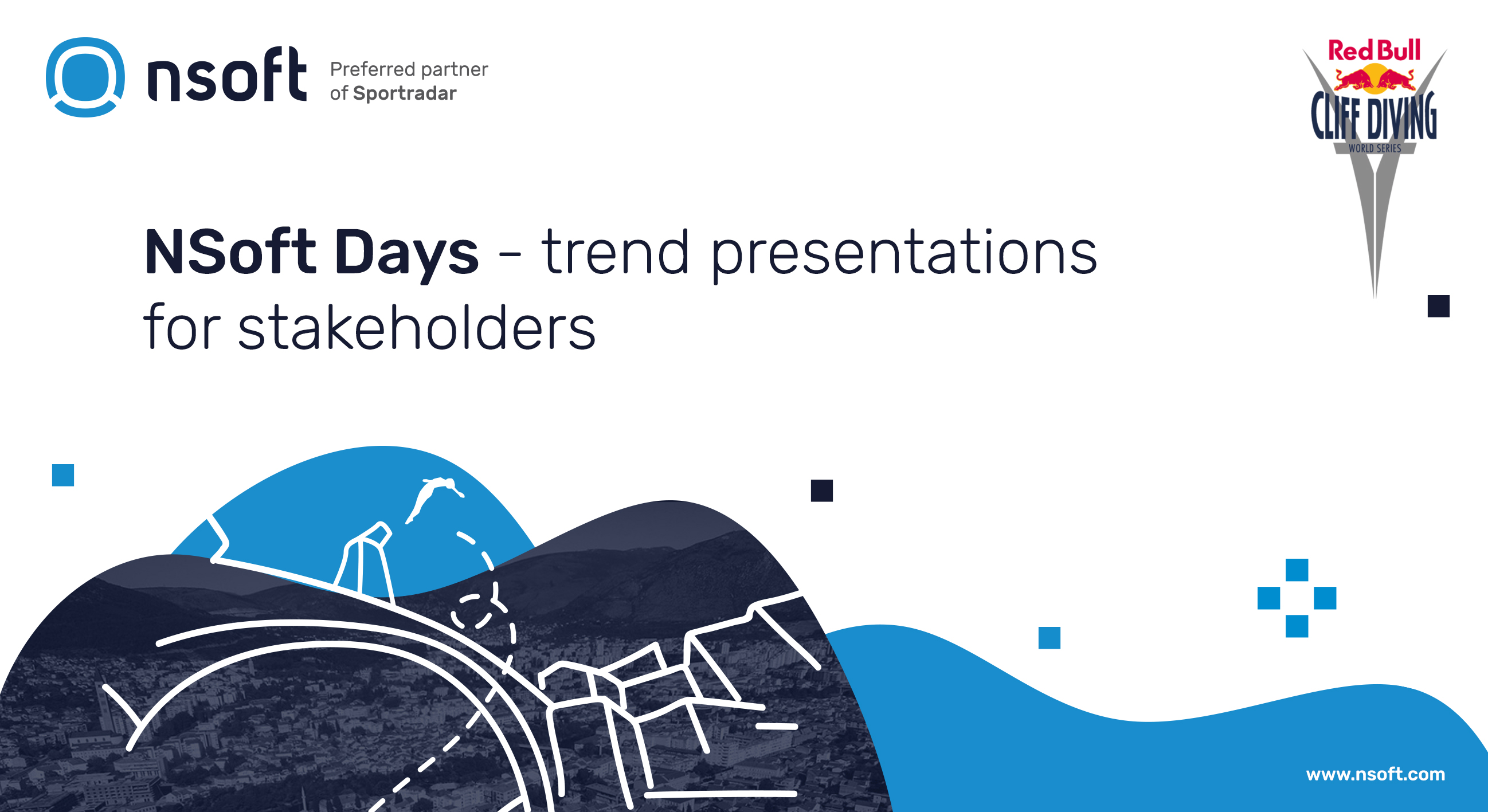 Reading Time:
1
minute
NSoft is organizing a two-day immersion with future thinkers and do-ers. The NSoft days will be held on August 23-24, 2019 in order to present the how and why NSoft sets future trends.
Topics like how to implement AI into products, Machine Learning as well as the insight into the future of app building are to be presented to more than 60 business partners and are to provide an excellent networking opportunity. NSoft's guests will be able to participate in a series of workshops and presentations, where NSoft's team will be showcasing the most relevant global trends and the future of NSoft including Vision and Chameleon.
Additionally, NSoft's guests will be able to participate at a must-see event Red Bull Cliff Diving. NSoft has decided to blend NSoft days with this world-know Mostar edition of this Red Bull event by sponsoring it and will host its guests at the VIP zone of the event.
In order to obtain in-depth information about the latest NSoft's innovations and products, feel free to book a meeting with our representatives at sales@nsoft.com
Approval of Foundation Level Gambling Industry Tester Specialist Syllabus by ISTQB®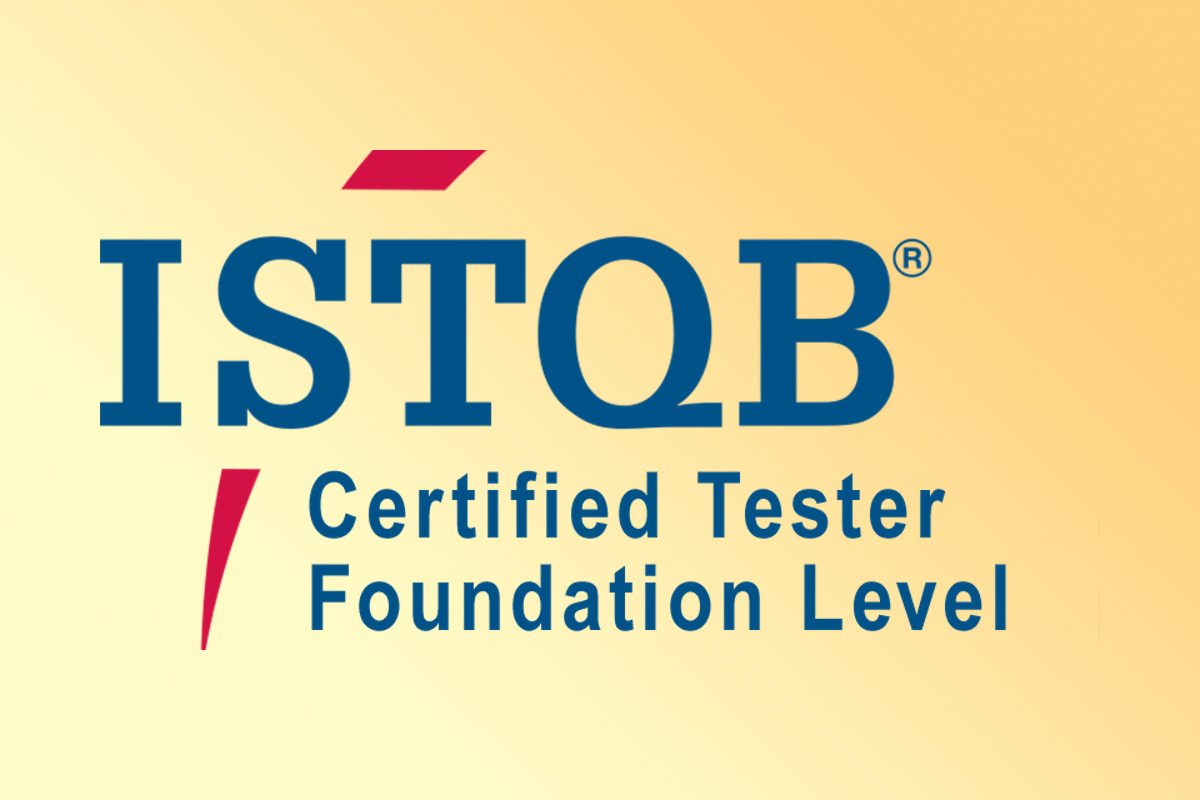 Reading Time:
2
minutes
International Software Testing Qualifications Board (ISTQB) is a software testing certification organisation that operates internationally, founded in Edinburgh in November 2002. The company has approved the release of 2019 version of the ISTQB® Gambling Industry Tester Specialist (GT) Syllabus.
The GT Syllabus gives essential understanding and knowledge to anyone involved in testing in the gambling industry and also reflects the current best practices and procedures for testing in the gambling industry.
The ISTQB® provides the new GT Syllabus as follows:
To the ISTQB® Member Boards, to translate into their local language and to accredit training providers. Member boards may adapt the syllabus to their particular language needs and modify the references to adapt to their local glossary terms.
To the certification bodies, to derive examination questions in their local language adapted to the learning objectives for this syllabus
To the training providers, to produce courseware and determine appropriate teaching methods
To the certification candidates, to prepare for the certification exam (either as part of a training course or independently)
To the international software and systems engineering community, to advance the profession of software testing, and as a basis for books and articles.
ISTQB® President, Olivier Denoo, stated – "the focus of ISTQB® is towards addressing its customers main needs. The Gambling Industry Tester certification, will address a growing market of Gaming of all kinds, including Gambling games, which has a great potential for those developing and testing those games. We have shown with this certification we are not looking only for huge markets, but also on unique trends and customers who needs certifications in today's growing IT market".
Alon Linetzki, ISTQB® Marketing working group chair added: "as ISTQB® is trying to address evolving and new areas of testing and target Software Testers, came out this unique syllabus. It addresses the needs of a growing industry – Gaming and Gambling Testing – which this is the first syllabus in that domain".
iovation Research: Fraudsters Increasingly Leveraging Mobile Devices for Schemes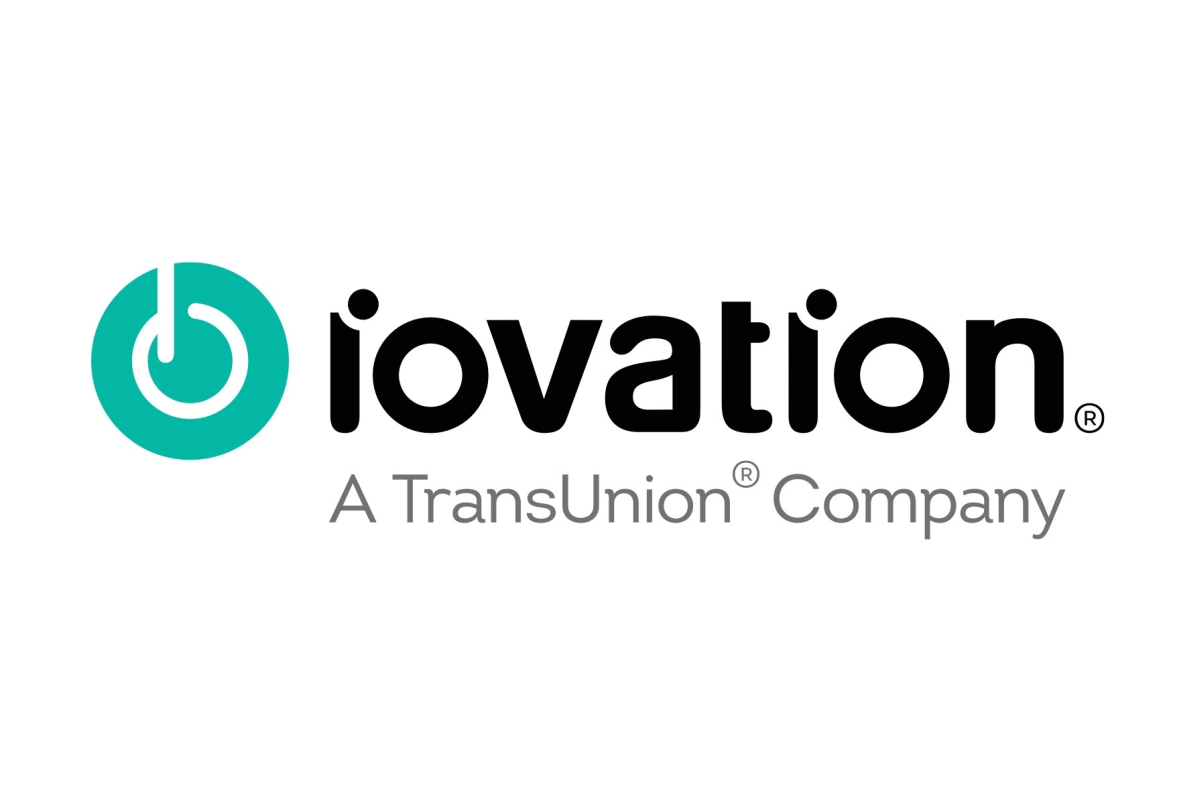 Reading Time:
3
minutes
TransUnion company explores top continents and countries for risky mobile transactions, and types of behavior businesses to need to look for to catch mobile fraud
iovation, a TransUnion company, today released its recent research that about half of all risky online transactions appear to be coming from a mobile device. Specifically, in the first half of 2019 iovation saw 49% of all risky transactions come from mobile devices, up from 30% in 2018, 33% in 2017 and 25% in 2016.
"Fraudsters are like chameleons. They are always adapting their tactics to make it look like they're legitimate customers," said iovation's Senior Director of Customer Success, Melissa Gaddis. "With well over half of all transactions now coming from mobile devices, our analysts increasingly see fraudsters either using mobile devices or making it look like their transactions are coming from mobile when in fact they are using a traditional desktop."
Among its research, iovation found:
The top continents for mobile fraud: So far in 2019 it is North America with 59% of all risky transactions coming from mobile devices. In 2018, it was Asia at 53%. In 2017, it was North America with 55%. In 2016, it was North America again with 36%.

The top countries for mobile fraud: Gabon leads so far in 2019 with 85% of all risky transactions coming from mobile devices. It 2018, it was Japan with 79%. Papua New Guinea led in 2017 with 86%. In 2016, it was Bangladesh with 59%.

The top industries for mobile fraud: So far in 2019 it is telecommunications with 75% of all risky transactions coming from mobile devices. In 2018, it was gambling with 60%. Communities (for example social networks or online dating sites) led in 2017 at 59%. In 2016, it was healthcare with 58%.
To find fraudulent transactions from mobile devices, iovation suggests businesses closely analyze specific indicators including:
Mobile emulators: Fraudsters like to hide information by using emulators to make it look like their desktop device is a mobile device.

Orientation: Is a device staying in the same position or is it face down? These could be tell-tale signs of a bot or a fraudster emulating a mobile device.

SIM card country: Since fraudsters often try to mask their location, the SIM card country provides yet another method for identifying the true location of the end-user. Fraud analysts may find fraudsters that target their businesses tend to have devices from particular countries.

SIM card carrier name: Certain mobile carriers can have a higher percentage of fraudulent activity originating from them.

Currency: The type of currency tied to a device provides additional context to the region associated with the device. This can be another way to determine if the device is coming from a risky location.

Language: Much like countries, carriers and currency, the language used on a device provides additional context on the transaction which can help crack a fraud case when a fraudster is attempting to mask other aspects of their device.

Mobile OS version: Certain mobile operating system versions may correlate with fraud or abuse.
Mobile Transaction Jump
iovation found 61% of all online transactions came from mobile devices so far this year, up from 56% in 2018, 51% in 2017 and 45% in 2016. Europe and North America are consistently among the top continents for mobile transactions with 67% and 60% respectively so far this year. The top industry for mobile transactions so far in 2019 is communities with 73%.
For more insights into iovation's findings along with new iovation features to catch mobile fraud, go to this blog post that includes an infographic.
Methodology
iovation came to its findings by analyzing the 30 billion online transactions it evaluated for fraud from January 2016 to June 30, 2019. To find the risky mobile transactions, it calculated the percent of risky transactions from mobile devices compared to overall risky transactions. For overall mobile transactions, it calculated the percent of mobile transactions compared to all online transactions. iovation defines risky transactions as those that typically result in fraud.
About iovation:
iovation, a TransUnion company, was founded with a simple guiding mission: to make the Internet a safer place for people to conduct business. Since 2004, the company has been delivering against that goal, helping brands protect and engage their customers, and keeping them secure in the complex digital world. Armed with the world's largest and most precise database of reputation insights and cryptographically secure multifactor authentication methods, iovation safeguards tens of millions of digital transactions each day.