Hard Rock International Reveals Next Gaming Property – Hard Rock Casino Cincinnati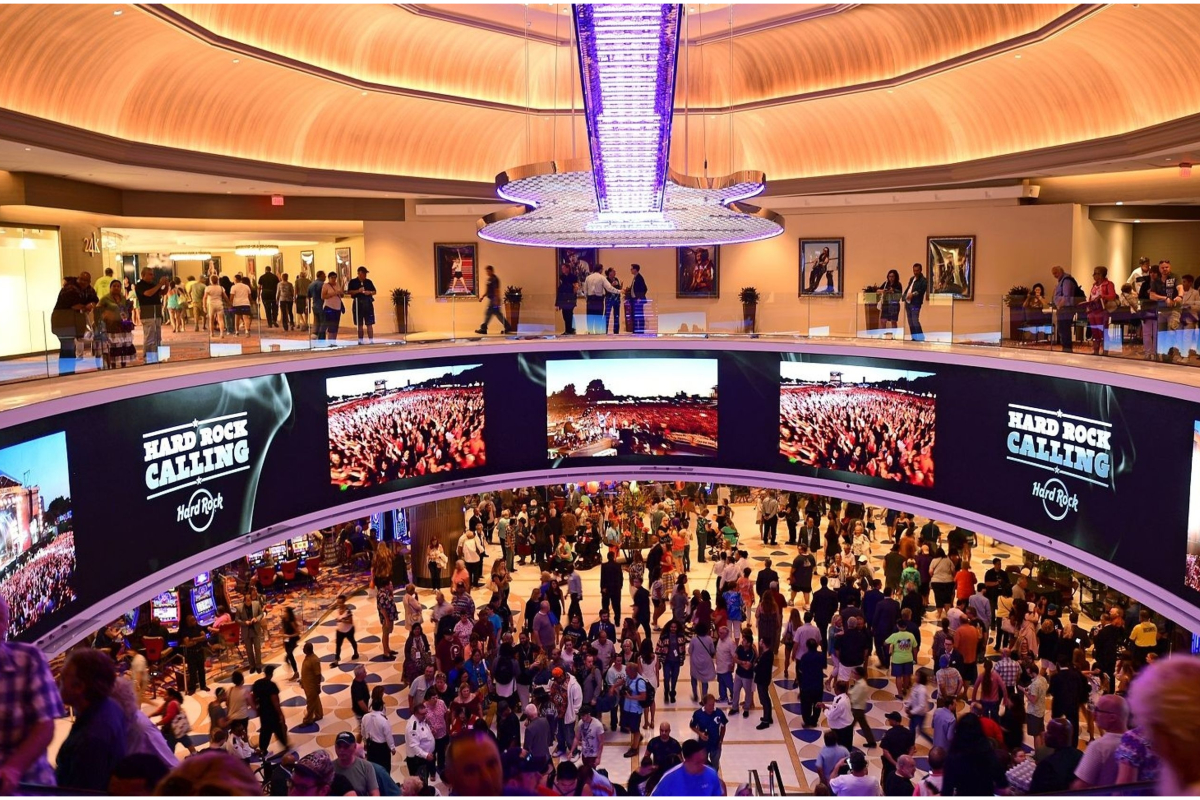 Reading Time:
3
minutes
Purchases JACK Cincinnati Casino with VICI Properties Inc.
With a presence spanning more than 75 countries, Hard Rock International is expanding its global gaming portfolio, announcing a collaboration with VICI Properties Inc. (VICI) to acquire the JACK Cincinnati Casino. Through the joint purchase, Hard Rock will acquire the operating assets of the casino, rebranding it Hard Rock Casino Cincinnati, while VICI will own the land and real estate assets.
"Hard Rock has been the number one operator in Ohio since opening in the greater Cleveland market in 2013," said Jim Allen, chairman and CEO of Hard Rock International. "And now, we look forward to introducing our unique brand of casino entertainment to Cincinnati. On behalf of the 40,000 Hard Rock team members worldwide, I am pleased to welcome the more than 1,000 JACK Cincinnati employees into the Hard Rock family."
JACK Cincinnati is situated on 22 acres in the Broadway Commons area of downtown Cincinnati. The property features 100,000 square feet of gaming space with approximately 1,800 gaming machines and 100 table games. Additionally, the property contains 33,000 square feet of meeting space, six high-quality restaurants and two bars. New property improvements will be announced by Hard Rock later this year.
"We are proud to partner with Hard Rock, further diversifying our tenant roster with an international leader in gaming, entertainment and hospitality experiences and a renowned global platform of 245 hospitality venues across 75 countries," said John Payne, president and chief operating officer of VICI Properties.
The transaction is subject to regulatory approvals and customary closing conditions and is expected to close in late 2019. The acquisition is expected to be accretive immediately upon closing.
Jones Day served as legal advisor to Hard Rock together with Fox Rothschild LLP, as special gaming counsel.
For more information or to book a stay at any of the Hard Rock Hotels & Casinos, please visit hardrockhotels.com.
About Hard Rock International

With venues in 75 countries, including 185 cafes, 27 hotels and 11 casinos, Hard Rock International (HRI) is one of the most globally recognized companies. Beginning with an Eric Clapton guitar, Hard Rock owns the world's most valuable collection of music memorabilia, which is displayed at its locations around the globe. Hard Rock is also known for its collectible fashion and music-related merchandise available in Rock Shops and online at https://shop.hardrock.com. HRI owns the global trademark for all Hard Rock brands including Hard Rock Live performance venues. The company owns, operates and franchises Cafes in iconic cities including London, New York, San Francisco, Sydney and Dubai. HRI also owns, licenses and/or manages hotel/casino properties worldwide. Destinations include the company's two most successful Hotel and Casino properties in Tampa and Hollywood, FL., both owned and operated by HRI parent entity The Seminole Tribe of Florida, as well as other exciting locations including Atlantic City, Bali, Cancun, Daytona Beach, Desaru Coast, Ibiza, Orlando, Shenzhen and San Diego. Upcoming new Hard Rock Cafe locations include Piccadilly Circus and Oxford Street in the United Kingdom, Kathmandu, Nepal, Kyoto, Japan and Chandigarh, India. New Hard Rock Hotel, Casino or Hotel & Casino projects include Amsterdam, Berlin, Budapest, Dublin, London, Los Cabos, Madrid, Maldives, New York City, Ottawa, Sacramento, Dalian and Haikou in China. In 2018, Hard Rock International was recognized as a Forbes Magazine Top Employer for Women and Land Operator of the Year at the Global Gaming Awards.
About VICI Properties 

VICI Properties is an experiential real estate investment trust that owns one of the largest portfolios of market-leading gaming, hospitality and entertainment destinations, including the world-renowned Caesars Palace. VICI Properties' national, geographically diverse portfolio consists of 22 gaming facilities comprising over 39 million square feet and features approximately 14,800 hotel rooms and more than 150 restaurants, bars and nightclubs. Its properties are leased to industry leading gaming and hospitality operators, including Caesars Entertainment Corporation and Penn National Gaming. VICI Properties also owns four championship golf courses and 34 acres of undeveloped land adjacent to the Las Vegas Strip. VICI Properties' strategy is to create the nation's highest quality and most productive experiential real estate portfolio.
Source: Hard Rock International
Sports Betting Revenue of West Virginia Increases in May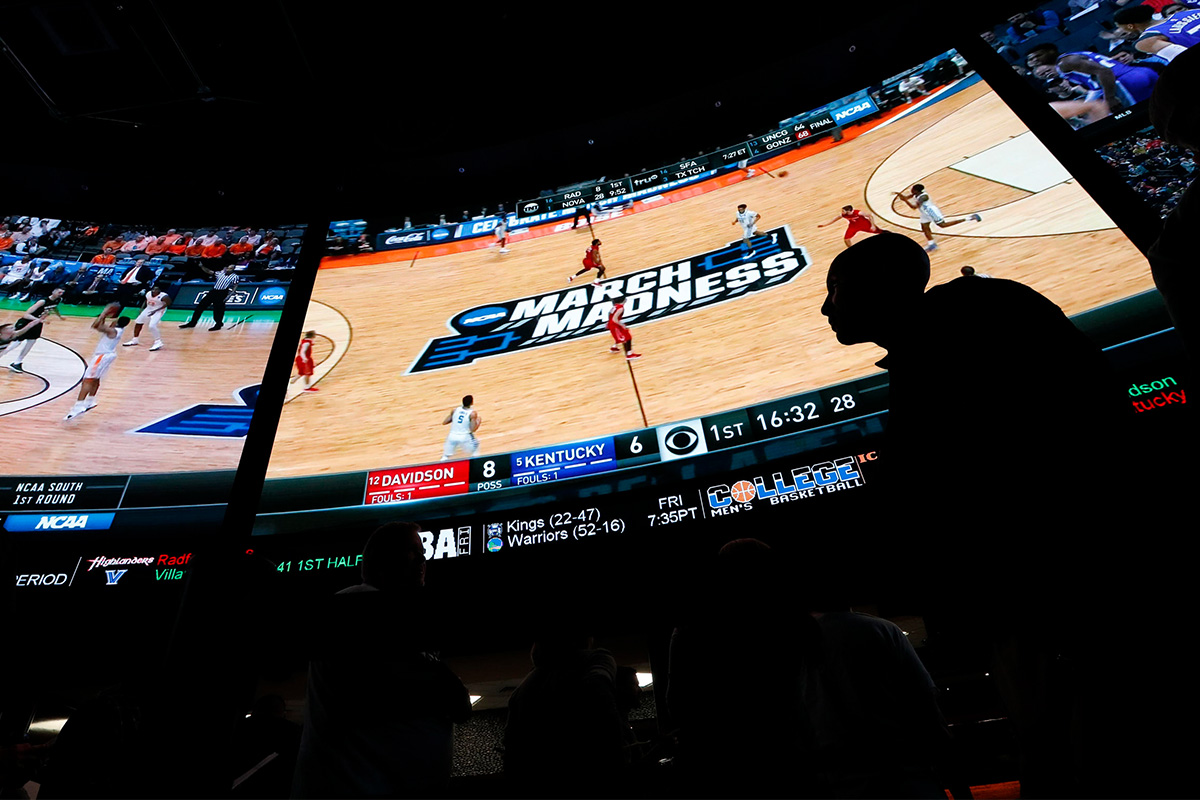 Reading Time:
1
minute
Sports betting revenue in West Virginia has increased by 69% in May to $937,065, while amounts wagered rose 4%.
The Penn National Gaming-operated Hollywood Casino remains the leading venue in the state generating $672,070 in revenue from $7.64m staked. Eldorado Resorts' Mountaineer Casino ranked second with revenue of $222,736 and total wagers of $2.84m.
Delaware North's Wheeling Island Hotel-Casino-Racetrack and Mardi Gras Casino did not accept any wagers again last month as its sportsbooks remained closed. Neither casino has processed any sports bets since early March. However, both the Wheeling Island Hotel-Casino-Racetrack and Mardi Gras Casino paid out on a number of bets placed prior to the split, leaving them with minor losses for the month.
SugarHouse Casino to Change Name as Rivers Casino Philadelphia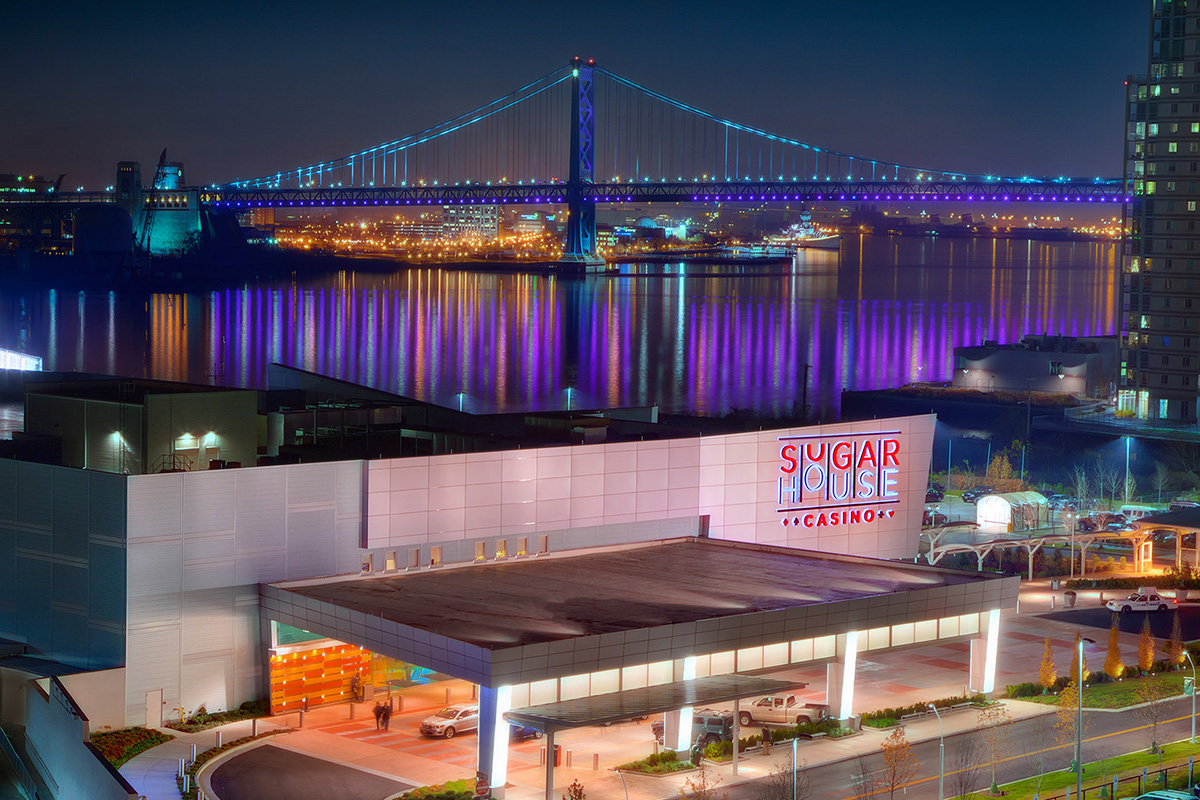 Reading Time:
1
minute
SugarHouse casino is going to change its name as Rivers Casino Philadelphia. Greg Carlin, CEO of the casino's parent company Rush Street Gaming said it was a corporate decision, to unify all their casinos under the same name.
"This is something we've been thinking about for quite a while. I think we are at the point in our company's history where it makes sense to have a unified brand. All our properties and markets, especially with the advent of online gaming, we think it makes a lot of sense," Greg Carlin said.
Carlin said the change will not happen overnight because they have a great deal more work to do.
"We're going to buy all new chips, change all the signage, all the shirts, all of the business cards — it's a long list of things that need to be swapped out. Not only that we're upgrading the property, but we're also going to add a state of the art sports book. We're redoing one of the restaurants. We're re-carpeting the original casino floor. We're changing the decorations, we don't want this just to be a name change, we're really changing the property as well," Carlin added.
Intralot Announces New Board Of Directors For Its U.S. Subsidiary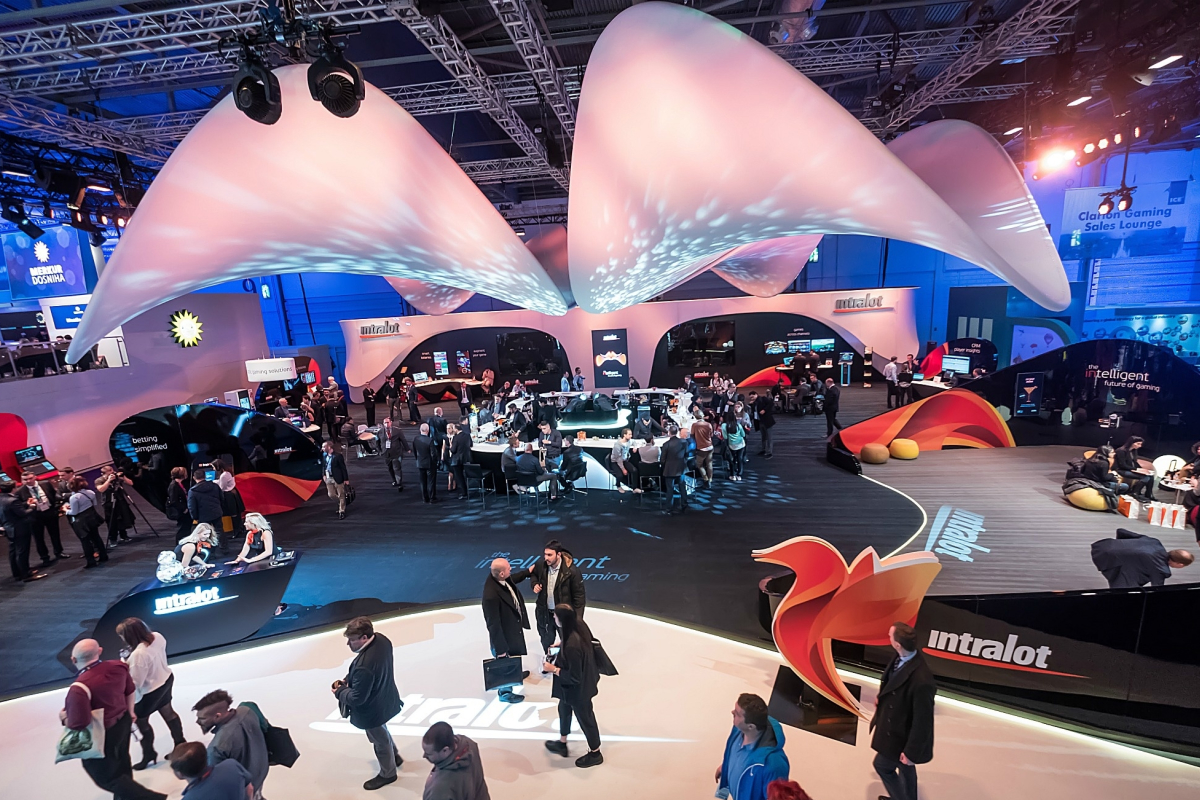 Reading Time:
2
minutes
INTRALOT announces the appointment of a new Board of Directors at its fully owned US subsidiary, INTRALOT Inc. to include three new Independent Directors.
Ambassador (Ret.) Thomas Miller, Non-Executive Chairman and Independent Director
Mr. Daniel Rappaport, Non-Executive Vice-Chairman and Independent Director
Mr. Nicholas Mitropoulos, Independent Director
Mr. Byron Boothe, Director and Interim CEO, INTRALOT Inc.
Mr. Nikolaos Nikolakopoulos, Director and INTRALOT Group Deputy CEO
INTRALOT Group Chairman and CEO Mr. Sokratis Kokkalis stated: "I am very pleased to welcome three very senior Independent Directors at the Board of INTRALOT Inc. joining a very experienced team, in support of our efforts to strengthen corporate governance as a driver for growth and customer satisfaction."
Thomas Miller is a former American diplomat and three-times U.S. Ambassador, including ambassadorships in Greece, Bosnia-Herzegovina, and as Cyprus negotiator. He has also served as CEO of Plan International, a UK-based NGO, working to help children in developing countries; President/CEO of International Executive Services Corps (IESC); President of the United Nations Association; Chairman of the International Commission of Missing Persons (ICMP); and a board member of The Partnership for a Secure America. He is a member of the Council on Foreign Relations.
Daniel Rappaport has served as Chairman of the Board/CEO of the New York Mercantile Exchange (NYMEX); member of the National Petroleum Council (NPC); and member of the U.S. Commodity Futures Trading Commission (CFTC) Global Markets Advisory Committee. He served as a board member of the Futures Industry Institute, a trustee on the Board of Trustees of New York Law School, and as an appointment of the Governor of the State of Connecticut on the board of directors of Connecticut Innovations.
Nicholas Mitropoulos is a political and business consultant who has previously worked with the Monitor Company. He served as Executive Director of the Taubman Center for State and Local Government at the Harvard Kennedy School, was the Director of the Forum at the Kennedy School, as well as Deputy Director of Institute of Politics at Harvard.