Seminole Hard Rock Named Top "Employer of Choice" in Gaming Industry for Fourth Year in a Row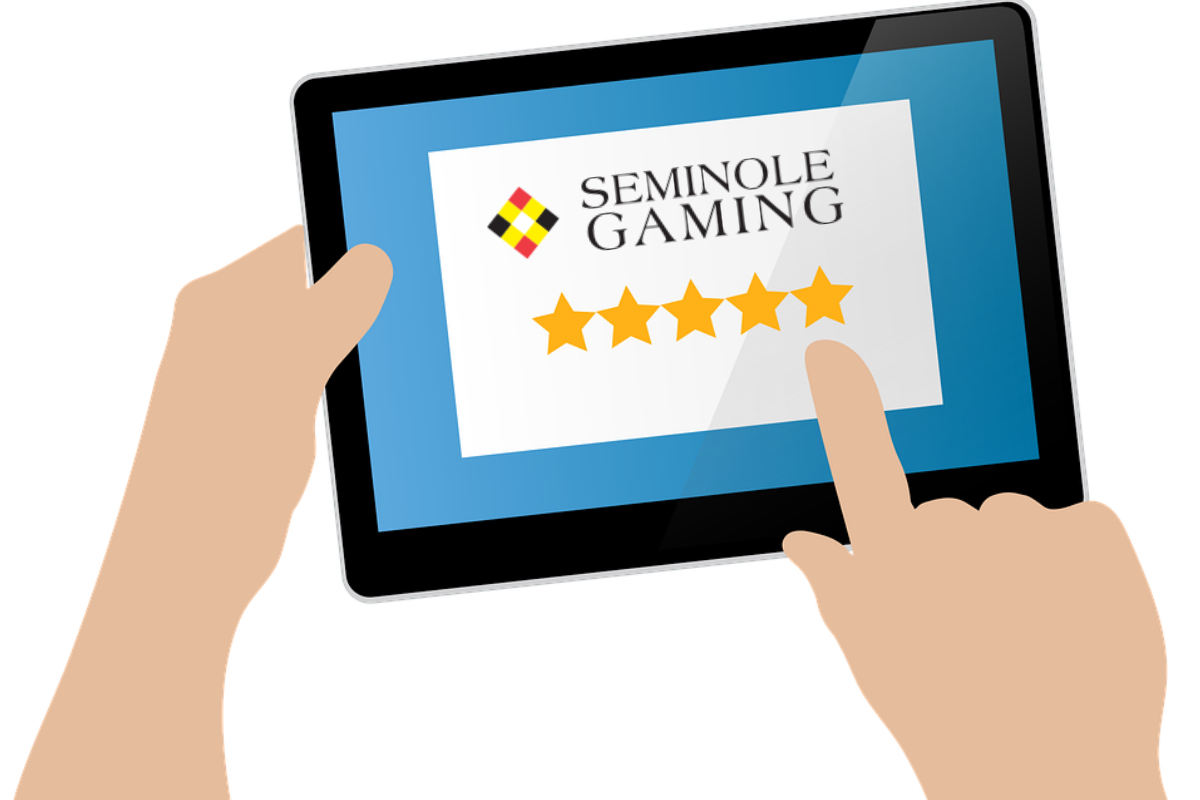 Reading Time:
3
minutes
Seminole Hard Rock Results Increased Five Percentage Points from 2017 to 2018
Results of the latest Casino Gaming Executive Satisfaction Survey have further cemented the top spot of Seminole Hard Rock as the clear "Employer of Choice" among the industry's 34 casino companies or standalone casinos.
According to the survey, which was conducted from August through October, 2018 and released this year, 24.83 percent of all respondents ranked Seminole Hard Rock as one of their top three employers of interest.  The result was up five percent from the corresponding number in 2017.
In the latest survey, 1,363 unique participants responded to online questions, up from slightly more than 1,000 respondents in 2017.  The survey is produced jointly by Bristol Associates, Inc., and Spectrum Gaming Group.  This year marks the 18th Annual Casino Gaming Executive Satisfaction Survey.
The 4-year winning streak is strong evidence of a positive workplace reputation and quality work environment of both Seminole Gaming and Hard Rock International, which was acquired by the Seminole Tribe of Florida in 2007 and shares its Hollywood, Fla., corporate offices with the headquarters for Seminole Gaming.
During that time, Hard Rock International was also named to Forbes Magazine's lists of "America's Best Employers" and "America's Best Employers for Women."
A complete copy of the Casino Gaming Executive Satisfaction Survey results may be obtained on line at http://blog.bristolassoc.com/casino-survey-2018-results/
"It means a lot to be recognized by so many gaming industry executives as their Employer of Choice," said Jim Allen, CEO of Seminole Gaming and Chairman of Hard Rock International.  "We are extremely pleased to receive this recognition for Seminole Hard Rock."
According to Michael Pollock, Managing Director of Spectrum Gaming Group, "To become a leader among such leaders requires an added focus on retaining and motivating talent.  By definition, to become such a leader, you have to listen to your people, and respond to their needs and aspirations."
The annual survey is conducted on line and represents a sampling of casino and gaming executives from across North America.  According to Spectrum Gaming Group and Bristol Associates, survey respondents are diverse in terms of geography, executive responsibilities, years of experience and other meaningful criteria.  The survey is designed to ensure that the respondents have worked in the casino and gaming industry and that no one is surveyed more than once.
About Seminole Gaming:
Seminole Gaming operates seven Florida casinos for the Seminole Tribe of Florida, including the Seminole Hard Rock Hotels & Casinos in Tampa and Hollywood, Fla.  Seminole Gaming has long been recognized for its industry innovations and success.  It was the first Indian Tribe in North America to open a high-stakes bingo hall and casino, which debuted in 1979 and became the forerunner of the Indian Gaming movement.
About Hard Rock International:
With venues in 75 countries, including 185 cafes, 27 hotels and 11 casinos, Hard Rock International (HRI) is one of the most globally recognized companies. Beginning with an Eric Clapton guitar, Hard Rock owns the world's most valuable collection of music memorabilia, which is displayed at its locations around the globe. Hard Rock is also known for its collectible fashion and music-related merchandise available in Rock Shops and online at https://shop.hardrock.com. HRI owns the global trademark for all Hard Rock brands including Hard Rock Live performance venues. The company owns, operates and franchises Cafes in iconic cities including London, New York, San Francisco, Sydney and Dubai. HRI also owns, licenses and/or manages hotel/casino properties worldwide. Destinations include the company's two most successful Hotel and Casino properties in Tampa and Hollywood, FL., both owned and operated by HRI parent entity The Seminole Tribe of Florida, as well as other exciting locations including Atlantic City, Bali, Cancun, Daytona Beach, Desaru Coast, Ibiza, Orlando, Shenzhen and San Diego. Upcoming new Hard Rock Cafe locations include Piccadilly Circus and Oxford Street in the United Kingdom, Kathmandu, Nepal, Kyoto, Japan and Chandigarh, India. New Hard Rock Hotel, Casino or Hotel & Casino projects include Amsterdam, Berlin, Budapest, Dublin, London, Los Cabos, Madrid, Maldives, New York City, Ottawa, Sacramento, Dalian and Haikou in China. In 2018, Hard Rock International was recognized as a Forbes Magazine Top Employer for Women and Land Operator of the Year at the Global Gaming Awards.
SOURCE Seminole Gaming
Pennsylvania Sports Betting Revenue Increases in July 2019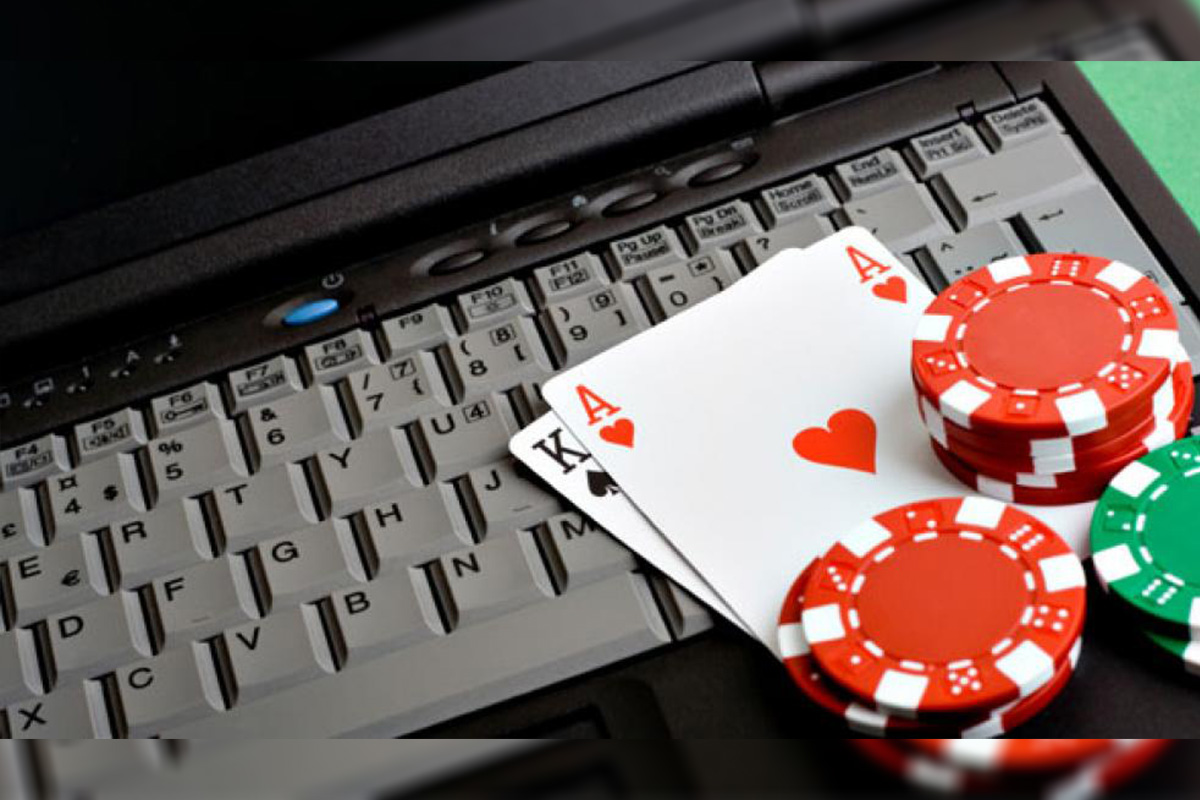 Reading Time:
1
minute
GAN plc has updated the market following the publication by the Pennsylvania Gaming Control Board (PGCB) of Internet gaming and Internet sports betting financial information for July 2019 in Pennsylvania.
Internet Gaming Win was $2.9 million in July compared to $1.4 million in June, reflecting an increase of 100.7%. Total Internet Sports Wagering Handle was approximately $39.0 million for the month of July, compared to $19.3 million in June.
Internet Sports Wagering Gross Revenues for the month of July were $2.9 million, compared to $1.4 million in June.
This information will be updated and published each month, following publication by the PGCB, in order to enable the investor community to readily monitor the growth of Internet gambling in Pennsylvania, which remains a key market for GAN.
MGM Springfield Reports First Year a Success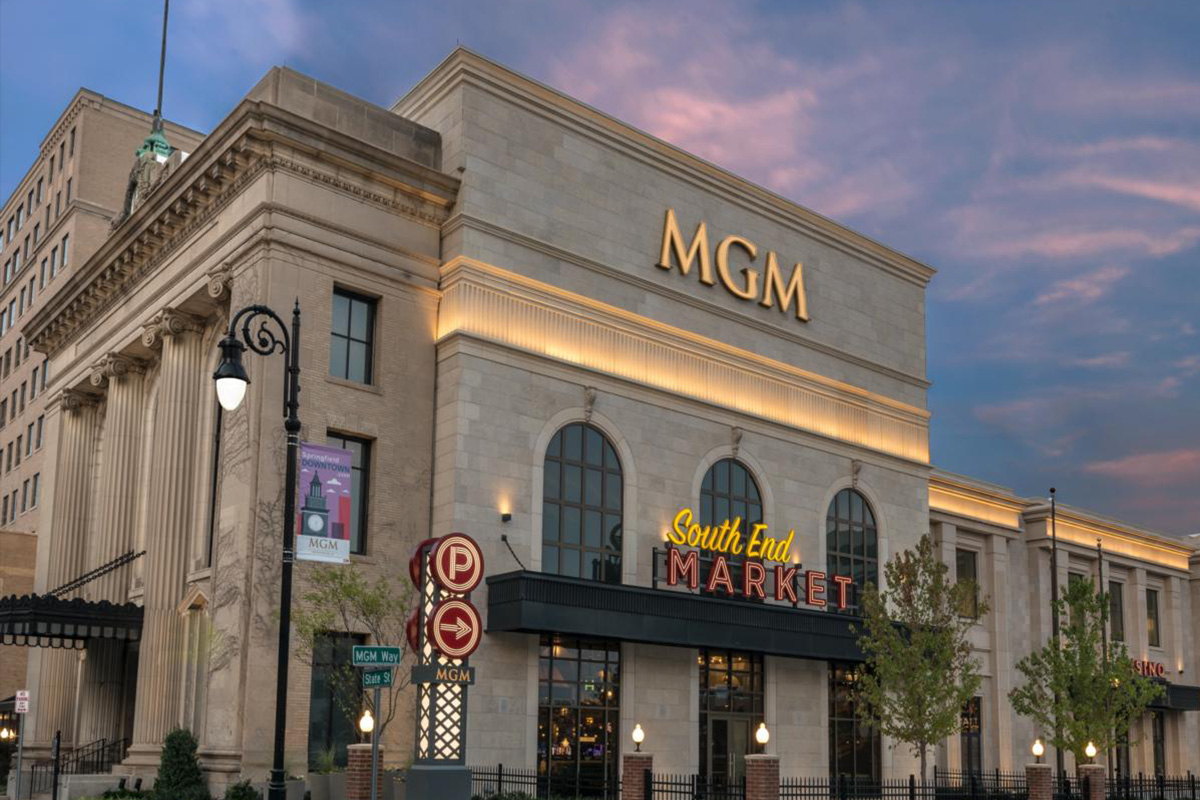 Reading Time:
2
minutes
Michael Mathis, president of MGM Springfield, has reported that the first year of the casino was a success. While revenues for the first year are significantly below its own predictions, Mathis said that the casino is doing fine and he is bullish about the coming year.
"I think there were a lot of naysayers that first said we would never build this; then they said people wouldn't come because it's Springfield. And a year later, 6 million visitors later, we're knocking the cover off the ball on many, many facets of it," Mathis said.
He cited examples of success as bringing in "world class" entertainment to the downtown, hiring approximately 2500 employees, and that about 40% of its workforce is from Springfield compared to its goal of 35%. In addition, the casino has not caused the traffic congestion and crime that some of the naysayers predicted, Mathis said.
For the month of July, MGM Springfield's gross gaming revenue was $20.4 million, a 2.23% increase over gaming revenues in June. Since its opening, it has not come close to its expectations of raising $418 million in annual gross gaming revenues during its first full year of operation.
The market has some really strong competitors that have been in operation for many years, Mathis said. MGM Springfield, in luring people to the Springfield casino, has been "really successful in getting return trips."
"It's just a matter of when we are going to be able to get there. It's going to take some time in a market like this. If you look at any other facility in the market, there's always a ramp-up," Mathis said.
The casino is making a number of changes such as adding bars including a VIP Lounge, adding new amenities, "and we will continue to get smarter about it and chip away into that number," Mathis added.
Plaza Hotel & Casino to host second annual Las Vegas Pickleball Open, Sept. 24-28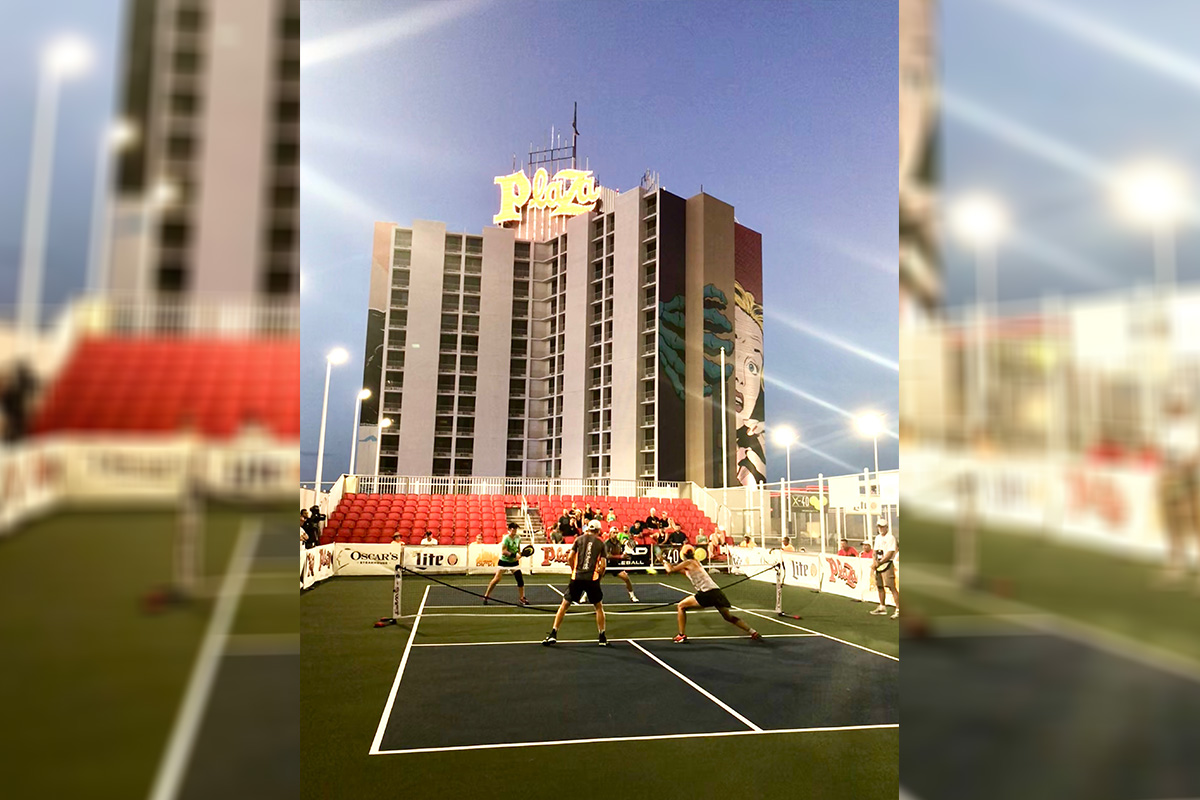 Reading Time:
2
minutes
LAS VEGAS – With more pickleball courts than any Las Vegas hotel/casino, the Plaza Hotel & Casino is again the official hotel and title sponsor of the Las Vegas Pickleball Open, Sept. 24-28. The annual competition saw registration more than double in its second year and expects to welcome nearly 650 players in 2019.
Due in large part to the success of last year's tournament, hundreds of amateur and professional pickleball players from across the United States and around the world, including Japan, Mexico and Canada, will participate in next month's event. Players also span multiple generations, from 12 to 81 years of age. Many players from last year are also returning, including top pros Simone Jardim and Kyle Yates to defend their mixed doubles title.
The Las Vegas Pickleball Open offers professional players a competitive prize package of $25,000 split between grand prize, silver and bronze medalists. The Plaza will again construct special grandstand seating for championship matches that will be streamed live on the event website.
"Pickleball continues to grow in popularity for players young and old," said Jonathan Jossel, CEO of the Plaza Hotel & Casino. "Since we debuted the permanent pickleball courts on the rooftop pool and recreation deck in 2016, the Plaza has built a unique reputation as a premier pickleball destination. Now, we are welcoming hundreds of players from around the globe for this unparalleled tournament that offers players everything: top-notch competition as well as delicious dining options, exciting entertainment and relaxing accommodations, all in the heart of downtown Las Vegas."
The tournament will offer men's, women's, and mixed amateur doubles matches as well as men's, women's, mixed and senior (50-plus) professional doubles matches. Matches will be played from 8 a.m. to 10 p.m. daily, with the scheduling of the championship matches to be announced. Spectators can attend any of the matches, including the semi-finals and championships, for free.
Players can register for the tournament online at www.lasvegaspickleballopen.com. Participants can also book hotel rooms at the Plaza at a special tournament rate, starting at $40 per night on the event site or at https://www.plazahotelcasino.com/entertainment/pickleball-open/.
A cross between tennis, badminton and ping pong, pickleball is the fastest growing racquet sport in the U.S., boasting more than three million players – a number that has been growing by more than 10 percent each year over the past decade.