Graph Blockchain Provides Further Update on LOI With BCI and TGC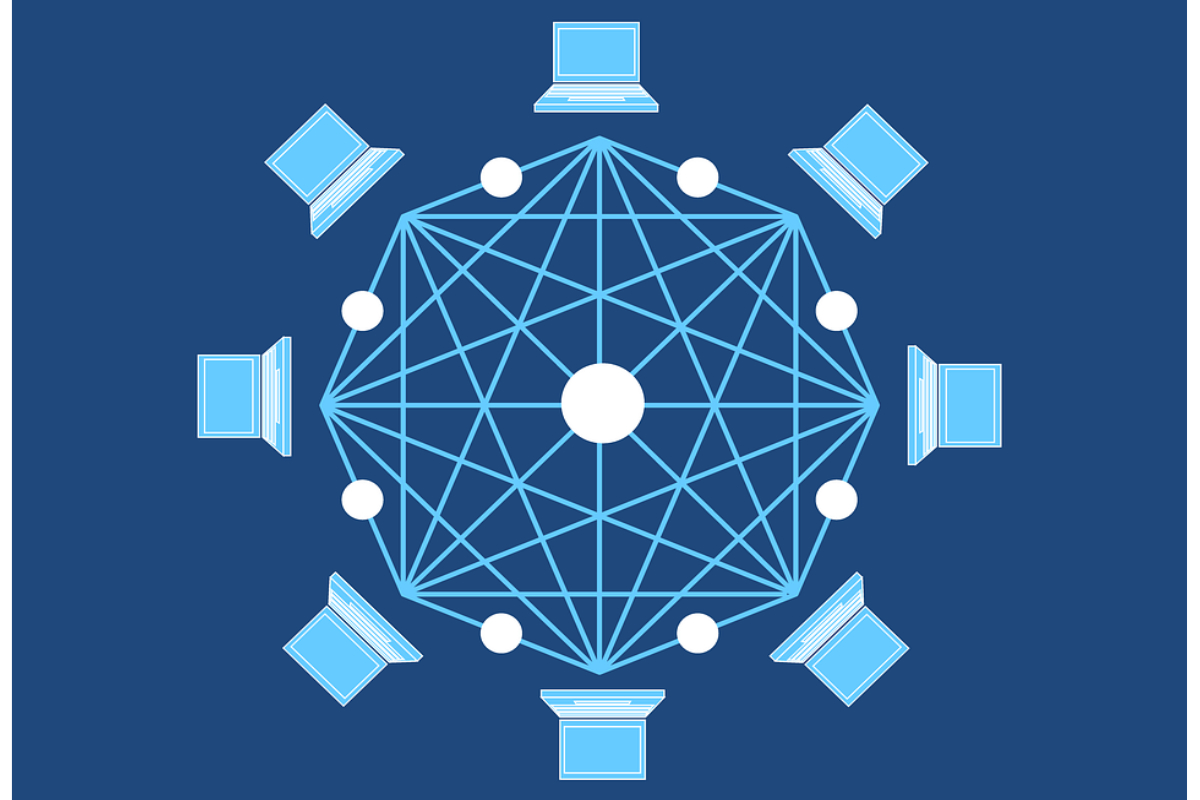 Reading Time:
3
minutes
Graph Blockchain Inc. is pleased to provide further insight into the planned acquisition of BlockChain Innovations Corp. , an international blockchain technology supplier serving the regulated gaming industry, and The Games Company Ltd., a popular provider of online casino games that is licensed by the United Kingdom Gambling Commission and Alderney Gambling Control Commission.
TGC's games are available across Tier 1 online casino operators and government lotteries, including William Hill, Bet Victor, and Loto Quebec. TGC's products, including Hippie Chicks, Cash Cowboy, and Lucky 8 Keno, are available in 30+ languages, featuring a freespin promotion engine and, most importantly, offer multi-currency wagering including cryptocurrencies.
TGC's games are available in Canada, the UK, and markets served from Gibraltar with several launches scheduled in Malta in the first half of 2019. Leveraging BCI's blockchain technology, TGC products will become fair-enabled, allowing players to independently ensure and verify game fairness. Integrating BCI's technology with TGC's casino content will allow us to showcase other examples of blockchain applications in the casino content vertical. By adding TGC's suite of casino content to BCI's sportsbook, platform, and payments solution, it further establishes BCI as a full-product suite B2B gaming platform supplier with all the advantages of running on blockchain technology.
BCI has developed a fully-functional cryptocurrency wallet for users to manage and exchange multiple cryptocurrencies for smart-contract. BCI has provably instant confirmation of transactions, or bets integrated within its technology. The wallet communicates to any existing operator's PAM via an API and, in addition to standard transaction accounting and reporting, operators may permit wagering between players using pay-as-you-go cryptocurrency where no money is on deposit as well as players with fiat currency on deposit, in their existing operator account.
Once activated, users with popular cryptocurrencies such as Bitcoin and Ethereum may then exchange those coins for PebbleCoin and begin placing smart-contract wagers. PebbleCoin, the gaming-by-design crypto-currency BCI's technology utilizes, is one of the first cryptocurrencies to use smart contracts and trade them as freely as coins.
BCI has provably instant confirmation of transactions, or bets integrated within its technology and its cryptocurrency PebbleCoin. The confirmation time for Bitcoin is 1 hour and Ethereum is 180 seconds. The implication of that 180 seconds to 1 hour is that live wagering environments are not possible with Bitcoin or Ethereum since there is an ability for one side to "roll-back" the transaction on the blockchain. If this were the case, users could cancel bets when the line prices move against their position – that's not feasible in a betting market.
BCI and TGC Management Profiles
Matt Stafford has 10 years of experience in the gaming industry in various legal and compliance roles including overseeing the entire commercial and compliance functions as Assistant General Counsel for Aruze Gaming America, Inc. a leading land-based slot manufacturer. Matt entered igaming in 2014 as General Counsel for NYX Gaming Group Ltd., where he helped lead its IPO and raise nearly $800 million CAD before completing NYX's 2016 acquisition of Openbet Technology Ltd. – the largest B2B sportsbook software provider in the world. Most recently, Matt served as Senior Counsel, Interactive for Scientific Games Corporation, which acquired NYX Gaming Group in January 2018 for approximately $660 million USD.
David Wang has over 15 years of executive experience in Gaming and over four years of experience with blockchain technologies.  Mr. Wang is a former executive at various gaming companies including Wynn Resorts, MGM Resorts, and SEGA.  He is a successful entrepreneur and previously served as CEO and Co-founder of Chipleaders, which was acquired by PartyPoker. He holds an MBA from the Kellogg School of Management (Northwestern University)
Morris Mosseri has over 30 years of experience in technology, with over five years of experience in building blockchain technologies having founded a successful crypto mining business.  He is the original architect and lead developer of BCI's PebbleCoin cryptocurrency.  Previous to that, Mr. Mosseri created a profitable sports betting arbitrage network integrated with over 80 operators.  He also developed and operated one of the largest poker bot operations worldwide. Formerly, Mr. Mosseri was a quantitative futures trader at New York-based hedge fund Schonfeld Securities.
Jeff Stevens, CEO of Graph Blockchain commented, "BCI's technology has been developed since 2016 and augments wagering functionality for gaming companies across all sectors of the industry from sportsbooks and exchanges to e-sports, daily fantasy and lotteries. This technology as well as the games content from TGC positions Graph well in the gaming sector in a number of areas."
About Graph Blockchain Inc.
The Company develops leading-edge private blockchain business intelligence and data management solutions and is a pure play in the graph database technology space. Graph leverages its proprietary integration of the AgensGraph Database engine with IBM's Hyperledger Fabric to create a transparent and immutable ledger with near real-time transactional data processing and intuitive data visualization. The Company has secured multiple prototype development contracts with multi-national conglomerates and sells across client subsidiaries as a full enterprise product.
Additional Information on the Company is available at: www.graphblockchain.com
Unikrn Wallet 2.0 Brings New Cryptocurrency Compatibility to World's Most Robust Crypto Wagering Platform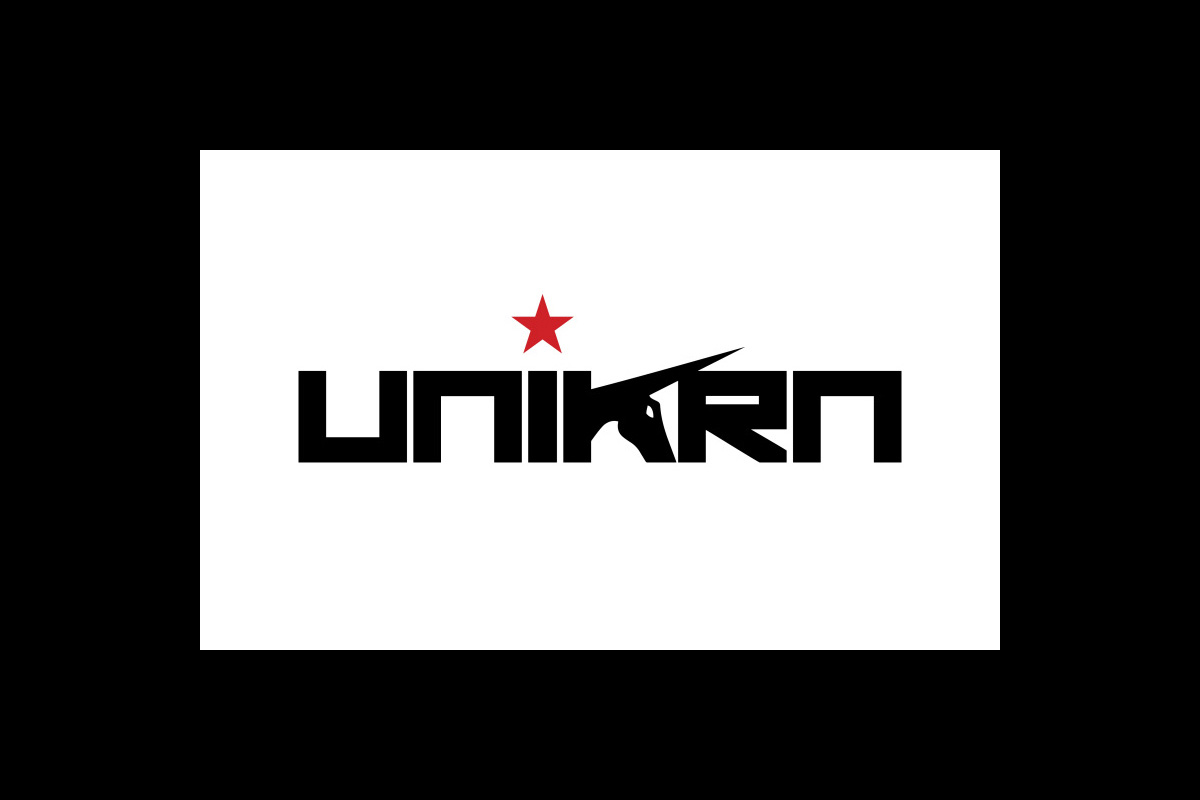 Reading Time:
2
minutes
Unikrn, a global leader at the intersection of blockchain, entertainment and wagering, is opening its crypto wallet and platform accessibility to Bitcoin, Ethereum, Dogecoin and many others, pushing the boundaries of how cryptocurrency is traded, stored and utilized. New crypto users can deposit in Unikrn wallet 2.0 for a 300% deposit bonus with code WALLET (T&C's apply).
The wallet functionality is powered by Bittrex International, one of the world's most trusted cryptocurrency exchanges, and is expected to lead the charge of a shift toward crypto functionality with real products.
Crypto enthusiasts will now be able to directly trade and store a wide variety of cryptocurrencies on Unikrn, and easily make conversions into platform tokens called UnikoinGold (UKG). With thousands of esports betting markets, streamer betting, traditional sports betting, 24/7 virtual markets, an online casino, a gaming store and other partners, the new Unikrn Wallet will become one of crypto's first mainstream platforms for using crypto for more than holding and trading."We're excited for Unikrn to be a Bittrex Enterprise Wallet customer," said Bill Shihara, of Bittrex International, "I believe in cryptocurrency's power to revolutionize commerce. Platforms like Unikrn are leading the way for a future where you don't just buy cryptocurrency, you use it for anything you want to do. As a Bittrex Enterprise Wallet customer, they can give their users secure access to hundreds of cryptocurrencies without needing to build their own wallet infrastructure."
Unikrn UMode is also the international home of skill-betting for popular online games such as Fortnite, League of Legends, CS:GO, Halo 5 and Dota 2. These bets, along with store purchases, prize drawing entry and all other Unikrn functionality can be seamlessly financed with deposited or held Bitcoin, Ethereum or other major cryptos.
"Finding a zero-friction way to let our fans leverage their favorite cryptocurrencies on the Unikrn platform is one of the biggest requests we get from customers," said Rahul Sood, Unikrn CEO. "We're also happy to allow TRON users to easily deposit in, where all TRON users get higher deposit limits, and can now seamlessly convert their TRON into UKG and back directly on the Unikrn platform."
Apple Card Bans the Purchase of Cryptocurrencies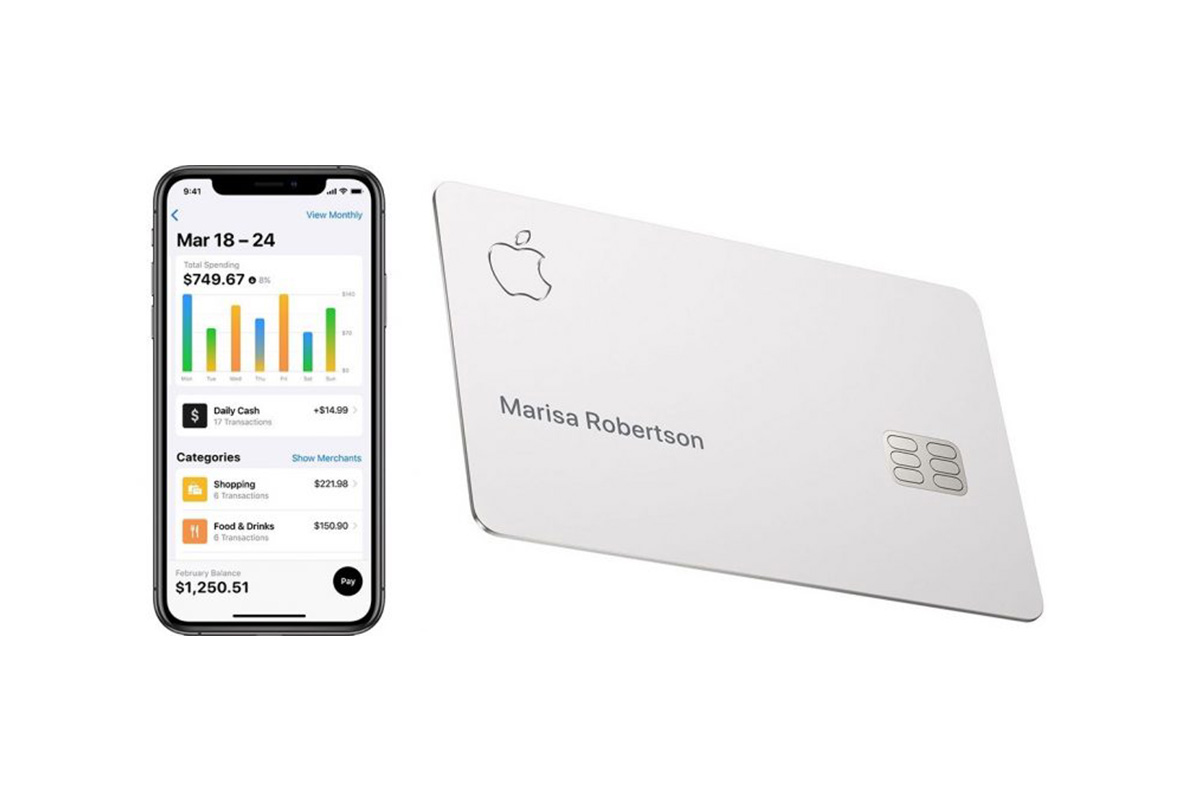 Reading Time:
1
minute
Apple Card, a new credit card partnership between Goldman Sachs and Apple Inc., is going to launch soon.
The customer agreement of Apple Card said that the card cannot be used to purchase cash advances or cash equivalents that include cryptocurrencies, casino gaming chips, race track wagers or lottery tickets.
The Apple Card is part of a broader effort by Apple to derive more of its revenue from services after years of heavily reliance on iPhone sales, which declined 12% in the most recent quarter.
Apple and Goldman are not alone in banning the purchase of cryptocurrencies. Major American and British banks Lloyds Banking Group Plc and Virgin Money VM.L also banned such purchases. The banks were concerned that volatile prices could leave consumers saddled with debts they could not repay.
$14 million of TRON gambled every day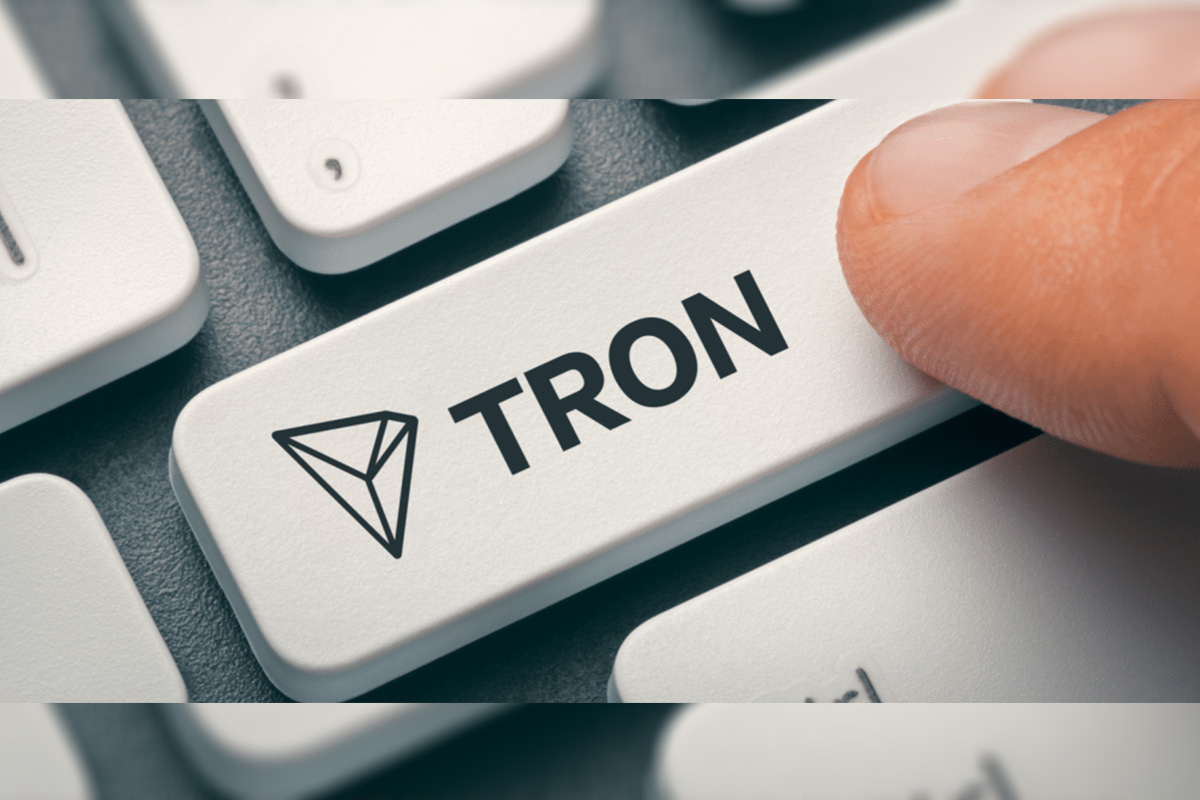 Reading Time:
1
minute
More than $14 million worth of TRON (TRX) is gambled in decentralized casinos every day, as the cryptocurrency emerges as one of the world's most popular gambling tokens.
According to research from bestTRONcasino.com, an average of US$14 million has been gambled in TRON across dozens of casinos throughout 2019.
This makes TRON the second most gambled cryptocurrency in the world, after Bitcoin but ahead of more established coins such as Ethereum, with more than $5 billion worth of TRON set to be gambled in 2019 alone.
At time of writing, TRON is the world's 12th most valuable cryptocurrency, with a market capitalisation of around $1.5 billion.
A spokesperson for bestTRONcasino.com said: "TRON-based gambling has really taken off this year, with thousands of players wagering millions of dollars' worth of TRON every single day.
"Most TRON casinos reward players with tokens, which pay out a percentage of the casino's profits in the form of a dividend. This has created an active market for those looking to trade the most successful tokens.
"The wider gambling industry has not paid much attention to TRON gambling so far, but with annual betting volumes in the billions of dollars, it will not be long before we see some established names making moves into the TRON casino space."
bestTRONcasino.com is a recently-launched portal featuring news, reviews and bonuses from the world's leading TRON casinos.
For more information, please visit: www.bestTRONcasino.com.