PICANTE Media and Events Announces Big Plans, Launch of Company Profiles, Own Content Distribution Network, Bespoke PR Distribution Services and Dedicated Tech Conference in Europe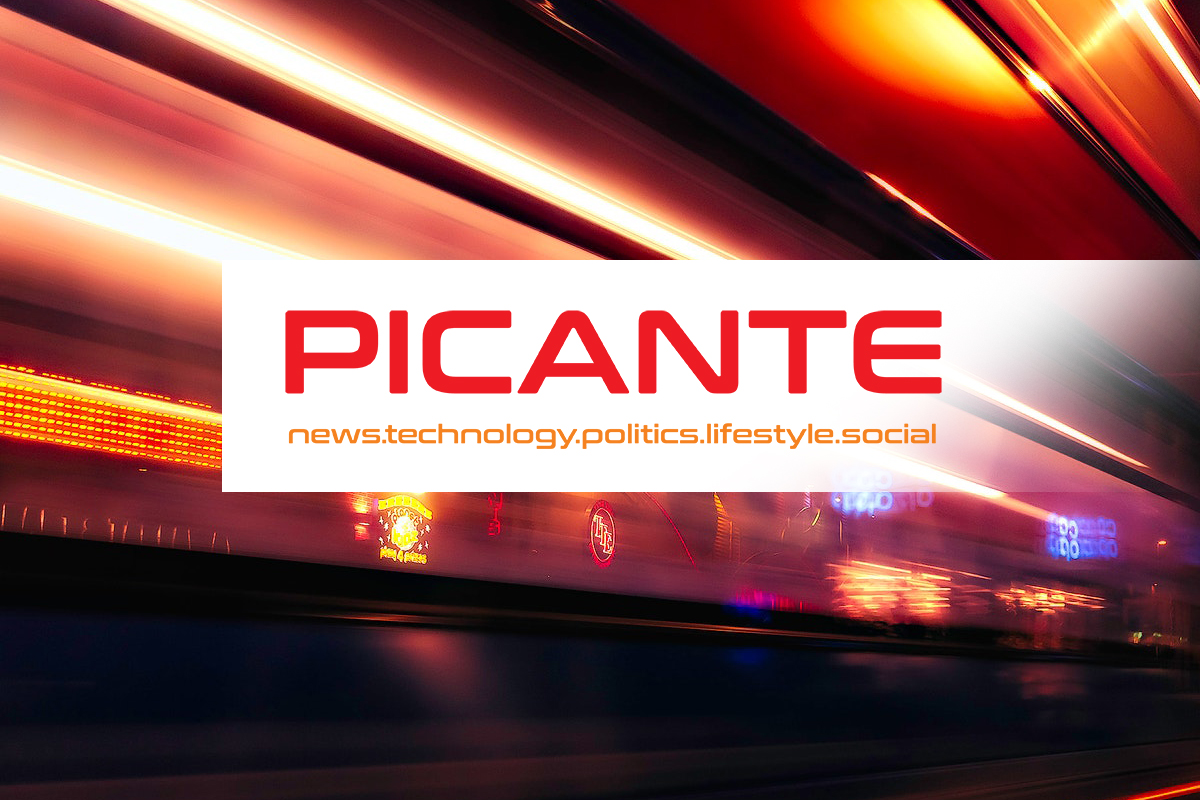 Reading Time:
4
minutes
PICANTE Media and Events, a fast-growing global news and publishing service portal has officially launched their latest services which include an online directory for company profile listing, a dedicated content distribution network, Press Release distribution services and have also announced that in 2019, the team is adding their first conference in the portfolio, the PICANTE Tech Conference Europe, which will be held in Prague on the 3rd of September.
Founded in the summer of 2018 by Betty and Zoltán Tűndik (who are also the founders of European Gaming Media and Events), both of them with high experience in digital marketing and event organizing, PICANTE.Today has grown fast in readership and online mentions by spreading non-biased news and press releases from across multiple industries with an emphasis on technology, politics, lifestyle and social stories.
The editorial and publishing team relies on three main beliefs which shape the daily news digest:
Trusted and Reliable Reporting & Publishing
NO Psychological and Emotional Manipulation
NO Fake News
"We are not aiming to produce emotional manipulation and attracting readers by any means necessary, thus are staying away from news, press release and articles that produce fear, anxiety, racism or shown any sort of cruelty towards animals and humankind. We hate false claims and false news, this is why we ensure you that you will never find any 'directed' lies on our news portals", stated Zoltán Tűndik, Co-Founder and Head of Business at European Gaming Media and Events/PICANTE Media and Events (both part of Hipther).
The latest tools launched by the company have a focus in Brand Reputation Management in the digital space and by offering a quality service at an affordable rate, PICANTE Media and Events aims to cater SMEs worldwide with exposure and content distribution solutions.
Introducing Company Profiles
Market your business in the easiest way! Online business directories have a special focus on exposing your company's activity and office addresses. By combining the listing with recent news about your company and social media interaction, you will be closing deals and attracting prospects in the easiest way possible.
Your business will be available in a regional business directory, but also reachable in a global folder.
The current offer includes a full year listing opportunity with all included service at the Early Bird Rate of 4.99 EUR/USD in either of the following Company Profile Directories: Europe, India, Canada, U.S.
The Early Bird Rate is available until 30 September and limited to the first 1000 companies per region.
Asian companies can contact sales@picante.today for more details about inclusion.
Announcing own content distribution network
The team at PICANTE Media and Events have implemented a network of portals which serve different niche related content for targeted audiences. The network website offers better exposure for companies operating in industries such as Blockchain, Artificial Intelligence, Fintech, and Cannabis. Among the expansion plans, the team has also revealed that they will be announcing more portals in the network which will focus on VR/AR, Education, IoT and more.
The list of available websites consists of TheBlockchainExaminer.com, Roboticulized.com, TheFintechBuzz.com, and GrassNews.net.
You can inquire about adding your press releases to the dedicated website on sales@picante.today.
Bespoke PR Distribution Services
PICANTE Media and Events is part of hipther.agency, allowing their partners to submit press releases in a more extensive categories base that reach the right audience on the right continent and on the right websites. The distribution packages vary between 200 – 1500 EUR/USD and several other bespoke options are available for SMEs or large corporations.
More details can be requested by filling out the form on the following link: hipther.agency/press-release-distribution-services/
Announcing the PICANTE Tech Conference Europe 2019
The team at PICANTE Media and Events is honored to announce that in 2019 they will be organizing the first edition of Tech Conference Europe which is going to take place on the 3rd of September in Prague.
The B2B conference aims to touch base on hot topics of the tech industry with emphasis on the use of Blockchain and Artificial Intelligence by SMEs, the rise of Fintech in Europe, discussions and investment opportunities in Quantum Technology, Nanotech, AR/VR, and the many uses of 5G in the IoT segment and beyond.
+150 delegates will have the opportunity to attend the boutique style event for a full day of learning and networking with endless prospecting opportunities in "the City of a Hundred Spires".
Pre-registration and the speaker call session is open! Find more details by visiting www.techconference.eu
For speaking slot inquiries, please send an email with your profile and best contacts to speakercall2019@techconference.eu and the organizers will be in touch with you as soon as possible!
About PICANTE Media and Events
PICANTE.today is a news publishing website which digests/hand picks the latest news about technology, entertainment, lifestyle, finance and politics and serves them to their readers and subscribers daily.
As a responsible learning source, the team at PICANTE Media and Events are committed to 3 main principles:
Trusted and Reliable Reporting & Publishing
The articles and press releases on their website are all published from verified sources.
NO Psychological and Emotional Manipulation
The editorial team and marketing team do not aim to produce emotional manipulation and always stay away from news, press release and articles that produce fear, anxiety, racism or show any sort of cruelty towards animals and humankind.
NO Fake News
PICANTE.today ensures readers will never find any "directed" lies on the news portal as the team has taken an anti-fake news standing point from their inception.
For more details, visit www.picante.today
Betway renews partnership with Hammers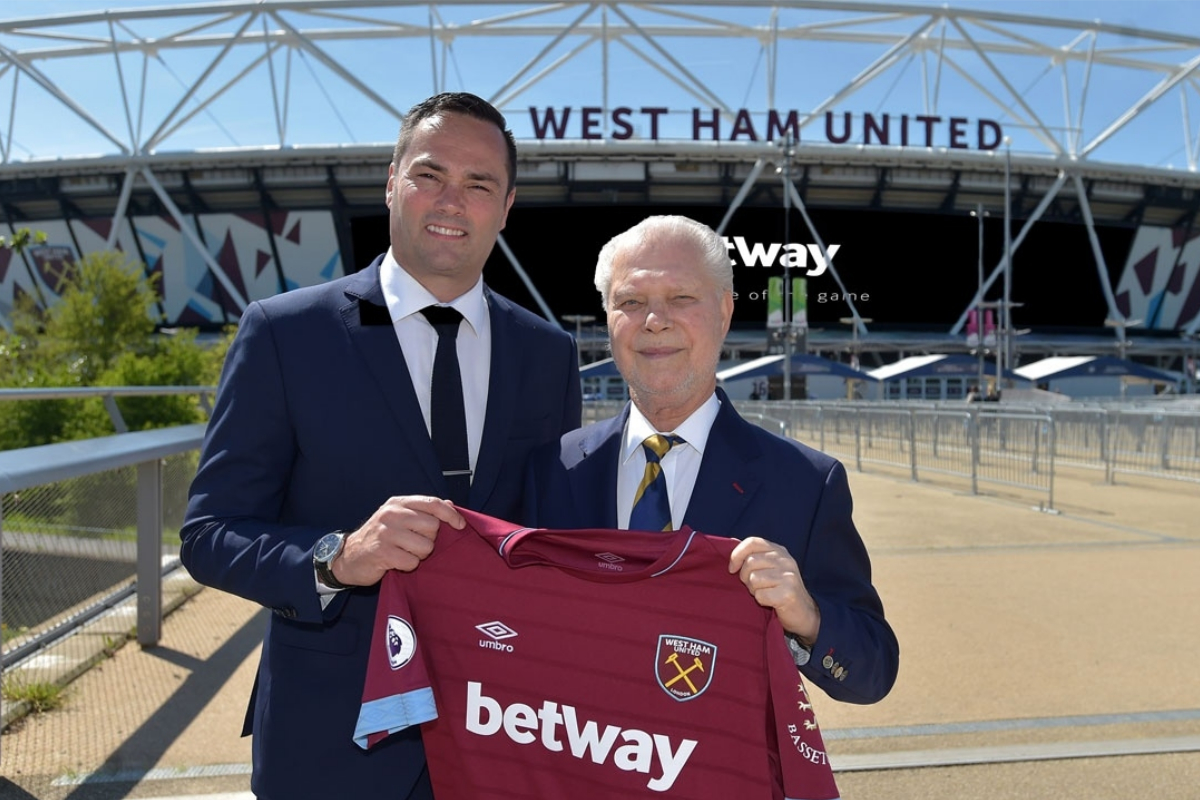 Reading Time:
2
minutes
Betway is delighted to announce the largest partnership deal in its history, renewing the agreement with West Ham to remain as the Club's principal partner for a further six years.
The leading online bookmaker has been the Hammers' principal partner for four years, since 2015, and the ongoing success of the partnership has led to the new long-term deal being finalised.
In that time, Betway and West Ham have worked hand-in-hand to bring supporters closer to their heroes, creating memories that will last a lifetime.
Initiatives like the Betway Academy, Betway Fan Taxi and West Ham Supermarket Sweep show Betway's commitment to understanding the emotions and bonds that Hammers fans have with their Club, and this is something supporters can expect more of with the partnership extension.
Anthony Werkman, CEO of Betway, said: "Our partnership with West Ham United has been a huge success over the past four years and we are proud to be extending it by another six.
"They are a club with one of the most passionate fanbases in the game, who we have built up a strong relationship with by giving them some unforgettable experiences and memories.
"This is something we are wholly committed to and we are delighted to be continuing our partnership with the club."
Karren Brady, West Ham United Vice-Chairman, said: "We are delighted to once again extend our partnership with Betway. After working together successfully for four years, this is a new, long-term, record-breaking commercial deal for the Club, which shows the faith that Betway has in West Ham United and our iconic global identity which has seen us recognised as one of the world's biggest football brands.
"We look forward to continuing to work with Betway as we embark on the next chapter for our great Club, and we will use this partnership as a platform for success, both on and off the pitch."
Karim Virani, Digital and Commercial Director at West Ham United, said: "We're hugely excited to continue working with such a respected and responsible Principal Partner in Betway. Since the front of shirt sponsorship began, Betway has supported the Club in a whole range of ways, by giving their time and energy, as well as their investment.
"This has delivered some fantastic work for good causes around our local boroughs, as well as putting on a number of once-in-a-lifetime experiences for die-hard Hammers fans. Extending this partnership provides the opportunity for this great work to continue for the benefit of our supporters and our communities, which are the lifeblood of West Ham United."
Paul Adkins, Marketing and Operation Director of Betway, said: "We signed our first deal with West Ham United in February 2015 at a historic time for the club with the upcoming move from Upton Park to the London Stadium.
"We then eagerly extended our deal with the club in August 2016 for a further three years, which was the largest sponsorship agreement in West Ham's history, something we have been delighted to extend."
Hotel Casino Acaray Adds Link King to its Entertainment Portfolio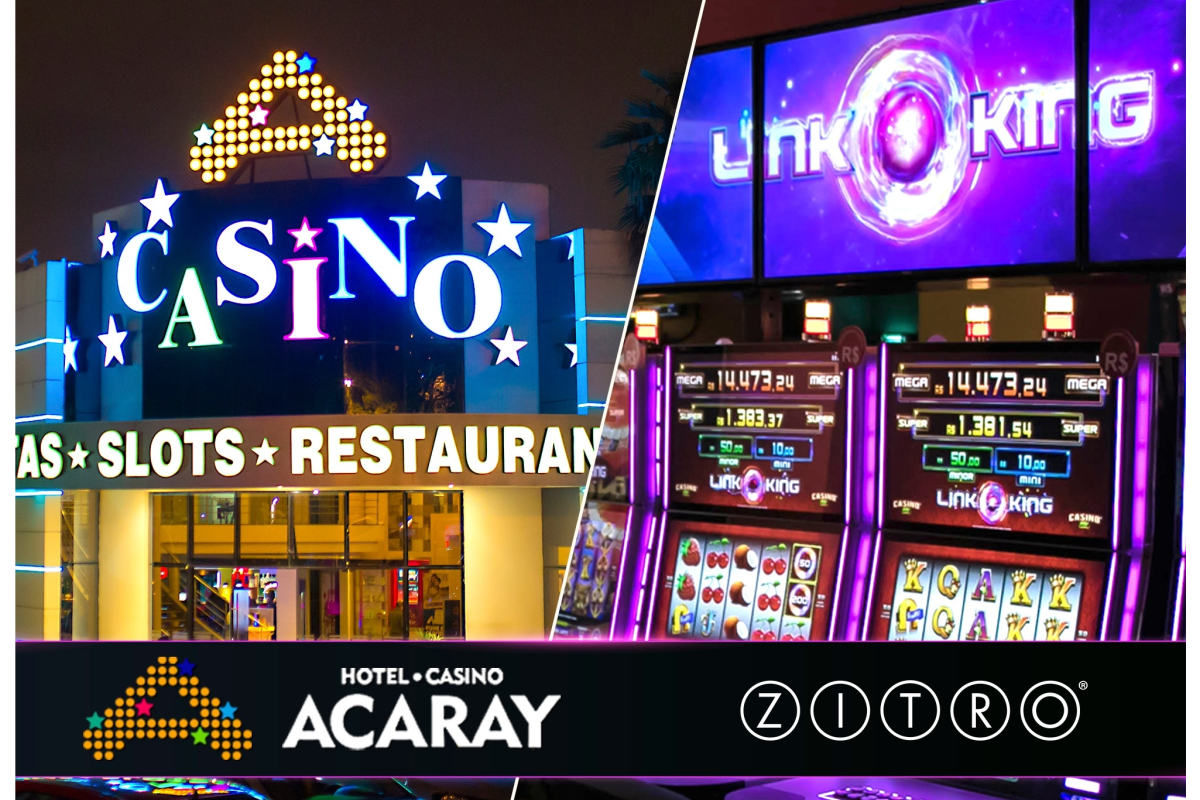 Reading Time:
1
minute
Hotel Casino Acaray in Paraguay has added the BRYKE multi-game LAP Link King to its entertainment portfolio.
"We carefully select the products we offer our clients to guarantee them the best entertainment. Link King is not only a product that fascinates players, but also gives us an amazing performance," Matias Relancio from Hotel Casino Acaray said.
"Link King is a formidable product and proven all over the world. The effect that it has had globally has turned it into a key product; a game that players actively look for, therefore it has become an essential for the Casinos. Now, in the emblematic Hotel Casino Acaray, the best video slot of the moment is also present in Paraguay," Alejandra Burato, Zitro´s Sales Director for Latin America said.
EPICENTER Major qualifiers gathered more than 15 million views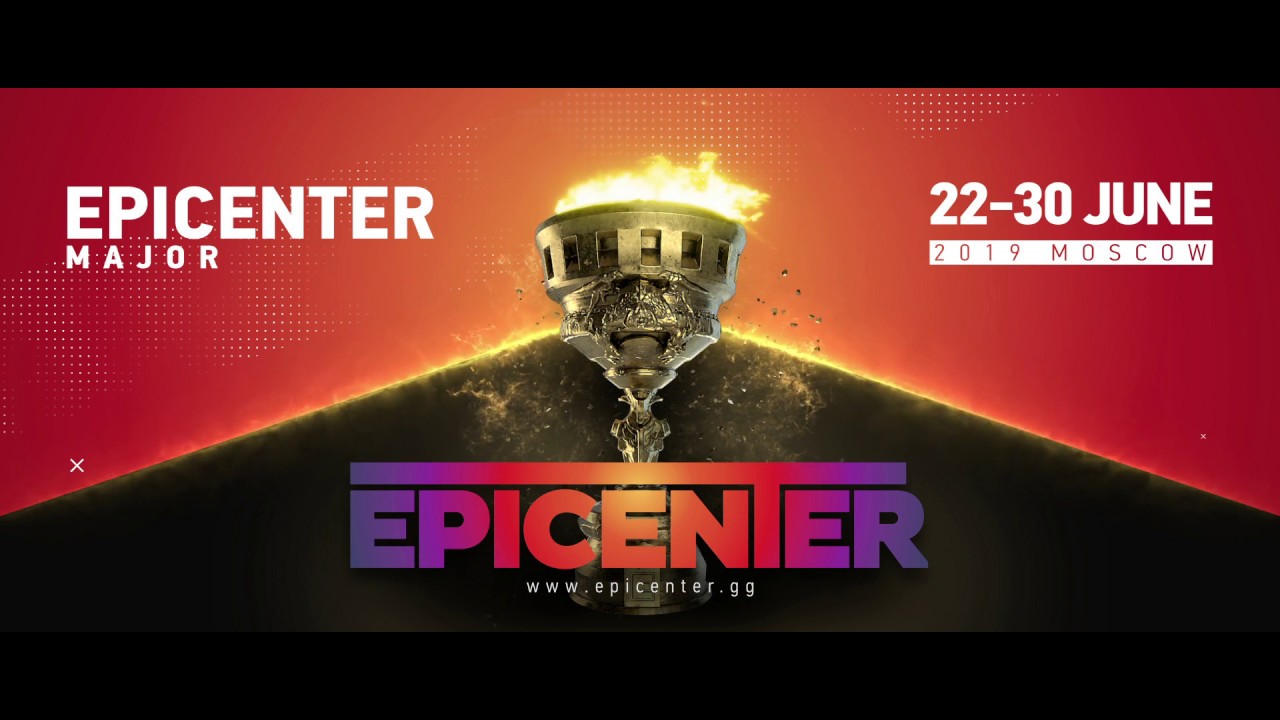 Reading Time:
2
minutes
Dota 2 EPICENTER Major qualifiers have gathered 15,4 million views worldwide*. The qualifier matches for EPICENTER XL, last year's Major series tournament in Moscow, gathered nearly two times fewer views – 7,8 million. Meanwhile the total amount of broadcast hours on Twitch amounted to 866 in 2019 as compared to EPICENTER XL 2018's 1100 hours.
The viewer count for the qualifier stage of DPC 2018-2019 season's fifth Major reached 177 147 during the CIS region grand-final of Virtus.pro versus Natus Vincere. Notably, EPICENTER XL's qualifiers final viewer count peaked at 67 668 under the same conditions. Overall, more than 5,5 million unique users viewed EPICENTER Major, exceeding last year's figure by more than 1,2 million.
The Russian broadcast of the upcoming Major's qualifiers engaged more than 10 million views, with 3 million unique views. The previous year's CIS broadcast gathered 4,4 million views and 2,3 million unique users.
EPICENTER Major in Dota 2 with a prize pool of $1 000 000 will take place in Moscow from June 22 to June 30. 14 out of 16 participating teams advanced to the main event through CIS, China, Europe, South America, North America, and Southeast Asia regional qualifiers. Two remaining spots are reserved for the participants of the previous Minor.
Epic Esports Events (a member of ESforce Holding) is the organizer of the EPICENTER Major. The tournament operator specializes in hosting international competitions and is the organizer behind EPICENTER Dota 2 and CS:GO series in Moscow and Saint Petersburg. Their first Dota 2 series was deemed the best Live Entertainment event by a leading European award EUBEA 2016, and EPICENTER XL 2019 was awarded the first place in nomination Russian Event per Eventex Awards.
*excluding statistics from China

ESforce Holding is one of the world's largest esports organizations and the leader of electronic sports in Russia. The holding company integrates all key areas of the esports business, from organizing international tournaments and professional content creation to publishing and advertising activities as well as online retail sales of esports-themed merchandise. ESforce owns over 220 popular online resources with a combined audience of 12 million followers and 114 million annual unique visitors, which provide a 90-percent reach to esports broadcast viewers in Russia and the CIS as well as access to a significant share of relevant international audiences. In 2018, the holding became part of the largest technology company in Russia, Mail.Ru Group.