PICANTE Media and Events Announces Big Plans, Launch of Company Profiles, Own Content Distribution Network, Bespoke PR Distribution Services and Dedicated Tech Conference in Europe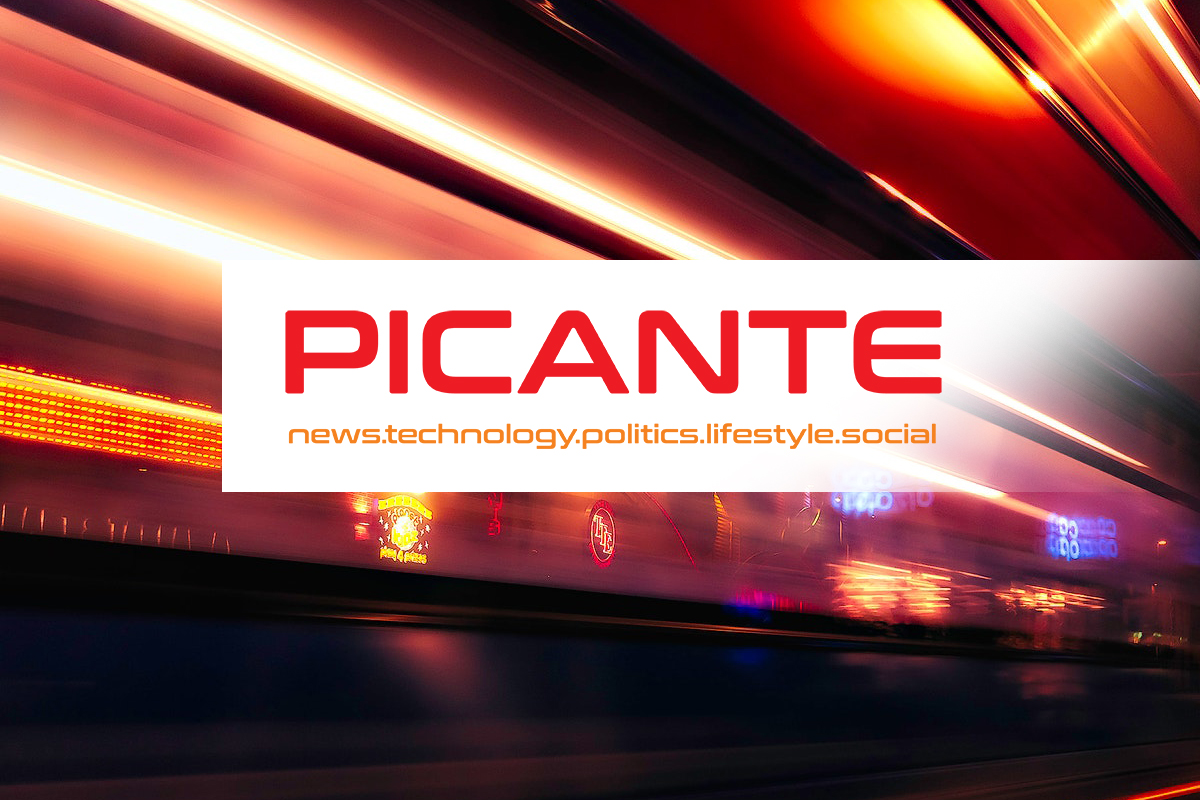 Reading Time:
4
minutes
PICANTE Media and Events, a fast-growing global news and publishing service portal has officially launched their latest services which include an online directory for company profile listing, a dedicated content distribution network, Press Release distribution services and have also announced that in 2019, the team is adding their first conference in the portfolio, the PICANTE Tech Conference Europe, which will be held in Prague on the 3rd of September.
Founded in the summer of 2018 by Betty and Zoltán Tűndik (who are also the founders of European Gaming Media and Events), both of them with high experience in digital marketing and event organizing, PICANTE.Today has grown fast in readership and online mentions by spreading non-biased news and press releases from across multiple industries with an emphasis on technology, politics, lifestyle and social stories.
The editorial and publishing team relies on three main beliefs which shape the daily news digest:
Trusted and Reliable Reporting & Publishing
NO Psychological and Emotional Manipulation
NO Fake News
"We are not aiming to produce emotional manipulation and attracting readers by any means necessary, thus are staying away from news, press release and articles that produce fear, anxiety, racism or shown any sort of cruelty towards animals and humankind. We hate false claims and false news, this is why we ensure you that you will never find any 'directed' lies on our news portals", stated Zoltán Tűndik, Co-Founder and Head of Business at European Gaming Media and Events/PICANTE Media and Events (both part of Hipther).
The latest tools launched by the company have a focus in Brand Reputation Management in the digital space and by offering a quality service at an affordable rate, PICANTE Media and Events aims to cater SMEs worldwide with exposure and content distribution solutions.
Introducing Company Profiles
Market your business in the easiest way! Online business directories have a special focus on exposing your company's activity and office addresses. By combining the listing with recent news about your company and social media interaction, you will be closing deals and attracting prospects in the easiest way possible.
Your business will be available in a regional business directory, but also reachable in a global folder.
The current offer includes a full year listing opportunity with all included service at the Early Bird Rate of 4.99 EUR/USD in either of the following Company Profile Directories: Europe, India, Canada, U.S.
The Early Bird Rate is available until 30 September and limited to the first 1000 companies per region.
Asian companies can contact [email protected] for more details about inclusion.
Announcing own content distribution network
The team at PICANTE Media and Events have implemented a network of portals which serve different niche related content for targeted audiences. The network website offers better exposure for companies operating in industries such as Blockchain, Artificial Intelligence, Fintech, and Cannabis. Among the expansion plans, the team has also revealed that they will be announcing more portals in the network which will focus on VR/AR, Education, IoT and more.
The list of available websites consists of TheBlockchainExaminer.com, Roboticulized.com, TheFintechBuzz.com, and GrassNews.net.
You can inquire about adding your press releases to the dedicated website on [email protected].
Bespoke PR Distribution Services
PICANTE Media and Events is part of hipther.agency, allowing their partners to submit press releases in a more extensive categories base that reach the right audience on the right continent and on the right websites. The distribution packages vary between 200 – 1500 EUR/USD and several other bespoke options are available for SMEs or large corporations.
More details can be requested by filling out the form on the following link: hipther.agency/press-release-distribution-services/
Announcing the PICANTE Tech Conference Europe 2019
The team at PICANTE Media and Events is honored to announce that in 2019 they will be organizing the first edition of Tech Conference Europe which is going to take place on the 3rd of September in Prague.
The B2B conference aims to touch base on hot topics of the tech industry with emphasis on the use of Blockchain and Artificial Intelligence by SMEs, the rise of Fintech in Europe, discussions and investment opportunities in Quantum Technology, Nanotech, AR/VR, and the many uses of 5G in the IoT segment and beyond.
+150 delegates will have the opportunity to attend the boutique style event for a full day of learning and networking with endless prospecting opportunities in "the City of a Hundred Spires".
Pre-registration and the speaker call session is open! Find more details by visiting www.techconference.eu
For speaking slot inquiries, please send an email with your profile and best contacts to [email protected] and the organizers will be in touch with you as soon as possible!
About PICANTE Media and Events
PICANTE.today is a news publishing website which digests/hand picks the latest news about technology, entertainment, lifestyle, finance and politics and serves them to their readers and subscribers daily.
As a responsible learning source, the team at PICANTE Media and Events are committed to 3 main principles:
Trusted and Reliable Reporting & Publishing
The articles and press releases on their website are all published from verified sources.
NO Psychological and Emotional Manipulation
The editorial team and marketing team do not aim to produce emotional manipulation and always stay away from news, press release and articles that produce fear, anxiety, racism or show any sort of cruelty towards animals and humankind.
NO Fake News
PICANTE.today ensures readers will never find any "directed" lies on the news portal as the team has taken an anti-fake news standing point from their inception.
For more details, visit www.picante.today
NetShop ISP, Award Winning Data Center Provider, announced as General Sponsor at Prague Gaming Summit 2020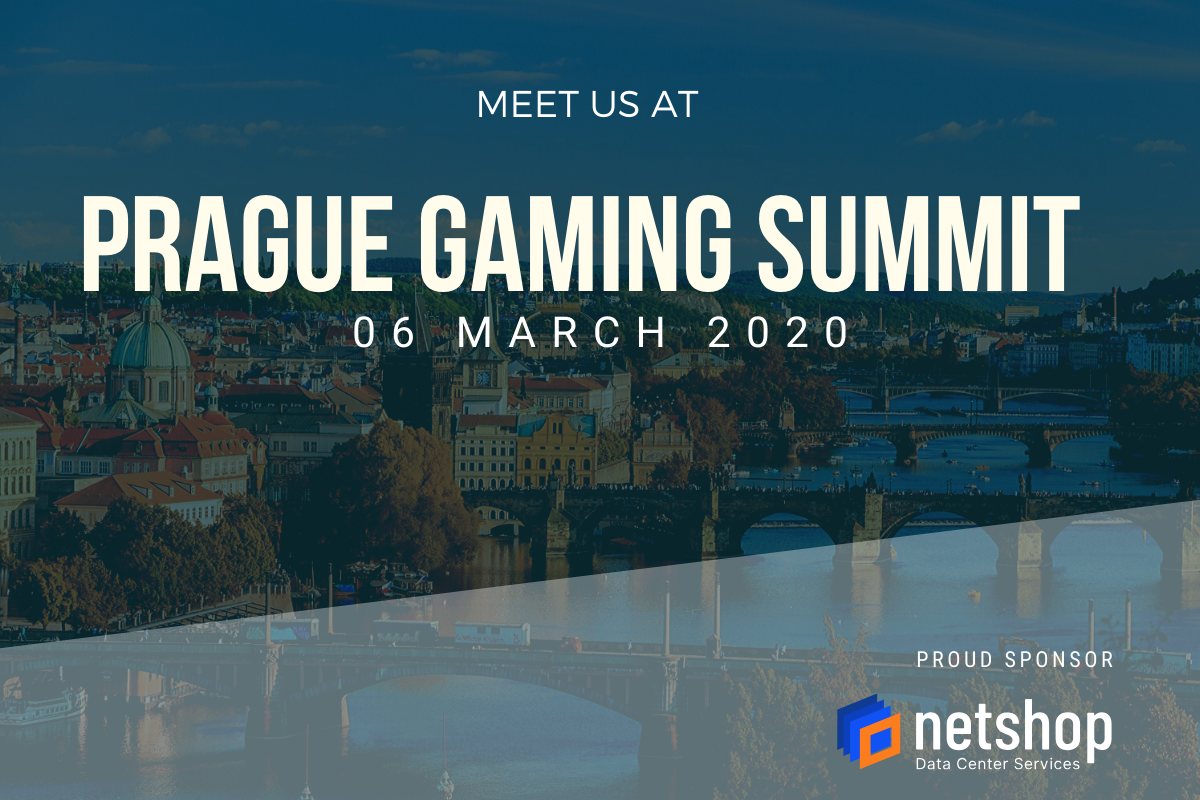 Reading Time:
< 1
minute
The 4th edition of the Prague Gaming Summit will take place on 6 March 2020 and welcomes leading operators, service providers and gambling industry experts from all across Europe.
The conference has recorded considerable growth during the 2018 edition and continues to bring the quality platform with which usual delegates have already gotten used too.
NetShop ISP, an Award-Winning Data Center & iGaming Service Provider, will hold the role of General Sponsor and will be represented by three C-level Executives.
At Prague Gaming Summit, you have the possibility to catch up on some very informative content about the recent changes in the regulation, tax and compliance updates coming from Czechia, Slovakia, Poland, and Ukraine. Slovakia aims to replace the current legislation with a new one which could open up the market for private operators from March 1, 2019. The new legislation is set to mirror the neighboring countries' positive realizations in the field.
Event Information & Tickets: www.praguegamingsummit.com
About NetShop Internet Services Ltd
NetShop Internet Services is an Award-Winning Data Center Services Provider with privately-owned Infrastructure in Cyprus, Malta, United Kingdom and Los Angeles (US West).
NetShop ISP has won the Award of "Best iGaming Service Provider" twice (CEEG Awards, Budapest & SEG Awards, Milan) and Ranked Finalist in the "Best Hosting Services" Award category at the Malta Gaming Awards in 2019.
Website: netshop-isp.com.cy
Win Systems Is Facing New And Engaging Challenges After Its Great Success At ICE 2020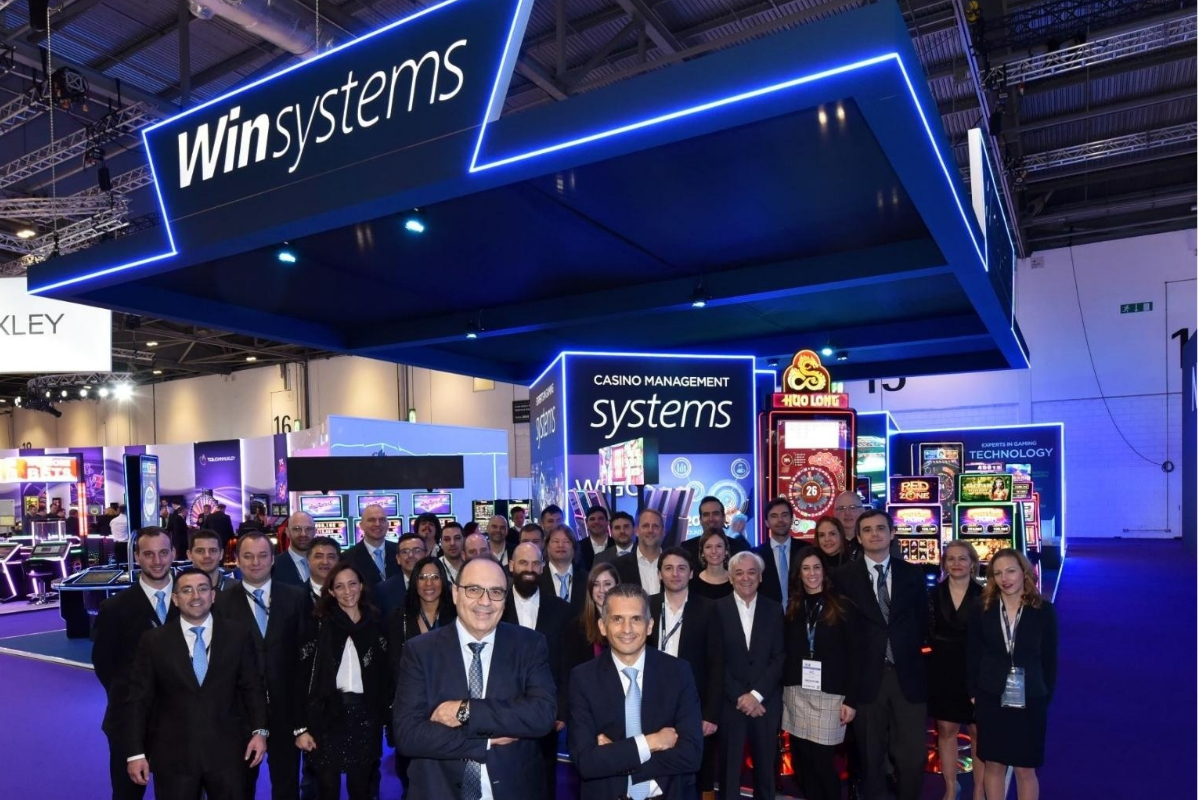 Reading Time:
< 1
minute
Win Systems, the leading provider in the gaming and entertainment industry, reported an outstandingly positive assessment of its latest participation in ICE Totally Gaming trade-show in London, where the company presented its latest products and services both in the Gaming Division (like Rising Link, which received very positive feedback from delegates within the GameStar slots offer, and the individual electronic roulette station Gold Club Allegro) and in the Systems Division (with the casino management system Wigos at the forefront, and its version for arcades and route operations, Wigos One).
Eric Benchimol, CEO of Win Systems, commented: "Our products and services have been historically very well accepted amongst the main Latin American casinos; recently we've been receiving a growing interest from many clients in the US and Canada. This ICE edition was especially important for Win Systems, as we wanted to understand the reaction from the European operators, and their feedback has honestly been even more positive than our expectations, including some very important delegates from close markets in Africa and Asia. We're proudly gratified and we can't wait to start with so many projects we agreed during the trade-show."
"I need to thank once again the great Win Systems team, both the ones at the trade-show and the colleagues in our premises all around the world for their passion to develop and offer high added-value products, and even more importantly, a relation based on the closeness and flexibility to get adapted to all our clients needs, both the actual and the future ones," added the executive.
Microgaming's content live with Svenska Spel Sport & Casino in Sweden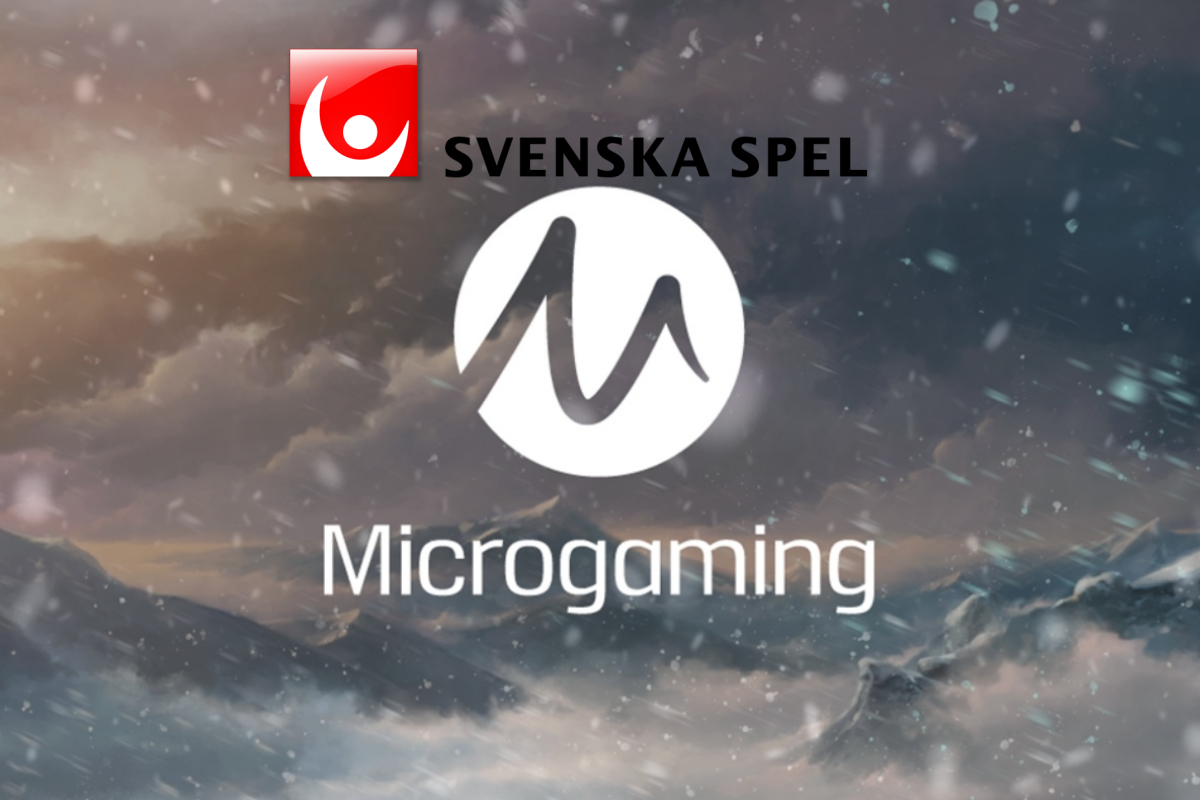 Reading Time:
< 1
minute
Microgaming has announced that its diverse portfolio of online casino content is now live with Svenska Spel Sport & Casino, a state-owned company operating in Sweden, one of Europe's largest regulated markets for online gaming.
Formed in 1997 and headquartered in Visby, Svenska Spel is among Sweden's leading lottery, betting and casino gaming operators.
Sweden is a significant market for Microgaming, whose content has been live there since regulations came into effect on 1 January 2019. The supplier provides leading operators in the market with premium exclusive content from its growing roster of independent studios, along with some of the industry's top-performing partner games.
Following an integration with Microgaming's award-winning content aggregation platform, Svenska Spel Sport & Casino will be providing its players with an engaging line-up of Microgaming's most popular branded blockbuster slots, including Game of Thrones™ and Lara Croft® Temples and Tombs™, plus a mix of new and classic original titles, such as Immortal Romance, Agent Jane Blonde Returns, and Book of Oz.
"Svenska Spel Sport & Casino is a tremendous addition to our sizeable customer base in this key strategic market. We are pleased to welcome them to the Microgaming family and look forward to working with them closely after a successful integration." – said Andrew Clucas, Chief Operating Officer at Microgaming.
"Microgaming is renowned for its portfolio of high quality, innovative content, and we are delighted to collaborate with them. The addition of Microgamings catalogue of entertaining games will enhance the overall gameplay experience for our players." – added Jonas Nygren, VP casino of Svenska Spel Sport & Casino.