PICANTE Media and Events Announces Big Plans, Launch of Company Profiles, Own Content Distribution Network, Bespoke PR Distribution Services and Dedicated Tech Conference in Europe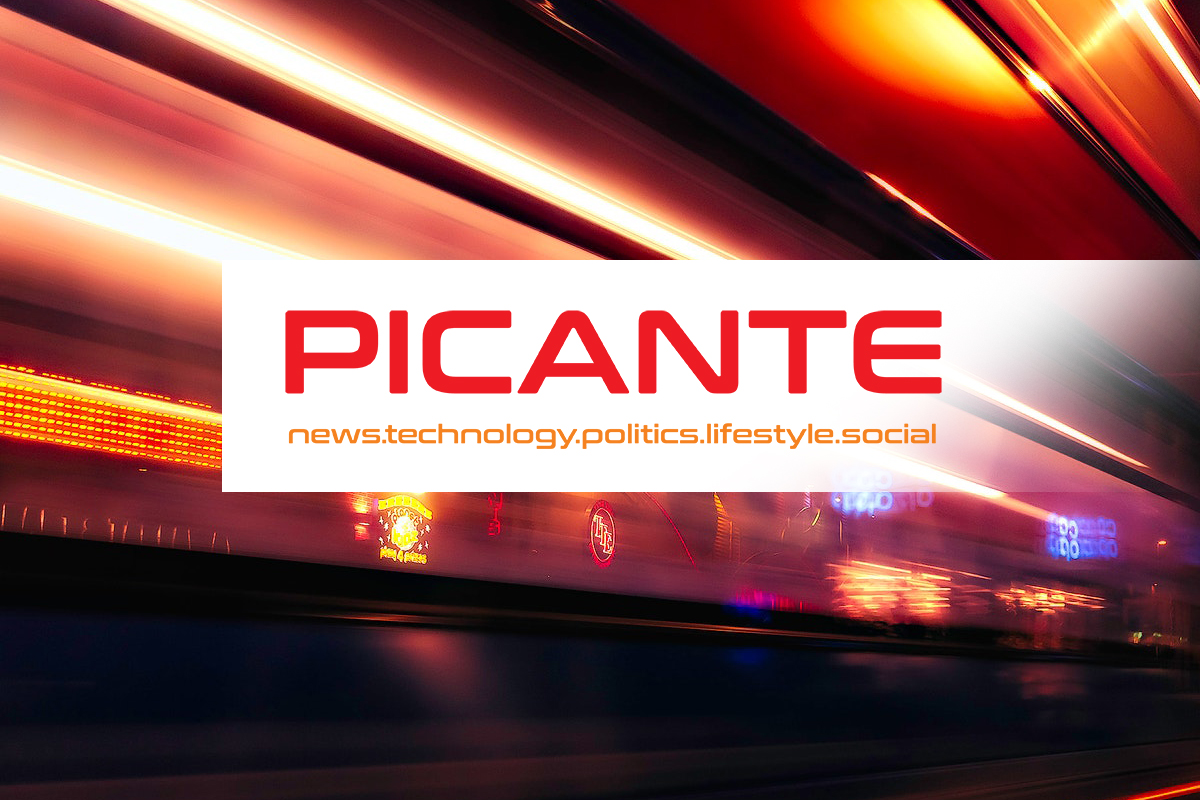 Reading Time:
4
minutes
PICANTE Media and Events, a fast-growing global news and publishing service portal has officially launched their latest services which include an online directory for company profile listing, a dedicated content distribution network, Press Release distribution services and have also announced that in 2019, the team is adding their first conference in the portfolio, the PICANTE Tech Conference Europe, which will be held in Prague on the 3rd of September.
Founded in the summer of 2018 by Betty and Zoltán Tűndik (who are also the founders of European Gaming Media and Events), both of them with high experience in digital marketing and event organizing, PICANTE.Today has grown fast in readership and online mentions by spreading non-biased news and press releases from across multiple industries with an emphasis on technology, politics, lifestyle and social stories.
The editorial and publishing team relies on three main beliefs which shape the daily news digest:
Trusted and Reliable Reporting & Publishing
NO Psychological and Emotional Manipulation
NO Fake News
"We are not aiming to produce emotional manipulation and attracting readers by any means necessary, thus are staying away from news, press release and articles that produce fear, anxiety, racism or shown any sort of cruelty towards animals and humankind. We hate false claims and false news, this is why we ensure you that you will never find any 'directed' lies on our news portals", stated Zoltán Tűndik, Co-Founder and Head of Business at European Gaming Media and Events/PICANTE Media and Events (both part of Hipther).
The latest tools launched by the company have a focus in Brand Reputation Management in the digital space and by offering a quality service at an affordable rate, PICANTE Media and Events aims to cater SMEs worldwide with exposure and content distribution solutions.
Introducing Company Profiles
Market your business in the easiest way! Online business directories have a special focus on exposing your company's activity and office addresses. By combining the listing with recent news about your company and social media interaction, you will be closing deals and attracting prospects in the easiest way possible.
Your business will be available in a regional business directory, but also reachable in a global folder.
The current offer includes a full year listing opportunity with all included service at the Early Bird Rate of 4.99 EUR/USD in either of the following Company Profile Directories: Europe, India, Canada, U.S.
The Early Bird Rate is available until 30 September and limited to the first 1000 companies per region.
Asian companies can contact [email protected] for more details about inclusion.
Announcing own content distribution network
The team at PICANTE Media and Events have implemented a network of portals which serve different niche related content for targeted audiences. The network website offers better exposure for companies operating in industries such as Blockchain, Artificial Intelligence, Fintech, and Cannabis. Among the expansion plans, the team has also revealed that they will be announcing more portals in the network which will focus on VR/AR, Education, IoT and more.
The list of available websites consists of TheBlockchainExaminer.com, Roboticulized.com, TheFintechBuzz.com, and GrassNews.net.
You can inquire about adding your press releases to the dedicated website on [email protected].
Bespoke PR Distribution Services
PICANTE Media and Events is part of hipther.agency, allowing their partners to submit press releases in a more extensive categories base that reach the right audience on the right continent and on the right websites. The distribution packages vary between 200 – 1500 EUR/USD and several other bespoke options are available for SMEs or large corporations.
More details can be requested by filling out the form on the following link: hipther.agency/press-release-distribution-services/
Announcing the PICANTE Tech Conference Europe 2019
The team at PICANTE Media and Events is honored to announce that in 2019 they will be organizing the first edition of Tech Conference Europe which is going to take place on the 3rd of September in Prague.
The B2B conference aims to touch base on hot topics of the tech industry with emphasis on the use of Blockchain and Artificial Intelligence by SMEs, the rise of Fintech in Europe, discussions and investment opportunities in Quantum Technology, Nanotech, AR/VR, and the many uses of 5G in the IoT segment and beyond.
+150 delegates will have the opportunity to attend the boutique style event for a full day of learning and networking with endless prospecting opportunities in "the City of a Hundred Spires".
Pre-registration and the speaker call session is open! Find more details by visiting www.techconference.eu
For speaking slot inquiries, please send an email with your profile and best contacts to [email protected] and the organizers will be in touch with you as soon as possible!
About PICANTE Media and Events
PICANTE.today is a news publishing website which digests/hand picks the latest news about technology, entertainment, lifestyle, finance and politics and serves them to their readers and subscribers daily.
As a responsible learning source, the team at PICANTE Media and Events are committed to 3 main principles:
Trusted and Reliable Reporting & Publishing
The articles and press releases on their website are all published from verified sources.
NO Psychological and Emotional Manipulation
The editorial team and marketing team do not aim to produce emotional manipulation and always stay away from news, press release and articles that produce fear, anxiety, racism or show any sort of cruelty towards animals and humankind.
NO Fake News
PICANTE.today ensures readers will never find any "directed" lies on the news portal as the team has taken an anti-fake news standing point from their inception.
For more details, visit www.picante.today
Slotegrator Forges a New Partnership With Betsolutions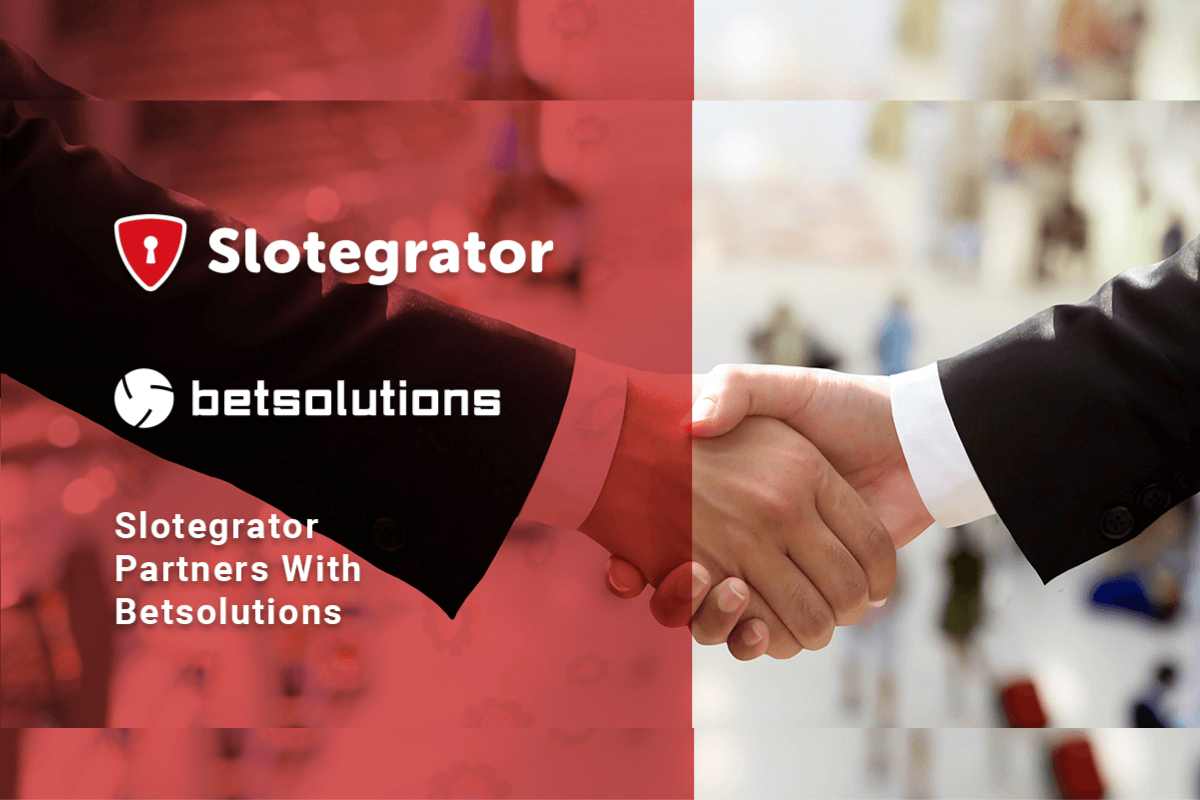 Reading Time:
< 1
minute
Game developer Betsolutions brings board games, slots, and their own range of provably fair titles to Slotegrator's offering.
Online casino software provider Slotegrator has announced a new partnership with game developer Betsolutions. All of Betsolutions's slots and other casino games will now be available through Slotegrator's API protocol.
Founded in 2016, Betsolutions's goal is to create authentic, omnichannel gaming experiences focused on player satisfaction, with a special emphasis on provable fairness and the social aspect of gaming. The company is active in the European and CIS markets and licensed in the UK, Italy, and Malta.
In addition to online slots, Betsolutions offers a series of provably fair games featuring fast gameplay, great UI, and network chat capability. Some of the most popular titles in this series include Zeppelin, High-Low, and Dice. The company's diverse game content portfolio also includes casino board games like Backgammon, Dominoes, and Seka, a simplified version of poker, as well as the slots Underground Tuning, Captain of Pirates, the Mystery of Faberge, and Drunk Santa.
Since the company's foundation in 2012, Slotegrator has been one of the iGaming industry's leading software solution providers and aggregators for online casinos and sportsbooks. Headquartered in Europe with a strong presence in the CIS market, Slotegrator is consistently expanding its product offering, which includes online casino platform and white label solutions, a vast portfolio of casino games from the world's best slot game developers, live dealer games and virtual sports, payment processors for online gambling projects, licensing services, and much more. The mission of the company is to facilitate the growth of the iGaming industry ecosystem through acting as an intermediary to bring together various pillars of the industry.
Booming Games presents of Arabian Spins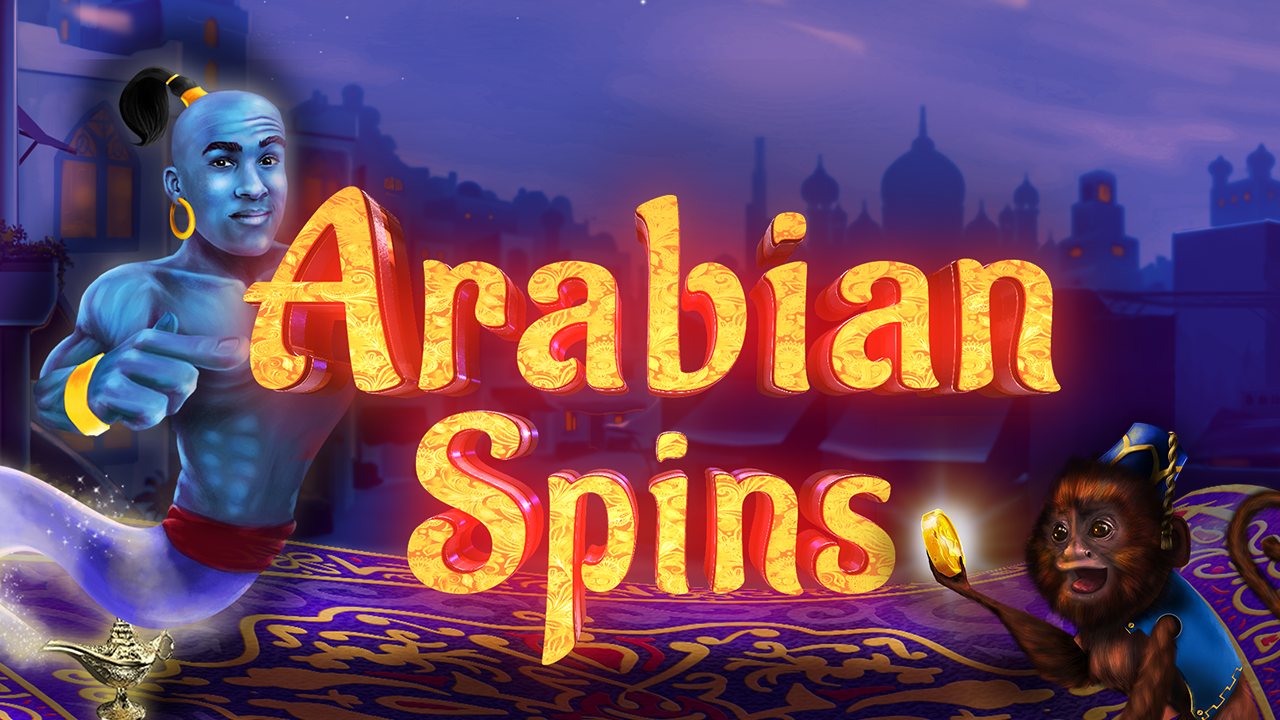 Reading Time:
< 1
minute
"It's time to dust off the old magic carpet, as Booming Games goes classic with the release of Arabian Spins", says Shane Cotter, Booming Games' Director of Product. "This low volatility 3×3, 10 payline slot, showcases the best of old-school features., and is sure to be a firm favourite with your entire player base".
Join our protagonist and his monkey sidekick as they endeavour to collect as much gold and diamonds as possible.
Catch the magic carpet to multiply your wins sevenfold; or trigger 10 retriggerable Two Way Pay spins by landing 3 Diamonds anywhere on the reels. And as if that wasn't enough, any Diamonds you land will also act as wilds, again helping to make for the best possible player experience.
Meanwhile, if you land the Genie's Lamp, 3 instances in a screen result will trigger 10 Free Spins, while at any time you can land a magic carpet on the 2nd reel, awarding a 7x multiplier on all wins.
With a 96.55% RTP, this game has everything the classic slots player could want.
IBIA reports 61 cases of suspicious betting in Q1 2020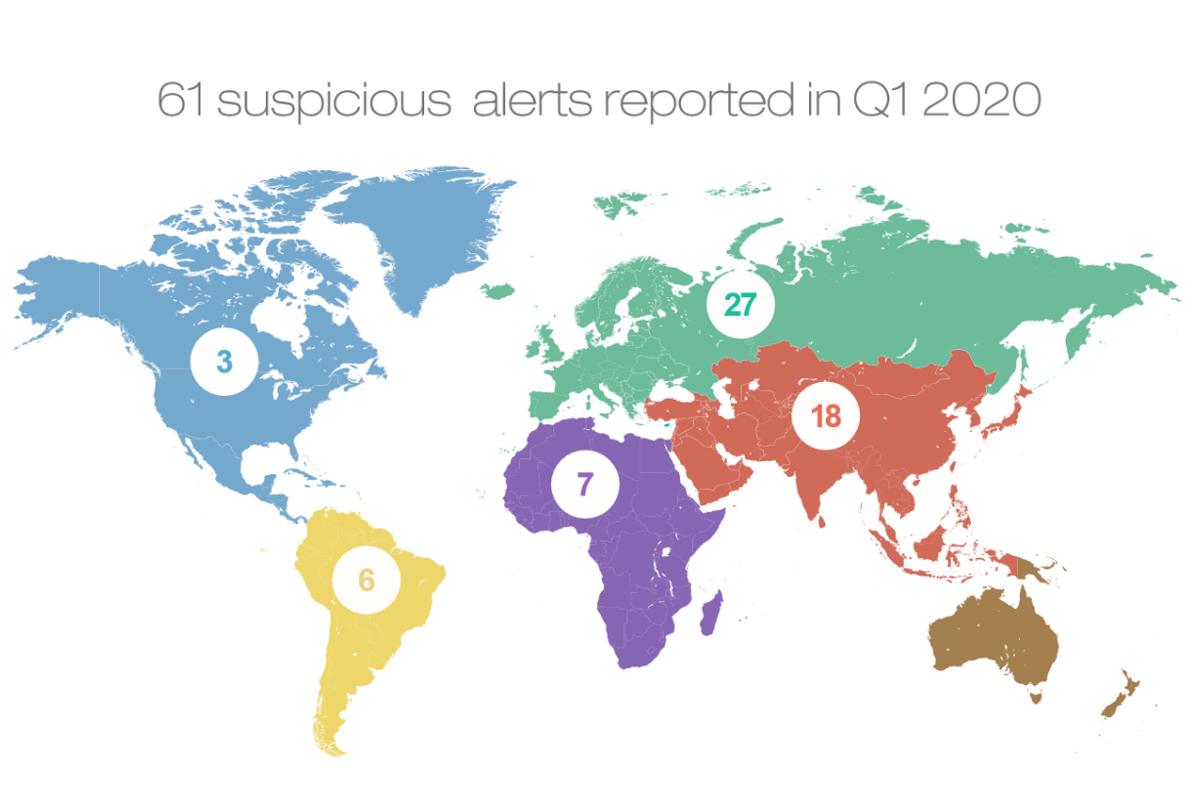 Reading Time:
2
minutes
The International Betting Integrity Association (IBIA) reported 61 cases of suspicious betting to the relevant authorities during the first quarter (Q1) of 2020. The total is 36% higher than the 45 cases in Q4 2019 and 65% higher than the 37 alerts reported in Q1 2019. IBIA members saw an increase in suspicious betting activity in the week before the widespread suspension of sport in mid-March.
Khalid Ali, CEO of IBIA, said: "The industry's main focus is quite understandably on product availability and business viability in a particularly challenging period for the sector globally. That said, it is important to note that the vulnerability of sports and betting to corruption remains an ever-present danger to operator finances. IBIA saw an increase in suspicious betting activity in the week leading to the global sports shutdown highlighting the opportunism of corrupters.
"Whilst there has since been a relative lull, we fully expect the business threat to rise as sport is restored and betting product catalogues return to a level of normality. Indeed, it is clear that corrupters are still operating and seeking to exploit the current situation. IBIA will continue to utilise its unique global monitoring platform to protect its members and sports from fraud during this difficult time; product integrity and consumer trust will be key to the sector's recovery."
Other key data for Q1 2020:
44 – percentage of Q1 alerts on sporting events played in Europe (30% in Asia, 11% in Africa, 10% in South America and 5% in North America)
31 – number of alerts reported on tennis (18 cases for football, 5 for basketball, 4 for table tennis and one each in volleyball, cricket and boxing)
15 – number of alerts reported in the week before the widespread suspension of sport
11 – Russia ranking the highest country for alerts reported
7 – alerts reported since the widespread suspension of sport in mid-March
The International Betting Integrity Association is the leading global voice on integrity for the licensed betting industry. It is run by operators for operators, protecting its members from corruption through collective action. Its monitoring and alert platform is a highly effective anti-corruption tool that detects and reports suspicious activity on its members' betting markets. The association has longstanding information sharing partnerships with leading sports and gambling regulators to utilise its data and prosecute corruption. It represents the sector at high-level policy discussion forums such as the IOC, UN, Council of Europe and European Commission.
The association publishes quarterly reports covering the integrity alerts reported through its monitoring and alert platform which can be viewed here. IBIA can be contacted at [email protected].