UNLV and Caesars Entertainment Announces the Creation of "Black Fire Innovation"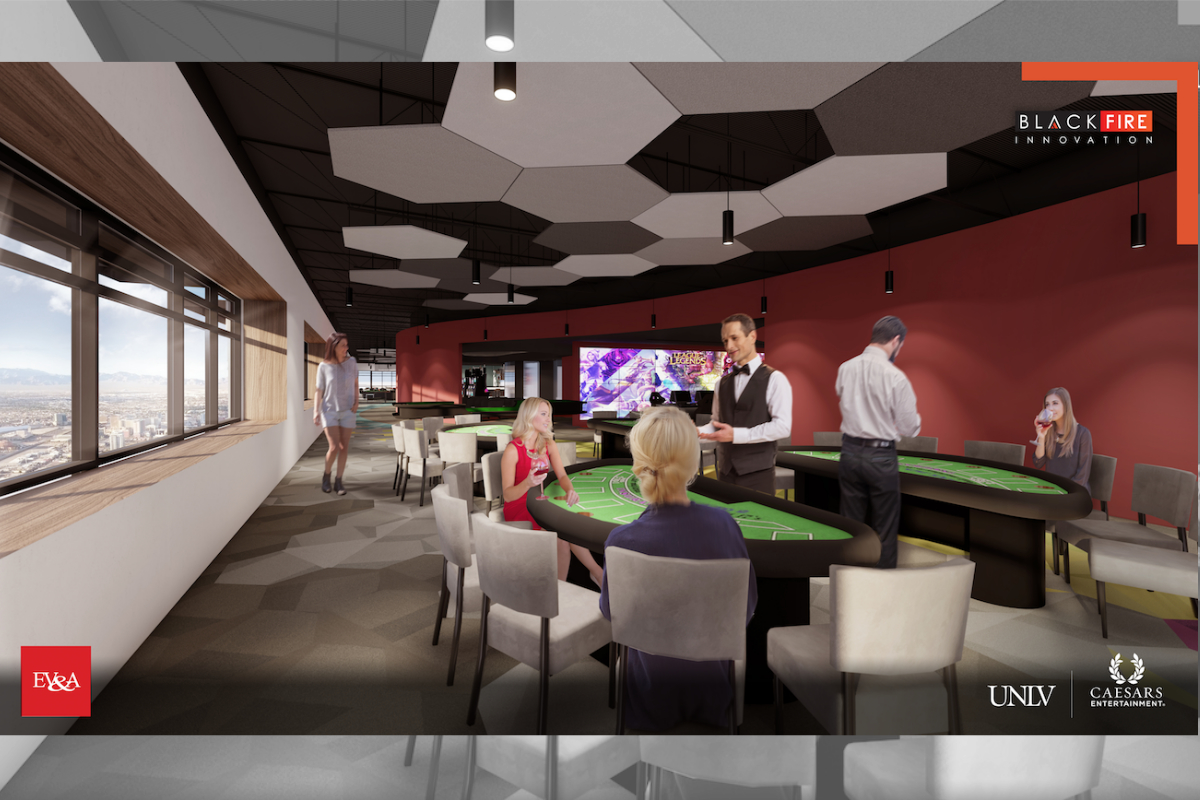 Reading Time:
1
minute
UNLV and Caesars Entertainment have announced the creation of "Black Fire Innovation," a technology hub where new gaming and hospitality concepts will be created and tested.
The 43,000 square-foot innovation space will include elements of mock hotel rooms, a casino floor and sportsbook, an esports arena and virtual reality facilities. Black Fire Innovation brings the university's academic leaders and Caesars Entertainment, one of the world's most diversified casino-entertainment providers, together in one space to advance current trends in hospitality and gaming technology to propel the industry forward. The complex is expected to open by the end of 2019.
"This collaboration with Caesars Entertainment will strengthen UNLV's role as a research and innovation leader and further elevate Las Vegas as the global intellectual capital for gaming and hospitality. Collaborations like Black Fire Innovation also give our students unparalleled access to experts at the forefront of the industry. It's an experience unique to Las Vegas that we're proud to offer at UNLV," UNLV President Marta Meana said.
"We intend to accelerate innovation in a way that is truly unprecedented within the gaming and hospitality space, bringing together top researchers and industry experts in a unique collaborative environment. Working side-by-side and with emerging student talent, technology partners and the community through this technology hub, Black Fire Innovation is designed to spur the creativity and entrepreneurship that will shape the future of our industry for many years to come," Les Ottolenghi, Caesars Entertainment Executive Vice President and Chief Information Officer said.
USA Today Names Barona "The Best Casino Outside Las Vegas"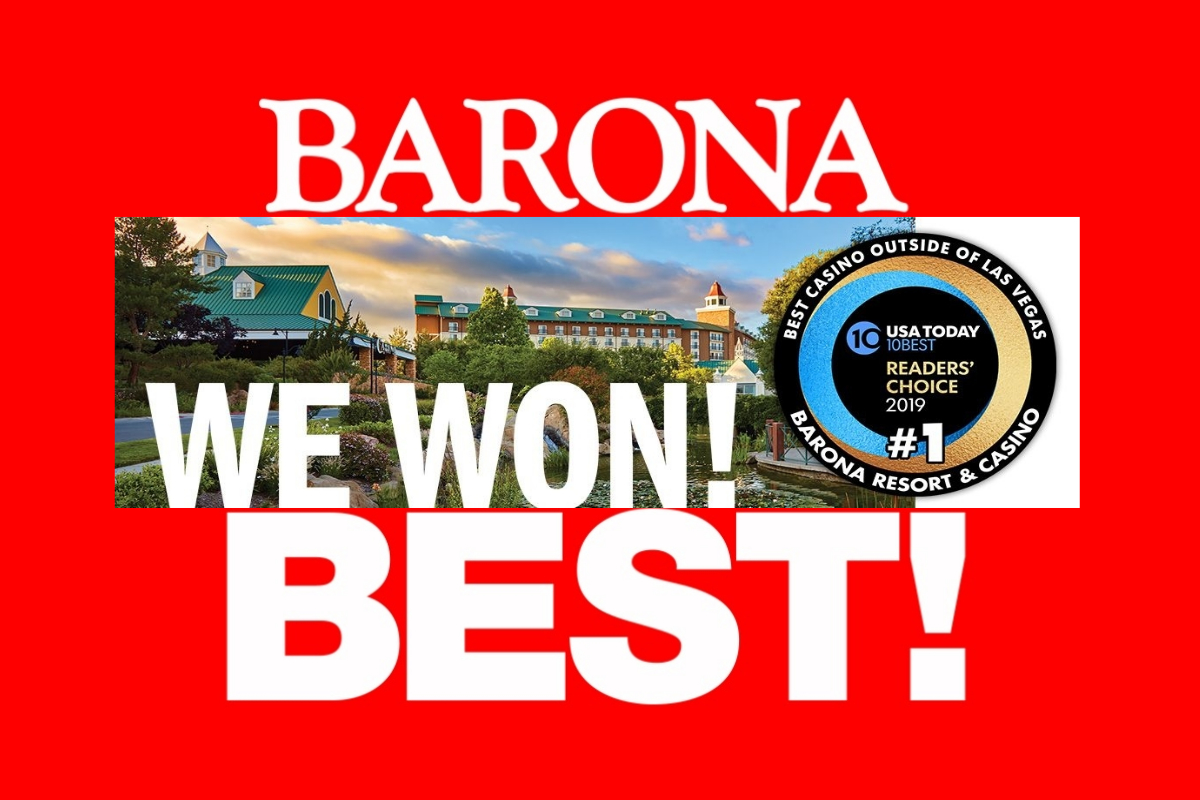 Reading Time:
1
minute
San Diego's Barona Resort and Casino has been named "The Best Casino Outside of Las Vegas" in the Readers' Choice Awards of USA Today.
"At Barona, we pride ourselves in providing our players with the best gaming experience in the country so it is an honor to receive recognition as the 'Best Casino Outside of Las Vegas.' It is almost poetic to receive this top distinction because Barona is patterned after the casinos from the Golden Age of Las Vegas when the casino player was the focus. We recognize, reward and welcome casino players," Rick Salinas, general manager of Barona Resort and Casino said.
"We attribute all of our industry accolades to our singular focus on our casino players. Everything we do at Barona is for our players and we couldn't do it without our 3200 friendly staff members who deliver the best hospitality in the industry," Salinas added.
Barona Resort and Casino features 2500 slot and video poker machines and 120 table games, award-winning dining, Spa Barona and a full-service events centre. The hotel at Barona Resort & Casino has 400 guest rooms and suites with beautiful views of the Barona Valley and the championship Barona Creek Golf Club, ranked top 10 in the Golfweek Magazine for the past 18 years.
Sycuan Awarded Best Casino Buffet from 2019 Best of Mission Times Courier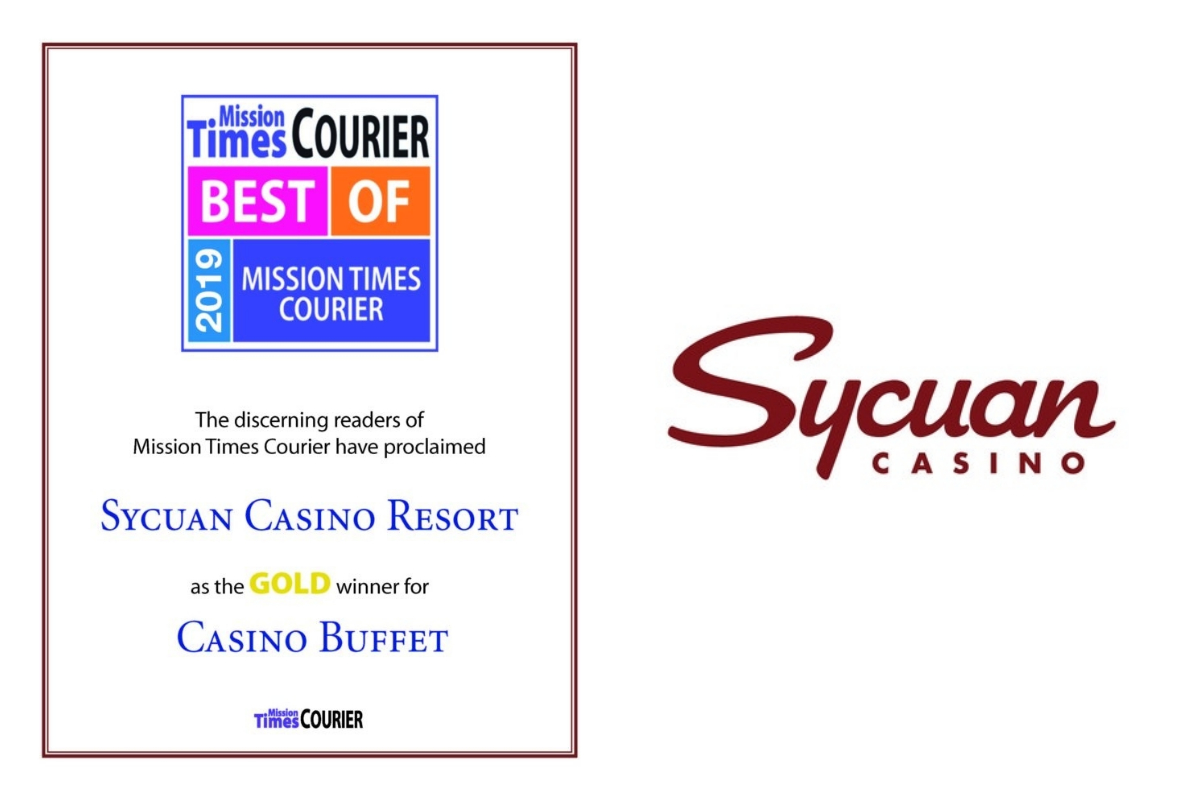 Reading Time:
2
minutes
Sycuan Casino Resort announced today that the organization has been awarded Best Casino Buffet from the San Diego Community News Network's 2019 Best of Mission Times Courier.
Each year, Mission Times Courier releases the Best of Mission Times Courier issue, which puts a spotlight on those who are doing the very best in a variety of categories. Hundreds of nominations from local residents are submitted and tallied and the winners are announced.
"We are honored to be voted Best Casino Buffet by the readers of the Mission Times Courier," said Dan Morales, vice president of marketing at Sycuan Casino Resort. "The Buffet is one of our most popular dining venues amongst our guests and features everything from seafood to prime rib to many international dishes."
The Buffet at Sycuan is open seven days a week and serves up a variety of different cuisines. The lunch buffet features a full spread as well as a made-to-order burger bar and malt shop with nine different handcrafted milkshakes and malts. The dinner buffet features hundreds of items including slow-roasted prime rib, crab legs, shrimp cocktail, specialty international foods and a delectable dessert bar.
About Sycuan Casino Resort:
Sycuan Casino Resort began as a humble Bingo Palace in 1983. Now more than 35 years later, it has become a community landmark and one of San Diego's premier casino and resort destinations. Sycuan recently completed a $260M expansion, which includes a 12-story luxury hotel tower with over 300 guest rooms and 57 suites. Guests can enjoy a wide range of onsite amenities including a variety of new restaurants from fast-casual to fine dining, meeting and event space, a full-service spa, fitness center and a state-of-the-art pool and gardens area with a lazy river and swim-up bar. Sycuan also boasts a newly expanded casino floor for a total of 2,800 slot machines and 54 table games in a variety of gaming options. Sycuan is open 24 hours a day, seven days a week. For more information visit www.sycuan.com or call 619-445-6002.
SOURCE Sycuan Casino Resort
Sports Betting Bill of Michigan Moves Forward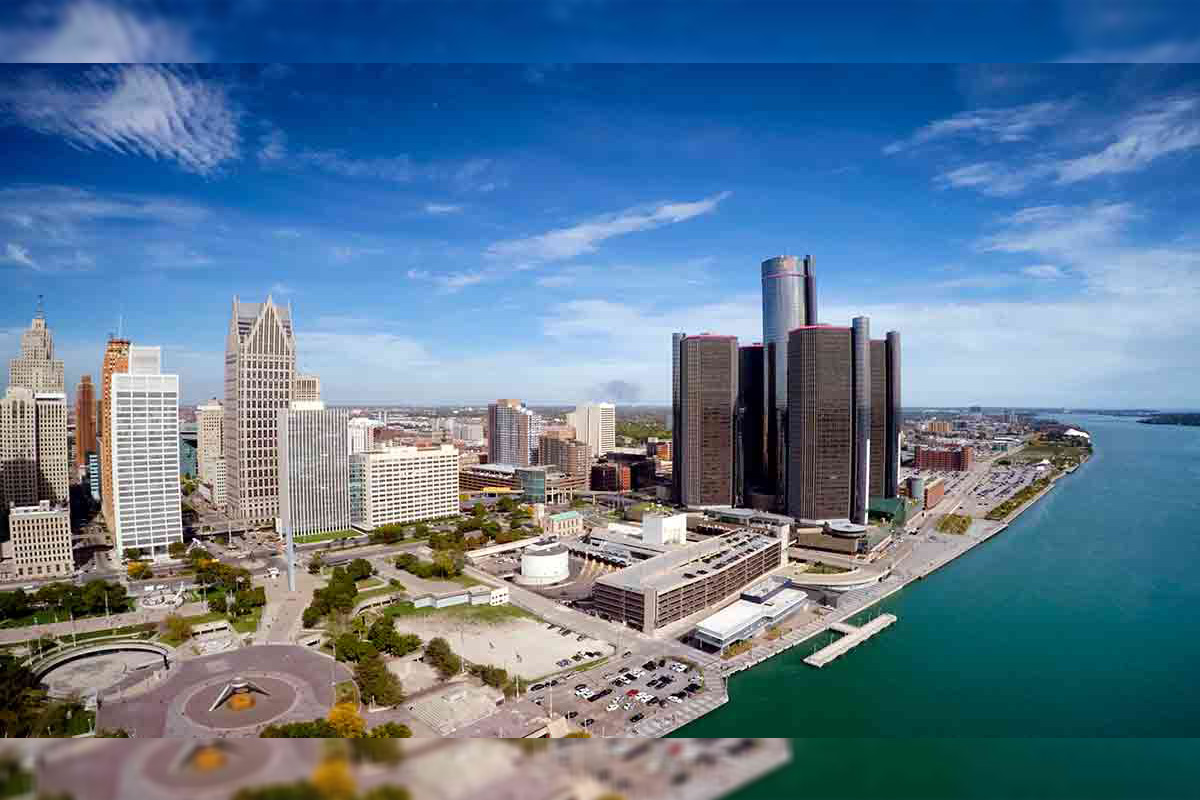 Reading Time:
1
minute
A sports betting bill would allow organised sports betting in Michigan casinos and online was passed out of a state house committee. State Representative Brandt Iden of Kalamazoo is sponsoring the legislation.
"Because this is already going on in the market place so we can protect those people who want to play and want to play legally, and we can, you know, make the state a little bit of money, which I think is also a positive," Iden said.
Iden hopes the bill continues to make its way through the legislature and onto Governor Gretchen Whitmer's desk before Superbowl season.