Degree 53 creates a winning redesign for Betfred Lotto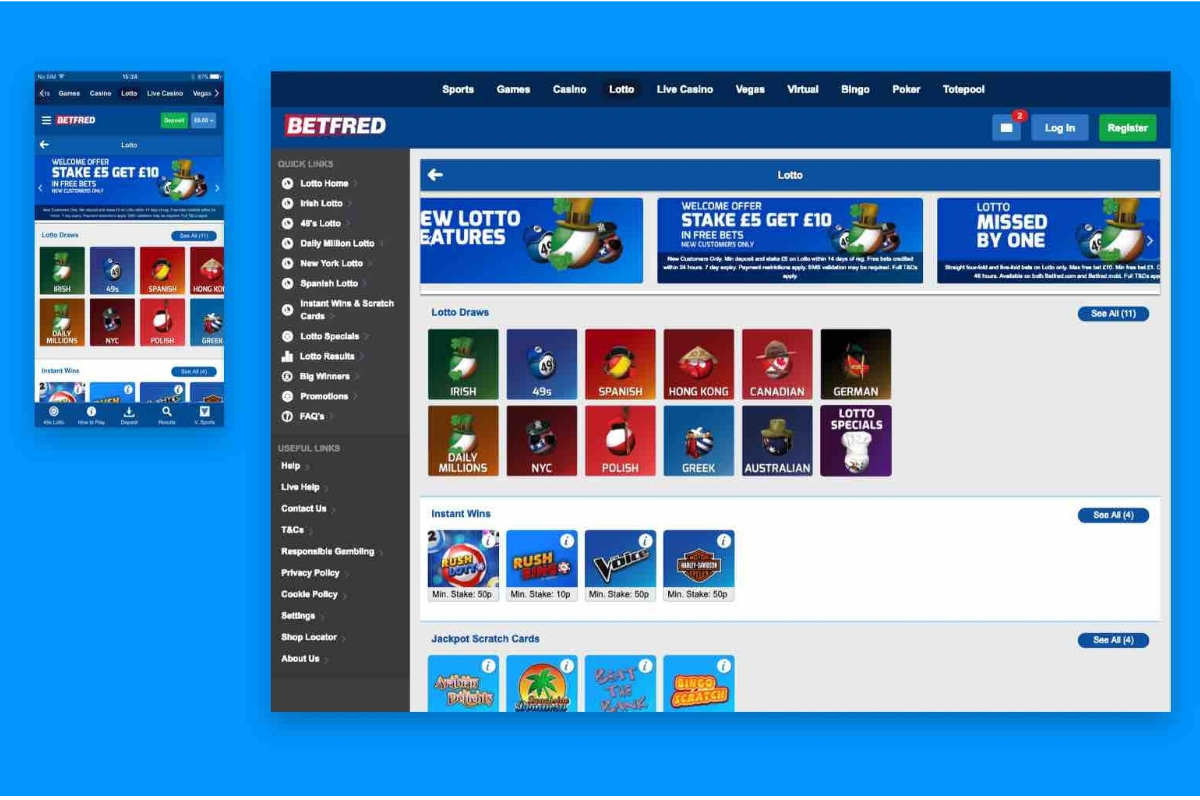 Reading Time:
2
minutes
Degree 53, specialists in the UX, design and software development for the online gambling industry, have created a brand new design for the Lotto section for one of the leading UK bookmakers and their long-term client, Betfred. The new Betfred Lotto design has a modern look and optimised user experience, as well as more betting options for a variety of customers. Betfred Lotto was built with a mobile-first strategy in mind and is fully responsive across web, tablet and mobile.
Degree 53 overhauled the Lotto section by creating a new look, redesigning the user journey and updating its functionalities. Customers are able to bet on the outcome of a variety of international lotteries available on the day and upcoming weeks. They can either pick up to eight numbers, perming their bets, or opt for a Lucky Dip, which offers a more fun betting experience. The new Lotto betslip journey includes different cross-selling points for customers, such as the option to use the same numbers when betting on the outcome of other lotteries or play games for additional betting opportunities, such as Instant Wins and Scratch Cards, which increases engagement and keeps players on site longer. The team also added numerous info points across the product to help novices understand the terminology easier.
The team at Degree 53 provided extensive development services for the backend of the Betfred Lotto redesign, updating betting functionalities, improving content management options and optimising the responsive build of the product. The native iOS and Android apps have been updated to a web container, which include the latest native app features, such as Touch ID and Face ID, as well as onboarding, tutorials and push notifications.
Chris Young, Head of Lotto, Virtual Sports & Esports at Betfred comments: "I am very pleased with the work the Degree 53 team have been delivering. Since the relaunch, we have seen record sessions and improved conversions on the product. Feedback has been very positive and we can see that many of our customers have started using the new apps. Overall, the improvements the team made have generated fantastic results and I expect this to continue going forward. Thanks to the team's expertise, we'll carry on making small improvements to optimise the user experience and create a fun and exciting product."
Andrew Daniels, managing director at Degree 53 says: "I'm happy to hear the positive response from the Betfred team and it's great to see the new Lotto design live. This redesign marks our ongoing partnership with Betfred to continue evolving their product portfolio through UX optimisation and modernising the design. It's important to track any obstacles in the user journey and make improvements in these areas to increase conversion. Our knowledge of the gaming industry helps us to implement the latest design and technology trends to our clients' products to facilitate that. We have a number of other projects with Betfred in the pipeline and I'm very excited to see them roll out in the near future."
Degree 53 has been working with Betfred for over five years. They created the previous version of Betfred Lotto and this project was the next step to modernise the product. Betfred Lotto is available for desktop, iOS and Android devices.
The Premier Blockchain Lottery Operator Sets Itself To Be the Leading Game Aggregator for Blockchain Games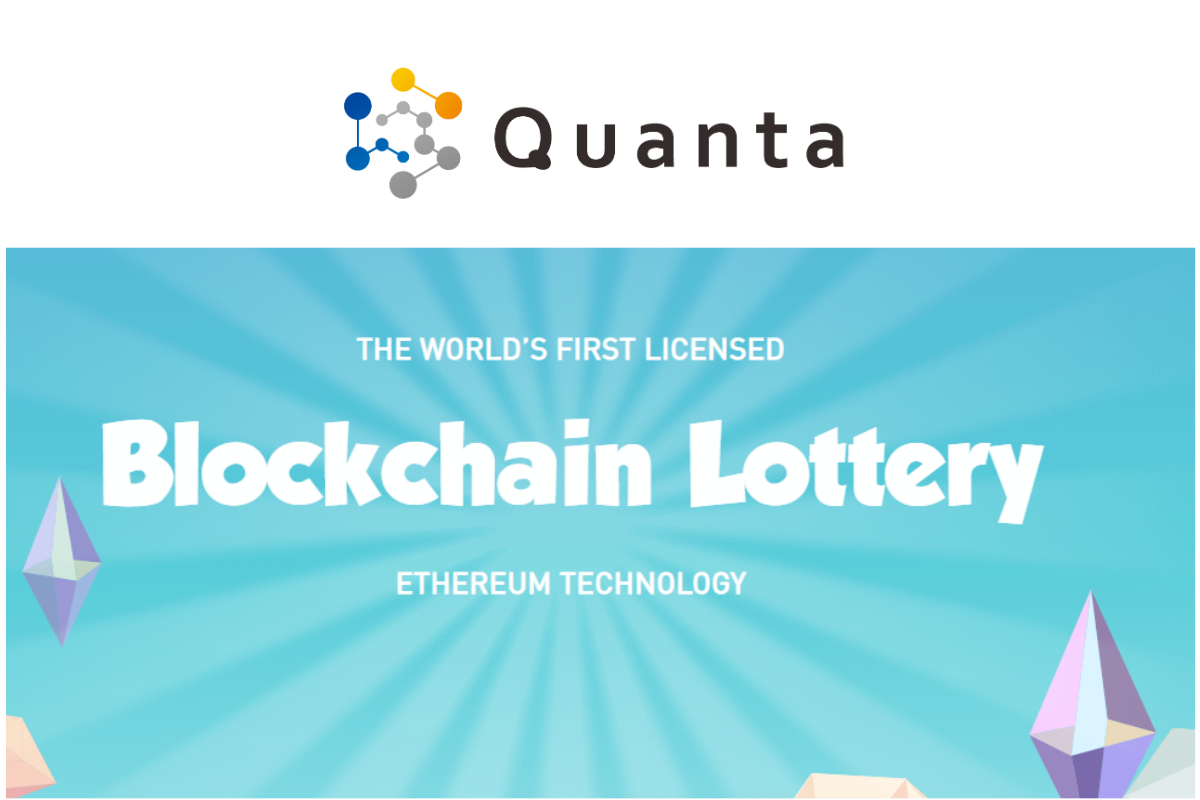 Reading Time:
2
minutes
Quanta Technology  the world's first licensed blockchain lottery operator recently laid out the roadmap for its business development and market expansion plans for the coming years. Of special interest are the plans to their Game Aggregator for blockchain games.
Quanta Game Aggregation aims to maximise game offerings for players by combining gaming content of multiple providers from both traditional lottery and blockchain gaming platforms. With the introduction of Quanta Game Aggregator Platform, in addition to the lottery games offered on Quanta's private blockchain, players' will have access to games from different blockchain networks.
The first version of the Game Aggregator Platform is scheduled to be published by the end of September, together with a new version of the Quanta Game Wallet for mobiles, that will support gameplay directly from the mobile application. Within this version, at least one game provider with its instant games will be introduced.
"The development of Quanta Game Aggregation is in line with our mission to leverage the gaming industry in the blockchain era," said Kostas Farris, Acting CEO and Director of Quanta. "As more traditional game providers turn to blockchain for their offerings, Quanta seeks to provide them with an interconnected centralized platform for easy distribution and comes with a large audience. At the same time, new players that do not have access to a local lottery will have the opportunity to choose from a big selection of games on a single trusted and transparent platform as well as dream about what could be."
Quanta Technology's vision is to make their in-game token, the Quanta Game Token ("QGT"), the main currency in Quanta's private blockchain environment and to be the intermediate token that will be used to play hundreds or even thousands of blockchain games. Players may exchange EHT for QGT and vice-versa and Quanta has plans to introduce BTC and FIAT currencies as acceptable payments as well in the near future.
Quanta currently runs a weekly prize draw, the 'Quanta Prize Draw', which is regulated by the Isle of Man Gambling Supervision Commission and has a range of prizes and a potential jackpot. In fact one lucky winner in the Isle of Man has very recently scooped the top prize. Look out for news about our latest Jackpot win on Facebook and Telegram.
Quanta is also the major shareholder of Naija Lottery which is currently one of the biggest game operators in Nigeria.
About Quanta:
Quanta Plc is an innovative blockchain-oriented company that utilizes smart contracts in order to ensure fully automated and transparent blockchain-powered solutions. Quanta Plc owns Quanta Technology Limited, operator of the world's first licensed blockchain-based gaming company on the Ethereum platform. Its products, including gaming platform, random number generator, token-centric payment gateway and game wallet are blockchain-powered and certified to ensure utmost trust and transparency in the gaming industry. The company employs Smart Contracts to offer full automation and integrity to lotteries. With the support of QNTU, utility token, Quanta leverages services to strengthen the customer's engagement. QNTU is currently trading on six renowned cryptocurrency exchanges including LATOKEN, Lykke, HitBTC, Bit-Z, and BitoPro.
David Mann takes Business Development role with Swintt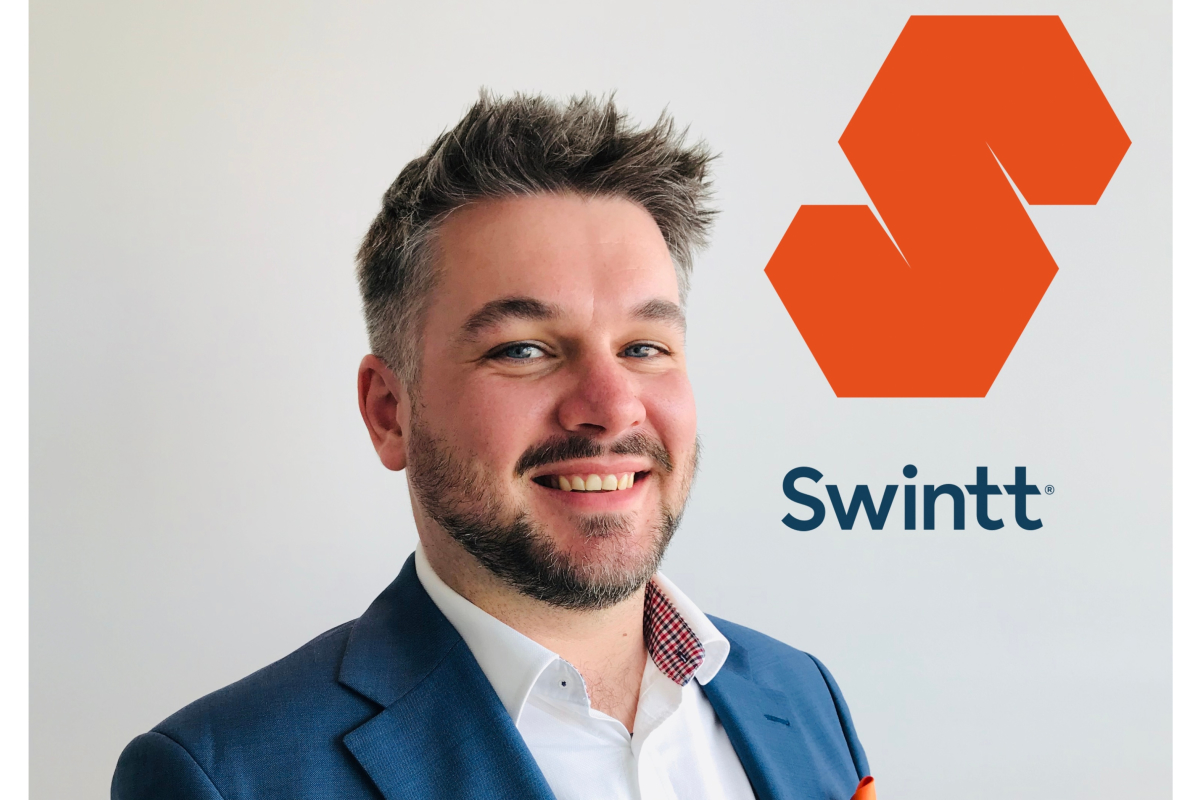 Reading Time:
2
minutes
Swintt, the recently launched, B2B casino games provider has announced the appointment of David Mann as Business Development Director, as they establish their base in Malta.
David Mann joined Swintt in early-May 2019, with key responsibilities including developing partnerships across European customers, growing the commercial team and identifying opportunities in new markets.
Swintt are the exciting new star in the online gaming industry, with a focus on delivering quality games built on local knowledge and data and partnering with exclusive suppliers to deliver a unique offering to local markets. Establishing their new HQ in Ta Xbiex, industry veteran David Flynn is spearheading the business as CEO.
David Mann has over 10 years of iGaming experience in the industry and a unique view across both B2C and B2B parts of the business, including roles at William Hill, Betway, Spigo, and most recently, as Sales Manager at Wazdan.
Welcoming the new appointment, CEO David Flynn said:
"When launching a new business. It's crucial to have the right people on board. David comes with immense experience from across the industry which makes him an ideal candidate to help grow our business with our customers. At Swintt we strive to understand the needs of our customers in their target markets. David's knowledge of operating as well as supplying, really helps in this process. I'm delighted to have David on board."
About his new move, Business Development Director David Mann said: "I am extremely excited to be part of a project which emphasises building strong relationships with the best businesses in the market. Years of experience and passion for what we do is the basepoint of this journey as we offer quality games supported by powerful tools to the very best operators in the industry."
If you would like to know more about Swintt, both David Mann and David Flynn will be attending this year's G2E-Asia event in Macau, between the 21st and 24th of May.
About Swintt:
Swintt is the innovative new star in the I-gaming market with the goal to become a leading digital gaming provider. Headquartered in Malta, with a staff of more than 70 employees and partnerships globally, Swintt delivers quality games built on local knowledge and data. We strive to build lasting relationships and increase player engagement through innovations in game design and retention tools. Our philosophy is to create sustainable gaming products delivered for a new generation of player.
For more information about Swintt visit: www.swintt.com
Gaming Realms Partners with Scientific Games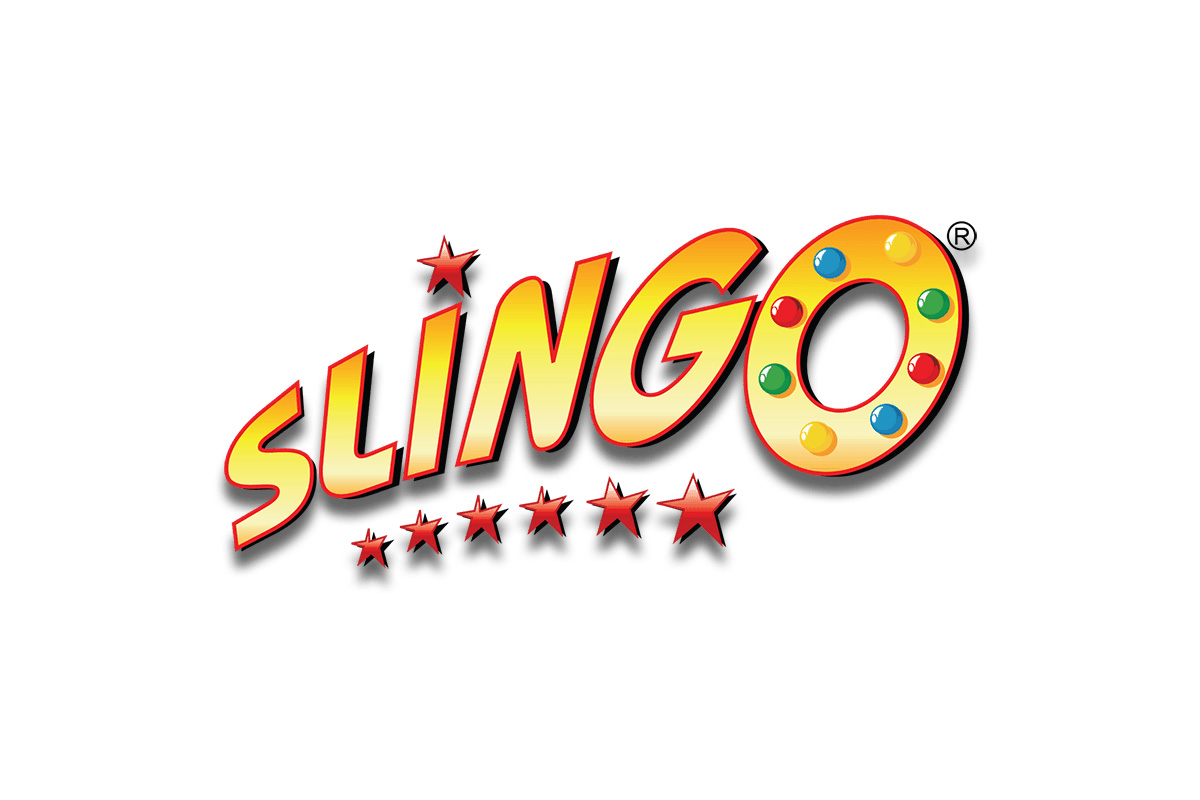 Reading Time:
1
minute
Gaming Realms plc, the developer of mobile gambling games, has signed a 3-year agreement with Scientific Games' Digital group for the distribution of the Slingo Originals portfolio via SG Digital's Opening Gaming System platform. As per the agreement, all 29 Slingo Originals games will be distributed to over 200 operators globally via SG Digital's OGS.
"This agreement marks the continuation of the close partnership we have with SG Digital, having previously successfully worked together on the development and distribution of exciting games such as Slingo Rainbow Riches. The opportunity to distribute our games through such a highly regarded global platform such as SG Digital's OGS is a clear endorsement of the potential of the Slingo Originals portfolio in the world's regulated markets. We are extremely excited to be able to bring our games to new audiences," Patrick Southon, Chief Executive of Gaming Realms said.
"Our aim for the OGS platform is to bring the world's best content to players around the globe, and this partnership with Gaming Realms is a key step toward that goal. By offering Gaming Realms content on the system, we're ramping up our platform and giving them access to more players. It's a true win-win," Dylan Slaney, SVP Casino for SG Digital said.