Playfulbet boosts exclusive partnership with Sport.es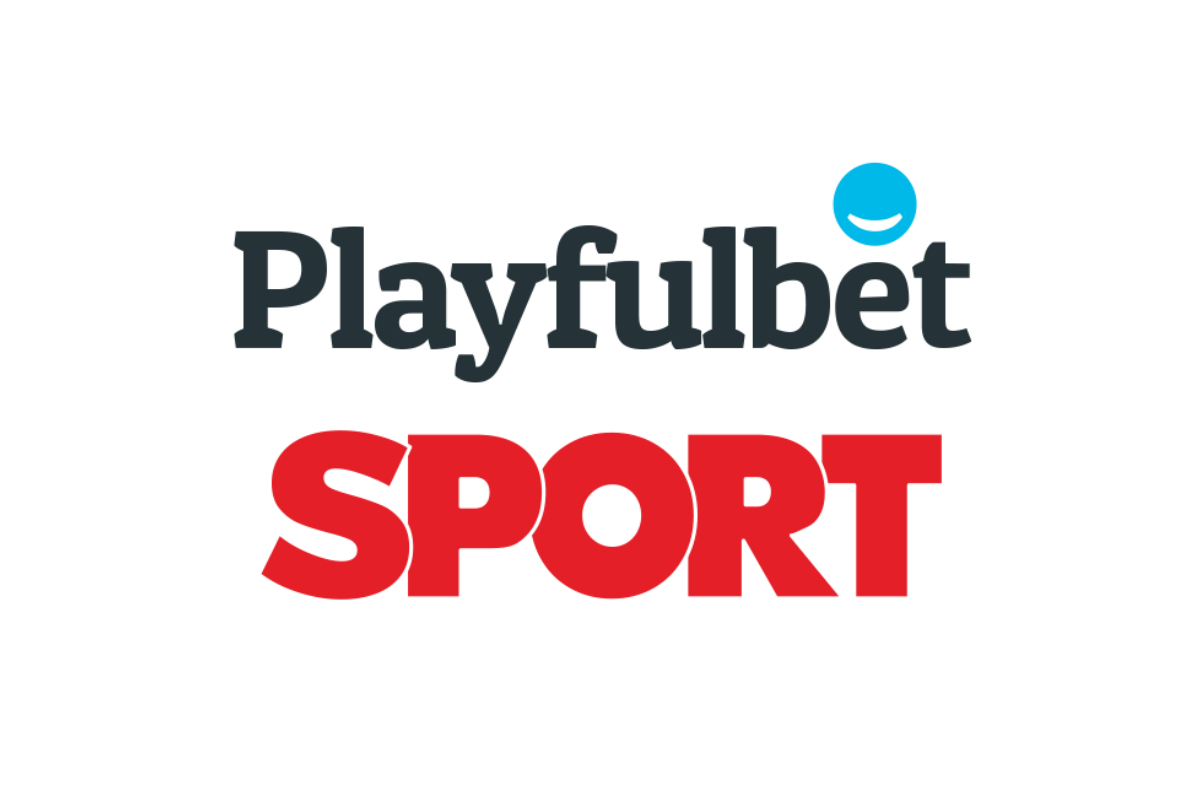 Reading Time:
< 1
minute
Playfulbet, the free to play social gaming platform and Sport.es, Spain's leading digital daily sports newspaper have resigned and increased their partnership deal.
Playfulbet now manages and supplies all editorial content for the sports betting section on the Sport.es website. Playfulbet's editorial content is based on cross promotions for incentivised affiliate offers to sign up to sports betting platforms as well as incentives to sign up to Playfulbet.com. Latest results show that incentivised content conversions increased by 400%.
Playfulbet's CEO Christian Khoury commented, "Sport.es is the perfect channel to communicate with sports consumers from our target age range of 18-35 year old males. Not only does it drive high converting traffic to the Playfulbet website but also to the third party betting platforms that we work with in an affiliate capacity. After a very successful year with Sport.es during 2018 both parties have agreed to increase Playfulbet's editorial contributions for 2019, allowing us to deliver even more results for our advertisers."
David Casanovas, Director General of Sports.es added, "Playfulbet know how to create quality targeted content to engage with our audience, that is why we chose to boost our partnership and have Playfulbet as the exclusive content partner for our sports betting section."
LeoVegas completes migration of 12 brands to create a better customer experience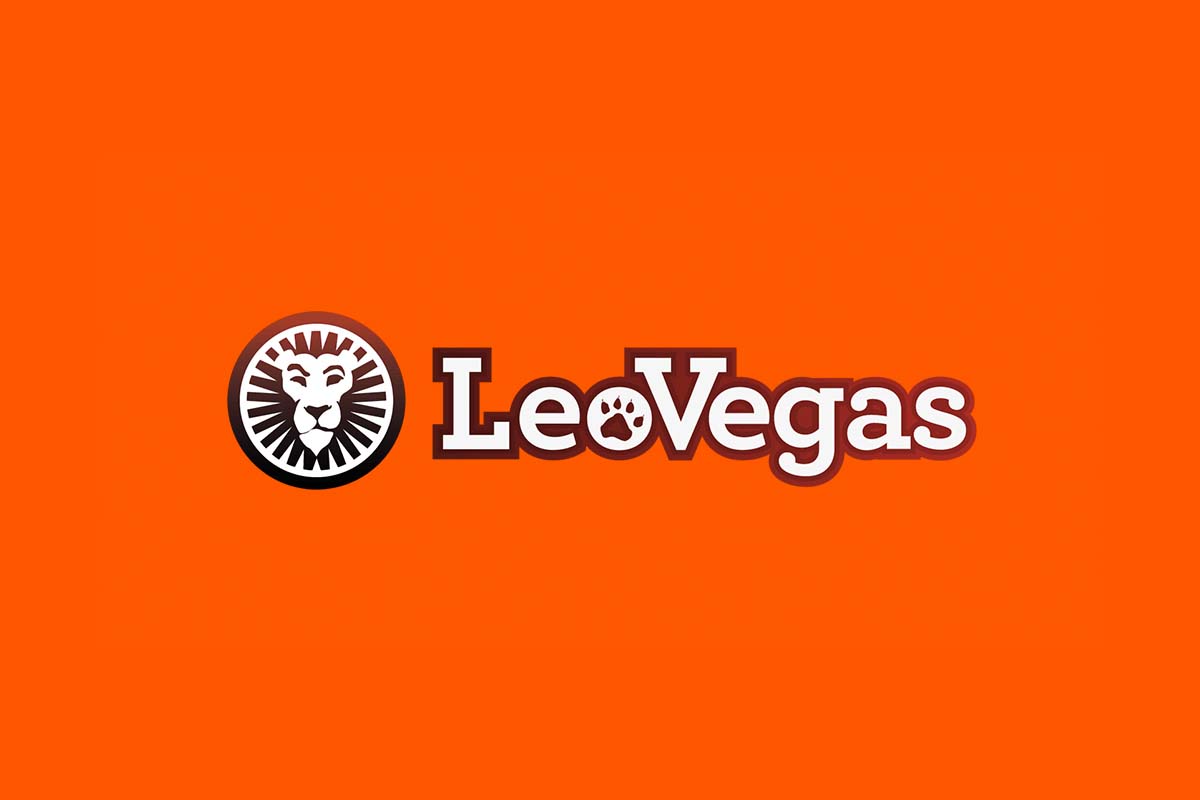 Reading Time:
2
minutes
LeoVegas operates several brands in the UK under the collective name of Rocket X. During the first quarter of 2020 these brands, including 21.co.uk, Bet UK and Pink Casino among others, were migrated to LeoVegas' proprietary technical platform. As a result, all LeoVega's brands in the UK are now run on the group's technology platform. This creates a more focused and efficient business, which fully utilizes the Group's economies of scale in technology, product and organization. The migration contributes to a better customer experience in the form of greatly expanded game offering, payment options and faster functionality.
ADVANTAGE OF PROPRIETARY TECHNOLOGY
The UK market for online gaming has changed dramatically in recent years, such as with respect to stricter requirements in compliance and higher gambling taxes. In parallel with this, since acquiring the assets of IPS (today referred to as Rocket X), LeoVegas has conducted its operations in the UK using a third-party platform solution. The switch from a third-party provider means that the Group now has full control over all technology, and it reduces the complexity of daily operations. The migration is contributing to a significantly expanded game offering, where LeoVegas' exclusive titles as well as games developed by third parties are accessible. The payment options and other functionality have also been expanded.
Owning and having control of the technology is a strong competitive advantage that eliminates the need for any redundant development that is needed for multiple platforms at the same time that it provides greater speed and flexibility in connection with rapidly changing compliance requirements.
"This is a milestone for the entire Group, but above all for our technology organisation and all of our employees who work in the UK market," comments Gustaf Hagman, Group CEO. "I am incredibly impressed by how the migration was carried out in a short time and during a period and situation in which our people are working from home. It shows that our culture of empowered and determined employees is a competitive advantage. The migration to our own platform makes us even more scalable, and our brands in the UK will now be able to benefit from all of the innovation that is developed on our platform. Such an example is our recommendation engine, which is a success for the LeoVegas brand. Our customers in the UK will have a better customer experience with a wider range of games, many more payment options and generally a faster site and app. We have high aspirations for our brands in the UK, and this migration is a great step for us in delivering according to our vision to be King of Casino in all our markets."
HIGHLIGHT GAMES STRIKES IIHF ARCHIVE FOOTAGE AGREEMENT WITH INFRONT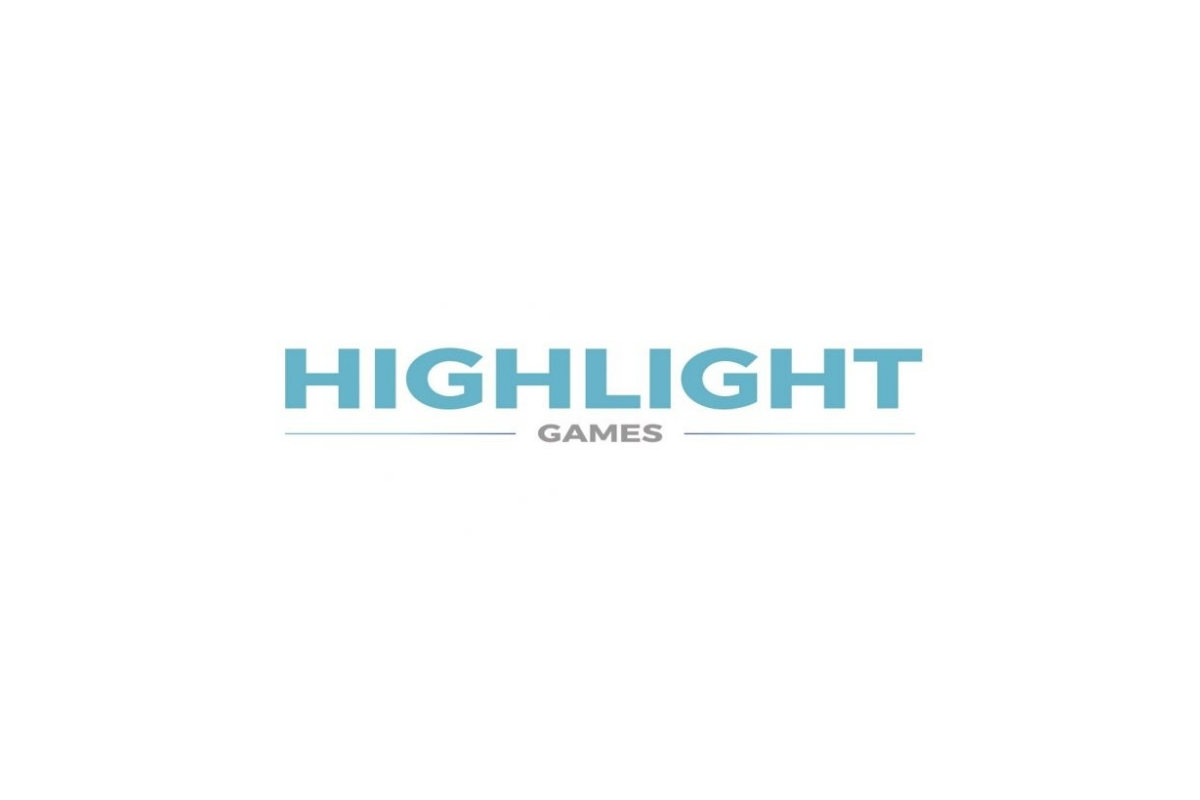 Reading Time:
2
minutes
London-based video virtual sports specialist Highlight Games Limited today announces that it has reached an agreement with Infront, a Wanda Sports Group company and the exclusive media and marketing partner of the International Ice Hockey Federation (IIHF), for the use of archive IIHF Ice Hockey World Championship footage.
Highlight Games creates innovative betting experiences using past competition footage. Fans will be able to pick a match-up between two teams and bet on several outcomes, with the footage pulled together randomly from tournament archives.
Stewart Whittle, Highlight Games Limited Founder, said: "This is an important milestone in Highlight's product roadmap as we diversify our portfolio of games to reach new customers and territories. Ice hockey has a huge international following and we are confident that fans in global gaming, betting and lottery markets will be excited to engage with this new and credible content. We have enjoyed an overwhelmingly positive response to our live products and look forward to building on this success as we launch our new ice hockey product with our international partners in 2020."
Amikam Kranz, Infront Vice President Media Sales & Operations said: "We are always looking for innovative ways to broaden the exposure of the IIHF Ice Hockey World Championship and Highlight Games' offering is a new direction for that goal. These unique games are the perfect showcase for the tournament and we look forward to increasing the reach of the competition worldwide."
The exclusively acquired content will be included in a suite of games that feature Canada, the Czech Republic, Denmark, Finland, Norway, Russia, Slovakia, Sweden and the USA. The footage will be used in the creation of Highlight's exclusive IIHF Ice Hockey World Championship game which will be available in formats including Single Game, League and Tournament play as well as games for the international lottery market.
About Highlight Games Limited:
Highlight Games is a London-based video virtual sports and games supplier which specialises in the creation of innovative, sports-focused betting experiences. Using a unique patent-protected live video game format, Highlight's products feature top teams and players from the world's favourite sports.  The company's flagship SOCCERBET game is the #1 selling product in Europe's largest virtual sports market and its branded portfolio of products, which include NBA Last 90 and NBA Last 60, will launch in gaming and lottery markets in the US and around the world in 2020. Featuring highly optimized game design based on decades of archived live action sports footage, Highlight's products can be tailored to suit the sportsbook or virtual sports offering of operators across retail, online and mobile.
12 Month of iGaming: A Landscape Analysis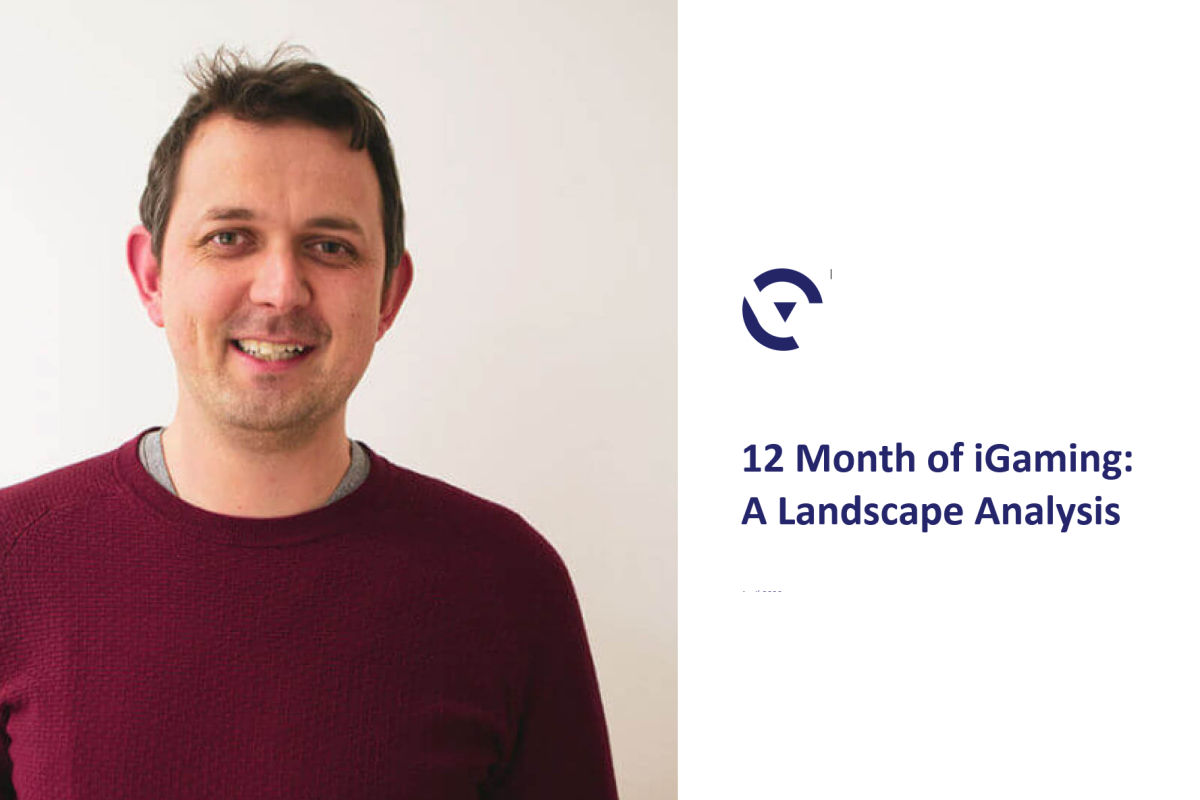 Reading Time:
5
minutes
Given the recent circumstances surrounding COVID-19, the gaming and betting industry has seen a huge influx of traffic and attention from consumers, new and old, that are now settling into home-based ways of working.
For the savvy gaming companies that have been making improvements to their sites over the last 12 months, now is a time to thrive. Leaders in this area have used this time to take advantage of scope to attract new customers with innovative marketing tactics, fantastic offers, and an energetic brand. For others however, the next months will likely be a struggle unless they take the necessary steps to amp up their efforts.
In uncertain times, player acquisition remains a vital priority and those who have invested time, energy, money and expertise into this area will likely reap the rewards 10-fold. Given the relevance, we've conducted a substantial analysis of the top 50 organic keywords in the UK for the four main sectors of iGaming – Slots, Roulette, Casino, and Poker – to better understand the sites that have seen the biggest improvements over the last 12 months, how they've done it, and what their next steps are likely to be over the coming months.
Additionally, through conducting an in-depth situational analysis of the current landscape we are able to better understand the activity that has been rewarded by Google over the last 12 months, while better differentiating between successful strategies and those that will likely deliver underwhelming results.
Slots
The websites that have seen the biggest swing in overall organic visibility over the last 12 months have been increasing their games library but more importantly; increasing the crawlable copy of game pages.
For slot sites that are usually quite Javascript heavy, ensuring all copy is clear and crawlable gives search engines something to work with at first pass and can improve performance long term.
Leading the pack, Admiral Casino has a larger than average amount of text on its game pages and is clearly reaping the rewards with significant uplifts in traffic Y/Y straight into game URLs.
It should also be mentioned that all of these sites were active with link building and typically saw a lead time of about 6 months between starting to build links and seeing serious gains in organic visibility.
Once these improvements began, however, the growth seen in the first six months was again repeated in the subsequent 3 months.
Roulette
The biggest 12-month swings in the Roulette sector has been for sites that have kept a tight focus on the Roulette topic area and supported commercial pages with informational content to grow awareness of their brands.
Leading sites such as Liveroulette.com and 888casino.com can be praised for the informative content and extensive guides targeted towards both first-time depositors and seasoned players.
In addition, leaders in this market must ensure they consider the user journey and are present throughout the conversion funnel, not just at the high-volume terms close to conversion. Focusing on terms such as "how to play" and exploratory informational queries is crucial to nailing that focused topical relevance.
Finally, it is important to note that these are established domains with sizable link profiles with the quality of the most recent links becoming the key differentiating factor. Newcomers looking to succeed in this sector must be both aggressive and smart with their link building strategies to ensure they're in a position to compete as quickly as possible. Do not be afraid to break the mould with your PR to generate buzz and links that will get the site off to a great start.
Casino
PinkCasino.co.uk has seen a significant level of visibility growth over the last 12 months due to an increase in the number of landing pages on the site but more importantly the copy on game pages has had an overhaul.
Historically, one of the biggest technical challenges in the gaming space is the use of JavaScript and search engines inability to render the content. Useful HTML based web copy has worked as well for Pink Casino, as it has Admiral Casino, previously mentioned. The site is also benefiting from improved internal linking and a streamlining of the site structure.
Some of the domains on this list have also had expired domains with link equity redirected into them. Whilst this can sometimes be used as an effective tactic, it is important to remember that it can also raise flags with Google and should be used sparingly.
Poker
As with Roulette, focus and relevance are key in the Poker rankings. How to play type content and guides perform incredibly well when paired with effective internal and external link strategy.
Partypoker.com has this area nailed down and so it is no surprise to see them growing over 230% in 12 months.
Cardchat.com has also put a significant level of effort into producing content and guides and as a result are visible for nearly twice the number of keywords as pokerstars.com according to SEMrush data. The next step for them, and sites in similar predicaments, is to improve their visibility through good quality link acquisition.
In Conclusion
The gaming and betting markets continue to be one of the most competitive and varied SERPS to operative in.
From our analysis, we see a significant shift from black hat tactics to informative content and PR-led campaigns, which for many sites, is the driving factor behind and increase in strong coverage, brand awareness and long-term rankings.
The future of iGaming is looking quite bright and as the current surge in traffic continues, it is no doubt that current timings favour acquisition. For those looking to capitalise and increase their conversion rates, keep in mind that increased traffic lends itself incredibly well to different forms of testing. Now is a great time to catch and convert as many of those new visits as you can with short test cycles.
From the analysis conducted, the key takeaways for competing in iGaming SERPs in 2020 are as follows:
Sites that are spending the time and money on creating well written, informative, and user-friendly content are currently reaping the rewards.
Rather than focusing solely on the high-volume terms, it is crucial for sites in the noted sectors to ensure they're considering the full user journey and conversion funnel.
Links remain important but the quality will always trump quantity over time.
With over 13 years of experience in the iGaming and Betting industry, the Blueclaw team are always happy to talk search. For a more focused analysis, or to discuss anything mentioned above, please feel free to get in touch with one of our experts.
Author: Andrew Parker, Performance Director at Blueclaw Media Ltd
Contact: [email protected]