9stacks Launches Pokerface With Gopal Datt: India's First Poker Chat Show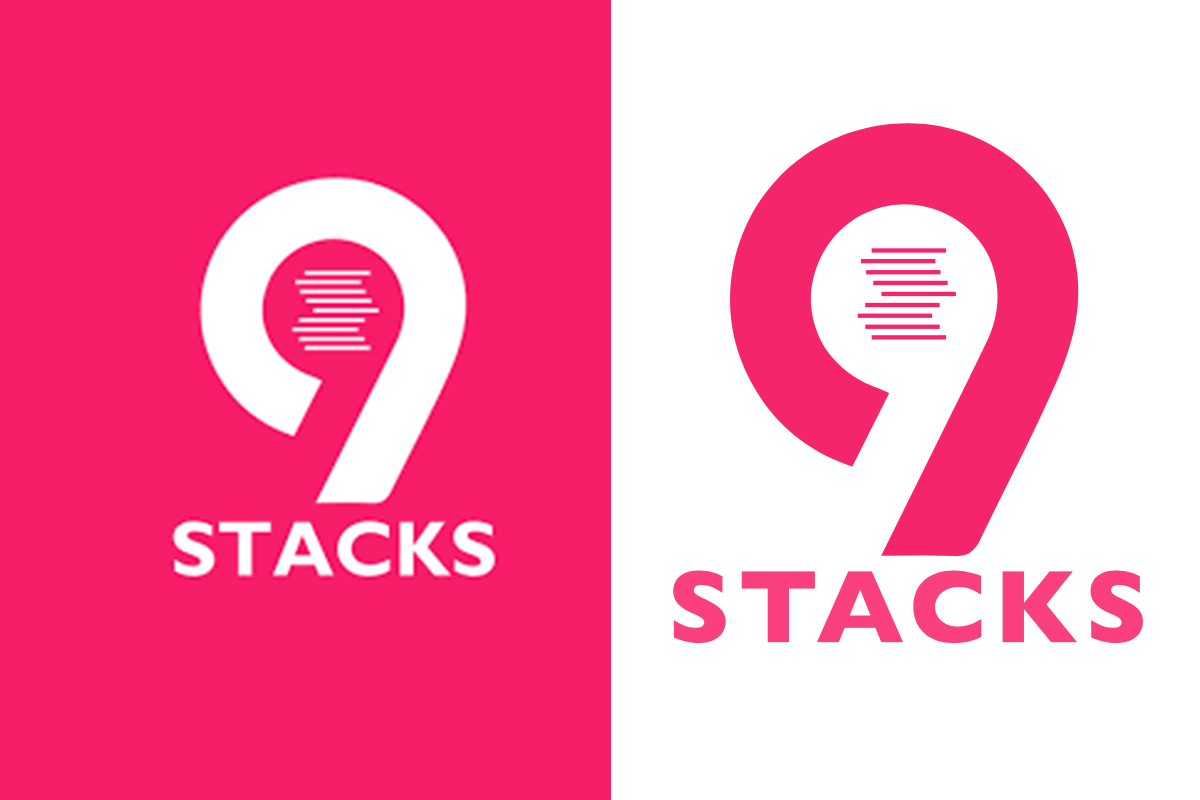 Reading Time:
2
minutes
Pokerface with Gopal Datt is a first-of-its-kind poker chat show which celebrates the lives and stories of poker players. This first episode can be watched on the 9stacks YouTube Channel here. Episode 2 of the series was released on Friday, 17th May 2019, on the 9stacks YouTube channel. The episode that has Datt interview poker heavyweight Deepak Bothraand TVF Bachelors fame Badri Chavan, can be watched here.
The twist is that each episode features one actor/celebrity and one poker player, and gets both to spill the beans about their journey to fame and fortune. In a fun way, this draws parallels between the featured celebrities and poker players and celebrates the achievements of both guests.
The first episode of the show, hosted by Gopal Datt (the Internet's very own funny man), features Amol Parashar, of TVF Tripling fame, and one of India's top poker players Nishant Sharma. Last year Nishant won the highest ever prize money by an Indian poker player at the World Series of Poker Main Event in Las Vegas.
Nishant, along with fellow poker pro Vivek Rughani, was part of the 9stacks Team India at the World Series of Poker and they became the first two Indians to enter the top 100 in the prestigious WSOP Main Event. Read the article here.
In the episode, Nishant speaks candidly about achieving his poker dreams and how he became a 'Hero' for other players in the industry. Many players now come to him for advice on their gameplay and some even ask him for selfies. His 'Bina Darre' playing style has won many hearts.
Nishant is accompanied by the celebrated actor Amol Parashar, who is also an avid poker player himself. An IIT Delhi alumnus, Amol was always into acting and was very interested in theatre. Amol recalled how his poker skills helped him sniff out a bluff early in his career: "Once I was offered a film with big casts like Mr. Amitabh Bachhan, Naseeruddin Shah, Sharman Joshi. Since I was new in the industry, I was asked to attend the workshop for the same where I was asked to pay Rs. 15,000 as room rent. I couldnt help but smell a bluff there. I mean, after all, if they were such a big film company, they surely wouldn't ask me to pay Rs. 15,000 to book a room to rehearse in, right?"
Many more revelations came in the rapid fire segment of the show where the answers were 'rapid and full of fire'. Unlike Koffee with Karan, the guests here got a lot of love instead of hampers!
Source: 9stacks
About 9stacks:
9stacks is India's fastest growing online poker platform which provides a fun gaming experience with its easy-to-use interface, fastest withdrawals, attractive promotions and leaderboard prizes.

Kabaddi Adda partners with FanCode to exclusively broadcast K7 Kabaddi Stage Up tournament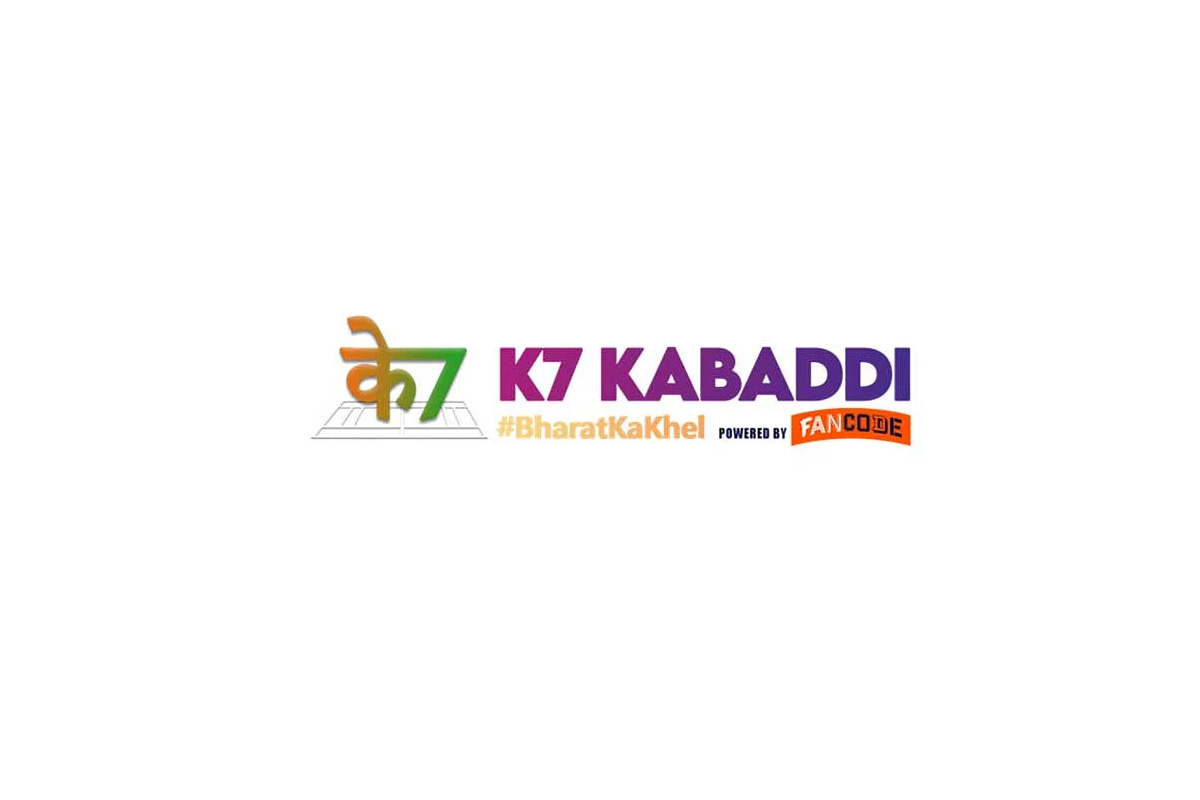 Reading Time:
2
minutes
Leading Kabaddi destination, Kabaddi Adda, has announced its partnership with FanCode, India's premier digital sports destination for all fans, for exclusive broadcast rights of the K7 Kabaddi Stage Up tournament. Matches from the upcoming tournament will be exclusively live-streamed on FanCode, reaching its user base of more than 20 million sports fans.
The K7 Kabaddi Stage Up Tournament is a 17-day event, starting on July 22. It will feature 59 matches with more than 140 players and coaches participating from across Haryana. The 10 participating teams include 8 teams that made it through the K7 Qualifiers in March, and 2 additional wild card entries. Taking place at the Future Fighters Kabaddi Academy, Gurugram, each participating academy team will come in with a squad of 12 players and 2 officials.
Through collaboration with FanCode, Kabaddi Adda aims to bring back live kabaddi action to the fans who have been waiting for the sport to resume. Speaking on this, Suhail Chandhok, Co-Founder, Kabaddi Adda, said, "It's been a challenging year for athletes and with the K7 Stage Up, we want to not only bring back the thrill of our own Sport of Kabaddi, but provide opportunities to budding players from top Kabaddi academies across the country. The collaboration with FanCode helps us reach out to Kabaddi fans on a massive scale but also provide a platform for talent across players, coaches and referees to showcase their skills, giving them exposure among fans and professional teams across India and Indian sub-continent." 
FanCode, launched in March 2019, provides highly personalised experience across sports content, commerce and statistics to all sports fans through innovative technology. Since inception, FanCode has partnered with several domestic and international sports leagues and associations across multiple sports.
Talking about the partnership and comprehensive digital sports experience that will be offered during K7 Kabaddi, Prasana Krishnan, Co-Founder of FanCode, said, "We are excited to host and support Kabaddi's comeback after a hiatus by live streaming all the action from K7 Kabaddi. To make it engaging, through innovative technology, we are creating a comprehensive live kabaddi experience where the fans can witness live streaming, fastest live scores with play-by-play information, real-time statistics, and much more."  
The tournament will sport prizes for the winning team, 'Super 6' – top 6 players of the tournament, Best Raider, Defender and more. The 6 top teams from the tournament will move on to the K7 Finals, which is scheduled to take place at the end of this year.
Kabaddi Adda's existing distribution network and strong connect will help amplify the content, with social reach to the massive kabaddi audience online. Being associated with the grassroot ecosystem of the sport, it will leverage expertise in data and automation tech to bring together the community. Recently, Kabaddi Adda even undertook an initiative 'Mann ki Jeet' to address and support the mental health wellbeing of kabaddi athletes and make them field-ready for upcoming tournaments like K7 Kabaddi.
For more details on K7 Kabaddi, including the full schedule, click here.
China to Expand Blacklist of Overseas Gambling Destinations Again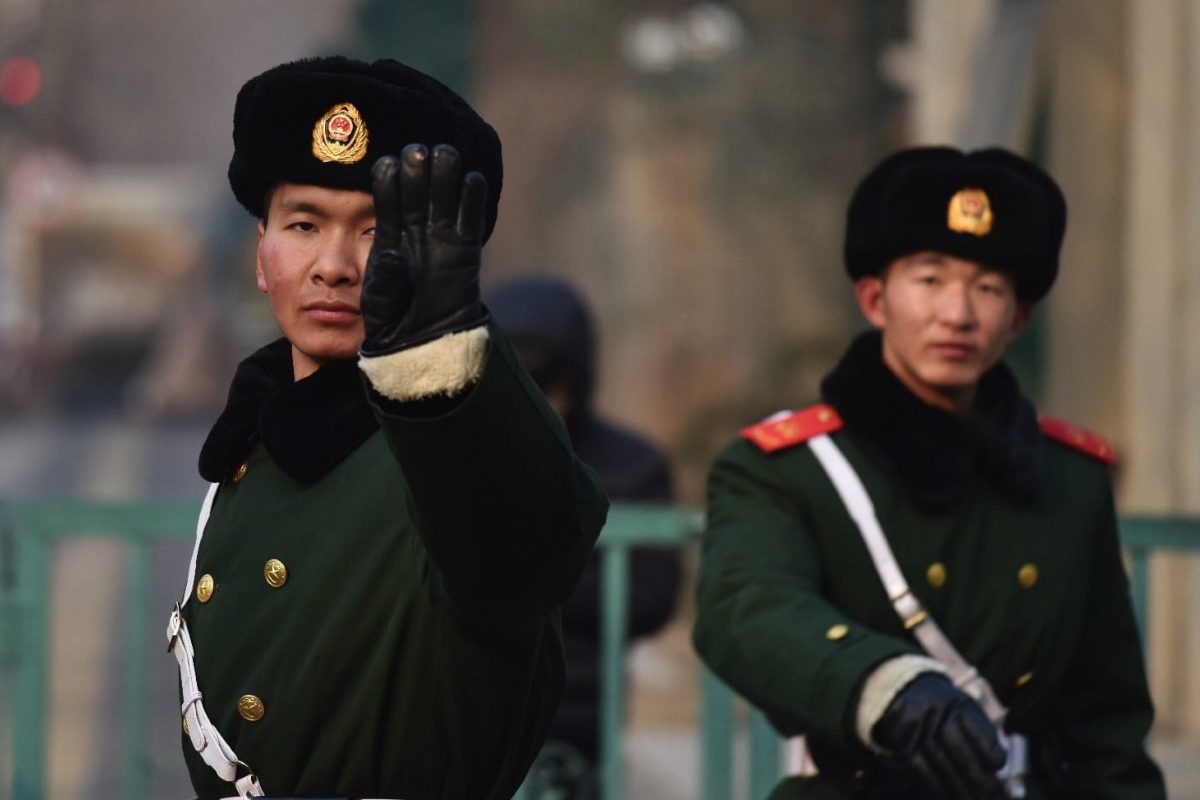 Reading Time:
< 1
minute
China's Ministry of Culture and Tourism has announced its plans to introduce a "third batch" of blacklist measures aimed at overseas tourist destinations that attract Chinese tourists for gambling activities.
The ministry also said it would work with several other government departments to "suspend tour groups and arrangement of tourist visas" for outbound travel to these destinations.
As with earlier official mentions of China's overseas-gambling blacklist, the latest announcement did not identify the places concerned.
The ministry mentioned on Friday its previous approach of including several overseas destinations – in "two batches" – in its "blacklist system" for cross-border gambling tourist destinations. It said such an approach was to "better regulate the travel market" and "safeguard the lives and financial safety of Chinese citizens".
"The Ministry of Culture and Tourism is to adopt a measure to blacklist a third batch of travel destinations, in response to the recent developments whereby some cities abroad have lured Chinese tourists for gambling activities," stated the ministry.
It added: "The ministry will – together with the Ministry of Foreign Affairs, the Ministry of Public Security, the National Immigration Administration and the Civil Aviation Administration of China – adopt measures to suspend outbound tour groups and the arrangement of tourist visas for trips to these cities and attractions abroad that are on the 'blacklist'; and reinforce the restrictive measures on business jets [travel] and charter services."
The Ministry of Culture and Tourism also noted that the "blacklist" of travel destinations would be "dynamically adjusted" in accordance to any changes seen in overseas markets.
Under a new amendment in mainland China criminal law – with effect from March 1 – anyone who "organises" trips for mainland Chinese for the purpose of overseas gambling will be deemed to have committed a criminal act.
Allan Phang joins Galaxy Racer as Chief Marketing Officer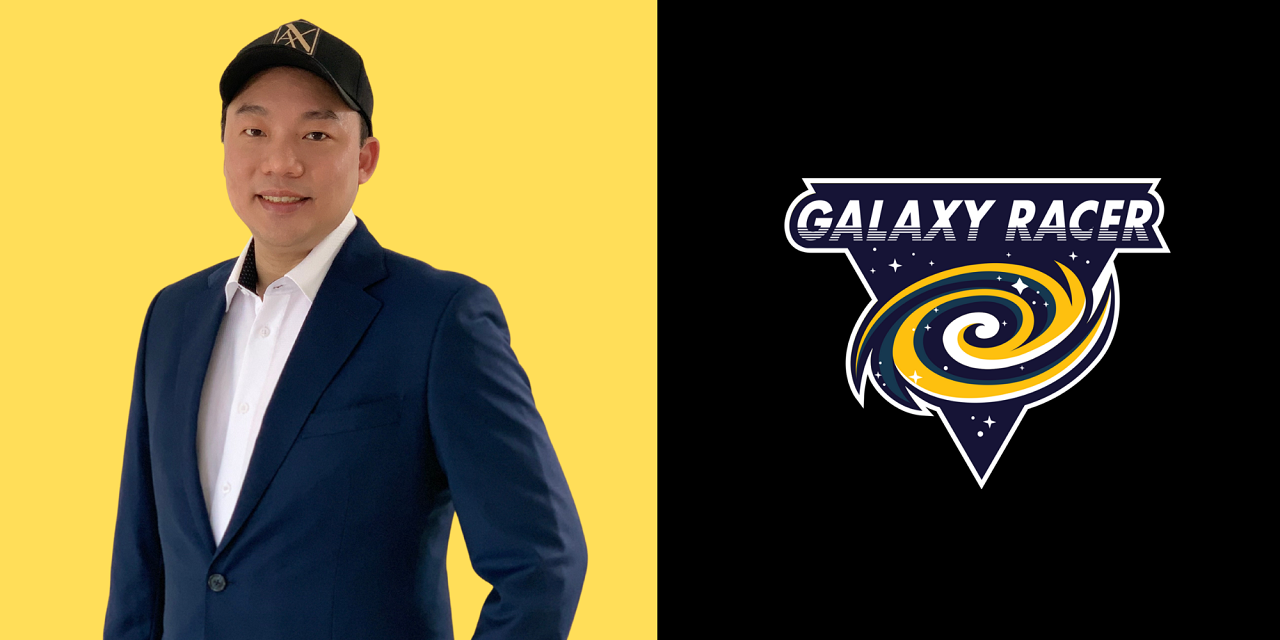 Reading Time:
3
minutes
Galaxy Racer (GXR), one of the fastest-growing esports organizations in the world, with its headquarters in Dubai, has announced the appointment of Allan Phang as its Chief Marketing Officer (CMO). Phang will lead the development of best-in-class strategic marketing plans to establish GXR's brand presence on a global scale, including marketing initiatives from social media and digital campaigns to advertising, partnerships, and creative projects.
Galaxy Racer was founded in 2019 with an impressive roster of eleven esports teams in League of Legends, Dota 2, CS:GO, Fortnite, PUBG Mobile and Free Fire, with over 60 male and female esports athletes from 22 countries, with over 20 content creators across Middle East North Africa (MENA) and Southeast Asia (SEA), amassing over 160 million followers and generating over 1 billion monthly views.
Paul Roy, CEO of Galaxy Racer said, "Allan is a highly-experience business leader with a proven track record, including his vast knowledge and network in the esports ecosystem, which we value immensely. As Galaxy Racer evolves into a lifestyle brand, I am confident with his cross-cultural leadership qualities, passion for innovative marketing and forward-thinking mindset, he will be able to take us to the next level as we aggressively continue our global expansion across continents."
Allan Phang, CMO of Galaxy Racer added, "After interacting with Paul Roy, I realized the enormous potential and plans that Galaxy Racer has in store across the globe and I am truly excited to take on this new challenge as part of my career trajectory. The esports and gaming world is a sunrise industry and I believe Galaxy Racer is on the right path to be a market leader in this space with their integrated 360 approach focusing on content and lifestyle, as brands and marketers begin to understand the true value of esports and gaming in connecting with the hard-to-reach demographics of Millennials, Gen Z Digital Natives and Gen Alphas."
Phang was 'Marketing Innovator of the Year – Finalist' in the Marketing Excellence Awards 2020 and is a regular contributor on thought leadership pieces in various leading international marketing publications. Phang's esports campaigns was highlighted as a success story and case study in 'World Federation Advertisers (WFA) – Esports Special Report' and garnered global coverage; being invited as a keynote speaker in TEDx Talks and global conferences in USA, Europe, Middle East and Asia to share on esports with marketers, business leaders and government officials.
Previously, Phang was in the corporate sector with AirAsia, one of the biggest airlines in Southeast Asia with over 200 planes and over 20,000 employees, for close to seven years and his roles included esports, regional marketing, ancillary income, employee engagement and internal branding, corporate culture, partnerships and business development. He was the Head of Esports at AirAsia, tasked by the co-founders to lead their esports strategic initiatives including the AirAsia Allstars Esports Club (esports club for employees), sponsorship activation for Mineski Dota 2 Esports Team and the World Electronic Sports Games (WESG) by Alisports, the sports arm of Alibaba Group.
Prior to AirAsia, he was the Regional Head of Marketing and PR for over a year at EVOS Esports, an esports organization with clients such as Visa, PUMA, Yamaha, Lazada and Domino's Pizza.
Galaxy Racer is creating a true 360-degree esports, gaming, content and lifestyle brand. Their group company, Riva Technology and Entertainment (RTE), have secured a strong streak of acquisitions, partnerships and brand licensing deals, including the iconic comic book series publisher Dark Horse Comics, with RTE producing multiple mobile games based on the massively successful The Umbrella Academy comic books and Netflix series.
Earlier this year, RTE invested in multiple companies including SUB2r who produce broadcast-quality streaming video cameras, Recast an over-the-top (OTT) platform, BBox Sports an Augmented Reality company, the leading games publisher Rogue Games and OKLetsPlay, the leading platform for players to compete each other in competitions against other players across the world.
RTE also owns a majority stake in global games producer Firefly Games, who have experience working with major studios and brands for world-renowned intellectual properties (IP) from Dreamworks Animation, NBC Universal, Skydance Media, and now MGA Entertainment, a consumer entertainment products company, to produce and publish mobile games based on their hit properties L.O.L Surprise!™ and Rainbow High, both featured in Netflix.
Galaxy Racer has recently brought onboard former Disney executive Guenther Hake, Senior Vice President and General Manager of Disney Consumer Products in Greater China and CEO at Oriental DreamWorks, who will be assisting in an advisory role with GXR's brand partnerships, consumer products, apparel and merchandising endeavours.
Galaxy Racer is on hyper-growth mode and is actively hiring executive roles, including esports and gaming talents across the globe.