CEEGC Budapest 2019 Provisional Agenda and Already Confirmed Speakers List Now Available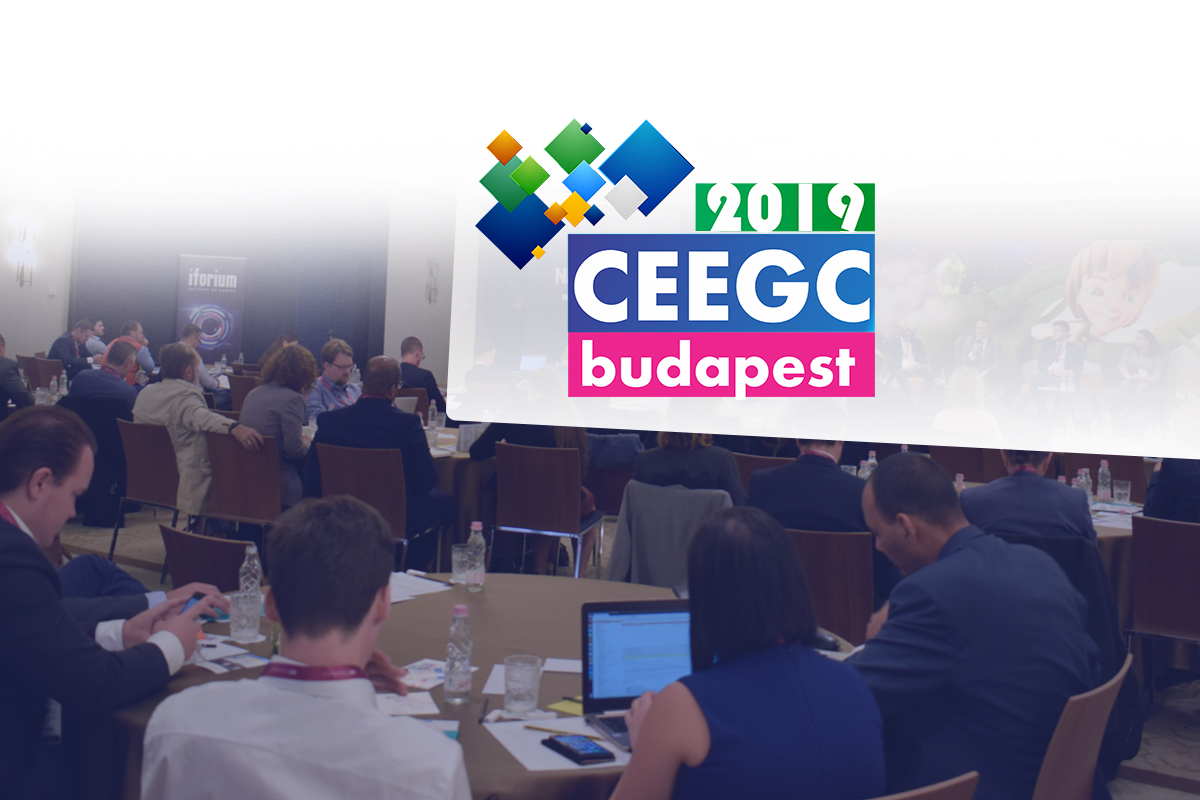 Reading Time:
2
minutes
We are delighted to present the official release of the provisional agenda for the 4th edition of CEEGC Budapest (The Central and Eastern European Gaming Conference).
The 4th edition of the yearly must-attend conference will take place on the 24th of September at the Ritz-Carlton Budapest and will focus on bringing new content and a different angle of view on the already established and emerging market.
Here is a short teaser video about CEEGC Budapest:
Register here or View the Agenda!
The provisional agenda includes the following panel discussions and keynote presentations:
Regulated Central and Eastern European jurisdictions (compliance panel discussion) – Focus on: Bulgaria, Romania, Czech Republic, Croatia, and Slovenia
Balkan Gaming Industry Briefing (compliance panel discussion) – Focus on: Serbia, Bosnia and Herzegovina, Montenegro
Emerging CEE jurisdictions (compliance panel discussion) – Focus on: Slovakia, Hungary, Poland
Compliance versus Innovation (panel discussion) – Key factors that stop sports betting companies, casino providers and other gaming experience providers, including loot boxes to bringing innovation.
D-A-CH regional update (compliance panel discussion) – Focus on Austria, Switzerland, and Germany
IMGL MasterClass™: Opportunities in Asia and North America (compliance panel discussion)
2-year revision – Payments, Fintech, and Blockchain (panel discussion)
Keynote Presentation about Outsourcing in the Gaming Industry
Keynote Presentation about the use of AI and Big Data in the Gaming Industry
Fireside Chat – European Regulations
CEEG Awards Ceremony
Evening social gathering
The already confirmed expert speakers of the conference are Luka Popović (Partner at BDK Advokati), Gábor Helembai (Senior Associate at Bird & Bird Budapest), Andrei Andronic (Legal and Compliance Specialist at Playson), Dan Iliovici (Vice President at Rombet), Domenico Mazzola (Commercial Director at Altenar), Georgi Dimitrov (Legal Counsel at EGT Interactive Ltd.), Zlatan Omerspahić (Data Protection Officer at NSoft Company), Tiago Aprigio (CEO at All-in Translations), Stav Zilbershtein (Co-Founder & CEO at Hyperion Tech), Pieter Paepe (Partner at Astrea Belgium), Ewa Lejman (Head of Polish Desk at WH Partners), Dr. Simon Planzer (Partner at PLANZER LAW), Andrius Gabnys (Attorney At Law – Gabnys Law Firm), Alex Kornilov (CEO & Founder – BETEGY), Dr. Robert Skalina (Senior Advisor at WH Partners), Jaka Repansek (Digital and Entertainment Law Expert) and Jan Rehola (Institute for Gambling Regulation – IFGR).
CEEG Awards 2019
The prestigious CEEG Awards will once again reward and applaud the top 20 companies that drive the industry forward in the region by continuing to the tradition of bringing a transparent and unbiased award for the gambling industry.
Starting in 2019, the process will also involve a nominations committee, which in parallel with the industry, will nominate companies that might have been overlooked in the past years.
The public nomination phase is open and you can submit your company until 15.07.2019 on the following link.
Register here or View the Agenda!
Browse the official event website here: www.ceegc.eu
EGT receives several accolades at the BEGE Awards 2019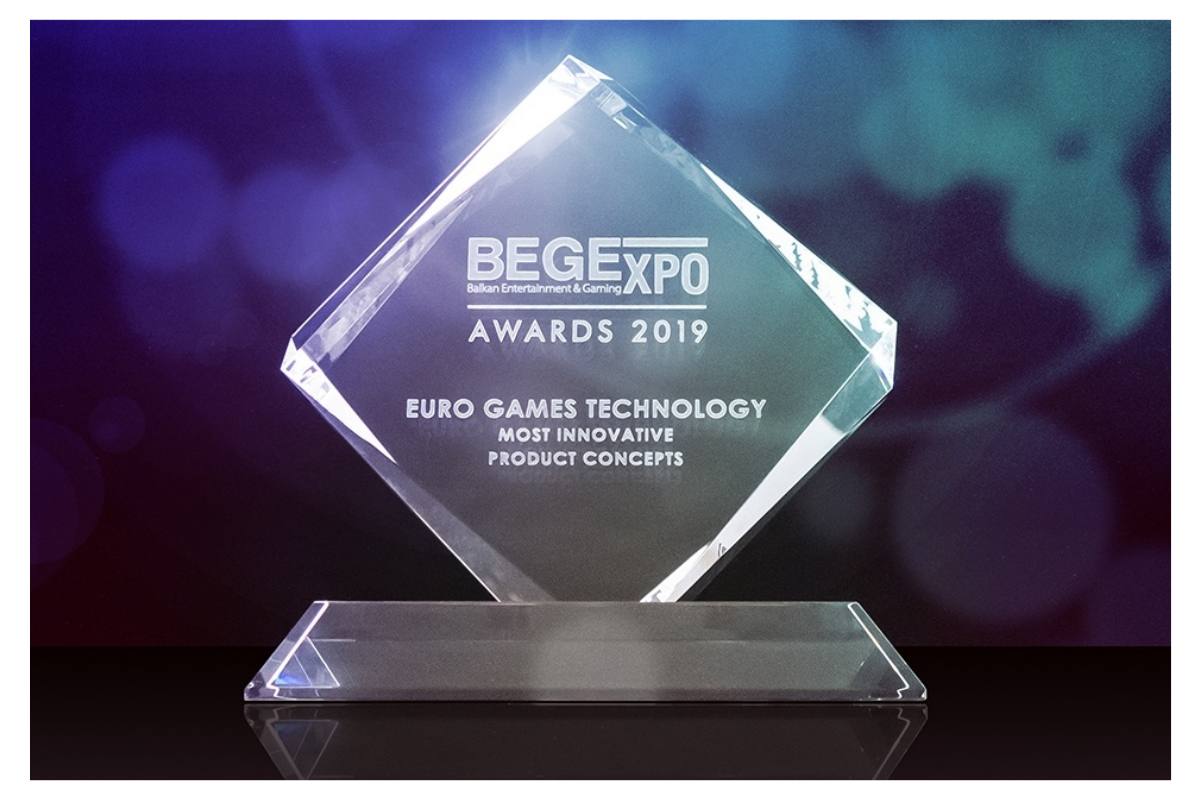 Reading Time:
2
minutes
Euro Games Technology and its subsidiary EGT Interactive won 3 prizes at the BEGE Awards 2019 – an annual competition that accompanies the BEGE Expo show and the EEGS conference. It traditionally includes 16 categories, covering both land-based and digital aspects of the gaming industry, and recognizes the excellent performance of its participants. This year it honored EGT in the categories "Most Innovative Product Concepts" and "Long-term Sponsor over Past Events" and EGT Interactive became "Online Content Provider of the Year".
The "Most Innovative Product Concepts" award was granted for the originality of two EGT jackpots – the Dragon's Turn and the Jackpot Cards. Dragon's Turn is an Asian-themed 4-level progressive system, with beautiful animations and a main character the mighty dragon. For more bonuses and nice surprises the product has two wheels of luck – an inner jackpot and an outer bonus, that change their equal odds sectors when a larger wager is laid. Dragon's Turn is available with some of the most successful cabinets of EGT: P-27/42V St, P-24/32V Up, and P-42V St and Up Curved.
Jackpot Cards is among the latest product developments of the company housed in the newly released General slot models and exciting with its 4 mystery progressive jackpot levels, each of which corresponds to a card suit Clubs, Diamonds, Hearts and Spades. The system is widely preferred by both players and operators as it may connect all EGT and EGT Multiplayer products in one jackpot, electrifying the game even further.
Receiving the award at the official ceremony, Biserka Draganova, sales manager for the Balkans, noted: "The intensifying competition makes innovations even more crucial for the gaming providers. EGT has been consistent in following its key principle to constantly refresh its portfolio, setting the trends in the industry with its developments. This is why receiving the accolade in this exact category is of great significance to us."
EGT won also the award for "Long-term sponsor over past events" for being a general sponsor of the BEGE Party for several years in a row and for its loyal partnership with the BEGE Expo where the company traditionally had the largest stand.
EGT Interactive, the subsidiary of the company, specialized in the internet-based gaming, obtained the prize "Online Content Provider of the year" for its vast and diverse content that gains speed in a broadening range of countries.
APEX gaming's Clover Link Once Again The Focus At BEGE 2019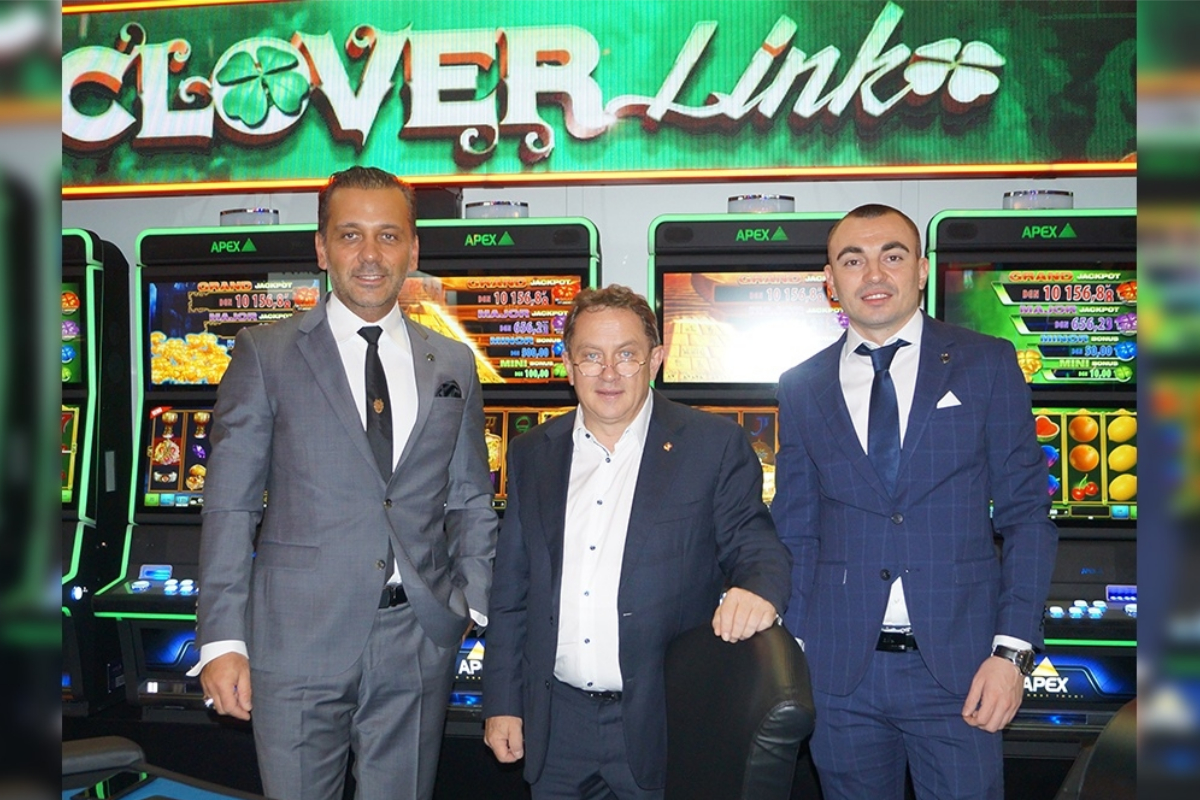 Reading Time:
< 1
minute
APEX gaming looks back on a very successful Balkan Entertainment & Gaming Expo (BEGE). Once again all eyes were on CLOVER LINK, the ultimate jackpot solution available in a wide range of designs and Pinnacle slots. All major casino operators in Bulgaria have CLOVER LINK on their casino floors and demand remains buoyant.
"The popularity of CLOVER LINK has exceeded all expectations", explains Kubilay Özer, Global Sales Director at APEX gaming. "It has become a must-have as it is a magnet for players who really enjoy the CLOVER LINK games. The key point is that CLOVER LINK has proven its popularity over time. CLOVER LINK is taking the floor average to new levels as well".
APEX gaming took the opportunity as well to show its wide range of live gaming solutions – right from complete tables and live roulette wheels to individual solutions such as chips and player cards.
"APEX gaming is the name for linked jackpot solutions", notes Georgi Lungolov, International Sales Manager at APEX gaming and himself a Bulgarian national. "The feedback has been excellent from all the casinos that have installed CLOVER LINK. We have published numerous testimonials this year with the casino managers each stating how happy they are with CLOVER LINK. The feedback received at BEGE once again confirmed this".
Amatic Industries Introduces New Games and Update Kit at BEGE 2019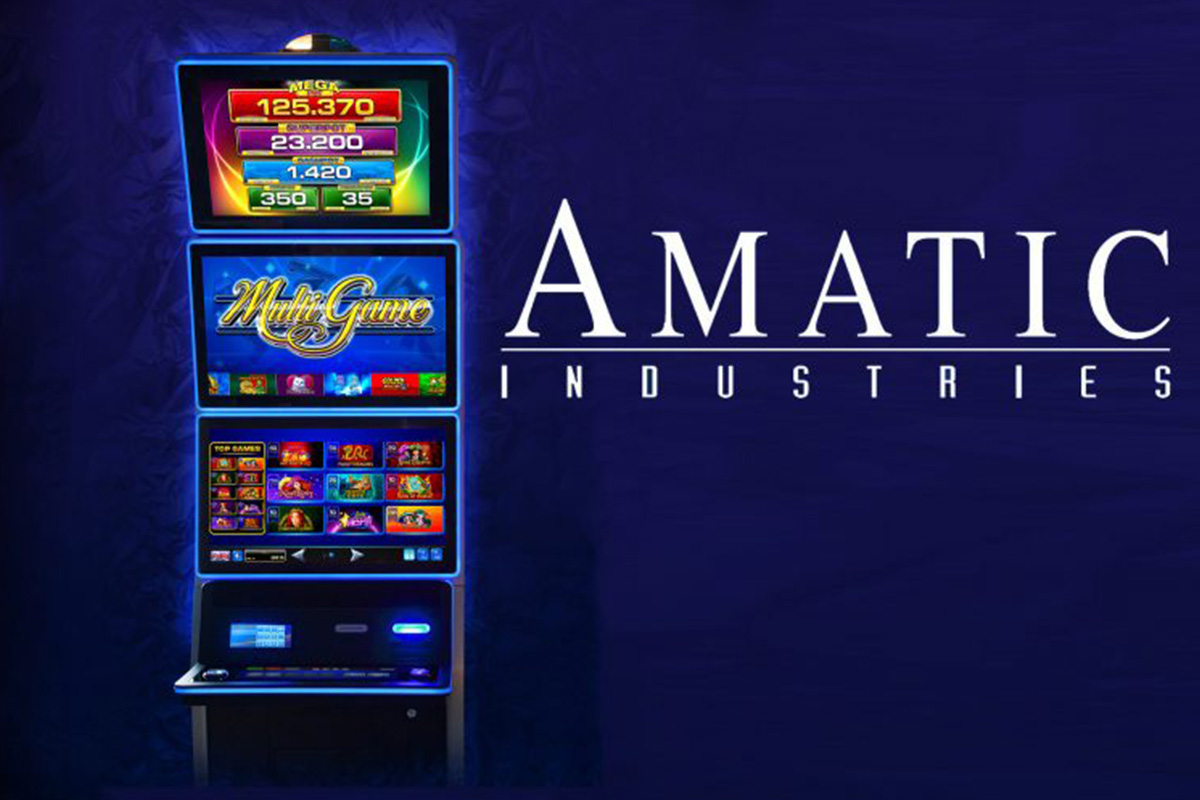 Reading Time:
< 1
minute
Amatic Industries has introduced its latest innovations at the Balkan Entertainment and Gaming Expo (BEGE) 2019. The popular Performer Grand Arc (PGA) slant top gaming machine took centre stage on the stand of local partner CGI.
Bulgarian operators can now offer their customers the latest Amatic games following the introduction of the Red and Blue editions at the show. All the new Amatic games in their multi-game portfolio are available to the Bulgarian market.
Amatic Industries also introduced an update kit for the PGA's already in the market. These can be upgraded to Multi Liner format with wide-screen, high definition monitors and the latest Amatic games.
"Our long-standing partner CGI has successfully made Amatic a household name in Bulgaria. It is important that we keep up this impetus and we focus on bring true to our motto of offering Pure Gaming to the market. We were very pleased with the outcome of the BEGE," Thomas Engstberger, Sales Manager of Amatic Industries said.