Online Gambling Market to Hit $80.65 billion by 2025- Insights on Size, Share, Technological Trends, Business Opportunities, and Key Highlights: Adroit Market Research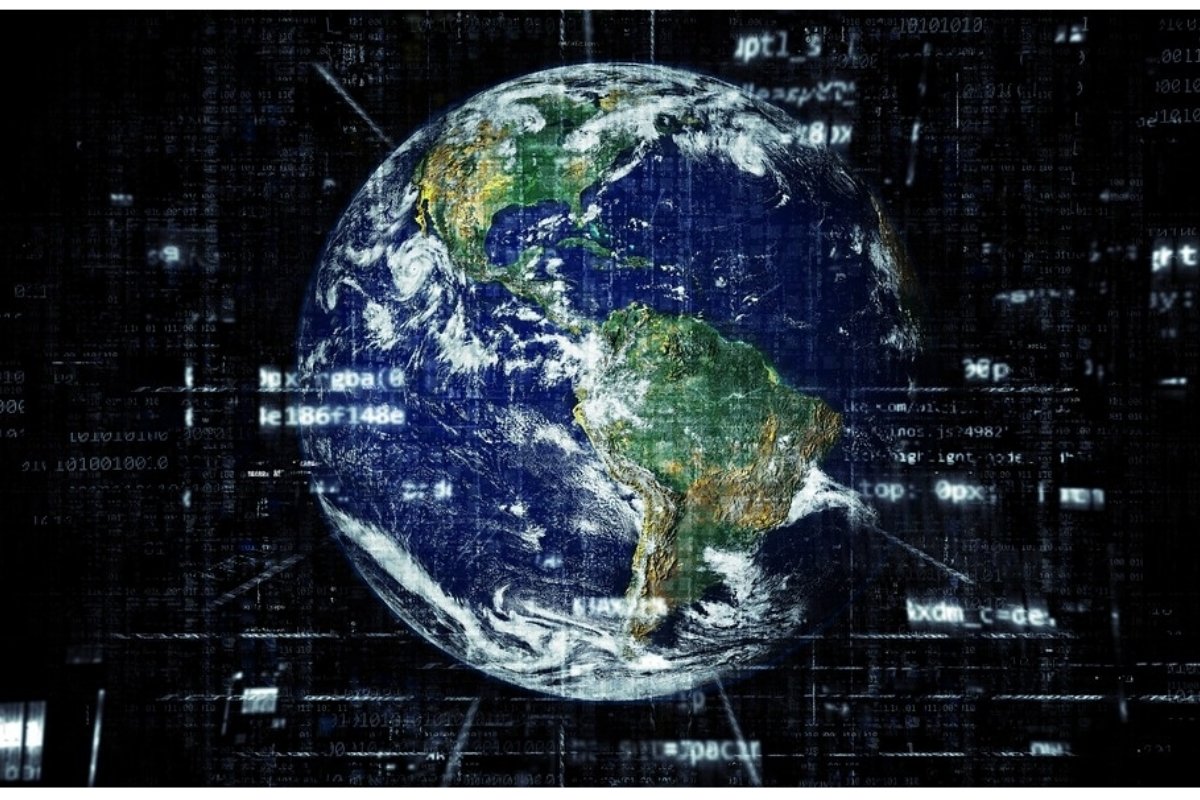 Reading Time:
3
minutes
Increasing adoption of smartphones expected to drive the online gambling market at a CAGR of 9.8% during the forecast period. In 2018, Sports betting dominated the online gambling industry and Geographically Europe dominated the online gambling industry. This is due to the fact that the region considerate of large number of countries like, Germany, Italy, UK and France where online gambling is legal.
The global online gambling market size is estimated to reach up to USD 80.65 billion by 2025 mainly driven by rising internet penetration and growing adoption for smartphones and tablets amongst generation X and millennials. Moreover, online gaming platforms offers various forms of online gambling games such as online poker, sports betting, online bingo, online lottery and casino game. These games has brought huge switch from traditional to online gambling platform.
The report also throws light on various aspects of the online gambling industry by assessing the market using value chain analysis. The report covers several qualitative aspects of the online gambling industry in market drivers, market restraints and key industry trends. Furthermore, the report provides an in-depth assessment of the market competition with company profiles of global as well as local vendors.
Request a PDF sample @ https://www.adroitmarketresearch.com/contacts/request-sample/868
The current consumer landscape suggests that consumers are preferring online gambling over offline mode of gambling. Hence, online gaming products are expected to offer new revenue opportunities for online gaming service providers.
In product type segment, the market for casino sub-segment is estimated to grow at the CAGR 10.2% during the forecast period. This growth is primarily driven by the increase in streaming over the internet and stability of the servers, which enable the companies to offer real time experience and comfort to the players. There has been significant demand for online casino by millennials, which is expected to further drive the market.
The "Global Online Gambling Market Size 2017 by Type (Sports Betting, Casinos, Poker, Bingo and Others) by Device (Mobile and Desktop) by Region (North America, Europe, Asia Pacific, Central & South America and Africa) and Forecast 2018 to 2025" study provides an elaborative view of historic, present and forecasted market estimates. Access the full report @ https://www.adroitmarketresearch.com/industry-reports/online-gambling-market
In 2018, mobile the sub segment of the device segment dominated the global online gambling market. The segment accounted USD 26.99 billion and is expected to grow at a CAGR of 12.0% over the forecast period. The enhanced convenience offered by mobile phones which allows the gamblers access to their favorite gambling websites and app from anywhere anytime is expected to boost the market. In 2018, the mobile devices occupied a share of 64.40%. Advances in mobile phone technology and explosion of mobile gambling into the online gaming industry has made the entire gambling process easy and user friendly for those who choose smartphones over desktop or tablets.
Geographically, Asia Pacific is leading the global online gambling market driven by increasing population across the demographics, and newly developing markets such as India, Singapore, Thailand and Indonesia due to internet penetration. Europe and North America held the first and second largest market value shares respectively. Other developing markets in countries such as Brazil and Argentina are going to drive the market for South America which is the second fastest growing markets globally.
William Hill, Bet365, PP+B, Betsson, Ladbrokes, Amaya, GVC Holdings, 888 holdings, Skybetting & gaming and Unibet(Kindred Group) are the leading players present within the global online gambling market.
Major points from Table of Contents:
Chapter 1. Executive Summary
Chapter 2. Research Methodology
Chapter 3. Market Outlook
Chapter 4. Online gambling Overview Market, By Type
Chapter 5. Online gambling Market Overview, By Devices
Chapter 6. Online gambling Market Overview, By Region
Chapter 7. Company Profiles
Browse more reports:
Casino Management System Market 2018-2025: The global casino management system market is anticipated to record substantial growth over the forecast period credited to increase in need of business insights and automation, growing demand of risk management and effective security, and rising awareness over fraud-related transactions. Though, factors such as the necessity of high initial investment and rising cyber threats are anticipated to restrain the global casino management system market growth. Browse the report@ https://www.adroitmarketresearch.com/industry-reports/casino-management-system-market
Access research repository of Upcoming Reports @ https://adroitmarketresearch.com/upcoming.html
Swintt premieres market leading games suite for Central Europe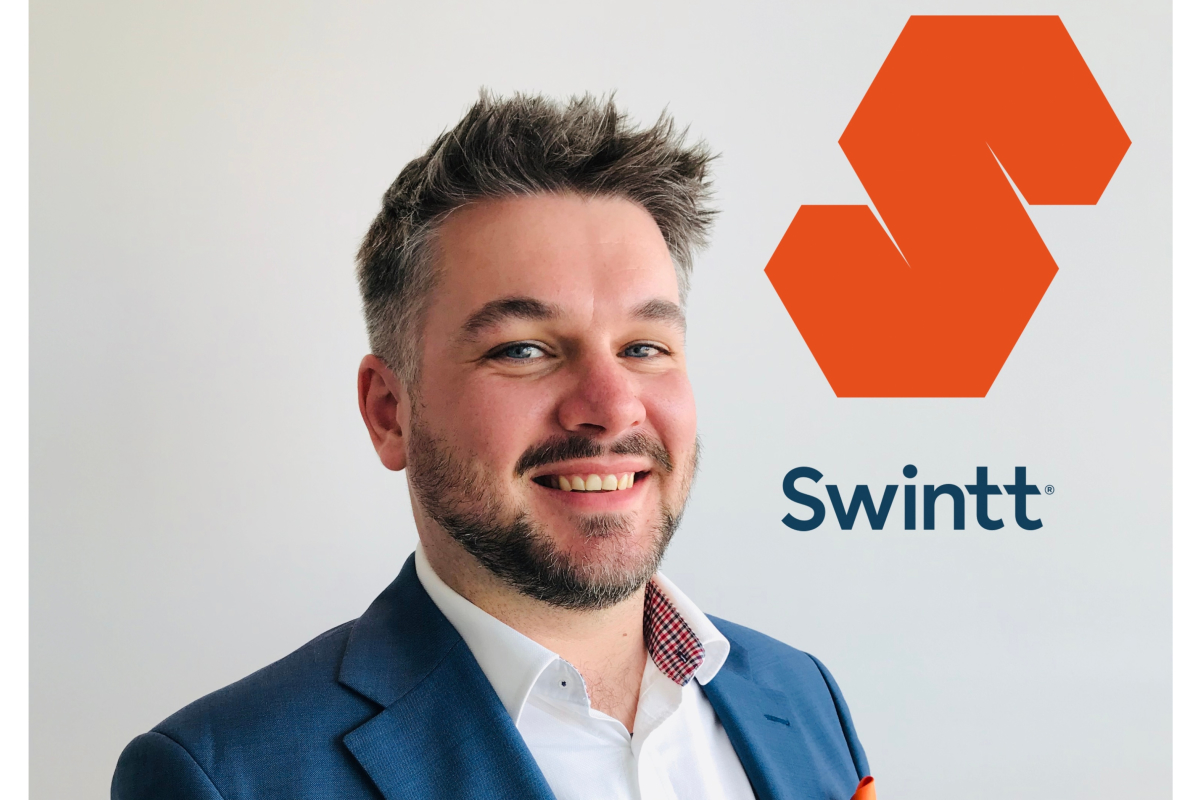 Reading Time:
1
minute
Swintt, the innovative B2B casino games provider today announced that it has signed a long-term agreement to distribute established Central-European land-based game titles across its client base.
Swintt CEO, David Flynn commented on the agreement "At Swintt our focus is to deliver solutions and content for our customers which help them grow in their chosen target markets. This partnership agreement will provide an initial portfolio of 20 recognized, leading games which hold a significant land-based market share in Central-Europe. "
Flynn continued: "The partnership agreement enables an online premiere for this leading content. Given its recognized position in the local land-based market, I'm confident it will be a successful partnership for all involved. "
The new games, including such titles as Master of BooksTM and Heart of EarthTM are available for demonstration online at www.swintt.com.
For further information or to set up a meeting, with the Swintt team email: letsdothis@swintt.com
About Swintt:
Swintt is the innovative new star in the I-gaming market with the goal to become a leading digital gaming provider. Headquartered in Malta, with a staff of more than 70 employees and partnerships globally, Swintt delivers quality games built on local knowledge and data. We strive to build lasting relationships and increase player engagement through innovations in game design and retention tools. Our philosophy is to create sustainable gaming products delivered for a new generation of player.
For more information about Swintt visit: www.swintt.com
Myth-Busting UNLV Study Reveals that Gamblers Can't Detect Slot Machine Payout Percentages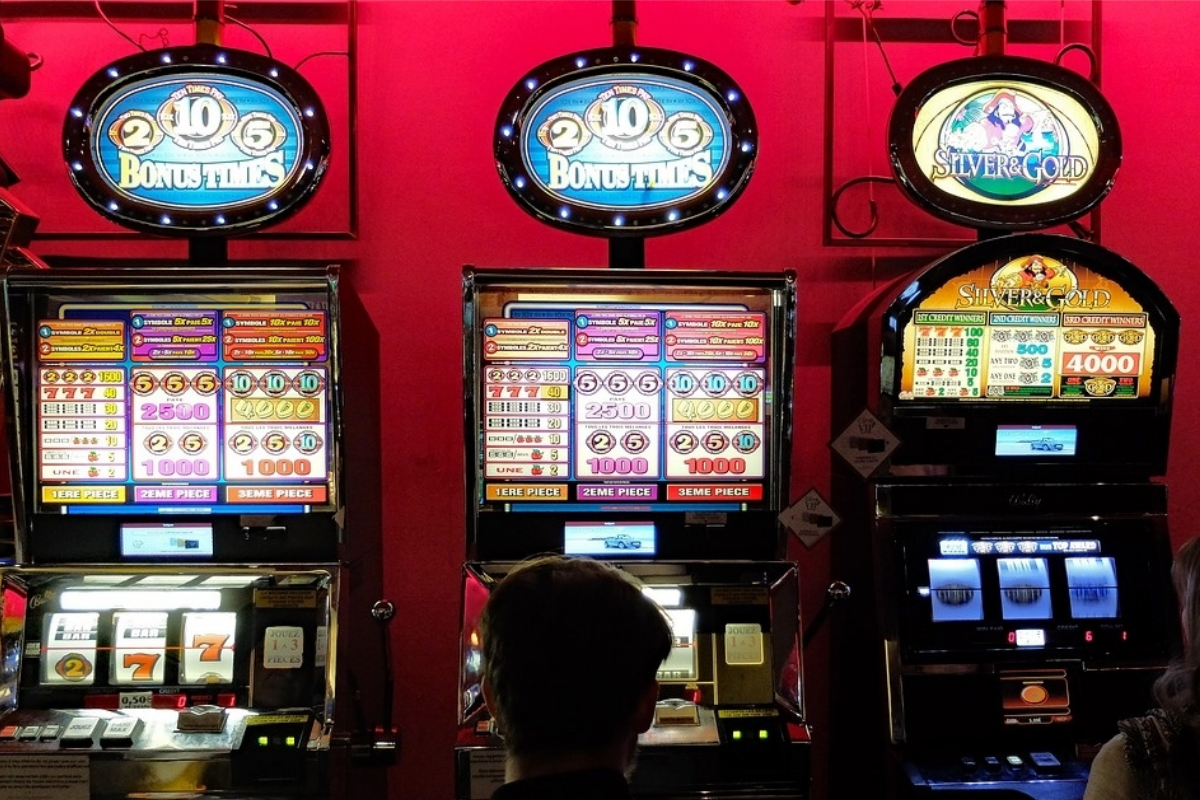 Reading Time:
3
minutes
As casino operators optimize the house advantage, a new UNLV study contradicts long-held beliefs about a player's ability to detect differences in how much – and how often – a slot machine pays.
It's a common sight on casino floors: patrons jumping from slot machine to slot machine before eventually hunkering down at a game that's due for the next big payout. But can players – even the regulars who frequent a particular property – really tell the difference between the house edge on one game from that of another?
Nope. At least not according to a series of recent studies led by Anthony Lucas, a UNLV Hospitality College professor and former gaming industry operations analyst.
For the past several years, Lucas and colleague Katherine Spilde from San Diego State University have taken to casino floors on multiple properties in the U.S., Australia, and Mexico to investigate. Their results contradict long-held beliefs by casino operators about a player's ability to detect differences in how much – and how often – a slot machine pays.
"I think some operators are naturally and understandably cautious of new information that challenges traditional industry practices," said Lucas. "But we must consider how we know what we know. This is where our work takes on a Moneyball-like aspect – questioning the wisdom of widely held beliefs when data show that a new way of thinking may be better."
In their latest study, the UNLV-led research team compared two pairs of reel slot games at a "locals" casino in suburban Sydney, Australia, where all wagering occurs on electronic gaming devices.
Their process is relatively straightforward: take two identical slot machines, positioned in similar places on a casino floor, but vary the par – the percent of total coin-in that the machine keeps over time. For example, if the par on a game is set at 10 percent, the machine would be expected to retain $10 of every $100 wagered, on average, over the long term. But in the short term, this rarely happens, increasing the difficulty of par detection.
For this study, researchers compared the daily performance of pairings for the games "Tokyo Rose" and "Dragon's Fortune X" over a nine-month period. The pars within each pairing ranged from 7.98 percent on the low end to 14.93 percent on the high end.
Researchers measured daily coin-in for each machine as well as its T-win, a formula that multiplies coin-in and par to calculate a machine's expected value, or its theoretical win. If, over the course of the nine-month test, regular players could detect a difference in the pars, this comparison would reveal whether (and how much) players migrated from higher par to lower par games.
As Lucas predicted, differences between the high and low par games remained stable throughout the length of the study, which meant that there was no statistically significant indication of play migration.
And while the lower par machines had more coin-in over the course of the study period, the T-win was greater on average for the high par machines. The positive impact from the elevated T-win on revenue for the higher par machines more than compensated for the decline in coin-in on those machines.
"Casino operators should take note of the substantial increases in T-win, as they are responsible for optimizing revenues, not coin-in," said Lucas.
The results were also consistent with findings from the team's previous studies, which analyzed 11 pairs of games over 180 days at gaming properties in U.S., Mexico and Australia.
So, other than busting one of gaming's great myths, why does this matter?
Pars are an important factor for casinos looking to optimize revenues, as the bulk of slot revenues come from reel slots, and a lion's share of a casino's overall profits come from slot operations. While there are exceptions to this rule, it is true for most of the world's casinos.
"Ultimately, operators are responsible for optimizing slot revenues, which is no simple task," Lucas said. "Knowing which par will produce the greatest win is most helpful, but the optimization issue becomes more complex when the possibility of player detection is introduced."
That's where industry perspective is mixed, as operators have expressed concerns that short-term gains from higher pars could lead to long-term losses as players leave perceived "tight" slot floors for the greener pastures of their competitors.
To account for this concern, researchers extended length of time from previous work, from six months to nine months. They also expanded the difference in pars between matched pairs from 4.9 percent in the initial study to 6.95 percent in the current study.
In a concurrent study, the researchers compared the Australian data with four, two-game pairings at two similarly situated casinos in Mexico. Par differences for those games were even more drastic – ranging from 7.98 to 8.9 percent.
Despite these factors, in both instances the results still found no evidence of players moving away from higher-par machines to their low-par counterparts, and the high-par games continued to post substantially greater revenues.
"Put simply, our results suggest that greater pars produce greater revenues, without the risk of brand damage resulting from 'price' detection," Lucas said.
Full Study
The study, "Impacts of increased house advantages on reel slots," was recently published online in the International Journal of Contemporary Hospitality Management.
Gambling sector deemed the industry most at risk of money laundering, new research from LexisNexis Risk Solutions reveals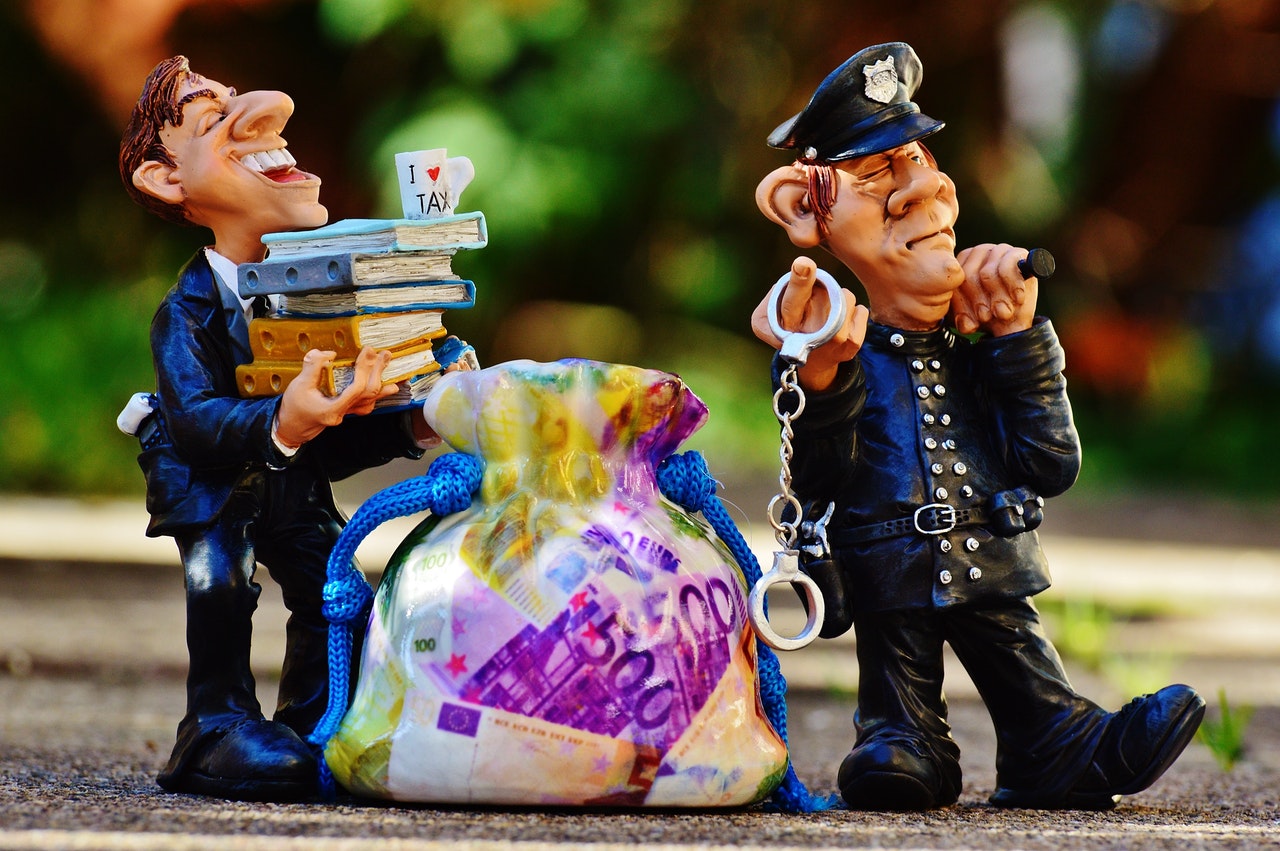 Reading Time:
2
minutes
1 in 3 (33.3%) anti-money laundering (AML) professionals in the gambling industry believe that their sector is at the highest risk of money laundering, according to a new report from global analytics provider LexisNexis® Risk Solutions. This opinion is shared by 41.9% of professionals in other regulated industries surveyed, who flagged the gambling sector as one of the top three industries most at risk of money laundering.
The report – On the Frontline: The UK's Fight Against Money Laundering – is based on research conducted by the Economist Intelligence Unit and points to the risk potentially being caused by an internal culture of complacency. Almost 40% (39.2%) of AML professionals in the sector identified complacency as the biggest internal barrier to fighting money laundering. This, coupled with the fact that the same number (39.2%) think UK money laundering regulations are only "somewhat effective" points to a potential financial crime storm ahead for the gambling sector.
The Gambling Commission is acutely aware of the challenge, and in its 2018/19 Enforcement Report noted that it had investigated 'a number of online casino operators' found to have breached conditions related to the AML portions of their licences. During the past financial year, the watchdog issued a record £19.6m in penalties against firms who failed to stop money laundering or meet social responsibility obligations, and has warned of further 'draconian' actions for those operators who fail to learn lessons from these fines.
Even with this ramping up of enforcement actions, over 40% (41.2%) of respondents believe that the anti-money laundering regulations that they have to comply with are disproportionate to the money laundering threat that they actually face.
Despite a culture of complacency and lack of confidence in the AML regime, gambling firms are pouring money into AML compliance, with a vast majority (82.3%) stating their compliance budgets have increased over the last two years – more so than any other sector surveyed in the report.
A majority of this budget is being allocated to technology aimed at tackling the problem, the research revealed. Over 40% (41.7%) of AML compliance budgets is dedicated to technology at the moment, with over three quarters of respondents (78.4%) expecting funding for technology to increase further over the next five years.
Michael Harris, Director of Financial Crime Compliance and Reputational Risk at LexisNexis® Risk Solutions says:
"The threat money laundering poses to the gambling sector is very real, and this fact is clearly recognised by those working within it too.
The industry needs to take urgent steps to address this growing threat by ensuring that customer due diligence checks are conducted before allowing any gambling activity to begin, and, given the rise in online gambling, should consider embracing digital know your customer (KYC) technologies.
This, along with training teams dealing with customers on the frontline to spot money laundering red flags and adopt a risk-based approach, gives gambling operators the best chance of fighting financial crime and meeting their legal obligations."
About LexisNexis® Risk Solutions
LexisNexis® Risk Solutions harnesses the power of data and advanced analytics to provide insights that help businesses and governmental entities reduce risk and improve decisions to benefit people around the globe. We provide data and technology solutions for a wide range of industries including insurance, financial services, healthcare and government. Headquartered in metro Atlanta, Georgia, we have offices throughout the world and are part of RELX (LSE: REL/NYSE: RELX), a global provider of information and analytics for professional and business customers across industries. For more information, please visit risk.lexisnexis.co.uk, and www.relx.com.