BMM Testlabs Success at Peru Gaming Summit 2019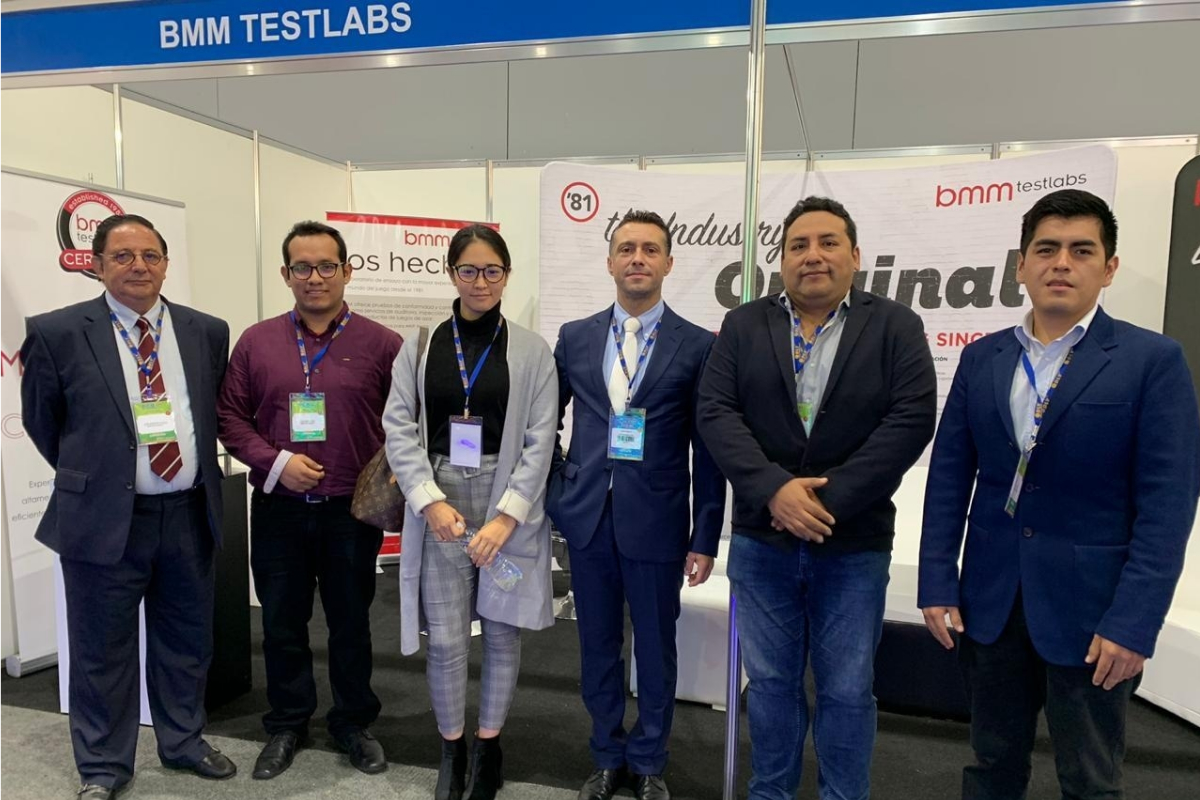 Reading Time:
2
minutes
BMM Testlabs, the world's best gaming testing laboratory and technical consultancy, was pleased to participate at the Peru Gaming Summit (PGS) at the Centro de Exposiciones Jockey in Lima earlier this month.
SVP, Business Development, Europe & South America, Marzia Turrini commented, "It's always a pleasure to attend PGS. The show brings a diverse group of attendees and we appreciate the opportunity to meet so many current and prospective clients from all over South America. Over the last two years BMM South America has experienced enormous growth, mainly due to regulation of gaming in the region, especially the Colombian market. Attending these events helps us stay in touch with the regulators and ensures that we provide the most accurate information and the best quality service to our customers."
Service Delivery Manager, South America, Carlos Nuñez attended the show along with the rest of the South American team, including Sales Manager, South America, Daniel Magariños and European Sales Manager, Andrea Zanettini.
Zanettini commented, "We have seen many European customers showing interest in Latin America as the region expands."
Nuñez added, "Online Peruvian regulations are generating a lot of excitement regarding the future of online gaming across the whole region. BMM offers 37+ years of experience, best practices and key insights from our 14 global offices specific to this exciting new growth in South American gaming."
Turrini closed with, "BMM's mission is to deliver excellence, integrity and value in testing and consulting to every customer every day. The team and I had a fantastic time sharing our industry knowledge and perspective on the latest developments in this very exciting and rapidly growing market. We look forward to continuing the conversation with existing and new clients across the region."
About BMM:
BMM is the longest established and most experienced private independent gaming certification lab in the world, providing professional technical and regulatory compliance services to the gaming industry since 1981.
At its core, BMM is a systems-expert company that has provided consulting for and tested many of the largest gaming networks and systems over the last 37 years. In addition, BMM has been successfully testing and certifying the full scope of Class III casino products for over two decades.
BMM authored the first set of independent gaming standards in 1992 and the first set of online gaming standards in 2001.
BMM employs some 400 people in 14 global locations and serves over 460 jurisdictions.
BMM's world headquarters are in Las Vegas (USA), with offices in Mexico City (Mexico), Lima (Peru), Melbourne and Sydney (Australia), Singapore, Macau (SAR, China), Moncton (Canada), Buenos Aires (Argentina), Barcelona (Spain), Vienna (Austria), Bologna (Italy), Midrand (South Africa) and Bucharest (Romania).
For more information on BMM Testlabs, please visit bmm.com