Evolution Gaming: Interim report January-June 2019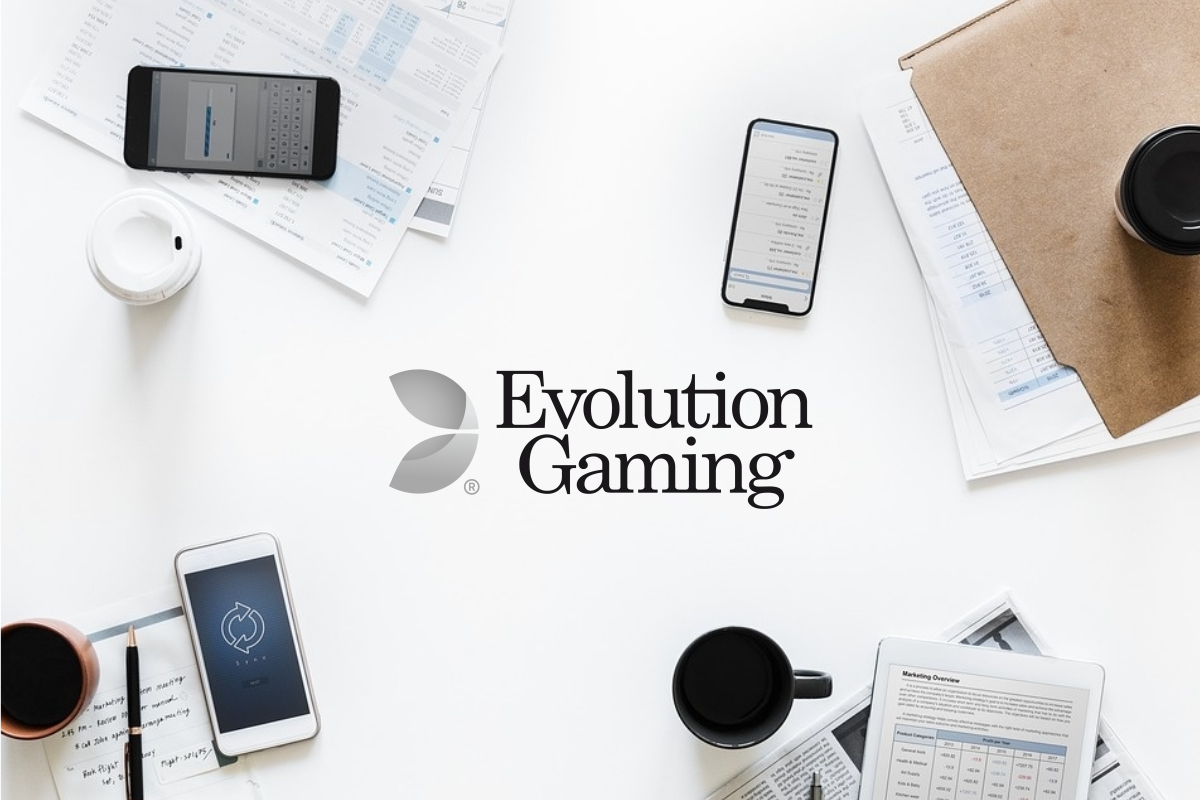 Reading Time:
3
minutes
Evolution released today its Interim Report for January-June 2019.
Second quarter of 2019 (Q2 2018)
Operating revenues increased by 45% to EUR 85.7 million (59.3)
EBITDA increased by 63% to EUR 42.7 million (26.2), corresponding to a margin of 49.8% (44.2)
Profit for the period amounted to EUR 34.5 million (20.1)
Earnings per share amounted to EUR 0.19 (0.11)
January-June 2019 (1H 2018)
Operating revenues increased by 49% to EUR 165.0 million (110.8)
Profit for the period amounted to EUR 63.1 million (36.7)
Earnings per share amounted to EUR 0.35 (0.20)
Comments from CEO Martin Carlesund:
"Evolution's strong development continues, and we can report continued high growth and further improved margin in the second quarter. 2019 is a year of product and innovation, and during the period, we have launched all this year's new games. The response has been instant, and we are overwhelmed by the positive reception among both players and operators. Our aim in the development has been to create games that attract new player types and to expand the Live vertical into new segments, and so far, we are very happy with the outcome. All games, from the new titles within the Game Show category to the dice games, find their audiences and we see a significant increase in the number of players. The new games are not as staff intensive as the traditional table games, which in combination with a generally high efficiency in all studios contribute to the margin development. The extended portfolio also contributes to the revenue growth, but it is important to note that most of our revenues continue to derive from our core games and that the new games are still in an early stage post-launch. However, all new titles contribute to a generally higher interest in Live Casino and we believe that the Live vertical will continue to grow its share of the total online casino market. When the Live vertical grows, we take market shares – as do our customers with access to the new games.
Revenues amounted to EUR 85.7 million, which is 45 percent higher than the corresponding quarter last year. EBITDA amounted to EUR 42.7 million with a margin of 49.8 percent, which is the highest margin recorded so far in a single quarter. In the first half of the year, the margin was 47.7 percent, and we expect to be able to sustain this level in the second half as well which is why we increase our expected margin range to 47-49 percent for the 2019 full year.
The positive market development continues. The Nordics are growing, however at a somewhat slower pace as the Swedish market now is normalising following the intense start to the year as a result of the new gaming legislation. The UK continues to stabilise and is growing compared to the corresponding quarter last year. Both Rest of Europe and Rest of World also exhibit favourable growth.
Going forward, we will continue to invest in the development of both additional game shows and other innovative product types, as well as table games to meet the overall demand for Live. We also continue to invest in our studios. During the quarter, we have transferred the first tables to the new Malta studio, while also expanding the studio in Georgia. In addition, we have initiated a doubling of the capacity in New Jersey. We will also strengthen our presence in the US further and have started the planning for the construction of a studio in Pennsylvania. All in all, investments for the 2019 full year in absolute numbers will be somewhat higher than in 2018. It is imperative for us to meet the demand for Live, to continue to enable innovation within the company and to constantly increase the gap to competition. Connected to this, it is important to remember that in a case where we must prioritise, we will always put growth before margins.
During the first half of the year, we have laid the foundation for Evolution's continued leadership in Live Casino. A proof of this was when we received the award as Live Casino Supplier of the Year for the tenth consecutive year at the EGR B2B Awards in June. The award goes straight to all our employees. I am immensely proud of everyone's achievements so far this year, and the innovation power they possess creates confidence for the future.
Since Evolution's inception, we have had a paranoid approach to our development, and given all achievements so far in 2019 I would like to conclude these comments by pointing out that we are never fully satisfied, we never sit back and each day, we fight to become a little bit better."
The world of gambling – as seen by millennials and Generation Z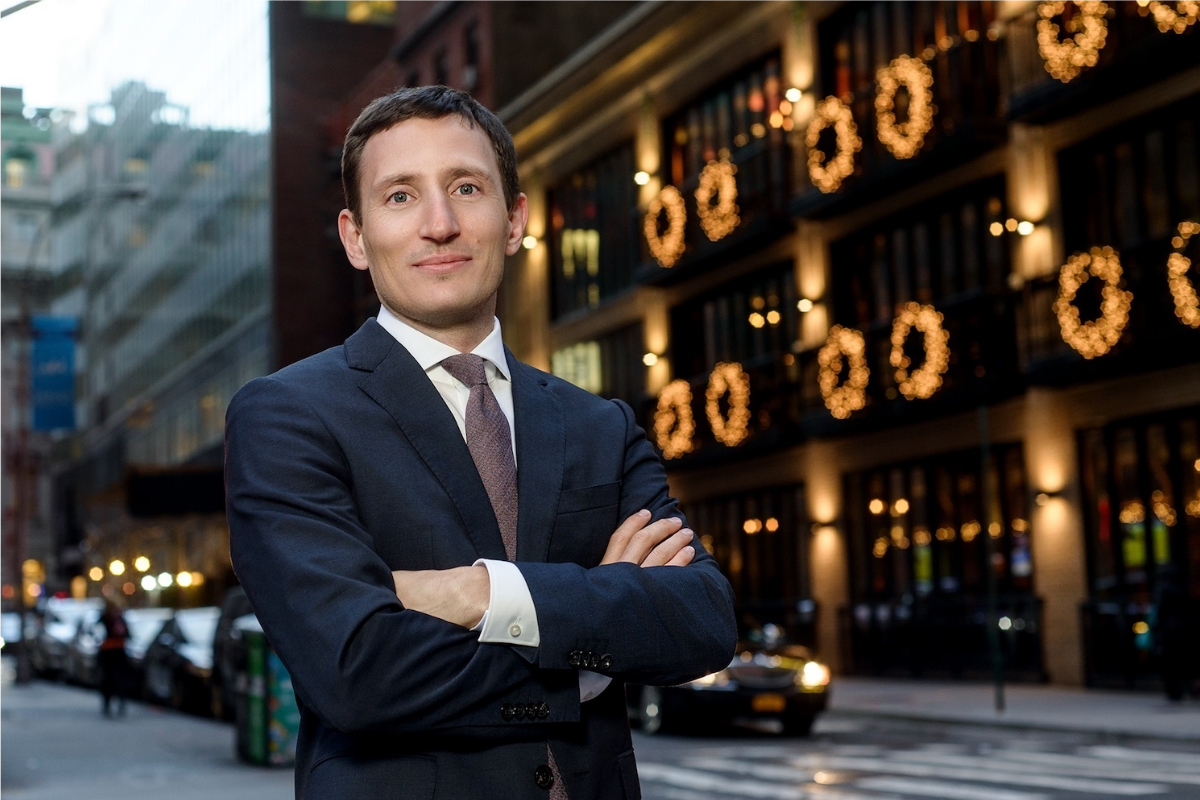 Reading Time:
3
minutes
The generation gap is a subject of discussion that continues to be relevant year on year. Why is it that those born since 1981 are so important to the gambling industry and its future? According to Betinvest COO Max Dubossarsky, every new generation contributes to the development of the entertainment industry, raising the standards for how gambling products and services are created.
Millennials caught the peak of digital technology at a young age, at a time when some of the Generation Z babies were being born already with a smartphone in hand.
The issue of continuity of the generations carries from one age to the next and takes on new dimensions. The gambling industry has its finger on the pulse, aware that the characteristics and preferences of each generation provide detailed information about current and potential players.
During recent years, society has had its eyes fixed on the so-called "millennials" – Generation Y – born between 1981 and 1996, and Generation Z – the "New Silent Generation" – born after 1995—1996. Why are their views and way of thinking important to the gambling industry? Mainly because millennials and Gen Z are products of the digital age.
Modern-day innovations, which previous generations could only have dreamed about, are now the norm for Gen Y and Gen Z. So if it is hard to amaze millennials with high-tech "perks", it is nigh on impossible to surprise Gen Z – who have fully adapted into the world of 3D technology, VR and AR.
To attract and retain the attention of young players and avoid their games becoming a boring alternative to others on the market, operators created products that borrow features from videogames.
The millennial generation is the first to have grown up with videogames, so their way of life has become one of the reasons for developing online gambling.
This first "internet generation" divides their lives between an online and an offline reality. Many things have become possible to do with the use of gadgets, without the need for physical input. In contrast to well-off baby boomers who were big fans of visiting casinos and the luxury entertainment of gambling, millennials lived in unstable economic conditions and are therefore notable for their rationalism. As a result, they prefer more affordable entertainment, including activities which do not involve leaving the house. The gambling industry grasped the attitude of the new generation and changed its approach accordingly: the first gambling websites started to emerge, and the big casinos began organising events with new kinds of entertainment, such as concerts by famous musicians and DJs, opening exclusive malls, and the like.
Another important move in the battle to earn the attention of younger players is product customisation, responsive design, and additional gamification during the gaming process.
Gen Z, who more or less stormed into the digital age fresh from the cradle, have tough demands. In the modern-day world of gambling, it is no longer enough for games to have just high resolution, gripping storylines and 3D effects. Players want light, fun and quality solutions with compatibility across different devices, secure data and convenient payment methods. Products which cannot easily be adapted to the specific characteristics of regional markets lose their standing and risk being unable to keep up with the competition.
Millennials and Gen Z tend to be cautious in what they do online.
Almost every user leaves behind a digital footprint, which is analysed by marketing experts. It "shows" the user's interests and gives clues as to what the potential customer might like, helping operators to cater to each player better. But at the same time, data confidentiality and secure payment have become two key issues that users consider when completing any online activities.
It is safe to say that each new generation has contributed – and continues to contribute – towards the change in attitudes towards gambling. Each generation develops the industry by demanding more, thereby raising the standards for how gambling products and services are created.
Because of the rapid development in digital technology, today's players live in two worlds – an online and an offline world. With the huge amount of offers available, they select the products that are easily understandable. Time has become too expensive to waste on figuring out how things work, especially when it comes to the entertainment industry. Their leisure time is therefore crucial for operators to consider.
LOTTO24 Appoints Carsten Muth to Executive Board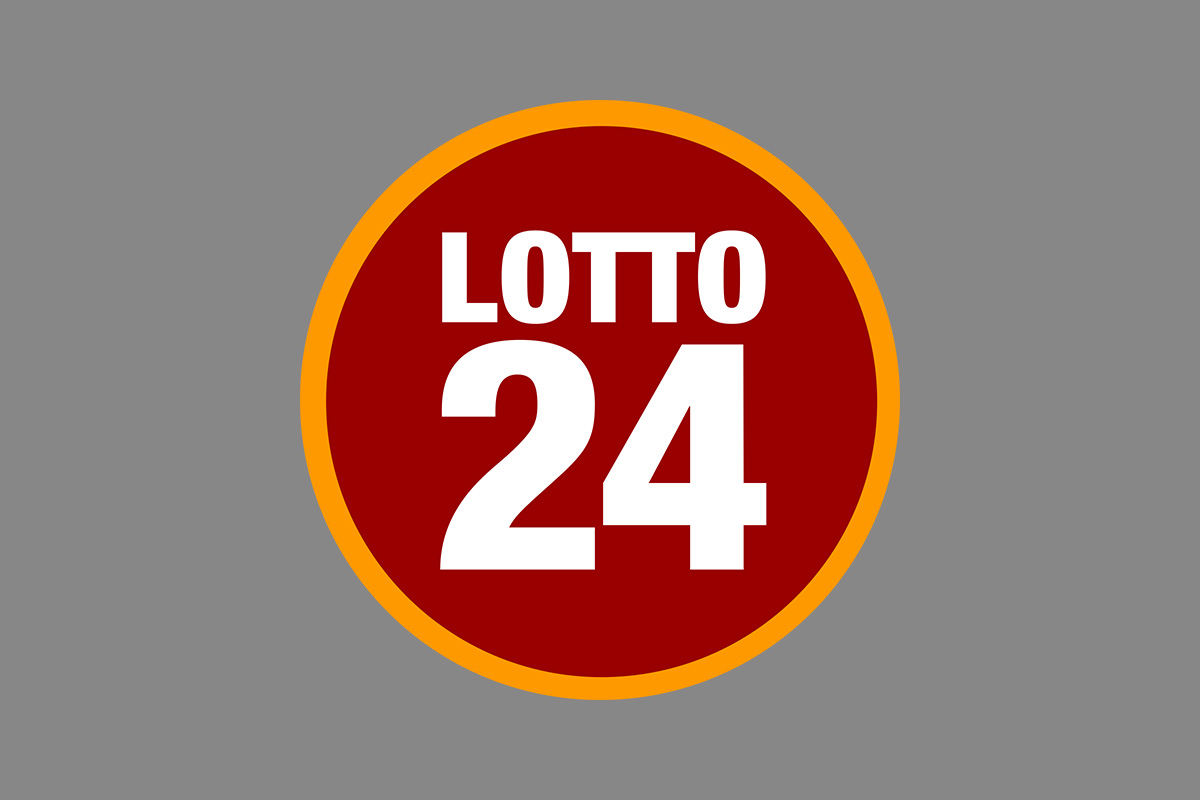 Reading Time:
< 1
minute
Lotto24 has appointed Carsten Muth to its Executive Board with effect from December 1, 2019. As a member of the Executive Board, he will be responsible for Legal Affairs and Regulation, Compliance and Human Resources.
Carsten Muth has 15 years of experience as a lawyer in the e-commerce sector. As an in-house counsel, he has been responsible for the legal area of Lotto24 since 2010. As part of the takeover by ZEAL Network SE, the 44-year-old played a major role in the integration of Lotto24 into the ZEAL Group. Carsten Muth was previously a legal advisor and data protection officer at AOL Deutschland Medien GmbH.
"With Carsten Muth, we have not only gained a lawyer with industry experience but also a long-standing Lotto24 employee as a member of the Executive Board. We wish him every success and look forward to working with him in a spirit of trust," Peter Steiner, Chairman of the Supervisory Board of Lotto24 said.
Soft2Bet brings the festive cheer with promotions on seven brands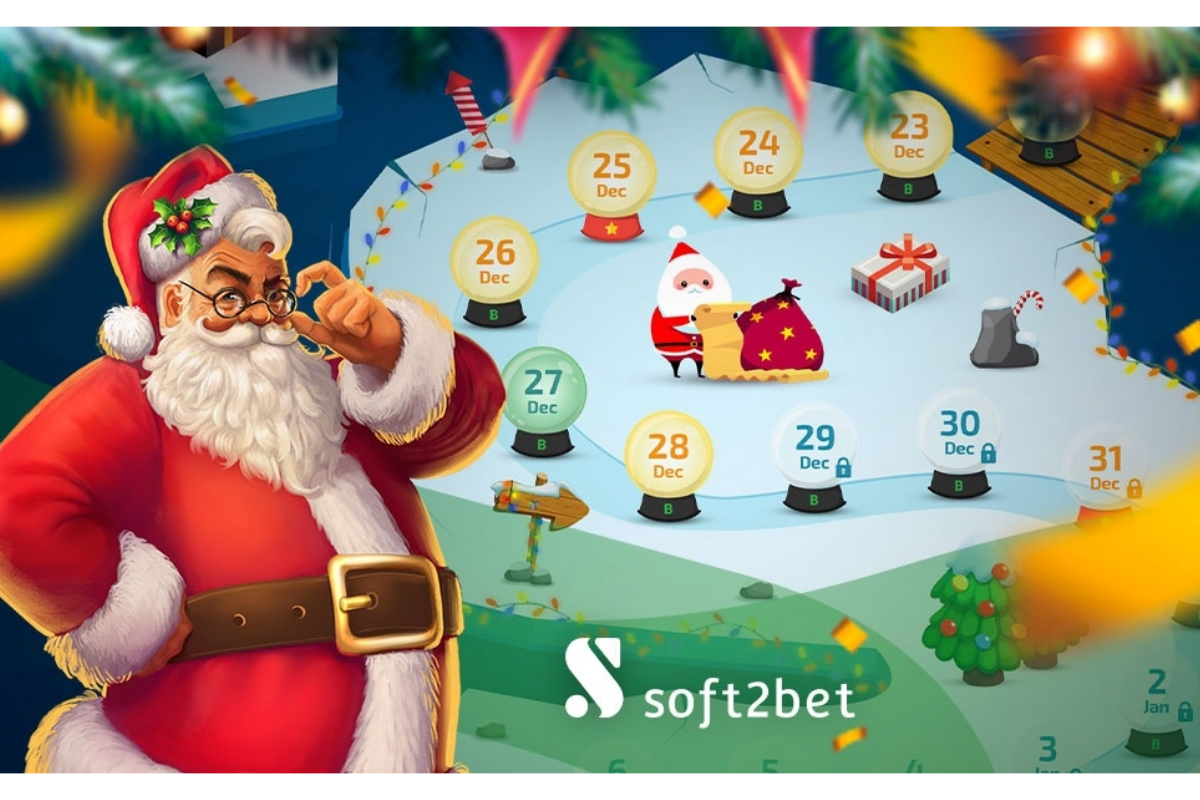 Reading Time:
< 1
minute
Casino and sportsbook group Soft2Bet is getting into the Christmas spirit by offering exciting promotions across its seven brands between 1-31 December.
Popular casino Nomini offers players an opportunity to test their logic with its Christmas Puzzle where punters arrange numbers in ascending order to unlock a daily surprise.
Players on Soft2Bet newest mobile-friendly online casino Wazamba will have access to the Memory Card Games where they must match pairs with holiday symbols, while those who venture over to LibraBet have to pair football players with their corresponding teams. Gifts of bonuses, free spins and cashback are also available on the completion of a successful daily trial.
Players at Malina Casino, BuranCasino, BoaBoa, and CampoBet are also in for a seasonal treat as the brands have a Christmas Road hiding a different promotion every day.
These festive promotions top off an exciting year for the casino group, which saw an engaging range of high-performing slots added to its portfolio, including Larry the Leprechaun, Rise of Dead, Pirates Plenty and many more.
Teodora Breskovska-Hall, Head of Casino and Games at Soft2Bet, said: "It's been a fantastic year for everyone here at Soft2Bet and it's important to give something back to the fans of all our brands.
"We know our Christmas promotions are going to be a big hit with players and we wish them the best of luck while on the lookout for fantastic yuletide prizes."
Soft2Bet currently operates with SGA, MGA, and Curacao licences, with further certification within the EU set to follow.