Blueprint Gaming unveils Return of Kong Megaways™
Reading Time:
< 1
minute
Iconic character swings back into action
Kong is making a monster comeback to the reels in Blueprint Gaming's latest release, Return of Kong Megaways™.
The latest addition to Blueprint's diverse portfolio marks the second adventure slot to feature the mischievous ape, with the latest incarnation incorporating the Megaways™ mechanic under license from Big Time Gaming.
All the most-popular characters and symbols from the original King Kong Cash game make an appearance, while the Megaways™ system is fully utilised with 117,649 ways to win.
Matching Kong's gold-plated medallion activates the free spins round, where the win multiplier increases after every cascade. During the bonus feature, players who collect three golden monkey symbols receive an upgrade to guarantee a minimum of 1000 Megaways™ each spin.
Jo Purvis, Director of Marketing and Relationships at Blueprint Gaming, said: "Following the success of King Kong Cash, the reel king makes a spectacular return in this action-packed adventure full of new features.
"The addition of the Megaways mechanic creates an extra layer of excitement to the gameplay set deep in the jungle, which is bound to attract the interest of those who loved our original slot featuring the eighth wonder of the world!"

AC Milan To Join Sports Crypto Movement With Launch Of $ACM Fan Token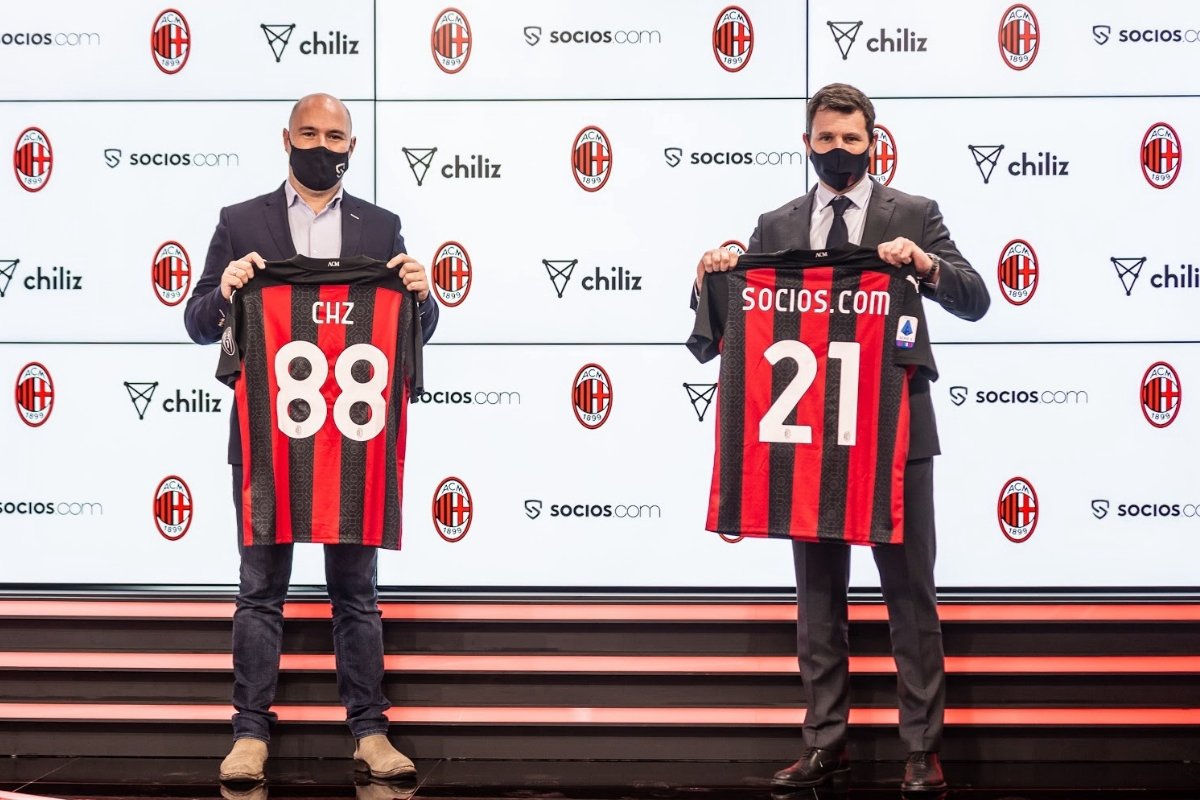 Reading Time:
3
minutes
Italian football giants AC Milan, in partnership with fintech blockchain company Chiliz, have announced plans to launch an $ACM Fan Token on the fan engagement and rewards platform Socios.com in the coming weeks.
AC Milan are among the most successful clubs of all time, with 18 FIFA and UEFA trophies to their name in addition to 18 Serie A titles and a massive global fanbase estimated at 450 million, including a significant following throughout Asia.
$ACM Fan Token owners will be able to access a wide range of benefits including the right to vote in multiple club decisions each season, VIP rewards & experiences, exclusive club and sponsor promotions, games, competitions and 'super-fan' recognition.
The club joins a list of 19 major sporting organizations who have partnered with Socios to launch Fan Tokens, including FC Barcelona, Juventus, Paris Saint-Germain, AS Roma, Atlético de Madrid, Galatasaray and Trabzonspor. Leading esports organizations Team Heretics, NAVI, OG and Alliance have all launched Fan Tokens on the platform, while UFC have signed a global fan engagement agreement and fellow MMA organisation the Professional Fighters League will launch a Fan Token in the coming months. More major clubs are set to launch Fan Tokens in the near future.
Notable examples of fan engagement through Socios include fans of Apollon FC choosing the first team for a friendly match and the club's home and away kit for the 2021/22 season. Juventus fans chose the club's new goal celebration song, decided on a limited edition redesign of the iconic 'J' logo and the first team bus for the 2020/21 season. Supporters of FC Barcelona placed a unique fan designed artwork at the heart of the Camp Nou dressing room, Roma fans delivered questions direct to head coach Paolo Fonseca in a live press conference and PSG fans chose a unique message for the captain's armband as well as voting on their end of season awards through the app.
Powered by the utility token Chiliz $CHZ, Socios is one of the most active non-financial, consumer-facing mainstream blockchain products in the world. In just over a year it has been downloaded by more than 450,000 people, over 14M Fan Tokens have been sold, and over 700,000 votes registered on the blockchain. In total, Fan Tokens have generated over $30M USD for clubs and partners in a little over 12 months. In late December and early January several Fan Tokens were listed on major global exchanges driving significant activity, with $PSG and $JUV trading volumes hitting a 24 hour high of $300M in late December.
Fans who purchased 'Milan Devils' Tokens using Socios pre-sale feature Locker Room will have their tokens transformed into $ACM Fan Tokens upon launch. Locker Tokens for Manchester Blue and The Galácticos have sold out.
Casper Stylsvig, Chief Revenue Officer of AC Milan said: "We are happy to join hands with Socios and welcome them to our family as a global partner. This partnership allows us to give our 450 million fans across the world another exciting way to interact with AC Milan, which is particularly important under the current circumstances created by the Covid-19 pandemic.
"As an innovative Club, one of our focus areas is modernization and this partnership helps us complete another important step in that direction."
Alexandre Dreyfus, CEO and Founder of Chiliz and Socios said:  "I'm delighted to welcome AC Milan and their 450 million fans from across the world to Socios.
"Fans of the I Rossoneri  will be able to enjoy unprecedented engagement with their favourite team, influencing the club in polls, accessing VIP rewards, exclusive promotions, chat forums and much more.
"The AC Milan partnership is a great start to a year in which we will work harder than ever on our mission to fully establish Fan Tokens as the ultimate fan engagement tool and as a powerful new revenue generator for the sports industry."
BGC Launches Animation Highlighting Why Regulated Industry Is 'A Safer Bet'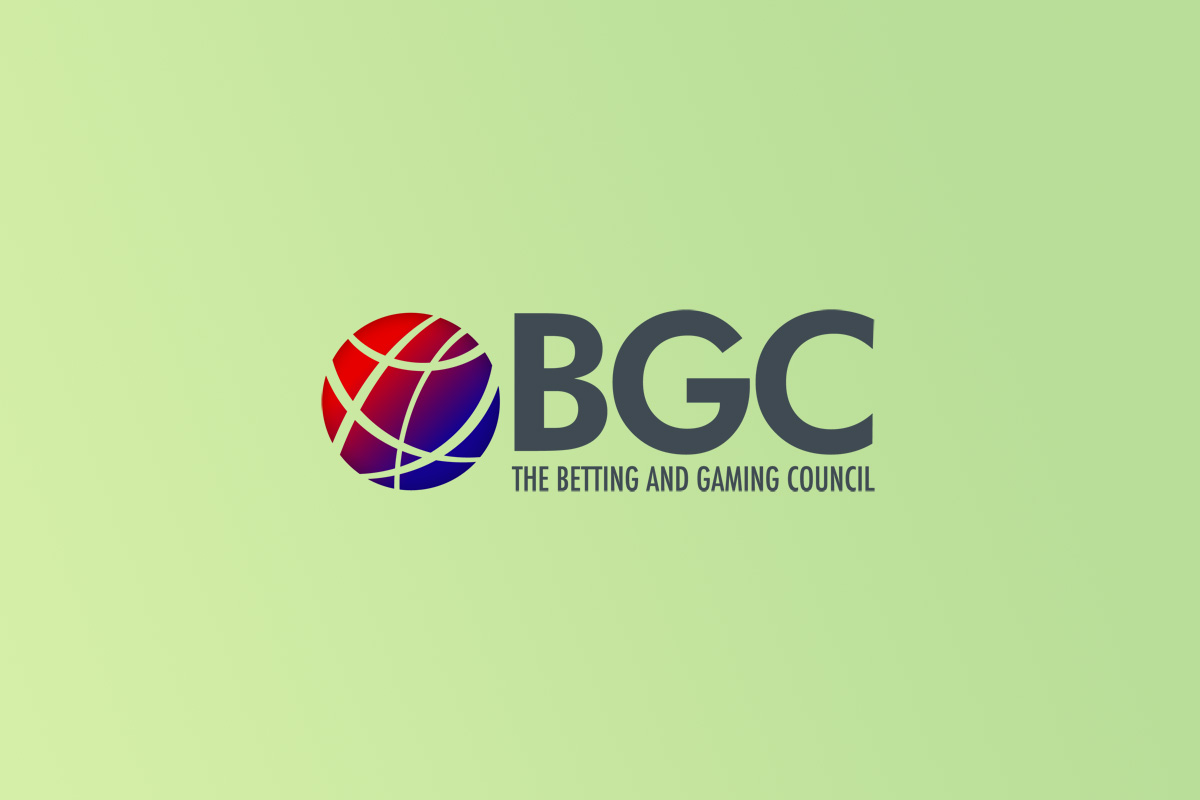 Reading Time:
2
minutes
Standards body the Betting and Gaming Council has unveiled an animated video highlighting the regulated industry's safer gambling record as well as its contribution to the economy and sport.
The campaign also warns against the "unintended consequence" of the Government's Gambling Review driving customers towards the illegal, online black market.
A report by PWC revealed that over a 12-month period between 2018 and 2019, 200,000 customers in the UK staked around £1.4bn with unregulated operators.
The animation, which is 3 minutes and 40 seconds long, says using the regulated sector is "a safer bet" than unlicensed companies overseas.
It says that the UK is "one of the safest places in the world to place a bet" and that the regulated industry is committed to going even further to protect customers.
Elsewhere, the video emphasises the £8.7bn the regulated industry contributes to the economy, the £3.2bn it pays in tax and the 100,000 jobs it supports, as well as the £350m given to horseracing through sponsorship, media rights and levies, plus millions more for sports including football, darts, snooker and rugby league.
The video has been published on the BGC's new website – while shorter versions are being posted on their Twitter feed.
Michael Dugher, the BGC's chief executive, said: "As the standards body for the regulated industry, we have strongly welcomed the Gambling Review.
"However, it is vital that it does nothing to drive punters towards the illegal, online black market, which has none of the protections in place that the regulated industry does.
"This animation powerfully sets out the steps we have taken – and continue to take – on safer gambling, while also highlighting the immense contribution that the regulated industry makes to the economy and the country's most popular sports.
"It clearly demonstrates that the regulated industry is a safer bet."
ITL announce non-intrusive spoof detection for facial recognition technology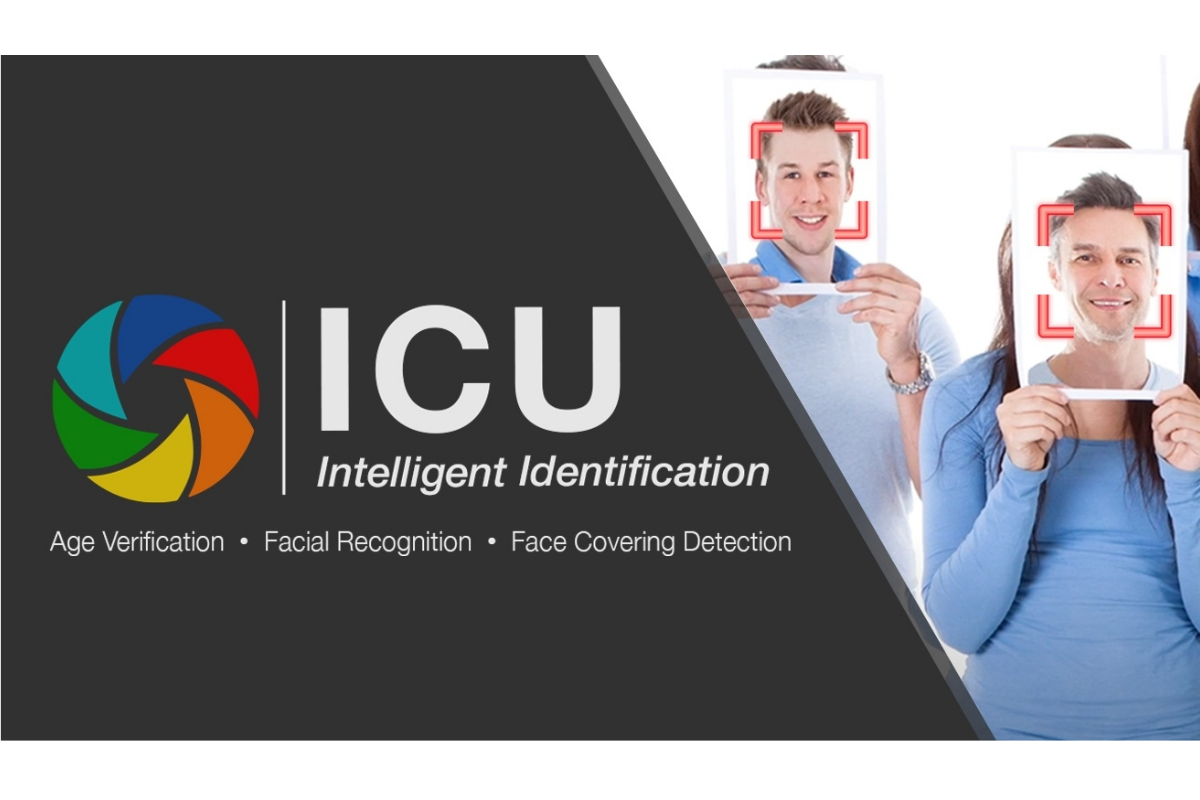 Reading Time:
2
minutes
ICU – Intelligent Identification from ITL offers three functions; age verification to automate to control access to age restricted goods and services, facial recognition to accurately verify and identify individuals and face covering detection to reject or allow safe entry into premises.
Dr Andrew O'Brien, ICU Product Manager announced, "We have been continually improving and adapting ICU since it was launched in 2019. Our latest version includes several new features all designed to bring additional benefits to customers.  One of the key upgrades is the introduction of the non-intrusive spoof detection which can be used to prevent various fraudulent presentation attacks using videos or photographs via mobile phones and even stolen selfies which have recently been reported for sale on the internet for biometric spoof purposes.  The great thing is no specialised cameras are required for our spoof detection; it can be easily integrated with a standard camera to create an intelligent identifier. Rather than depending on limited information from just one image, ICU has the added benefit of using a series of images which give a more accurate and stable result for both age verification and facial recognition. The multi-layered spoof detection approach takes places in the background without affecting user experience and gives an extra level of intelligence which greatly enhances the performance of the product."
This edge solution from ITL gives customers an immediate response as both age verification and facial recognition system processes are performed locally providing a more reliable output and faster response.  The device only requires an internet connection for set up and updates so it can be operated in areas without permanent internet. ITL have also included face covering detection as an extra feature which comes as standard. Ideal for those organisations where face coverings are mandatory.
Christian Czeskleba, ICU Business Development Manager for ITL commented, "This upgraded version of ICU also boasts more memory which allows for a larger database of faces to be stored locally. It delivers a fast output ensuring seamless, quick and secure customer transactions. We are also exploring new developments to enable further demographic data to be identified."