Esports Sets $3 million Payday Record as Sponsors and Big Brands Are Given the "Keys to the Kingdom" of Big Data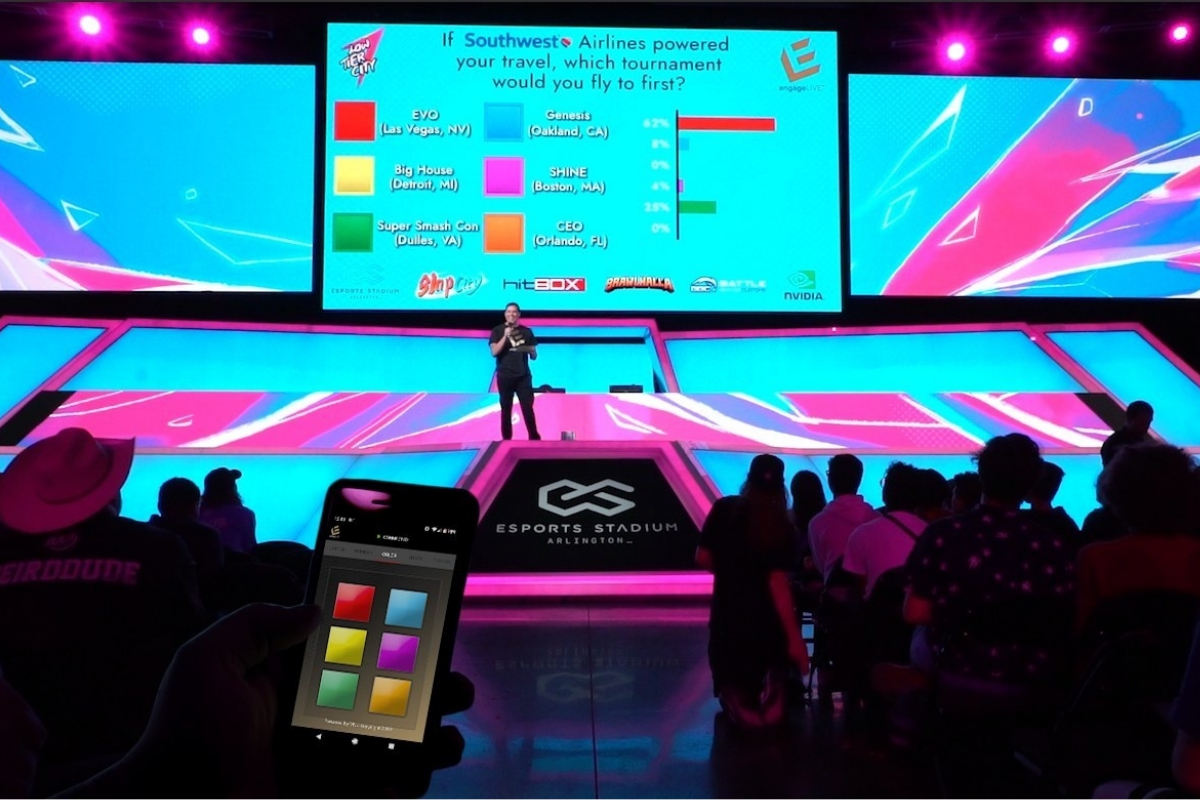 Reading Time:
4
minutes
As a 16-year-old was awarded a $3-million-dollar cash prize for winning a Fortnite tournament, the largest payout ever for a single player in an esports tournament, an Atlanta startup unlocked its war chest of advanced patented technology promising to boost esports for big money sponsors and brands by breaking the data barrier within live events.  Move over content, data is the new king.
Kyle 'Bugha' Giersdorf, from Pennsylvania, is the 16-year-old who everyone is talking about after he was crowned king of Fortnite and took home the $3-million-dollar grand prize. The tournament, which was held in New York's Arthur Ashe tennis stadium, had a total payout for all levels and ranks of $30 million dollars. But keeping to this trend of future sizable multi-million-dollar payouts may be difficult for other esports tournaments unless they can attract the deep pockets of corporate advertisers and sponsors. Massive exposure to this intriguing world of gamers is one way to secure large advertising spends; however, access to big data from this same group may be the keys to the kingdom.
Indeed, consultancy firm Accenture's "Big Success with Big Data" study found that 79 percent of enterprise executives say that companies who don't embrace big data will lose market strength and may face extinction. By now, it is a well-known fact that data is king when it comes to successful performance in the digital era.
Sponsors, advertisers, and brands in this technologically advanced age of millennials and their mobile devices have come to expect teams, leagues, and venues to deliver on the big data promise. Big data refers to extremely large data sets that may be analyzed computationally to reveal patterns, trends, and associations, especially relating to human behavior and interactions. One company has both chartered and taken the lead in the industry on delivering on this promise, not only within esports but all LIVE events: VNU (pronounced Venue).  VNU has pioneered a new engagement technology platform called "engageLIVE."
Pushing the data boundary is what engageLIVE is about. Last year the startup completed a proof of concept with Turner Sports during its ELEAGUE "Streetfighter V Championship" tournament. In a world where most teams and leagues are very happy with 5 to 10% participation in their apps during live events, VNU crushed those numbers, activating over 87% of the live audience in a moment's notice (with zero pre-promotion) and holding their attention, with 90% of those activated participating during the entire engageLIVE session.
Betting big on data and live events is CEO and cofounder of VNU, Joe Carter. Carter is a former CNN host who worked at the cable news station from 2009 to 2016. He was a familiar face on HLN's Morning Express with Robin Meade and various CNN news shows from early morning to late day. Since leaving the cable network, Carter has been laser-focused on maximizing engagement to drive actionable data during event downtime: "Our engageLIVE product combines the best features of demographic targeting and behavioral targeting into a new engagement platform which instantly enables any live venue to gamify and monetize the downtime of any live event while turning fans into advocates of the event sponsors and brands."
The engageLIVE platform comes from Internet patent pioneer Jovan Hutton Pulitzer and his patent/development incubator FLIP.Ventures.  A number of Pulitzer's technology innovations and patents (for instance, how you scan and connect with QR codes and bar codes on your mobile devices) are already in use on more than 11 billion mobile devices globally. This scan-and-connect software, which comes pre-installed on most current devices, allows Carter's company to activate the engageLIVE feature set in seconds.
"We spent several years meeting and brainstorming with executives in the NFL, MLB, NBA, and other live events finding out what everyone really needs to engage their fans and also what would make it useful for sponsors and brands," Carter states. "We are now rolling out what the teams, leagues, venues, brands, and sponsors told us they wanted to engage live audience members. We deeply researched the needs of all and then created the only technology product which could deliver on it."
VNU's results with Turner's ELEAGUE were exceptional, but Carter set out to push the engagement boundaries to show his technology company could succeed against higher stakes. VNU partnered with Esports Stadium Arlington to engage a crowd of thousands over a 12-hour period during a championship tournament.
Breaking ground and being bold is what Esports Stadium Arlington is known for. The 10-million-dollar, 100,000-square-foot facility located in Arlington, TX, is North America's largest dedicated esports facility. The building is a joint venture of the city of Arlington and Esports Venues LLC, an arm of Infinite Esports, which is owned by Texas Rangers co-owner/COO Neil Leibmen. VNU and its platform engageLIVE activated and engaged the crowd during every downtime moment on championship Sunday at a popular tournament called Low Tier City 7.
Not only is Esports Stadium Arlington known as America's largest dedicated esports facility, but it now has bragging rights by having launched the first fully engaged & interactive esports event. Low Tier City 7 fans were interacting with the engageLIVE platform during every game break and game changes.
"EngageLIVE was a fantastic way to enhance the audience experience at Low Tier City in an authentic way. The active audience participation that engageLIVE generated using sponsor-driven questions during giveaways brings beneficial exposure to partners, which provided valuable insights. There are bright opportunities with engageLIVE for events to amplify experiential components for fans while simultaneously deriving valuable and informative ownable moments for stakeholders," said Jonathon Oudthone, President of Esports Stadium Arlington.
Esports is hot, engagement is hot, and Carter's company is hot. "Esports continues to show its huge potential, but it must prove it has full brand and sponsorship potential, and that it has the ability to deliver more than the traditional live events have in the past.  The more is big data. We knew that if we could get fans to engage on a moment's notice and share views, votes, values, and vision with the brands and sponsors, then the advertising and sponsorship dollars needed for the esports business to explode will be soon to follow. We've accomplished what we set out to develop and we're now looking forward to the new ideas, data, offers, and brand messaging which springs forth going forward," closes Carter.
Source: VNU, LLC
GRID Becomes the Official esports Data Partner of Pinnacle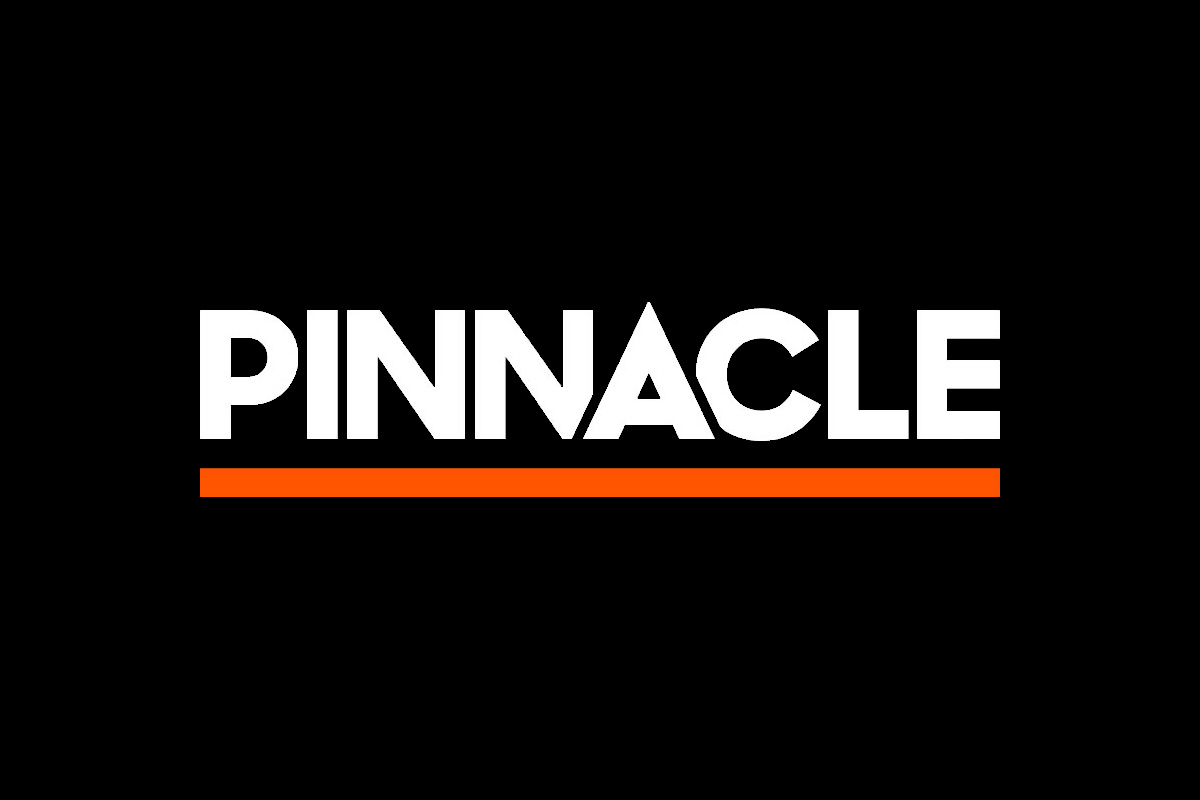 Reading Time:
1
minute
Pinnacle.com has announced GRID as its official esports data partner. The deal was officially announced by Pinnacle Trading Director Marco Blume and GRID CEO Moritz Maurer.
The deal grants Pinnacle the rights to access GRID's esports data to enhance its esports betting products. In addition to providing data, GRID will also act as a B2B partner through the promotion of Pinnacle Solution to its betting product clientele.
"We've gone from being one of the only bookmakers offering esports to having all the big names posting markets across different titles in the last few years. There's no question that the quality of our product is head and shoulders above anything else out there but we know we can't stand still and we have to work hard to stay at the top. This deal with GRID is an important part of the esports evolution at Pinnacle. We have a reputation to maintain and thanks to the quality of data that GRID can provide, we're only going to keep improving," Marco Blume, Trading Director of Pinnacle said.
"There is no secret as to Pinnacle's expertise across traditional sports and track record as a pioneer in esports betting. To align ourselves with such a powerful and well respected brand pays tribute to the work we have carried out to date in executing on GRID's vision of building a scalable data infrastructure across the most relevant esports titles whilst hitting the mark in regards to the quality of the data solutions we provide. Combining an unrivalled market share in official data assets with Pinnacle's trading powerhouse is an exciting proposition to bring to the market," Moritz Maurer, CEO of GRID said.
VENN-The New Home For Gaming, Esports And Pop Culture Entertainment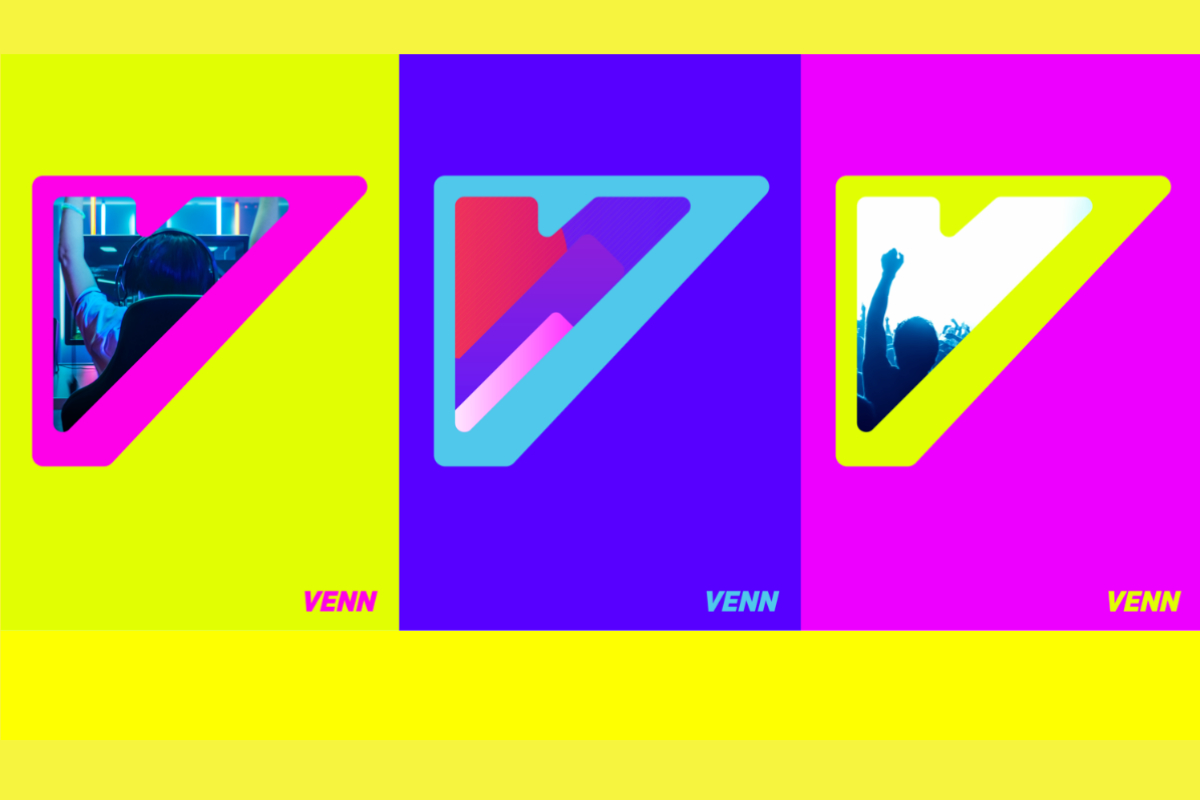 Reading Time:
3
minutes
Gaming industry visionaries Ariel Horn, the four-time Emmy winning producer that pioneered esports broadcast production at Riot Games and Blizzard Entertainment, and Ben Kusin, seasoned entrepreneur and former Global Director of New Media at Vivendi Games, announced the creation of VENN – a new network launching in 2020 with live studios in New York and Los Angeles, aimed at gaming, esports and entertainment audiences. With $17 million in seed round funding from investors spanning multiple industries, this new post cable TV network will cater to the $150 billion global gaming industry and live at the intersection of entertainment and gaming cultures.
"Video games continue to define the culture of today's youth. Streamers, casters, content creators, esports athletes – these are our new celebrities," said Ben Kusin, Co-CEO of VENN. "VENN is giving this generation an overdue home and a heartbeat, with bi-coastal broadcast studios incorporating live audiences, premium production values, a 24/7 linear offering, and engaging and innovative formats that elevate and promote a culture traditionally overlooked by broadcast media."
"We've been polishing our craft on global stages for years while dreaming up new ways to create memorable esports broadcast experiences," said Ariel Horn, Co-CEO. "VENN will bring together the best and brightest talent to apply the same creativity and big-picture thinking to greater gaming and entertainment content, building a bridge from our industry into the world that surrounds it."
The investment round is co-led by BITKRAFT, the first esports investment fund in the world with a diverse global portfolio of more than 35 companies across its two fund generations.
"It's about time we significantly raise the bar for video content in gaming and esports. We need to elevate the stars and stories in our community and provide a better and larger opportunity for brands to reach gamers. We have no doubt that Ariel and Ben are the guys to get this job done and are incredibly excited for a new level of entertainment value in gaming and esports," said Jens Hilgers, Founding Partner of BITKRAFT.
Additionally, VENN brings together an elite consortium of investors spanning the worlds of gaming, sports, entertainment, culture and business. Included in this group are:
–  Marc Merrill, co-founder of Riot Games
–  Mike Morhaime, co-founder of Blizzard Entertainment
–  Amy Morhaime, former head of global esports, Blizzard Entertainment
–  Kevin Lin, co-founder of Twitch
–  aXiomatic Gaming, a premiere esports investment group with holdings in gaming and esports properties including Team Liquid, Niantic and Epic Games
–  BDMI, a corporate venture capital arm of Bertelsmann, the global media, services, and education company
–  YuChiang Cheng, co-founder of World Golf Tour and President of Topgolf Media
–  Lifeline Financial Group, a full-service multi-family office based in Beverly Hills, representing high profile clients across sports and entertainment
–  Reimagined Ventures, the private capital group of Alec Litowitz, founder of Magnetar Capital and Cloud9 investor
"The exciting thing about VENN is its potential to expose what is so compelling about gaming culture to a wider audience," said Marc Merrill, Co-Founder, Riot Games. "I look forward to seeing the content they create and the opportunities they're going to open up for players everywhere."
Designed for fans across all platforms, VENN was created as a singular media brand to unite a fragmented media marketplace. Its content will span multiple categories of entertainment, with original programming produced both in-house and with some of the biggest names and creators in gaming, entertainment, streaming, and esports.
"I'm proud to support the team at VENN on an exciting new milestone for digital entertainment," said Mike Morhaime, Co-Founder, Blizzard Entertainment. "Having a central location for high quality content from across the industry is an important foundational step for gaming communities."
"The explosion in gamer-driven digital entertainment over the past decade has shown that traditional models must evolve to keep up with this new audience," said Keith Titan, Partner at BDMI. "We believe that Ben and Ariel bring the passion, experience, and authenticity critical to creating content that serves, engages and challenges the digital audience. We're thrilled to be part of their support network as they put this bold new vision into action."
"VENN will be everywhere the gaming audience consumes content: Streaming platforms, VOD, 24/7 linear and social networks," said Ariel Horn. "Pioneering a truly interactive broadcast network will enable the kind of experiences these audiences demand."
More information on VENN will be released in the coming months and you can learn more by visiting the company's website – www.venn.tv and following VENN on social media @watchvenn.
About VENN:
VENN is a new 24/7 post-cable TV network aimed at gaming, esports and entertainment audiences. Launching in 2020 and broadcasting live from studios in New York and Los Angeles, VENN will be distributed across a broad range of media platforms and offer original programming produced in-house and in partnership with some of the biggest names and creators across industries.
Source: VENN
ESIC Announces Rebrand From "Coalition" To "Commission"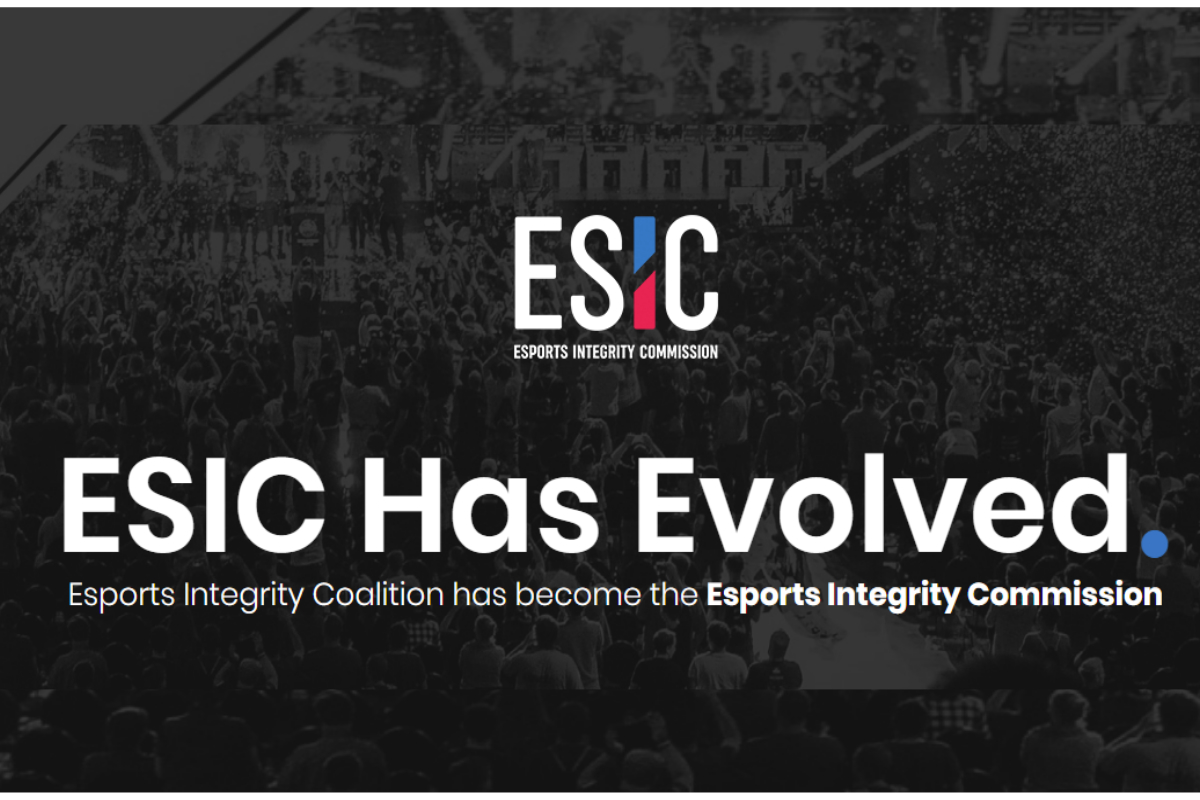 Reading Time:
2
minutes
ESIC announces a rebrand from Esports Integrity Coalition to Esports Integrity Commission. This change comes as ESIC refines its operational strategy to more meaningfully target the integrity needs of the international esports industry.
ESIC was founded in 2015 by key esports stakeholders and operated as a 'Coalition' of members. Since then, ESIC has delivered a steady stream of integrity outcomes for the esports industry including an Anti-Corruption Program, Anti-Doping Program, Player Codes of Conduct, and several other best practice standard schemes. The implementation of these best practice Codes by leading esports stakeholders such as ESL, Dreamhack, and many others has allowed ESIC to make tangible contributions to the industry, in the form of sanctions against individuals who attempt to use esports as a vehicle for fraud. Most recently, ESIC cooperated with the Victorian Police in Australia in an investigation leading to the arrests of six individuals allegedly fixing esports matches for profit.
The Esports Integrity Commission will continue to serve the industry in dispensing its integrity function to a variety of esports stakeholders internationally. With a proven track record in delivering results as an integrity body commissioned by its members, for the benefit of its members and industry at large – ESIC is poised to take on a significantly more ambitious mandate, filled with new initiatives.
In light of this refined approach, ESIC has put a call out for the buy-in of industry stakeholders seeking to contribute to the overall sustainability of the industry in order to work together for the continual growth of esports internationally.
Ian Smith, Commissioner of the Esports Integrity Commission: "I am really proud that we have reached the point where a rebrand helps us evolve at the same speed as the esports industry is evolving. We have been around for four years and the growth in the industry has been phenomenal and I am pleased that it has been the same with us. I look forward to the increased professionalisation of both ESIC and the esports industry. I am particularly looking forward to announcing our new chairman in the coming weeks."
Stephen Hanna, Director of Global Strategy and Partnerships at the Esports Integrity Commission said: "As the foremost integrity body in esports, it is the responsibility of ESIC to deliver integrity beyond its initial coalition of members and to the broader esports industry. This move reinforces ESIC's desire to serve the broader industry's changing needs. Alongside this rebrand, we will be announcing several new initiatives which will bring integrity to a variety of new esports stakeholders."