Playtech BGT Sports CEO joins legendary greats in SBC's Hall of Fame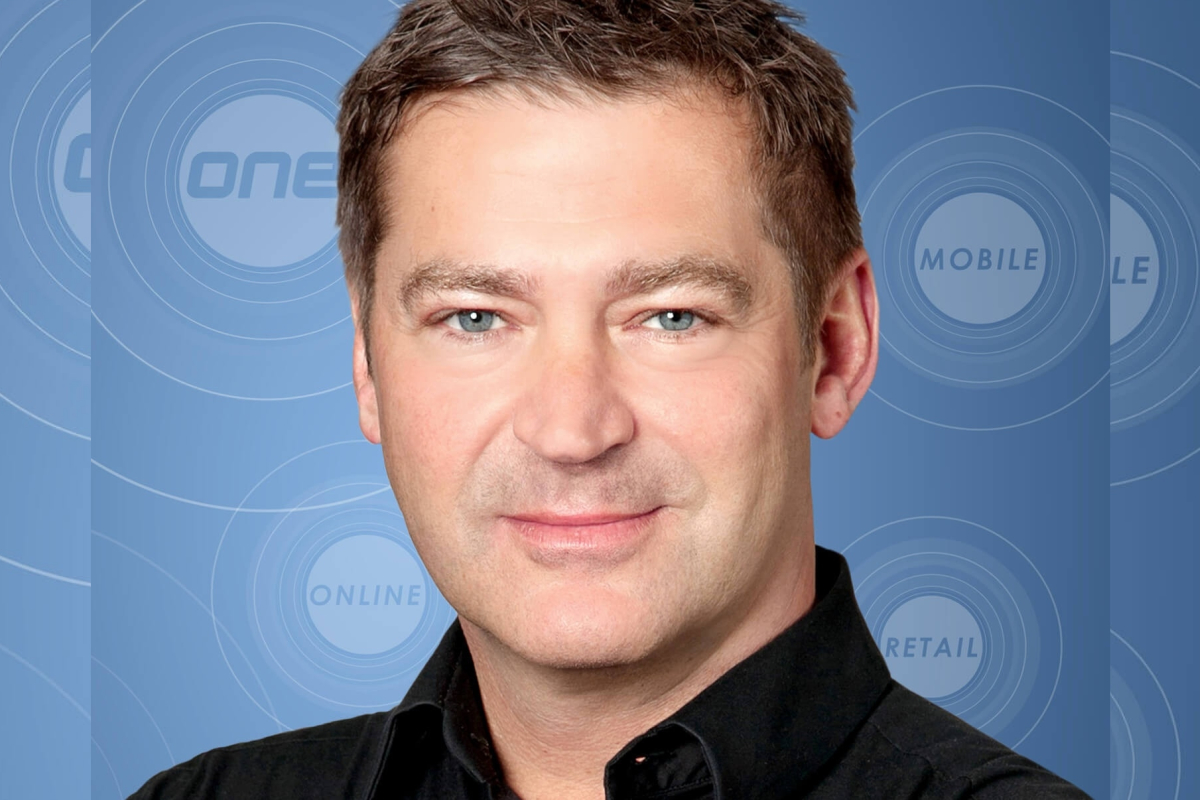 Reading Time:
2
minutes
DI Dr. Armin Sageder, MBA inducted into prestigious list of industry pioneers ahead of Betting on Sports 2019
Playtech BGT Sports (PBS), the market-leading provider of omni-channel sports betting solutions, is set to cap its Betting on Sports attendance this year with one of the industry's highest honours.
DI Dr. Armin Sageder, MBA, founder and CEO of PBS, will be inducted alongside Bet365's co-CEO Denise Coates and former Sky Betting and Gaming Executive Chairman Richard Flint.
Sageder's addition to the SBC Hall of Fame is testament to his outstanding industry achievements, as well as his continued influence on the evolution of the retail sports betting sector – most notably for PBS' pioneering work in creating the latest generation of SSBTs (self-service betting terminals).
Commenting on a landmark year for PBS' attendance at Betting on Sports, Playtech BGT Sports CEO DI Dr. Armin Sageder, MBA said:
"It's an honour to be associated with some of the greatest leaders and innovators sports betting has seen. I'm delighted with the contribution we at PBS have made towards shaping the retail sector into what it has become today.
"The industry has a bright future, and we look forward to be at the forefront for many years to come. As we continue to digitise retail betting, we will continue to empower betting operators to offer the world's first truly omnichannel experience through our digital sports betting products – all of which can be seamlessly integrated through every single channel – from online, to SSBTs and mobile."
Ahead of the ceremony on Thursday 19th September in London, PBS also will be showcasing its latest range of new products and features at Betting on Sports, boosting both customer engagement and revenues for retail operators.
Visitors can meet the PBS team at booth L18, with its next generation of SSBTs set to take centre-stage, offering a complete armoury of engaging content and customer-friendly tools with which to retain existing customers and win new ones.
The market-leading provider of omni-channel sports betting solutions will also be highlighting its latest SSBT functionalities, included its state-of-the-art content Bet Recommender engine, which uses artificial intelligence to suggest relevant selections and interesting content directly to shop customers.
This will be joined by PBS' MatchAcca functionality, which gives shop customers the option to back related contingencies by combining several selections into a single bet, as well its new quick-fire application, which brings exciting in-play betting opportunities previously unavailable shop customers.
Alongside, PBS will be displaying OddsWall, its in-shop display screen showcasing odds, results and adverts – all customisable and managed by the operator via its content management system, as well as PBS Virtual Sports, offering a fully 3D range of virtual match and race sports via its SSBTs with localised commentary and branding.
Mobile will also be featured heavily this year, with visitors introduced to a host of developments following a record-breaking summer that saw more than £9m staked across PBS's mobile channels, with the BetTracker app proving particularly popular, allowing customers to bet in‐shop and track their progress and even cash out at any time.
iGaming to become one of the biggest hubs of affiliate marketing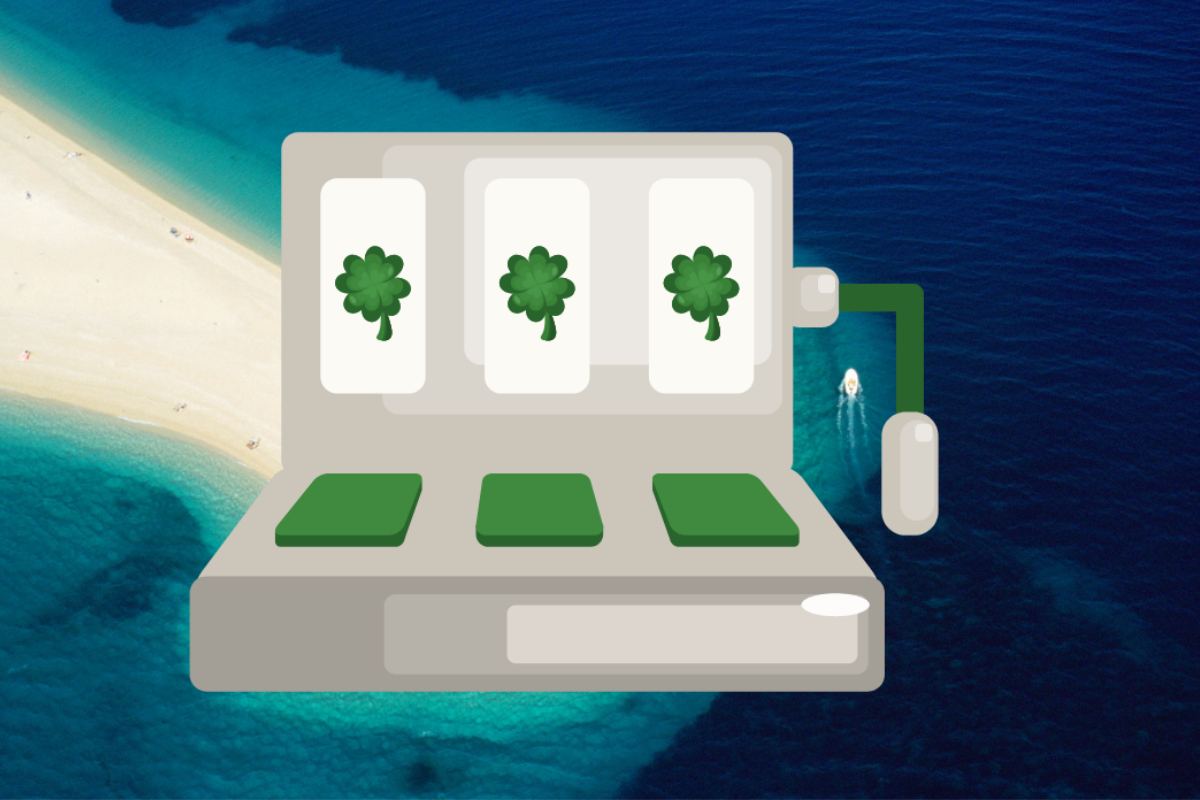 Reading Time:
4
minutes
The world of entertainment is a diverse and engaging one. Billions of people around the world are united in this common urge to get away with everyday burdens and get some fun. And nothing in the entertainment industry is more popular than online gaming today.
The iGaming industry has been booming for many years now, expected to reach a total revenue of $152 billion this year. Now, this is a lot of money for one industry that's solely based on online sales and acquisitions. And while things are already on a good pitch, there's even more to expect in the future.
One of the ways in which the iGaming industry makes so much revenue is marketing. Ads, commercials, short videos, links, and other promoting techniques are constantly used to increase the popularity of gaming devices, accessories and games themselves. In turn, such high traffic generates sales and lastly, revenue.
Nowadays, marketing opportunities are expanding in every direction. And one of the most trending marketing strategies is affiliation. This method has been used in many industries, including entertainment, health, tech, and many more.
A different approach to marketing
Unlike regular marketing techniques, affiliation works a bit differently: it connects two parties that are focused on their product/service – one is the actual product seller (an advertiser), while the other focuses on promoting that product (a publisher). There's no need for an advertiser to have its own marketing department that costs a fortune.
The two parties are connected on a platform called the affiliate network. Using its automated interface, the publishers and advertisers find themselves according to their needs and specific demands – no manual search is necessary. When the deal is closed, the publishers generate special links, ads, and banners that direct customers to the actual product pages. And the publishers are getting paid according to their actual performance.
That's basically how affiliate marketing works. Now, let's get back to why we brought up this subject in the first place. As mentioned above, online gaming is one of the biggest and fastest-growing industries in the world right now. And with the help of affiliate marketing, it's poised to go even further.
How affiliation works in online gaming
Affiliate marketing in online gaming works somewhat the same way as it does in other industries: the publishers – who might be gamers that stream their gameplay on Twitch, game reviewers on YouTube, or even the gambling affiliate agencies – use their popular platforms to promote certain products or services.
Now, we didn't mention gambling affiliates for no reason. The online casino industry has been following this trend for many years now, generating both high revenues and high traffic on their websites. For instance, the PlayAmoPartners.com affiliate program for casino sites has been around from at least 2015 and has a partner base that counts more than a thousand different affiliates.
And the online casino is just one fraction of this affiliation giant that's slowly creeping in. It's no wonder that the kids and even grown-ups today are dreaming about playing their favorite games online, stream the whole process, and get paid for no active work at all. Who doesn't want to have a passive income that supports their dreams as well?
Affiliation makes gamers' dreams come true
And what's more important, their dream can really come true if they manage to attract a massive follower base on any popular platform. For example, PewDiePie is the biggest YouTuber right now with more than 102 million subscribers. Do you know how he started his channel? Right, game streaming! And according to Forbes, PewDiePie has earned a staggering $12 million via affiliate ads, links, and endorsement content.
In online gaming, and particularly in streaming, the affiliate links are what generate the most revenue. Check for yourselves: when PewDiePie plays Battlefield with a specific mouse, hundreds of millions of people are watching this stream and get interested in this product. In the video description, the YouTuber will have an affiliate link that directs the users to the actual webpage of this mouse and when they purchase it, PewDiePie gets a commission out of it.
Another big platform with the biggest streaming community is Twitch, which we mentioned earlier. And Twitch is probably the best place for game streamers to pursue their affiliation careers. The platform has its own affiliate programs that allow the content creators to earn money via the game sales or the in-game purchases, not to mention getting the paid subscriptions from their followers.
Advantages of affiliate gaming
One of the biggest advantages of online gaming that affiliate marketing can utilize is its diverse audience base. The publishers can effectively engage with various people with different tastes and preferences. And more often than not, they find their niche audiences that constantly demand the product/service that this particular publisher puts out. This, in turn, accounts for increased traffic and revenue for them.
But probably more importantly, online gaming is an environment where people come together for their shared love for games. Here, they exchange their ideas, communicate with one another, and make meaningful connections. According to the Washington Post, video games can especially help people with disabilities to find friends and engage in society. And creators are part of this process too.
When the audience hears their favorite streamer talk about a certain product or service, they're not running away with distrust and doubt; quite the contrary, they almost always check out that product and even purchase it in some occasions, because they trust the medium that made them aware of it.
Future of affiliation in iGaming
As time goes on and the online gaming industry expands, the methods for making money out of gaming become more sophisticated and effective. Today, affiliate marketing holds the center stage of iGaming and people – YouTubers, Twitch streamers, game reviewers, online casino partners – all make money from their partnerships.
And they're not the only ones benefitting from this partnership. The advertisers themselves have bigger incentives to opt for this option since it minimizes their marketing expenditures and maximizes sales performance. This is truly a win-win situation for both parties of the agreement.
And while things are certainly looking up in the future, some cannot hide their concerns about the responsible use of affiliate marketing. They indicate that the majority of affiliates don't even disclose their partnerships with advertisers on YouTube. This, in turn, makes things a lot harder for the regulators who are determined to guarantee the safe and stable marketing environment in every industry, including gaming.
Scientific Games Expands OpenGaming™ Presence with Addition of 4ThePlayer.com Content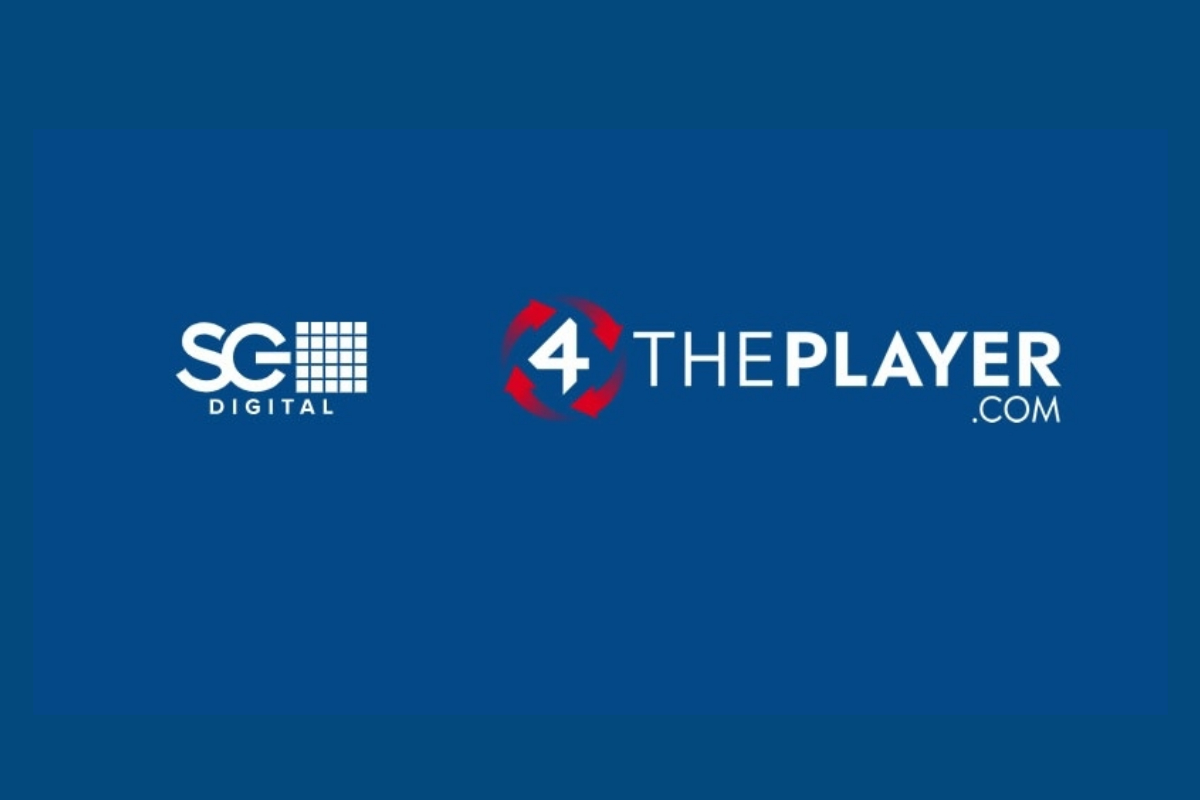 Reading Time:
< 1
minute
Scientific Games Corporation has expanded its OpenGaming content library with the launch of 4ThePlayer.com content. 4ThePlayer is a creator and innovator of mobile-first gambling games that are exciting, have engaging game mechanics and offer innovative themes, designs and features that create new experiences.
Dylan Slaney, SVP Casino at Scientific Games, said: "4ThePlayer's meticulous approach to game development is a great match for our OpenGaming. Leveraging their combined 50 years of industry experience, their games are based on a deep understanding of the market. When you combine that with the increased reach and stability of our platform, it's a win-win. We're excited to provide more great experiences to our customers and their players."
The Company launched 4ThePlayer.com games on its OpenGaming network December 4 with the release of 1 Left Alive, initially an exclusive to the brands of global sports betting and gaming leader, GVC Holdings. The game launched network-wide on December 11. 1 Left Alive showcases the new Plus+Ways™ feature from 4ThePlayer.com, maximizing wilds, stacks, and bonus potential. The title also features 4ThePlayer.com's innovative Big Reel Portrait Mode™ that revolutionizes portrait play – using up to 70% of the screen.
Andrew Porter, CEO of 4ThePlayer.com said: "We're thrilled to launch our games on Scientific Games' OpenGaming platform. OpenGaming features offer us unique opportunities to enhance our games and include features that will carry over into other titles. We're excited for players to experience 1 Left Alive and many more games via OpenGaming in the future."
Colin Cole-Johnson, Gaming Product Director at GVC Holdings, said: "1 Left Alive is an excellent game that has resonated strongly with our players. We're looking forward to offering more amazing gaming experiences to our players via Scientific Games' OpenGaming platform."
© 2019 Scientific Games Corporation. All rights reserved.
Robust application potential in gaming sector to boost adoption of 3D rendering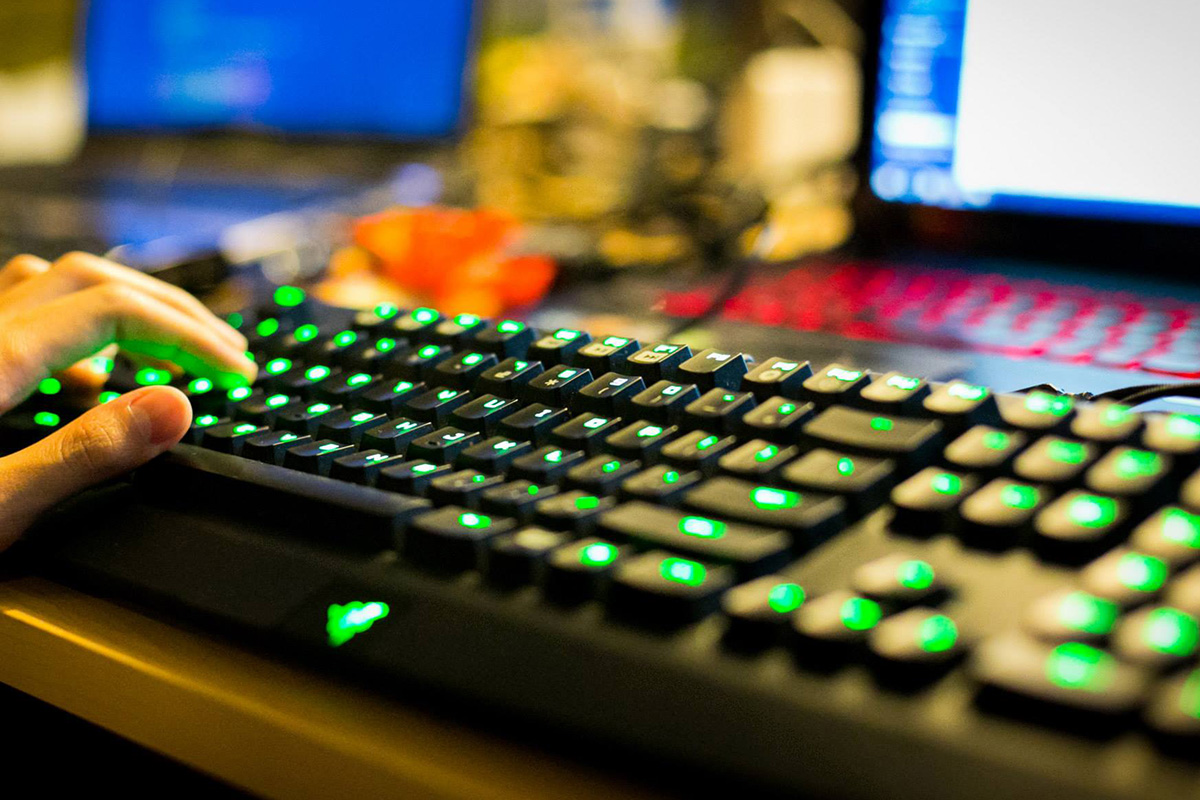 Reading Time:
4
minutes
3D rendered images form a pivotal part of everyday processes of late. Whether it is an animated television show, visuals in magazines, the towering billboards across the roadsides or even social media visuals, 3D rendered images are an integral part of most visual content.
3D rendered images are usually photorealistic and involve a series of processes that begin with 3D modeling and conclude with a 2D image simulating a photograph. Since 3D rendering is a complex and considerably technical process, these types of images have historically been limited to large corporations with adequate resources, both in terms of software and skilled workforce.
Recent years, however, have observed a significant change in the 3D rendering market outlook. Owing to ongoing technological evolution, the tools and software required for 3D rendering have become easier to operate and relatively cost-effective. Consequently, businesses are now able to create attractive and photorealistic 3D rendered content without overshooting their content marketing budget. (source: Global Market Insights, Inc.)
3D rendering refers to the creation of a photorealistic image from a model, through the use of software. 3D rendering is used extensively across industries like gaming, architecture, media, visual effects, simulations, etc. due to their burgeoning requirements for thorough product development.
3D rendering uses visual effects such as texture mapping, shading, motion blurs, shadows, reflections, and more to provide an authentic appearance to the final images.
As technology progresses, rendering algorithms and hardware accelerations are transforming at a rapid pace, making the technology stronger than ever. This, combined with the availability of high-end engineering workstations at economical price points, is spreading the popularity of 3d rendering far and wide.
FluidRay, SolidWorks, V-Ray, 3Delight and Autodesk are some of the most prominent 3D rendering software solutions at present.
Real-time rendering and its impact on animation and gaming
3D rendering demonstrates significant potential for application in the media, entertainment and gaming industries, which witness strong demand for high-definition 3D graphics and animations rendered into visual or 2D models. 3D modeling technologies are adopted widely for the development of applications such as movies, illustrations and video games, among others.
3D rendering can be categorized into two broad segments; real-time or online rendering and pre-rendering or offline rendering. Of these, real-time rendering has gained tremendous acceptance from the gaming industry, where the creation of realistic scenarios and eye-catching graphics reigns supreme.
Real-time rendering involves animation of images at such a speed that they appear to be occurring in absolute real time. The rendering process, also known as the "pipeline" has three main conceptual steps – application stage, geometry stage and rasterizing stage. At the end of the rendering process, an animation is created, occurring seemingly in real time, measured by frames produced per second.
For instance, Unity Technologies' interactive story game, Book of the Dead demonstrates the immense proficiency of their new Unity 2018 Scriptable Render Pipeline, augmenting the customizability of the rendering architecture in addition to granting developers more control. The secret behind the strikingly lifelike graphics is the Unity Demo Team's usage of real-time environmental assets, by scanning real-world objects and textures. (Source: Unity Technologies)
Architectural visualization is a boon to the construction industry
The construction industry is likely to gain considerable traction in the overall 3D rendering industry. This growth is largely attributable to the proliferating demand for real-time and virtualized design and planning experience.
3D rendering, also known as architectural visualization, gives designers, architects and 3D artists the tools they need to develop 3D designs in real time and glean an in-depth view of the quantitative and qualitative aspects of the project being designed.
The technology also serves as a lucrative modeling tool for planning consultants and designers, giving them the chance to gain quick feedback and make the desired changes instantly.
Recently, graphic card producer AMD has introduced the AMD Radeon™ Pro W5700, the first 7nm professional PC workstation graphic card in the world. The card is designed specifically for architects, engineers and 3D designers, to enable them to visualize, appraise and interact with their creations in real time, thereby speeding up product development and decision-making processes to a great extent.
3D rendering eases product prototyping process
3D rendering software services are quickly becoming an integral part of product design and modeling services. Used broadly in the consumer electronics market, for promotional activities, they give organizations the ability to develop 3D models of their product, in turn allowing consumers to interact with the product in the virtual space.
3D rendering also gives product manufacturers the freedom to unleash their creativity in the form of striking visuals for advertisements that showcase all the features and capabilities of their product.
Product engineers and designers generally use 3D rendering during several stages of the product development cycle; typically during the concept development phase to facilitate buy-in and at a later stage following the completion of 3D CAD models to add visual assets that will help promote and sell the final product.
Prototype creation can be sped up significantly by using 3D rendering technology. The initial prototype development stage usually involves the use of a 3D rendered image, which is immensely advantageous for marketing, allowing enterprises to develop prototypes quickly and utilize them for early pre-release promotional campaigns.
An example of this would be renowned apparel brand Tommy Hilfiger, which has recently announced the integration of 3D technology into its apparel design teams across the globe, with their Spring 2022 collection slated to be the first to be designed entirely through Tommy Hilfiger's exclusive 3D design platform. According to company sources, the incorporation of 3D into their design process will soon replace conventional product photography completely and enable the company to cater to consumer demands at an accelerated rate and in a more sustainable fashion. (Source: Yahoo Finance)