Fournier to showcase latest edition of its market-leading Bee-tek Electronic Shoe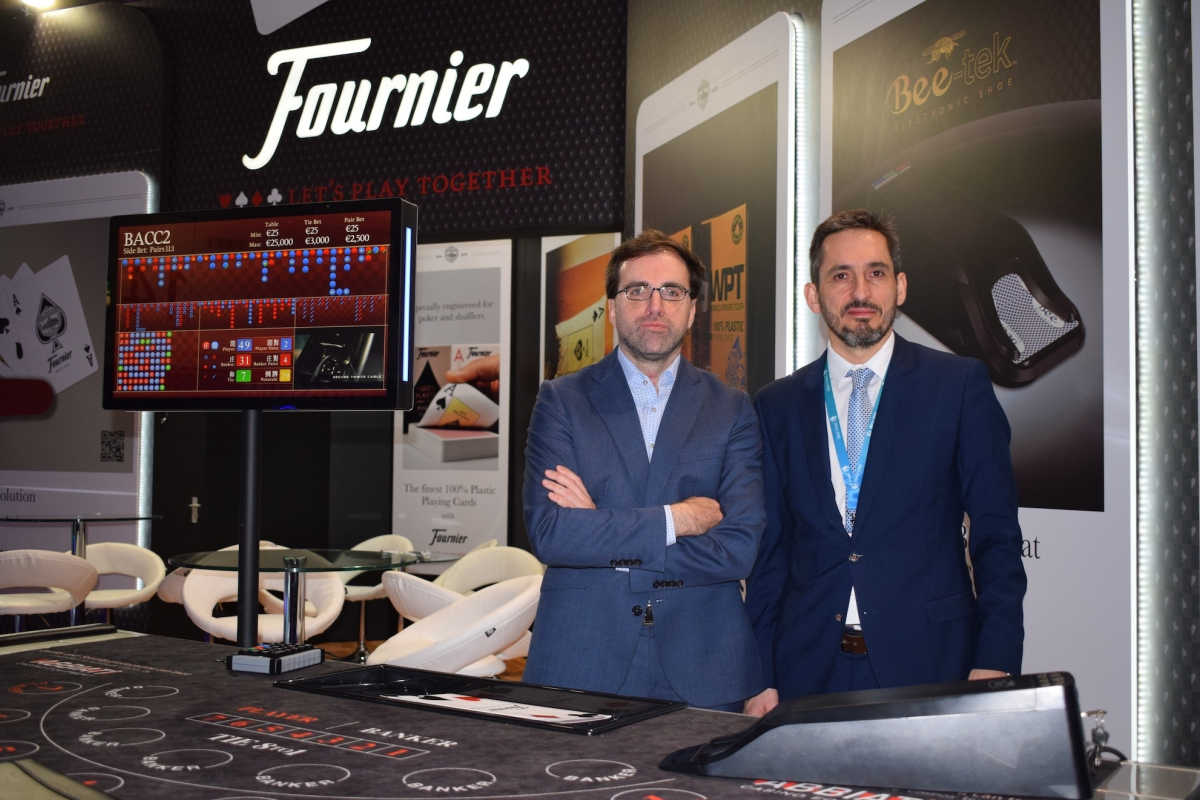 Reading Time:
3
minutes
Bridging the gap between electronic and traditional gaming, Fournier's latest release of the Bee-tek Electronic Shoe is set to be a star of the show at this year's G2E, with the company's full range of industry standard playing cards also expected to receive ample attention from attendees.
Fournier will present its complete portfolio of premium playing cards along with the latest edition of its Bee-tek Electronic Shoe at this year's Global Gaming Expo in Las Vegas.
With the Bee-tek Electronic Shoe already leading the way in security, reliability and performance, the company's International Sales Manager Roberto Perea is looking forward to presenting the recently launched latest edition to G2E attendees.
"The event is a great opportunity for us to meet customers mainly from North America, Latin America, the Caribbean and to a lesser extent, operators from Asia, Europe and Africa," explained Perea. "We will be showcasing our full range, including our Bee and Fournier brands plus Pre-Shuffled playing cards to increase uptime and game security and the latest generation of our Bee-tek Electronic Shoe, which has become an industry standard in Baccarat and remote gaming."
While Fournier playing cards remain the trusted brand on the highest-rolling tables in the world's most prestigious casinos, the company's Bee-tek Electronic Shoe enables operators to cater to players that prefer a digital gaming experience, providing a strong alternative to Electronic Table Games (ETGs).
"ETGs embrace a visually stimulated audience and in some cases are getting a more prominent part of casinos. However, according to our Eilers report they were holding steady at 1.5 percent of the market in 2018. The truth is, we have not seen a major growth so far," said Perea. "Our Bee-tek Electronic Shoe bridges the gap between electronic and traditional gaming, reading the cards and sending out this information to multiple individual players, each equipped with an individual touch-screen betting terminal."
With new casino's popping up across the globe, Perea sees an opportunity to earn more loyal customers, particularly in Latin America and Asia. Operator's looking to invest in playing cards for their casino look for security, durability and performance, all of which the Bee and Fournier range of playing cards are renowned for.
"We are reputed for offering peace of mind to casinos, which we can provide with a complete portfolio of premium playing cards covering solutions to all card games. We also offer Pre-Shuffled cards, the 100% plastic cards elite that poker players love, and even special decks with no 10s for the Spanish 21 game," said Perea. "On top of that, we go the extra mile to offer a great service. We are 100 percent focused and dedicated to playing cards, and customers can feel this passion."
The industry's confidence in Fournier cards is backed up by a successful 2019 so far, during which the company consolidated and expanded its customer base while at the same time providing a wider number of playing card solutions to operators.
"Our Baccarat solutions, such as Pre-Shuffled cards and our Bee-tek Electronic Shoe, have had an especially strong year so far," continued Perea. "We are also strengthening and expanding our partnerships with poker tournaments around the world – such as the circuit events of World Series of Poker (WSOP), as well as with game developers to keep connecting electronic and live gaming."
Immediately following G2E, Fournier playing cards will be used as the official cards of WSOP.mx, which promises great action throughout this October in Monterrey, México. Looking further ahead into next year, Fournier is aiming to continue its strong performance over the last 12 months by remaining the foremost innovator of playing card technology.
"For 2020, our main focus is to stay ahead of the game," concluded Perea. "In order to do that, we will keep working on solutions that make our playing cards last even longer, and offer even more security to casinos."
Sportradar Appoints Werner Becher as New Managing Director of U.S. Betting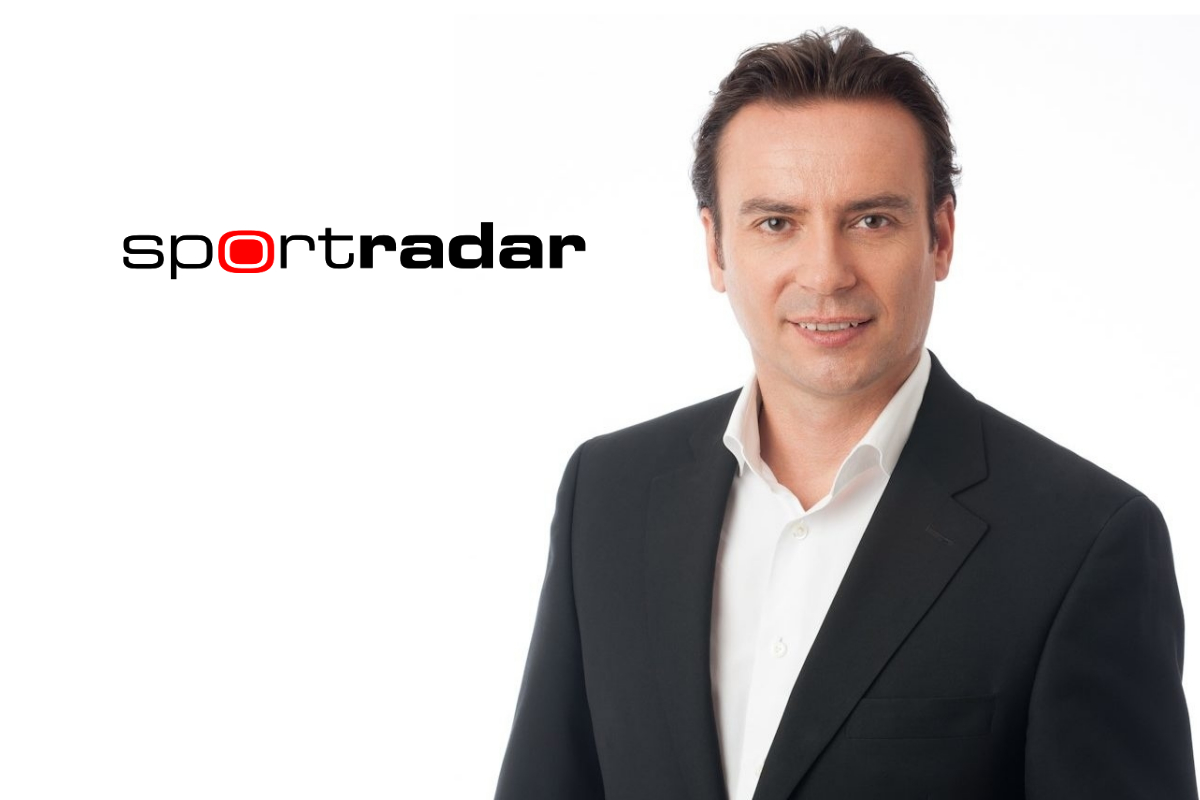 Reading Time:
2
minutes
Former Interwetten CEO brought in to further enhance Sportradar's growth and expansion in U.S. betting market
Sportradar, the world's leading provider of sports data and content, today announced the appointment of Werner Becher as its new Managing Director of U.S. Betting.
Becher most recently served as CEO of Interwetten, where he was responsible for the global strategic positioning of the sports betting operator, more than doubling the organisation's revenue during his seven-year tenure.
In his new role at Sportradar, Becher will be focused on the growth, development and execution of the company's betting strategy in the U.S. Werner, who has 25 years' experience in the digital sector, will be located in Sportradar's New York office.
"We are delighted to welcome Werner as our Managing Director of U.S. Betting," said Carsten Koerl, Chief Executive Officer, Sportradar. "Since we first opened for business in the U.S. several years ago, we have experienced the rapid growth of sports betting in the region and fully expect this to continue for many more years as new states regulate. I am confident that Werner's deep expertise will help us to both maximise the tremendous opportunity we have to grow our market share and further enable the expansion of this key market."
"On behalf of the board, we are extremely pleased that Werner has joined us to steer the company's sports engagement platform in the U.S. Due to our continuing global success and strong balance sheet we will continue to be focused on deploying capital that helps us meet the accelerating needs of our clients through organic and inorganic investments for our U.S. and global clients, like our recent acquisition of Optima," said Tony Aquila, Chairman of the Board, Sportradar.
Werner Becher, MD of U.S. Betting, Sportradar, said: "I am thrilled to have joined Sportradar during such an exciting period. I look forward to working closely with Carsten, Tony and management to grow our market share and ensure the future success of the organisation."
Becher's career to date has also seen him lead the development of several highly successful software and digital companies within the IT business community, including spending eight years as CEO of Austrian IT service provider Adesso before joining Interwetten.
Interblock Gaming's Stadium chosen as Land-Based Product of the Year at Global Gaming Awards Las Vegas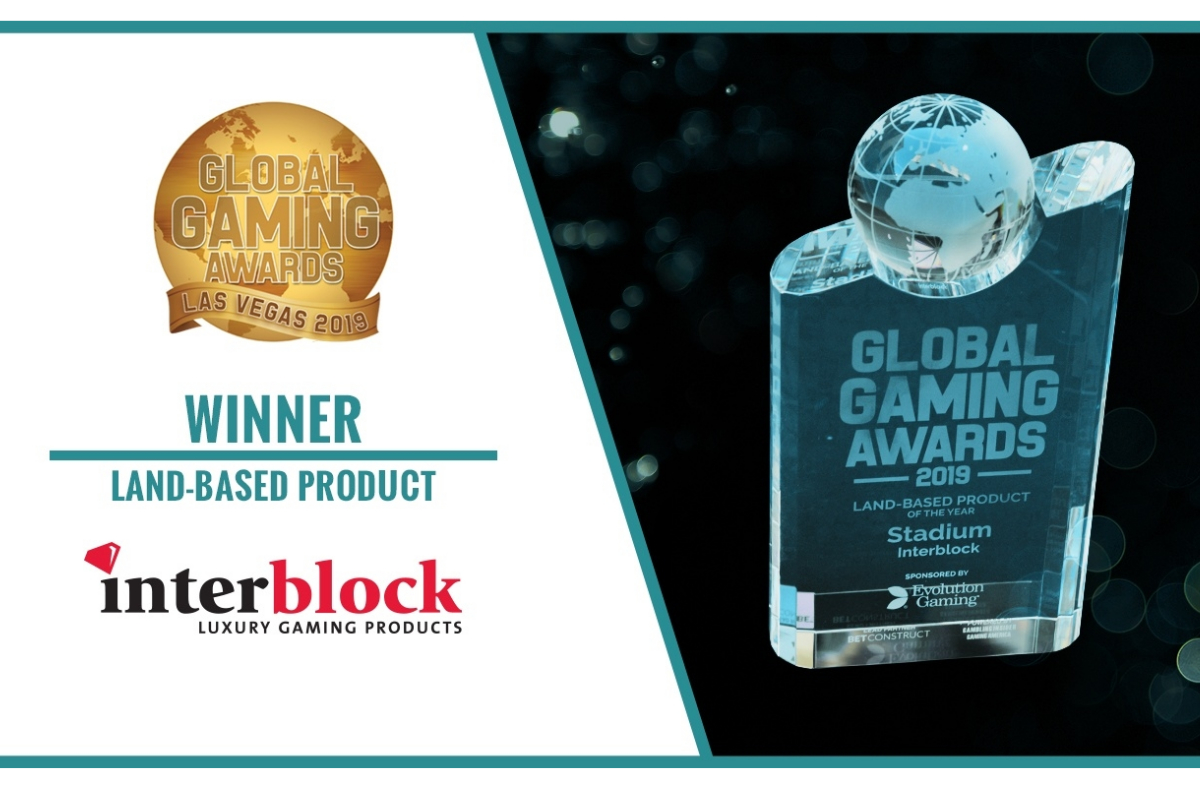 Reading Time:
1
minute
Luxury gaming manufacturer and electronic table game (ETG) market leader Interblock® today announced they had taken victory at this year's Global Gaming Awards Las Vegas, securing the prize in the Land-based Product of the Year category for its Stadium product. Stadium was chosen ahead of nine competing products that were also nominated, in a category sponsored by Evolution Gaming. The category was decided by an esteemed Judging Panel made up of 100 leading industry executives.
The Awards were presented at a prestigious ceremony held at the Sands Expo Convention Center as part of the G2E show. Each Award was decided by an esteemed Judging Panel made up of 100 leading industry executives.
Now in their sixth year, the Global Gaming Awards Las Vegas recognize and celebrate achievements made across the industry in the past 12 months. Winning a Global Gaming Award is a clear sign of success for any organization and defines the winning company as one of the market leaders.
John Connelly, Interblock CEO, said: "When gaming executives across the industry are voting, it gives Awards such as this, all the more significance. We're very honored the industry has recognized the innovation of our Stadium product and intend to take this to the next level in 2020."
The Global Gaming Awards are powered by Gambling Insider in association with G2E, and are officially adjudicated by KPMG Isle of Man. Online and land-based gaming solutions provider BetConstruct was the Lead Partner of this year's Awards.
Full House Resorts Partners with Wynn Resorts in Indiana and Colorado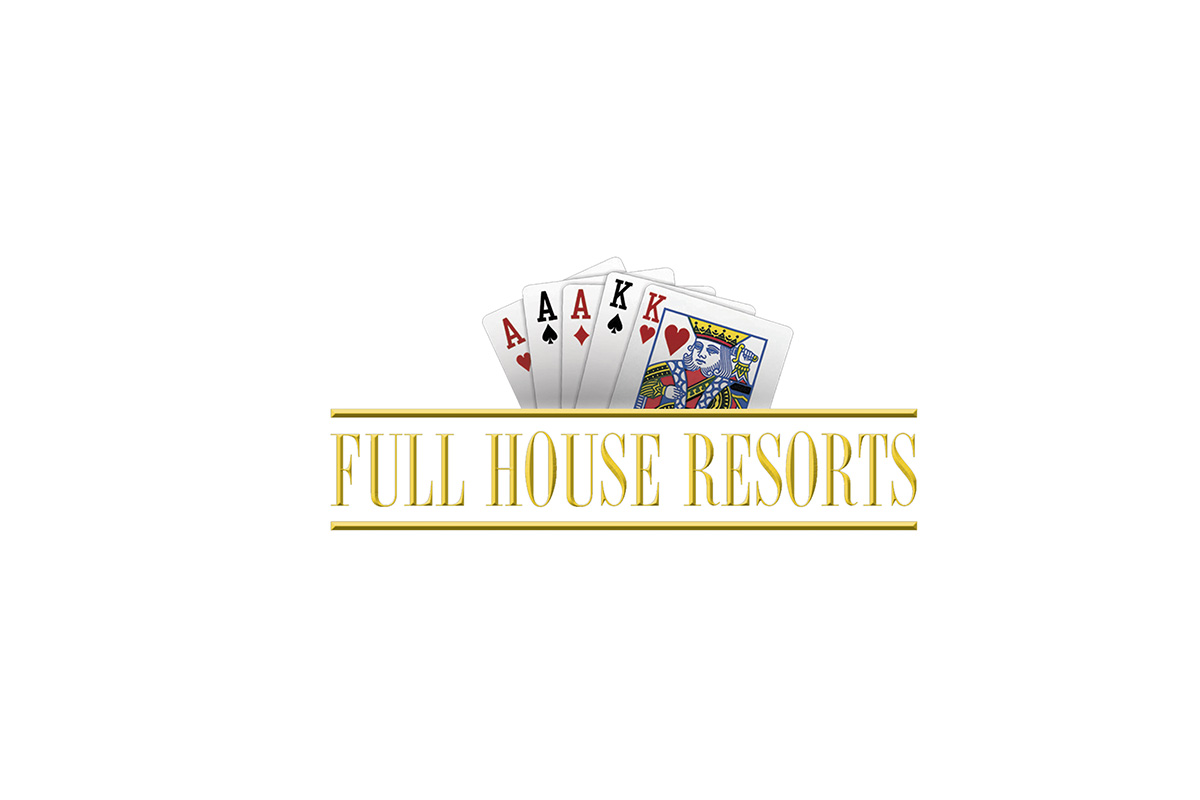 Reading Time:
1
minute
Full House Resorts Inc. has entered into two new agreements with WSI US LLC, a wholly-owned subsidiary of Wynn Resorts, allowing online/mobile sports wagering throughout Indiana and Colorado.
"We are excited to partner with Wynn Resorts, allowing them to conduct mobile sports wagering throughout Indiana and Colorado. Wynn Resorts is renowned for its unparalleled focus on guest service and as the premier operator in the gaming industry. We are thrilled to see them bring their unique vision to the online space, beginning with the residents of — and many visitors to — Indiana and Colorado," Daniel R. Lee, President and Chief Executive Officer of Full House Resorts said.
With the new agreements, the Company has now utilised all of its allowed sports wagering opportunities in Indiana and Colorado.