IGT ADVANTAGE® Systems Player Experience Product Suite Wins Best Consumer-Service Technology Award from Global Gaming Business Magazine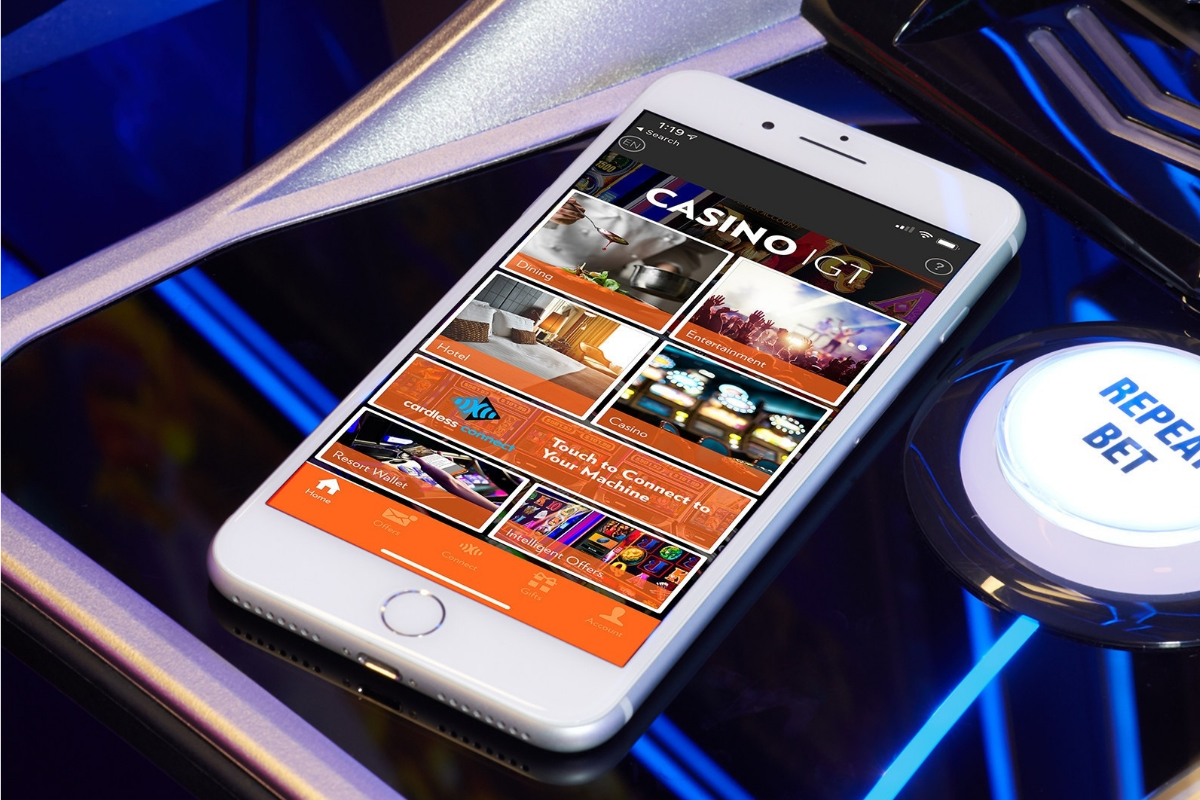 Reading Time:
2
minutes
IGT's suite of casino management systems solutions, including Cardless Connect, Resort Wallet, and Intelligent Offer, honored with gold Gaming & Technology Award
International Game Technology PLC announced that its IGT ADVANTAGE® systems Player Experience Product Suite has won the top honor in the Best Consumer-Service Technology Category from Global Gaming Business magazine's 18th Annual Gaming and Technology Awards. The awards will be formally presented to IGT at Global Gaming Expo (G2E) in Las Vegas this week.
The awards recognize excellence in innovation and practical application in all gaming disciplines, with the Best Consumer-Service Technology category honoring groundbreaking advances in solutions aimed at players. A panel of six gaming industry judges from around the world selected IGT as the category's gold-medal winner.
When leveraged together, IGT ADVANTAGE and the Player Experience Product Suite of solutions, including Cardless Connect, Resort Wallet, and Intelligent Offer, enable casino patrons to effortlessly interact with gaming devices via their mobile phones, while casino operators benefit from greater operational efficiencies.
"The complete IGT ADVANTAGE product ecosystem elevates our customers to the forefront of advanced technology and player convenience, and we're proud to be recognized for our solution's unique capabilities," said Nick Khin, IGT Chief Commercial Officer, Gaming. "By giving players a secure, cashless experience, operators are positioned to enhance player engagement and loyalty, attract more diverse player demographics, and reduce their costs, which can ultimately lead to increased revenues and profitability."
Cardless Connect advances casino loyalty programs by enabling patrons to card in and out of a gaming session with a simple tap of their smartphone. This innovative technology eliminates the need for a physical loyalty card and the associated card-printing costs.
Resort Wallet enables players to easily transfer funds to and from gaming machines and pay for casino entertainment using their mobile device. Players can conveniently maintain slot, sports, and online balances within the same digital wallet.
With Intelligent Offer, operators can build and send promotions tailored to individual players on their mobile devices for a personalized casino experience. Intelligent Offer uses variables such as play parameters, as well as card-ins that identify, engage, and reward players based on criteria set by the operator. Operators can also leverage location-based promotions to send offers to a patron's mobile device, or to a slot machine's Service Window or Player Tracking Display.
Visit IGT's booth 3659 at G2E from Oct. 14-17 in Las Vegas to learn more about the IGT ADVANTAGE Player Experience Product Suite, and visit IGT.com to see a video showing how the IGT ADVANTAGE product ecosystem is transforming the player experience.
About IGT:
IGT  is the global leader in gaming. We enable players to experience their favorite games across all channels and regulated segments, from Gaming Machines and Lotteries to Digital and Social Gaming. Leveraging a wealth of premium content, substantial investment in innovation, in-depth customer intelligence, operational expertise and leading-edge technology, our gaming solutions anticipate the demands of consumers wherever they decide to play. We have a well-established local presence and relationships with governments and regulators in more than 100 countries around the world, and create value by adhering to the highest standards of service, integrity, and responsibility. IGT has more than 12,000 employees. For more information, please visit www.igt.com.
© 2019 IGT
The trademarks and/or service marks used herein are either trademarks or registered trademarks of IGT, its affiliates or its licensors.
SOURCE IGT
DraftKings and Sportradar Announce Long-Term Partnership Extension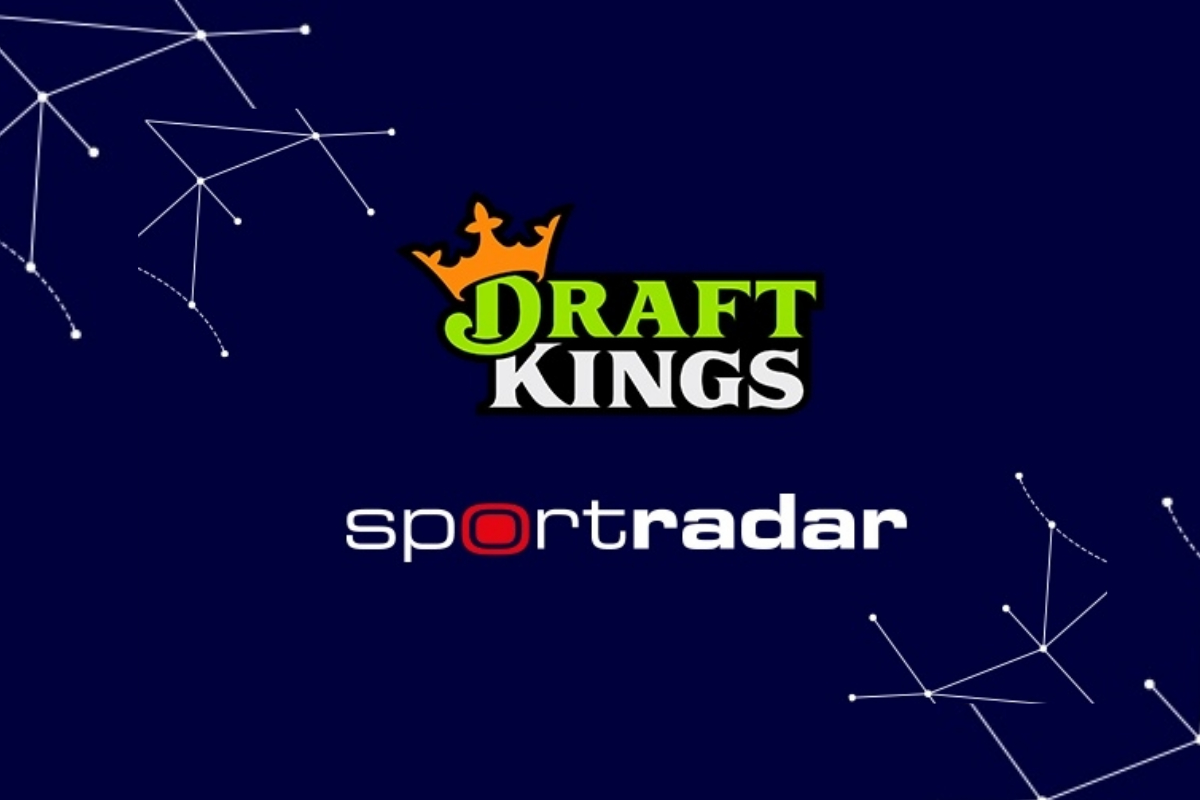 Reading Time:
< 1
minute
Deal Gives DraftKings Access to Official Sports Data Feeds for Sports Betting and Daily Fantasy Sports
DraftKings Inc. a leader in the sports technology and entertainment space, and Sportradar, the world's leading global provider of sports data and content, officially announced a long-term partnership extension whereby Sportradar will continue to be DraftKings' supplier for data feeds and bet stimulation content.
As part of the extension, Sportradar will provide DraftKings with access to a variety of official sports data feeds, including the NFL, MLB, and the NBA for sports betting and daily fantasy sports (DFS).
"We are proud to extend our partnership with DraftKings, one of the most respected gaming companies in the US," said Neale Deeley, Vice President of US Sales and Gaming, Sportradar. "DraftKings' journey into sports betting has been a fantastic success, and we have been honored to be on that journey with them. We look forward to continuing that success for many years to come."
The partnership will bring more instantaneous data feeds to the DraftKings Sportsbook, supplementing live and in-play wagering, these offers becoming more prevalent as legalized sports betting continues to expand across the nation. With the new ability to access official league data and branding, DraftKings is poised to bring fans even closer to the action.
"DraftKings' goal is to build the best, most trusted and most customer-centric destination for sports fans and our expanded partnership with Sportradar provides us with superior support," said Ezra Kucharz, chief business officer, DraftKings. "This partnership will enhance customer experience by allowing us to provide faster turnaround time on our products and give us the opportunity to develop new, innovative offerings for our players."
All mobile DraftKings Sportsbook and DFS offerings are available for downloaded on both iOS and Android apps.
Bragg Gaming Group Reports Third Quarter 2019 Results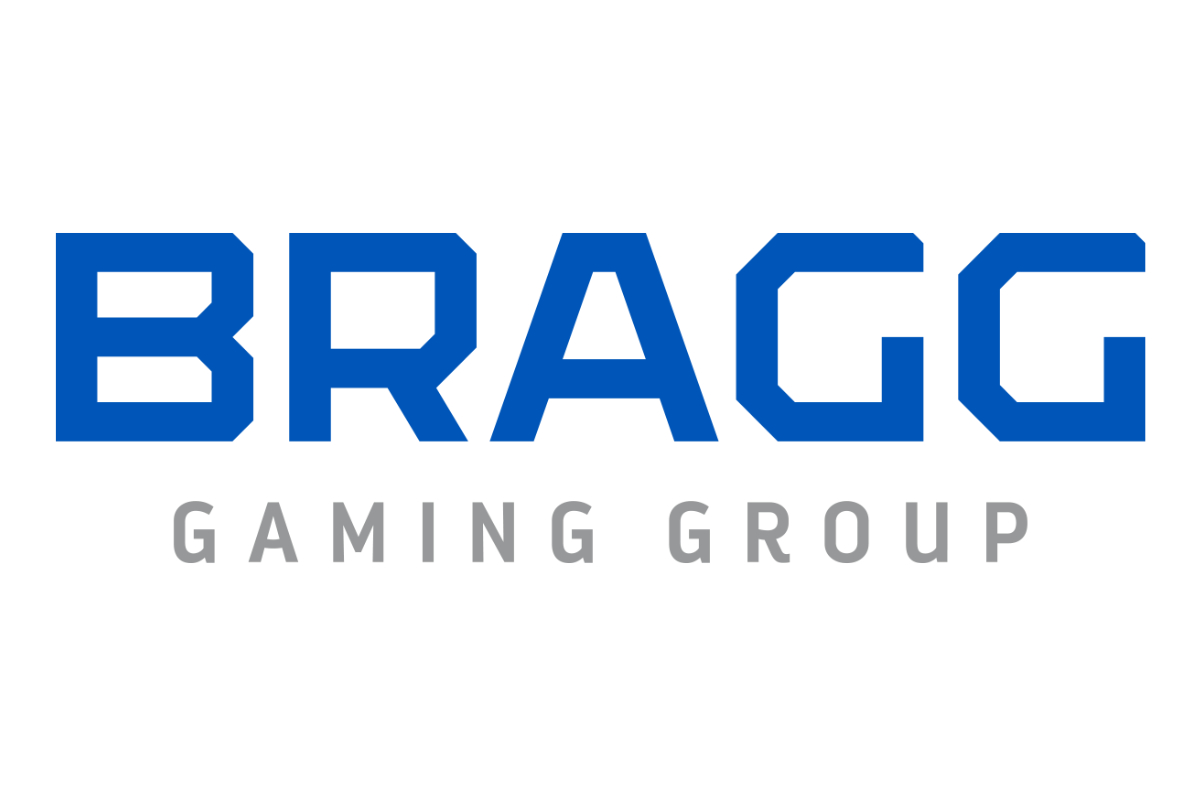 Reading Time:
3
minutes
Enters the lucrative U.S. gaming market through recently announced partnership with Kambi Group and Seneca Gaming Corporation
Bragg Gaming Group has released its results for the third quarter ended September 30, 2019, achieving strong sequential revenue growth of 13 per cent over Q2 2019.
Third Quarter 2019 Results
In the third quarter, the Company delivered continued growth with revenue of CDN $10.0M, gross profit of CDN $4.3M, EBITDA of CDN $0.2M, and net loss from continuing operations of CDN $0.2M. These results culminated in strong performance for the first nine months of 2019 with revenue of CDN $28.0M, gross profit of CDN $12.6M, EBITDA of CDN $0.6M and net loss from continuing operations of CDN $7.6M.
Dominic Mansour, Bragg's CEO, said: "We've made significant progress this quarter, with our focus on B2B with ORYX driving 30 per cent revenue growth compared to Q3 2018. This resulted in a significant improvement in ORYX's gross profit and in-turn drove ORYX EBITDA to grow by over 300 per cent to CDN $1.2M.
"I am extremely pleased with the Company's progression over the past quarter. We've proven that, with our modern technology and seamless integration process, we are able to expand our operator base at a significantly faster rate than the competition. I am particularly pleased that the strong momentum of operator launches experienced in the first half of the year continued into Q3 with the successful launch of 10 new operators. We expect this momentum to further accelerate throughout Q4 with more than 14 launches in the pipeline."
US Market Entry
Bragg recently entered into a partnership with Kambi Group, a well-established provider of premium sports betting services with an extensive client base. Bragg will provide their casino services and unique player account management (PAM) along with Kambi's sports betting services to operators worldwide, with an initial focus on the burgeoning US market.
This newly created partnership recently signed a deal with New York's Seneca Gaming Corporation (SGC), which operates all of the Seneca Nation's Class III gaming operations in western New York. The Bragg and Kambi teams will collaborate to provide SGC with a combination of their services and products across SGC's three New York casinos.
"Our partnership with Kambi and the initial deal with Seneca are both huge stepping stones for Bragg as we commence operations in the U.S. and continue to expand our global reach," noted Mansour.  "Our strategic focus in the U.S. is to partner with tier-1 casinos and operators. I believe that this Seneca deal will be the first of many in the coming years, particularly as the legal landscape continues to mature."
Strategic Review of Online Media Division
The strategic review of the online media divisions consisting of the GiveMeSport asset has continued through the second half of 2019, and the Board expects this to be completed in Q1 2020.
In the interim, Bragg continues to enhance the GMS platform in order to drive more volume. The relaunch of the GMS website was completed in July, and the site is now quicker, slicker, more intuitive, and has a lighter ad load. These improvements culminated in peak site traffic in October 2019, which were 46 per cent greater than October 2018, growing from 15.9M visitors to 23.3M organic visitors.
Directorate Changes
Bragg's CFO, Akshay Kumar, has announced his intent to step down as Chief Financial Officer of the Company for personal reasons. Effective November 13, 2019, Steven Prowse will assume the role of Chief Financial Officer. Mr. Kumar will assist Mr. Prowse, ensuring a seamless transition.
Prowse is an industry veteran with over 10 years' experience in the betting and gaming sector. He served as Group Finance Director for PartyGaming plc (later bwin.party), a gaming business listed on the London Stock Exchange, and was instrumental in M&A, including the acquisition of Foxy Bingo and the €2.1bn merger with bwin in 2011 where he continued as Group Finance Director.
Dominic Mansour said: "I would like to thank Akshay for his hard work and contributions to Bragg. Our team wishes him all the best for the future. We also look forward to welcoming Steven to the Bragg team and believe his expertise with M&A in the sector will be extremely valuable during this pivotal time for the Company."
Steven Prowse said: "I am delighted to join Bragg at such an early and exciting point in its growth trajectory.  Bragg has market-leading technology, products and people.  As such, I see enormous potential for this business and am very much looking forward to being a part of that growth."
Illinois Gaming Board Grants First Land-Based Casino License to Rivers Casino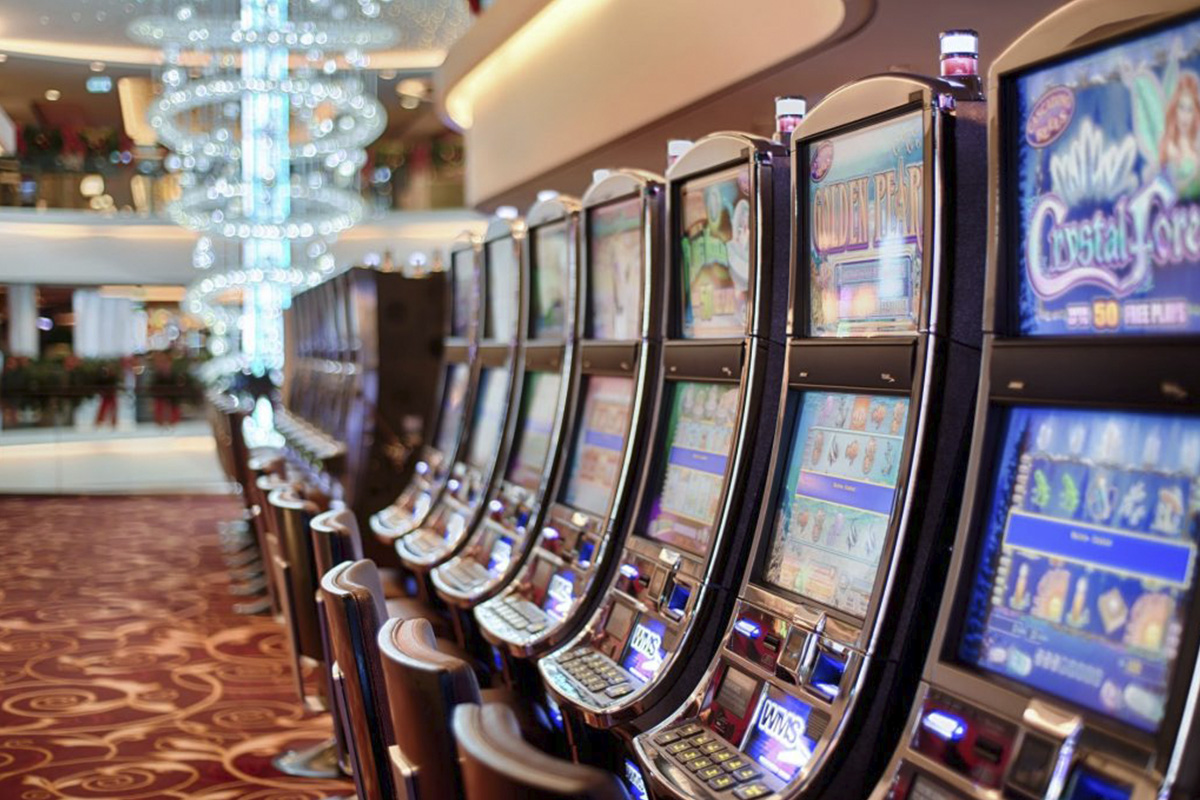 Reading Time:
< 1
minute
The Illinois Gaming Board has granted the state's first land-based casino license to Rivers Casino.
Granted under the sweeping expansion of the state's gaming sector that was signed into law in June, the new license enables operator Rush Street Gaming to move its gambling operation beyond the shallow pool of water it built to qualify as a riverboat. Rivers Casino opened in 2011 under the provisions of the Riverboat Gambling Act of 1990.
Rush Street plans to invest $150 million to expand the casino and increase the number of gaming positions to 2000.