Global Fortnite Tournaments From Super League Gaming And ggCircuit Offer $130,000 In Prizing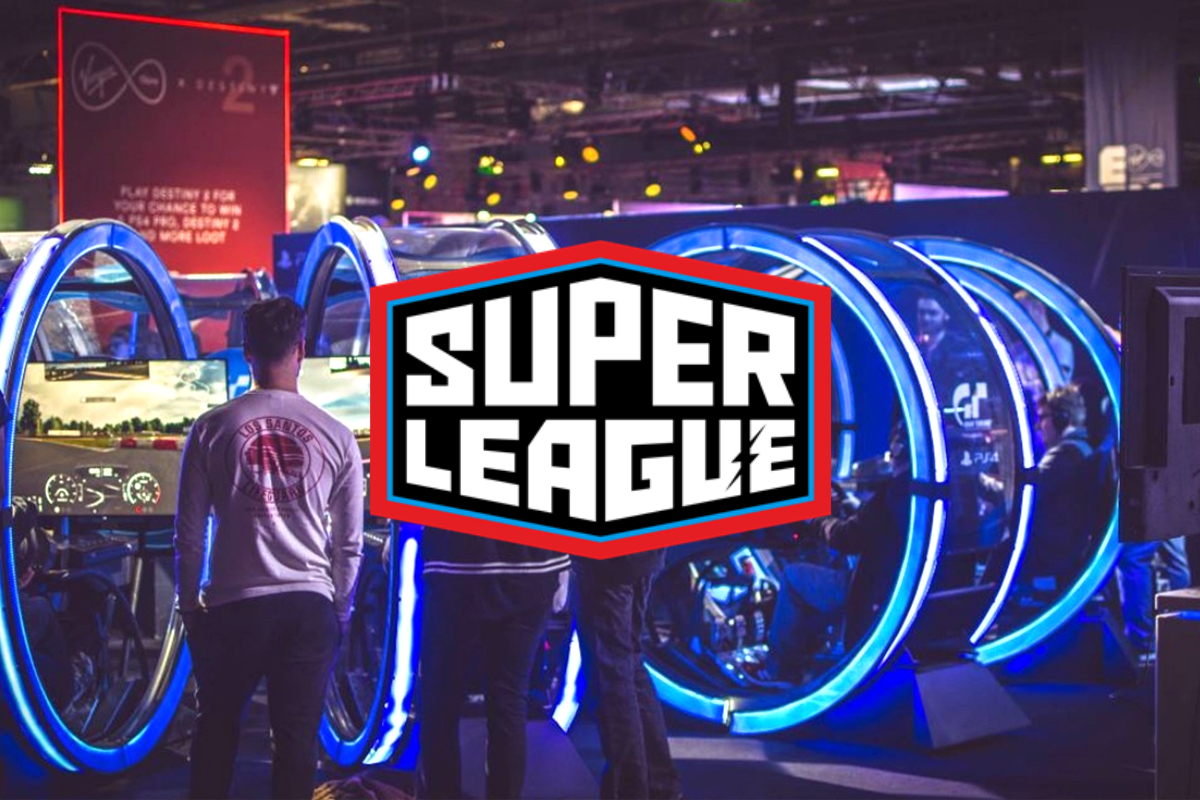 Reading Time:
3
minutes
$130,000 in Prizing Available Starting with a Worldwide Weekend Fortnite Tournament on October 25 Followed by Eight Weeks of "Manic Mondays" Beginning October 28 at Participating Gaming Centers
Super League Gaming , a leader in bringing live and digital esports entertainment and experiences directly to everyday gamers around the world, and ggCircuit, a leading cloud-based software solutions company for gaming centers, today announced a global schedule of Fortnite Squads and Solo tournaments featuring Fortnite Chapter 2.
Through this first program stemming from their expanded partnership, the organizations will offer the largest activations in Super League history, with a total of $130,000 in prizing. A squads "Weekend Showdown" will begin on October 25, with $50,000 in prizing available to players in five key regions: Asia, Europe, the Middle East, North America East, and North America West.  Then, starting on October 28, the companies will be running weekly Fortnite solo tournaments called Manic Mondays, also across the five key regions, with $10,000 of prizing being available each week.
The Fortnite offering with ggCircuit marks Super League's first in which mainstream competitive players will be participating from around the world at their local gaming centers on official Fortnite servers located in each key region. Prizing will be distributed evenly across the regions.
"Super League's vision has been rooted in the idea that competing in your favorite esport is more fun when you're together with other gamers," said Matt Edelman, chief commercial officer, Super League Gaming. "This first-of-its-kind program marks the beginning of taking that mission worldwide and is just the start of our commitment to help build and support local gaming center communities from New York to Berlin to Dubai and beyond."
"To be able to offer global competitions of this nature through our center management software platform ggLeap is a dream come true," said Zack Johnson, founder and CEO of ggCircuit. "The vision of the company when we started years ago was to build an industry leading solution for centers around the world, and it is now powerful enough to hold events on a scale unlike any other platform.  With five regions now supported, we can focus our sights on adding others over the next year that will continue to make this one of the only software solutions capable of supporting truly worldwide, mass-participation, multi-location tournaments."
Super League Gaming and ggCircuit formed a partnership in April 2019 to bring Super League esports events and leagues to gaming centers across the world through ggCircuit's network of gaming centers. In the five ensuing months, Super League's user base and number of markets more than doubled. Based on the growth of the programs and the overwhelming positive response from gaming center operators, the companies deepened their strategic partnership with a focus on more programming, more player benefits, and an all-new monthly subscription offering called Super League Prime, which will launch later in 2019.
Super League Prime will give players exclusive access to select events, special gamer-centric rewards and giveaways, and valuable perks that can be used at their local gaming center—all designed to make gaming together in-person the best experience possible.
About ggCircuit:
ggCircuit officially started out as a grassroots movement in 2008 by a group of passionate LAN Center owners/managers that wanted to provide better management software for cybercafes, universities and LAN centers worldwide.  Drawing on their collective experience as center owners since 2004, they developed a state-of-the-art software management system, ggLeap, that was not only easy and flexible for centers to use, but also delivered end-user features that kept gamers engaged, offering more benefits than they would get by playing at home. Since ggCircuit's humble beginnings the company has evolved into a fully-fledged esports services company providing not only center management software solutions, but also rolling out a global competition and rewards system, managed esports events and tournaments and center consulting support services. As the esports scene continues to grow, ggCircuit is expanding and is positioned to iterate, improve and add services and solutions for centers, business partners and gamers across the globe. For more information, please visit: https://corporate.ggcircuit.com/.
About Super League Gaming:
Super League Gaming, Inc. (Nasdaq CM: SLGG) is a global leader in the mission to bring live and digital esports entertainment and experiences directly to the more than 2 billion everyday gamers around the world. The company operates premium city-vs-city amateur esports leagues, produces thousands of live competitive and social gaming events around the country, and publishes multiple forms of content celebrating the love of play on its websites and all major platforms including YouTube, Twitch and Instagram. Super League's vibrant audience of players and viewers spans age groups, skill levels and game titles, including an avid community of Minecraft players on Minehut, highly engaged viewers across one of the largest social video networks in gaming through Framerate, and local communities that have developed through partnerships with high-profile venue owners such as Topgolf, Cinemark Theatres and numerous independent fast-casual restaurants. Super League also is becoming the primary consumer-facing brand on PCs in more than 600 gaming centers around the world through a partnership with ggCircuit, giving the company a daily global footprint on a true grassroots level. With firm conviction that gaming together is more fun than gaming alone, Super League provides players with a global competitive framework and engaging content designed to foster the long-term growth of esports.
English Football Club Manchester City Expands its Esports Team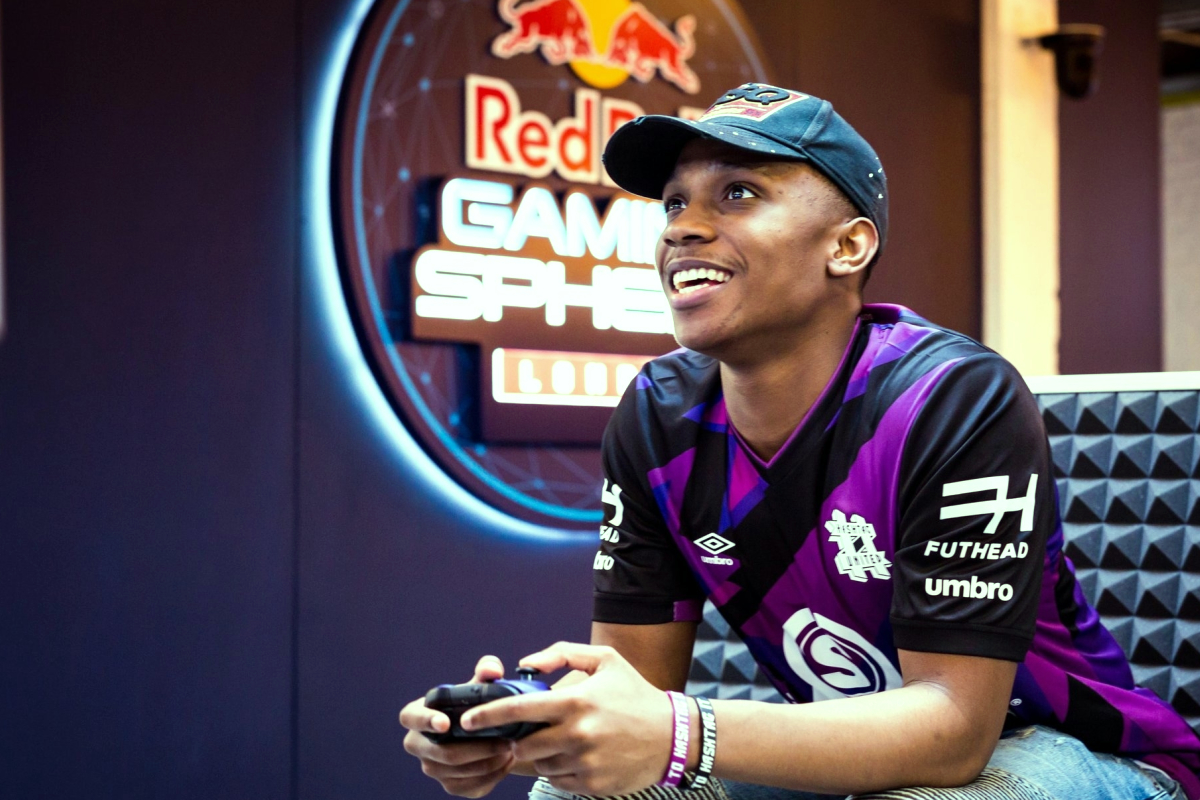 Reading Time:
3
minutes
One of the major trends occurring in world football hasn't been on the pitch or in the dressing. In fact, it has been upstairs and away from the players and coaches that are employed by the clubs. Esports have become a popular area at football clubs around the world a number of top esports athletes have signed contracts to represent teams. Esports fans are gearing up for the latest round of the FIFA 20 Global Series. Fans are eager to see which player emerges victorious and fans can bet on Gentpromocode and pick the player they believe will win the tournament.
Investing in the future
English football club Manchester City recently announced the signing of a new esports star for the FIFA 2019-20 season. Manchester City officially signed Ryan Pessoa, who joins Shaun "Shellzz" Springette at the club. Pessoa is not a new name to the Manchester City line-up. He teamed up with Springette at the FIFA 19 eClub World Cup where the duo reached the tournament's quarterfinals. Esports fans can wager on the FIFA 20 Global Series with William Hill and follow Manchester City's exciting duo throughout the tournament.
Pessoa is a fantastic FIFA talent. During the 2019 season, he was ranked 17th globally on Xbox making him one of the most in-demand FIFA players on the planet. The esports athlete previous played for Hashtag United and will take part in the ePremier League qualifiers as a Cityzen.
Growing number of football clubs in esports
Manchester City's announcement that Pessoa had joined the club's esport team for 2019-20 comes on the heels of their partnership with FaZe Clan. The esports organization is expected to help Manchester City grow its reach in the gaming world.
FaZe Clan will help Manchester City focus on FIFA, in particular, but that isn't the only game the club could delve into. The North American esports group has professional players in a variety of games including Fortnite, Counter-Strike, Call of Duty, and FIFA.
Football clubs continue to enter and expand their networks in the esports realm. Many of the world's top football clubs see esports as a way to capture Millennials' fans. Although some football clubs such as FC Copenhagen have opted to have esports teams that play games outside of FIFA, a large majority have decided to keep things focused on football. FC Copenhagen took the bold step of signing a Counter-Strike team while Schalke 04 added a League of Legends team in 2016.
Revenue potential
Reports continue to surface with incredible estimates on the future revenue of esports. It is claimed that revenues could reach $1.5 billion by the year 2021. The word to focus on here is could.
With so much potential money at stake, football clubs want to get a piece of the pie before others. Professional sports teams are already in a good position to create esports divisions and partnering with gaming brands makes it possible to jump right in.
Due to further exposure, football clubs can earn more money with a diverse range of sponsorships. Esports may be the new fad that football clubs are jumping on, but the money they could earn will go into the "real" football players rather than the gamers. If the revenue estimates become a reality, football clubs could see even more financial growth.
Disclaimer: We do not owe the copyrights to the images. +18/T&C apply
British Esports Association Appoints New Advisory Board Members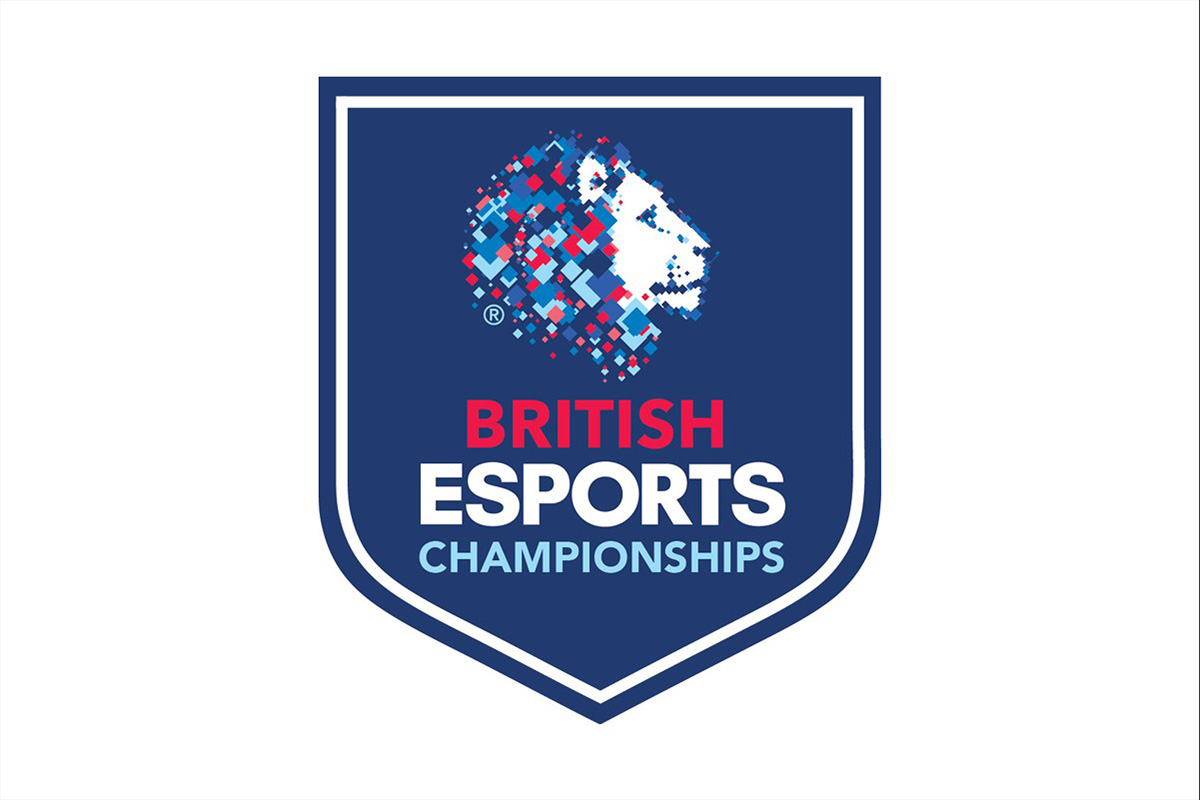 Reading Time:
< 1
minute
The British Esports Association has appointed three new advisory board members. The new members are Ramesh Singh, Dr. Maria Stukoff and Professor Andy Miah.
Ramesh Singh is a senior lecturer in esports at the University of Chichester. He is a former pro player with an extensive track record, having won several tournaments in Quake 3 and participated in other games including Trackmania, Battlefield and others for teams such as Dignitas. He has also worked as a host and on events for companies such as Razer, Ginx TV, HyperX and Scan Computers.
Dr. Maria Stukoff is a director at Maker Space at the University of Salford, a new digital technology hub set up to foster real-world STEM skills. She is also a Games Skills Council member at ScreenSkills. Maria is well known for her work in the videogame industry in her former role as Head of PlayStationFirst, the Academic Development Programme at Sony Interactive Entertainment. She was also a founding member of the Next Gen Skills Academy.
Professor Andy Miah, also co-chair of the Esports Industry Collaboration programme at the University of Salford Manchester, has been researching into the relationship between digital technologies and sport. He has also worked with the International Sports Federation and the International Olympic Committee to build relationships between esports and sports.
Super League Announces OnePlus Mobile Hardware Sponsorship of PUBG MOBILE North American 2019-2020 Season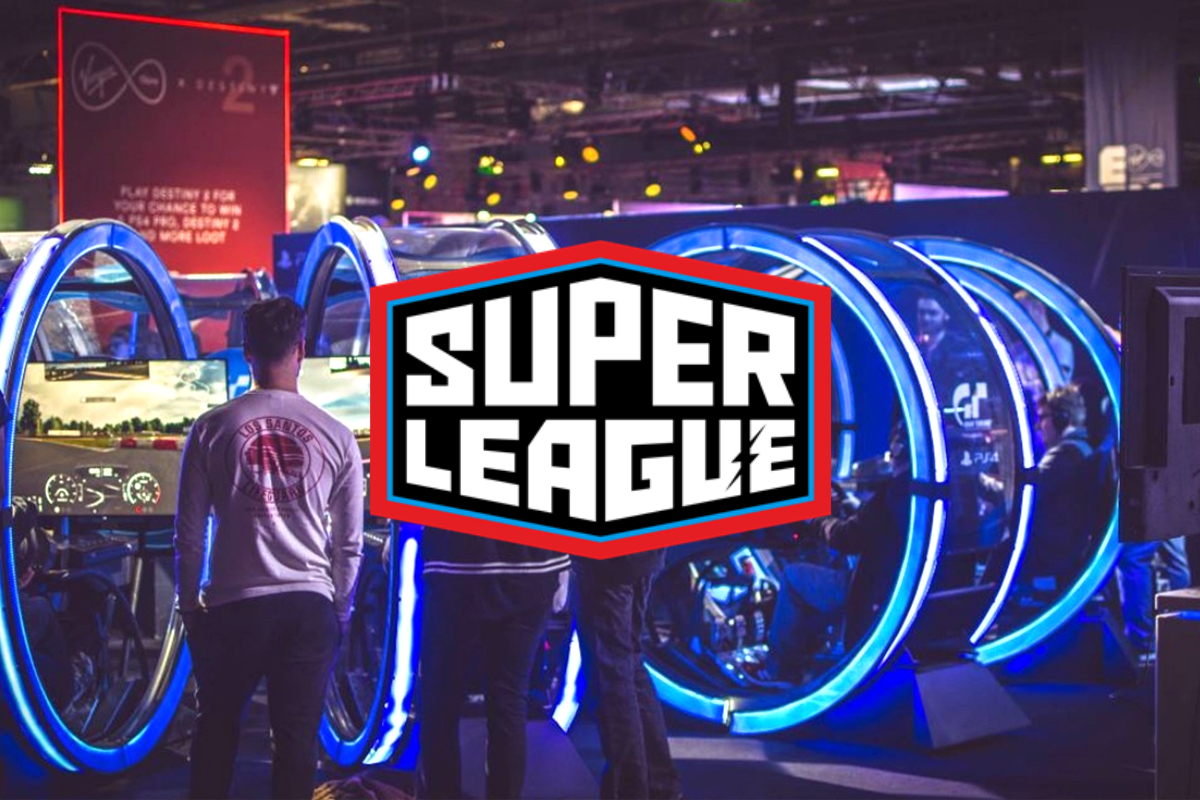 Reading Time:
2
minutes
OnePlus Integration Will Appear Across All Components of Super League's Partnership with Tencent, Creating Reach to a Broad Base of PUBG MOBILE Competitive Gamers.
Super League Gaming, a leader in bringing live and digital esports entertainment and experiences directly to everyday gamers around the world, today announced that global technology company OnePlus will serve as the official smartphone sponsor of the PUBG MOBILE North American Super League 2019-2020 Season. Featuring local, social gameplay event nights, as well as a quarterly "City Champs" league, the season is rolling out in 16 major markets across the United States starting in December 2019.
"Super League offers direct access to a key customer base for OnePlus and provides a perfect complement to our professional esports partnerships," said Kyle Kiang, OnePlus' CMO. "Many of our customers are PUBG MOBILE gamers so we work hard to make sure all of our devices, including the latest OnePlus 7T phone, deliver the best possible gameplay experience."
"Super League is thrilled to welcome OnePlus as our first mobile hardware sponsor as part of our partnership with Tencent to bring premium competitive PUBG MOBILE experiences to mobile gamers across the U.S.," said Ann Hand, Super League's CEO. "Our social gameplay nights exemplify a shared commitment to positive and inclusive gameplay, while City Champs will feature top PUBG MOBILE players in each major market, ensuring vibrant competition throughout our 2019-2020 Season."
The PUBG MOBILE gaming experience is fully optimized on the OnePlus 7T to a maximum of 60FPS, with HDR+-enabled gaming support and enhanced haptic feedback. OnePlus equipped its latest premium flagship device to offer the smoothest gameplay experience even at the highest possible graphics settings, utilizing AI for more efficient power consumption management and gameplay stability.
Super League is applying its proven formula to PUBG MOBILE of celebrating everyday players based on gameplay achievements and diverse personal stories. City Champs is Super League's premium competitive franchise, creating a powerful bond between gamers as they battle together on behalf of their hometown and compete for city pride. For each city championship, OnePlus will provide a free OnePlus phone to regional winners. Gameplay from select events will be broadcast on Twitch through Super League's and PUBG MOBILE's Twitch channels.
Here is the full list of cities where players can get in on the action: Atlanta, Boston, Chicago, Dallas, Denver, Houston, Las Vegas, Los Angeles, Miami, New York, Philadelphia, Phoenix, San Francisco, Seattle, Tampa Bay and Washington DC. To learn more about the next Super League PUBG MOBILE community night happening December 11th, click HERE.
PUBG MOBILE is one of the top mobile games in the world with more than 400 million downloads and 50 million daily users and is one of Tencent Game's most successful mobile franchises.