Global Fortnite Tournaments From Super League Gaming And ggCircuit Offer $130,000 In Prizing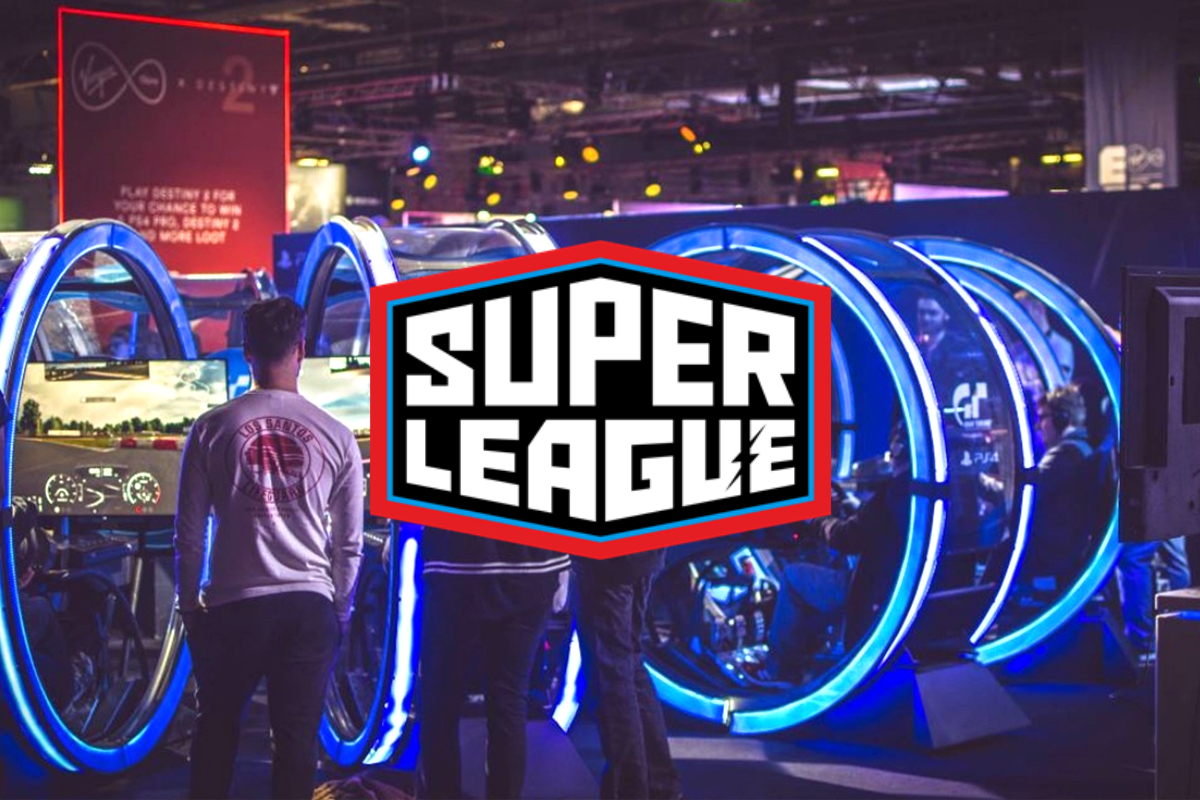 Reading Time:
3
minutes
$130,000 in Prizing Available Starting with a Worldwide Weekend Fortnite Tournament on October 25 Followed by Eight Weeks of "Manic Mondays" Beginning October 28 at Participating Gaming Centers
Super League Gaming , a leader in bringing live and digital esports entertainment and experiences directly to everyday gamers around the world, and ggCircuit, a leading cloud-based software solutions company for gaming centers, today announced a global schedule of Fortnite Squads and Solo tournaments featuring Fortnite Chapter 2.
Through this first program stemming from their expanded partnership, the organizations will offer the largest activations in Super League history, with a total of $130,000 in prizing. A squads "Weekend Showdown" will begin on October 25, with $50,000 in prizing available to players in five key regions: Asia, Europe, the Middle East, North America East, and North America West.  Then, starting on October 28, the companies will be running weekly Fortnite solo tournaments called Manic Mondays, also across the five key regions, with $10,000 of prizing being available each week.
The Fortnite offering with ggCircuit marks Super League's first in which mainstream competitive players will be participating from around the world at their local gaming centers on official Fortnite servers located in each key region. Prizing will be distributed evenly across the regions.
"Super League's vision has been rooted in the idea that competing in your favorite esport is more fun when you're together with other gamers," said Matt Edelman, chief commercial officer, Super League Gaming. "This first-of-its-kind program marks the beginning of taking that mission worldwide and is just the start of our commitment to help build and support local gaming center communities from New York to Berlin to Dubai and beyond."
"To be able to offer global competitions of this nature through our center management software platform ggLeap is a dream come true," said Zack Johnson, founder and CEO of ggCircuit. "The vision of the company when we started years ago was to build an industry leading solution for centers around the world, and it is now powerful enough to hold events on a scale unlike any other platform.  With five regions now supported, we can focus our sights on adding others over the next year that will continue to make this one of the only software solutions capable of supporting truly worldwide, mass-participation, multi-location tournaments."
Super League Gaming and ggCircuit formed a partnership in April 2019 to bring Super League esports events and leagues to gaming centers across the world through ggCircuit's network of gaming centers. In the five ensuing months, Super League's user base and number of markets more than doubled. Based on the growth of the programs and the overwhelming positive response from gaming center operators, the companies deepened their strategic partnership with a focus on more programming, more player benefits, and an all-new monthly subscription offering called Super League Prime, which will launch later in 2019.
Super League Prime will give players exclusive access to select events, special gamer-centric rewards and giveaways, and valuable perks that can be used at their local gaming center—all designed to make gaming together in-person the best experience possible.
About ggCircuit:
ggCircuit officially started out as a grassroots movement in 2008 by a group of passionate LAN Center owners/managers that wanted to provide better management software for cybercafes, universities and LAN centers worldwide.  Drawing on their collective experience as center owners since 2004, they developed a state-of-the-art software management system, ggLeap, that was not only easy and flexible for centers to use, but also delivered end-user features that kept gamers engaged, offering more benefits than they would get by playing at home. Since ggCircuit's humble beginnings the company has evolved into a fully-fledged esports services company providing not only center management software solutions, but also rolling out a global competition and rewards system, managed esports events and tournaments and center consulting support services. As the esports scene continues to grow, ggCircuit is expanding and is positioned to iterate, improve and add services and solutions for centers, business partners and gamers across the globe. For more information, please visit: https://corporate.ggcircuit.com/.
About Super League Gaming:
Super League Gaming, Inc. (Nasdaq CM: SLGG) is a global leader in the mission to bring live and digital esports entertainment and experiences directly to the more than 2 billion everyday gamers around the world. The company operates premium city-vs-city amateur esports leagues, produces thousands of live competitive and social gaming events around the country, and publishes multiple forms of content celebrating the love of play on its websites and all major platforms including YouTube, Twitch and Instagram. Super League's vibrant audience of players and viewers spans age groups, skill levels and game titles, including an avid community of Minecraft players on Minehut, highly engaged viewers across one of the largest social video networks in gaming through Framerate, and local communities that have developed through partnerships with high-profile venue owners such as Topgolf, Cinemark Theatres and numerous independent fast-casual restaurants. Super League also is becoming the primary consumer-facing brand on PCs in more than 600 gaming centers around the world through a partnership with ggCircuit, giving the company a daily global footprint on a true grassroots level. With firm conviction that gaming together is more fun than gaming alone, Super League provides players with a global competitive framework and engaging content designed to foster the long-term growth of esports.
NBA2K Sundays with Thibaut Courtois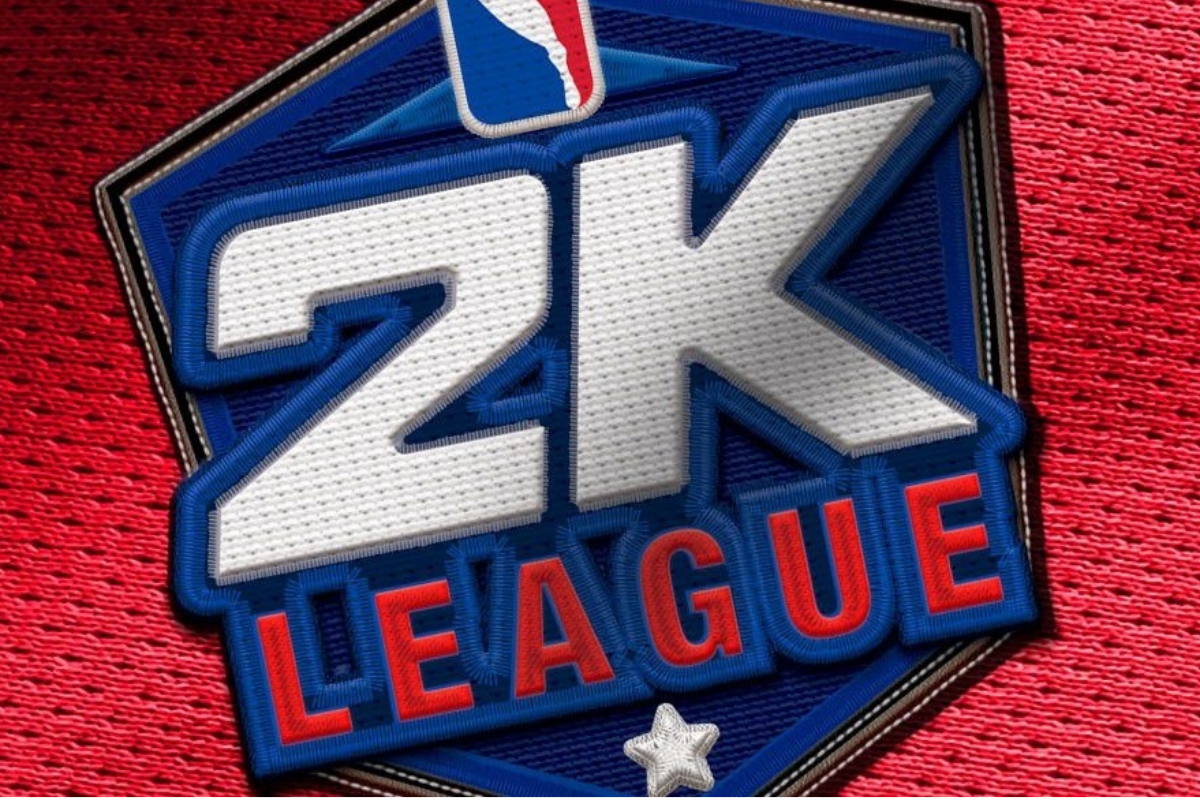 Reading Time:
< 1
minute
During the current suspension of the 2019-20 NBA season that initially saw a record 48 primetime games scheduled in Europe on Saturdays and Sundays, Belgium National team goalkeeper Thibaut Courtois will host a weekly series of NBA2K20 games against different European sports personalities, celebrities and influencers as a part of the #NBATogether initiative.
In 'NBA2K Sundays with Thibaut Courtois' the Real Madrid goalkeeper will play a scheduled #NBASundays presented by NBA2K20 game broadcast on Thibaut Courtois' Twitch channel and promoted on NBA Europe social media platforms. In the first head-to-head that will be broadcast tonight, Courtois, representing the Milwaukee Bucks plays against German National football team and Borussia Dortmund defender Mats Hummels, playing as the Dallas Mavericks.
Ahead of the game, Courtois commented: "I am a huge NBA fan and love playing NBA2K and at times like these, we need to stay together and keep ourselves entertained. Taking on Mats Hummels in the first #TakeOnThibaut will be great fun. I will play as the Bucks and Mats as the Mavericks, two teams featuring the leagues' most exciting young players in Giannis Antetokounmpo and Luka Doncic. It is great to see the impact of European players in the league, and both players were in the midst of great seasons. I had Giannis in full MVP-mode and Mats was relying on Luka to carry the Mavs. Tune-in tonight at 8.00PM (BST) to find out who wins!"
Promo video with Courtois #1: https://we.tl/t-QXBJ4Sqvnh
Promo video with Courtois #2: https://we.tl/t-LqJtqpcGLh
How esports are saving the betting market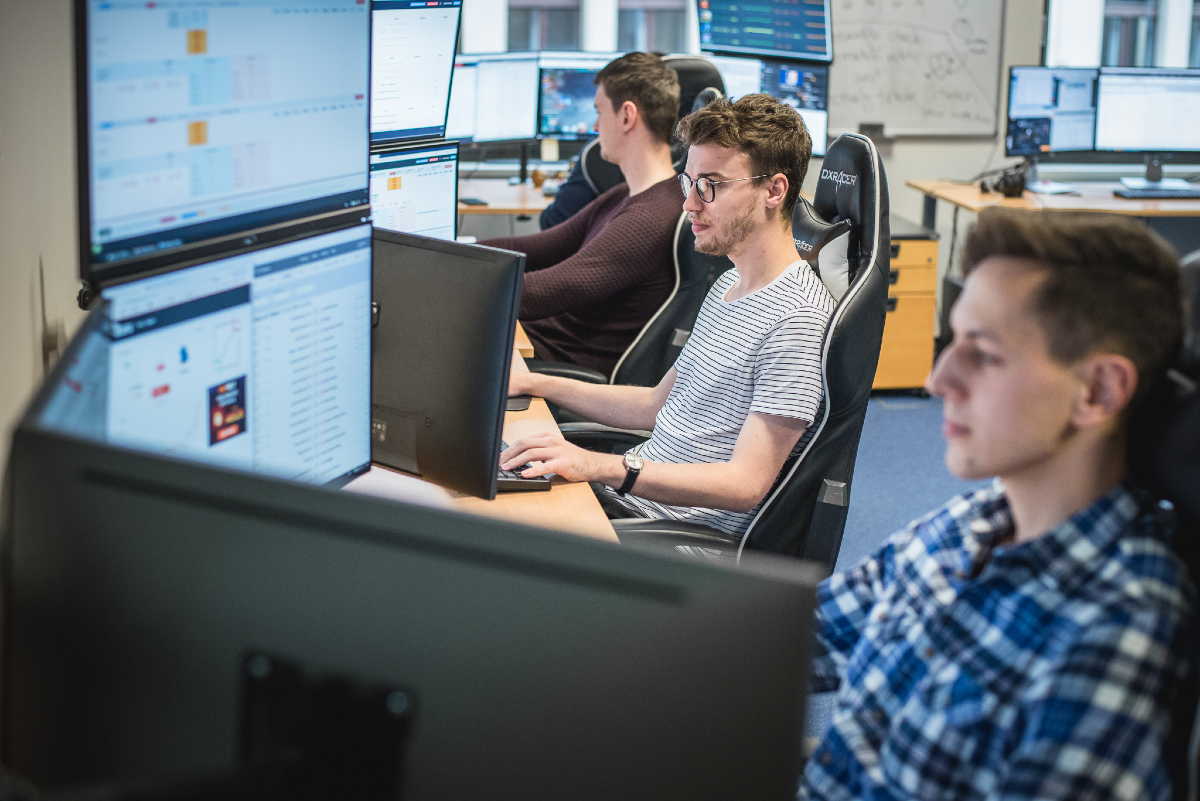 Reading Time:
3
minutes
It almost doesn't matter in which part of the world we are currently sitting. The struggle with coronavirus has affected operations in all kinds of businesses. One of the highlights of the situation is the cancellation of all major sports leagues, be it NBA, NHL or MLB. But in the light of all these events, one type of entertainment still continues through all this chaos – esports.
We have seen it first in China. Even though the LPL, China's regional League of Legends competition was paused in early January, it very quickly switched to online mode, which allowed the competition to continue without any necessary risks involved. In some way, esports are coming a little bit back to their roots, where online tournaments were the bread and butter of the competition.  And not only that esports continue to operate, at the moment they are stronger than ever . With many people sitting at home, esports' events continue to be one of the regular things remaining to be seen. Even more importantly, esports' viewers, mostly sitting at home, are very used to watching events on Twitch or Youtube, so it's not a big change for them. Looking at Europe, we see that the LEC league of League of Legends was briefly paused to prepare the online solution, while CS:GO tournaments like the Flashpoint, ESL pro League or ESEA continue almost as if nothing happened.
Pavol Krasnovsky, CEO of esports analytics company RTSmunity, commented on the situation: "Even before current crisis, many betting operators realised that it is time to redefine their opinion regarding significance of Esports in their sportsbook offer. With all major sports events and leagues being cancelled or rescheduled, esports are becoming main target of punters, all around the world. In upcoming months, esports offer will become one of main deciding factors in punter´s choice of bookmakers."
On top of that, we see very quick reactions from well-known brands like the NBA teams, which decided to offer at least competitive matches in NBA2K when they can't play the sport itself. Another example can be the Australian Grand Prix, which was cancelled but ultimately resulted in heated esport battle between F1 drivers and other sports stars like Thibaut Courtois – to fill the void, they decided to race in an esport event, and to show the people what esports are about. And if you want to see some more examples, just look at football, where many teams played a game of FIFA20 against each other as the stadiums are on lockdown. And here are some more – Fox Sports network has revealed, that the inaugural eNASCAR iRacing Pro Invitational Series race on March 22nd drew 903,000 viewers on FS1, making it the highest-rated esports TV program to date. How crazy is that?
Hand in hand with sports is also one industry – the betting industry. With many classic sport events canceled, esports are now a shining beacon of content and product offers. Considering the already fast acceleration of the esports betting market, the whole coronavirus situation can be seen as a sort of "when life gives you lemons, just make a lemonade" moment. Aside from the fact that there is still a huge amount of events to bet on, there are also many new viewers and punters watching very closely to see what esports are about. And what they will see is mainly this – esports are innovative, very dynamic and able to adapt very easily. To make it possible to adapt for sportsbook operators,they need to act now, because very soon, the migration of punters will be done, and they will very quickly realize who has the most comprehensive offer.
EveryMatrix empowers operators to quickly launch into esports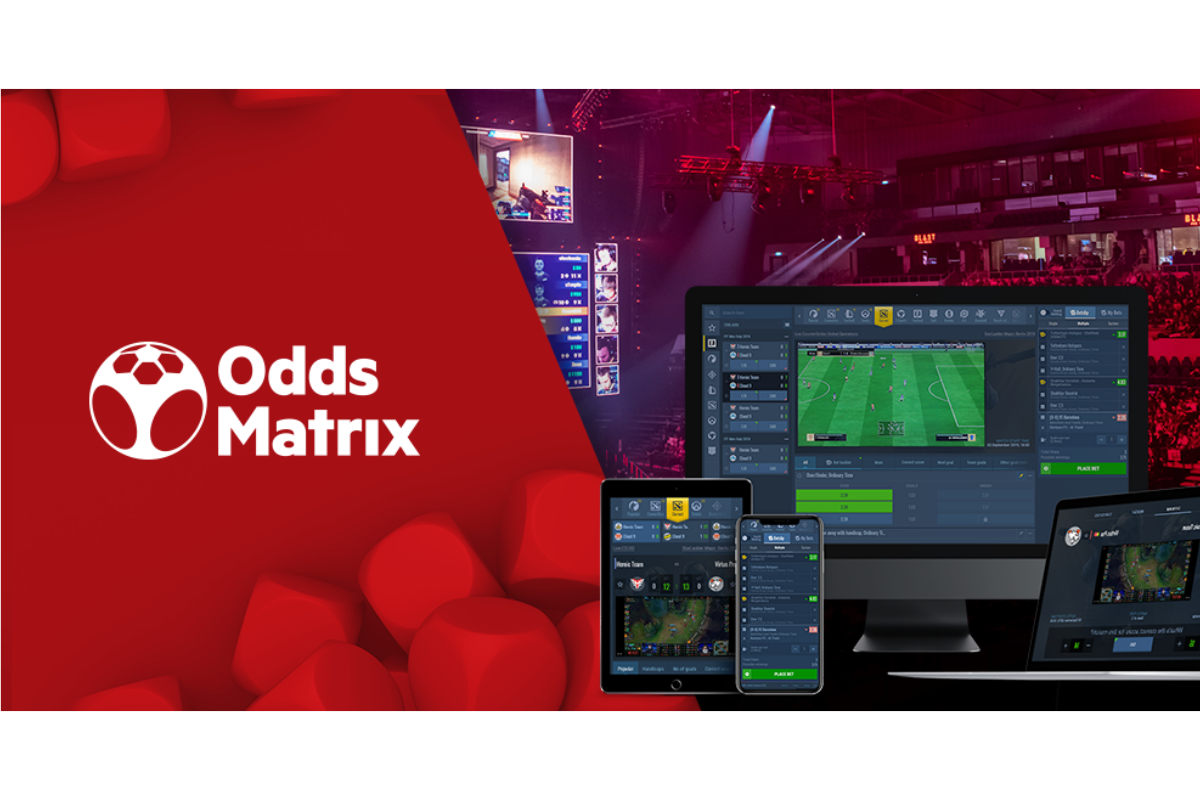 Reading Time:
2
minutes
EveryMatrix has enhanced its OddsMatrix Services to answer the sports betting market's demand for finding new entertainment options for punters worldwide. New developments include launching a new bespoke Esports Hosted Solution, expanding coverage by almost doubling the number of events, and growing video streaming capabilities.
Initially launched in early 2019, OddsMatrix esports services have been expanded massively in recent weeks to support clients' endeavours of exploring other sports business opportunities, after the cancellation of traditional sports events across the world.
Offering access to a market leading selection, including highly popular titles such as FIFA, NBA2k, CS:GO, LOL, Dota, among many others, OddsMatrix competitive coverage totals monthly more than 8,000 events with 5,000 live events, with video streaming available for over 90% of live events and a huge range of specialised betting markets specific to esports.
The new Esports Hosted Solution enables bookmakers to direct sports punters to esports by adding an extra tab or menu item with a very strong esports offering, fully hosted and managed by OddsMatrix. The new solution can be integrated with existing sportsbooks and mobile apps in two weeks.
Ebbe Groes, Group CEO, comments: "Along with virtual sports, esports are very much in focus during this sensitive situation. For esports, we've seen an enormous increase in turnover in the past weeks, and we're expecting to see the numbers go up even more. This is a clear indicator that esports are ready to step up into the mainstream and can also appeal to regular bettors, not only to computer games enthusiasts. In particular betting on sports-based computer games such as FIFA and NBA2K are extremely popular as an easy cross-over for traditional sports players. This can generate much-needed revenues in these wobbly times."
The esports services can be integrated into an already existing sportsbook as a quick Esports Hosted Solution, with a personalised front-end and seamless wallet and player management integration.
Read more about the esports offering at: www.everymatrix.com/oddsmatrix/esports-services/