Global Fortnite Tournaments From Super League Gaming And ggCircuit Offer $130,000 In Prizing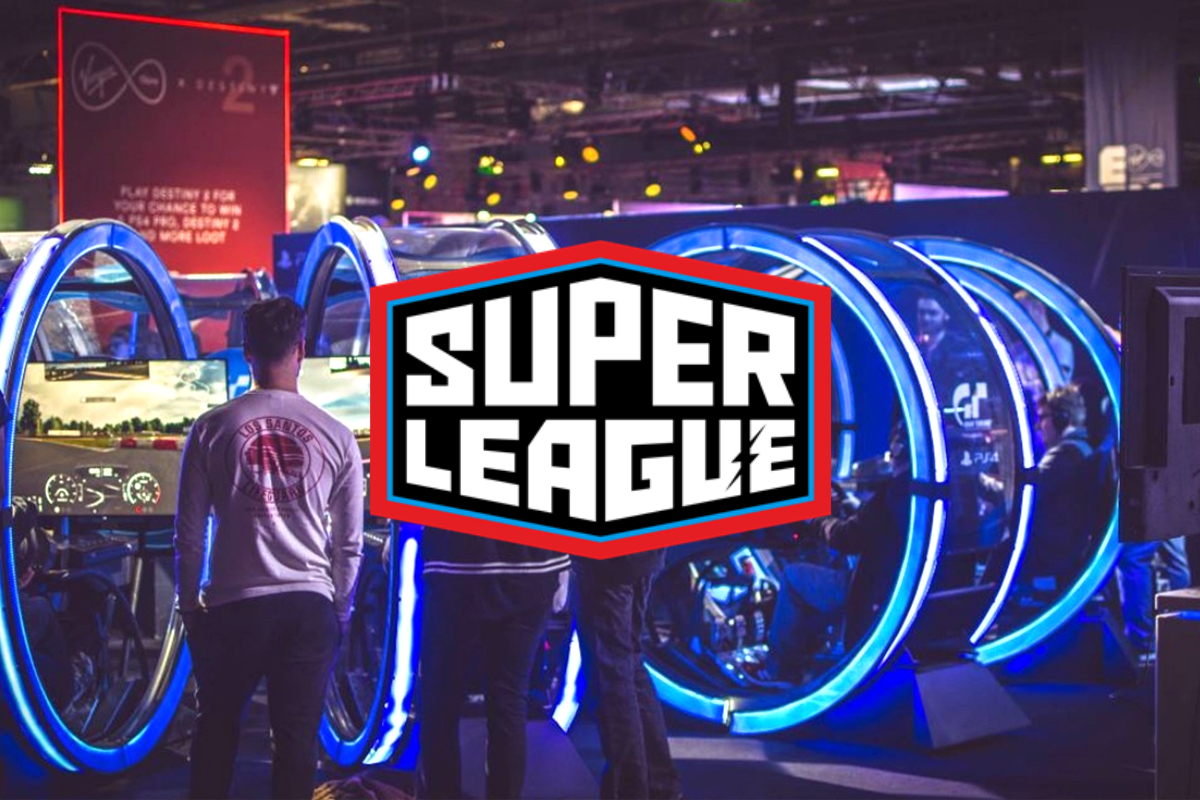 Reading Time:
3
minutes
$130,000 in Prizing Available Starting with a Worldwide Weekend Fortnite Tournament on October 25 Followed by Eight Weeks of "Manic Mondays" Beginning October 28 at Participating Gaming Centers
Super League Gaming , a leader in bringing live and digital esports entertainment and experiences directly to everyday gamers around the world, and ggCircuit, a leading cloud-based software solutions company for gaming centers, today announced a global schedule of Fortnite Squads and Solo tournaments featuring Fortnite Chapter 2.
Through this first program stemming from their expanded partnership, the organizations will offer the largest activations in Super League history, with a total of $130,000 in prizing. A squads "Weekend Showdown" will begin on October 25, with $50,000 in prizing available to players in five key regions: Asia, Europe, the Middle East, North America East, and North America West.  Then, starting on October 28, the companies will be running weekly Fortnite solo tournaments called Manic Mondays, also across the five key regions, with $10,000 of prizing being available each week.
The Fortnite offering with ggCircuit marks Super League's first in which mainstream competitive players will be participating from around the world at their local gaming centers on official Fortnite servers located in each key region. Prizing will be distributed evenly across the regions.
"Super League's vision has been rooted in the idea that competing in your favorite esport is more fun when you're together with other gamers," said Matt Edelman, chief commercial officer, Super League Gaming. "This first-of-its-kind program marks the beginning of taking that mission worldwide and is just the start of our commitment to help build and support local gaming center communities from New York to Berlin to Dubai and beyond."
"To be able to offer global competitions of this nature through our center management software platform ggLeap is a dream come true," said Zack Johnson, founder and CEO of ggCircuit. "The vision of the company when we started years ago was to build an industry leading solution for centers around the world, and it is now powerful enough to hold events on a scale unlike any other platform.  With five regions now supported, we can focus our sights on adding others over the next year that will continue to make this one of the only software solutions capable of supporting truly worldwide, mass-participation, multi-location tournaments."
Super League Gaming and ggCircuit formed a partnership in April 2019 to bring Super League esports events and leagues to gaming centers across the world through ggCircuit's network of gaming centers. In the five ensuing months, Super League's user base and number of markets more than doubled. Based on the growth of the programs and the overwhelming positive response from gaming center operators, the companies deepened their strategic partnership with a focus on more programming, more player benefits, and an all-new monthly subscription offering called Super League Prime, which will launch later in 2019.
Super League Prime will give players exclusive access to select events, special gamer-centric rewards and giveaways, and valuable perks that can be used at their local gaming center—all designed to make gaming together in-person the best experience possible.
About ggCircuit:
ggCircuit officially started out as a grassroots movement in 2008 by a group of passionate LAN Center owners/managers that wanted to provide better management software for cybercafes, universities and LAN centers worldwide.  Drawing on their collective experience as center owners since 2004, they developed a state-of-the-art software management system, ggLeap, that was not only easy and flexible for centers to use, but also delivered end-user features that kept gamers engaged, offering more benefits than they would get by playing at home. Since ggCircuit's humble beginnings the company has evolved into a fully-fledged esports services company providing not only center management software solutions, but also rolling out a global competition and rewards system, managed esports events and tournaments and center consulting support services. As the esports scene continues to grow, ggCircuit is expanding and is positioned to iterate, improve and add services and solutions for centers, business partners and gamers across the globe. For more information, please visit: https://corporate.ggcircuit.com/.
About Super League Gaming:
Super League Gaming, Inc. (Nasdaq CM: SLGG) is a global leader in the mission to bring live and digital esports entertainment and experiences directly to the more than 2 billion everyday gamers around the world. The company operates premium city-vs-city amateur esports leagues, produces thousands of live competitive and social gaming events around the country, and publishes multiple forms of content celebrating the love of play on its websites and all major platforms including YouTube, Twitch and Instagram. Super League's vibrant audience of players and viewers spans age groups, skill levels and game titles, including an avid community of Minecraft players on Minehut, highly engaged viewers across one of the largest social video networks in gaming through Framerate, and local communities that have developed through partnerships with high-profile venue owners such as Topgolf, Cinemark Theatres and numerous independent fast-casual restaurants. Super League also is becoming the primary consumer-facing brand on PCs in more than 600 gaming centers around the world through a partnership with ggCircuit, giving the company a daily global footprint on a true grassroots level. With firm conviction that gaming together is more fun than gaming alone, Super League provides players with a global competitive framework and engaging content designed to foster the long-term growth of esports.
Game on for the Global Esports Federation With Top Ranking Esports Athlete Tokido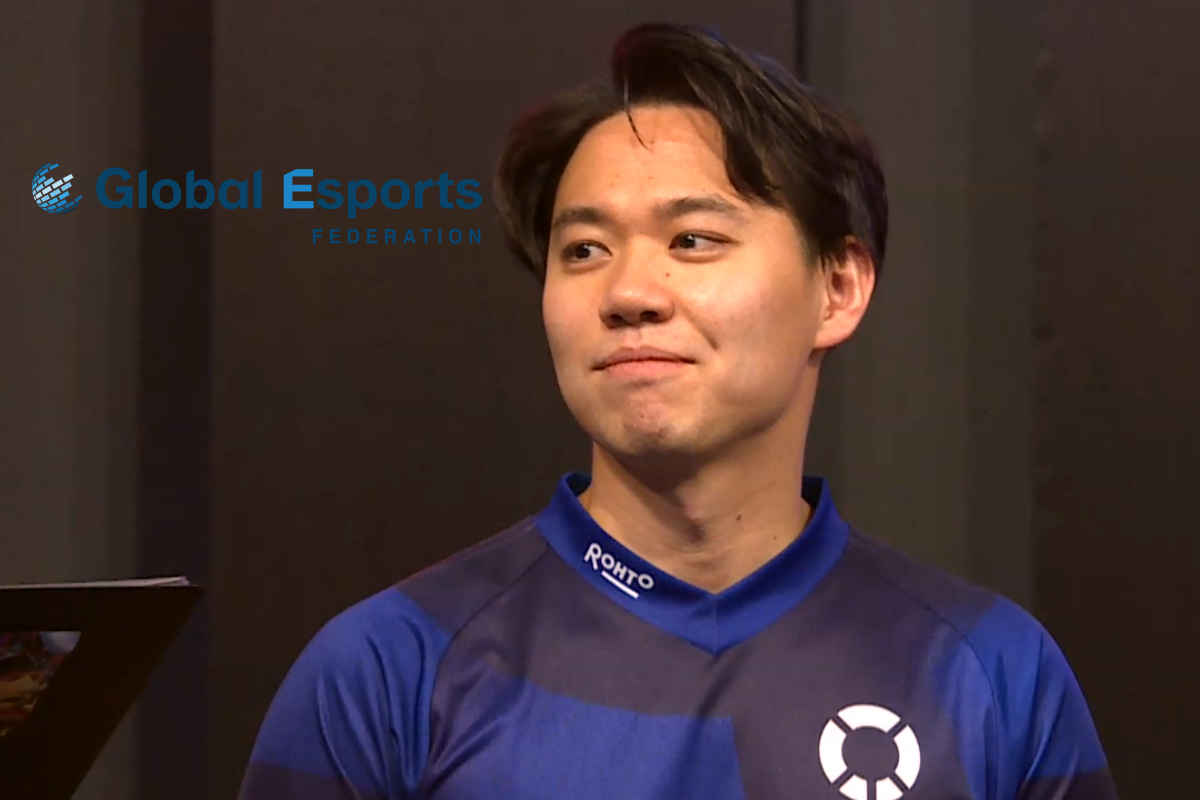 Reading Time:
2
minutes
The Global Esports Federation enhances its Athletes and Players Commission with the inclusion of Japan's top gamer, Hajime Taniguchi, better known as Tokido.
"Esports is now among the fastest growing sport and entertainment globally. Skills and commitment alone are not enough to guarantee long-term success in esports, health and wellbeing are as important to ensure a sustainable career in esports. I'm honored to be a part of a worldwide organization that places equal emphasis on the overall wellbeing of players and athletes, empowering them to keep levelling-up their game, and at the same time establishing a sustainable career pathway for esports athletes to succeed," said Tokido, Esports Champion, Member of Athletes and Players Commission, Global Esports Federation.
"We are thrilled to welcome an esports legend onto the Athletes and Players Commission. I trust that the Global Esports Federation will benefit greatly from his expansive experience having competed on some of the most prestigious world stages in esports," said Charmaine Crooks, Vice President and Chair, Athletes and Players Commission, Global Esports Federation. "Tokido's involvement in the Commission will help further the detailed work we have already put in to shape the organization, convening this incredible community, while enhancing the representation of the world's esports athletes."
Recognized by fans and the esports community as one of the "Five Gods" of Japanese Street Fighter with a long legacy of winning at the game across multiple eras, Tokido has won many global and domestic titles including, Evo (2002, 2007 and 2017), Canada Cup (2018 and 2019) and Topanga Championship 2020. Hailing from Okinawa, he grew up in Yokohama, Japan and graduated from Tokyo University. Tokido became a professional gamer in 2010 and was a member of Team Mad Catz from 2011 to 2016 and Echo Fox between 2017 and 2019. He has also published two books that chronicle his journey to becoming a professional esports champion; and explain his personal philosophy on commitment and determination that expanded his esports career.
UltraPlay is the Esports Service Provider in the Nordics from BSG Awards 2020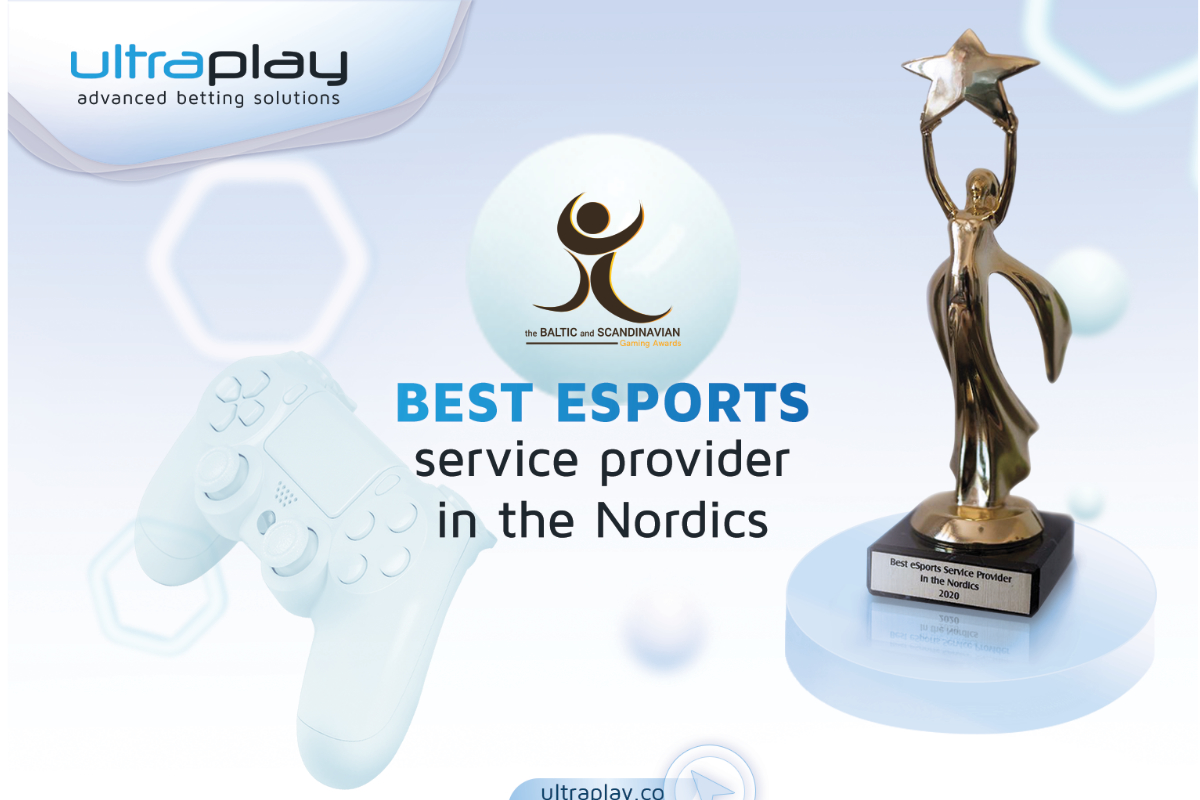 Reading Time:
< 1
minute
Bulgarian-based company UltraPlay has been recognized by the Baltic and Scandinavian Gaming Awards as the Best Esports Service Provider in the Nordics 2020. The awards ceremony was held last week in Tallinn, during the first live conference since March this year. The winners have been decided by a final vote, which was submitted by the attending participants.
BSG Awards are continuing its mission of creating an independent, fair and representative awards event that recognizes significant achievements within the Baltic and Scandinavian gaming industry.
Lyubomira Petrova, CMO at UltraPlay said: "We are honored to be acknowledged as the Best Esports Service Provider in the Nordics – a region that is particularly strong when it comes to eSports. It's the second time in a row to be highly recognized by the BSG Awards and its attending delegates, which confirms we are on the right track – developing and enhancing this very specific betting vertical."
Last year, UltraPlay has won the Best Esports Service Provider in the Baltics. With the company's efforts in expanding its presence in the Scandinavian region, UltraPlay has achieved to add the latest accolade to its portfolio of 18 awards.
Evolved Buys ARC to Gain Global Footprint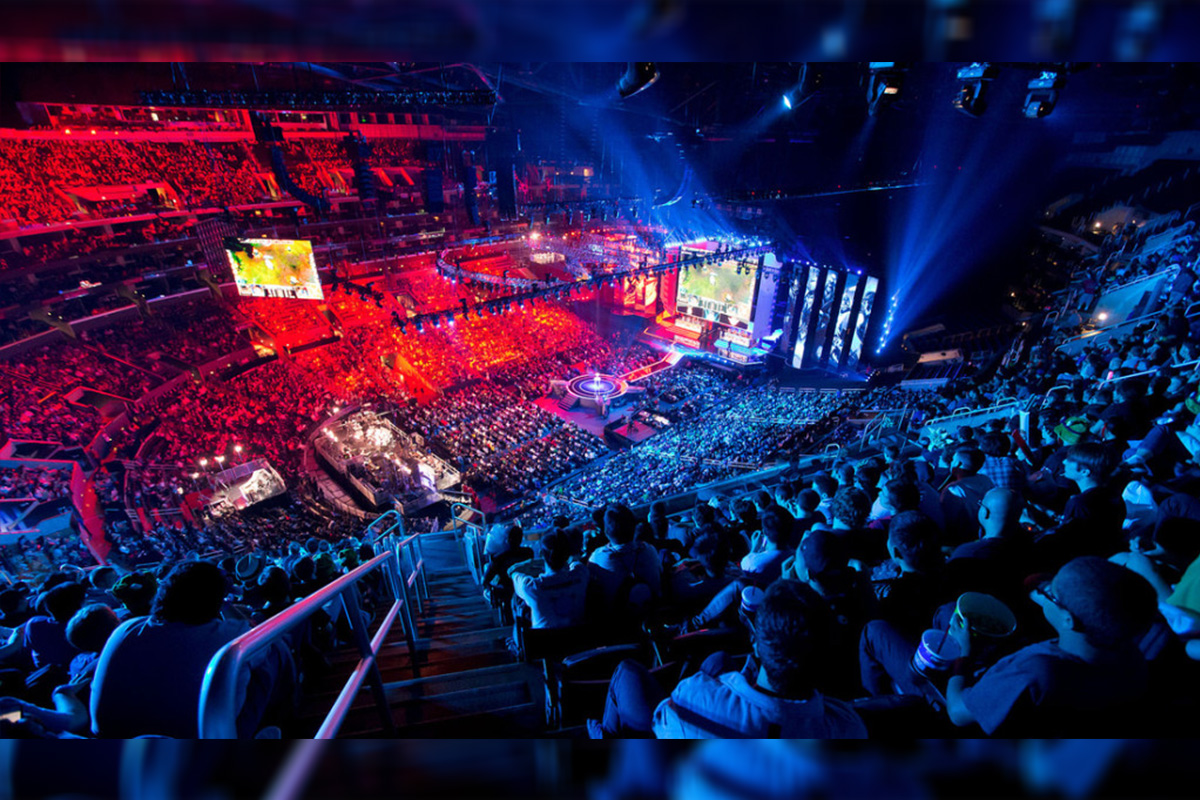 Reading Time:
< 1
minute
Evolved, the award-winning esports agency has acquired ARC, an emerging French esports agency.
Ryan Morrison, CEO of Evolved elaborated on the deal: "The team at ARC has a proven track record of success in representing top esports talent in Europe, and fighting as hard as possible for their clients," says. "In working together, we'll set the standard for player representation in Europe and make great strides to support the European esports scene. I'm pleased to welcome the team to the Evolved family and look forward to uniting our efforts to grow our reach and support our mission across the globe."
Led by notable esports agent Nathan Laprade, ARC will continue to operate out of Paris, France and service clients across Europe.
Laprade said: "Joining Evolved is a big step for our players and us. As pioneers in the European region, we have been bringing value to players' careers for years, and we are thrilled that our efforts will be strengthened with our partners at Evolved who stand for the same values as us. This move will benefit our players greatly, as they will gain access to a world-class team who will, with us, support their professional development, protect their interests in negotiations, and secure new opportunities throughout their careers."
A number of games from Evolved has become player favorites, as evidenced from the fact that it has negotiated more player deals than any other agency.