EvenBet ready to unveil its full-stack poker portfolio at SiGMA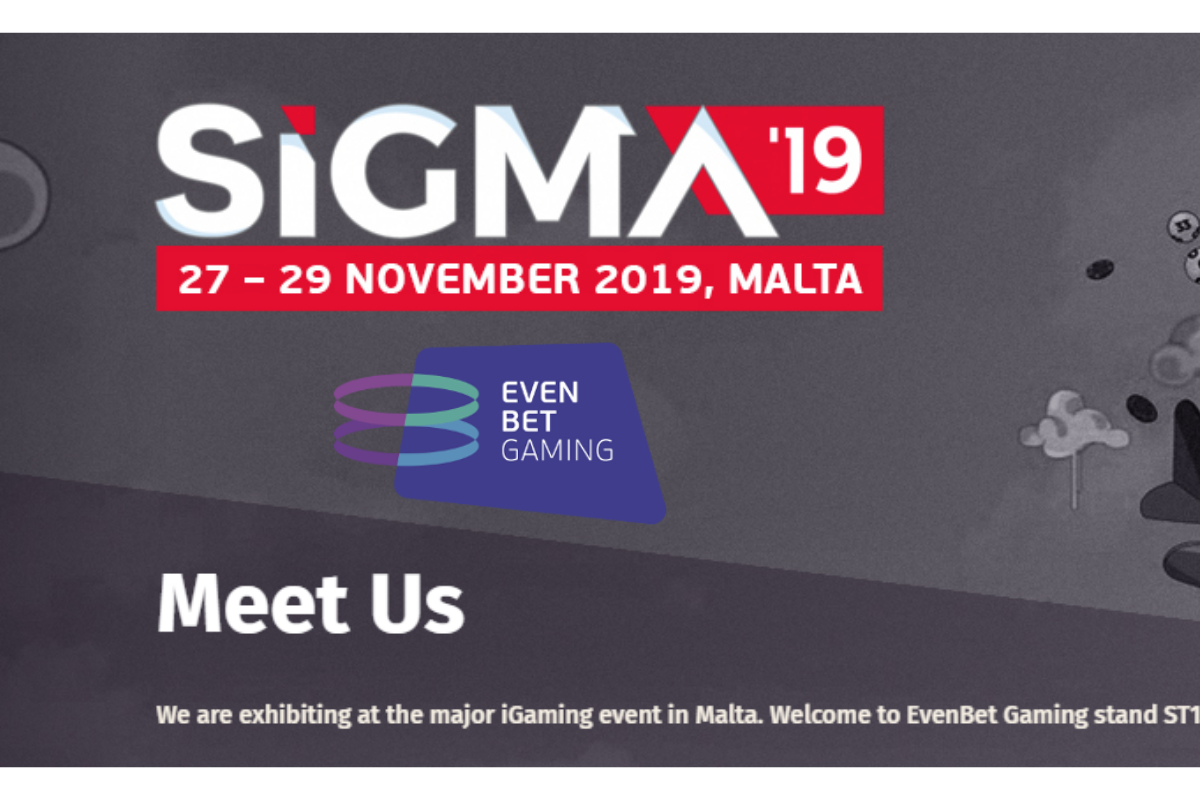 Reading Time:
2
minutes
Award-winning developer set to showcase pioneering platform at stand ST15 in Malta
Leading online gaming software developer EvenBet Gaming is all set to showcase its world-class omnichannel poker portfolio at next week's milestone SiGMA conference.
Malta's major iGaming summit is held between 27-29 November at the Malta Fairs & Conventions Centre in Ta' Qali, and EvenBet is on site for the third successive year to exhibit its growing global reach and innovative software, featuring its latest rollout, Multi-Games, which merges casino games and poker into exciting new gaming formats that speak to both seasoned players and poker novices.
Delegates attending stand ST15 will be able to experience first-hand how the supplier's core poker solutions, casino-game integration options, not to mention broader business opportunities, have been reigniting the vertical over the past 12 months. These components can now be effortlessly integrated into any sportsbook where players can then draw from around 30 poker games.
EvenBet's state-of-the-art technology and functionality allow for a simple API integration, with other features including a seamless wallet and a full user database, with a routinely upgraded and localised UI. In addition, all poker rooms have a flexible front end which enables them to be customised to any operator's specific branding.
Dmitry Starostenkov, EvenBet Gaming CEO, said: "We can't wait to return to Malta and show how our poker offering can boost engagement and revenues for casino and sportsbook operators. Starting with SiGMA's annual poker tournament, which provides the traditional curtain-raiser to proceedings at Malta's InterContinental Hotel. I hope to see you there.
"Poker is a proven cross-channel tool, enriched by EvenBet's exciting multi-format gameplay, which is benefitting operators across the globe. With so much core technological evolution already behind us, we now look forward to growing in accordance with those advances. SiGMA provides us with the perfect opportunity to catch up with existing partners and meet new clients with whom we can broaden our mutual horizons. You can come and find us at stand ST15."
To book a meeting with EvenBet, please email: [email protected], or call +356 99 656 474.

EvenBet has launched nearly 100 poker rooms over the past 10 years, offering 28 different game types to approximately five million active players. The company continues to place a responsive and reliable poker solution at the heart of its progressive omnichannel portfolio.
Cyprus: 3rd Safer Gambling Conference – Online edition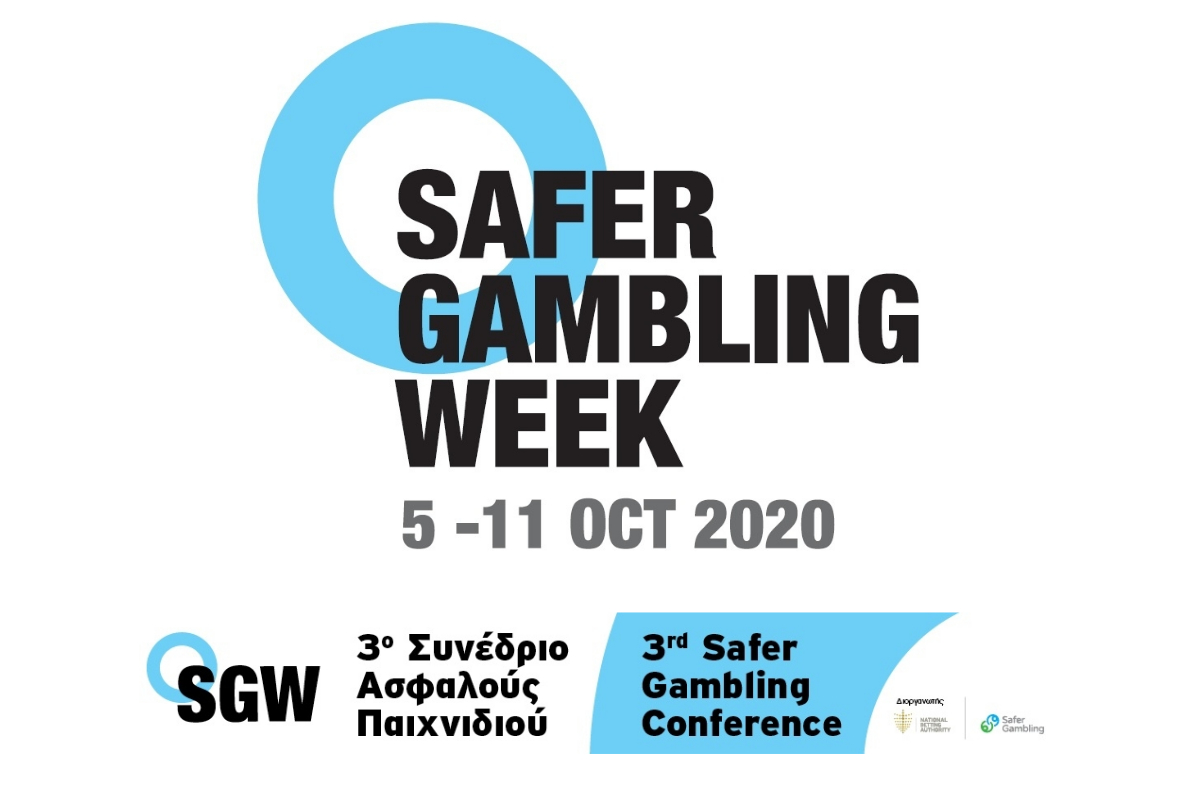 Reading Time:
< 1
minute
The National Betting Authority in Cyprus organizes the 3rd Safer Gambling Conference (SGC) on Monday 5th of October 2020, from 09:00-13:00 CET, online.
The conference, which is being held for the 3rd consecutive year, is part of the Safer Gambling Week. This year, the conference has a new name, introducing a new philosophy regarding the meaning of safe participation in gambling. The focus on safer gambling promotes a new understanding that emphasizes on the responsibility of gambling operators to protect their players by introducing relevant practices and policies beyond state regulations.
The conference aims to inform and inspire participants through presentations by distinguished professionals and various stakeholders, who will discuss and exchange opinions regarding safer gambling practices. It will cover topics such as "The impact of COVID-19 pandemic on gambling behaviour and players' protection", "The use of artificial intelligence and new technologies", "Gambling disorder and youth", "Behavioural insights and safer gambling" and more.
Leading experts and distinguished speakers will share their knowledge and thoughts. The list of speakers includes Professor Marc N. Potenza, Dr. Michael Auer, Mr. Simo Dragicevic, as well as operators and regulators and other experts in the gambling industry.
The Safer Gambling Conference is addressed to gambling industry professionals, academics, mental health professionals, business consultants, the media, youth workers, law and advertising agencies, sports federations, and civil society.
Participation is free, but registration is essential. You can register here.
GAMING REPORT – IBERIAN PENINSULA – Focus on Spain and Portugal at European Gaming Congress VE (#EGC2020VE)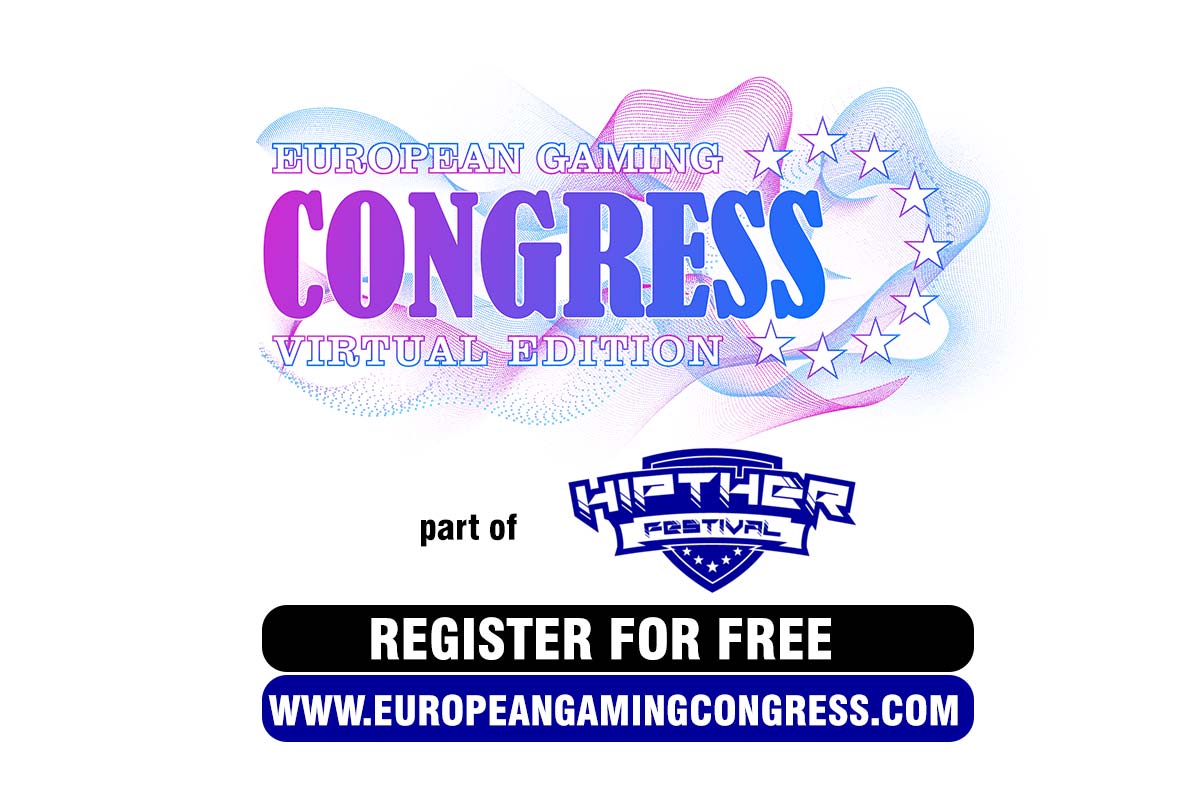 Reading Time:
2
minutes
Spain and Portugal in focus at European Gaming Congress VE (Virtual Edition).
#EGC2020ve – You may already know this, but Spanish and Portuguese are classified as a Romance language, along with Catalan, Italian, French, and Romanian. Both are beautiful languages with a wide global influence on business and culture.
However, one does stop and reflect on the curse words that have been going on when the Spanish Minister of Consumer Affairs Alberto Garzón has proposed a series of measures that will toughen up regulations on betting companies, including restrictions to sponsorship agreements and advertising exposure.
This happened 2 months ago and the ban follows the approval of laws as part of Spain's "Royal Decree on Advertising" which currently permits a four-hour advertising window for betting companies, but does not authorize any exposure out of the timeframe.
In addition to the ban on shirt sponsorships, the new decree will prevent gambling companies from being allowed to sponsor stadium names nor any other aspect associated with the teams.
Also in Spain, CONFAD (Spain's National Commission to Combat the Manipulation of Sports Competitions and Betting Fraud) has published its action plan for 2020/2021, outlining 21 directives to safeguard the integrity of Spanish sports.
Supporting CONFAD directives, Spain's Consumer Affairs Ministry states that the action plan will be implemented by the DGOJ and further coordinated with Spain's National Sports Council, federal police force, and Guardia Civil.
In Portugal, the RJO (Regime Jurídico dos Jogos e Apostas Online) received constant and heavy criticism within the gambling community during its implementation procedure, with the special gambling tax the main subject of criticism and within this context.  However, the online gambling tax regime has recently been amended and the Portuguese State Budget for 2020 states that the tax regime will be reassessed within a maximum period of two years.
The SRIJ (Serviço de Regulação e Inspeção de Jogos) has been also closely monitoring social games that are made available in Portugal and that use themes similar to the ones subject to regulation (for example, casino games, slot machines, poker or bingo), to assess whether these games should be subject to the licensing regime provided under the RJO.
As you may see, there is plenty of news to share about the Spanish and Portuguese gambling industry, but we will leave that to the expert who will join the "GAMING REPORT: IBERIAN PENINSULA" panel discussions at the virtual edition of European Gaming Congress 2020.
The virtual edition of European Gaming Congress 2020 is taking place between 6-7 October and gathers top names of the gaming industry who will present their insights to create Europe's largest gaming compliance gathering.
THE EASY AND FREE REGISTRATION PROCESS IS SPONSORED BY ALTENAR AND YOU CAN REGISTER FOR FREE HERE!
The conference covers +28 jurisdictions and you have the opportunity to dive into quality information about the Iberian peninsula with Óscar Madureira (Senior Associate at Rato, Ling, Lei & Cortés) and Arcangelo Lonoce (Head of Business Development – Europe at Habanero Systems).
The panel discussion will be moderated by Fernando Saffores (Founder & Director at Focus Gaming News) and promises to bring a wealth of Latin information.
You can find more details about the speakers' and moderator on the official website of the conference: www.europeangamingcongress.com
AS MENTIONED ABOVE THE EASY AND FREE REGISTRATION PROCESS IS SPONSORED BY ALTENAR AND YOU CAN REGISTER HERE NOW!
Melco Appoints Grant Johnson as New Head of City of Dreams Mediterranean and Cyprus Casinos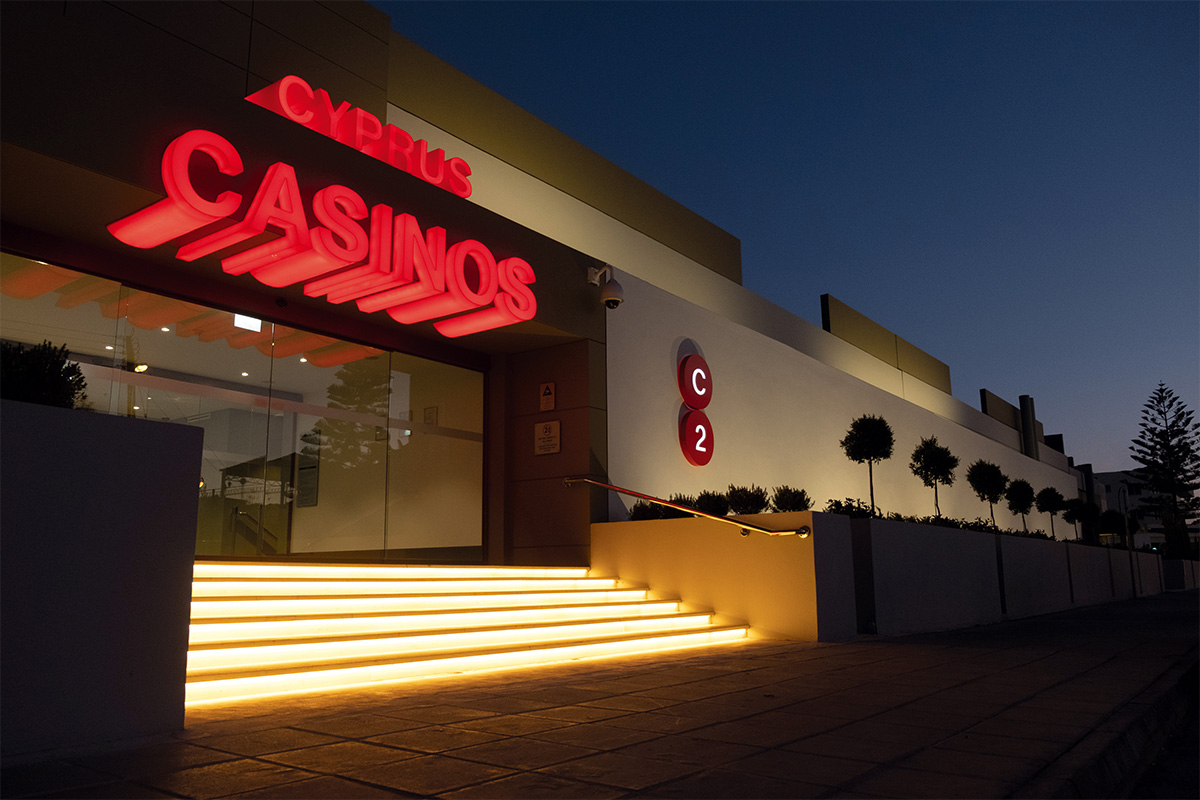 Reading Time:
< 1
minute
Melco Resorts and Entertainment has promoted Grant Johnson as the Senior Vice President and Property General Manager of City of Dreams Mediterranean and Cyprus Casinos "C2". Johnson will report to Evan Andrew Winkler, President of Melco.
Johnson is responsible for the continued development of the upcoming City of Dreams Mediterranean which will be the largest Integrated Resort (IR) in Europe and the management and operations of Cyprus Casinos. Mr. Craig Ballantyne, Property President of City of Dreams Mediterranean and Cyprus Casinos, retired on April 1.
"Congratulations to Grant Johnson on his new appointment. With his proven track record of delivering growth for the company I am confident that we can continue pushing boundaries as a global leader in innovative luxury entertainment offerings. This promotion represents Melco's commitment to internal career opportunities. I also wish to thank Mr. Craig Ballantyne for his outstanding service to Melco as Property President of City of Dreams Mediterranean and Cyprus Casinos and wish him the very best for his retirement," Lawrence Ho, Chairman and Chief Executive Officer of Melco, said.
Prior to this promotion, Johnson was SVP, Casino Sales, Marketing & Operations at Studio City in Macau, and previously was SVP, Casino Sales & Marketing for Altira Macau and Mocha Clubs. Prior to this, Johnson handled various non-gaming marketing roles throughout Melco properties in Macau. Johnson began his career with Melco in 2011.