EveryMatrix appoints co-founder Stian Hornsletten as Group Chief Commercial Officer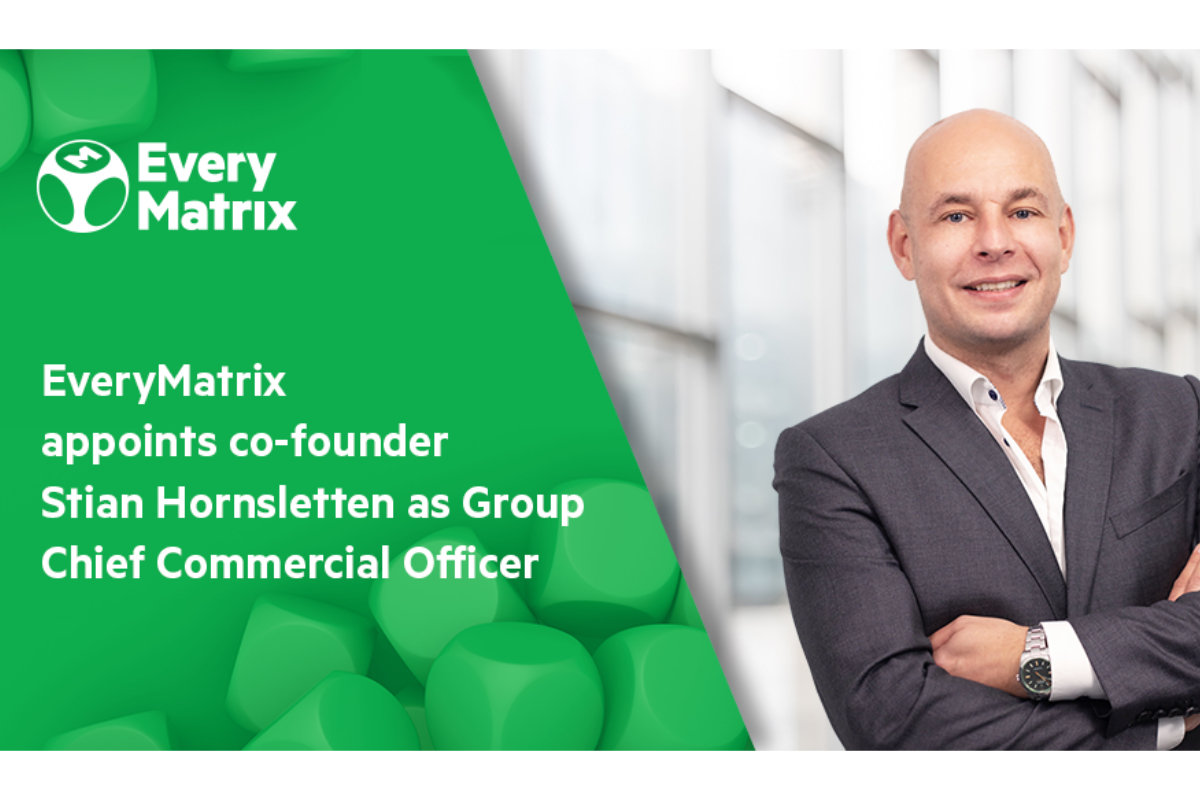 Reading Time:
2
minutes
EveryMatrix is delighted to announce the recent appointment of Stian Hornsletten in the role of Group Chief Commercial Officer. Previously CEO of the company's casino unit, Hornsletten has taken over his role as CCO to drive the company's commercial strategy forward, bring new large operators on board, and oversee the sales, marketing and account management teams.
Besides establishing and leading the CasinoEngine business unit, Stian Hornsletten is also the co-founder of EveryMatrix, being a prominent figure within the company for the last 12 years. Hornsletten has over 19 years of experience in the online gaming industry, being an early entrant into betting exchanges and online poker and successfully leading many ventures to market.
Hornsletten's extensive business knowledge and experience were crucial in propelling EveryMatrix's casino product forward, managing to sign and launch over 30 new casino clients in the past two years, including highly successful operators like Tipico or the Norwegian state-owned Norsk Tipping. Under his lead, CasinoEngine reached at the beginning of 2019 over 230% YoY GGR growth and is processing now over one billion game rounds per month.
Ebbe Groes, EveryMatrix Group Chief Executive Officer, comments on the recent appointment: "I've known Stian for a long time now and I am thrilled that he accepted to take over EveryMatrix's commercial growth across all business units, from sports betting, payments to affiliate and, of course, casino. Stian is both my business partner and trusted friend and having him in this commercial role is a great win for EveryMatrix.
"Thanks to Stian's technical skills, passion for this business and comprehensive expertise, I believe we can reach the commercial objectives we have set and prove once more that EveryMatrix is a leading B2B company within the iGaming industry."
Stian Hornsletten, EveryMatrix Chief Commercial Officer, says: "This is a very exciting time to be joining the commercial teams, and I look forward to working together with my colleagues to ensure that the company's commercial strategy, products and service level are robust in today's business environment.
"Our goal is to continue to increase market opportunities for partners and clients by focusing on providing our specialised technology and modular solutions alongside excellent service."
PartnerMatrix inks partnership agreement with DAOGroup
Reading Time:
2
minutes
PartnerMatrix broadens its market reach by signing a referral agreement with DAOGroup, a blockchain solutions provider. DAOGroup will now direct its DAOWallet clients to PartnerMatrix's affiliate and agent management solution.
DAOGroup's premier product is DAOWallet, an advanced cryptocurrency-fiat gateway with industry-leading features key to the iGaming sector. Through the new partnership with PartnerMatrix, DAOGroup will also offer the most advanced affiliate and agent management solutions for all its DAOWallet clients.
Levon Nikoghosyan, CEO of PartnerMatrix, shares: "This is another step PartnerMatrix takes towards our goal of reaching wider markets, and our team is ready and excited for the opportunity to work with DAOWallet clients. DAOGroup has already established itself as a strong competitor even for large market contestants. I see huge potential in their upcoming platform, betting solutions, and games, and with DAOWallet already launched and highly-regarded in the market, the future looks bright."
Glen Bullen, CCO of DAOGroup, comments: "PartnerMatrix offers the industry's best affiliate management system, while DAOWallet delivers the industry's best cryptocurrency-fiat gateway. So, we have full confidence in referring clients who have selected to partner with us over to PartnerMatrix, as we both share the same drive to support our clients with the best possible products and solutions."
Glen Bullen shares that affiliates are the lifeblood of the iGaming industry and a vital driver for player acquisition and increased revenue: "iGaming is a highly-competitive space, and operators must constantly ensure they are delivering on all fronts, and differentiating themselves with the very best products and support."
"Just as it is now vital to include a cryptocurrency option like DAOWallet in their payments offering, to ensure they are meeting the requirements of all players across all markets, an operator must ensure they are supporting their affiliates and agents with the very best management tools, like PartnerMatrix delivers, to ensure the long-term growth of that vital network. No supplier or operator can ever rest on their laurels, or their affiliates, players and partners will just go elsewhere."
MoneyMatrix appoints Samoil Dolejan as Chief Executive Officer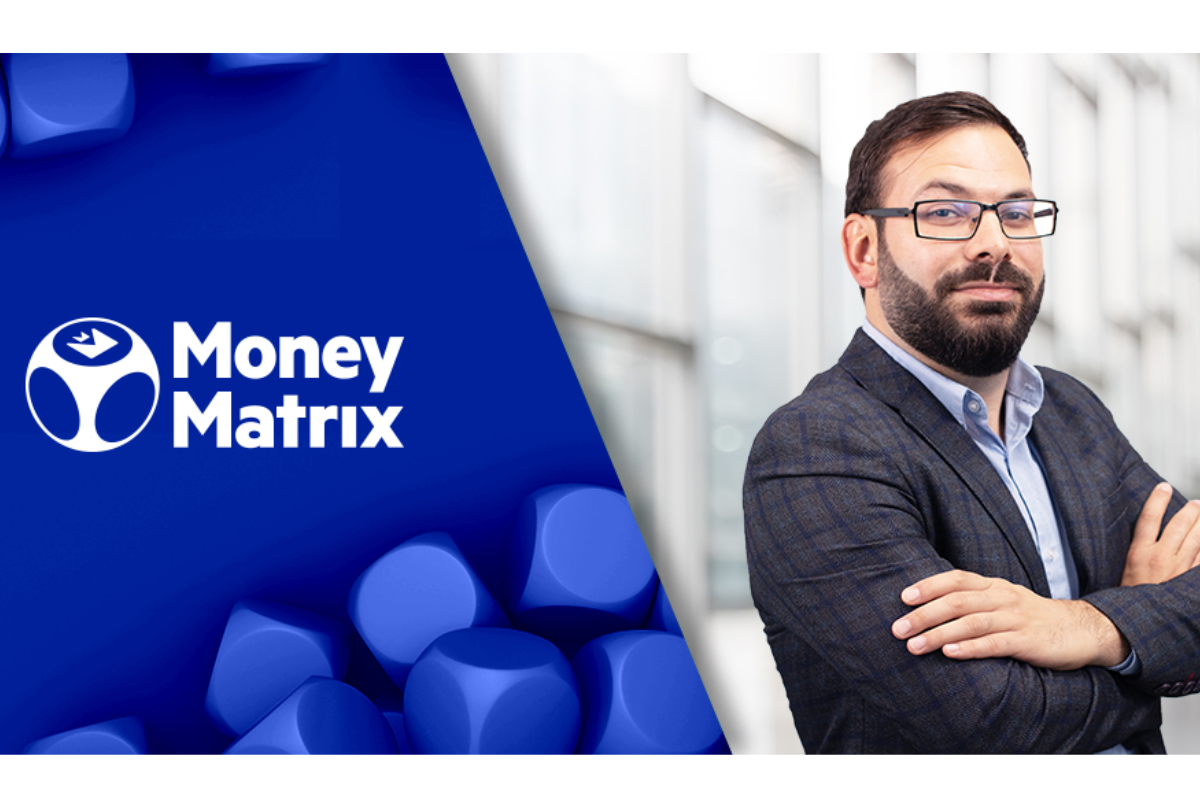 Reading Time:
2
minutes
MoneyMatrix is pleased to announce the appointment of Samoil Dolejan as the company's new Chief Executive Officer effective immediately. As head of MoneyMatrix, Samoil Dolejan plans to strengthen operational capacity, expand client portfolio, and continue to increase our ever-growing offering of payments solutions.
Samoil Dolejan worked in Finance before getting involved with software development at EveryMatrix. With a degree in Business Administration and a master's degree in Risk Management, Samoil oversaw multiple projects of a private equity fund during his career. Samoil's tenacity and "getting-things-done" approach helped him well in the last 5 years at EveryMatrix, where he held the CEO position of the EveryMatrix's PAM and the CFO position for the Group.
As a part of EveryMatrix, MoneyMatrix is based in Malta, at the heart of the iGaming industry, and is a standalone Financial Institution regulated by MFSA. MoneyMatrix is currently handling over €100 million in monthly transactions, while successfully catering to over 60 iGaming merchants.
Ebbe Groes, Group CEO of EveryMatrix, comments: "I am delighted to have Samoil on board as the CEO of our payments company. Samoil's experience with EveryMatrix gives him the competitive edge a person in this role needs to understand the operational and financial requirements of clients.
"Over the years, Samoil has become a trusted stakeholder in the company, and I do not doubt that he can keep MoneyMatrix on the path of prosperity and success. He can run the long marathon, not take the easy route, and still achieve his ambitions, which proves he's the right man for this job."
Samoil Dolejan, CEO of MoneyMatrix, says: "EveryMatrix is a company that pushes people to achieve their biggest ambitions. The payments industry, where the competition is fierce, is a great place to test your metal.
"Constant changes are driving innovation and shifting the balance of power between players. The conversation is changing from "how much will it cost?" to "how much value will it bring?". Companies that will be able to bring consolidated value to their clients will be successful. MoneyMatrix has many value-adding features that help companies of all sizes to be agile and profitable, and I am excited to help the world learn about them!"
EveryMatrix publishes The State of Esports Betting Report 2020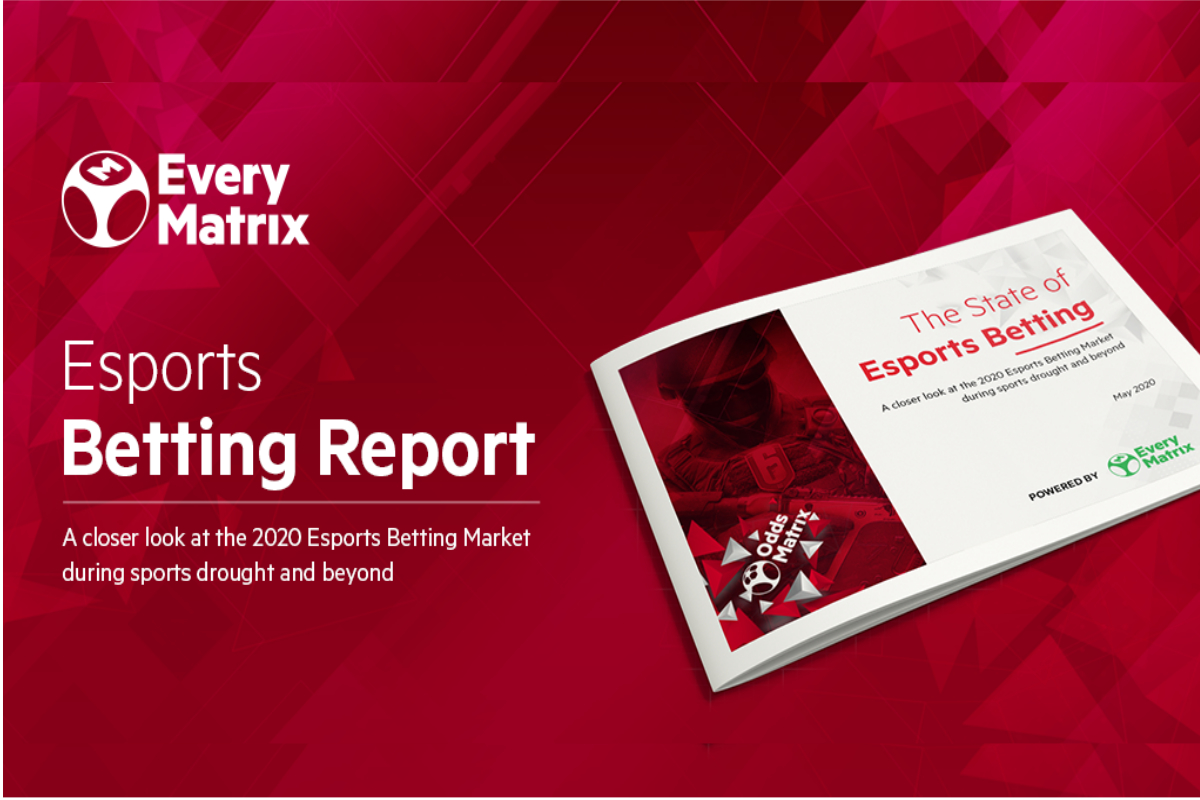 Reading Time:
2
minutes
B2B technology provider EveryMatrix launches The State of Esports Betting Report 2020, an in-depth analysis of the betting industry during sports drought and beyond. The comprehensive information empowers bookmakers with up-to-date insights on how esports can become an enduring growth strategy.
The State of Esports Betting Report 2020 aims to shed light on the gained popularity of esports and how they can help bookmakers stay afloat during this time. The 43 pages long in-depth analysis deeps dive into a substantial amount of data, comparing esports to traditional sports in terms of key metrics, their impact on both operators and providers, the integration solutions, as well as other esports essential stats.
With over x40 growth of esports betting registered in less than a month, fuelled by two major esports titles, FIFA and NBA 2k, esports is undoubtedly rising along with traditional sports.
Ebbe Groes, Group CEO of EveryMatrix, says: "The last 8 weeks were quite dramatic. Esports entered the scene with a bang, from being a niche, only a small sub-segment of sports betting, without receiving many considerations from operators, to being today a very large part of the offering available on the market.
"Operators who already had esports or who were able to integrate them quickly, are ultimately the ones who are making the most out of the current lack of real-life sports events. The ones who were not so agile, are unfortunately seeing massive losses. However, it is not too late to jump on the esports bandwagon, especially since predictions show that betting on esports is here to stay. Ultimately, the aim is to maximize sportsbook revenue and diversify the offering."
Key topics of the report include esports betting coverage compared to real sports, key drivers of esports betting, player behaviour and bettors' profile, key data and insights for esports betting, a comprehensive analysis of betting suppliers, providers, and operators, and long-term profitability.
The State of Esports Betting Report 2020 is available for free and can be accessed on EveryMatrix.com.