Torque Esports data experts highlight in-game promotion as the new "force" in marketing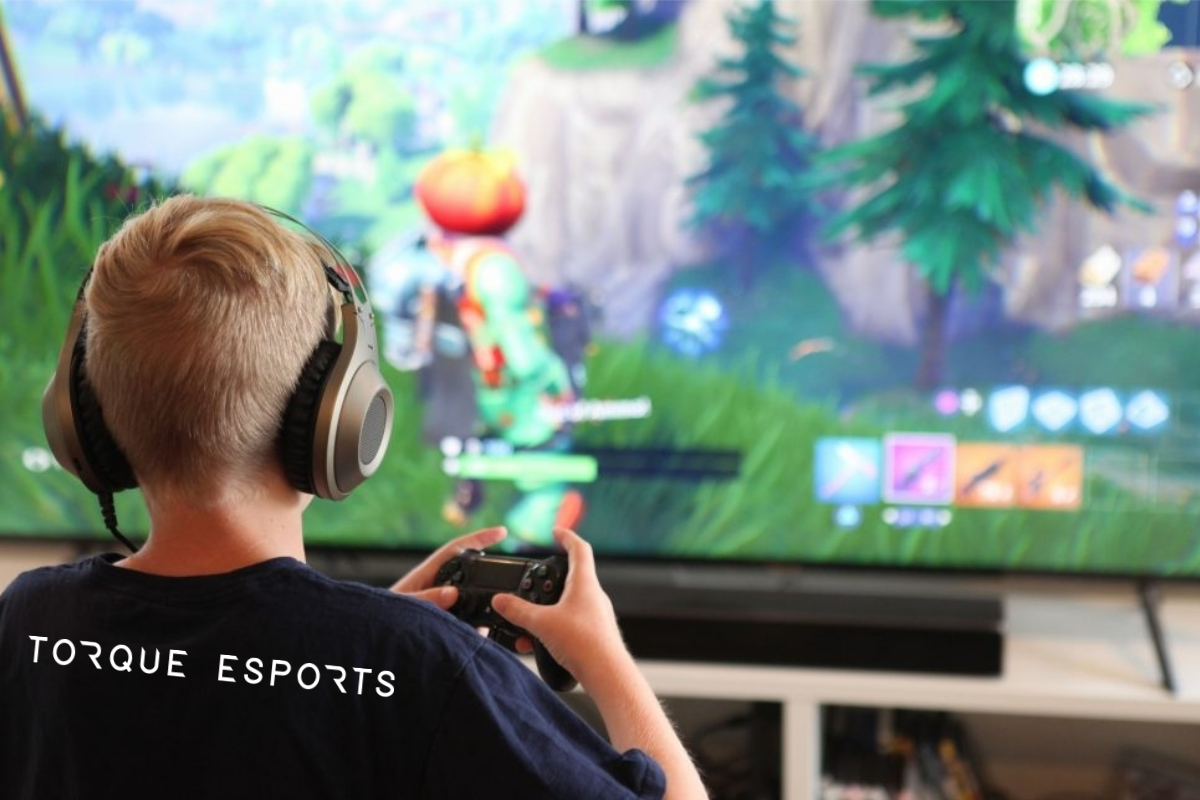 Reading Time:
2
minutes
Torque Esports Corp., Saturday's Star Wars Rise of Skywalker Fortnite in-game promotion again highlighted the massive growth potential for gaming as a critical global marketing platform according to Torque Esports' data steaming experts, Stream Hatchet.
Not only was the in-game introduction, movie clip and gaming experience enjoyed by millions of Fortnite gamers, more than 50,000 gamers live-streamed the experience on their Twitch, YouTube Gaming, Mixer and Facebook channels – reaching more than 3.1 million viewers.
The use of Fortnite as a marketing platform by Star Wars follows in the footsteps of Marvel/Disney's campaigns for the past two Avengers movies, and the multimedia in-game concert event last February by artist, Marshmello.
"Our team at Stream Hatchet monitor live streaming data on all platforms, and we're beginning to see a trend where gaming promotions are becoming a critical component for major marketing campaigns," Torque Esports president and CEO, Darren Cox said.
"The unique thing about promotions like the Fortnite/Star Wars event is you not only have millions of eyeballs watching in-game, there are also millions watching the live streams from individual gamers.
"It is the ultimate social network – thousands of gamers sharing your content with their followers."
"The beauty of both the in-game activities and the live streams is that brands can get very precise data as to who is watching, when are they watching, and where they are watching. These demographics are just not available from traditional media like television, print, or radio."
Barcelona, Spain-based Stream Hatchet is one part of Torque Esports' broad esports gaming group of companies. Torque also owns the Lyon, France-based gaming studio Eden Games – the producers of leading motorsports titles F1 Mobile and Gear.Club.
"We're learning from the team at Eden Games about the dramatic growth and interest level of brands wanting to use gaming as a marketing platform," Cox said.
"The secret is not just slapping a name on a billboard in the game but creating an immersive experience like Disney did with Star Wars and Fortnite.
"At Torque Esports we're uniquely positioned to not only create unique in-game opportunities for brands, but provide precise and accurate data intelligence on the broad audiences we can reach."
Torque Esports has recently enjoyed dramatic growth with key acquisitions, including motorsport simulator experts, Allinsports, and gaming competition group UMG. The Torque team also was behind the World's Fastest Gamer motorsport program staged in October, which uncovered British virtual racer James Baldwin and will provide him with a chance to race for real in GT competition in 2020.
Torque also recently announced it was forming a three-way partnership with Frankly Media and WinView Games to create an integrated news, gaming, sports, and esports platform – Engine Media.
More About Torque Esports
The company focuses on three areas – esports data provision, esport tournament hosting and esports racing.
Torque aims to revolutionize esports racing and the racing gaming genre via its industry-leading gaming studio Eden Games which focuses on mobile racing games and its unique motorsport IP, including World's Fastest Gamer (created and managed by wholly-owned subsidiary IDEAS+CARS, Silverstone UK). With simulator company AiS recently added – Torque offers gamers everything from Free to Play mobile games to the highest end simulators.
Building on the leading position of Stream Hatchet, a wholly-owned subsidiary, Torque also provides robust esports data and management information to brands, sponsors, and industry leaders. Its tournament organizing arm, UMG, has recently added a digital tournament platform to its portfolio of assets in its ever-growing ecosystem.
For more information, visit https://torqueesport.com/
SOURCE Torque Esports Corp.
Kyiv's Dnipro Hotel to be Transformed into Esports Arena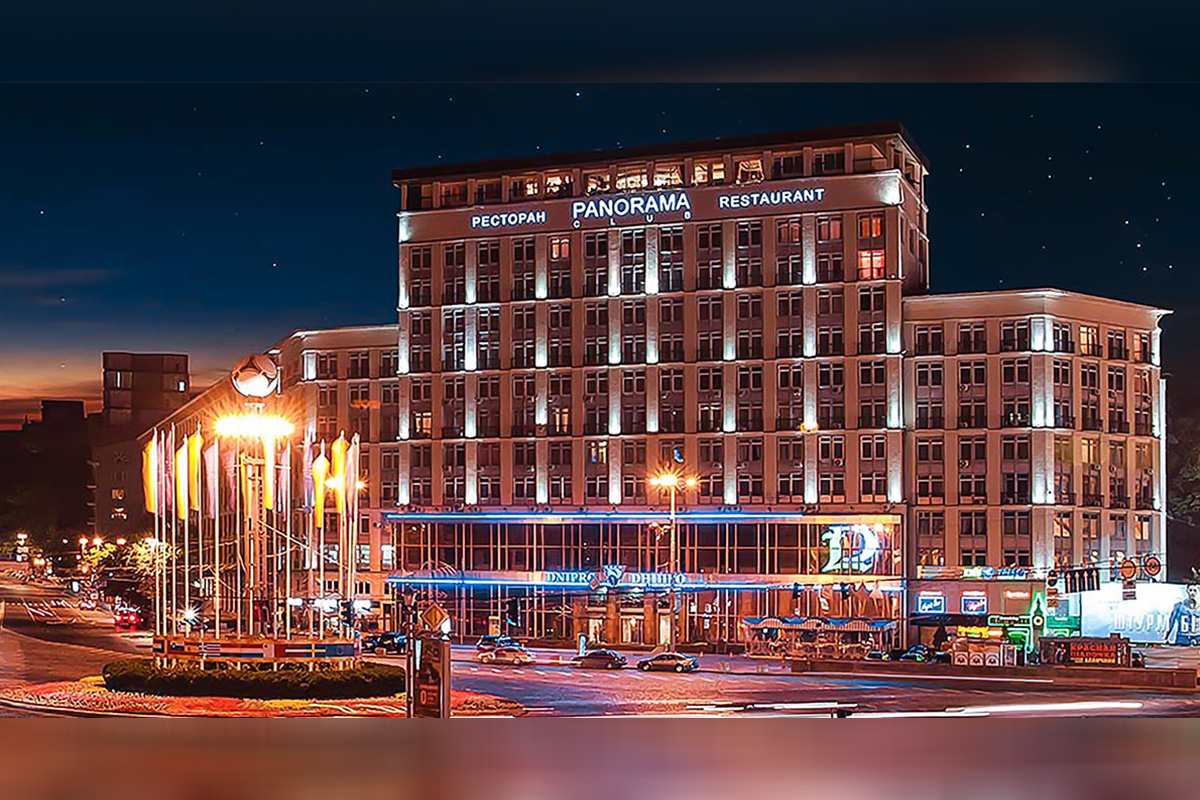 Reading Time:
< 1
minute
Oleksandr Kokhanovsky, the co-founder of the Ukrainian multi-gaming e-sports organisation Natus Vincere (NAVI), has said that the Dnipro hotel in Kyiv will be transformed into an e-sports venue.
"The victory in the auction for Dnipro hotel was won not by Russian oligarchs, but by Ukrainian IT specialists. We will turn it into the first hotel in the world fully prepared for e-sports events. It will include not only the attributes of a top hotel (restaurants, bars, SPA zones, and fitness centers), but also unique e-sports elements: training zones, an e-sports stage, special rooms for professional players, as well as the world's best players' lounge," Oleksandr Kokhanovsky, founder of the DreamTeam gaming platform, said on Facebook.
According to Kokhanovsky, a group of partners and investors will work on the project.
He also noted that a presentation of the Ukrainian Professional E-sport Association was scheduled for September, which plans to have a large infrastructure cybersport project.
"This is a whole ecosystem, which includes the creation of a modern multifunctional e-sports arena with all-Ukrainian and international tournaments, an e-sports academy, educational projects and an e-sports association uniting key market players who will develop the industry and help improve the legislative framework," Kokhanovsky said.
Parimatch becomes the betting partner of OMEGA League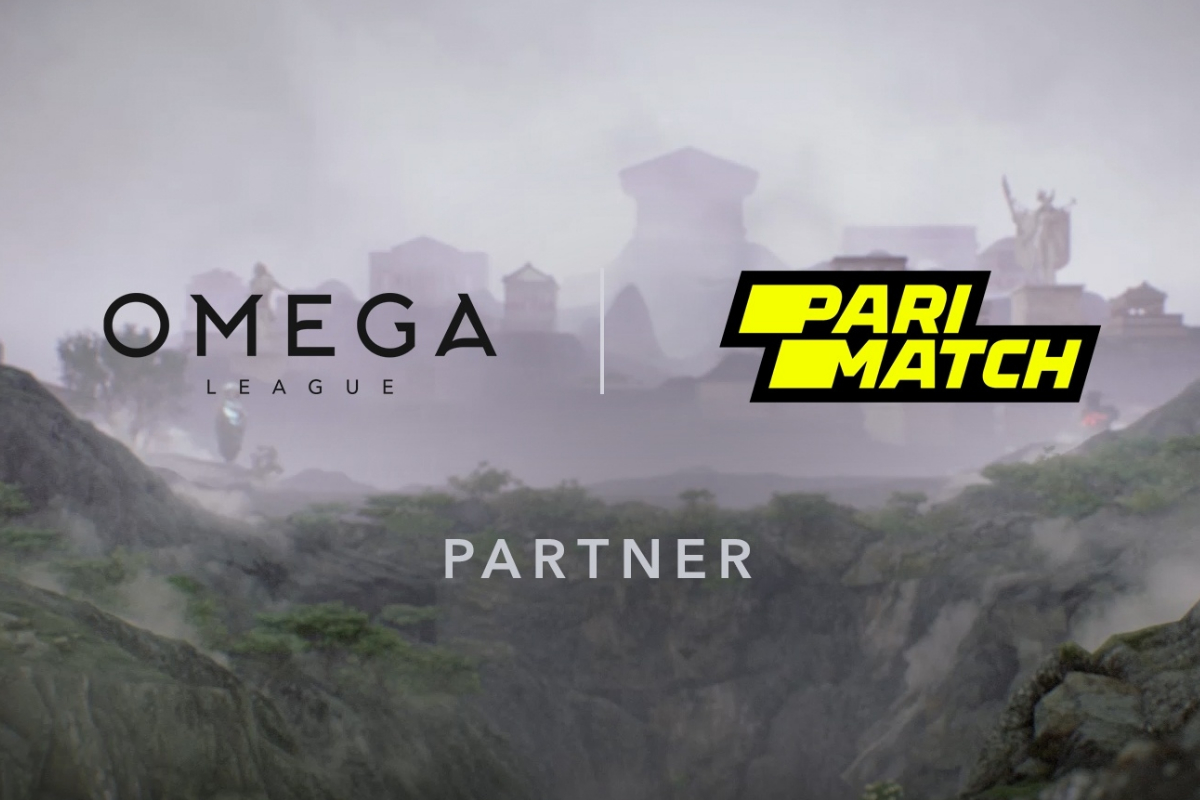 Reading Time:
2
minutes
The multinational bookmaking holding Parimatch has become the betting partner of an international esports series OMEGA League in Dota 2. The online tournament with a total prize pool of $650 000 is active from 20 July (beginning of open qualifiers) thorough 6 September in three regions (Europe/CIS, America and Asia) and two divisions.
Parimatch brand imagery will be integrated into Russian- and Portuguese-based livestreams. RuHub Studio provides the coverage in Russian, and the brazilian subdivision of Beyond the Summit (BTS) – in Portuguese.
Stepan Shulga, head of Parimatch esports division: "We are happy to become the partners of the largest Dota 2 series of 2020. As you know, this would be the time for the centerpiece event of Dota 2 community at other times, but we hope OMEGA League will help the fans take a break from such unusual circumstances around us by offering them a brilliant series featuring the world's finest teams. The unusual for the Russian segment collaboration of the two largest studios – RuHub and WePlay – seems like a positive move, and as such, we are happy to be able to keep up the good tradition of the fruitful partnership between the two experienced organizer teams."
Sergey Barkhudaryan, ESforce Holding commercial director: "We are excited to see Parimatch become our partners again. We have quite a history of esports campaigns and events together. As part of the OMEGA League, we are continuing the mutual development and expansion of our markets. Parimatch is a brand with a huge baggage of experience when it comes to the esports world, and as such, millions of people around the world, including us, place our trust in Parimatch."
The closed qualifiers for the Europe/CIS region begin on 1st August and end on 9th August. European region's group stage is scheduled for 10-26 August, play-off stage – 2-5 September. The combined prize pool of the two Europe/CIS divisions is $550 000.
Parimatch is a long-standing partner of RuHub studio's international broadcasts.
Fnatic Renews Partnership With OnePlus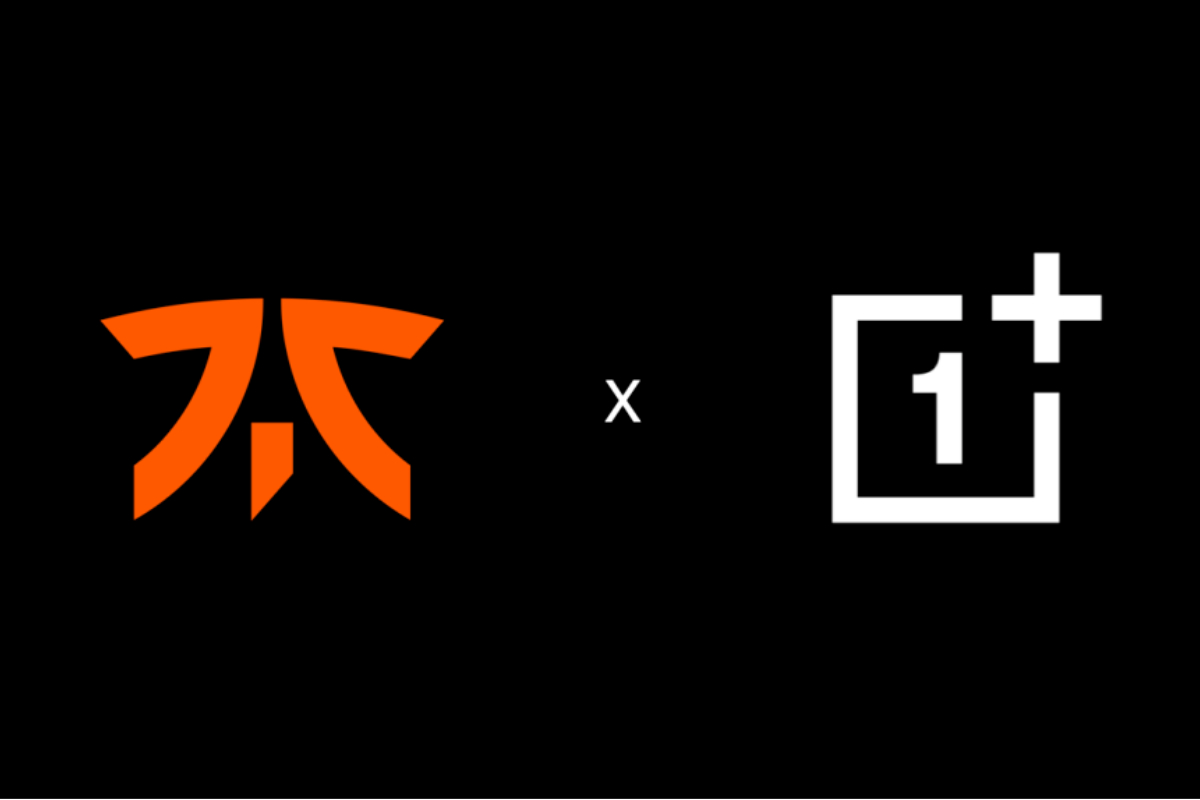 Reading Time:
2
minutes
Fnatic, a leading London-based esports organisation, today announced its partnership renewal with premium smartphone manufacturer, OnePlus. Since the start of the official partnership in 2019, OnePlus has branded the front of the player jerseys, replacing 'Fnatic,' representing a landmark moment for both organisations. As an extension of this partnership, Fnatic and OnePlus will focus their efforts on scouting mobile talent across Europe and North America to amplify mobile gaming around the world. This is a first-of-its-kind collaboration between a mobile handset manufacturer and an esports organisation and represents a new generation of gaming that ushers in the growing significance of mobile within the industry.
The renewed partnership continues the integration of Fnatic Mode, an advanced gaming mode that transforms a OnePlus smartphone into a dedicated gaming powerhouse. Fnatic Mode optimizes the device CPU, GPU and RAM for best possible gaming experiences, and blocks notifications from apps, calls and other distractions while gaming. When this partnership launched last year, Fnatic Mode was exclusive to the OnePlus 7 Pro. Fnatic Mode is now available through the OnePlus Game Space application on the new OnePlus 8 Series, as well as the OnePlus 7T Pro, 7T, 7, 6T, 6, 5T and 5 devices.
"Fnatic aims to seek out, level up and amplify every gamer on the planet, and having OnePlus as our mobile partner allows us to reach and interact with the massive mobile gaming support base," said Fnatic CEO and Founder, Sam Mathews. "OnePlus is not only empowering our mobile gamers, but also providing all of our teams with the best possible device for when they are on the road, casually gaming or just keeping connected to our fans."
"A leader in performance and hardware, OnePlus is committed to working with Fnatic and gamers alike, to deliver the best smartphones for mobile gaming," said OnePlus Director of Global Brand Partnerships, Eric Gass. "We believe that mobile gaming is the future and through the renewed partnership, OnePlus strives to equip players around the world with the tools necessary to advance their gameplay."
With live mobile gaming viewership up 600% to nearly 100 million hours in the last 12 months, Fnatic is focused on expanding its mobile gaming presence around the world. Demonstrating this commitment, Fnatic entered the PUBG Mobile scene after acquiring the Indian team, XSpark, last year. Additionally, in the coming months, Fnatic and OnePlus will introduce its first North American venture, signing top tier creators and players to prepare for the Call of Duty Mobile World Championship.
"Mobile gaming is the future of esports, with devices becoming more and more powerful and allowing for high end performance. They are opening up competitive gaming to everyone, and OnePlus is at the forefront of handsets optimised for gaming," concluded Fnatic CGO, Patrik Sattermon.