EvenBet Gaming launches new poker network for South America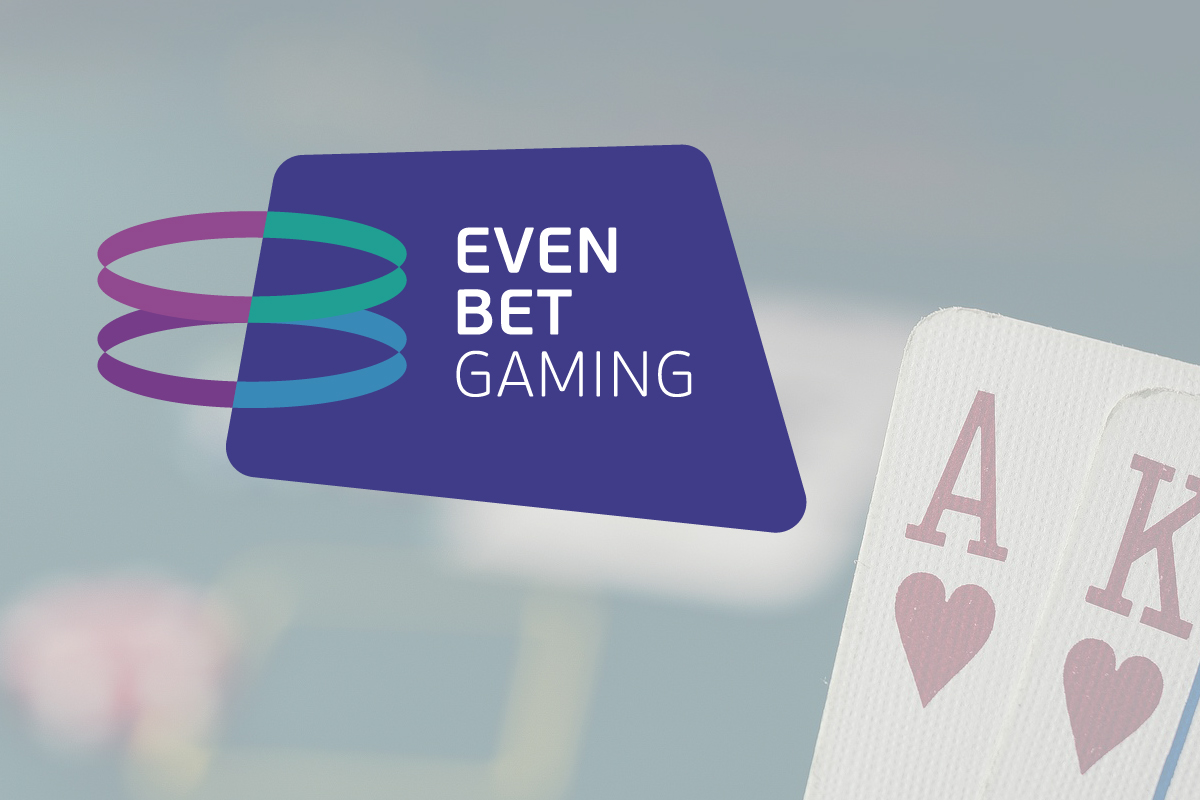 Reading Time:
2
minutes
Leading online gaming software developer EvenBet Gaming has rolled out a new poker network across South and Latin America, breathing fresh life into the vertical for loyal and largely untapped audiences across the region's emerging markets.
This breakthrough launch enables EvenBet's growing group of operator-partners to target players in established igaming jurisdictions, such as Colombia, with further expansion soon to follow across Peru, Argentina and Brazil. Early adopters, including Apuesta Rapida, MiJugada and online casino JugarPrimero, have already been impressed by EvenBet's world-class omnichannel platform, which offers over 32 different games types.
Eight standalone poker rooms and casino operators have joined the new network, with several more deployments scheduled for January alone. Featuring individual online poker projects, alongside existing casino and sportsbook partners, the network's flexibility is generating proven traction across the igaming spectrum, with everyone from start-ups to established operators already successfully integrated.
EvenBet's state-of-the-art technology and functionality allow for a simple API integration, with other features including a seamless wallet and a full user database, all founded on a continually upgraded and localised UI. In addition, EvenBet poker rooms have a flexible front end which allows them to be customised to any operator's specific branding.
Dmitry Starostenkov, EvenBet Gaming CEO, said: "This landmark launch puts the exclamation mark on a year of highlights for EvenBet. The new network seamlessly scales and fits with all types of project – for example, increasing revenue for existing casinos, while also providing sufficient liquidity for any new players on the market. It's an exciting and ambitious mission, as we bid to become the number-one poker software supplier for South and Latin America, especially as regulation rolls out in countries like Peru, Argentina and Brazil. Our first operators are already up and running with their poker room, while the initial feedback that we've received at summits, such as SAGSE Buenos Aires, has been hugely encouraging.
"We've recently reached another milestone with over 80 clients' projects now active worldwide across established and emerging markets, demonstrating a remarkable 400% growth rate in just three years and optimising the vertical for a huge continent of loyal and enthusiastic poker players. It all underscores our determination to diversify both the product and platforms of industry leaders across the globe, boosting engagement and retention for operators as we go.
"When you base much of your business model around emerging markets, a key focus for us at EvenBet, flexibility and localisation remain the cornerstones. I firmly believe poker to be the most attractive and reliable game for driving improved dwell-time, comparing favourably with other casino, slots and table games through its inherent reliance on genuine skill, wit and knowledge. These unique attributes will also serve to attract the next generation of poker players.
"Poker is a proven cross-channel tool, enriched by EvenBet's exciting multi-format gameplay, which is benefitting operators across the globe. With so much core technological evolution already behind us, we now look forward to growing in accordance with those advances. ICE London is our next stop on the conference circuit and we look forward to catching up with existing partners and meeting new clients with whom we can broaden our mutual horizons. Come visit us at stand S3-200."
Kyiv hosted an international esports tournament: WePlay! Mad Moon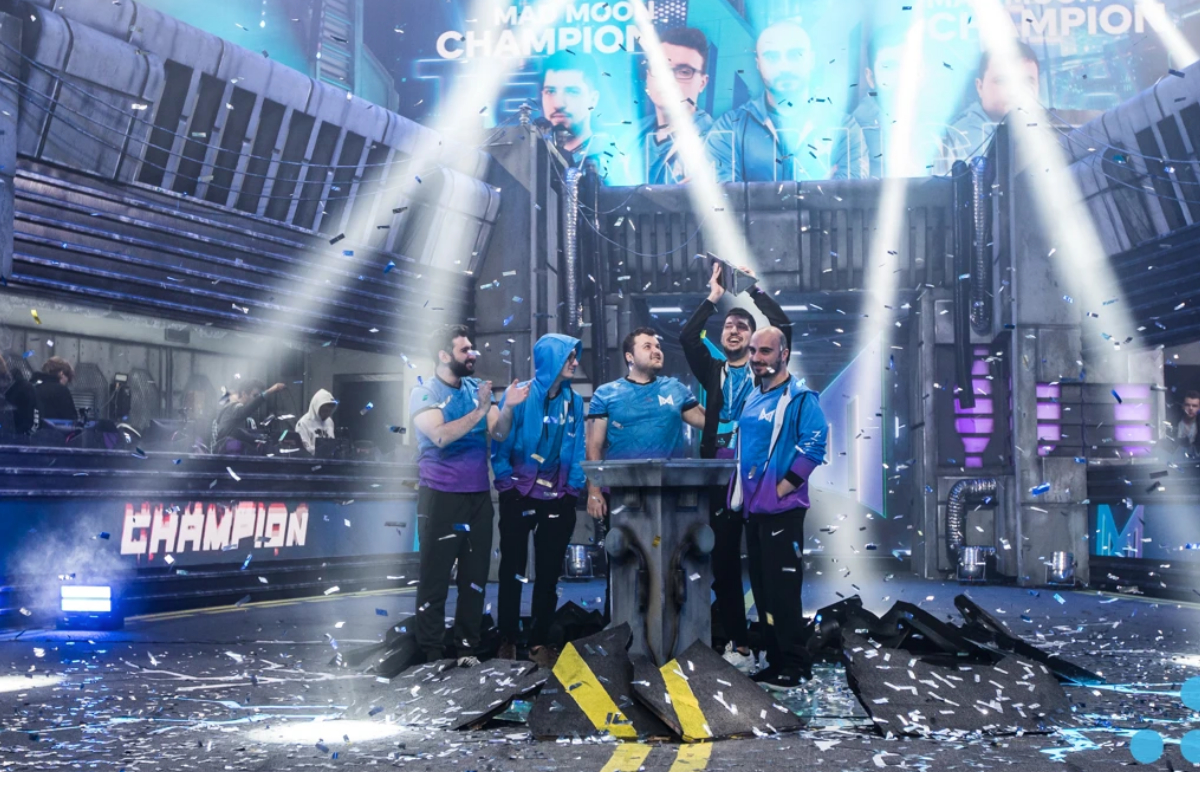 Reading Time:
2
minutes
On Feb. 19-23 the Ukrainian capital hosted an international esports tournament WePlay! Dota 2 Tug of War: Mad Moon with a $300,000 prize pool. The event included players from Sweden, Poland, Jordan, Germany, Serbia, Argentina, Peru, and other countries.
Between Feb. 20 and 23, the players competed in front of a live audience at Kyiv concert-hall VDNG (pavilion #9). The residents and guests of the city had an opportunity to attend the event for free and meet esports legends such as Danil "Dendi" Ishutin, Clement "Puppey" Ivanov, Kuro "KuroKy" Salehi Takhasomi, and many others.
At the venue, WePlay! Esports and the event partners provided various activities. For example, the visitors could participate in amateur tournaments and win prizes at the WePlay! Tournament Platform stand. After their matches, the professional teams participated in autograph signing sessions.
Now that the tournament has ended, the WePlay! Esports team has received a plethora of positive feedback about the show component of the event. From SFM-clips, augmented reality, music performances, and the atmosphere of cyberpunk, the viewers were delighted by what they saw on live streams and on the stage. The approach to organizing esports events where competitive matches are a part of a show is something we call esportainment.
"Each tournament is another challenge on the quest for our goal — organizing the most popular esports shows in the world. We thrive not only to live up to the expectations of our audience but also to exceed them. WePlay! Mad Moon proved once again that we are on the right path. In March, we will announce a new event plan. Trust me; it will be impressive."
– Managing Partner of WePlay! Esports Yuriy Lazebnikov
One of the most extraordinary moments of the show happened when teams arrived on stage on board the Madmoontruck. This moment was extensively covered in the press and went viral on social media.
In the finals of WePlay! Mad Moon, champions of the two previous Dota Pro Circuit events went toe to toe in a nail-biter series. Team Secret won the first two games of the best of 5 series, but Team Nigma managed to come back and win the championship.
WePlay! Mad Moon prize pool allocation:
1st Team Nigma — $130,000

2nd Team Secret — $60,000

3rd Virtus.pro — $30,000

4th Gambit Esports — $20,000

5th/6th B8 — $12,000

5th/6th Aggressive Mode — $12,000

7th/8th Infamous — $8,000

7th/8th Ninjas in Pyjamas — $8,000

Amer "Miracle-" Al-Barkawi (Team Nigma) won $10,000 as the core MVP

Maroun "GH Merhej (Team Nigma) won $10,000 as the support MVP
WePlay! Mad Moon is the final tournament of the Dota 2 Tug of War trilogy series. It also included WePlay! Radiant with a prize pool of $50,000 and WePlay! Dire with a prize pool of $30,000.
According to analytical company Esports Charts, the event attracted 295,110 peak viewers during the series between Team Nigma and Virtus.pro. The official English-speaking broadcast peaked at 91,093 viewers.
"We are happy about breaking yet another record in viewership. The WePlay! Esports team once again organized a show that WOWED! We've set the bar even higher for ourselves and esports in general. We will only allow ourselves to get better with time."
– Business Development Manager компании WePlay! Esports. 
#MadMoon, #WePlayDota2
Source: WePlay! Esports Press Office
CSI: Miami, the new slot by MGA Games arrives in the Spanish market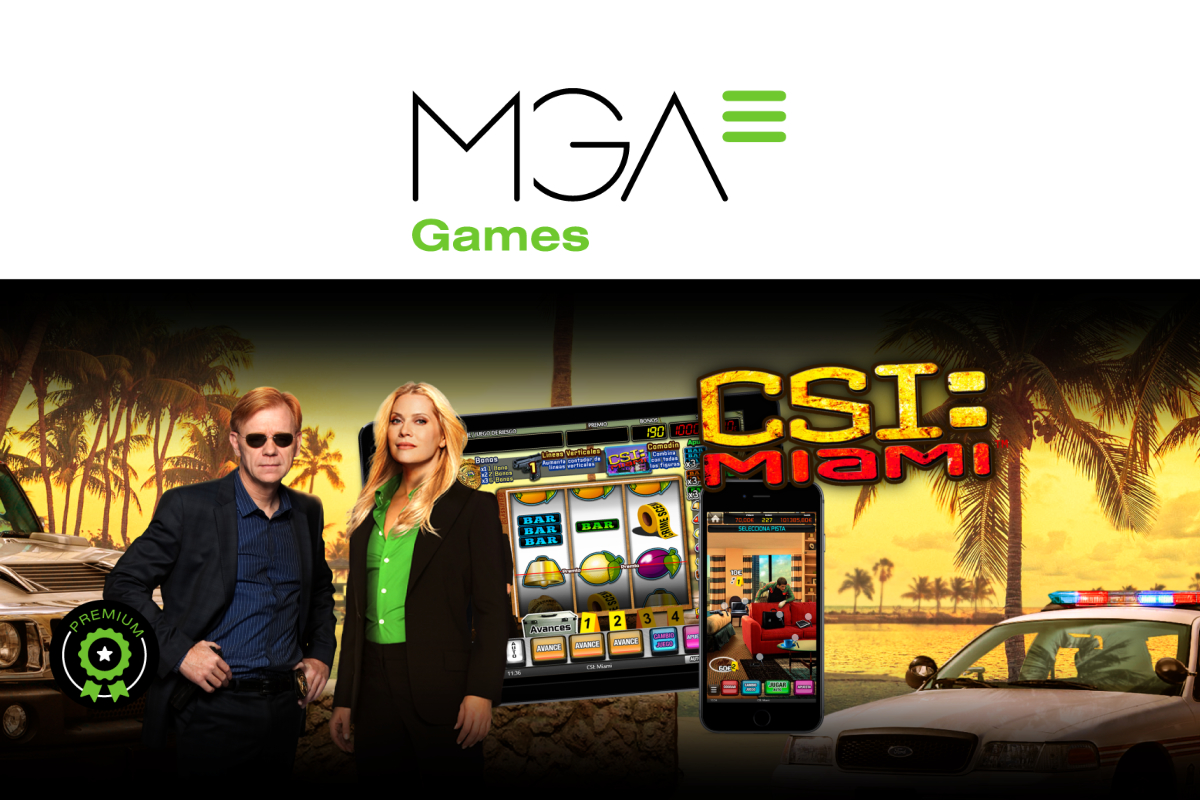 Reading Time:
2
minutes
The Spanish company owns the original rights of the CSI: Miami series for the production and distribution of its latest slot. The stars of the famous American series appear in the slot with their original voices in Spanish and absolutely photorealistic graphics. CSI: Miami continues to top the rating of television viewership in Spain
The most watched television series in the world, CSI: Miami, is the latest premium slot instalment by MGA Games and is now available to online casino operators in Spain. A production with the authentic rights of the stars from the famous American series that appear in all the audios with their original voices in Spanish.
CSI Miami premiered in September 2002 and lasted for ten successful seasons. To this day, it continues to be broadcasted on DTT channels in Spain and is one of the programs leading the rating of viewership for television series.
The CSI formula has proven to work especially well. It was a television milestone whose worldwide audience is estimated to have reached 73 million viewers. Also, this year CSI: Crime Scene Investigation will be back in the news celebrating the 20th anniversary of the release of the original series, which premiered in October 2000. To celebrate it, CBS will be preparing a revival in the form of a miniseries.
Joan Sanahuja, CEO of MGA Games, states it clearly: "At MGA Games we are characterized by constantly devising new products with new and popular themes that excite online casino users, which translate into high profitability for operators. Passion and motivation lead us to work daily on the conception of new productions, and are what make the big market operators trust us."
The quality of graphics and photorealism of the images in the CSI: Miami slot will fully immerse the users in the game and make them feel as if they are actually accompanying Lieutenant Horatio Caine or Sergeant Calleigh Duquesne to the crime scene to collect and analyse the evidence that leads to the arrest of the perpetrator.
In CSI: Miami, the immersive mini-games that characterize all the productions by MGA Games will play a fundamental role and will be key to guiding the team of Horatio Caine in the police investigation. To participate in the mini-games, the users will have to unlock them one by one: Las Pistas, La Huella, El Laboratorio and Arresto. Only then will they move closer to solving the case.
CSI: Miami is a 3 Slot game with a minimum bet of 0.20 euros and a maximum of 15 euros, and a maximum prize of 15,000 euros. As of today the slot is available from the major online casino operators in Spain.
KN ParadiseCam Ranh Integrated Resort to Further Develop Vietnam's Growing Gaming Industry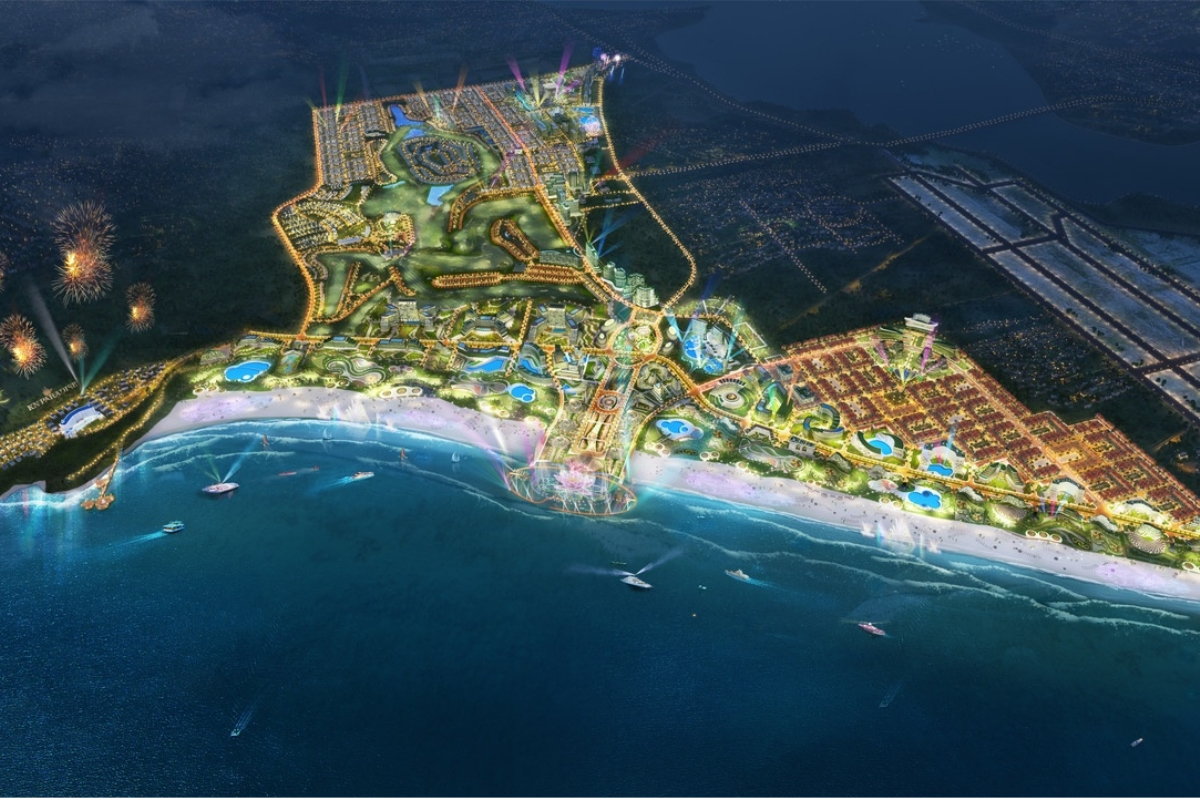 Reading Time:
2
minutes
KN Paradise Cam Ranh Integrated Resort ("KNIR") is a development project incorporated under the KN Cam Ranh Company Limited in Cam Ranh, Khanh Hoa Province, Vietnam. KN Cam Ranh Company Limited has announced their formal intention to develop partnerships in the implementation of investment and operation of their KNIR project. This comes as the Vietnamese government has recently issued the Investment Certificate allowing the KNIR to develop a large-scale casino complex.
KNIR project spans over 800 hectares of land in Cam Ranh and inclusive of a 5 kilometer stretch of pristine beachfront property, KNIR is perfectly located within a five minutes car drive from the Cam Ranh International Airport and 30 minutes' drive from the Nha Trang City. The KNIR master plan includes a wide range of hospitality and residential properties, as well as an abundance of premium facilities including a prestigious award-winning golf course, multiple 4-5 star hotels, luxury resorts, branded apartments, villas, mansions, shophouse, townhouses, casino complex, shopping and duty-free center, MICE facilities, luxury marina, union square, beach clubs, water park, theme park and many more. The 27-hole golf course, named KN Golf Links, opened under the development and design of the golf legend Greg Norman on 27 October 2018.
KN Cam Ranh Company Limited has also announced their formal intention to develop a partnership of the casino complex with an international operator. With the Investment Certificate recently approved by the Vietnam government, KNIR is permitted to develop a casino on the resort premises. The casino is planned to cover 16.2 hectares and has been approved for operating 200 gaming tables and 2,000 electronic gaming machines.
The Investment Deputy General Director of KNIR stated that: "It is with great enthusiasm that we are adequately ready to cooperate with the international casino gaming operators for the development and operation of our integrated resort in Cam Ranh. Khanh Hoa Province, Vietnam. Undeniably, our strategic location and development plan will create an indispensable addition to the Pan-Asia integrated resort marketplace.
The company plans to announce increased industry integration and participation, including participation in a variety of gaming events and trade shows throughout Asia.