Prague Gaming Summit 2020 to bring forward-thinking topics and ideas for the gaming industry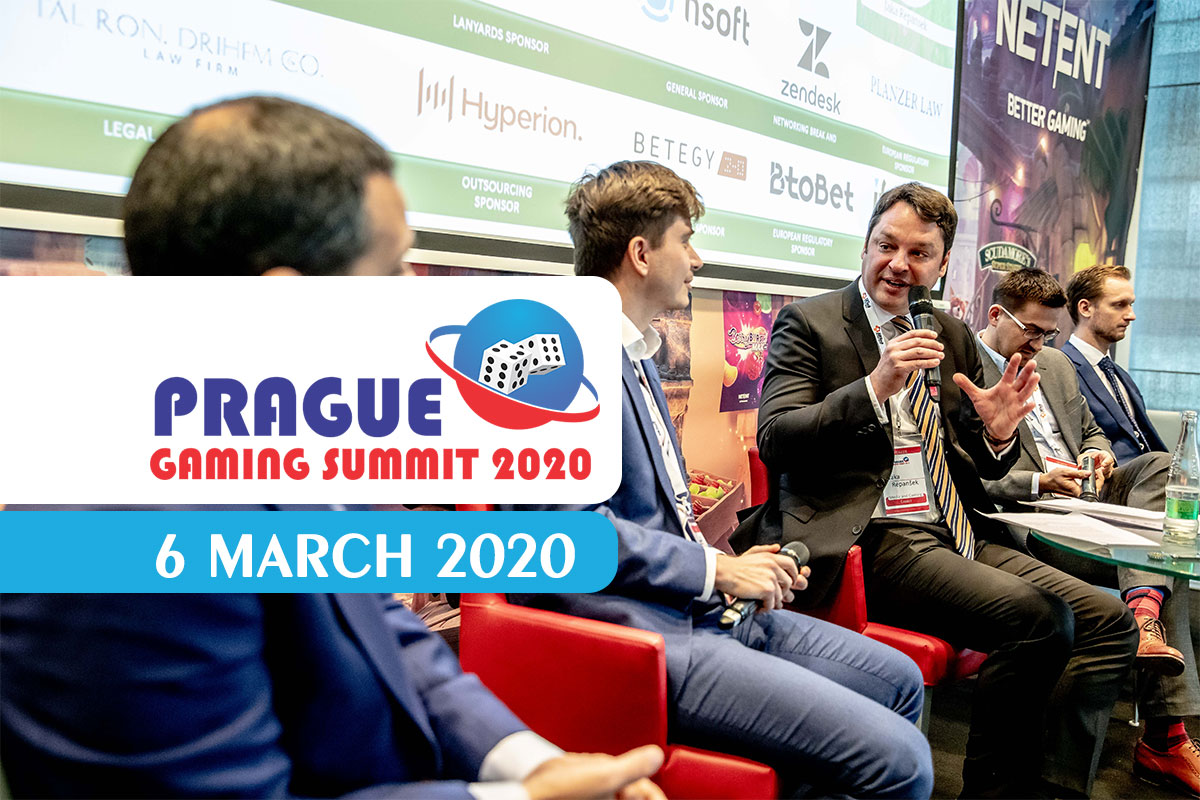 Reading Time:
3
minutes
Prague Gaming Summit 2020 will take place on 6 March 2020 and will feature several forward-thinking topics for the online gambling industry.
Prague Gaming Summit is just around the corner and 2020 is bringing a new face of the already established yearly conference. As in earlier years, the conference is limited to 125 elite delegates, so make sure you Order your Delegate Pass or VIP Package (Delegate Pass +Accommodation) now!
As mentioned in earlier press releases, the conference will once again bring together a large community of gambling industry experts which vary in the form of operators, software providers, platform, compliance experts, government officials and more.
The conference is already enjoying huge support from the industry with 9 sponsors already confirmed and the tickets are also selling out fast. So, make sure to act fast in order to secure your seat.
Among the leading operators of the region, you will get the opportunity to meet the representatives of the sponsors which come from the following companies: SBTech, NSoft, Altenar, Golden Race, Tal Ron, Drihem & Co Law Firm, Nordic Gambling, BtoBet, IT Labs and Planzer Law.
Here are the main topics on the agenda:
Spotlight on the Czech Republic (Gambling Exclusion Register, Higher Taxes and more)
Global Payment Platforms And Why You Need To Choose Innovative Methods
Advising The Big Companies: HR, Management, Strategy and Productivity, and Logistics – what can we learn from the Leaders?
Diversity In The Gambling Industry, HR Topic Or Reality
Market Rundown: Slovakia, Ukraine, Austria, and Poland
Personalization in the age of privacy
Convergence Of Markets In Online Sports Betting
Gambling And Casino Games Via Social Media And Online Technologies
You Thought Millennials Are Hard To Please? Are You Ready For Generation Z
Starting 2020, under the RƎ: LOADED motto, the conference will feature two workshops which can be attended by 30 delegates. The topics and the titles of the workshops are the following:
Strategies that help you concentrate and focus on your business's core functions
Key Elements To Consider When Choosing The Right Slots Games For Your Audience
Among the leading speakers, you will find:
Jan Řehola (Director at IFGR and Partner at PS Legal)
Jaka Repanšek (Media and Gaming Expert)
Genia Gurevitz (Head of Banking and Payments Services at Tal Ron, Drihem & Co.)
Isaac T. Armoni (Chief Executive Officer at Wallter)
Boaz Gam (CEO at PaynetEasy Technologies)
Tal Itzhak Ron (Advocate, Certified Computer Scientist and Notary)
Adi Kadussi (Marketing & Business Development Expert)
Maayan M. Dana (Head of Contract Law at Tal Ron Drihem and Co.)
Ana-Maria Baciu (Managing Partner Simion & Baciu Law Firm)
Tamara Babits (Deputy Chief Marketing Officer at Parimatch)
Simon Planzer (Partner at PLANZER LAW)
Christian Rapani (Attorney at Law at Dr. Christian Rapani)
Robert Skalina (Senior Advisor at WH Partners)
Evgenia Derbal (Head of Legal at Parimatch)
Maksym Liashko (Partner at Parimatch)
Andrius Gabnys (Attorney At Law at Gabnys Law Firm)
Kostandina Zafirovska (General Manager of IT Labs)
Magith Noohukhan (Customer Engagement Evangelist at Braze)
Assaf Stieglitz (President at Odds1x2 Holdings)
Jakub Myszkorowski (Chief Commercial Officer at STATSCORE)
Max Meltzer (Chief Commercial Officer at Kambi Group)
Bogdan Coman (Executive Director of ROMBET)
Daniele Alfonso (Head of Gaming at iovation)
Jan Urbanec (CEO at Endorphina)
Zlatan Omerspahić (Head of Legal and Compliance, Data Protection Officer at NSoft Company)
Joerg Hofmann (Partner at MELCHERS LAW)
Morten Ronde (Managing Partner at Nordic Gambling)
…and many more
For constant updates, you can view the Program / Agenda here: https://praguegamingsummit.com/program-agenda-2020/
Besides the learning part, we will, of course, include several networking opportunities during the specially designed networking sessions.
REGISTER NOW TO RESERVE YOUR SEAT!
To get a feel about the educational panel discussion at Prague Gaming Summit, you can a video of one of the panel discussion from the 2019 edition:
Full video and audio recordings from all European Gaming Media and Events organized conferences can be found in the Premium Content Section.
Robert Lewandowski Acquires Stakes in Polish Video Game Company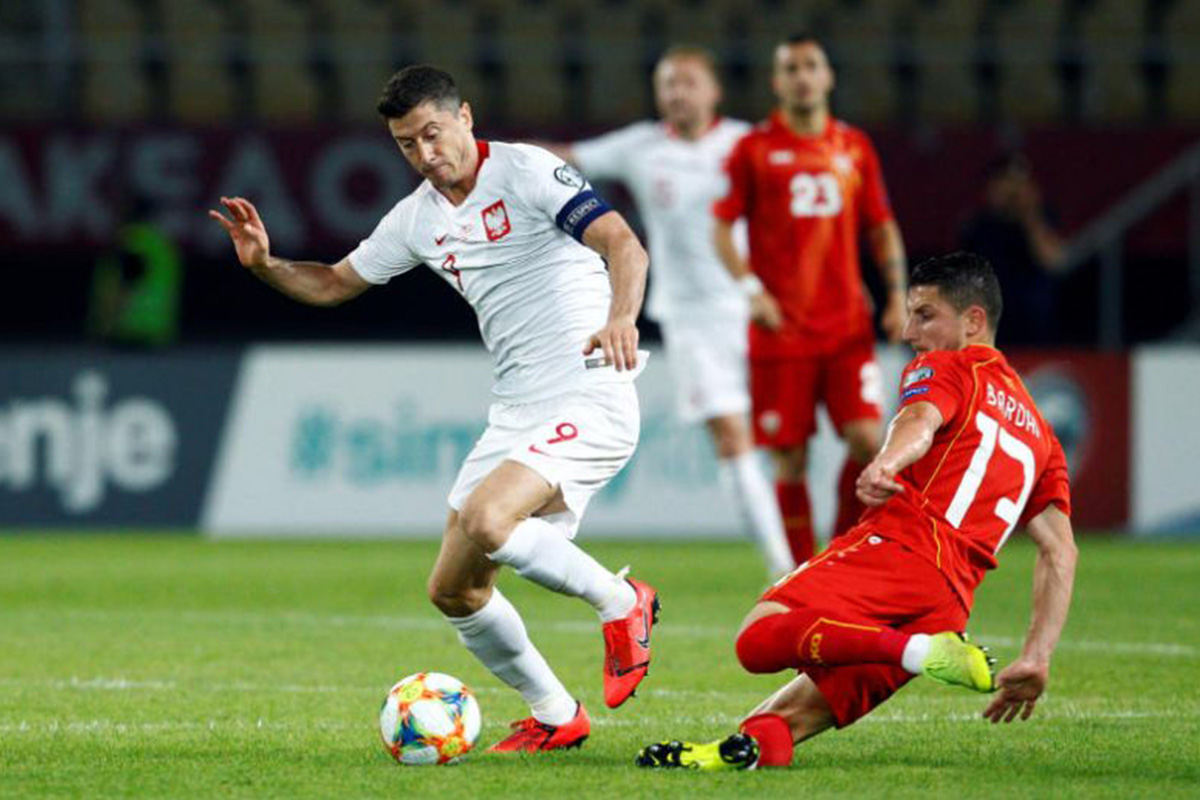 Reading Time:
< 1
minute
Ace football striker Robert Lewandowski has signed an investment deal with Movie Games, in a Polish manufacturer of sports-related video games, which has gained publicity during the coronavirus lockdown.
According to Movie Games, Lewandowski will become a shareholder in a company that is going to be started in launched by September to develop sports video games.
Lewandowski said in a statement released by Movie Games: "I see a huge potential in this segment."
Mateusz Wczesniak, chief executive of Movie Games, also commented in the statement: "Robert's football experience will be invaluable in sports video games production."
GVC Airs Black Market Concerns About New Gaming Legislation in Germany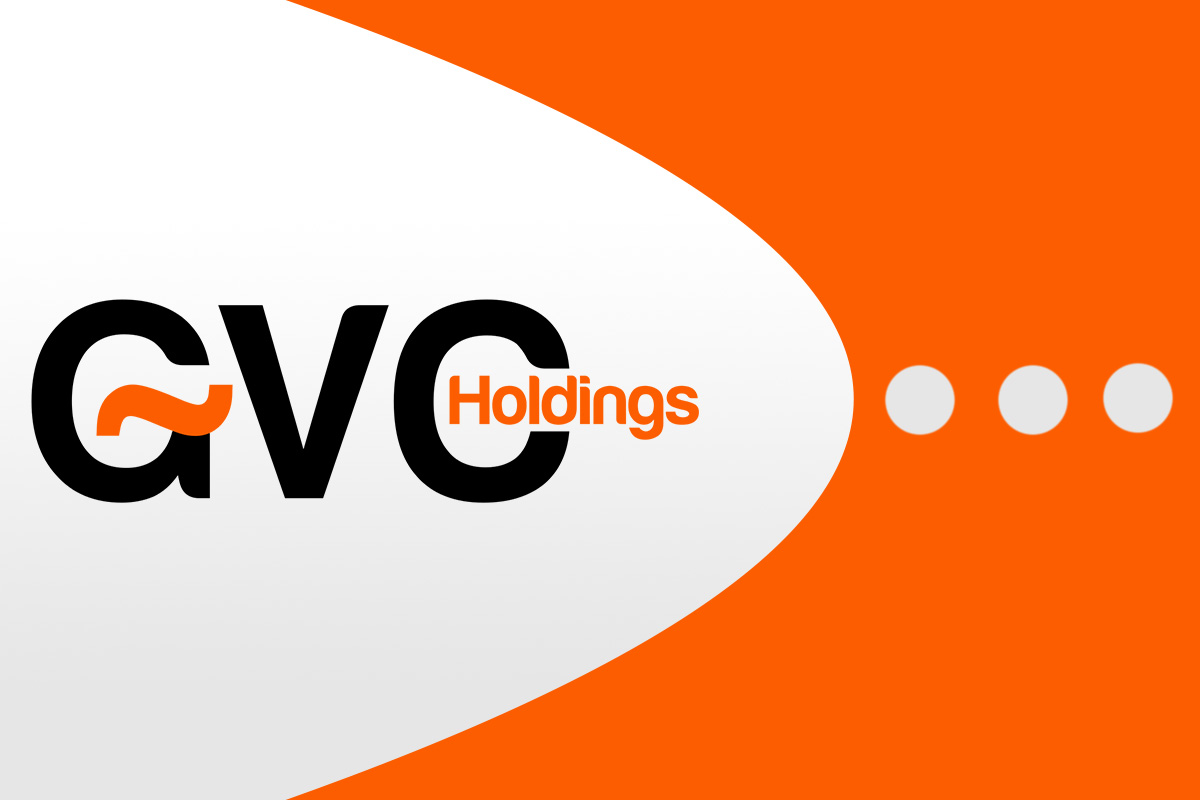 Reading Time:
2
minutes
Gaming industry leader GVC has issued an early warning about the new gambling law in Germany, which is scheduled to be implemented in July 2021. The new legislation would allow the entry of any number of sports betting providers, virtual slot machines and online poker games. The law will also permit a a limited number of online casino game providers too.
This law results from an agreement signed between federal states, which gives the individual states the power to define the limits on their discretion on many aspects such as the design of gambling products and gambling advertisement.
The law advocates many restrictions too, some of which are the following:
A ban of live streaming on betting sites.
No commercial advertising on radio and internet for virtual slot machines, online poker and casino games between 6am and 9pm.
A one-minute delay for customers when they switch between different games on the same internet domain, such as from sports betting to virtual slot machines.
A five-minute delay when switching between different gambling sites.
A €1 stake limit on virtual slot machines.
In-play sports betting limited to the final score and associated markets..
GVC warns that the provisions in the legislation are inadequate to protect the players' interests.  They might end up achieving a wholly unfulfilling gaming experience for users, the company suggests.
GVC's main concern is that this legislation will render licensed products less attractive and less competitive than the unlicensed counterparts. This could result in a huge risk where customers will be attracted to the black market.
As per the new law, the 16 German states can prohibit or allow online casino table games, for example, and impose their own restrictions. According to GVC, this will create an unequal playing field that is in contrast with the EU law.
There is, therefore, a huge risk that customers will move to the black market, where there is zero responsibility, zero protection and zero tax being paid.
The new law requires sharing of player's personal data between operators and authorities so as to prevent parallel play across providers. This could develop as a breach of EU's data protection fundamental rights.
RTSmunity strengthen their position on the european market with forBET partnership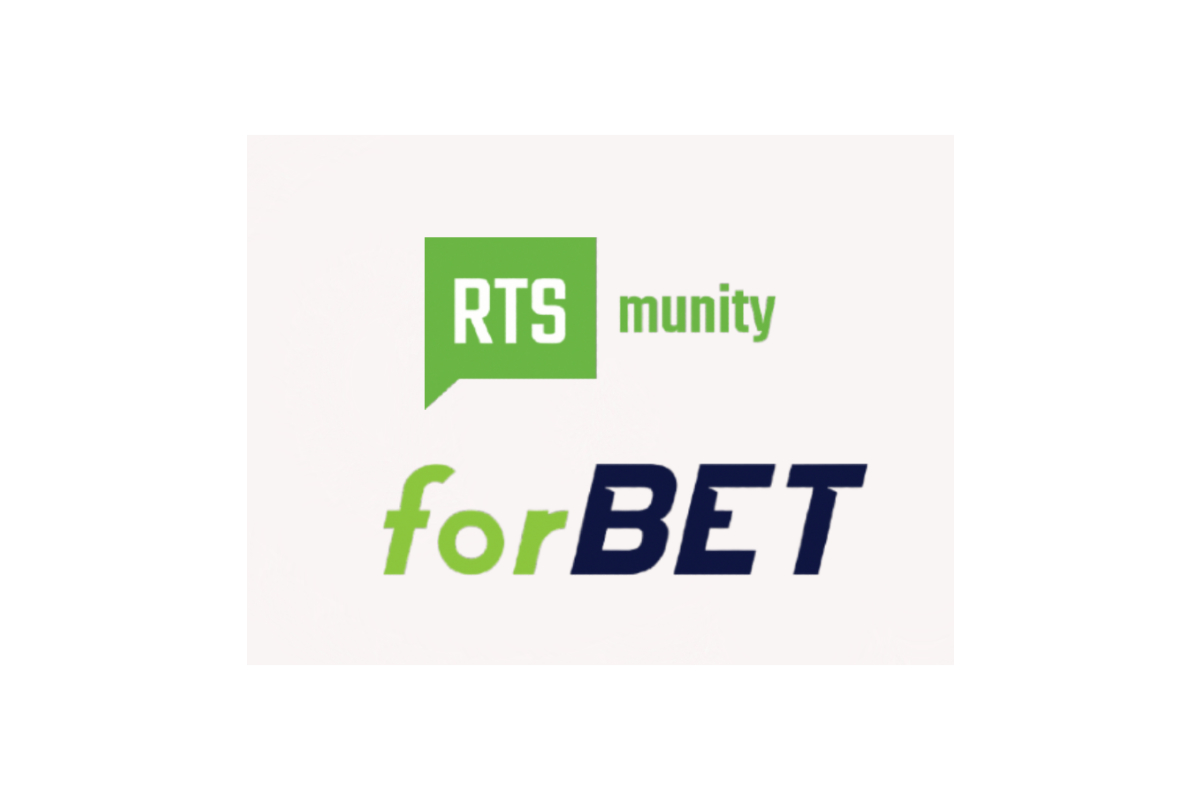 Reading Time:
< 1
minute
RTSmunity, esports odds and trading provider, continue their expansion on european betting market with new partnership. The new cooperation with polish sportsbook operator forBET comes in a time where many major sports are facing problems, and esports are working as a stable stream of revenue. Customers of forBET will now be able to experience the top esports offer, improved in every measurable aspect – number of markets, uptime, odds.
The partnership between RTSmunity and forBET confirms the strategy that RTSmunity outlined earlier this year, which is continuous expansion on the european market, combined with new partnerships in the US and LatAm region. With many sportsbook operators looking to esports in a new new perspective, forBET demonstrated ability to be fast and agile company, by quickly enhancing their esports betting offer through RTSmunity odds feed.
Pavol Krasnovský, CEO of RTSmunity, said: We are very happy to start a new partnership with forBET. They have been able to succeed in very competitive betting market in Poland, and bringing their esports offer to the top level is the obvious step forward. We are very confident in our solution, and we have demonstrated that we are able to make esports a growing stream of revenue for sportsbook operators.
Petr Pacinek, General Director of forBET, said: The cooperation we have just started is a clear signal of the way we have chosen – continuous improvement of our offer, in order to support growth of our market share. Esports betting is still a developing industry, but already very competitive, and you can't succeed without having the best offer. That's why we have chosen RTSmunity to be our new partner, and we count on them to bring us to the top.