Inter Miami keeper Luis Robles invests in promising esports business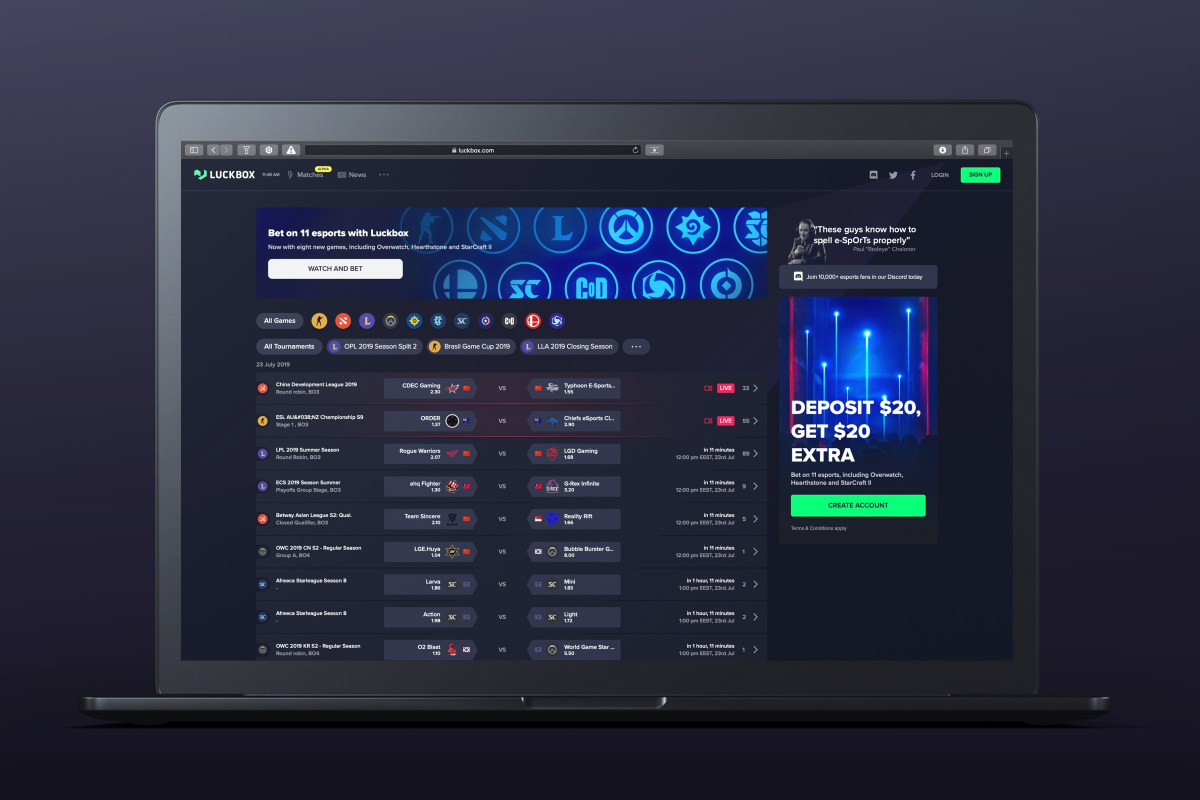 Reading Time:
3
minutes
MLS goalkeeper Luis Robles has joined the growing band of sports stars to make an investment in esports.
The Inter Miami stopper has followed in the footsteps of Michael Jordan, Steph Curry, Kevin Durant and Odell Beckham Jr, who have all backed projects in pro gaming in recent years.
Robles, who is part of the Inter Miami squad owned by David Beckham, is among the investors in Luckbox – a fully licensing betting company that allows esports fans to make wagers on their favourite professional games.
And Robles's timing appears to be perfect. Luckbox has reported record figures in the first half of 2020 and is now preparing to go public on the TSX Venture Exchange.
Robles, 36, has a degree in finance from the University of Portland and is a keen investor. He has seen first-hand the boom in popularity of esports among his team mates.
Robles said: "On the road, I'll be watching Netflix, while my room-mate is watching Twitch.
"My team-mates, they're watching in the same way they watch an opponent for a football match. They like to see tactics and strategies, what people are using and what works so that they can use those things in their own game.
"That to me was mind-blowing. And yet, it's what people are doing and it shows the importance of esports in our culture right now."
With the MLS among the many traditional sports on hold during the COVID-19 lockdown, pro players have taken to online FIFA matches as a way of keeping alive competition between teams and rivalry between fans.
Robles said: "With what's going on in the world right now, a lot of the way we've been able to maintain a connection with our fanbase, is through FIFA – using FIFA as an avenue through which players can still compete, while entertaining and engaging fans. To some degree, it's been successful.
"I think everyone wants us to be back on the field and playing, because that's how they know us but it's still a creative way of staying engaged with fans.
 "From what I've seen, not only is a great way to continue to engage our fanbase but it's great for the players – to keep the camaraderie and the banter going, the spirit in the locker room.
"It is different but times are very different right now and you have to find other avenues in which to do things."
The big question, of course, is who is Inter Miami's best FIFA player?
Robles said: "It depends on who you ask. If you ask Rodolfo Pizzaro, he's going to say it's him. Same if you ask Julian Carranza or Lee Nguyen.
"These are all guys who are heavily into it. They have their stations in their house. They're very competitive, they put a lot of pride into their game.
"You have Lewis Morgan, from Scotland, who also seems to be really good. I think if you ask those four different players, you'd get four different answers but I can confidently say that I am not the best FIFA player and I would probably be competing for the worst FIFA player.
"But I love investing, I love diversifying my portfolio and looking at different decks and wishing I could get involved and Luckbox has given me a great opportunity to do that."
Luckbox's CEO Quentin Martin said: "It's well documented that esports is super-hot right now and many famous names from the world of sports and entertainment have recognised this by backing a host of projects.
"We've been live in 100 countries for just over a year now, so we're still a very young company. To have the support of someone as highly respected as Luis is clearly a massive boost for our company.
"For sports fans, betting on outcomes is often an extra way to enjoy the match experience. Safe, legal and legitimate betting is increasingly important to esports and, over the coming years, it will be the dominant driver of revenue for the industry."

Entry into esports: Insurance group die Bayerische becomes new partner of Berlin International Gaming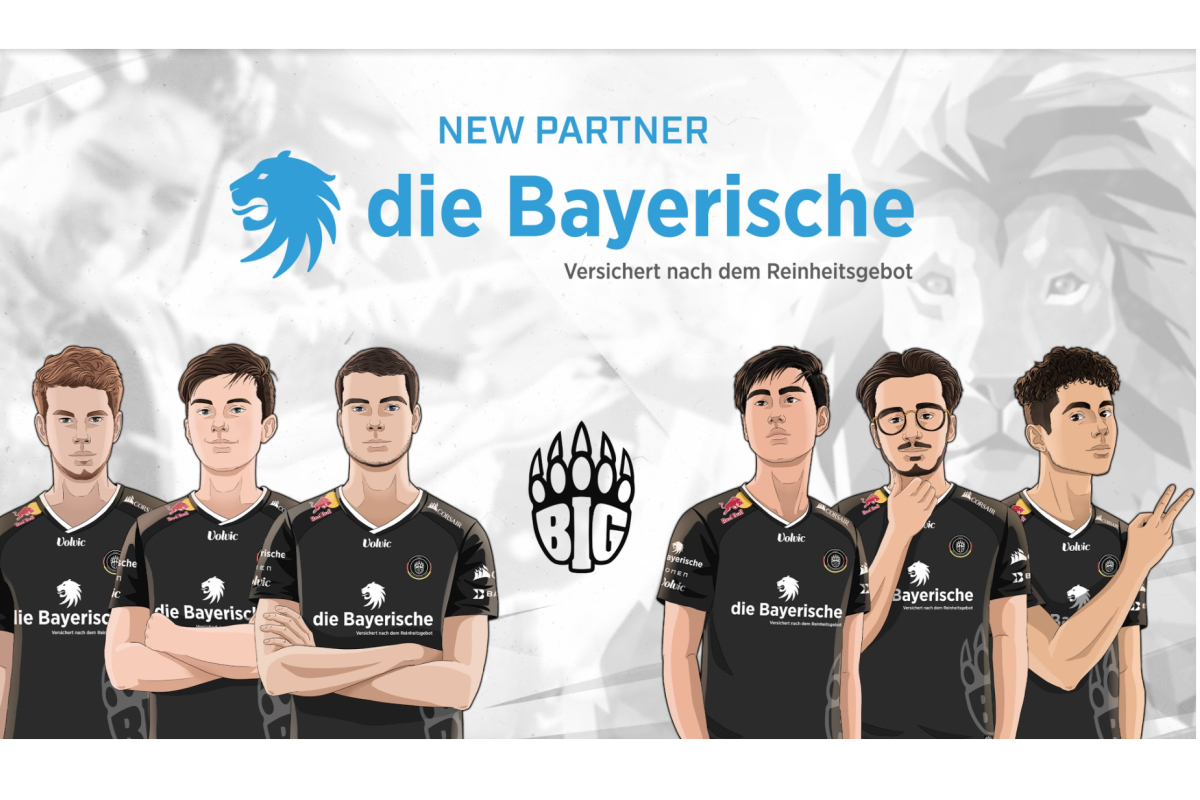 Reading Time:
3
minutes
The German insurance group breaks new ground and expands its sponsorship commitments to the market of esports. At the beginning of the 2021 season, die Bayerische will start as the official insurance partner of Berlin International Gaming (BIG), one of the most successful esports organizations in Europe. As BIG's League of Legends team's main partner, the insurance group also backs the department that has an EU Masters championship and multiple trophies under their belt.
"We have been watching the triumphant advance of esports in Europe with great enthusiasm for some time now," says Martin Gräfer, member of the Board of Management of the insurance group die Bayerische. "With our commitment to Berlin International Gaming, we are now taking the first step in this young, dynamic and rapidly growing environment. It gives us immense pleasure to do this side by side with one of the absolute big players of German esports clubs. We can't wait to go on a title hunt together with BIG and the BIG Family."
"As a club, we are very honored to be able to accompany such a traditional insurance company as a partner in esports for the first time," says Daniel Finkler, CEO Berlin International Gaming. "The partnership is another milestone in our history and shows the relevance of the German esports market. We are looking forward to a long-term cooperation."
Based in Berlin, Berlin International Gaming (known worldwide by the acronym BIG) is one of the most successful European esports organizations. Currently, the German club employs top teams and players in the titles League of Legends, CS:GO, Quake, StarCraft, Valorant and Trackmania. Since 2017, the club has been able to establish itself at the top of the world and celebrate numerous respectable successes in various disciplines. BIG's partner portfolio includes OMEN (HP), Corsair, Red Bull, Betway, SkinBaron, Backforce (Interstuhl) and Volvic.
BIG's League Of Legends Team secured a total of six championships in 2019, including three Premier Tour wins and one German championship. The highlight of the team is considered to be winning the European Masters Summer 2019 in Katowice, Poland. Since 2020, the team has been playing in the Prime League, the most prestigious League Of Legends division in the DACH region.
As the official insurance partner of Berlin International Gaming, the two partners will develop target group-oriented esports products and services in the future.
As part of the partnership, die Bayerische acquires an extensive main partner rights package in League Of Legends as well as additional rights in the renowned game titles "Trackmania" with racing driver Dennis "Massa" Lotze and "StarCraft 2" with Tobias "ShoWTimE" Sieber.
Die Bayerische and Berlin International Gaming focus on brand visibility and addressing target groups via digital channels in all rights packages. In this way, the insurance group aims to raise its profile among the young target group and create added value for the esports community.
Since 2016, die Bayerische has been the main sponsor of the traditional football club TSV 1860 München and thus has a prominent presence in traditional sports as an insurance partner. In addition, the insurance company also supports clubs and projects in popular sports and is involved in social partnerships. The two brand ambassadors Samuel Koch and multiple Olympic champion Magdalena Neuner, brand ambassador of the sustainable insurance and pension brand Pangaea Life, round off the company's current sponsorship portfolio.
The insurance group die Bayerische was founded in 1858 and consists of the companies Bayerische Beamten Lebensversicherung a.G. (parent company), BL die Bayerische Lebensversicherung AG and the composite company BA die Bayerische Allgemeine Versicherung AG. The total premium income of the Group amounts to over 600 million euros. The Group is continuously increasing its equity capital and is well above the industry average. Investments of over 4.8 billion euros are managed. More than 12,000 personal advisors are available to Bayerische customers throughout Germany. In a recent comprehensive company analysis, the rating agency Assekurata again awarded Neue Bayerische Leben a quality rating of A+ ("very good"), attesting to the company's financial strength, which is far above the industry average.
Berlin International Gaming, known worldwide under the acronym BIG, is one of the most successful European Esport organizations with headquarters in Berlin. The German club currently employs top teams and players in the titles League of Legends, CS:GO, Quake, StarCraft, Valorant and Trackmania. Since 2017, the club has established itself at the top of the world rankings and celebrated numerous respectable successes in various disciplines. The partner portfolio of BIG includes OMEN (HP), Corsair, Red Bull, Betway, SkinBaron, Backforce (Interstuhl) and Volvic.
In 2019, the German club was able to secure a total of six League Of Legends championships. In addition to the three Premier Tour wins, they also finished the last ESL Championship season in first place. The highlight of the League Of Legends team has been the championship title of the European Masters Summer 2019 in Katowice. Since the beginning of 2020, the German team is playing in the Prime League, the highest rated national league in League Of Legends.
Virtus.pro second Dota 2 roster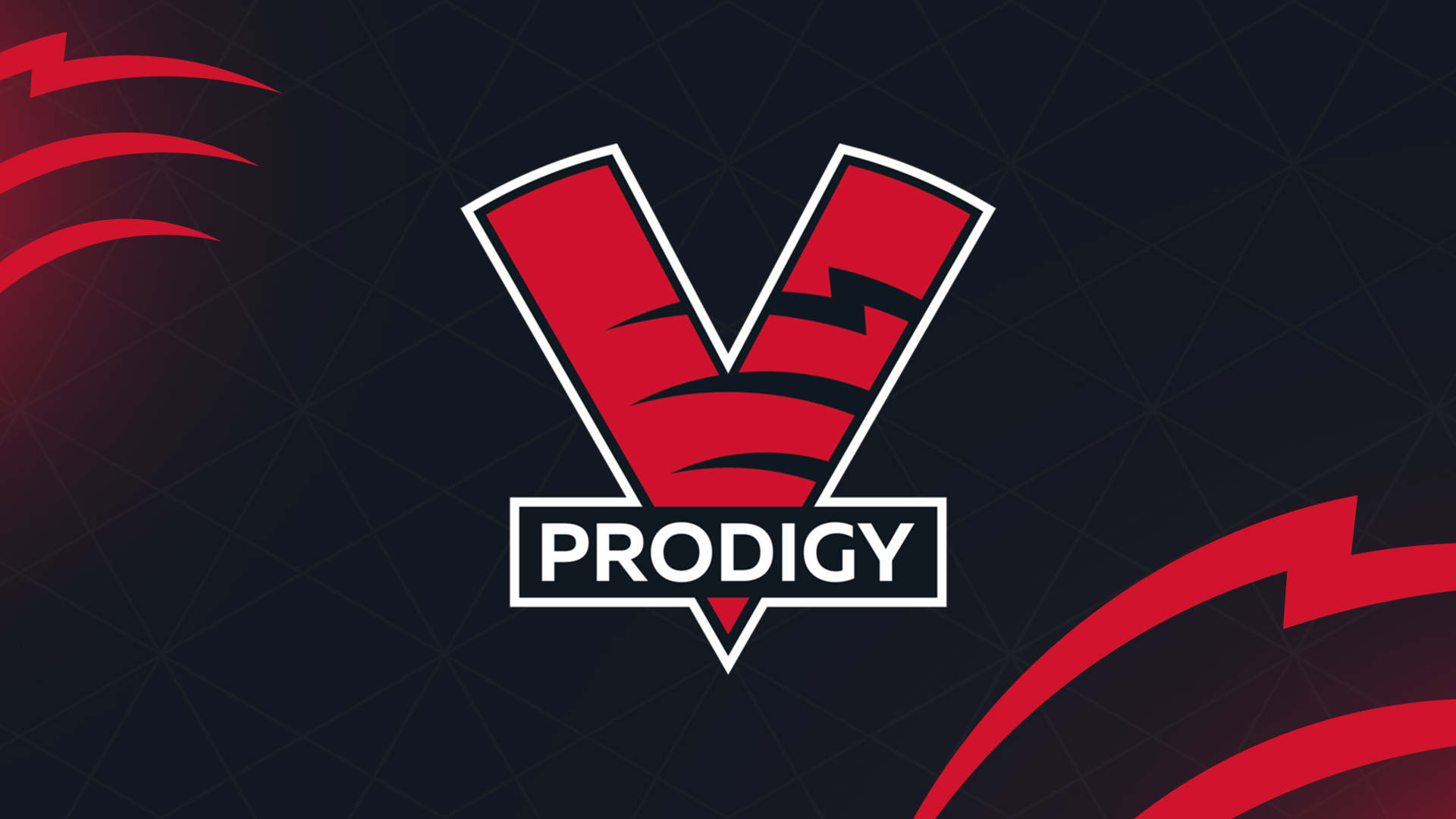 Reading Time:
< 1
minute
Virtus.pro launches a second Dota 2 team — VP.Prodigy. The roster consists of the ESL One CIS Online Season 1 open qualifier winners, Team Generation.
Sergey Glamazda, CEO of Virtus.pro:
"Guys from Team Generation caught our attention a while ago. Summer 2020 we decided to support them with a grant, provided them with a coach and a bootcamp. After former VP.Prodigy players had been transferred to our first roster, the place of the second roster/academy became vacant. We didn't rush to announce our new squad as we wanted to let the guys grow and play in a competitive environment without unnecessary pressure. By qualifying to the Lower DIvision of ESL One CIS Online S1 they proved to be ready for the public attention and worthy of representing the VP.Prodigy brand, which is already associated with strong results in Dota 2."
Our first opponent in the Lower Division of ESL One CIS Online S1 will be HellRaisers. The match is scheduled for 21st of January, 15:00 CET.
VP.Prodigy roster:
Evgeniy «Noticed» Ignatenko
Denis «Larl» Sigitov
Ilyas «celebrity» Gainullin
Maksim «forcemajor» Meretskii
Vladislav dSa» Shuvaev
Daniil «Schelk» Shelkunov
Year 2020 in Review: Statistics on Esports Betting by LOOT.BET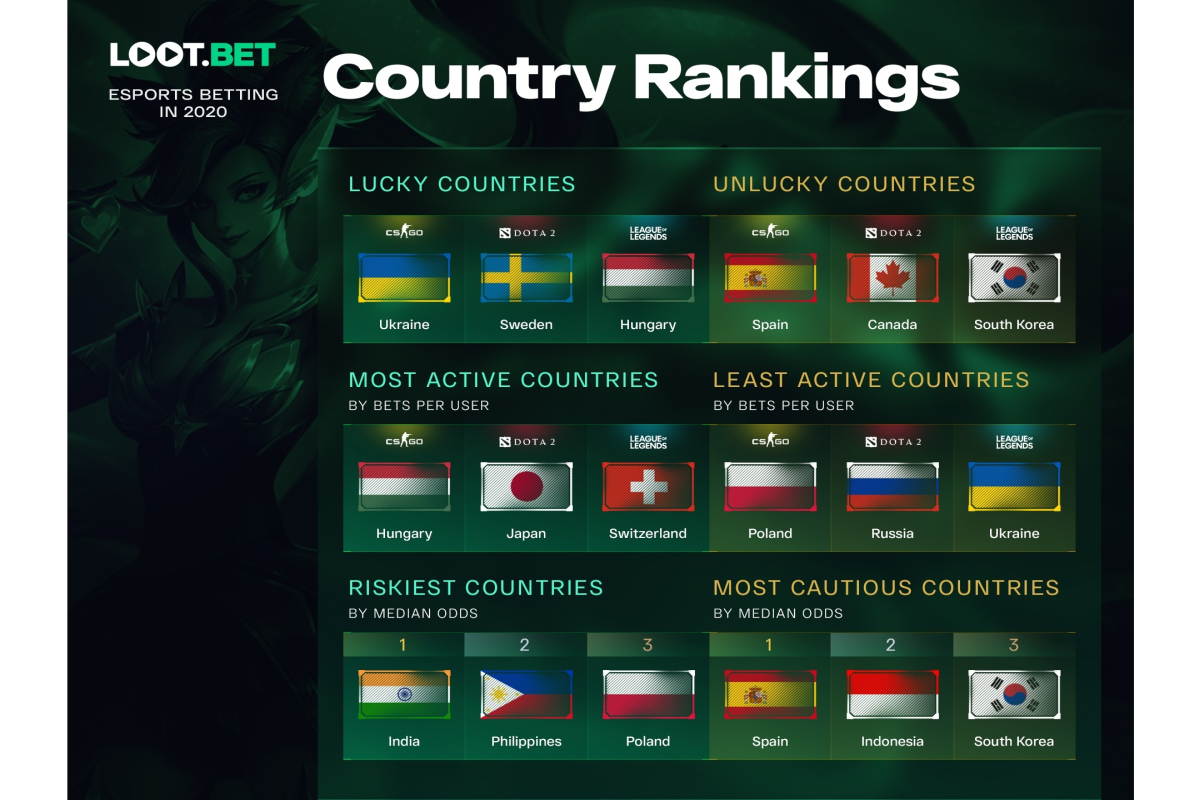 Reading Time:
2
minutes
Bookmaker LOOT.BET has summarised the past year's statistics on esports betting. According to the research, Counter-Strike: Global Offensive tops the list as the most popular discipline to bet on in 2020, the biggest winnings from a single bet reached as much as €6 540, and the luckiest bettors came from Ukraine, Sweden, and Hungary.
In 2020, the greatest share in betting volumes on LOOT.BET belonged to CS:GO, occupying a lion's share of more than 53% of the total money placed on esports. The second place in the respective chart was occupied by Dota 2 with a share of 35%, while the third place was occupied by LoL with 7%.
It's interesting that in the context of classic sports being paused due to the COVID-19 pandemic, FIFA 21 — previously one of the least popular games — managed to finish fourth, and Valorant, being a newcomer in the esports world, placed seventh, ahead of established disciplines such as Overwatch and Rocket League.
The most successful bet on LOOT.BET for the past year brought a bookmaker's client €6 520 of net profit, with only €20 risked and the total odds of 327.
By average bet size, the leader was LoL (€32.34), followed by King of Glory (€30.65) and Call of Duty (€27.20). Here, the two most demanded games – CS:GO and Dota 2 – end up at the 10th and 11th place, with €21.41 and €20.64, respectively.
Within the 'big three' esports games, LOOT.BET's users placed the most money on the following events – ESL One Road to Rio (CS:GO), Epic League (Dota 2), and Legends Pro League Summer (LoL).
The most popular teams for betting in their disciplines were Na'Vi (CS:GO), Team Nigma (Dota 2), and T1 (LoL). By average bet size, the champions are Team Liquid (CS:GO), Just Error (Dota 2), and Victory Five (LoL) whilst the max bets in the respective disciplines belonged to Heroic (CS:GO), Team Aster (Dota 2), and DAMWON Gaming (LoL).
The most money, in total, were won thanks to Sprout (CS:GO), VP.Prodigy (Dota 2), and FlyQuest (LoL). The teams that disappointed bettors the most were fnatic (CS:GO),Team Nigma (Dota 2), and FunPlus Phoenix (LoL).
Going by profit on every EUR placed, the leaders were Gambit (CS:GO), 496 Gaming (Dota 2), and LDLC OL (LoL), while the anti-champions were Team Singularity (CS:GO), B8 (Dota 2), and Team Vitality (LoL).
LOOT.BET has also shared statistics for countries, according to which the luckiest bettors were citizens of Ukraine, Sweden, and Hungary and the unluckiest users came from Spain, Canada, and South Korea. The most active, by the average quantity of bets per client, were Hungary, Japan, and Switzerland, while the least active by the same parameter were Poland, Russia, and Ukraine. The highest median odds were recorded in India, the Philippines, and Poland, and on the bottom of the respective rankings are Spain, Indonesia, and South Korea.
Despite a row of notable events being canceled on the grounds of the COVID-19 pandemic, such as The International, in 2020, LOOT.BET showed significant growth. In the past year, the bookmaker saw an impressive 67% increase in betting volumes while active users grew by 58%.