King Billy Casino. King of Malta!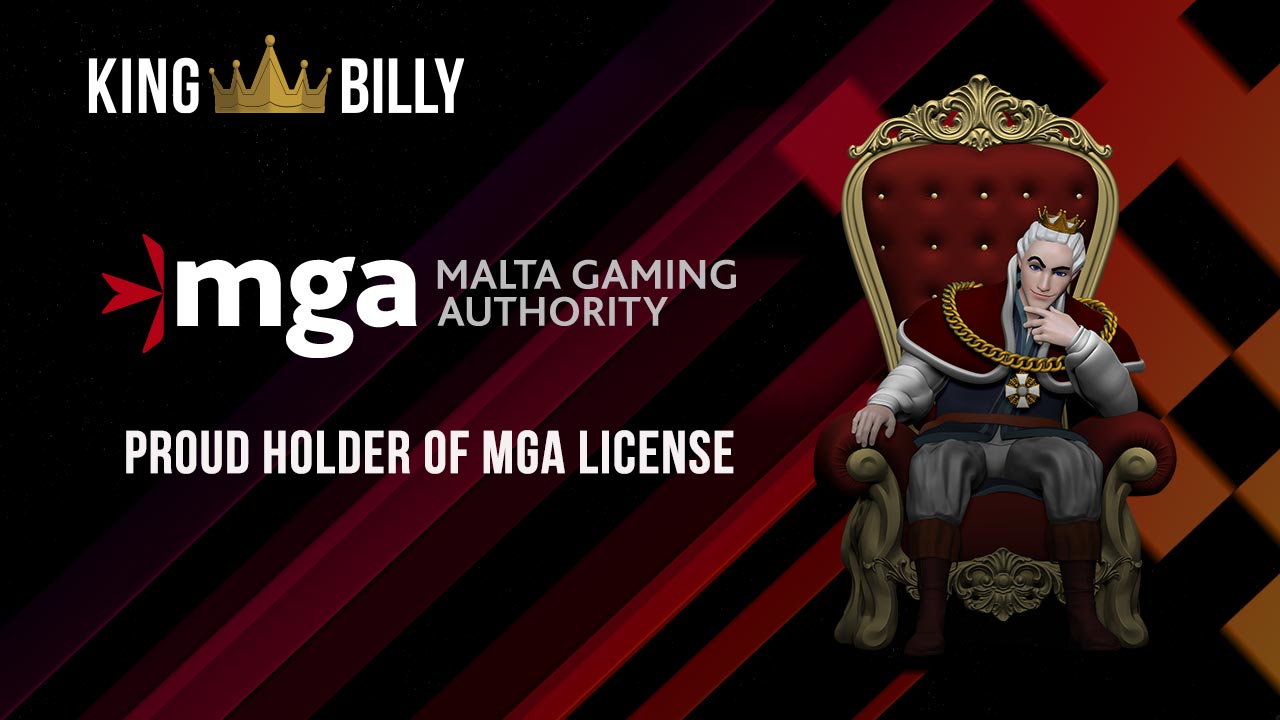 Reading Time:
2
minutes
When it comes to competitive advantages in the world of online gaming, few things can compare to the big license from the small country. We are talking of course about the Malta Gaming Authority (MGA) license, which, believe it or not, has even its own slogan "Brings the odds to your favour".
The Malta Gaming Authority has become the world's preferred global remote gaming regulator by offering a stable legal framework for online players, operators and service providers. Companies wishing to obtain a gambling license from MGA must meet a number of strict criteria in terms of credibility, ownership structure, integrity and competence.
Criteria, which, more or less, are innate qualities of a King, aren't they? So, it comes as no surprise that King Billy Casino, owner of so many impressive industry distinctions, awards and trophies in less than 3 years of existence is now also a proud holder of the MGA license.
King Billy Casino Chief Business Development Officer Julia Bereza says: "For all of us who have been with the King since his earliest days, this is stunning news! However, obtaining the license was only the first step. The team working on the project is committed 200% to explore an all the new opportunities the MGA license gives. Being part of King Billy always makes us remember that we are making history here!"
But is the new license going to make history for King Billy Casino's players too? Bereza smiles and points out "You bet it is! The crystal clear Malta regulations and terms combined with the "always transparent" policy of King Billy will make the relationship with our players even more trustworthy, reliable and secure.
In addition, acquiring a wide range of EU accepted payment systems will make every King Billy Casino player especially comfortable with depositing and withdrawing. We can't wait to see where this will take us!"
To another award perhaps for the new King of Malta?
The Malta Gaming Authority (MGA) is a Malta-based Gaming Control Board. Its mission, since its inception in 2001, has revolved around the principle of having a fair and transparent gaming sector in Malta to safeguard against crime and corruption, and to offer protection to minors and vulnerable players.
King Billy Casino is a new generation online casino, available in 6 languages (English, German, Russian, Finnish, Norwegian and Japanese) with an impressive record in awards and an amazing variety of games and features. King Billy has prioritized the creation of a superb user experience focusing on the myth of King Billy and his Kingdom and treats all players with the specialness they deserve.
Rightlander joins forces with Trustly and Footstock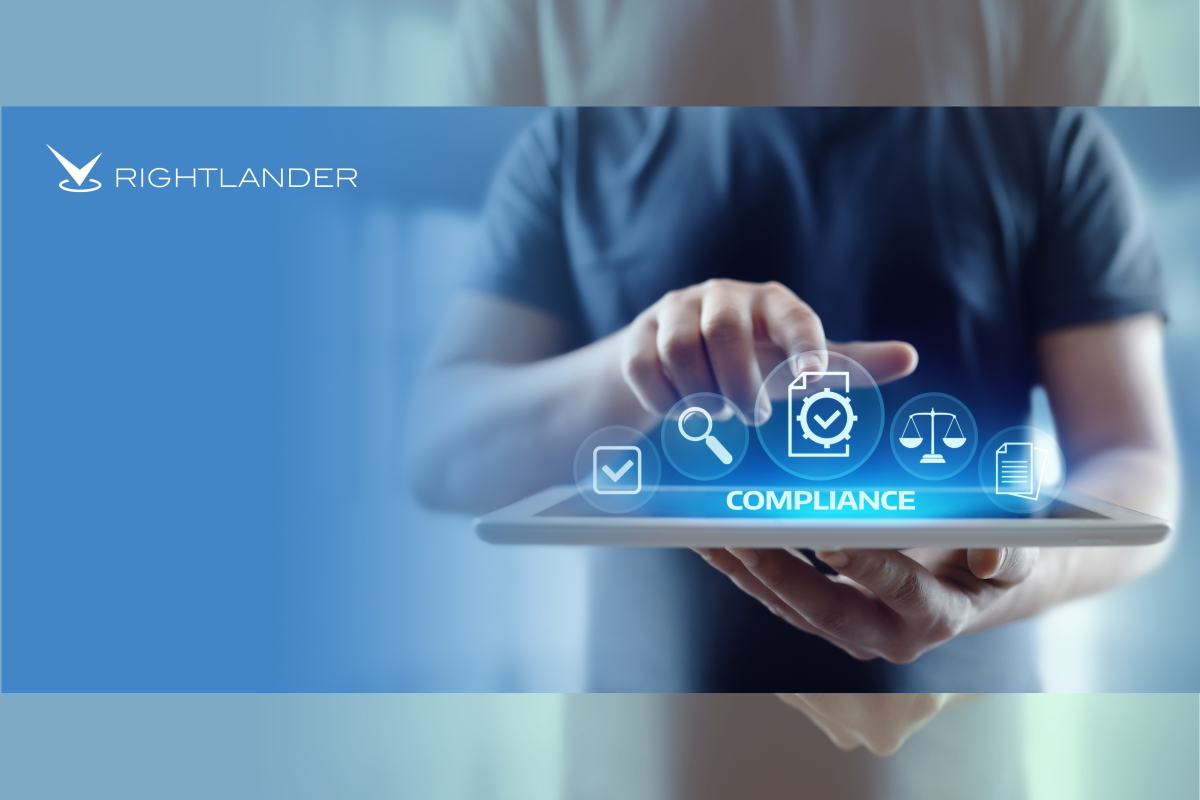 Reading Time:
< 1
minute
Supplier to help tier one operators improve affiliate compliance
Rightlander, the ground-breaking compliance platform has signed deals with Trustly and Footstock to help both providers improve affiliate compliance and boost their responsible gambling measures.
Rightlander.com will offer its technology which encompasses a comprehensive range of affiliate compliance tools which include the Automated Compliance Monitor, a PPC Monitor and a Proactive Affiliate Finder.
The Automated Compliance Monitor helps detect non-compliant content across geographies including the United Kingdom, Sweden, Denmark, Australia, and the United States. The monitor flags potential violations such as missing terms and conditions, outdated offers, incorrect marketing assets allowing both Trustly and Footstock partners to remain compliant in different jurisdictions.
The Proactive Affiliate Finder scans millions of web pages every month to identify new and prominent sites and the innovative PPC Monitor identifies harmful ads to stop them from appearing on an operator's branded keywords.
Vasilije Lekovic, Director of Gaming at Trustly said: "At Trustly, we take responsible gambling very seriously, and it's great to have a trusted partner like Rightlander that can help us promote it."
James Copeland, Chief Marketing Officer at Footstock commented "Rightlander are a key component in our ongoing endeavour to ensure Footstock and our growing affiliate network take responsible gambling as seriously as possible. We've already benefited from their great software and customer service."
Nicole Mitton, Head of Customer Success at Rightlander.com, said: "The Rightlander platform makes this processes easy and efficient, and ensures operators and suppliers can be confident that the affiliates they are working with are fully compliant with the rules and regulations they must adhere to.
We are delighted to have joined forces with Trustly and Footstock to help them improve their affiliate compliance initiatives."
The Stats Zone launches B2B offering focusing on the sports betting industry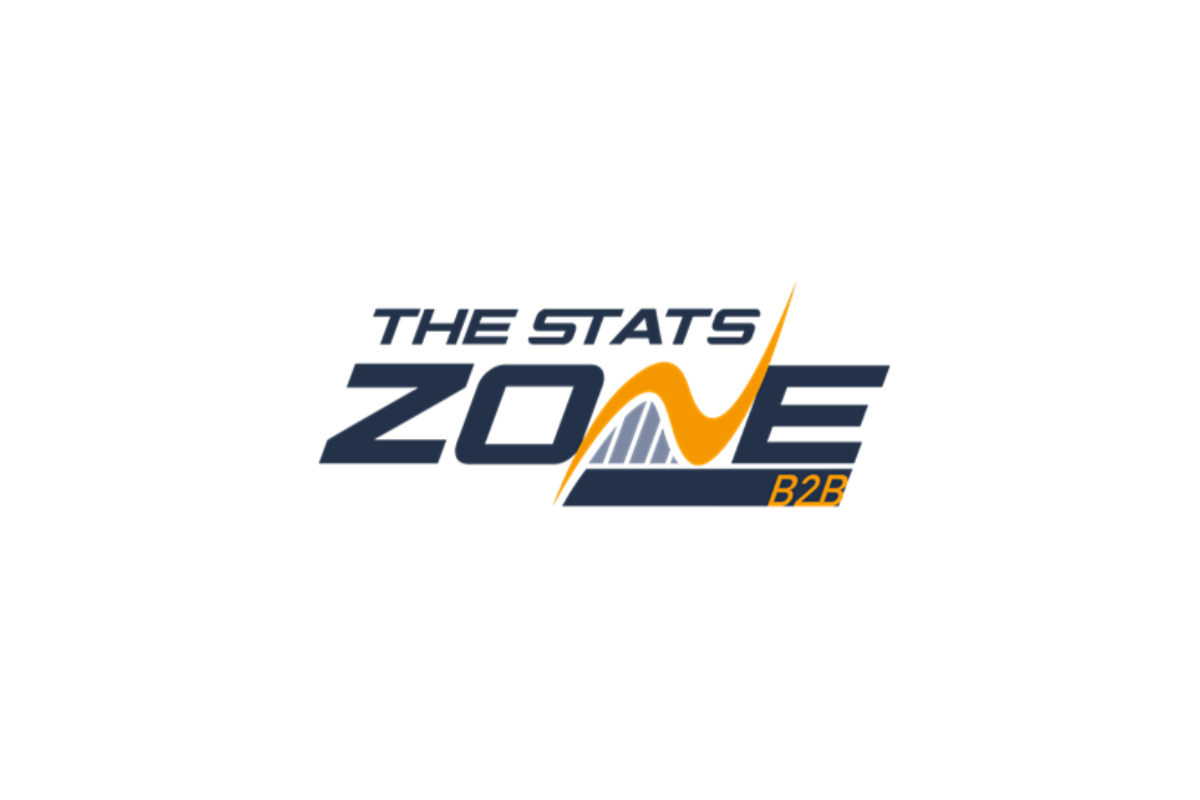 Reading Time:
< 1
minute
The Stats Zone (TSZ) has today launched its brand new B2B sports content service, providing specialised data-driven insights and expert analysis to sports betting operators and affiliates.
TSZ's team cater for all customer content requirements in every major sport, US sports, fantasy sports and the big-name esports. The team produces bespoke handwritten content to engage customers, drive SEO, develop CRM material, increase dwell time and keep customers happy, all of which can be delivered in multiple formats such as API, widgets or even printed material.
With SEO and evergreen editorial a staple for TSZ, there is equally a heavy focus on preview content to attract audiences for over 20 different sports, over 300 different competitions, and more than 20,000 events per year. This unrivalled coverage provides clients with non-stop content every day of the year to attract and engage customers.
Rob Esteva, The Stats Zone's MD, said: "Engaging content is key to any modern-day business as it drives turnover and customer loyalty. The Stats Zone continues to grow month-on-month and with all the positive feedback we have received, it has prompted us to launch our B2B business. We are looking forward to enhancing the sports betting sphere with our premium content."
TSZ provides leading global sporting organisations with sports data and content as well as powerful betting analysis and insights to leading betting syndicates.
Atemi Announces Record Growth in Q2 2020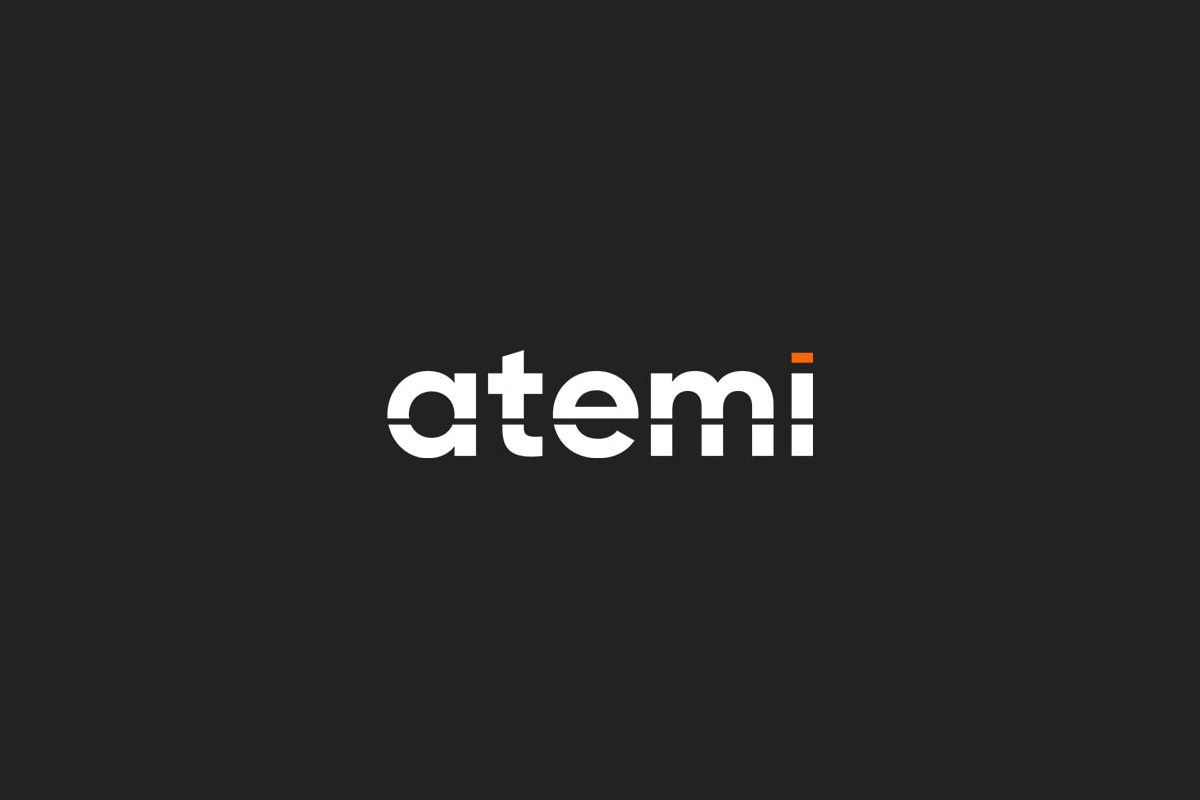 Reading Time:
2
minutes
Atemi, the igaming super affiliate, has delivered a record 42,500 high value, high intent, new depositing customers to operators in the second quarter, an increase of 72% year over year. Atemi's revenue of $13.25m was also a record and represents an increase of 42% compared to Q2 2019.
"Despite the lack of Sport, our business has continued to demonstrate strong organic growth. Operators were moving their advertising budgets away from 'Sports' and into 'Casino' during the quarter. We have maintained and grown these budgets in Q3 even with the Premier League's return which is really positive. We understand that we send the highest intent customers of any affiliate partner and 'Casino' has proven a much better investment opportunity than Sports over the past six months," Manuel Berndoerfler, COO of Atemi, said.
Atemi also said it is preparing to deploy a $19m marketing campaign for its Betcompare brand this coming season.
"The recent months have certainly had a huge impact on Sports affiliation and we were rewarded for our ratio of Casino to Sports business. We do expect Sports to return to pre-pandemic levels over the next 12 months provided we do not see a second wave of the virus", Richard Skelhorn, founder of Atemi, said.
"We'll invest more than $50m marketing our gaming comparison sites over the coming year, all things being well. Our early success in the Sports vertical has proven we will again send the highest quality customers available via the affiliate channel. We look forward to strategically deploying our capital to further support our growth in the 20/21 season and remain hopeful that things return to normal by the end of the year, without seeing a second wave. Should that happen, we are perfectly placed to pivot client budgets and any uncertainty plays to Atemi's strengths being a media buyer as we are able to switch focus from one product to another with short notice."
"We also see the imminent opening of Google's US advertising market being an accelerator of our growth and global presence in the coming months and we're really excited by this."
"Ultimately the next twelve months for Atemi is about being committed to the growth plan but flexible enough to adapt to any headwinds and help our clients invest and grow, pandemic agnostic."