King Billy Casino, a proud holder of MGA license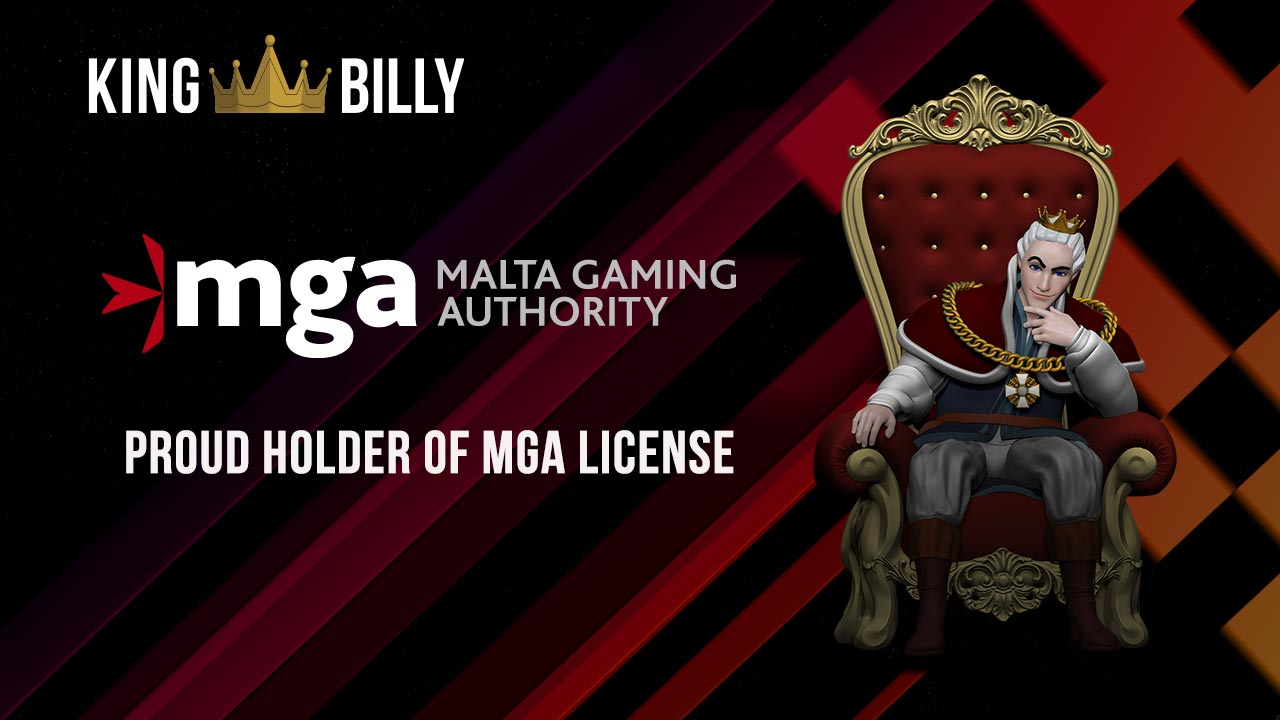 Reading Time:
3
minutes
One of the world's most beautiful archipelagos (yes, Malta is not just one island). Set of epic films and TV shows, like Troy, Gladiator and Game of Thrones. A walker's paradise during almost all seasons of the year, with stunning views from dramatic cliff edges. Fantastic cuisine. Picturesque capital Valetta.
And yet, when it comes to online gaming, there is something more in Malta than the above, something that has turned it into the Mecca of the gambling world. We are talking of course about the Malta Gaming Authority which has become the world's preferred remote gaming regulator. Don't get us wrong Curacao license holders, your license is still decent, but Malta is in a league of its own.
How have the Malta Gaming Authority done it? By offering a solid legal framework for service providers, operators and online players. Any company which wishes to obtain the coveted MGA gambling license has to meet a number of strict criteria, ranging from ownership structure and credibility to integrity and competence.
Which brings us to the happy news from the King Billy Kingdom. It was due and it is now a fact, that King Billy Casino, owner of several impressive industry distinctions, awards and trophies in less than 3 years of operations is now also a proud holder of the MGA license.
Good news from the Kingdom, so we reached out to a few key persons of the organization for statements. King Billy Casino CEO Volodymyr Harkusha (and "First Lord" of the Kingdom) explains: "At King Billy Casino, we view our course, so far, as a journey where the destination can only be reached by taking methodical steps. One of these steps, actually a giant leap for us, is our MGA license."
So, what has changed for King Billy Casino with the new license? Harkusha points out "You know, even before the MGA license, we were implementing a modus operandi at King Billy Casino, exactly as if we had a Malta license. This means a policy of full transparency. We expect that combining this policy with the Malta regulations will make the relationship with our players even more reliable, trustworthy and secure."
And what about new opportunities? Ruslan Legenzov, King Billy Casino Head of Affiliates (and "Lord of Affiliates" of the Kingdom) shares his thoughts with us: "Plenty of opportunities, which we will try to capitalize at a maximum level. New payment systems, like Trustly, the "darling" PSP of European players will now be available at King Billy, along with tax-free transactions.
Furthermore, our King Billy Casino MGA site will feature a brand new Loyalty Program with a refined bonus system and no less than 7 levels: Citizen, Baron, Earl, Marquess, Duke, Prince, and finally King, next to King Billy himself. Female titles apply too for ladies, so we invite everyone, above 18 years of age for a ride."
The King Billy Casino CEO compared the casino's course to a journey. So, what is the destination of the journey? Volodymyr smiles "We are trying to make it the most interesting type of journey – a never ending one!"
We must admit that we like this way of thinking, and for the time being we reckon that "His Majesty King Billy and his faithful servants" could use some rest on this long journey. And what best place to rest than Malta?
MGA, the Malta Gaming Authority, is a Malta-based Gaming Control Board. Its mission, since its inception in 2001, is based on the principle of having a transparent and fair gaming sector in Malta, to safeguard against corruption and crime and offer protection to vulnerable players and minors.
King Billy Casino is a new generation online casino, available in 6 languages (English, German, Russian, Finnish, Norwegian and Japanese) with an impressive record in awards and a remarkable variety of games and features. King Billy has prioritized the creation of a superb user experience focusing on the myth of King Billy and his Kingdom and treats all players with the specialness they deserve.
Spillemyndigheden Introduces "Player ID" for Retail Betting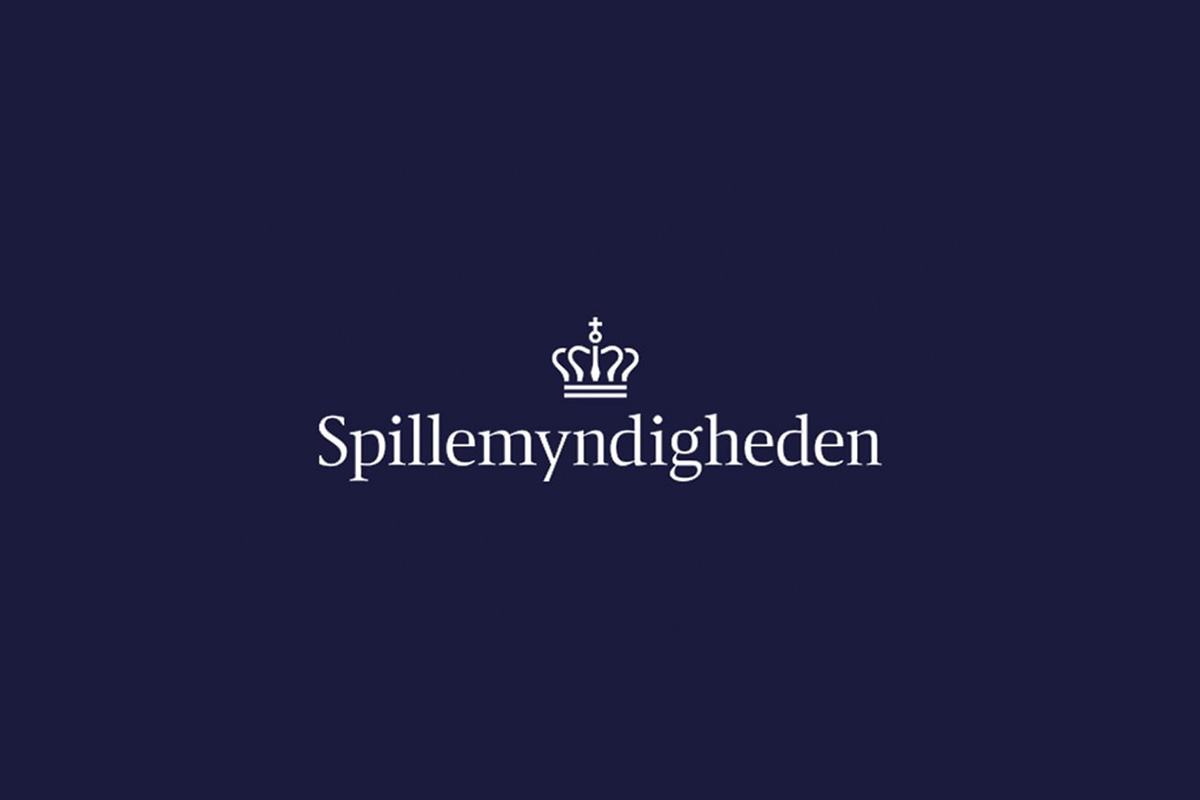 Reading Time:
< 1
minutes
The Danish gaming regulator, Spillemyndigheden, has announced that from 1 October it will be compulsory for players to provide a "Player ID" when placing bets at a physical retailer, such as kiosks or betting shops. The ID must be used when the player places bets in physical shops.
There are no requirements for how individual gambling operators design their Player ID. This means that the gambling operators themselves decide whether their Player ID is a virtual ID, e.g. in an app, or whether they issue a physical card.
In order for a player to receive a Player ID, it must be linked to a gambling account with the gambling operator, where the winnings are paid out. Among other things, the Player ID allows the player to set a deposit limit. At the same time, the ID ensures that the player does not lose their winnings, for example if a betting slip is lost.
The Player ID means that a player who has excluded themselves from gambling with ROFUS after 1 October 2023, is also blocked from gambling in physical stores.
Norway Regulator Monitors Banks Over Illegal Gambling Transactions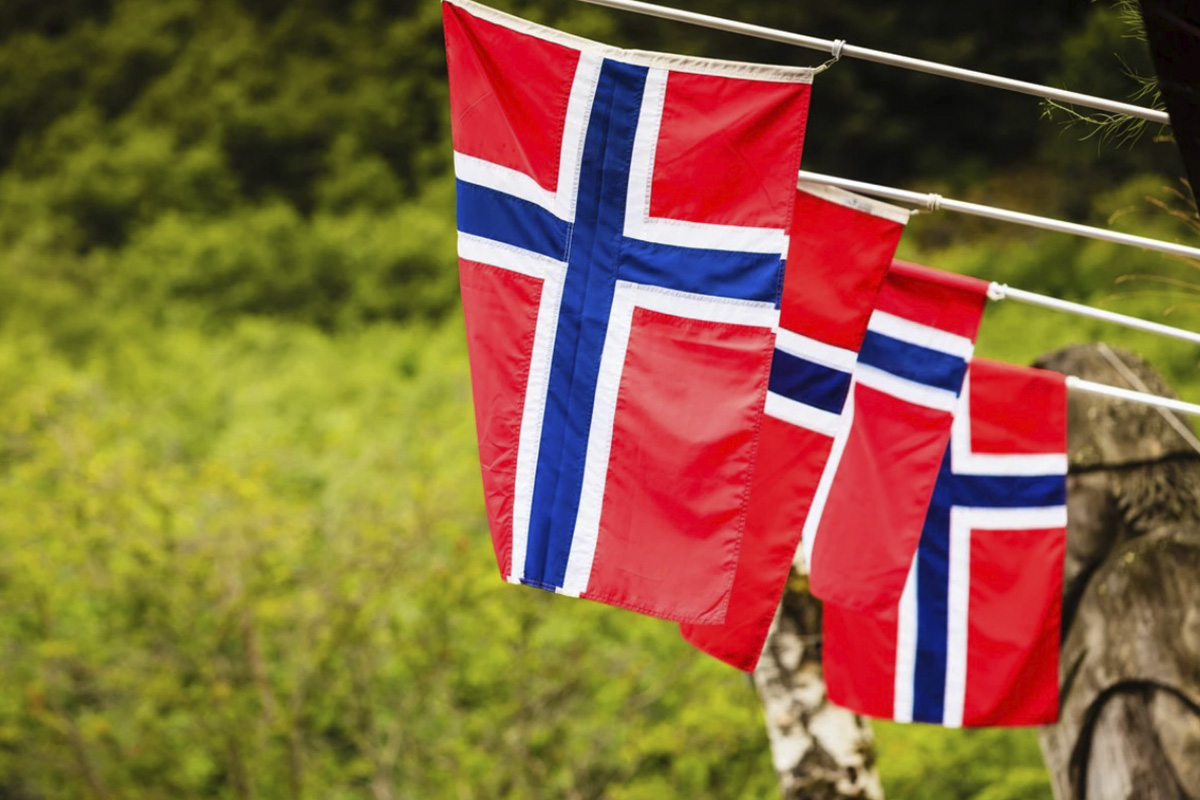 Reading Time:
< 1
minutes
The Norwegian Lottery Authority (Lotteritilsynet) will monitor nine banks in the country to ensure compliance with a ban on processing transactions with unlicensed operators.
National laws state banks in Norway cannot allow deposits into and withdrawals from sites without a licence. This is in accordance with Section 5 of the Norway Gambling Act.
Lotteritilsynet did not say whether the banks in question breached this ban, nor did it reveal their identities. However, the regulator did confirm it will put in place "supervision of compliance" for each of the nine banks.
The regulatory body has the power to order banks to block transactions to and from specific accounts and companies.
In the briefing sent to each bank, Lotteritilsynet has requested information on the measures in place to stop transactions with unlicensed sites. The banks must also present any internal processes for compliance with the ban.
Lotteritilsynet lawyer Rannveig Gram Skår said: "For a long time, we've focused on dialogue with Norwegian banks and financial institutions. For the first time, we have chosen to open a more thorough inspection of compliance.
"We know that the payment intermediary ban is an important tool to protect the Norwegian sole proprietorship model. The purpose of the model is to prevent gambling problems and other negative consequences of gambling."
The banks have three weeks to respond to the initial requests from Lotteritilsynet.
"We largely expect to see that the banks have effectively complied with our decisions," Gram Skår said.
OpenBet Renews Regulatory Partnership with Vixio Regulatory Intelligence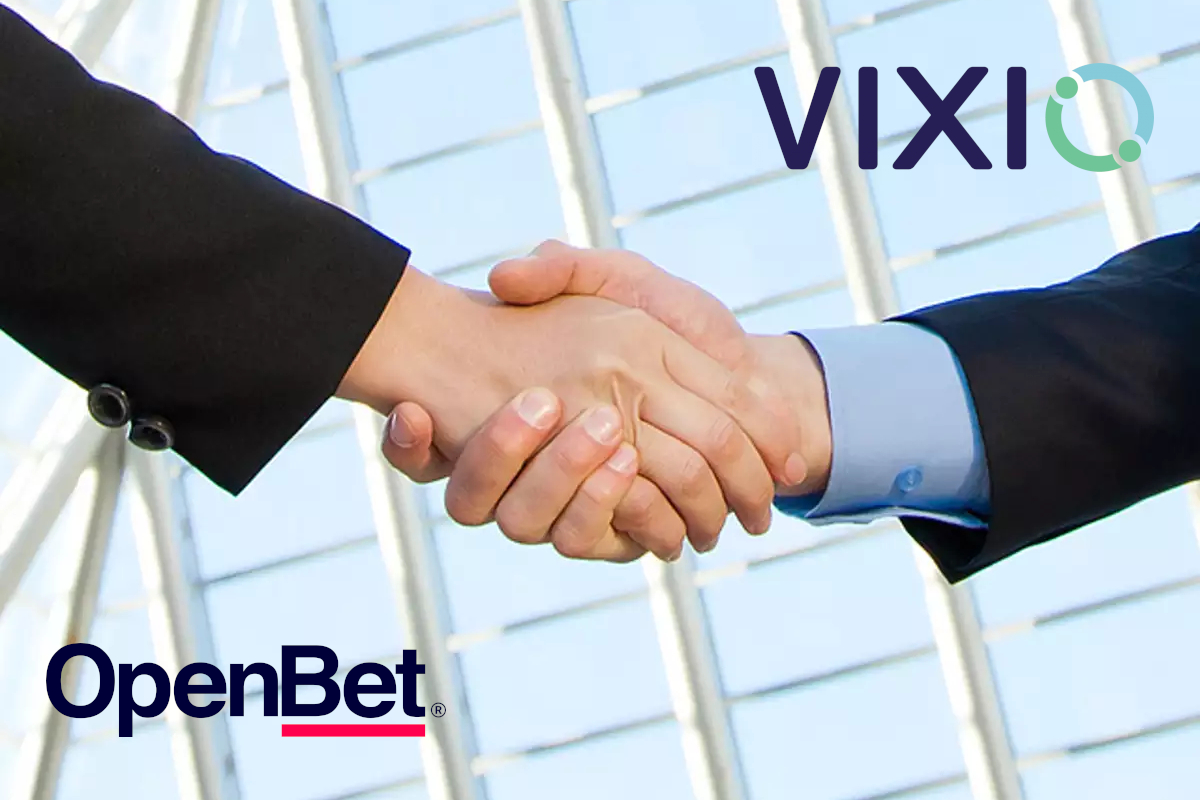 Reading Time:
2
minutes
OpenBet Selects Vixio Regulatory Intelligence as Regulatory Compliance Partner
Vixio Regulatory Intelligence, the leading provider of regulatory and business intelligence to the global gambling and payments industries, announced today that OpenBet, a leading content, platform and service provider to the sports betting industry, has chosen to continue its partnership with Vixio Regulatory Intelligence.
OpenBet made the decision to renew its partnership with Vixio Regulatory Intelligence in order to ensure regulatory compliance and to engage with regulators as collaborative partners while embarking on a new chapter of ambitious growth in both North American and international markets.
OpenBet's compliance and business development executives will continue using Vixio Regulatory Intelligence's industry-leading platform to conduct research on new opportunities in established and emerging global markets, instantly compare policy and regulatory requirements in United States states and international jurisdictions as well as support the company's policy engagement and advocacy efforts.
Vixio Regulatory Intelligence provides OpenBet with essential market intelligence on the past, present and future state of regulation.
Past – Due Diligence. Vixio Regulatory Intelligence's archive of intelligence reports and regulatory alerts on global gambling markets accumulated over more than 16 years enables OpenBet to assess regulatory risk and understand the priorities of regulatory authorities in jurisdictions across the globe. Access to variable market data also allows business development executives to validate market-sizing assumptions and prioritise commercial opportunities.
Present – Jurisdictional Reports. Curated by in-house legal analysts, country and state-specific regulatory reports enable compliance executives to take a deep dive into how different forms of gambling are regulated in more than 180 jurisdictions worldwide. These allow OpenBet to comprehend the regulatory structures of sports betting markets across the globe. Additionally, the unique Report Builder tool enables for immediate comparison of specific regulatory requirements across any combination of markets.
Future – Daily Insights and Intelligence. Daily analysis conducted by Vixio Regulatory Intelligence of the latest regulatory trends and legislative developments allows OpenBet to prepare for future policy changes or the opening of new markets including by assessing how global regulators are responding to industry challenges.
Vixio Regulatory Intelligence offers us a solution that we use daily across our organisation," the Regulatory Affairs and Compliance Vice-President for OpenBet, Jessica Feil, said. "It gives us the ability to open up a dialogue with the regulators with supporting data to ensure that we act as good partners without compromising our growth ambitions or commercial success."
"We are delighted that OpenBet's has selected us again as its preferred regulatory compliance partner and that we can continue to support its ongoing growth as regulated sports betting continues to expand outside Europe and into North and Latin America and beyond," the Chief Executive Officer for Vixio Regulatory Intelligence, Mike Woolfrey, said.
Acquired by Endeavor in 2022, OpenBet has licenses in 44 jurisdictions globally. The company's commitment to compliance requires it to respond quickly to upcoming regulatory changes, verify the suitability of its global clients and implement global best practices around responsible gaming, sports integrity and data security.