Exclusive Interview with Ivan Sagál (Managing Partner of Bird & Bird offices in the Czech Republic and Slovakia)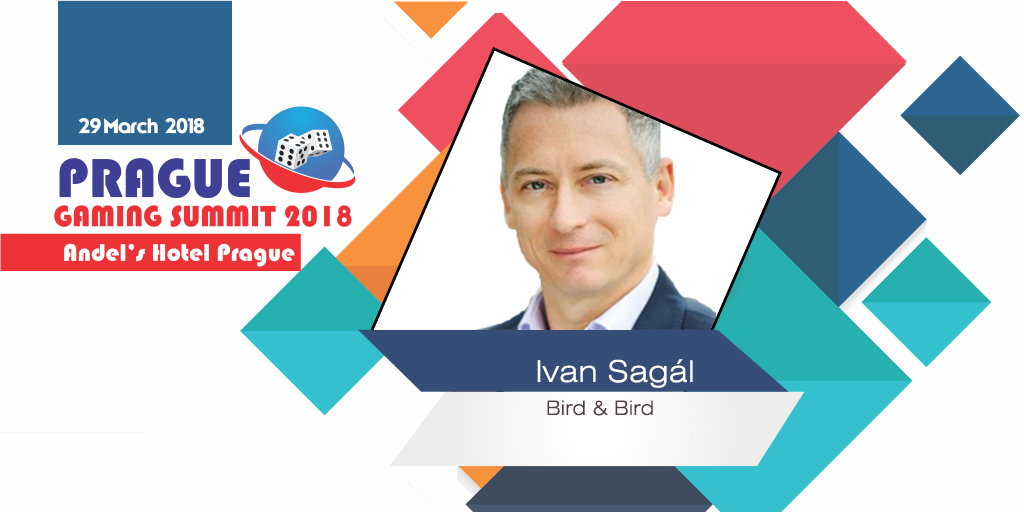 Reading Time:
6
minutes
While our team is gearing up for our event in Prague, I have managed to catch up with Ivan Sagál, who is a Managing Partner of Bird & Bird offices in the Czech Republic and Slovakia. You can meet Ivan in person by attending the second edition of Prague Gaming Summit which will be held on the 29th of March at Andel's by Vienna House Prague. You can find more details here.
With this occasion, I would also like to thank you for following my interview series and for sharing these information with your colleagues and partners. If you would like to be featured in an upcoming interview, please send me an e-mail to [email protected] and I will happily get back to you!
Thank you very much for accepting our invitation and answering the questions. You have more than 20 years of experience in the commercial, corporate and financial law, advising clients from across a number of sectors including lottery & gaming, telecommunications, media & entertainment and financial services. Why did you choose the gaming industry?
Ivan: It is an interesting question. If answered lightly, it is rather that the gaming industry chose me than the other way round. One of my main areas of focus since the beginning of my career has always been the transactional work – that is helping international and local companies expand their business through acquisitions, joint ventures, strategic commercial contracts and various other forms of business deals, as well as in getting the necessary funding for those deals. For many years, companies with business interests in the gaming industry have been among my clients, and naturally, when you want to provide a high-quality expert advice in a transaction involving a gaming business, you need to understand the strategic commercial issues that gaming industry is facing as well as the regulatory legal framework. And when you initially get this insight into the industry, it is just logical you keep yourself abreast of subsequent industry developments (whether they relate to business, technology or regulation) as you never know when another gaming client would be seeking your support based on positive references from your previous clients.
The company you work at, Bird & Bird is a leading global law firm with a strong focus on the businesses sectors where digitalization and technology plays a key role, including gaming industry. What is the focus on in your work at the company; what are the key values of this company?
Ivan: One of the main strategy pillars of Bird & Bird has always been excellence in client service achieved through a strong sector focus. We believe that what differentiates the top legal advisors from the good ones is their deep understanding of the particular industry sector in which their client operates which must be in addition to their excellent legal skills. Many of our lawyers have additional professional background. This is thanks to their previous career in the particular industry or thanks to their additional technical education. Another key element of our strategy is our international reach, meaning that when clients come to us through any of our international offices, they get the same level of service, whether in terms of project management, legal expertise or the sector knowledge. We achieved that through a strong emphasis on the 'one firm' approach in internal procedures, knowledge sharing as well as cross-border client projects.
Please tell us more about the services the company offers especially those which are connected to gaming, gambling.
Ivan: Bird & Bird is a full service global law firm, providing advice in all main areas of business law, including Corporate/M&A, Banking & Finance, Dispute Resolution, Employment, Intellectual Property, Privacy & Data Protection, Outsourcing, Real Estate, Tax etc. We have developed an unparalleled expertise in a number of industry sectors, especially those based on, or largely being re-shaped by, the new technologies and digitalization. Naturally, gaming industry is at the forefront of this change, given its rapid development towards the digital era, and we help gaming companies adopting to new regulatory challenges as well as expanding their reach to new markets. This involves advising in all aspects of licensing procedures (whether in setting up businesses or updating licensing scope due to new legislative changes), sorting out ad hoc regulatory issues (whether due to the probes or inspections by the authorities or new business ideas crossing the regulatory borderline), analyzing and outlining solutions in situations where several other regulatory frameworks overlap with gaming regulation (such as marketing and advertising rules, data protection/GDPR issues, payment services regulation under the PSD2 directive etc.), as well as all forms of transactional support – acquisitions, joint ventures, strategic commercial contracts, new technology deployments etc.
You have more than 20 years of experience in the business. Will you please tell your opinion about the European gaming industry and also about the gaming industry of the Czech Republic?
Ivan: In my view the gaming and betting industry as a whole is one of the fastest-changing industry sectors of the last decade. I am fascinated by the speed of this change, which to a large extent is due to a rapid development of new technologies and moving the user experience into the online world. What this brings, of course, is a totally new perspective for the national regulators, who historically have been very much used to control the domestic playgrounds tightly without giving much consideration to what was happening elsewhere in the world. With the digitalization of the business and the online environment, the visible borderlines are suddenly gone and of course the largest international players are somehow disrupting the status quo in smaller markets. When you add to the mixture the general principle of freedom to provide services under EU legislation and on the other hand the commonly accepted risks of unregulated (or under-regulated) gaming or betting on the society, plus the difficulties of the tax authorities to track or allocate the income from such online activities based on its geographical source, it is clear that everyone involved is facing many uncertainties. I still see, however, that in general the industry is doing well, whether Europe-wide or in our country, so apparently it is possible to adapt to the challenge and live well.
Last year the government of Czech Republic planned to restrict online bonuses and free bets, because they found alleged links between these promotions and problem gambling. What is the situation now concerning this issue?
Ivan: It is not that much about imposing new restrictions through e.g. a legislation amendment, but rather about a narrower vs. wider interpretation of the existing provisions of the new Czech gaming law by the regulator (Ministry of Finance). It is true that the regulator has issued a standpoint to certain forms of bonuses and free bets from the perspective of compliance with the general rules of Czech gaming law. This has been issued in August last year, so it is relatively fresh and is yet to be tested in the potential administrative proceedings (or later court proceedings) in a particular case. Also, it has to be mentioned that the standpoint does not automatically mark all forms of bonuses as illegal, it rather analyses the rationale and nature of the particular bonus in the light of legislation provisions and generally divides these bonuses in three categories – generally allowed, allowed if included in the pre-approved gaming plan or disallowed. However, the standpoint is not a generally binding law but rather just the guidance, and as such may be changed or overcome in the future.
How did this new situation, the restrictions affect the Czech gambling industry and what would be the solution for the future of this sector in your country?
Ivan: As already mentioned, the new Czech gaming law definitely changed the landscape of the industry locally, and generally imposed additional requirements on the compliance functions of all market players. Based on my initial observation, however, it definitely did not "kill" the market (as was feared by many players before the enactment of the law) and it is still too fresh to analyze its deeper impacts on the industry as well as the society. In my view, however, the future of the Czech gambling would be very much inter-linked with whatever developments in more advanced jurisdictions (especially within the EU), both with respect to the further technology and digitalization development, as well as regulatory framework (including more unified interpretation and application of the general regulatory principles).
To meet Ivan in person, make sure you register and attend Prague Gaming Summit 2018, held on the 29th of March at Andel's by Vienna House Prague.
Interviewee profile:
Ivan Sagál is a Managing Partner of Bird & Bird offices in the Czech Republic and Slovakia. Bird & Bird is a leading global law firm with a strong focus on the businesses sectors where digitalization and technology plays a key role, including gaming industry.
Ivan has more than 20 years of experience in the commercial, corporate and financial law, advising clients from across a number of sectors including lottery & gaming, telecommunications, media & entertainment and financial services.
His team has been actively involved in advising various gaming companies from market leading national lotteries and gambling multinationals to small peer-2-peer gambling startups on a broad range of legal issues including gaming regulatory and licensing matters, legality of advertising of gaming products, data protection, compliance, regulatory aspects of consumer protection, competition, commercial, and transactional matters.
Ivan is a member of the Czech and Slovak Bar.
Unconditional victory for EGT Interactive at SEG Awards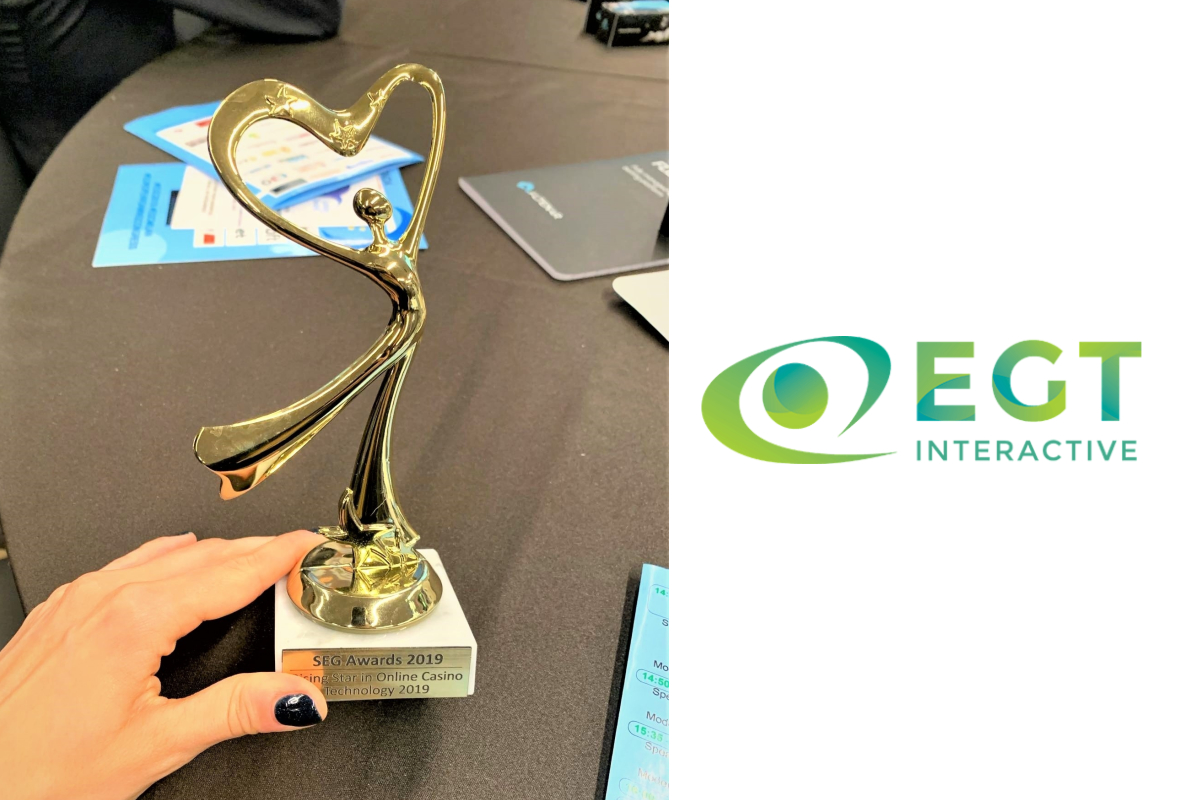 Reading Time:
< 1
minute
Great night, great news for EGT Interactive from Milan! On this year's SEG Awards that took place during the European Gaming Congress last Friday, company beat the competition uncompromisingly in the very competitive category – Rising Star in Online Casino Technology and won the 1st prize.
"Well, we are not rising, but we are definitely stars in our business solutions that we provide. And we prove it every day, with every slot, reel, bonus and all the details within our games that are quite familiar to the players worldwide. We greatly appreciate this recognition and this award! Thank you very much again from the whole team of EGT Interactive!" Said Polyna Nedyalkova, Business Development Manager at EGT Interactive.
SKS365 At European Gaming Congress: "Responsibility, Awareness And Common Sensitivity Are The Answers Against Prohibitions And Prejudices In Italian Gaming Industry"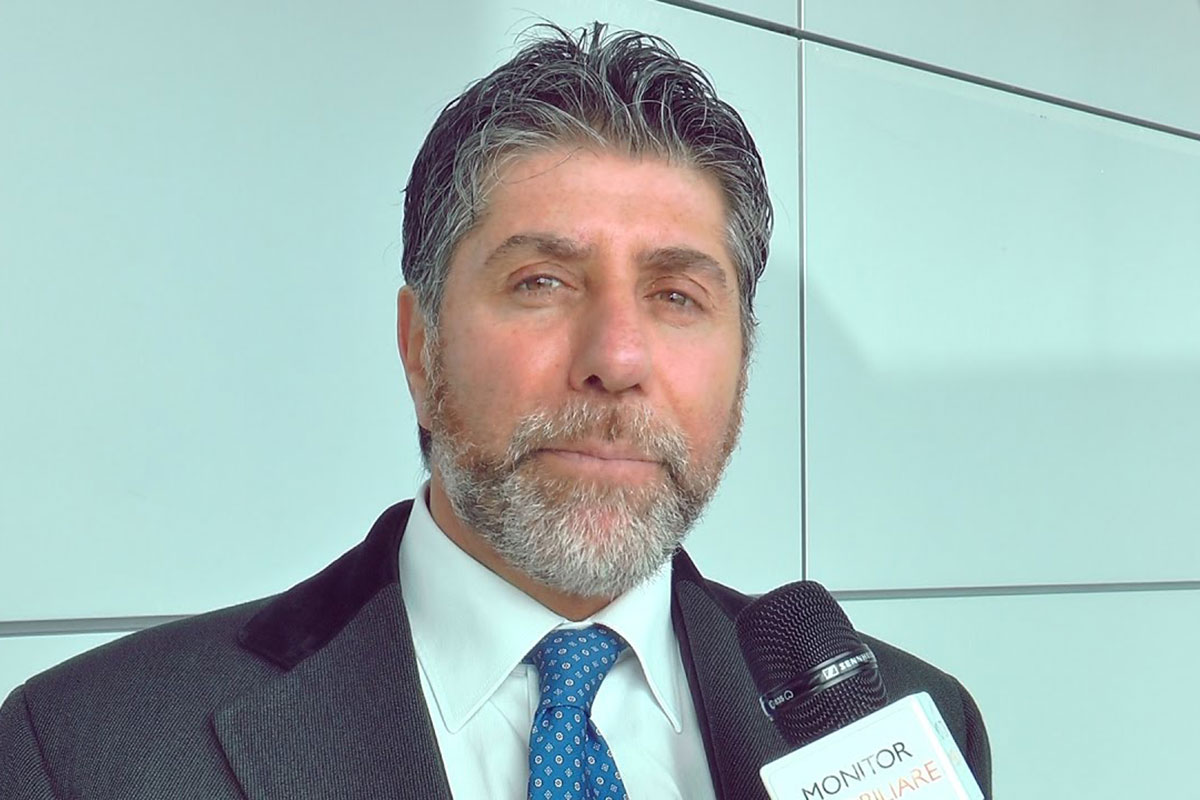 Reading Time:
2
minutes
Maurizio Bernardo (Senior Strategic Advisor) and Francesco Gaziano (Chief Marketing Officer & Country Manager Italy) engaged in the first Italian edition of the EGC
Milan, november 8, 2019 – Italy in the European Gaming Congress spotlight. The international event this year dedicated an entire day to gaming in Italy to open the debate about the state of the art in the political, regulatory, technological and economic sphere, with the contribution of some of the most authoritative names in the international market.
Almost physiological, this year, the choice to bring together operators, shareholders, professionals, service providers and management from all over Europe in Italy, given the excitement and uncertainties of the last few months. For this reason, in the planning of the event, the main debates were Focus on Italy (compliance panel discussion) and Marketing for Operators in Regulated Markets, which saw the respective participation of Maurizio Bernardo (SKS365's Senior Strategic Advisor) and Francesco Gaziano (SKS365's Chief Marketing Officer and Country Manager Italy).
"In public gaming market and actors are in continuous and rapid evolution, so it's necessary aim for a single and widespread regulation, in order to penetrate the territory through management and control actions by the institutions and of the Authorities all and, in this sense, the Municipalities could play a fundamental role – said Bernardo in his morning speech, focused on the consequences of the Dignity Decree and on the lack of effect of the distance meter – The role of the Municipalities is essential for a framework law governing the location of sales outlets in the area. An perfect machine, which considers the different needs and all local and national actors, could even be able to feed itself: just think of what it could mean to include the Municipalities and local authorities in the revenue, aiming to establish a virtuous circle in which part of the revenue could be used for the prevention of gambling addiction and for responsible gaming training."
In the afternoon, it was Gaziano's turn to intervene on the aspect most linked to the operators: "In a context where communication activities are drastically reduced, we must focus on the recognition and reliability of the product on the one hand, and on an ethical approach and aware at all levels, especially at the physical level – continued Gaziano, referring to the importance of retail for the identity of each operator – Today more than in the past it is necessary to 'put your face', which in this case means to present ourselves to the customers throughout the national territory. Therefore we could not miss this meeting to make our voice heard also in such a crucial phase for the Italian market and beyond, given that this European Gaming Congress is the evidence that the importance of the Made in Italy industry goes well beyond the borders of our Country."
NetShop Internet Services, Leading Data Center Provider, Official Supporter of the European Gaming Congress (EGC) 2019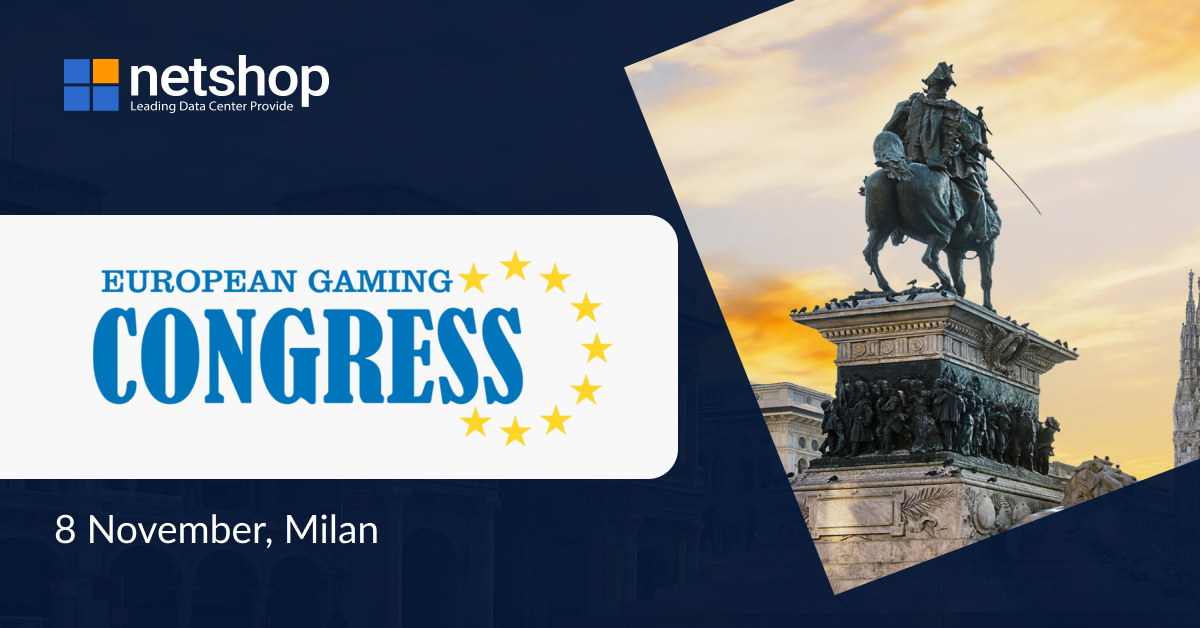 Reading Time:
2
minutes
Leading Data Center Provider announced as General Sponsor at EGC2019 Milan!!
The second edition of European Gaming Congress (EGC) is breaking all records in terms of support and there is no doubt that we need to supplement the seats.
As announced in earlier press releases, the location of the conference is Radisson Blu Hotel Milan and the date is the 8th of November.
If you haven't marked this in your calendar, you best do it now and secure your seat now!
Make sure you take advantage of this unique opportunity of learning and networking with the gambling industry in Europe via the EGC platform every year.
With so many companies lined up as sponsors, we are happy to welcome NetShop Internet Services as General Sponsor in the impressive list of supporting companies.
George Sarris, CTO at NetShop Internet Services, commented about the announcement: "We, at NetShop ISP, are proud to be among the Official Supporters of the European Gaming Congress in Milan.
This particular conference has a significant value to the iGaming industry as it is happening towards the end of 2019; a year full of regulatory updates and announcements from new jurisdictions and upcoming legislation changes.
In addition to the regulatory frameworks introduced or updated by new and existing jurisdictions, Suppliers and Operators have to face technical challenges; a multi-jurisdiction license requires a multi-location server setup.
Myself, as an Infrastructure Solutions Architect, as well as our dedicated iGaming Specialists,  look forward to the Panel discussions at EGC 2019. Finally, I would like to thank all those who voted NetShop ISP in order to be Award Shortlisted as "Best iGaming Service Provider". It would be my honor, as the CTO of the Company to receive the award on behalf of my super dedicated and talented colleagues."
About NetShop Internet Services – Leading Data Center Provider
NetShop Internet Services Ltd is a leading Data Center Provider n with a privately-owned infrastructure in more than 9 Datacenters in Cyprus, Malta, United Kingdom, and Los Angeles.
With more than a decade of presence in the iGaming industry, NetShop ISP is today, one of the most preferred choices for Startups, B2C and B2B Operators, iGaming Suppliers and Payment Providers. Our wide range of IT services includes, but not limited to, the following:
Colocation
Bare-metal Dedicated Servers Leasing
Private Cloud Infrastructure
Hybrid Cloud, SaaS and PaaS Platforms
High-availability & Disaster Recovery Solutions
Technical Documentation Drafting
IT Audit Assistance
DataCenter Managed Services
In just a couple of days, NetShop ISP is officially going to be present at the EGC2019 in Milan where will have the chance to present the igaming oriented hosting solutions to the participants of the event.
The Company has been Nominated for the Award of the "Best iGaming Service Provider" at the SEG Awards2019. You can register here or view the agenda here!
Browse the official event website here:  www.europeangamingcongress.com