Exclusive Interview with Ivan Sagál (Managing Partner of Bird & Bird offices in the Czech Republic and Slovakia)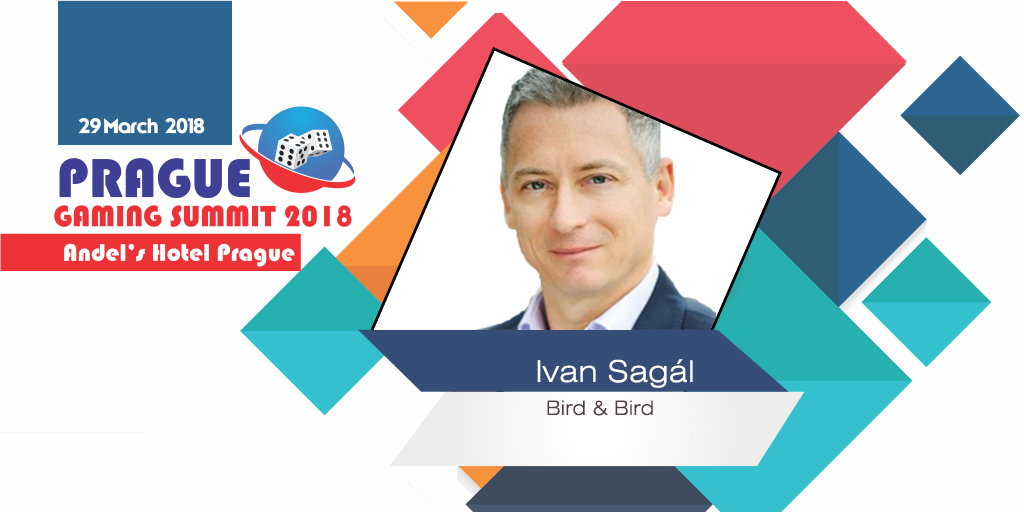 Reading Time:
6
minutes
While our team is gearing up for our event in Prague, I have managed to catch up with Ivan Sagál, who is a Managing Partner of Bird & Bird offices in the Czech Republic and Slovakia. You can meet Ivan in person by attending the second edition of Prague Gaming Summit which will be held on the 29th of March at Andel's by Vienna House Prague. You can find more details here.
With this occasion, I would also like to thank you for following my interview series and for sharing these information with your colleagues and partners. If you would like to be featured in an upcoming interview, please send me an e-mail to [email protected] and I will happily get back to you!
Thank you very much for accepting our invitation and answering the questions. You have more than 20 years of experience in the commercial, corporate and financial law, advising clients from across a number of sectors including lottery & gaming, telecommunications, media & entertainment and financial services. Why did you choose the gaming industry?
Ivan: It is an interesting question. If answered lightly, it is rather that the gaming industry chose me than the other way round. One of my main areas of focus since the beginning of my career has always been the transactional work – that is helping international and local companies expand their business through acquisitions, joint ventures, strategic commercial contracts and various other forms of business deals, as well as in getting the necessary funding for those deals. For many years, companies with business interests in the gaming industry have been among my clients, and naturally, when you want to provide a high-quality expert advice in a transaction involving a gaming business, you need to understand the strategic commercial issues that gaming industry is facing as well as the regulatory legal framework. And when you initially get this insight into the industry, it is just logical you keep yourself abreast of subsequent industry developments (whether they relate to business, technology or regulation) as you never know when another gaming client would be seeking your support based on positive references from your previous clients.
The company you work at, Bird & Bird is a leading global law firm with a strong focus on the businesses sectors where digitalization and technology plays a key role, including gaming industry. What is the focus on in your work at the company; what are the key values of this company?
Ivan: One of the main strategy pillars of Bird & Bird has always been excellence in client service achieved through a strong sector focus. We believe that what differentiates the top legal advisors from the good ones is their deep understanding of the particular industry sector in which their client operates which must be in addition to their excellent legal skills. Many of our lawyers have additional professional background. This is thanks to their previous career in the particular industry or thanks to their additional technical education. Another key element of our strategy is our international reach, meaning that when clients come to us through any of our international offices, they get the same level of service, whether in terms of project management, legal expertise or the sector knowledge. We achieved that through a strong emphasis on the 'one firm' approach in internal procedures, knowledge sharing as well as cross-border client projects.
Please tell us more about the services the company offers especially those which are connected to gaming, gambling.
Ivan: Bird & Bird is a full service global law firm, providing advice in all main areas of business law, including Corporate/M&A, Banking & Finance, Dispute Resolution, Employment, Intellectual Property, Privacy & Data Protection, Outsourcing, Real Estate, Tax etc. We have developed an unparalleled expertise in a number of industry sectors, especially those based on, or largely being re-shaped by, the new technologies and digitalization. Naturally, gaming industry is at the forefront of this change, given its rapid development towards the digital era, and we help gaming companies adopting to new regulatory challenges as well as expanding their reach to new markets. This involves advising in all aspects of licensing procedures (whether in setting up businesses or updating licensing scope due to new legislative changes), sorting out ad hoc regulatory issues (whether due to the probes or inspections by the authorities or new business ideas crossing the regulatory borderline), analyzing and outlining solutions in situations where several other regulatory frameworks overlap with gaming regulation (such as marketing and advertising rules, data protection/GDPR issues, payment services regulation under the PSD2 directive etc.), as well as all forms of transactional support – acquisitions, joint ventures, strategic commercial contracts, new technology deployments etc.
You have more than 20 years of experience in the business. Will you please tell your opinion about the European gaming industry and also about the gaming industry of the Czech Republic?
Ivan: In my view the gaming and betting industry as a whole is one of the fastest-changing industry sectors of the last decade. I am fascinated by the speed of this change, which to a large extent is due to a rapid development of new technologies and moving the user experience into the online world. What this brings, of course, is a totally new perspective for the national regulators, who historically have been very much used to control the domestic playgrounds tightly without giving much consideration to what was happening elsewhere in the world. With the digitalization of the business and the online environment, the visible borderlines are suddenly gone and of course the largest international players are somehow disrupting the status quo in smaller markets. When you add to the mixture the general principle of freedom to provide services under EU legislation and on the other hand the commonly accepted risks of unregulated (or under-regulated) gaming or betting on the society, plus the difficulties of the tax authorities to track or allocate the income from such online activities based on its geographical source, it is clear that everyone involved is facing many uncertainties. I still see, however, that in general the industry is doing well, whether Europe-wide or in our country, so apparently it is possible to adapt to the challenge and live well.
Last year the government of Czech Republic planned to restrict online bonuses and free bets, because they found alleged links between these promotions and problem gambling. What is the situation now concerning this issue?
Ivan: It is not that much about imposing new restrictions through e.g. a legislation amendment, but rather about a narrower vs. wider interpretation of the existing provisions of the new Czech gaming law by the regulator (Ministry of Finance). It is true that the regulator has issued a standpoint to certain forms of bonuses and free bets from the perspective of compliance with the general rules of Czech gaming law. This has been issued in August last year, so it is relatively fresh and is yet to be tested in the potential administrative proceedings (or later court proceedings) in a particular case. Also, it has to be mentioned that the standpoint does not automatically mark all forms of bonuses as illegal, it rather analyses the rationale and nature of the particular bonus in the light of legislation provisions and generally divides these bonuses in three categories – generally allowed, allowed if included in the pre-approved gaming plan or disallowed. However, the standpoint is not a generally binding law but rather just the guidance, and as such may be changed or overcome in the future.
How did this new situation, the restrictions affect the Czech gambling industry and what would be the solution for the future of this sector in your country?
Ivan: As already mentioned, the new Czech gaming law definitely changed the landscape of the industry locally, and generally imposed additional requirements on the compliance functions of all market players. Based on my initial observation, however, it definitely did not "kill" the market (as was feared by many players before the enactment of the law) and it is still too fresh to analyze its deeper impacts on the industry as well as the society. In my view, however, the future of the Czech gambling would be very much inter-linked with whatever developments in more advanced jurisdictions (especially within the EU), both with respect to the further technology and digitalization development, as well as regulatory framework (including more unified interpretation and application of the general regulatory principles).
To meet Ivan in person, make sure you register and attend Prague Gaming Summit 2018, held on the 29th of March at Andel's by Vienna House Prague.
Interviewee profile:
Ivan Sagál is a Managing Partner of Bird & Bird offices in the Czech Republic and Slovakia. Bird & Bird is a leading global law firm with a strong focus on the businesses sectors where digitalization and technology plays a key role, including gaming industry.
Ivan has more than 20 years of experience in the commercial, corporate and financial law, advising clients from across a number of sectors including lottery & gaming, telecommunications, media & entertainment and financial services.
His team has been actively involved in advising various gaming companies from market leading national lotteries and gambling multinationals to small peer-2-peer gambling startups on a broad range of legal issues including gaming regulatory and licensing matters, legality of advertising of gaming products, data protection, compliance, regulatory aspects of consumer protection, competition, commercial, and transactional matters.
Ivan is a member of the Czech and Slovak Bar.
European Gaming Congress surpasses all expectations and achieves supreme goal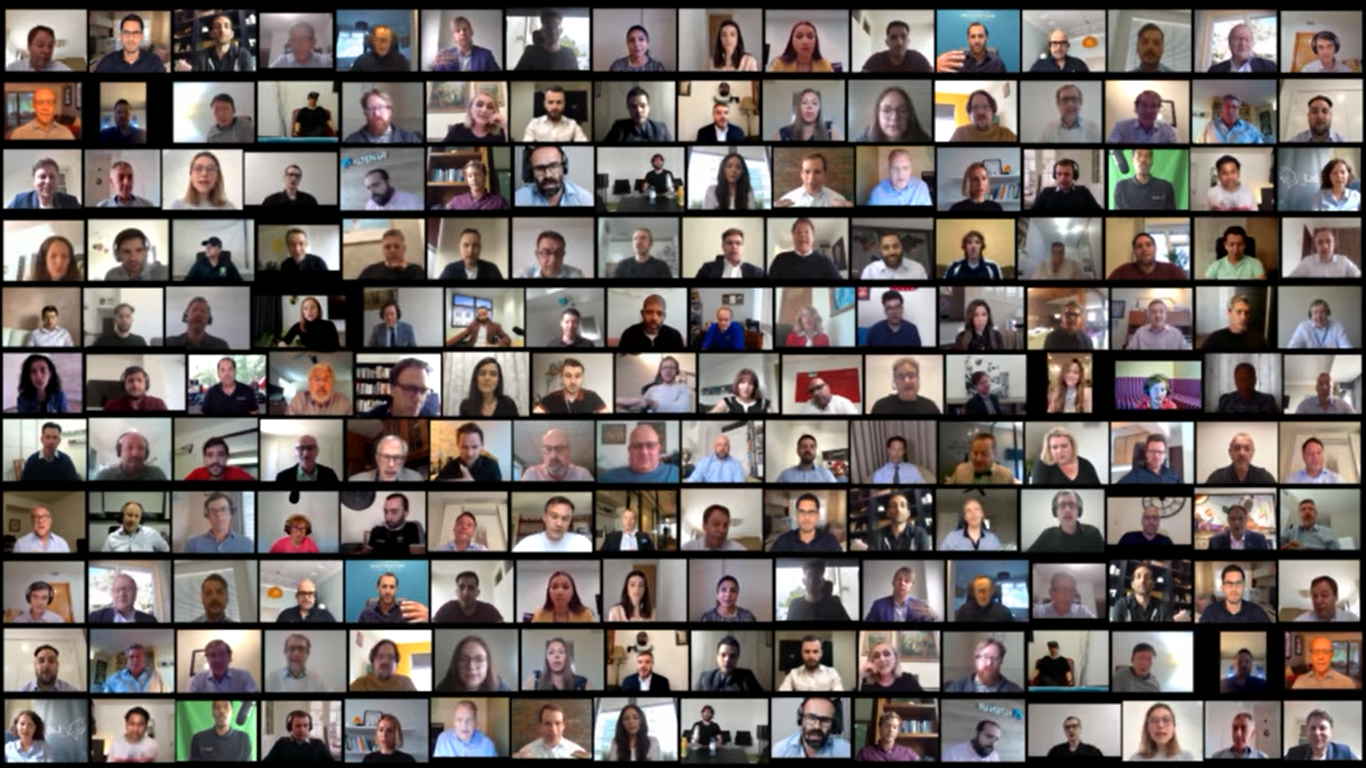 Reading Time:
2
minutes
Good morning Hipthers!
Digital events have been key for the industry this year and we've made it a priority to not only keep things going with our hybrid conferences but to also make sure that we're able to adapt and offer the latest in technology to make sure that the format never gets old.
Last week's Congress and PICANTE MARKETING Summit smashed all our expectations, and we want to thank each and every one of you for taking part to make it truly brilliant!
With more than 500 registrants and more than 3,000 viewers over the festival via our streams, it was truly an honor to have close to 100 brilliant speakers draw up a virtual chair and offer some of the industry's best insights on Europe.
We also saw plenty of firsts at the Congress, with our new Altenar-sponsored interactive panel discussions topping out at more than 400 viewers at both sessions – and based on your feedback, we'll definitely be doing more to bring the audience into the panel conversations at our upcoming events.
Our (newly launched) virtual networking platform also had the chance to make its trial appearance, and we'll be doing plenty of work to develop it in the coming months to ensure we can start making more connections for our community during the coming winter!
Of course, these events could never happen without our fantastic sponsors, and special thanks goes to Altenar (Registration Sponsor) and Golden Race (Gold Sponsors), as well as Trustly, SoftSwiss, BetGames.TV and Nordic Gambling.
Looking ahead, we're already planning our live calendar for Q1 2021 – with our Prague Gaming Summit 2021 and MARE BALTICUM going ahead on-location as planned, as well as plenty of virtual appearances for those who can't make it!
Here is a small break-down of the hybrid events we are planning for 2021:
Prague Gaming Summit – 30 March – (Registrations are open)
MARE BALTICUM Gaming Summit and BSG Awards – 13 May (Riga)
CEEGC Budapest – End of September
European Gaming Congress – beginning of November
You can subscribe to our communications on this link to be updated with all it's happening at Hipther!
Make sure to also register for our upcoming free webinar: What is Hipther and what are our plans for 2021?
Until then, stay tuned for plenty more awesome news soon enough, and enjoy your October!
BetGames.TV sponsors the Baltic and Scandinavian Gaming Report Panel at European Gaming Congress 2020 VE (Hipther Festival)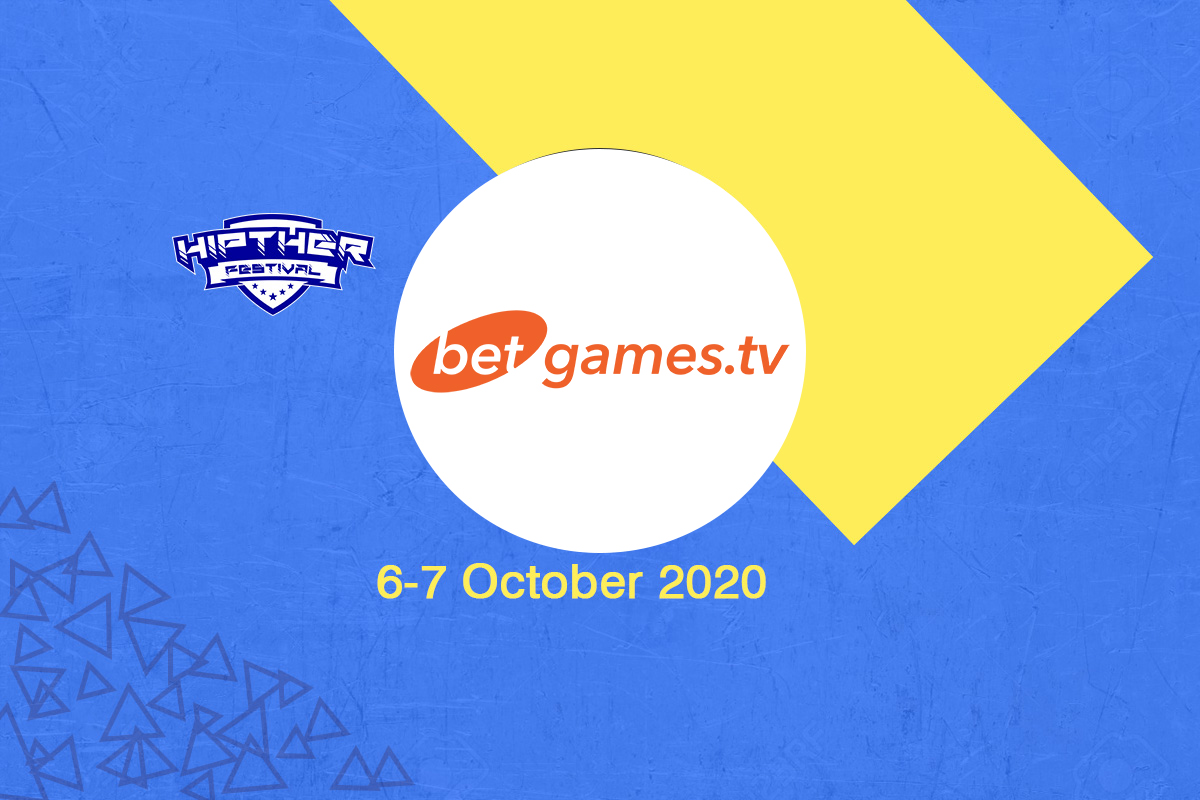 Reading Time:
< 1
minute
Award-winning live dealer betting games supplier joins the sponsors' list at Hipther Festival.
There is just one day left until European Gaming Congress 2020 kicks off (between 6-7 October). The event is part of Hipther Festival, which kicks off today with PICANTE MARKETING Summit.
The organizing team is honored to announce the support of BetGames.tv as the panel sponsor of the "GAMING REPORT: BALTICS AND SCANDINAVIA" panel discussion.
The panel discussion is scheduled for the 7th of October between 14:50 – 15:50 CEST (Central European Summer Time) and will be joined by:
Morten Ronde (CEO at Danish Online Gambling Association and Managing Partner at Nordic Gambling)
Gustaf Hoffstedt (Secretary-General at the Swedish Trade Association for Online Gambling)
Dainis Niedra (Chief Operating Officer at Enlabs)
Richard Hogg (Director, Online Betting and Gaming at TV)
The panel is moderated by Andrius Gabnys (Attorney At Law – Gabnys Law Firm) and will focus on Lithuania, Latvia, Estonia, Denmark, and Sweden.
The registration is free and you REGISTER HERE NOW!
BetGames.TV  is a unique, innovative , and pioneering live dealer betting game supplier. The company offers fixed odds betting products combined with popular lotteries and table games to industry's leading operators and platforms. Demo: http://demo.betgames.tv
European Gaming Congress aims to become Europe's largest gaming compliance gathering which during the two days of discussions will cover all compliance-related updates from the EU/EEA and Balkans region.
You can find more details about the Agenda here or you can register here!
The speaker lineup at the European Gaming Congress is well-known for its colorfulness that includes the presence of regulators, industry experts, and industry representatives.
Even from its launch in 2018 in Ljubljana, the conference has topped all boutique-style conferences and has continued to offer an even bigger platform in 2019 when it was held in Milan.
European Gaming Congress announces virtual speaker line-up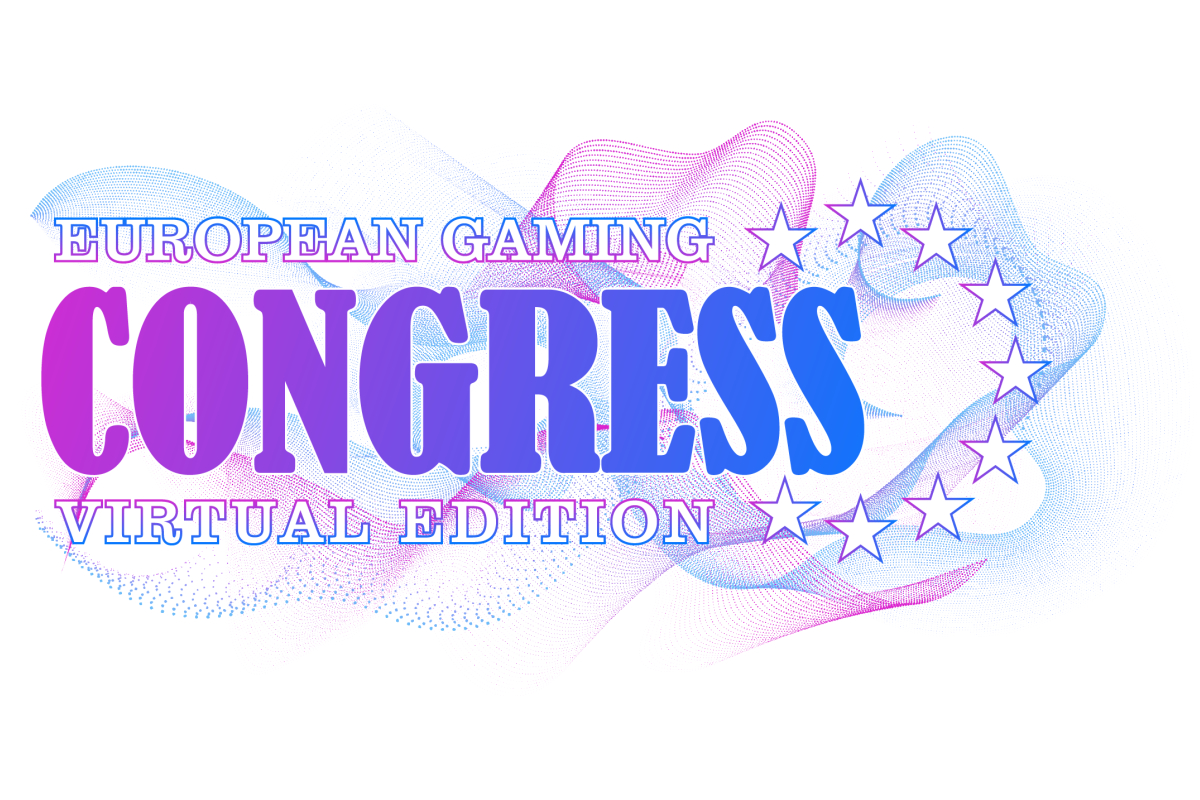 Reading Time:
2
minutes
Europe's largest gaming compliance meeting of the year assembles industry heavyweights
European Gaming, Central and Eastern Europe's leading betting and gaming media platform, has announced its finalised list of speakers and sponsors for this year's European Gaming Congress.
With the virtual edition of the European Gaming Congress 2020 taking place between Tuesday 6th and Wednesday 7th October, a total of 75 speakers have been assembled for Europe's largest gaming compliance meeting of the year.
The two-day speaking track will be joined by representatives from the Maltese, French and Austrian regulators, including Dr. Yanica Sant (Head of International Affairs and Policy at the Malta Gaming Authority), as well as Martin Lycka (Director of Regulatory Affairs at GVC Holdings), Malcom Bruce (Founder and Senior Partner at Gambling Integrity), and Maris Catania (Head of Responsible Gaming and Research at Kindred Group).
This will be the first virtual gaming event to offer audience members the chance to interact with discussions. Audiences will be able to add to the agenda and join the conversation – in effect making it a moderated roundtable format.
Offering 30 key panels covering the latest in regulation and compliance across the EU and EEA, as well as industry innovation and outlook for 2021, European Gaming has also integrated the newly launched WireUp networking platform to provide an upgraded networking toolkit for participants.
Zoltan Tuendik, Head of Business at European Gaming Media and Events added:
"Digital events have been key for the industry this year and we've made it a priority to not only keep things going with our hybrid conferences, but to also make sure that we're able to adapt and offer the latest in technology to make sure that the format never gets old.
"The European Gaming Congress is going to offer plenty of firsts for virtual industry events, including interactive panel discussions and an exclusive, newly launched networking platform that offers a far simpler UX and more longevity than anything we've seen before."
Additional industry speakers are also set to include Altenar, Betano Stoiximan, Fantasy Sports Interactive, Nsoft, Focus Gaming News, Vixio, EGT interactive, Rombet and Habanero, with the event's non-European contingent represented by Evan Davis (SeventySix Capital Sports Advisory) and Ron Segev (Segev LLP).
As well as headline sponsorship from Altenar, Golden Race, BtoBet, Trustly, Nordic Gambling, SoftSwiss, European Gaming has also appointed Square in the Air as the event's Strategic Partner.
The Congress's WireUp networking platform has been launched as a bespoke tool for the event – with attendees able to network in advance, as well being able to make use of the networking platform following the event to revisit new contacts.