Exclusive Interview with Matt Howard (Director of Sportsbook Solutions), speaker at Vienna International Gaming Expo 2018
Reading Time:
5
minutes
I am delighted to share with you my latest interview which focuses on sports betting solutions in the online gambling industry with emphasis on Risk Management and Fraud detection.
Matt Howard is the Director of Sportsbook Solutions, a premium sports betting advisory and management firm located in the UK and serving businesses worldwide. Matt has worked for and with some of the largest operators and suppliers in the sports betting and gaming industry, amongst them William Hill, Betfred, Totesport, BetConstruct, Aspire Global, BetRadar, BetGenius and Digital Sports Tech.
Matt will be a speaker at iGaming Knowledge Seminar and at the Millennial Gaming Forum, which are part of Vienna International Gaming Expo 2018. (more details here…)
I would like to thank you for spending time to answer our questions. First I would kindly ask you to shortly introduce yourself and also speak about the company you represent, Sportsbook Solutions.
Matt: Thanks very much! I am Matt Howard and I am a consultant and director of the company Sportsbook Solutions. Sportsbook Solutions comes from noticing the lack of skilled people currently working in sports betting, in terms of operational Trade and Risk Management mainly. As the industry expands into new regions there are obviously also issues in terms of local skill if there is no background in sports betting in that region. Sportsbook Solutions provide outsourced Sportsbook Management Services to clients worldwide to solve both these issues for them. We work depending on each client's requirements and budgets; so we may compile extensive reports for some clients, whereas with others we provide entirely outsourced, dedicated sportsbook management teams. We only staff with Tier 1 trained employees and believe this makes us completely unique and premium.
You have rich experience in gaming and gambling industries since you have been giving advice to clients for a long a time on different aspect of this industry. Why did you choose this industry and which are the areas you are most interested in and give you the most success?
Matt: In the UK we grow up around betting and it has extremely close ties to sports. I was a huge football fan and also very good at Mathematics so being able to combine these two interests and skills with sports betting was a great fit! I was fortunate enough to start my career with one of the world's largest firms, William Hill, and have always been keen to take on new and interesting challenges in the 14 years since I started my career back in Leeds!
What can you tell us about the projects you have worked on so far, and the difficulties and successes you have experienced?   
Matt: I have been lucky enough to work in both B2B and B2C and with companies of all sizes and stages of their lifecycle. I have also worked in every department within sportsbooks and in the most senior roles operationally, too. I think this gives me a unique perspective on how to manage sportsbooks effectively and with an in-depth understanding of how the suppliers also work to be able to both identify weaknesses and also to work to eliminate these areas.
There are always some difficulties and these can come down to a lack of processes, budget constraints and sometimes a lack of skill and expertise also. I am a huge fan or process and organization and I always start from here. Some of the major successes I have had have been project managing the first integration between the Margin Maker console and BetRadar, rebranding the UK's oldest sports betting company and, most recently, in leading the BetConstruct sportsbook to be the largest B2B sportsbook currently available. This included increasing their clients by over 100%, increasing turnover by over 300% and increasing profit margins on sports betting by over 50%.
Risk management and fraud detection are major goals of Sportsbook Solutions. How can you help other companies who operate in this domain to be more efficient considering these two major aspects of the industry?
Matt: One of the areas Sportsbook Solutions consider to be suffering in the industry is Risk Management. The rise of pooled resources and automation have been good in many ways, but we don't feel this is true of Risk Management. A goal of our company is to provide personal management to our clients businesses and Risk Management is a hugely personal process for every company. As a very simple example a start-up sportsbook would benefit from much tighter control of Risk Management than an established brand who has found their place in the market. Our clients typically increase their profitability by over 25% by working alongside us because of this personal level of management. This is not only Fraud of Player Management either. What is rarely discussed is Risk Management of the Limits and Margins of a sportsbook. One of the most regular issues we see is that the pooled nature of these areas on Turnkey Solutions means that areas are both losing too much and others are restricting profitability. The combination is very damaging to profit margin. The good thing is this can be changed and the solutions allow you to do so.
What is your personal opinion about the European gambling industry and could you make a comparison with the market that you know better and the European situation in terms of gaming and gambling?
Matt: I have worked extensively in Europe (even at William Hill I focused on their Spanish operation) so I consider this to be one of my main markets. What is happening now is a huge growth period in terms of new businesses because of the much lower entry cost. The issue we see mostly is a lack of professional advice or management. We feel that no business should enter into a market without knowing what they are getting involved in, this is where Sportsbook Solutions comes in!
What upcoming events is the company focusing on nowadays and how prepared is the company for these events?
Matt: We are still quite a young company and we plan to attend as many events with a sports betting focus as we can. However, we are also very careful not to do this at the expense of our existing client's management. So, we pick carefully the most interesting events in terms of content, attendees and business opportunities. VIGE appealed to us because it ticks all the boxes, but the focus on millennials really caught our eye!
Please, tell us more about the future plans of Sportsbook Solutions.
Matt: Our plans are to keep trying to educate the sports betting industry that things can be improved with personal management. We hope this leads to us being able to work with more clients, but we also feel just by making people think more about how their business is being managed will see improvements, which will be good for everyone and drive the industry forwards.
 If you could change anything in the world of gambling what would that be?
Matt: I would hope to change the idea that Trade and Risk Management are 'old school' concepts. We are a forward thinking company and we understand that the days of doing all the odds in-house are over. But, the basic principles of these two areas are what define the profit margin in sports betting more than any other area.
What are your future plans regarding you career and where would you like to travel the most?
Matt: I hope my career sees Sportsbook Solutions become a successful and respected service provider within the industry. I have no intention at all of leaving sports betting as I truly find every day interesting and exciting, even after 14 years!
In terms of travel I have been very fortunate to travel extensively in my professional and personal life. I would love to see more of South America and consider it a huge business opportunity also, so hopefully I will be able to combine the two!
If you want to meet Matt in person or networking with the biggest names of the Sports betting, Casino, VR/AR, Marketing, eSports, DFS, Virtual Sports and Crypto industry, make sure you attend the Vienna International Gaming Expo.
With this occasion, I would also like to thank you for following my interview series and for sharing these information with your colleagues and partners. If you would like to be featured in an upcoming interview, please send me an e-mail to reka.szalo@europeangaming.eu and I will happily get back to you!
Post-Event CEEGC2019 Budapest: Another one for the history books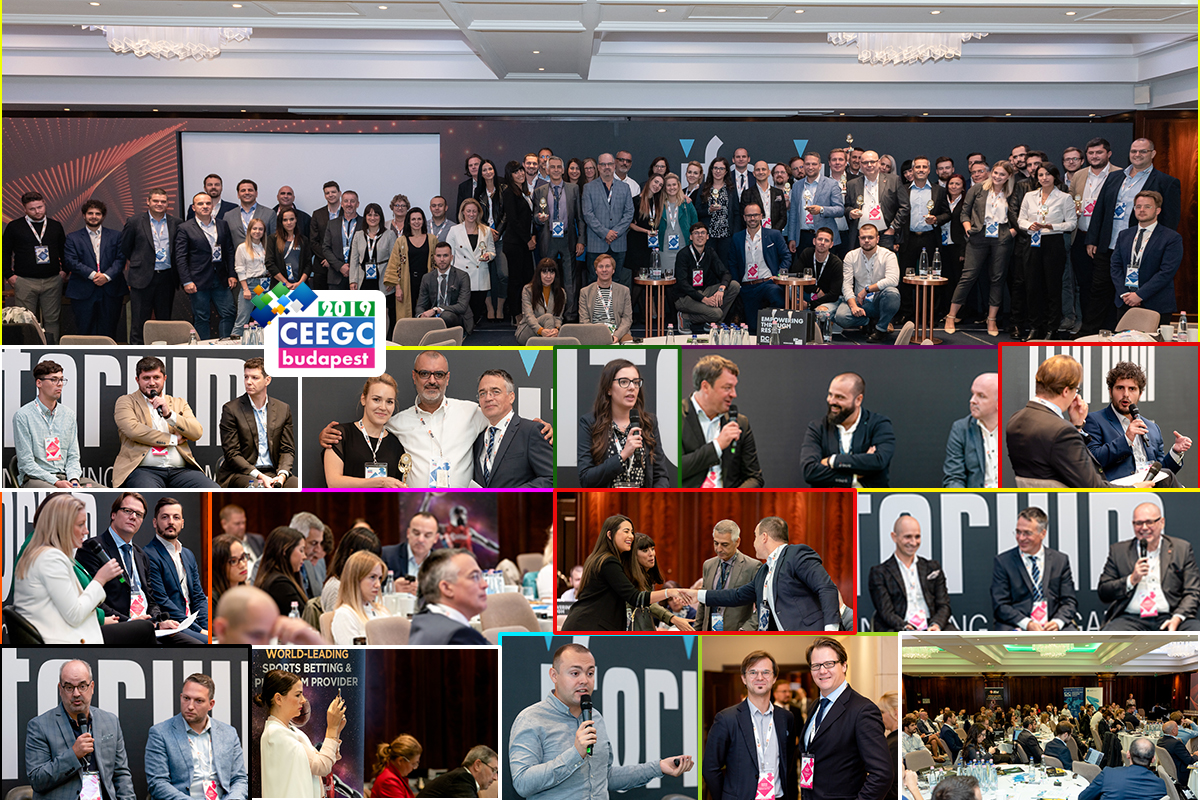 Reading Time:
6
minutes
CEEGC gets better every year and possibilities for learning and networking are endless!
The 4th edition of CEEGC Budapest took place over two weeks ago at luxurious Ritz-Carlton Budapest and we would like to thank all speakers, delegates, guests and last but not least the supporters of the event!
The 2019 edition of the conference recorded 14 sponsors and most of them have already shown interest in the 2020 edition. The big thank you goes to the following supporters of CEEGC Budapest:
"We are happy to say that CEEGC Budapest has now truly become the traditional yearly autumn conference and we love seeing the happy faces at the conference. We are also happy about the support we received by the sponsors and I have to tell you that 14 is a pretty high number for a boutique-style conference. This support enables us to further increase the quality of the conference and we will continue to bring this opportunity year by year in Budapest" stated Zoltán Tűndik, Head of Business at European Gaming Media and Events.
You can view the full official image gallery on the following link:
https://www.flickr.com/photos/165468093@N04/albums/72157711142443497
The conference brought together compliance experts, leading gambling industry operators, marketing experts and several service providers from the Central and Eastern European region, the Baltics, the D-A-CH region, but also from several other European regions.
The agenda of the conference included several panel discussions, an exclusive IMGL MasterClass about North America, a unique and informative keynote presentation, a fireside chat and several networking opportunities.
The attending delegates had the unique opportunity to hear the recent updates and enjoy networking sessions with some of the leading names of the industry. You can find the full list of speakers below at the end of this press release!
The audio recordings of the panel discussions are available for European Gaming PREMIUM Members.
During the 4th edition of CEEGC Budapest, attending delegates also had the opportunity to decide the winners in the 20 categories of CEEG Awards 2019 (Central and Eastern European Gaming Awards).
As in earlier years, the winners were announced in the final session of the conference, after the secret vote casted by the attending delegates. You can view the full list of the winners per each category on the following link.
Special thank you goes to the presenters of the awards for their professionalism, Kamila Spalińska (WH Partners – Polish Desk) and Dan Iliovici (ROMBET)
Congratulations to all the winners and the organizers look forward to welcoming you back in 2020!
Make sure to also subscribe to the social media channels of the conference for continuous updates regarding the 2020 event: Facebook, Twitter, LinkedIn, Instagram
The next edition of CEEGC Budapest will be held in September 2020, you can Pre-Register here to get the latest notification about the official date, location, and speaking possibilities.
The team is already working hard on the next events and the look forward to seeing you soon in Milan for the second edition European Gaming Congress!
Here are a few of the testimonials that have left by the attending delegates of the 2019 edition of CEEGC Budapest:
 "We had an excellent time at the CEEGC networking and participating in the payment discussion panel. Not only was it a great chance to catch up with some of the CEE region's major players, but also to stay on top of such a dynamic region's evolving trends and developments." – Simon Dorsen, Director of Gaming, OKTO
"CEEGC in Budapest 2019 was my first of hopefully many European Gaming Media events. Combining a balanced and interesting range of topics presented by quality speakers and an excellent networking environment, the organizers did a great job of demonstrating that they know what they are doing to make a great conference." – Jessica Maier, LLM, Partner at MELCHERS law firm
"CEEGC 2019 was a very well organized event that included multiple great panels with some of the industry experts discussing the trends across different markets and gaming verticals. Moreover, this event offered excellent networking opportunities with a wide range of representatives from the industry, including operators, providers, suppliers, and regulatory experts. I will definitely attend next year because events like this one add a lot of value to the work I do at Trustly and allow me to stay up to date with the industry changes but also create new collaborations and partnerships." – Vasilije Lekovic, Director of Gaming Accounts at Trustly
"Thank you very much for inviting me to speak at CEEGC 2019 in Budapest. I speak at a lot of conferences over the years and this was very well done and one of the best. It was well organized, substantive, great venue and excellent networking." – Bill Pascrell, III, Partner at Princeton Public Affairs Group, Inc.
"CEEGC is an event every serious gaming and betting industry expert from the region has to add to her/his calendar. With an agenda full of valuable content and many key professionals from the market gathered in one place, it is a conference you cannot miss." – Jakub Myszkorowski (Chief Commercial Officer at STATSCORE)
"For us at Inplaynet, it is important to get the latest information and take the pulse of the whole betting market from other companies. At the conference which European Gaming organizes, we always have the possibility to get a meeting at the meeting. The family atmosphere you create give us the possibility to find and create relationships, while also having the opportunity directly contact, give information and get information for and from the whole market." – Deniz Yildirim, Co-Founder, and Shareholder at Inplaynet
"The event is a great opportunity to get deep insights about the regulations and the markets in the area." – Domenico Mazzola, Commercial Director at Altenar
"I am very glad that I had the opportunity to be a delegate at CEEGC 2019, already looking forward to 2020 :)" – Natalia Černáková, Compliance Officer at SYNOT Games
The lectures and industry insight during the conference were given by:
Dan Iliovici (Vice President at Rombet), Georgi Dimitrov (Legal Counsel / Compliance at EGT Interactive), Jan Řehola (Director at IFGR and Partner at PS Legal), Jaka Repanšek (Media and Gaming Expert), Petrica Soptelea (EEME Senior Sales & Account Manager at Magellan Robotech),  Zlatan Omerspahić (Data Protection Officer at NSoft), Luka Popović (Partner at BDK Advokati), Alex Kornilov (CEO at BETEGY), Gábor Helembai (Senior Associate at Bird & Bird Budapest), Ewa Lejman (Head of Polish Desk at WH Partners), Andrei Andronic (General Counsel at Playson), Domenico Mazzola (Commercial Director at Altenar),  Dr. Alan Littler (Gaming Lawyer at Kalff Katz & Franssen), Robert Dowling (Chief Commercial Officer at Singular), Michele Magro (Chief Counsel – Policy & International Affairs for the Malta Gaming Authority), Hannah Kennish (Legal and Regulatory Affairs Manager at Playtech), Jessica Maier, LLM (Partner at MELCHERS LAW FIRM), Robert Toth (Key Account Manager at Global Bet), Cédric Schlosser (Board Member of the Swiss eSports Federation), Lyubomira Petrova (Chief Marketing Officer at UltraPlay), Oleg Profatylo (Chief Strategy Officer at Digital Choo), Bill Pascrell, III (Partner at Princeton Public Affairs Group, Inc.), Andrew Cochrane (Chief Development Officer at SBTech), Ilkim Hincer (Partner at McCarthy Tetrault), Jeremy Kleiman (Partner at the New Jersey law firm of Saiber LLC), Vasilije Lekovic (Director of Gaming Accounts at Trustly), Simon Dorsen (Director of Gaming at OKTO), and last but not least Max Krupyshev (CEO at CoinsPaid).
Special gratitude is also extended to the panel moderators for keeping the discussions flowing and educative:
Andrius Gabnys (Attorney At Law – Gabnys Law Firm), Joe Ewens (Managing Editor of GamblingCompliance), Dr. Simon Planzer (Partner at PLANZER LAW), Jaka Repanšek (Media and Gaming Expert), and last but not least Tiago Aprigio (CEO at All-in Global)
For further inquiries about the 2020 edition of CEEGC and CEEG Awards, speaking/attending/sponsoring options, make sure to send an e-mail to alex.marginean@europeangaming.eu or subscribe to the weekly newsletter on the following link.
Gambling in Luxembourg, market briefing at European Gaming Congress 2019 Milan with Marko Jankovic (G-Core Labs S.A.)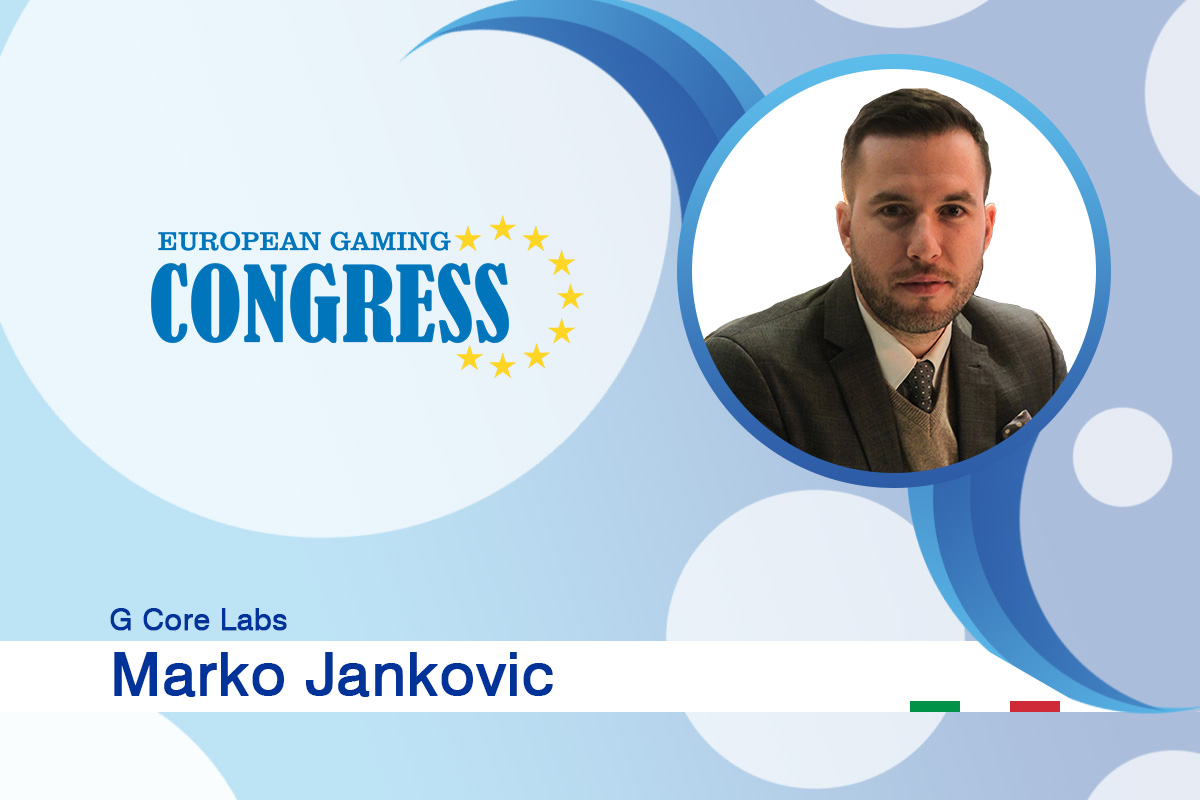 Reading Time:
2
minutes
Head of BD in G Core Labs (Part of War Gaming group) to present the Luxembourg market update at European Gaming Congress 2019 Milan.
Did you know that Luxembourg's gambling industry is the third most profitable in the EU? The gambling industry in the UK, by the way, is the fourth most profitable. Yet, there are not that many gaming industry-related news coming out of Luxembourg.
Gambling is legal in Luxembourg but only under very specific circumstances. One casino and the national lottery compose the extent of legal gambling and they operate under a law that dates back to 1977, this being appropriately named "The 1977 Law," that effectively banned gambling across the board with few exceptions.
The government, which was formed not that long ago, is planning on legalizing some new casinos. Even though the amendments in this regard have been under review ever since 2012, the process has apparently been sluggish.
It's not all bad news for gamblers in Luxembourg though. The government does not attempt to prevent citizens from gambling online at foreign websites and there are no laws against doing so. Luxembourg doesn't enforce web censorship and it does not restrict banking institutions from processing payments for known gambling sites. From the player's point of view, there are dozens of potential Luxembourg betting sites that are safe and legitimate.
At the European Gaming Congress (EGC) which takes place on the 8th of November at Radisson Blu Hotel Milan, you can hear more information about the gambling industry and potential operation opportunities in the Grand Duchy of Luxembourg from Marko Jankovic, Head Of Business Development at G-Core Labs S.A.
You can register here or view the agenda here!
Marko Jankovic is a Sales and Business development professional and a Head of BD in G Core Labs (Part of War Gaming group).
10+ years of experience in sales and business development as an employee or an individual consultant. 5+ years in the iGaming industry on supplier/infrastructure provider side.
Managing and maintaining client relations with large, multi-national companies in the iGaming and Gaming industry Worldwide.
Doing business in the EU, USA and ASIA advising tech companies on how to choose their infrastructure (hosting/CDN/data center) and fulfill their business needs.
Make sure you take advantage of this unique opportunity of learning and networking with the gambling industry in Europe via the EGC platform every year.
Digital Marketing and Working with Affiliates in Gaming vs Financial Websites – How to do it properly?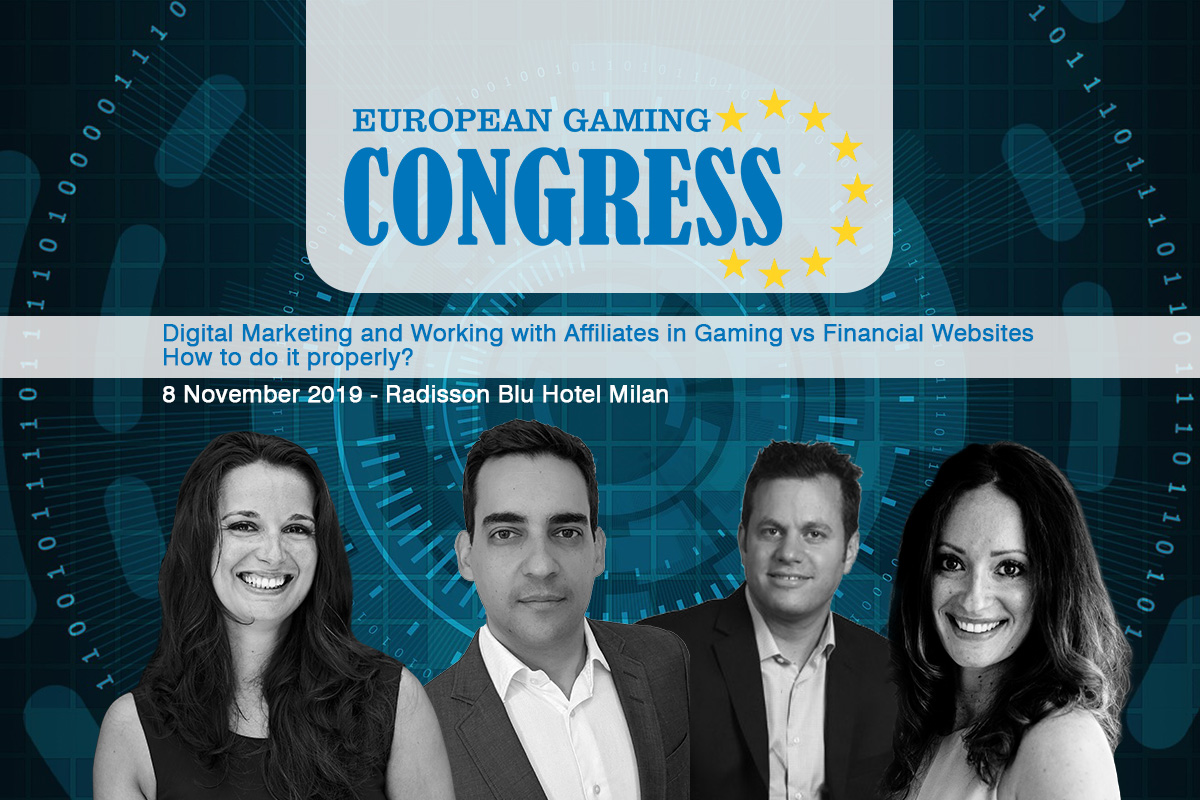 Reading Time:
4
minutes
Learn about the latest digital marketing techniques adopted in the gaming affiliate industry and the financial websites at European Gaming Congress 2019 Milan.
The gaming affiliate industry has not died out yet and even if it has encountered certain regulations across several European jurisdictions, it is still alive and kicking. Several innovative digital marketing techniques have been implemented which are now commonly being used by both affiliates and operators alike.
During the second edition of European Gaming Congress (EGC), which takes place on the 8th of November at Radisson Blu Hotel Milan, you have an excellent opportunity to take part in a unique workshop/panel discussion with some of the leading experts when it comes to marketing in the online gambling affiliate industry in combination with learning how to properly advertise in the financial industry.
The workshop/panel discussion will be joined by Melanie Hainzer (Marketing Manager at Wildz), Sara-Swetlana Klimper (Senior Independent Gaming Consultant) and last but not least Ariel Weiss (CEO of n00b).
The discussion will be moderated by the unique Advocate, Certified Computer Scientist, and Notary,  Tal Itzhak Ron.
You can register here or view the agenda here!
Below you can find more details about each speaker and the moderator of the discussion:
About Tal Itzhak Ron (panel moderator) – Advocate, Certified Computer Scientist and Notary
Advocate, Certified Computer Scientist and Notary Tal Itzhak Ron (LLB, B.Sc., M.Sc.) – General Member of International Masters of Gaming Law (IMGL), practicing i-Gaming and Financial law and advising the biggest names since 2003. Tal graduated both from Haifa University's School of Law (LL.B.) and Faculty of Computer Science (B.Sc.), and while leading a software development team at a publicly-listed software company, Ness Technologies, has further obtained a Master's Degree in Computer Science (M.Sc.) from Bar-Ilan University. Tal established Tal Ron, Drihem & Co., Law Firm back in 2003, focusing from the start on Hi-Tech, Ad Tech, Financial Entertainment, and i-Gaming, quickly becoming one of the first international firms practicing exclusively these areas. The firm today advises the world's leading operations, platforms and governing bodies and is considered the industry standard for entrepreneurs setting up businesses in the Gaming, Digital Marketing, and CFD/Forex industries in Europe, Asia, and Australia.
About Melanie Hainzer – Marketing Manager at Wildz
Melanie has been working in the iGaming sector for almost a decade, with a good portion of that geared towards affiliation, business development, and online marketing.
Her passion for this industry is as strong as the day she started, with industry advances and innovation forever keeping Melanie on her toes. Highly self-motivated (is an understatement) with strong negotiation skills and a great eye for detail is one way to describe her. Another, more simple way – as a passionate traveler and wine enthusiast.
About Sara-Swetlana Klimper – Senior Independent Gaming Consultant
Sara's journey in the iGaming industry started 8 years ago in Australia and she finds it as a relatively young industry but one of a kind and very agile.
Sara has been fortunate to work with great companies and move around the world in these last years and have enjoyed every aspect of this journey through various stages such as CS, VIP, AM, Affiliation, Operations. The iGaming industry is filled with talented, innovative and ambitious professionals, who constantly contribute to the industry´s growth and she is looking forward to seeing what the future has in store for us within this industry.
About Ariel Weiss – CEO of n00b
Ariel is the CEO of n00b, an eSports startup aiming to make eSports accessible for non-professional gamers as regular sports are for everybody.
Ariel graduated from the Israel Institute of Technology (Technion) school of Mathematics & Computer Science in 2004 and further obtained an M.B.A from Tel Aviv University in 2010. With over 18 years of experience in the software and hi-tech business, Ariel has long held an appreciation of how technology can change the world. From early-career roles in the elite tech unit of the Israeli Defence Forces leading command & control system development to start-up, C-suite leadership roles in the edTech as well as the eSports space, Ariel has advocated the importance of creating technological products that address user pain points.
Make sure you take advantage of this unique opportunity of learning and networking with the gambling industry in Europe via the EGC platform every year.
Browse the official event website here:  www.europeangamingcongress.com