Exclusive Interview with Matt Howard (Director of Sportsbook Solutions), speaker at Vienna International Gaming Expo 2018
Reading Time:
5
minutes
I am delighted to share with you my latest interview which focuses on sports betting solutions in the online gambling industry with emphasis on Risk Management and Fraud detection.
Matt Howard is the Director of Sportsbook Solutions, a premium sports betting advisory and management firm located in the UK and serving businesses worldwide. Matt has worked for and with some of the largest operators and suppliers in the sports betting and gaming industry, amongst them William Hill, Betfred, Totesport, BetConstruct, Aspire Global, BetRadar, BetGenius and Digital Sports Tech.
Matt will be a speaker at iGaming Knowledge Seminar and at the Millennial Gaming Forum, which are part of Vienna International Gaming Expo 2018. (more details here…)
I would like to thank you for spending time to answer our questions. First I would kindly ask you to shortly introduce yourself and also speak about the company you represent, Sportsbook Solutions.
Matt: Thanks very much! I am Matt Howard and I am a consultant and director of the company Sportsbook Solutions. Sportsbook Solutions comes from noticing the lack of skilled people currently working in sports betting, in terms of operational Trade and Risk Management mainly. As the industry expands into new regions there are obviously also issues in terms of local skill if there is no background in sports betting in that region. Sportsbook Solutions provide outsourced Sportsbook Management Services to clients worldwide to solve both these issues for them. We work depending on each client's requirements and budgets; so we may compile extensive reports for some clients, whereas with others we provide entirely outsourced, dedicated sportsbook management teams. We only staff with Tier 1 trained employees and believe this makes us completely unique and premium.
You have rich experience in gaming and gambling industries since you have been giving advice to clients for a long a time on different aspect of this industry. Why did you choose this industry and which are the areas you are most interested in and give you the most success?
Matt: In the UK we grow up around betting and it has extremely close ties to sports. I was a huge football fan and also very good at Mathematics so being able to combine these two interests and skills with sports betting was a great fit! I was fortunate enough to start my career with one of the world's largest firms, William Hill, and have always been keen to take on new and interesting challenges in the 14 years since I started my career back in Leeds!
What can you tell us about the projects you have worked on so far, and the difficulties and successes you have experienced?   
Matt: I have been lucky enough to work in both B2B and B2C and with companies of all sizes and stages of their lifecycle. I have also worked in every department within sportsbooks and in the most senior roles operationally, too. I think this gives me a unique perspective on how to manage sportsbooks effectively and with an in-depth understanding of how the suppliers also work to be able to both identify weaknesses and also to work to eliminate these areas.
There are always some difficulties and these can come down to a lack of processes, budget constraints and sometimes a lack of skill and expertise also. I am a huge fan or process and organization and I always start from here. Some of the major successes I have had have been project managing the first integration between the Margin Maker console and BetRadar, rebranding the UK's oldest sports betting company and, most recently, in leading the BetConstruct sportsbook to be the largest B2B sportsbook currently available. This included increasing their clients by over 100%, increasing turnover by over 300% and increasing profit margins on sports betting by over 50%.
Risk management and fraud detection are major goals of Sportsbook Solutions. How can you help other companies who operate in this domain to be more efficient considering these two major aspects of the industry?
Matt: One of the areas Sportsbook Solutions consider to be suffering in the industry is Risk Management. The rise of pooled resources and automation have been good in many ways, but we don't feel this is true of Risk Management. A goal of our company is to provide personal management to our clients businesses and Risk Management is a hugely personal process for every company. As a very simple example a start-up sportsbook would benefit from much tighter control of Risk Management than an established brand who has found their place in the market. Our clients typically increase their profitability by over 25% by working alongside us because of this personal level of management. This is not only Fraud of Player Management either. What is rarely discussed is Risk Management of the Limits and Margins of a sportsbook. One of the most regular issues we see is that the pooled nature of these areas on Turnkey Solutions means that areas are both losing too much and others are restricting profitability. The combination is very damaging to profit margin. The good thing is this can be changed and the solutions allow you to do so.
What is your personal opinion about the European gambling industry and could you make a comparison with the market that you know better and the European situation in terms of gaming and gambling?
Matt: I have worked extensively in Europe (even at William Hill I focused on their Spanish operation) so I consider this to be one of my main markets. What is happening now is a huge growth period in terms of new businesses because of the much lower entry cost. The issue we see mostly is a lack of professional advice or management. We feel that no business should enter into a market without knowing what they are getting involved in, this is where Sportsbook Solutions comes in!
What upcoming events is the company focusing on nowadays and how prepared is the company for these events?
Matt: We are still quite a young company and we plan to attend as many events with a sports betting focus as we can. However, we are also very careful not to do this at the expense of our existing client's management. So, we pick carefully the most interesting events in terms of content, attendees and business opportunities. VIGE appealed to us because it ticks all the boxes, but the focus on millennials really caught our eye!
Please, tell us more about the future plans of Sportsbook Solutions.
Matt: Our plans are to keep trying to educate the sports betting industry that things can be improved with personal management. We hope this leads to us being able to work with more clients, but we also feel just by making people think more about how their business is being managed will see improvements, which will be good for everyone and drive the industry forwards.
 If you could change anything in the world of gambling what would that be?
Matt: I would hope to change the idea that Trade and Risk Management are 'old school' concepts. We are a forward thinking company and we understand that the days of doing all the odds in-house are over. But, the basic principles of these two areas are what define the profit margin in sports betting more than any other area.
What are your future plans regarding you career and where would you like to travel the most?
Matt: I hope my career sees Sportsbook Solutions become a successful and respected service provider within the industry. I have no intention at all of leaving sports betting as I truly find every day interesting and exciting, even after 14 years!
In terms of travel I have been very fortunate to travel extensively in my professional and personal life. I would love to see more of South America and consider it a huge business opportunity also, so hopefully I will be able to combine the two!
If you want to meet Matt in person or networking with the biggest names of the Sports betting, Casino, VR/AR, Marketing, eSports, DFS, Virtual Sports and Crypto industry, make sure you attend the Vienna International Gaming Expo.
With this occasion, I would also like to thank you for following my interview series and for sharing these information with your colleagues and partners. If you would like to be featured in an upcoming interview, please send me an e-mail to [email protected] and I will happily get back to you!
European Gaming complements the events portfolio with Virtual Quarterly Meetups and assigns Way Seer (Advisory Board)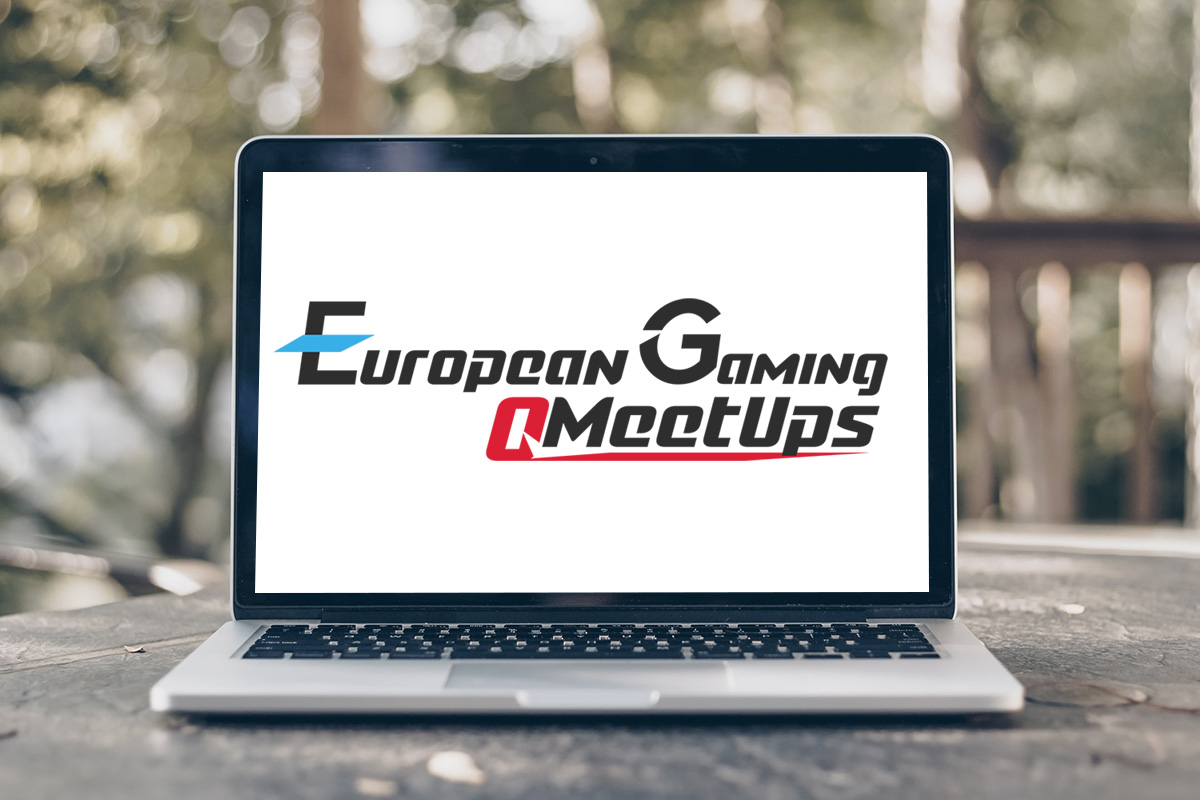 Reading Time:
4
minutes
European Gaming's leading conference portfolio to be complemented with Virtual Quarterly Meetups starting 2021.
There is no doubt that virtual gatherings will still be a key activity for content sharing and networking in 2021 as well and we are adapting our agenda accordingly by launching the virtual European Gaming Quarterly Meetups series.
The quarterly meetups will complement the yearly conferences that will be hosted (if allowed) in hybrid formats, and will be strategically coordinated by the European Gaming Way Seers (Advisory Board).
"We observed, tested and now implementing a special format to our audience. The idea is to continue brining an efficient communication channel that allows participants to stay up to date in a comfortable way with the latest updates. Only the vital information will be shared during the meetups and we are also allowing the participants to add to the topics. It is important for the industry to share their knowledge among each other in an efficient way that also creates a conversation that leads to opinion forming. This temporary abnormal is pushing us out of our comfort zone of hosting traditional conferences and he future looks brighter than it did in April-May 2020, even some might argue this", stated Zoltán Tűndik, Co-Founder and Head of Business at Hipther Agency.
European Gaming Quarterly Meetups
The European Gaming Quarterly Meetups are designed to keep you up-to-date with what is fresh in the European gambling industry. The meetups also focus on countries in the EEA region and also on the CIS countries.
All the 4 meetups in 2021 are virtual and can be attended from the comfort of your office or home.
The virtual meetups will be organized quarterly and the calendar looks the following way:
February 11, 2021 – European Gaming Q1 Meetup
June 10, 2021 – European Gaming Q2 Meetup
September 09, 2021 – European Gaming Q3 Meetup
November 18, 2021 – European Gaming Q4 Meetup
The tickets are sold at the rate of 89 EUR per Meetup or you can benefit of the full year membership offer and save 25%. You can find more details about the passes here.
The meetups feature several panel discussions per region and topics that are joined by key industry experts, CEOs, C-Level Executives, Business Development Managers, and sometimes government officials/regulators.
All meetups offer the opportunity to network online in special break-out sessions, but also join a round table discussion which answers all burning questions of the industry at a certain point in time during 2021.
To receive constant updates about the registration opening and agenda updates, subscribe here: http://eepurl.com/hfyZxf
Advisory Board
In order to fully embrace all hot topics and regulatory updates from the above-mentioned regions, the topics and discussions will be put together by a group of experts, which were hand-picked to join the European Gaming Way Seers (Advisory Board).
We honored to announce the appointment of the following experts:
Raffaela Zillner, LL.M (General Secretariat of the Austrian Association for Betting and Gambling (OVWG))
Nadiya Attard (Director of Sales at Relax Gaming)
Charmaine Hogan (Head of Regulatory Affairs Playtech)
Jessica Maier (Chief Risk Officer, Head of Legal and Compliance at Push Gaming)
Sissel Weitzhandler (Chief Compliance Officer at Play'n GO)
Bahar Alaeddini (Partner at Harris Hagan)
Joerg Hofmann (Partner at MELCHERS LAW)
Morten Ronde (CEO at Danish Online Gambling Association and Managing Partner at Nordic Gambling)
Pieter Remmers (CEO at Assissa Consultancy Europe)
Gustaf Hoffstedt (Secretary-General at the Swedish Trade Association for Online Gambling)
Andrius Gabnys (Attorney At Law – Gabnys Law Firm)
Dr. Simon Planzer (Partner at PLANZER LAW)
The excitement about 2021 is also shared by the above-mentioned experts and here are some inputs that were stated:
"It's great to see European Gaming Media and Events challenging the 'new normal' of gaming conferences. I'm delighted to be part of this journey as a member of the advisory board." – Jessica Maier (Chief Risk Officer, Head of Legal and Compliance at Push Gaming)
"This is a great initiative. I look forward to participating in this project together with the other members of the advisory board." – Charmaine Hogan (Head of Regulatory Affairs at Playtech)
"Regular exchanges of experts not only strengthen the industry's networking, but also support the goal of keeping gambling safe, fun and responsible. I am therefore very pleased to support the project as a member of the Advisory Board." – Dr. Raffaela Zillner, LL.M (General Secretariat of the Austrian Association for Betting and Gambling (OVWG))
"European Gaming is the organization where I feel at home. It will be interesting to say the least to be involved as a member of the advisory board." – Andrius Gabnys (Attorney At Law – Gabnys Law Firm)
"European Gaming has developed into the obvious choice for anyone in search of knowledge and insight regarding the gambling industry. I look forward to not merely observe its future development, but take part of it." – Gustaf Hoffstedt (Secretary-General at the Swedish Trade Association for Online Gambling)
"I have come to know Zoltan as a self-made man who has learned to understand the gambling industry within a relatively short period of time and created a position for himself and his activities.
The boutique format conferences that Zoltan set up a couple of years ago definitely created a 'must attend' event for all of us that want to stay informed." – Pieter Remmers (CEO at Assissa Consultancy Europe)
For further sponsorship/speaking and marketing inquiries, make sure to reach out to Andrada Marginean (B2B Sales Executive at Hipther Agency).
For media-related inquiries, please contact Alexandru Marginean (Marketing Specialist at Hipther Agency).
European Gaming Congress surpasses all expectations and achieves supreme goal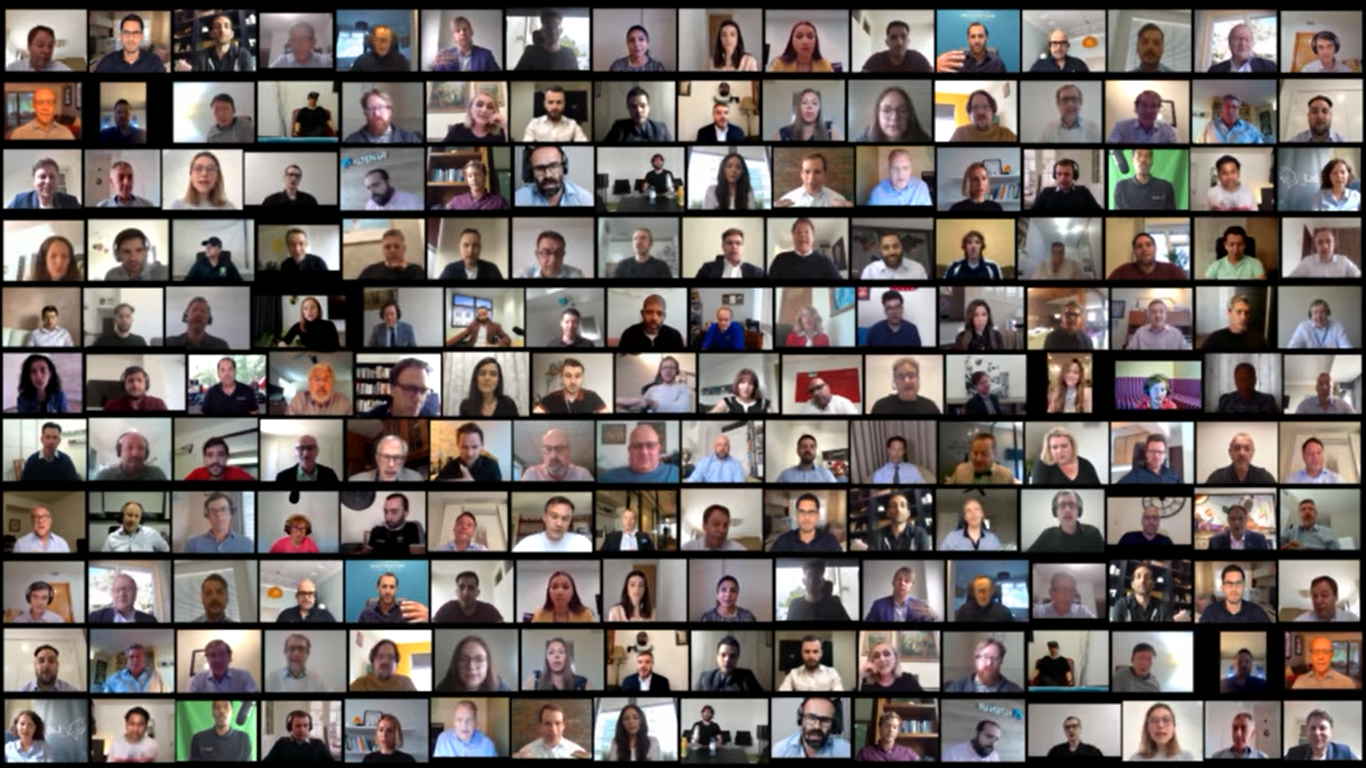 Reading Time:
2
minutes
Good morning Hipthers!
Digital events have been key for the industry this year and we've made it a priority to not only keep things going with our hybrid conferences but to also make sure that we're able to adapt and offer the latest in technology to make sure that the format never gets old.
Last week's Congress and PICANTE MARKETING Summit smashed all our expectations, and we want to thank each and every one of you for taking part to make it truly brilliant!
With more than 500 registrants and more than 3,000 viewers over the festival via our streams, it was truly an honor to have close to 100 brilliant speakers draw up a virtual chair and offer some of the industry's best insights on Europe.
We also saw plenty of firsts at the Congress, with our new Altenar-sponsored interactive panel discussions topping out at more than 400 viewers at both sessions – and based on your feedback, we'll definitely be doing more to bring the audience into the panel conversations at our upcoming events.
Our (newly launched) virtual networking platform also had the chance to make its trial appearance, and we'll be doing plenty of work to develop it in the coming months to ensure we can start making more connections for our community during the coming winter!
Of course, these events could never happen without our fantastic sponsors, and special thanks goes to Altenar (Registration Sponsor) and Golden Race (Gold Sponsors), as well as Trustly, SoftSwiss, BetGames.TV and Nordic Gambling.
Looking ahead, we're already planning our live calendar for Q1 2021 – with our Prague Gaming Summit 2021 and MARE BALTICUM going ahead on-location as planned, as well as plenty of virtual appearances for those who can't make it!
Here is a small break-down of the hybrid events we are planning for 2021:
Prague Gaming Summit – 30 March – (Registrations are open)
MARE BALTICUM Gaming Summit and BSG Awards – 13 May (Riga)
CEEGC Budapest – End of September
European Gaming Congress – beginning of November
You can subscribe to our communications on this link to be updated with all it's happening at Hipther!
Make sure to also register for our upcoming free webinar: What is Hipther and what are our plans for 2021?
Until then, stay tuned for plenty more awesome news soon enough, and enjoy your October!
BetGames.TV sponsors the Baltic and Scandinavian Gaming Report Panel at European Gaming Congress 2020 VE (Hipther Festival)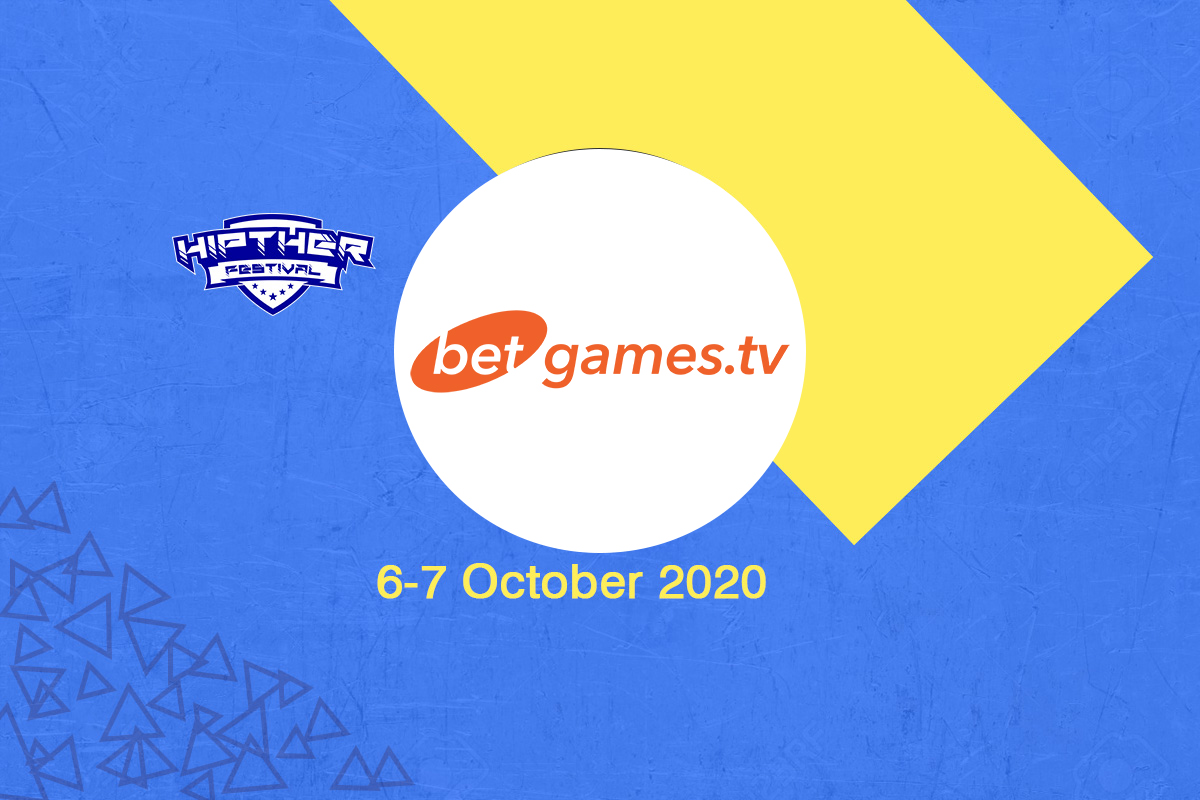 Reading Time:
< 1
minute
Award-winning live dealer betting games supplier joins the sponsors' list at Hipther Festival.
There is just one day left until European Gaming Congress 2020 kicks off (between 6-7 October). The event is part of Hipther Festival, which kicks off today with PICANTE MARKETING Summit.
The organizing team is honored to announce the support of BetGames.tv as the panel sponsor of the "GAMING REPORT: BALTICS AND SCANDINAVIA" panel discussion.
The panel discussion is scheduled for the 7th of October between 14:50 – 15:50 CEST (Central European Summer Time) and will be joined by:
Morten Ronde (CEO at Danish Online Gambling Association and Managing Partner at Nordic Gambling)
Gustaf Hoffstedt (Secretary-General at the Swedish Trade Association for Online Gambling)
Dainis Niedra (Chief Operating Officer at Enlabs)
Richard Hogg (Director, Online Betting and Gaming at TV)
The panel is moderated by Andrius Gabnys (Attorney At Law – Gabnys Law Firm) and will focus on Lithuania, Latvia, Estonia, Denmark, and Sweden.
The registration is free and you REGISTER HERE NOW!
BetGames.TV  is a unique, innovative , and pioneering live dealer betting game supplier. The company offers fixed odds betting products combined with popular lotteries and table games to industry's leading operators and platforms. Demo: http://demo.betgames.tv
European Gaming Congress aims to become Europe's largest gaming compliance gathering which during the two days of discussions will cover all compliance-related updates from the EU/EEA and Balkans region.
You can find more details about the Agenda here or you can register here!
The speaker lineup at the European Gaming Congress is well-known for its colorfulness that includes the presence of regulators, industry experts, and industry representatives.
Even from its launch in 2018 in Ljubljana, the conference has topped all boutique-style conferences and has continued to offer an even bigger platform in 2019 when it was held in Milan.