Exclusive Interview with Matt Howard (Director of Sportsbook Solutions), speaker at Vienna International Gaming Expo 2018
Reading Time:
5
minutes
I am delighted to share with you my latest interview which focuses on sports betting solutions in the online gambling industry with emphasis on Risk Management and Fraud detection.
Matt Howard is the Director of Sportsbook Solutions, a premium sports betting advisory and management firm located in the UK and serving businesses worldwide. Matt has worked for and with some of the largest operators and suppliers in the sports betting and gaming industry, amongst them William Hill, Betfred, Totesport, BetConstruct, Aspire Global, BetRadar, BetGenius and Digital Sports Tech.
Matt will be a speaker at iGaming Knowledge Seminar and at the Millennial Gaming Forum, which are part of Vienna International Gaming Expo 2018. (more details here…)
I would like to thank you for spending time to answer our questions. First I would kindly ask you to shortly introduce yourself and also speak about the company you represent, Sportsbook Solutions.
Matt: Thanks very much! I am Matt Howard and I am a consultant and director of the company Sportsbook Solutions. Sportsbook Solutions comes from noticing the lack of skilled people currently working in sports betting, in terms of operational Trade and Risk Management mainly. As the industry expands into new regions there are obviously also issues in terms of local skill if there is no background in sports betting in that region. Sportsbook Solutions provide outsourced Sportsbook Management Services to clients worldwide to solve both these issues for them. We work depending on each client's requirements and budgets; so we may compile extensive reports for some clients, whereas with others we provide entirely outsourced, dedicated sportsbook management teams. We only staff with Tier 1 trained employees and believe this makes us completely unique and premium.
You have rich experience in gaming and gambling industries since you have been giving advice to clients for a long a time on different aspect of this industry. Why did you choose this industry and which are the areas you are most interested in and give you the most success?
Matt: In the UK we grow up around betting and it has extremely close ties to sports. I was a huge football fan and also very good at Mathematics so being able to combine these two interests and skills with sports betting was a great fit! I was fortunate enough to start my career with one of the world's largest firms, William Hill, and have always been keen to take on new and interesting challenges in the 14 years since I started my career back in Leeds!
What can you tell us about the projects you have worked on so far, and the difficulties and successes you have experienced?   
Matt: I have been lucky enough to work in both B2B and B2C and with companies of all sizes and stages of their lifecycle. I have also worked in every department within sportsbooks and in the most senior roles operationally, too. I think this gives me a unique perspective on how to manage sportsbooks effectively and with an in-depth understanding of how the suppliers also work to be able to both identify weaknesses and also to work to eliminate these areas.
There are always some difficulties and these can come down to a lack of processes, budget constraints and sometimes a lack of skill and expertise also. I am a huge fan or process and organization and I always start from here. Some of the major successes I have had have been project managing the first integration between the Margin Maker console and BetRadar, rebranding the UK's oldest sports betting company and, most recently, in leading the BetConstruct sportsbook to be the largest B2B sportsbook currently available. This included increasing their clients by over 100%, increasing turnover by over 300% and increasing profit margins on sports betting by over 50%.
Risk management and fraud detection are major goals of Sportsbook Solutions. How can you help other companies who operate in this domain to be more efficient considering these two major aspects of the industry?
Matt: One of the areas Sportsbook Solutions consider to be suffering in the industry is Risk Management. The rise of pooled resources and automation have been good in many ways, but we don't feel this is true of Risk Management. A goal of our company is to provide personal management to our clients businesses and Risk Management is a hugely personal process for every company. As a very simple example a start-up sportsbook would benefit from much tighter control of Risk Management than an established brand who has found their place in the market. Our clients typically increase their profitability by over 25% by working alongside us because of this personal level of management. This is not only Fraud of Player Management either. What is rarely discussed is Risk Management of the Limits and Margins of a sportsbook. One of the most regular issues we see is that the pooled nature of these areas on Turnkey Solutions means that areas are both losing too much and others are restricting profitability. The combination is very damaging to profit margin. The good thing is this can be changed and the solutions allow you to do so.
What is your personal opinion about the European gambling industry and could you make a comparison with the market that you know better and the European situation in terms of gaming and gambling?
Matt: I have worked extensively in Europe (even at William Hill I focused on their Spanish operation) so I consider this to be one of my main markets. What is happening now is a huge growth period in terms of new businesses because of the much lower entry cost. The issue we see mostly is a lack of professional advice or management. We feel that no business should enter into a market without knowing what they are getting involved in, this is where Sportsbook Solutions comes in!
What upcoming events is the company focusing on nowadays and how prepared is the company for these events?
Matt: We are still quite a young company and we plan to attend as many events with a sports betting focus as we can. However, we are also very careful not to do this at the expense of our existing client's management. So, we pick carefully the most interesting events in terms of content, attendees and business opportunities. VIGE appealed to us because it ticks all the boxes, but the focus on millennials really caught our eye!
Please, tell us more about the future plans of Sportsbook Solutions.
Matt: Our plans are to keep trying to educate the sports betting industry that things can be improved with personal management. We hope this leads to us being able to work with more clients, but we also feel just by making people think more about how their business is being managed will see improvements, which will be good for everyone and drive the industry forwards.
 If you could change anything in the world of gambling what would that be?
Matt: I would hope to change the idea that Trade and Risk Management are 'old school' concepts. We are a forward thinking company and we understand that the days of doing all the odds in-house are over. But, the basic principles of these two areas are what define the profit margin in sports betting more than any other area.
What are your future plans regarding you career and where would you like to travel the most?
Matt: I hope my career sees Sportsbook Solutions become a successful and respected service provider within the industry. I have no intention at all of leaving sports betting as I truly find every day interesting and exciting, even after 14 years!
In terms of travel I have been very fortunate to travel extensively in my professional and personal life. I would love to see more of South America and consider it a huge business opportunity also, so hopefully I will be able to combine the two!
If you want to meet Matt in person or networking with the biggest names of the Sports betting, Casino, VR/AR, Marketing, eSports, DFS, Virtual Sports and Crypto industry, make sure you attend the Vienna International Gaming Expo.
With this occasion, I would also like to thank you for following my interview series and for sharing these information with your colleagues and partners. If you would like to be featured in an upcoming interview, please send me an e-mail to [email protected] and I will happily get back to you!
Provisional Agenda announced for the 4th edition of Prague Gaming Summit, panel discussions, workshops, keynotes and more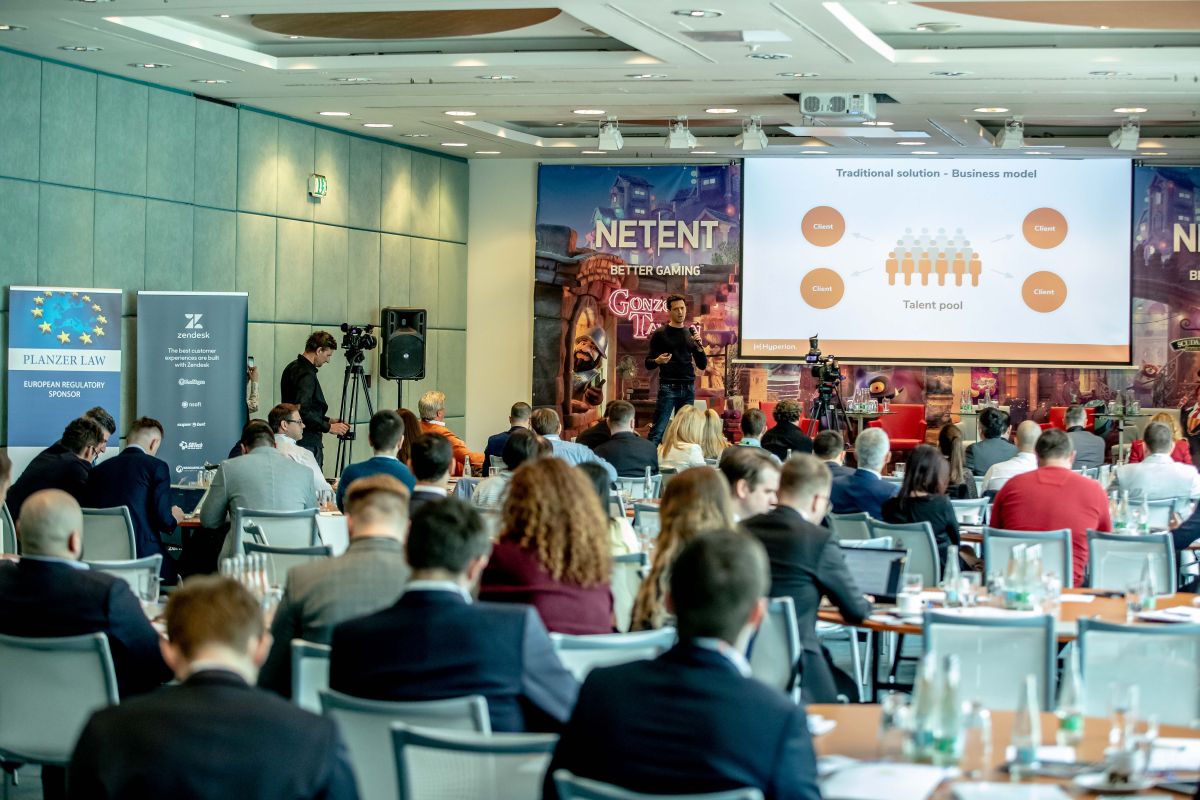 Reading Time:
4
minutes
The 4th edition of the Prague Gaming Summit will take place on 6 March 2020 and is bringing a completely new format.
The 2020 edition of Prague Gaming Summit will take place on the 6th of March and as mentioned in earlier press releases, will bring a brand new format of speeches and more trending themes as it did in the early year.
The introduction of the keynote speeches, workshops, and more networking opportunities are among the new implementations but the topics will also have a different focus on the industry.
Today, we are happy to reveal the provisional agenda which includes the following panel discussions, keynotes, and workshops:
Spotlight on the Czech Republic (Gambling Exclusion Register, Higher Taxes and more) (panel discussion)
Market Rundown: Slovakia and Poland (Slovakian Gambling Regulatory Authority, Blanket Gambling Ban, Amendments and more) (panel discussion)
Diversity In The Gambling Industry, HR Topic Or Reality (panel discussion)
Strategies that help you concentrate and focus on your business's core functions (Workshop Room: Sapphire A + B)*
Personalization in the age of privacy (Large Room: Opal, Topaz, Quartz) (keynote presentation)
Convergence Of Markets In Online Sports Betting (Large Room: Opal, Topaz, Quartz)
Key Elements To Consider When Choosing The Right Slots Games For Your Audience (Workshop Room: Sapphire A + B)*
Gambling And Casino Games Via Social Media And Online Technologies (Large Room: Opal, Topaz, Quartz)
You Thought Millennials Are Hard To Please? Are You Ready For Generation Z (Large Room: Opal, Topaz, Quartz)
Global Payment Platforms And Why You Need To Choose Innovative Methods (Large Room: Opal, Topaz, Quartz)
*The workshops will run in parallel with the panel discussions and are limited to maximum 30 delegates per session.
At the 4th edition of the Prague Gaming Summit, the leading boutique style gambling industry conference of the region, you will also have the opportunity to meet some of the biggest names of the industry.
We are also happy to reveal some of the already confirmed speakers: Kostandina – Nina Zafirovska (General Manager at IT Labs), Magith Noohukhan (Customer Engagement Evangelist at Braze), Jakub Myszkorowski (Chief Commercial Officer at STATSCORE), Zlatan Omerspahić (Data Protection Officer at NSoft), Jaka Repanšek (Media and Gaming Expert), Andrius Gabnys (Attorney At Law – Gabnys Law Firm), Jan Rehola (Institute for Gambling Regulation – IFGR) and more.
Among the already confirmed sponsors of the event you will find SBTech (Lanyards Sponsor), NSoft (Silver Sponsor), Altenar (Pen, Paper And Pamper Sponsor), Inplaynet (Registration and Badge Sponsor), BtoBet (Digital Sponsor), Golden Race (General Sponsor) and IT Labs (Outsourcing Sponsor).
Benefit of the Early Bird rates until 31 December 2019
Order your Delegate Pass or VIP Package (Delegate Pass +Accommodation) now!
Here are a few of the testimonials that have left by the attending delegates of the 2019 edition of Prague Gaming Summit:
"The Prague Gaming Summit 2019 was very well organised and included a number of key international speakers. Agenda was full of interesting content and panels were aimed at discussing areas of mutual interest." – Heathcliff Farrugia, Chief Executive Officer at Malta Gaming Authority(MGA)
"Prague Gaming Summit 2019 was the great challenge which showed the new regulations in Eastern Europe. Thank you Zoltan for the great organization's and thank you for the conference which covered the new opportunities and the new ways to the operators." – Vladimir Petrov FPQP, Global Research Analyst and International Development at Efbet Casinos & Sports
"Prague Gaming Summit is a great place to discuss the current hot topics in the gaming industry and exchange opinions and ideas with the most relevant people from the operator, affiliate and provider sides. It was a pleasure joining the panel about the relationship between operators, affiliates and regulators and sharing my views from the Trustly perspective." – Vasilije Lekovic, Director of Gaming Accounts at Trustly
"It was great to have the operators and suppliers with the presence in the CEE territories under one roof. It is always very useful to discover the challenges and see the trends of the industry in the newly regulated markets." – Tal Zamstein, Group Head of Gaming at Fortuna Group
"I thoroughly enjoyed attending the Prague Gaming Summit. The agenda was relevant, content was good and the caliber of speakers was excellent. I also welcomed the opportunity to catch up with some old faces and forge ties with new ones. Kudos to Zoltan and the team. I look forward to attending again next year." – Russell Mifsud, Gaming industry specialist – Associate Director at KPMG
"An outstandingly organized event, free of the hustle associated with hectic expo conferences, bringing together industry stakeholders to debate, network and gather insights. The great location and distinguished speakers all add up to this great forum, which I recommend to anyone wishing to keep track of current developments in the region or is willing to receive a hint of what's coming next in igaming." – Georgi Dimitrov, Legal Counsel / Compliance Manager at EGT Interactive
"This most recent event was a rich one. The diversity of speakers and the structured topics provided a platform for real debate, presenting food for thought for many. I'm sure I/we will pick up on the very relevant topics again at this event." – Charmaine Hogan (Regulatory & Public Affairs, International Relations, Policy Development Expert)
"Fantastic event: well-organized, interesting and keeping up with the latest trends; a leader in its field!" – Donata Szabo, Junior Legal and Research Manager at GamblingCompliance
"A conference of great quality. Not only excellent content is presented by top experts, but also the industry is moving closer together through many networking opportunities." – Dr. Raffaela Zillner, LL.M (Secretary General, Austrian Association for Betting and Gambling)
"Prague Gaming Summit 3 brought together Maltese, Romanian and other regulators, software developers, operators, and payment solution providers, to name a few. It was great participating in the discussions with everyone on and off the agenda." – Kate Romanenko, CBO of Evoplay Entertainment
Post-Event European Gaming Congress 2019 Milan: Quality Networking, Interesting Discussions and Destination Athens 2020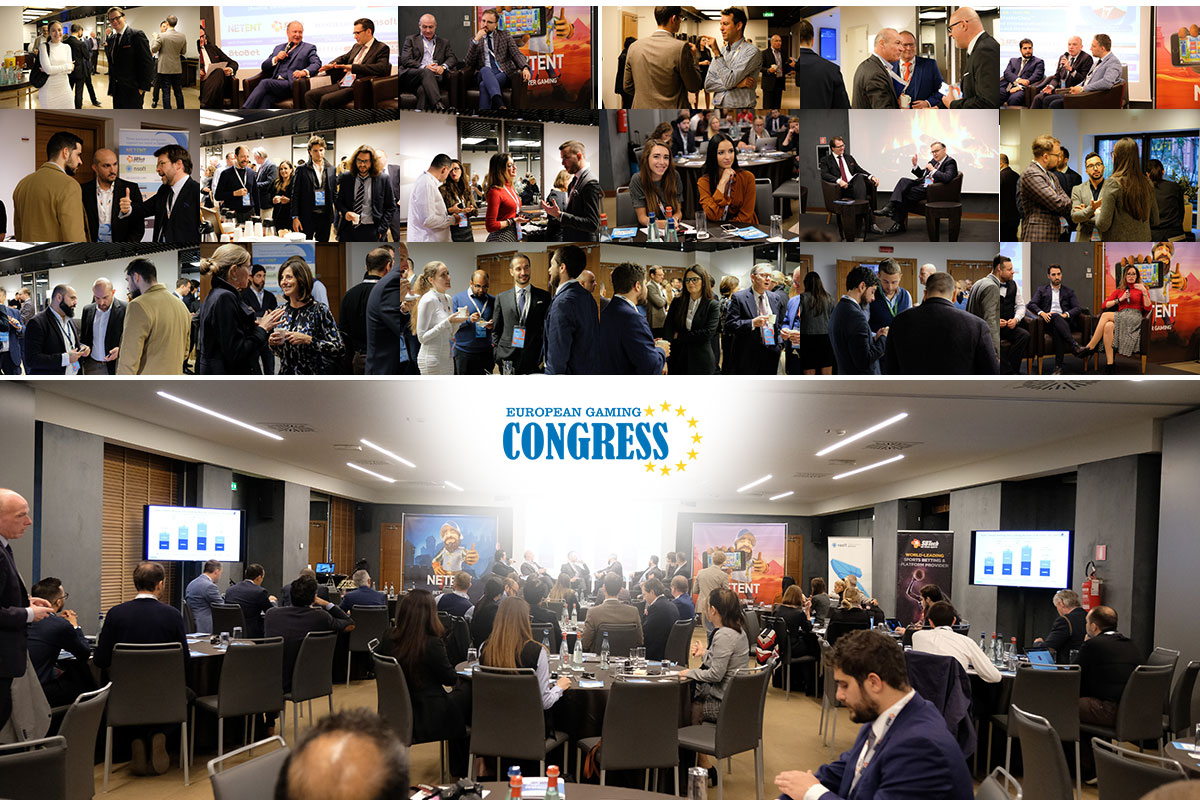 Reading Time:
6
minutes
EGC2019 Milan a huge success, announcing Athens as the destination of the 2020 edition!
The second edition of the European Gaming Congress (EGC) took last month on the 8th of November at Radisson Blu Milan and gathered +110 high-level delegates from around Europe, including official delegations from Cyprus, Malta, and South Korea.
We would like to thank the sponsors of the 2019 edition for their support and here are the companies for which we are thankful:
NetEnt – MAIN STAGE SPONSOR
SBTech – LANYARDS SPONSOR
PLANZER LAW – EUROPEAN REGULATORY SPONSOR
TAL RON, DRIHEM & CO LAW FIRM – LEGAL AND BANKING SPONSOR
BETEGY – TECHNOLOGICAL SPONSOR
BtoBet – DIGITAL SPONSOR
Altenar – PEN, PAPER AND PAMPER SPONSOR
NSoft – GENERAL SPONSOR
Netshop ISP – GENERAL SPONSOR
The 2019 edition of the conference recorded 9 sponsors and most of them have already confirmed their support for the 2020 edition.
"European Gaming Congress is here to stay and we are happy that the platform has received so much encouragement by leading brands, regulators and government officials coming all the way from Asia. We are happy that the second edition was a sold-out event and the information which was shared by some of the biggest names of the industry has reached so many interested delegates. We are already planning for the 2020 edition and make sure to pre-register in order to receive the updates", stated Zoltán Tűndik, Head of Business at European Gaming Media and Events.
Based on the survey which was filled out by 68% of the delegates, the conference will move to Athens, Greece in 2020 and the proposed date of the conference is the 5th of November. The venue will be disclosed at the beginning of next year and the organizers look forward to greeting delegates in new European capital in a market that will probably be highlighted in many news.
You can view the full official image gallery on the following link: https://flic.kr/s/aHsmJqP3u8
The conference brought together compliance experts, regulators, leading gambling industry operators, marketing experts and several service providers from Italy, Spain, Portugal, France, Malta, Greece, Cyprus, South Korea, the Baltics, the D-A-CH region, but also from several other European regions.
The agenda of the conference included several panel discussions, and an exclusive IMGL MasterClass which was titled as "Ideal connection and communication between regulators and the industry" and was joined by Ioanna Fiakkou (Chairwoman of the National Betting Authority Cyprus), Michele Magro (Chief Counsel – Policy & International Affairs for the Malta Gaming Authority), Maarten Haijer (Secretary-General of the European Gaming and Betting Association – EGBA), Quirino Mancini (Partner at Tonucci & Partners) and Andrew Cochrane (Chief Development Officer at SBTech).
The attending delegates had the unique opportunity to hear the recent updates and enjoy networking sessions with some of the leading names of the industry. You can find the full list of speakers below at the end of this press release.
The audio recordings of the panel discussions are available for European Gaming PREMIUM Members.
During the second edition of EGC, attending delegates also had the opportunity to decide the winners in the 26 categories of inaugural SEG Awards (Southern European Gaming Awards).
Special thank you goes to the presenters of the awards for their professionalism, Julia Peeva-Sertov (CEO at Amusnet Gaming) and Andrius Gabnys (Founder at Gabnys Law Firm).
As in other awards ceremonies hosted by our team, the winners were announced in the final session of the conference, after the secret vote cast by the attending delegates. You can view the full list of the winners per each category on the following link.
Congratulations to all the winners and the organizers look forward to welcoming you back in 2020!
Make sure to also subscribe to the social media channels of the conference for continuous updates regarding the 2020 event: Twitter, Facebook, LinkedIn Page, LinkedIn Group.
The next edition of EGC will be held in November 2020 in Athens, you can Pre-Register here to get the latest notification about the official date, location, and speaking possibilities.
We are already working hard on the next events and the look forward to seeing you soon in Prague or Tallinn! More details about the upcoming events calendar can be found here.
Here are a few of the testimonials that have left by the attending delegates of the 2019 edition of European Gaming Congress which was held in Milan:
"The event appeared very interesting for me in terms of networking opportunities. The first panel was in-depth analyses of the Italian regulatory regime and it was very useful. I am planning to attend the next event as well." – Polina Nedyalkova – Business Development Manager at EGT Interactive
"I was attending the European Gaming Congress in Milan last week. It was a great pleasure for me to take part in this event. I met a lot of people. I took part in a panel discussion about marketing on the regulated markets. I told a lot about Parimatch practices regarding that. I heard a lot about GDPR in the European Union and in the advertising industry. I heard about the practices of Italians and other countries. Thank you for the great possibilities to take part in such an event. Thanks to organizers. See you soon at other events." – Ivan Liashenko – Chief Marketing Officer at Parimatch
"The best way to describe EGC in Milan is with Paul J. Meyers quote: 'Productivity is never an accident. It is always the result of a commitment to excellence, intelligent planning, and focused effort.' Thanks again to Zoltan for another great event with high-quality attendees." – Melanie Hainzer – Marketing Manager at Wildz
"EGC is a boutique event pitched at influencer level delegates and of the size and structure that facilitates open discussion and engagement, thoroughly informative and enjoyable." – Graham Luke – Gaming Industry Consultant – Marathonbet
"Nice mingle between regulators and the industry. A great chance to share views with key players and have a grasp on the most recent developments of the industry."  – Michalis Karamanlis – Legal Counsel at Betano
"Once again, European Gaming Events put together a quality, boutique event that brought together people from different, but interconnected sectors of the iGaming industry. It was the most beneficial learning and networking experience!" – Maria E. Arnidou – Marketing & Communications Management at Fantasy Sports Interactive
"It is always a pleasure to attend the organizers' events since they provide useful insight and, most importantly, the context for unpretentious and productive networking with key people in the gaming industry." – Anastasios (Tassos) Panagiotaros – Sales Director at Golden Race – Virtual Sports & Betting Solutions
"EGC2019 Milan was nothing short of what I was expecting, a great opportunity to share and learn from the best of the industry." – Vasco Albuquerque – SEO Manager at All-in Translations
"Professionally organized with highest targeting precision for relevant topics" – Dr. Joerg Hofmann – Senior Partner MELCHERS law firm; President IMGL (2014 + 2015)
The lectures and industry insight during the conference were given by:
Maurizio Bernardo (Senior Strategic Advisor at SKS365), Domenico Mazzola (Commercial Director at Altenar), Quirino Mancini (Partner at Tonucci & Partners), Andrea Eletto (Legal and Research Analyst at GamblingCompliance), Alessandro Allara (Sportsbook and Digital Director at SNAITECH), Willem van Oort (Founder of Gaming in Holland / Gaming in Spain), Marko Jankovic (Head Of Business Development at G-Core Labs S.A.), Ioanna Fiakkou (Chairwoman of the National Betting Authority Cyprus), Michele Magro (Chief Counsel – Policy & International Affairs for the Malta Gaming Authority), Maarten Haijer (Secretary General of the European Gaming and Betting Association – EGBA), Andrew Cochrane (Chief Development Officer at SBTech), André Wilsenach (Senior Vice President, Government Relations at BMM Testlabs), Ariel Weiss (CEO of n00b), Melanie Hainzer (Marketing Manager at Wildz), Sara-Swetlana Klimper (Senior Independent Gaming Consultant), Amir Mikay (CEO at Trafficlightmedia), Graham Martin (Third Generation Bookmaker and Gaming Industry Veteran), Martina Scalpello (Senior Manager at ARQ Group Malta), Dr. Holger Jakob (Head of Legal at G2 Esports), Stav Pischits (CEO at Cynance), Dr. Christian Rapani (Attorney at Law at Dr. Christian Rapani), Ivan Liashenko (Chief Marketing Officer at Parimatch), Francesco Gaziano (Chief Marketing Officer and Country Manager Italy at SKS365) and last but not least Zlatan Omerspahić (Data Protection Officer at NSoft Company).
Special gratitude is also extended to the panel moderators for keeping the discussions flowing and educative:
Christian Tirabassi (Senior Partner at Ficom Leisure / Gioconews.it writer), Donata Szabo (Junior Legal and Research Manager at GamblingCompliance), Dr. Joerg Hofmann (Partner at MELCHERS LAW), Dr. Simon Planzer (Partner at PLANZER LAW), Tal Itzhak Ron (Advocate, Certified Computer Scientist and Notary), Andrius Gabnys (Attorney At Law – Gabnys Law Firm) and last but not least Vasco Albuquerque (SEO Manager at All-in Global).
For further inquiries about the 2020 edition of EGC and SEG Awards, speaking/attending/sponsoring options, make sure to send an e-mail to [email protected] or subscribe to the weekly newsletter on the following link.
Get Excited! Black Friday & Cyber Monday is Here – GRAB YOUR 30% DISCOUNT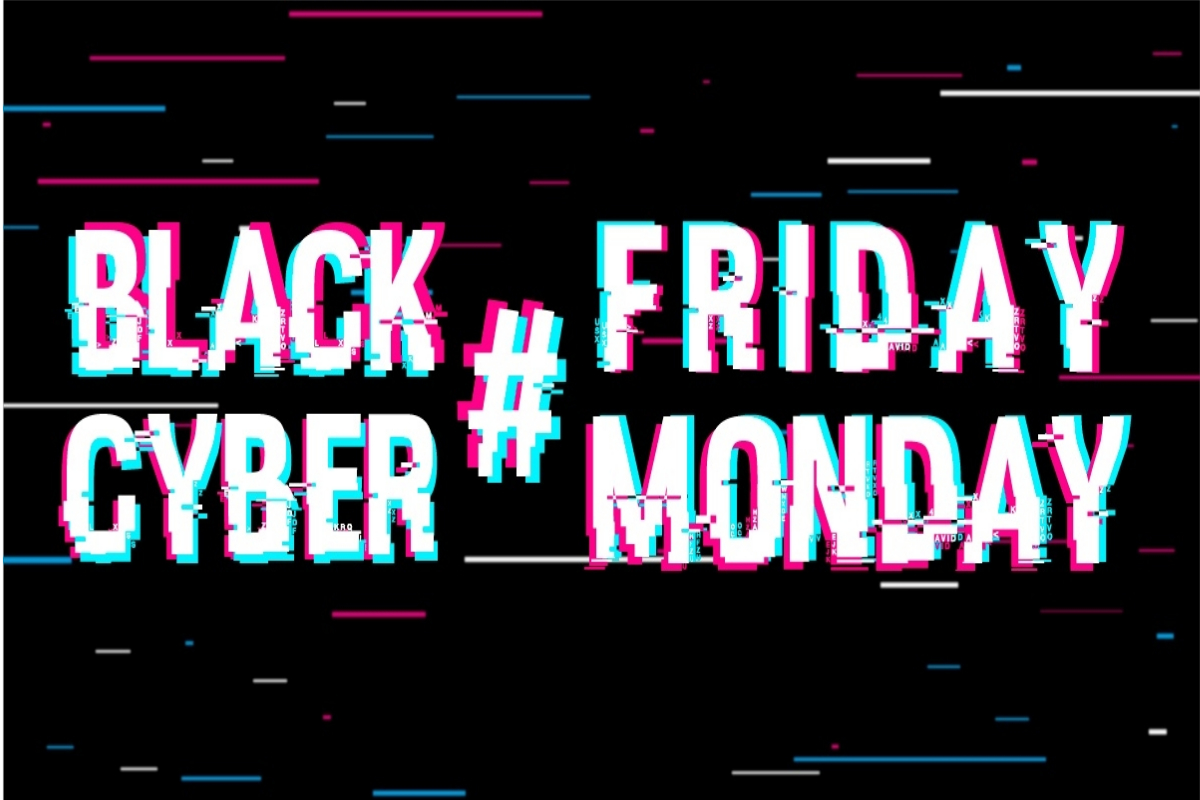 Reading Time:
2
minutes
As it is becoming a worldwide trend and a must-have of the industry, we decided to offer you a Black Friday / Cyber Monday secret cocktail recipe:
Ingredients:
1x Prague Gaming Summit
1x MARE BALTICUM Gaming Summit
1 x Black Friday / Cyber Monday discount code
Preparation:
1. Head to the registration section of either Prague Gaming Summit or MARE BALTICUM Gaming Summit or both if you're into hard drinks
2. Select what type of package you like
3. Head to your shopping cart and apply the 30% discount code FridayMonday2019
4. Finalize the order
*Consumption:
*Our recommendation is to enjoy the cocktail responsibly! Too many conferences can cause social networking addiction and spectacular amounts of beneficial information!
On one hand, the 4th edition of Prague Gaming Summit will take place on 6th March 2020 at Vienna House Andel's Prague.
Being the leading event in the region we decided to raise the bar, establishing a new format, never used before, that brings up the possibilities to have more talks, more panels, speakers, and plenty more subjects for all delegates attending.
From visual to logistics, from pre-event to post-event, during both panel discussions and networking breaks everything will be custom shaped to fit and suit everyone's business profiles. In one word: RƎ: LOADED
On the other hand, MARE BALTICUM Gaming Summit's 3rd edition will be held at Radisson Blu Hotel Olümpia in Tallinn on 7th May 2020.
After touring Riga and Vilnius, the conference is now heading to another Baltic destination and this time Estonia will take center stage as the host of the yearly gathering.
In 2020, the aim is to bring start-up operators to the stage and also continue the panel discussion style with at least one panelist being an operator from the market vs. gambling authority and controlling authority discussing issues and changes in the market.
Also, you get the chance to participate to the 2nd edition of the Baltic and Scandinavian Gaming Awards (BSG Awards) that aims to reward the hard work of companies (gaming software suppliers, operators and service providers) that are active in the Baltic and Scandinavian region.
Enjoy !
European Gaming Media and Events Team