Esports and Media: How Should the Two Interact?
Reading Time:
4
minutes
The media wants more access, and eSports organizations want the freedom to opt out of that access. No matter which way you slice it, there's no easy answer.
Should media access to players and post-match press conferences be mandatory at major esports events? The ongoing question was brought up by former Yahoo! Esports Director Travis Gafford, who while covering the League of Legends World Championships in China tweeted the following: "It only took about 75 seconds for me to hear "Immortals has declined all interview requests" after that game finished."
Esports (without the "E")
As esports continues to move more in line with its traditional sports bretheren, looking at the policies of traditional sports leagues can provide context to this issue. The most popular professional sport in the United States, the NFL, mandates Super Bowl attendees to be available to journalists during their annual media day. In 2015, at Super Bowl XLIX in Phoenix, Seattle Seahawks running back Marshawn Lynch came to the stage. "I'm here so I won't get fined," Lynch replied to every single question.
While his remarks are now a trademarked joke, there's an underlying point. While not entirely productive, Lynch at least appeared at the event. Also, the NFL has a pre- and post-game policy regarding media access:
"After a reasonable waiting period, defined as 10-12 minutes maximum after the completion of the game and the players have entered the locker room, the home and visiting team locker room areas will be opened to all accredited media with immediate access to all players and the head coach." 2017 NFL Media Access Policy
Traditional sports leagues see working with media as a symbiotic relationship; media creates the content which fans consume which then turns into revenue for both parties. However with esports, universal access hasn't been as consistent. Media is not always guaranteed access to players, coaches and organizational staff — and the issue goes much deeper than simply not being able to do interviews with players that have just lost a match.
It's no secret that esports doesn't always get along with the media. Players, coaches and owners have made it known that the media isn't a priority and that — at times — it is a privilege to talk to them.
As one former Counter-Strike: Global Offensive manager said, "We don't owe the media anything." They weren't wrong, either — without statutes in place, there's no requirement for teams to do anything with the media if they so choose.
Take for instance Dota 2's yearly world championship, The International. The event, just like most, has a media day where teams come down and meet with journalists and do various interviews. But unlike other developers or tournament organizers, Valve does not facilitate these interactions. It creates a risky scenario for press outlets hoping to cover the event: those who show up without industry contacts may be unable to garner a single interview, and especially for non-endemic outlets this can become a wasted coverage investment.
Be careful what you ask for
In situations like the latest League of Legends World Championships and The International, it's easy to see where the frustration comes from. When there's no guarantee the largest events of the year won't yield the results outlets are looking for, who wouldn't be? However, some events are starting to get on board with mandatory press conferences — and it's not as simple a solution as some would imagine.
ELEAGUE attempted to increase media access during their Counter-Strike: Global Offensive Major held back in January. The organizer asked the winning teams to do press conference immediately after their matches and while some teams obliged, bringing their entire roster, other teams sent only one or two players — and some didn't show up at all.
As the discussion continues, one major theme in regards to players, coaches, and team staff have separated themselves from the rest: esports players aren't always prepared for life in the spotlight.
The above reason isn't just a lazy excuse, either. Good players in the esports space can rise to prominence quickly; according to a study by ESPN, esports players are as much as five years younger than their traditional sports peers. This sometimes comes at the cost of post-secondary education and life experience. Going from playing a video game in a bedroom to competing on a stage in front of millions with the hounds of Reddit scrutinizing a player's every move is hardly a smooth transition, either.
Given all that, is it really that hard to believe that not everybody is prepared for the spotlight? Nobody wants to see a sobbing teenager pelted with questions right after a loss, or an angry player lose control and say something in the moment that could damage their career forever — and when media demands access no matter what, teams often do (and in many cases, should!) push to protect their teams from those types of situations.
It's fair to say that there's not a lot of trust between esports organizations and the media right now. Plenty of people on the organizational side have heard a horror story or two about overreaching media figures who push too hard when working with talent. Likewise, the frustration of inconsistent access continues to be a thorn in the side of outlets looking to enrich the space with deeper narratives. But at the end of the day, it's not one side or the other that has to give. Both can be better.
On the organizational side, it will continue to be important that players be educated on how to live life in the public eye, and help guide young players as they learn how to navigate that lifestyle — which certainly includes media relations. It will also be important to come to grips with the fact that all press won't be good press. Leagues, teams, players, talent and everybody in between are capable of making mistakes, and the media should feel comfortable to talk responsibly about the positive and the negative sides of esports without fear of retaliation.
Media can continue to improve, as well. As young a space as esports is, esports coverage is even younger. The word 'responsibly' is bolded above for a reason; it's not uncommon to see coverage that blurs the line between opinion and fact, nor are stories of players feeling unfairly pressured or miscontextualized during interviews. As players and teams mature, so must the industry that covers them.
Will the two sides be able to come together? For the sake of everybody involved, let's hope so.
Estars Launches New Interactive Gaming Platform for its Majors Events in 2019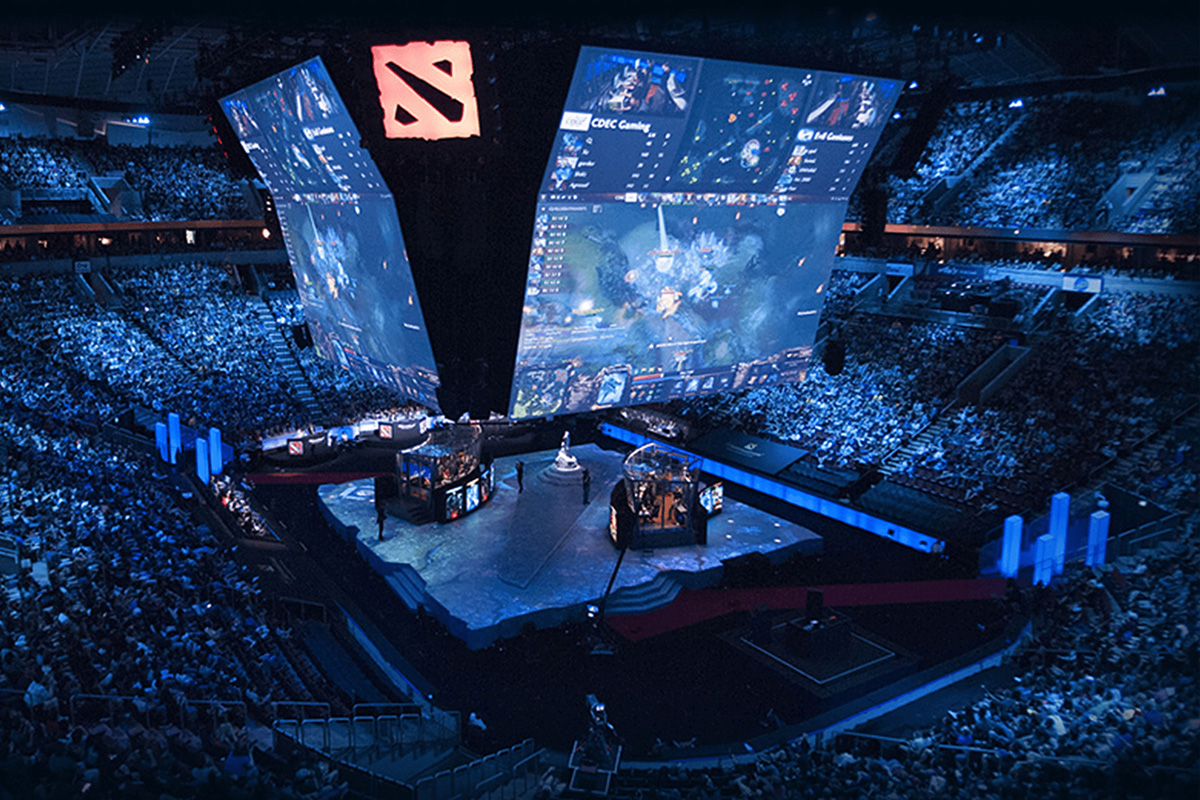 Reading Time:
2
minutes
Estars, the leading production company for esports and video games, has launched a new interactive, free-to-play gaming platform with more than $20 million in prizes for its Majors Events in 2019.
On Estars, users are able to compete and connect with their favorite games, players, streamers and teams through free prediction-based contests. Special promotional contests allow users to win real-world prizes and exclusive in-game items. To play, users enter contests and select their predicted outcomes of various esports matches and tournaments to enter to win prizes. After a user selects their picks, they can watch the matches live on Estars to see how their selections are performing in real-time.
"We are thrilled to offer a new, unified experience from developer to fan, and launch it in a really big way. Not only does this platform allow users to engage in some of the top esports competitions, but fans now have an even more enhanced viewing experience and the opportunity to win as much as the professional players or teams they love to watch," Bart Barden, Estars Managing Director said.
Estars users also have the opportunity to collect Stars, the platform's virtual currency, by winning contests, watching ads, winning daily bonuses and more as they compete in more than fifteen available games.
"As the esports community continues to grow, we see Estars providing a new way to connect game developers, sponsors, teams and streamers to a coveted audience. Teams, players and streamers continue to lead the growth of esports and the gaming community, and we are happy to provide our partners new ways to connect with fans and increase engagement as we expand offerings within the industry through gamified viewing experiences, unique leaderboards and more," Jeff Liboon, Estars president and co-founder said.
Estars is available on all mobile and desktop web browsers across 46 U.S. states. Users in eligible jurisdictions must be at least 16 years or older to play on Estars and 18 years or older to play for a chance to win real-world prizes.
Deloitte and DBS Win Top Prizes in Finals of Singtel's PVP Corporate League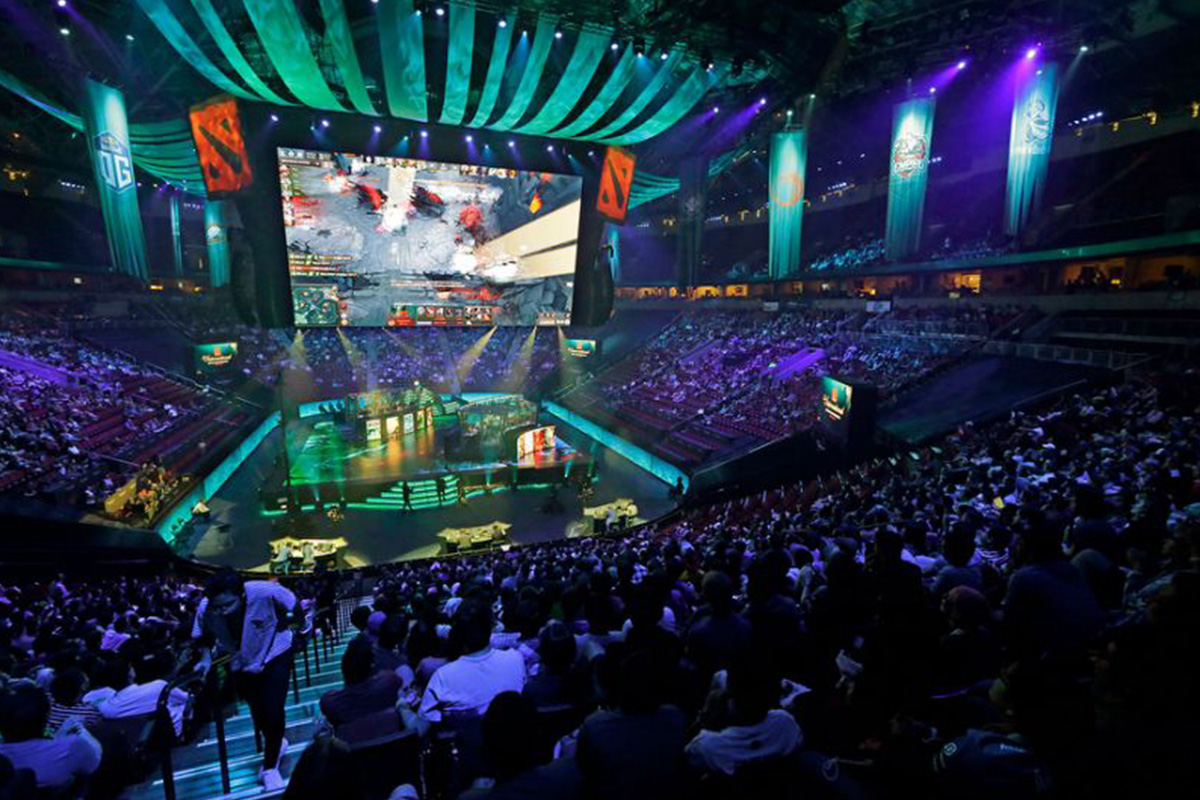 Reading Time:
1
minute
Accounting firm Deloitte and local bank DBS have won top prizes in the finals of Singtel's PVP Corporate League. DeloitteOne has won the Dota 2 crown and $4000, while Turret Heist of DBS secured $3000 for their skill at MLBB.
The final events were witnessed by guest of honour S Iswaran, the Minister for Communications and Information.
"The increased recognition of esports and its influence on media, technology and culture, holds significant economic potential for the industry," Iswaran said, adding that Singapore's "well-connected and resilient infrastructure" put the country "in good stead to become a focal point for gaming and esports in the region."
The two teams and their runner-ups qualified for spots in the online regional qualifiers, where they will face teams from Indonesia, Malaysia, the Philippines and Thailand.
Katowice Hitches its Wagon to esports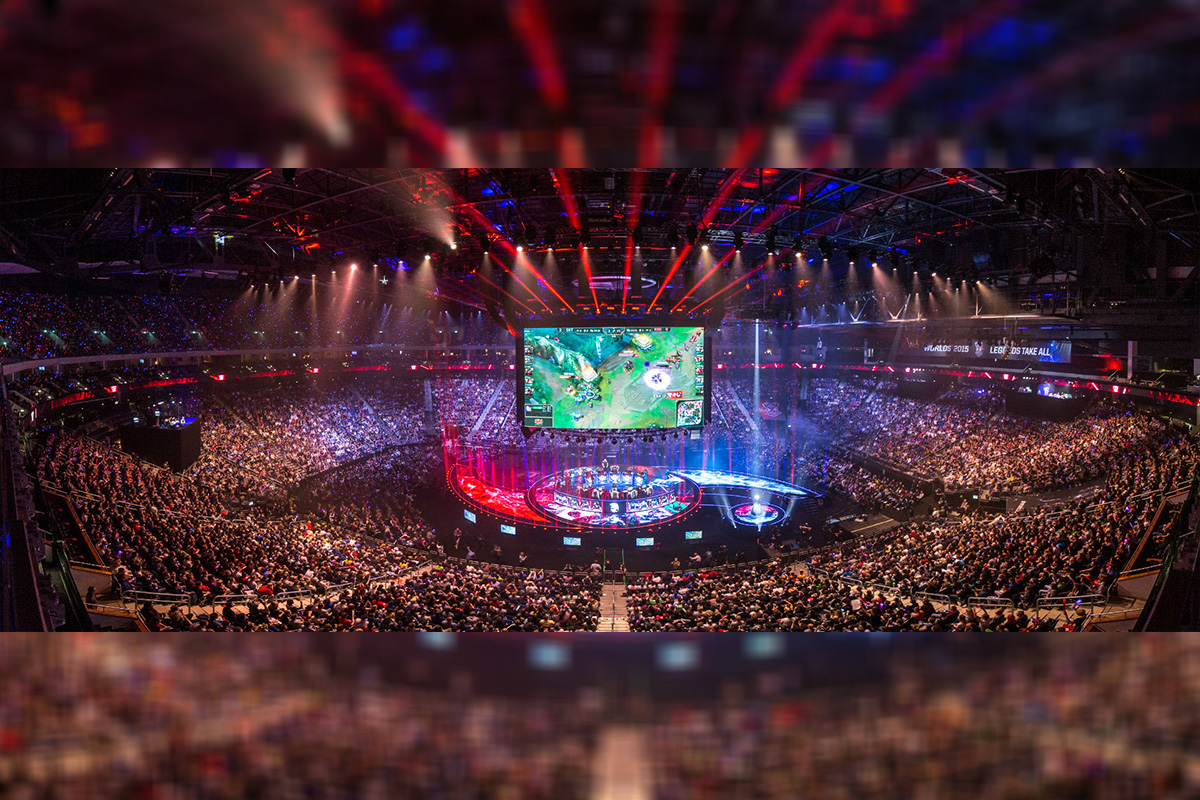 Reading Time:
1
minute
Katowice was once known as a mining town. Today, that arena is best known as the home of Intel Extreme Masters (IEM) Katowice, one of the most prestigious Counter-Strike tournaments in the world. Every year, teams fly in from North America, South America, Asia, Africa, and Europe to compete for esports fame and a $1 million prize pool.
For someone outside Katowice, it is genuinely bewildering to be in a minor Polish municipality, with a population of 294,000, surrounded by twentysomethings and teenagers who ate a layover in Frankfurt in order to watch the action live.
The city is all gray skies and towering tenements, but for a few weeks in February, it's also the Counter-Strike capital. This year's tournament attracted 174,000 visitors. The little mining town has hitched its wagon to esports, in the hopes that it can transform its centre of industry.