Esports and Media: How Should the Two Interact?
Reading Time:
4
minutes
The media wants more access, and eSports organizations want the freedom to opt out of that access. No matter which way you slice it, there's no easy answer.
Should media access to players and post-match press conferences be mandatory at major esports events? The ongoing question was brought up by former Yahoo! Esports Director Travis Gafford, who while covering the League of Legends World Championships in China tweeted the following: "It only took about 75 seconds for me to hear "Immortals has declined all interview requests" after that game finished."
Esports (without the "E")
As esports continues to move more in line with its traditional sports bretheren, looking at the policies of traditional sports leagues can provide context to this issue. The most popular professional sport in the United States, the NFL, mandates Super Bowl attendees to be available to journalists during their annual media day. In 2015, at Super Bowl XLIX in Phoenix, Seattle Seahawks running back Marshawn Lynch came to the stage. "I'm here so I won't get fined," Lynch replied to every single question.
While his remarks are now a trademarked joke, there's an underlying point. While not entirely productive, Lynch at least appeared at the event. Also, the NFL has a pre- and post-game policy regarding media access:
"After a reasonable waiting period, defined as 10-12 minutes maximum after the completion of the game and the players have entered the locker room, the home and visiting team locker room areas will be opened to all accredited media with immediate access to all players and the head coach." 2017 NFL Media Access Policy
Traditional sports leagues see working with media as a symbiotic relationship; media creates the content which fans consume which then turns into revenue for both parties. However with esports, universal access hasn't been as consistent. Media is not always guaranteed access to players, coaches and organizational staff — and the issue goes much deeper than simply not being able to do interviews with players that have just lost a match.
It's no secret that esports doesn't always get along with the media. Players, coaches and owners have made it known that the media isn't a priority and that — at times — it is a privilege to talk to them.
As one former Counter-Strike: Global Offensive manager said, "We don't owe the media anything." They weren't wrong, either — without statutes in place, there's no requirement for teams to do anything with the media if they so choose.
Take for instance Dota 2's yearly world championship, The International. The event, just like most, has a media day where teams come down and meet with journalists and do various interviews. But unlike other developers or tournament organizers, Valve does not facilitate these interactions. It creates a risky scenario for press outlets hoping to cover the event: those who show up without industry contacts may be unable to garner a single interview, and especially for non-endemic outlets this can become a wasted coverage investment.
Be careful what you ask for
In situations like the latest League of Legends World Championships and The International, it's easy to see where the frustration comes from. When there's no guarantee the largest events of the year won't yield the results outlets are looking for, who wouldn't be? However, some events are starting to get on board with mandatory press conferences — and it's not as simple a solution as some would imagine.
ELEAGUE attempted to increase media access during their Counter-Strike: Global Offensive Major held back in January. The organizer asked the winning teams to do press conference immediately after their matches and while some teams obliged, bringing their entire roster, other teams sent only one or two players — and some didn't show up at all.
As the discussion continues, one major theme in regards to players, coaches, and team staff have separated themselves from the rest: esports players aren't always prepared for life in the spotlight.
The above reason isn't just a lazy excuse, either. Good players in the esports space can rise to prominence quickly; according to a study by ESPN, esports players are as much as five years younger than their traditional sports peers. This sometimes comes at the cost of post-secondary education and life experience. Going from playing a video game in a bedroom to competing on a stage in front of millions with the hounds of Reddit scrutinizing a player's every move is hardly a smooth transition, either.
Given all that, is it really that hard to believe that not everybody is prepared for the spotlight? Nobody wants to see a sobbing teenager pelted with questions right after a loss, or an angry player lose control and say something in the moment that could damage their career forever — and when media demands access no matter what, teams often do (and in many cases, should!) push to protect their teams from those types of situations.
It's fair to say that there's not a lot of trust between esports organizations and the media right now. Plenty of people on the organizational side have heard a horror story or two about overreaching media figures who push too hard when working with talent. Likewise, the frustration of inconsistent access continues to be a thorn in the side of outlets looking to enrich the space with deeper narratives. But at the end of the day, it's not one side or the other that has to give. Both can be better.
On the organizational side, it will continue to be important that players be educated on how to live life in the public eye, and help guide young players as they learn how to navigate that lifestyle — which certainly includes media relations. It will also be important to come to grips with the fact that all press won't be good press. Leagues, teams, players, talent and everybody in between are capable of making mistakes, and the media should feel comfortable to talk responsibly about the positive and the negative sides of esports without fear of retaliation.
Media can continue to improve, as well. As young a space as esports is, esports coverage is even younger. The word 'responsibly' is bolded above for a reason; it's not uncommon to see coverage that blurs the line between opinion and fact, nor are stories of players feeling unfairly pressured or miscontextualized during interviews. As players and teams mature, so must the industry that covers them.
Will the two sides be able to come together? For the sake of everybody involved, let's hope so.
Esports Entertainment Group Partners With Dignitas, The Esports Organization Of Harris Blitzer Sports and Entertainment, To Provide P2P Esports Betting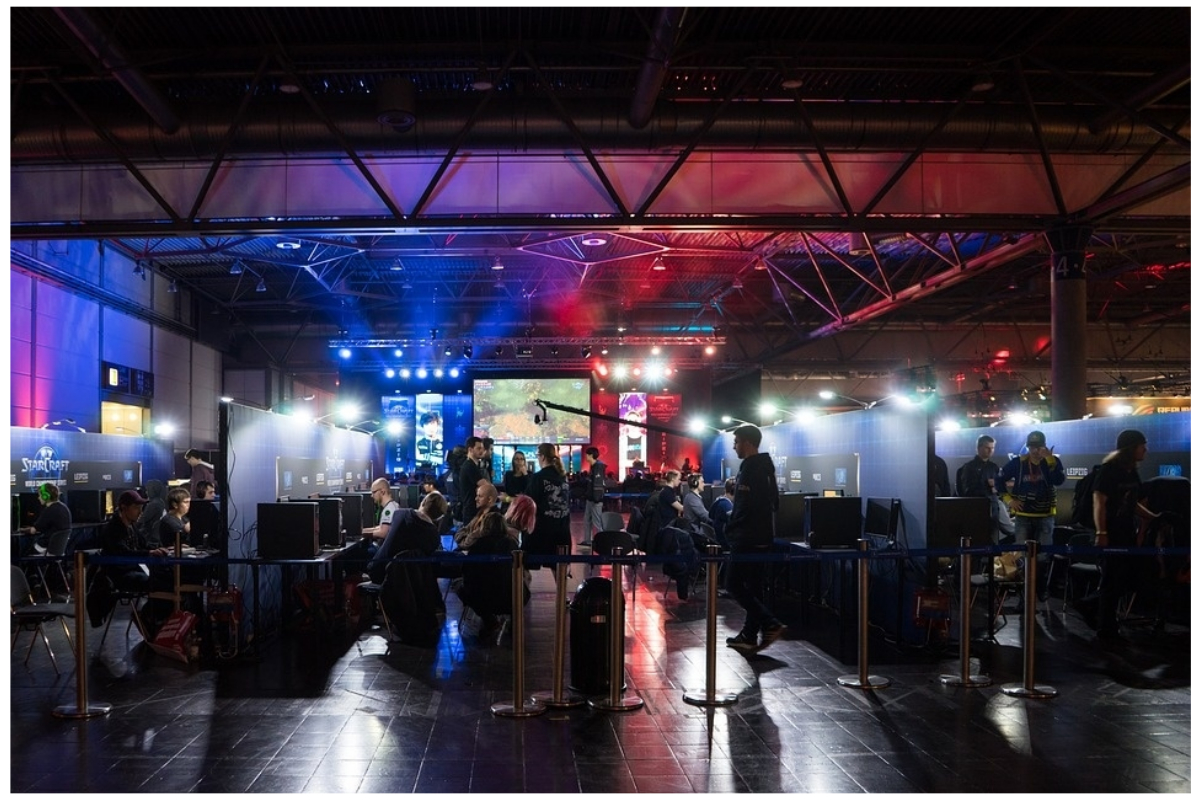 Reading Time:
2
minutes
Esports Entertainment Group, Inc., a licensed online gambling company with a specific focus on esports wagering and 18+ gaming, is pleased to announce a multi-year partnership with Harris Blitzer Sports & Entertainment to provide safe and transparent P2P esports betting to Dignitas fans via VIE.gg. Dignitas is an international esports team with one of the most iconic and recognizable brands in the professional gaming industry that fields teams in seven of esports' largest and most popular games.
Dignitas is the esports organization of HBSE, a globally renowned sports and entertainment company whose portfolio includes the Philadelphia 76ers, New Jersey Devils, Crystal Palace F.C. and the Prudential Center, one of the world's top-ranked venues located in Newark, N.J.  HBSE is owned by an investor group led by Managing Partners Josh Harris, the Co-Founder and Senior Managing Director of Apollo Global Management, LLC., as well as, David Blitzer, the Global Head of Blackstone's Tactical Opportunities group.
FIRST NORTH AMERICAN TIER-1 ESPORTS PARTNERSHIP FOR VIE.GG SETS NEW BENCHMARK
As a world champion and one of the original names in esports with a successful history since 2003, Dignitas represents the first North American Tier-1 esports organization to partner with the Company's VIE.gg esports betting platform. Dignitas is working with VIE.gg for the following reasons:
1.  The VIE.gg P2P model is much more attractive to Dignitas because an esports fan (a Dignitas fan) always wins, as opposed to a "house" model where odds are heavily stacked against fans.
2.  VIE.gg is the first and most transparent esports bet exchange as a result of Esports Entertainment Group being a fully reporting SEC issuer in the United States.
3.  Player safety features built into VIE.gg create a fun but responsible esports betting experience for fans. For example, players must choose their maximum bet amounts when they initially sign up with VIE.gg. Any subsequent increase to those levels requires a 30 day cooling off period to make sure players do not get carried away.
4.  The recent addition of pool betting is a further extension of the P2P model, which allows groups of opposing fans to wager against each other when their teams go head to head.
5.  Given the fact some esports fans bet on esports, Dignitas fans may as well bet on a safe platform that also supports the organization.
Dignitas CEO Michael Prindiville stated, "Esports Entertainment Group and Vie.gg offer a premier destination for our fans to engage with the games they love in ways that play upon a competitive spirit that is decidedly Dignitas in nature. The future of Dignitas is bound to our fans and the way they engage, interact, share and are moved by our content, products, players, streamers and more. The partnership with Esports Entertainment Group and Vie.gg is extremely natural; we are connected in our shared dedication to developing and amplifying the gaming space in this period of rapid and inspiring growth, and as it blends naturally with entertainment, music, lifestyle, and more."
Grant Johnson, CEO of Esports Entertainment Group stated, "I am very proud of this new partnership with HBSE and their Dignitas esports brand, which is founded in our shared common beliefs of player safety above all else.  I look forward to sharing our incredible product with Dignitas' highly engaged fan base over the next three years and beyond. For Esports Entertainment Group, a partnership of this calibre is a significant milestone for our shareholders and tremendous validation of both our P2P esports wagering model and future plans within the esports world."
SAP becomes the official analytics partner of the EPICENTER Major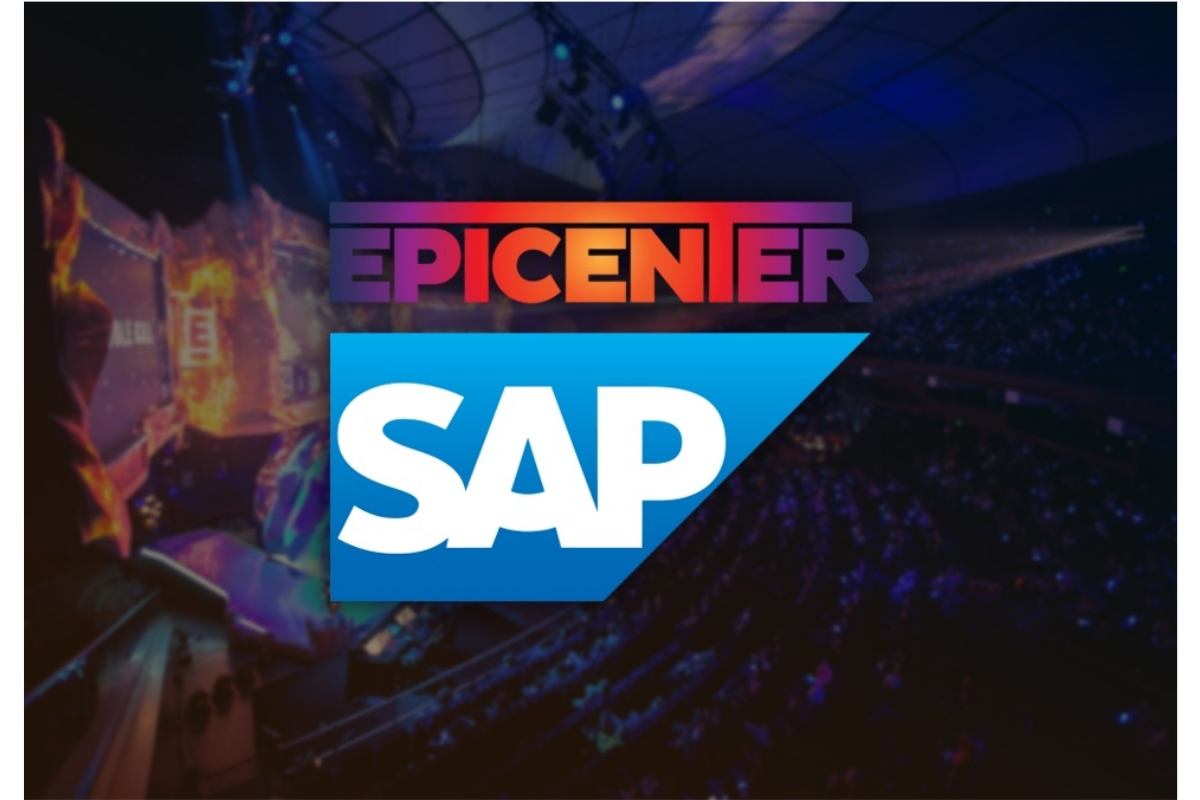 Reading Time:
2
minutes
German IT giant SAP, the market leader in enterprise application software, becomes the official partner of the EPICENTER Major Dota 2 series. For the first time in its history, EPICENTER series acquired an international IT brand, which is specialized in collecting in-game data and statistics for professional esports teams.
The company's technology collects and displays in-game figures such as net worth*, patch records, and other useful facts in real time, connecting them to esports tournament broadcasts. This allows fans, observers and broadcasters to experience the full picture and get a better understanding for the esports athlete's decisions in less intuitive games such as Dota 2.
"With 117 different heroes with completely different abilities, there are thousands of different constellations that make sure that no two Dota games are the same," says Milan Cerny, Partner Manager and Innovation lead at SAP. "At the EPICENTER Major, we continue to provide value to fans of the Dota Pro Circuit by putting context to in-game data analysis and enhance the experience during all phases of each game."
Alexander Kim, ESforce Holding Commercial Director: "It is difficult to imagine modern professional football, basketball or hockey without nuanced and detailed statistical analysis. Correct information processing is often key to great achievements and genius coaching decisions. Products offered by SAP to esports will not only increase broadcast quality for the viewers of our major tournaments, but also elevate esports industry to a completely new professional level."
As opposed to the traditional sports, esports operate with a much higher amount of data which is standardized and available via the developer's API*. SAP has developed a cloud-based analytics solution based on their SAP HANA platform, allowing esports athletes to review their opponents' in-game strategies – picks and bans, players' hero win ratios, etc. – much faster and more effectively.
Streamlining replay review processes is another function of SAP esports application. SAP managed to automate a previously time-consuming process thanks to its data-handling framework. Team Liquid was the first team to enjoy the practical application of the esports analytical platform provided by SAP in 2018.
Epic Esports Events (a member of ESforce Holding) EPICENTER Major will be the second Major class series tournament held in Russia. The first ever Major to be held in Russia was 2018 EPICENTER XL in Moscow, which became the second most viewed Dota 2 event in 2018 worldwide and the most viewed Dota 2 event in the world among the series hosted by independent organizers.
Epic Esports Events specializes in organizing international competitions and is the organizer of EPICENTER series in Dota 2 and CS:GO in Moscow and Saint Petersburg throughout 2016-2018. Their first Dota 2 series was deemed the best Live Entertainment event by a leading European award EUBEA 2016, and EPICENTER XL 2019 was awarded the first place in nomination Russian Event per Eventex Awards.
*in-game character's total worth
**Application Programming Interface
Betting firms have responsibility to tackle esports corruption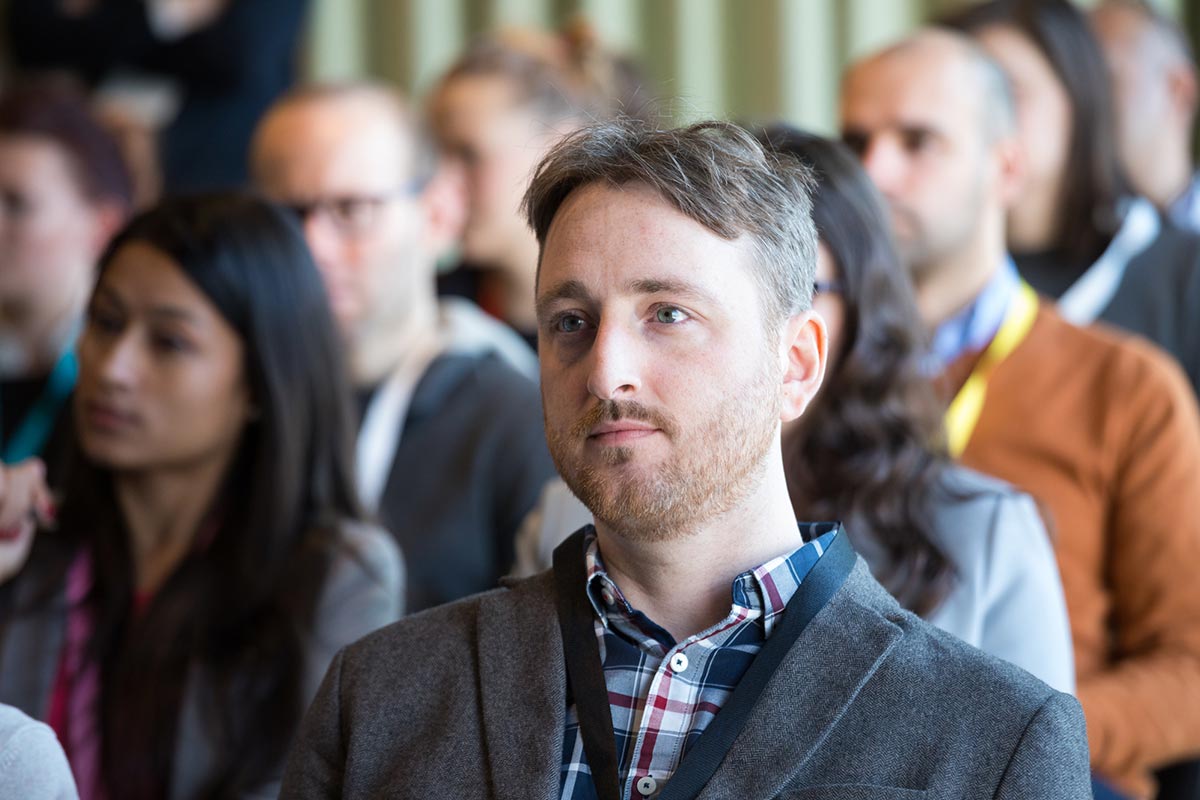 Reading Time:
3
minutes
Gambling companies have a responsibility to stamp out corruption in esports, according to one betting industry official.
The reputation of esports has been harmed by scandals including match-fixing, cheating and underage gambling.
Recent examples include CSGO player forsaken being banned after using a hack in an ESL Premiership event and Clash Royale payer Jimit Bhatt being suspended for 12 months for cheating.
Lars Lien, founder and CEO of esports betting operator Luckbox.com, says the legitimate operators in the gambling industry have a duty to help clean up the reputation of esports.
Luckbox is a member of the Esports Integrity Coalition, which works to maintain standards in esports.
Lien said: "Gambling will happen and it's a matter of making sure that responsible operators work together to stamp out match-fixing and to help prevent it. We have an integral role in eliminating that from our world.
"This is why we're part of ESIC, where we and other responsible operators share suspicious alerts. So if we see betting patterns that are not consistent with a normal match, we report to ESIC and they will investigate the event in question. They work with tournament organisers, teams, they educate players, they work to stamp it out."
Players need to understand the risks
Luckbox holds an Isle Of Man gambling licence, which offers esports fans the highest levels of security and protection to bet on Dota 2, CSGO and League Of Legends.
Lien said it was also important for esports fans to be aware of the risks when choosing where to bet.
He said: "Recently, there's a Reddit post that a gaming company stole $500 from them. There might be legitimate reasons for seizing the funds of a customer, because match-fixing is a problem in every sport, including esports.
"That gambling company might have very good reasons for seizing funds but the difference is if that company had a good licence, the customer would be able to go to the Gaming Commission, file a formal complaint and the Gaming Commission would help the customer get the money back if that seizure was unwarranted. There's legal recourse.
"Operators in jurisdictions such as Curacao, Cyprus, many others. There's no recourse. I could borrow a Curacao licence if I wanted to.
"Esports has seen the skin-betting scandals where operators have let 12-year-olds play using their parents' credit cards. Children don't have the same understanding of gambling risks. Even with adults, you will have problematic behaviour.
"Betting should enhance your experience, it should not be the experience. If someone loses their house, that's a bad thing, of course.
"This is also part of the distinction between the good guys and the bad guys. We have deposit limits, we have responsible gaming limits, we will make sure our players are over 18 and we will be looking for problematic behaviour, so we can help people not spend more on gambling than they can afford."
Learning from the best
Lien said he was motivated to obtain the Isle of Man licence after working at PokerStars, which is also based on the island. In 2011, the US government banned online poker and PokerStars was able to return funds to players while rival Full Tilt collapsed.
Lien said: "You can either be one of the good guys, that has a proper licence, where all of the player funds are segregated from the funds of the company.
"We have what's called a 'client account', which is similar to what a lawyer would have to keep the funds of their clients, that's completely legally and physically separated from the funds of the business.
"I worked for PokerStars and the Department of Justice, in the US, decided they wanted to shut down the poker scene. They filed complaints against PokerStars and one of the competitors, Full Tilt. What happened?
"PokerStars, because they had taken licensing seriously from day one – they actively and intentionally got the strictest gambling licence in the world (the Isle of Man) – and as a consequence of that they were forced into having good corporate governance, good structures, good compliance. They were forced into doing things right and Full Tilt did not.
"So when the Department of Justice pulled the rug from under the industry, FullTilt collapsed. Customers couldn't get their money, everything was black, no one understood how they would get their money back. They didn't have the money, PokerStars did and paid everyone back in a matter of weeks."
 Make sure to view the video where, Lars Lien, CEO of Luckbox, discusses the role of betting in the esports industry, and how proper regulation can solve the issues that it raises.
About Luckbox
Luckbox was founded by former PokerStars colleagues Lars Lien and Mike Stevens. Luckbox was built by a team combining vast experience in the igaming industry and a passion for esports to offer players unique and highly social platform for CSGO gambling, Dota 2 and League of Legends betting. Real Time Games Holding Limited – the company behind the Luckbox brand – holds a full licence under the Online Gambling Regulation Act (OGRA), issued by the Gaming Supervision Commission. Luckbox is a proud member of ESIC and is committed to supporting responsible gambling.