Killer gambling-addicted grandma trumped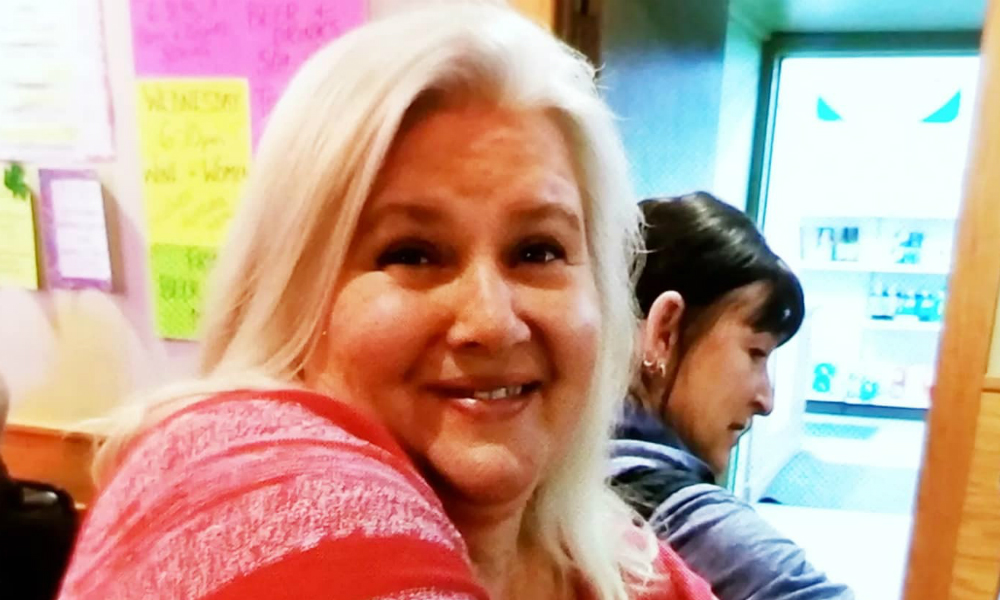 Reading Time:
3
minutes
Losing Streak Lois is preparing for the rest of her life to contemplate her unlucky gambling approach.
The story of Lois Reiss, 56, is a pure American tragedy. Based on the "American dream", the fruits are being harvested in a pure Yankee doodle style.
Obsessed by money and caught by delusion the Minnesota grandma played cat and mouse with the police for nearly six weeks.
"She smiles and looks like anyone's mother or grandmother," said Lee County Florida Sheriff Carlo Marceno to NBC. "And yet she's calculated, she's targeted and an absolute cold-blooded killer."
And a desperate gambling addict to boot — an illness detectives believe drove her to kill her husband and a perfect stranger.
David Riess was found shot to death on March 23. One of his business partners called cops and said he hadn't been to work in two weeks.
Before hitting the road, cops say Reiss cashed more than $10,000 in forged cheques from her morgue-bound hubby and his business.
There were sightings in Northwood, Iowa, Florida and finally, Texas.
In Iowa, she spent most of the day playing blackjack at the Diamond Jo Casino. She lost many thousands.
Reiss still had lots of cash. Her problem — and it would ultimately torpedo the accused killer — was gambling.
She was obsessed with it. Games of chance were the pistons of her every waking moment.
And then Losing Streak Lois washed ashore in Florida.
That was 59-year-old Pamela Hutchinson's piss poor luck. She delayed her trip home for a day, and that was to be a fatal mistake.
"Reiss' mode of operation is to befriend women who resemble her and steal their identity," Marceno said.
Hutchinson was Reiss' next high-stakes gambit.
She looked like the accused killer grandma, had a similar build and she had dough.
At the Smokin' Oyster bar in Fort Myers Beach on April 5, the two women's lives became intertwined forever.
CCTV released last week showed a grinning Riess sitting at the bar chatting with Hutchinson. Four days later the unsuspecting woman was found shot to death.
Cops suspected her MO was horrifically chilling: she killed Hutchinson to steal her identity, car and cash.
"Ms. Hutchinson's purse was found to be in disarray and all cash, credit cards and identification appeared to be removed," Marceno told reporters.
"Further investigation revealed that Ms. Hutchinson was targeted by the suspect due to the similarities in their appearance."
And then the mean Minnesotan went on the run in Hutchinson's white Acura.
"Pamela was a friend to everybody," her cousin Daniele Watts Jeffreys told CNN. "She's never met a stranger. She's just an open welcoming woman."
From the start, detectives and the US Marshals Service believed Reiss was going to try to hightail it for Mexico.
She crossed through the Florida Panhandle, then into Alabama, Louisiana and finally, Texas, where she was spotted in the beach town of Corpus Christi on the Gulf of Mexico.
"Time is of the essence. She is a gambling addict and when she runs out of money, we have no doubt she will kill again," one detective said.
But there weren't any chips left on the table by the end of last week.
Losing Streak Lois was cashed out in South Padre Island on Thursday.
Acting on a tip, the US Marshals busted the gambling granny at a greasy spoon.
Cops say she didn't act surprised and didn't put up a fight.
"To be honest with you, I didn't know she had a gambling problem," former friend Rod Koster told the Minneapolis Star Tribune.
"She was only nice, sweet. You never would have guessed that this was going to happen in a million years."
Florida now gets first crack at Reiss. So far, the charges are second-degree murder but that could get jacked up to murder one.
Source: canoe.com
Rivers Casino posts gains in first half of 2018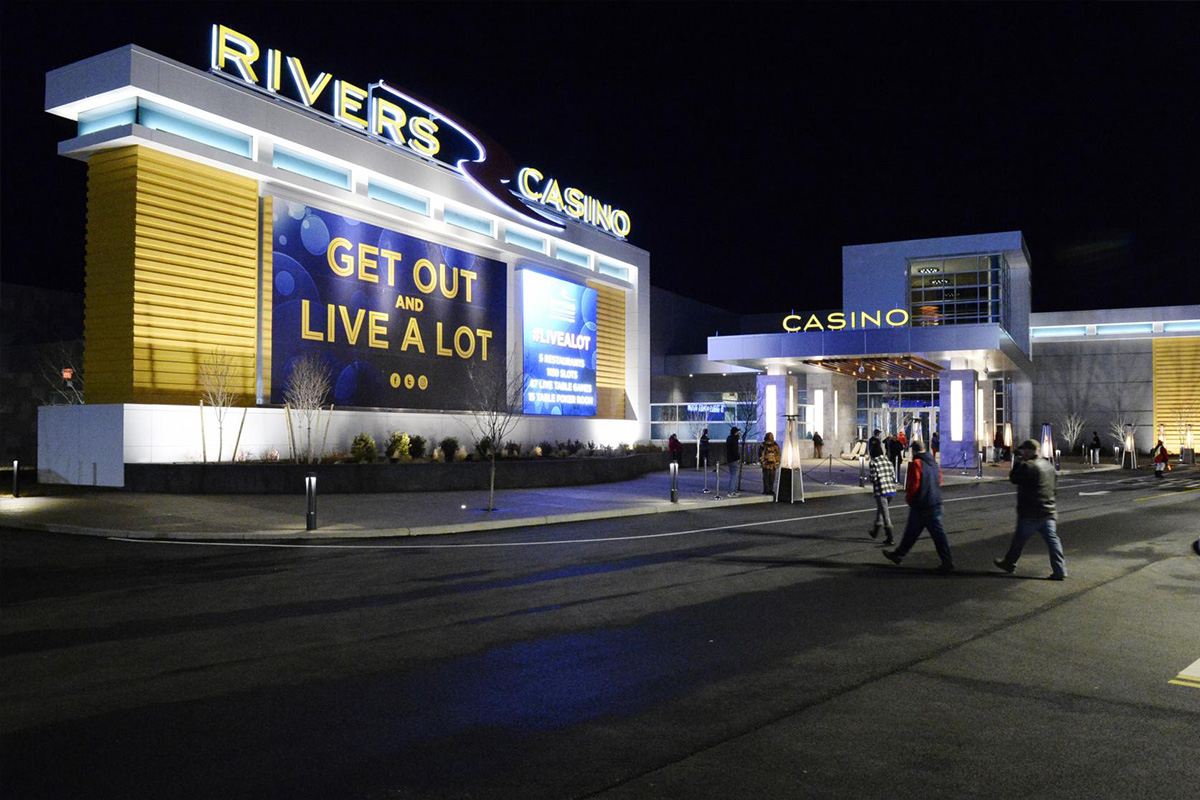 Reading Time:
2
minutes
Rivers Casino & Resort (located in Schenectady, New York) has shown better financial performance in the first half of 2018  than in 2017.
The casino started functioning at the Schenectady waterfront in February 2017, reported gross gaming revenue – money gambled minus winnings paid to gamblers – was up 15 per cent for the February–June 2018 period.
Taxes paid on the gross gaming revenue in February–June 2018 were up 19.7 per cent from the same period in 2017. So far this year, Rivers has paid $25.64 million in gaming tax; 80 per cent went to the state; 5 per cent each was paid to Schenectady and Schenectady County; and 10 per cent was divided among seven nearby counties.
Officials at Rivers would not comment on what the casino has been doing to improve its financial performance.
Rivers in some ways is a leader among the four non-Indian casinos recently opened in New York.
It has more slot machines, table games and poker tables than Tioga Downs Casino but far fewer than either Resorts World Catskills or del Lago Resort and Casino. Yet, Rivers has brought in more gross gaming revenue so far this year than any of the others. It also has paid more in taxes, in part because it has a higher tax rate on its slot machines than the other three casinos.
From opening day through June 30, 2018, $1,585,349,128 was gambled at Rivers Casino. That compares with $2.08 billion at del Lago, which opened just several days before Rivers in 2017.
But gross gaming revenue is sagging at del Lago even as it grows at Rivers: del Lago was down 2 per cent in February–June 2018 over the same period in 2017 while Rivers was up 15 per cent.
Del Lago's general manager resigned in March and the casino announced a new director of sales last week.
Meanwhile, gross gaming revenue at Tioga Downs is up 10.5 per cent so far in 2018.
Resorts World, the most ambitious and expensive of the four casinos, has been open only five months, so there are no 2017 data for comparison.
None of the four casinos has met the host community benefit projections made when the casino developers were trying to build support for their proposals and the state was seeking voter approval of limited legalisation of non-Indian casino gambling.
In Schenectady, Rivers projected $3.32 million to $4.07 million in gaming taxes for the city in the first year the casino was open. The city budgeted $2.75 million on the assumption the casino would reach its low-end projection but be open only 10 months.
The city got only $2.07 million in 2017, so it lowered its expectations and budgeted $2.3 million in gaming tax revenue from the casino in 2018.
The city has received $1.29 million so far in 2018; if the casino maintains its performance for the second half of 2018, taxes paid to the city will exceed the projection.
Source: dailygazette.com
Resorts World Catskills report dismal revenues
Reading Time:
1
minute
The Resorts World Catskills, a New York-based casino, has posted disappointing revenue since its re-opening on March 1. It has even failed to post half of its projected revenue.
The average monthly gross gaming revenue (GGR) generated is US$11.9 million.
"The results are indicative of a challenging marketplace," Empire Resorts CEO Ryan Eller said and added: "There's a huge market out there, and we're developing better ways to go after it." He remains confident that the casino will end up thriving and hopes to get – at least – to US$150 million for the year.
Despite the disappointing figures, Mr Eller says it is still early to judge the venue. He believes the "brutal" winter the east coast went through affected the venue's performance, which also opened without all its hotel rooms, gaming, and other attractions. According to the company's CEO, the casino needs time to get a promotional campaign to play out and get things going for business.
Source: focusgn.com
IGT Announces Sports Betting Agreement with FanDuel Group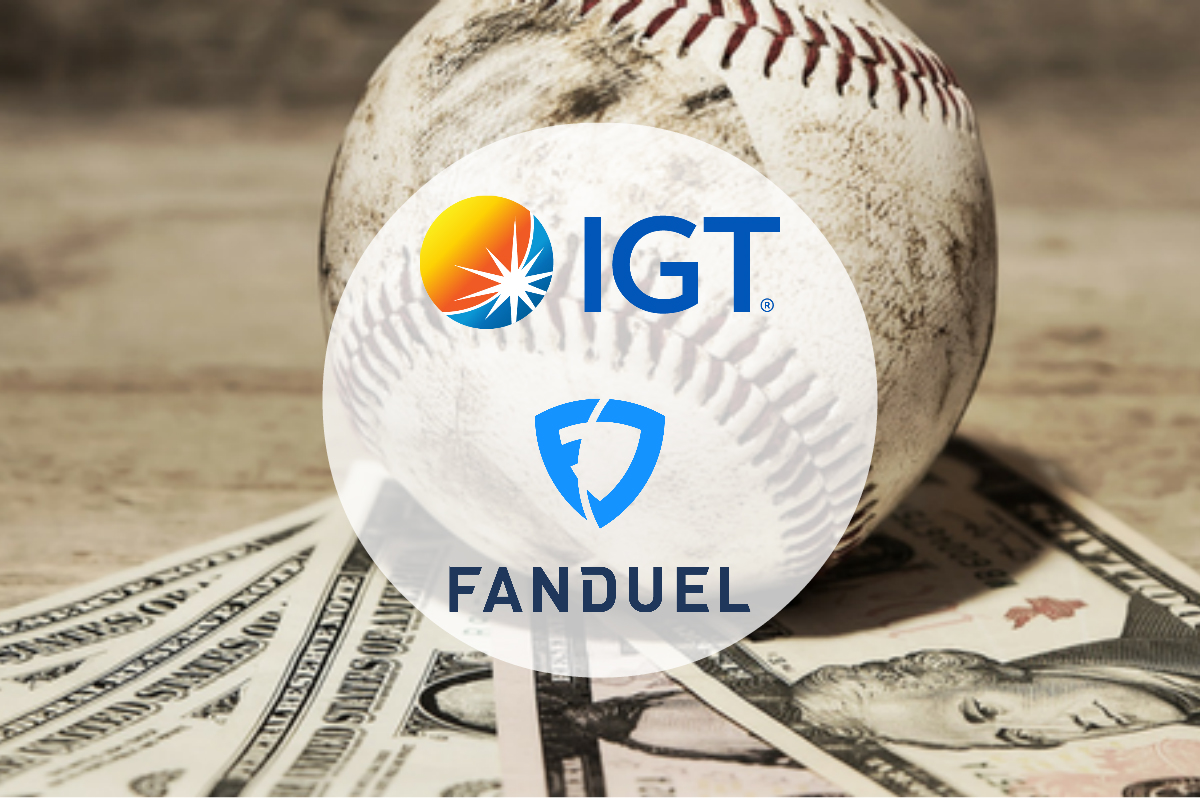 Reading Time:
4
minutes
July, 2018 — International Game Technology PLC ("IGT") (NYSE: IGT) announced that IGT will be FanDuel Group's sports betting platform provider for the newly regulated U.S. market in the state of New Jersey.
The partnership brings together the technological expertise in U.S. sports betting of the largest B2B gaming company in the world – IGT, with that of the largest sports gaming companies in the U.S. – FanDuel Group. FanDuel is a subsidiary of Paddy Power Betfair, a leading international sports betting and gaming operator.
FanDuel will leverage Paddy Power Betfair's leading pricing, trading and risk management capabilities, which have been integrated into the IGT platform, along with a bespoke user interface to offer a best-in-class consumer experience. The joint solution operates under the widely known FanDuel brand as FanDuel Sportsbook.
FanDuel will initially operate at Meadowlands Racetrack in East Rutherford, N.J., enabling guests to place sports bets over the counter via IGT technology. The offering will be expanded over the coming months to include self-service kiosks and other retail services, as well as FanDuel Sportsbook-branded online and mobile wagering, also using the IGT technology.
"We are delighted to choose IGT's leading platform for our sports betting platform in New Jersey, starting with the recent 'go live' at the Meadowlands Racetrack," said Matt King, FanDuel Group CEO. "When we evaluated sports betting platform provider partners in the U.S., IGT was the ideal choice, based on the Company's proven history in the space and the quality, reliability and flexibility of the sports betting technology that it has deployed for customers around the world."
"IGT's sports betting technology combined with the expertise of FanDuel represents two experienced, complementary sports betting companies coming together to create a reliable, world-class sports betting experience in New Jersey," said Enrico Drago, IGT Senior Vice President Interactive, Sports Betting, Licenses. "As sports betting in the U.S. continues to evolve, IGT is prepared to address the needs of its partners through proven solutions and technologies that can be deployed today to advance sports betting across land-based and mobile platforms."
About IGT
IGT (NYSE:IGT) is the global leader in gaming. We enable players to experience their favorite games across all channels and regulated segments, from Gaming Machines and Lotteries to Interactive and Social Gaming. Leveraging a wealth of premium content, substantial investment in innovation, in-depth customer intelligence, operational expertise and leading-edge technology, our gaming solutions anticipate the demands of consumers wherever they decide to play. We have a well-established local presence and relationships with governments and regulators in more than 100 countries around the world, and create value by adhering to the highest standards of service, integrity, and responsibility. IGT has over 12,000 employees. For more information, please visit www.igt.com.
About FanDuel Group
FanDuel Group is an innovative sports-tech entertainment company that is changing the way consumers engage with their favorite sports, teams, and leagues. The premier gaming destination in the United States, FanDuel Group consists of a portfolio of leading brands across gaming, sports betting, daily fantasy sports, advance-deposit wagering, and TV/media, including FanDuel, Betfair US, DRAFT, and TVG. FanDuel Group has a presence across 45 states and 8 million customers. The company is based in New York with offices in California, New Jersey, Florida, Oregon, and Scotland. FanDuel Group is a subsidiary of Paddy Power Betfair plc, a leading international sports betting and gaming operator and a constituent of the FTSE 100 index of the London Stock Exchange.
Cautionary Statement Regarding Forward-Looking Statements
This news release may contain forward-looking statements (including within the meaning of the Private Securities Litigation Reform Act of 1995) concerning International Game Technology PLC and its consolidated subsidiaries (the "Company") and other matters. These statements may discuss goals, intentions, and expectations as to future plans, trends, events, dividends, results of operations, or financial condition, or otherwise, based on current beliefs of the management of the Company as well as assumptions made by, and information currently available to, such management. Forward-looking statements may be accompanied by words such as "aim," "anticipate," "believe," "plan," "could," "would," "should," "shall," "continue," "estimate," "expect," "forecast," "future," "guidance," "intend," "may," "will," "possible," "potential," "predict," "project" or the negative or other variations of them. These forward-looking statements speak only as of the date on which such statements are made and are subject to various risks and uncertainties, many of which are outside the Company's control. Should one or more of these risks or uncertainties materialize, or should any of the underlying assumptions prove incorrect, actual results may differ materially from those predicted in the forward-looking statements and from past results, performance, or achievements. Therefore, you should not place undue reliance on such statements. Factors that could cause actual results to differ materially from those in the forward-looking statements include (but are not limited to) the factors and risks described in the Company's annual report on Form 20-F for the financial year ended December 31, 2017 and other documents filed from time to time with the SEC, which are available on the SEC's website at www.sec.gov and on the investor relations section of the Company's website at www.IGT.com. Except as required under applicable law, the Company does not assume any obligation to update these forward-looking statements. You should carefully consider these factors and other risks and uncertainties that affect the Company's business. Nothing in this news release is intended, or is to be construed, as a profit forecast or to be interpreted to mean that financial performance of the Company for the current or any future financial years will necessarily match or exceed the historical published financial performance of the Company, as applicable. All forward-looking statements contained in this news release are qualified in their entirety by this cautionary statement. All subsequent written or oral forward-looking statements attributable to International Game Technology PLC, or persons acting on its behalf, are expressly qualified in its entirety by this cautionary statement.
© 2018 IGT. All other trademarks used herein are owned by IGT or its affiliates, may not be used without permission, and where indicated with a ®, are registered in the U.S. Patent and Trademark Office.
Source: IGT