Exclusive Interview with Oron Barber, CEO and Founder of CoinPoint
Reading Time:
3
minutes
Our colleague, Szaló Réka managed to interview Oron Barber , CEO and Founder at Coinpoint.net. Oron has been involved in igaming for 14 years. Having started at one of Playtech companies, Oron opened his own marketing agency later on and dealt with affiliates, traffic, PPC and SEO campaigns and other things. In the last 4 years, Oron has relocated in the Philippines, dealing mainly with the crypto coins.
Thank you for being available and accepting this interview. First of all will you please introduce yourself and the company you represent?
Barber: My name is Oron Barber, Originally from Israel, 12 years in online marketing 5 of them into crypto markets. I love the online space, innovation, technology, crypto currencies and the igaming world. I founded CoinPoint more than 4 years ago in Australia and opened a service office in Manila Philippines. These days we are building our European office in Sofia Bulgaria. CoinPoint started when there were 2 online casinos able to accept bitcoin as deposit and one sports booking software. Back in 2013, the majority of the igaming world was against the crypto solution and avoided integration. Starting in the very early days gave us the advantage in the market as we learn and grew up with the customers. 
CoinPoint is a successful online marketing agency that has built a global network of clients from various sectors including gaming and gambling providers. Will you please speak more about marketing and igaming market? 
Barber: Well, I have started my career as affiliate manager in one of the biggest company and became an affiliate myself for several products. Once I developed my business from the affiliation sphere to a wider range of marketing services, the doors actually opened for me. Today we serve igaming clients with almost all methods of online marketing. 
The company you represent offers premium services unique to the Bitcoin markets. How can CoinPoint overcome the challenges of renewing technology nowadays?
Barber: CoinPoint is a market leader and as such we are not looking to overcome the challenges comes with the Blockchain innovation, but to learn from and adjust our services to the market. Yes, the fin tech is changing fast, Blockchain opened so many new channels and the nature of our clients, not only in the igaming market, is to run fast forward. We are developing and changing our channels almost every week. 
What do you consider the most successful experience in the history of CoinPoint?
Barber: We sold few of our assets early 2017 for nice amount of BTC's .
Will you please tell more about the people who are behind the curtains, who created and have maintained these innovative, very successful and revolutionary services?
Barber: As mentioned before we are operating from Manila and Sofia – in both locations we have marketing experts, journalists, analysts, marketers and managers. 
You must have received a lot of feedback, comments and opinions. Do these help in your work and which one do you consider the most important and why?
Barber: We are very open and very cooperate with our customers, we do learn from them a lot along the way and try always to be part of their growth. Any feedback is important and we listen a lot. 
What is your personal opinion about gambling industry in general in Europe?
Barber: Gambling industry is changing a lot recently and moving from Web to mobile, from mobile to apps and from apps to IM's. Payment methods are changing as well, not only crypto currencies but that the major change. Bitcoin cash is going to change it a lot more in the near future. What can I say, exciting times.
What advice would you give for those investors who are planning to set up a business in the gaming and gambling sector in Europe?
Barber: Forget about a long term plan, the market is changing too fast. Get some good idea / product / services and plan 12 months forward to innovate. The market will take you further.
According to you which are the values of Bitcoin that can make it very effective and due to which it will enhance the gaming industry?
Barber: Bitcoin and bitcoin cash are changing the igaming markets totally. All advantages of using crypto currencies are just perfect to the igaming industry. Lots of issues igaming had in the last years, were solved by Blockchain technology. I have said it many times before, crypto is the future of igaming an igaming is the engine to push forward crypto technologies.
Which are the benefits of using Bitcoin for the merchants?
Barber: Merchants are enjoying fast and easy transactions, different connection to their community and advanced opportunities for internal marketing. Many merchants are open to develop their crypto currencies into separate business. CoinPoint is consulting to merchants and operators not only how to accept and work with crypto currencies, but also how to benefit from it for the business needs.
Who is your favourite actor or actress?
Barber: Liam Neeson and Gal Gadot.
Where would you travel the most in Central Europe?
Barber: I love Berlin and Amsterdam.
High 5 Games CEO: How innovation is driving our tentpole games strategy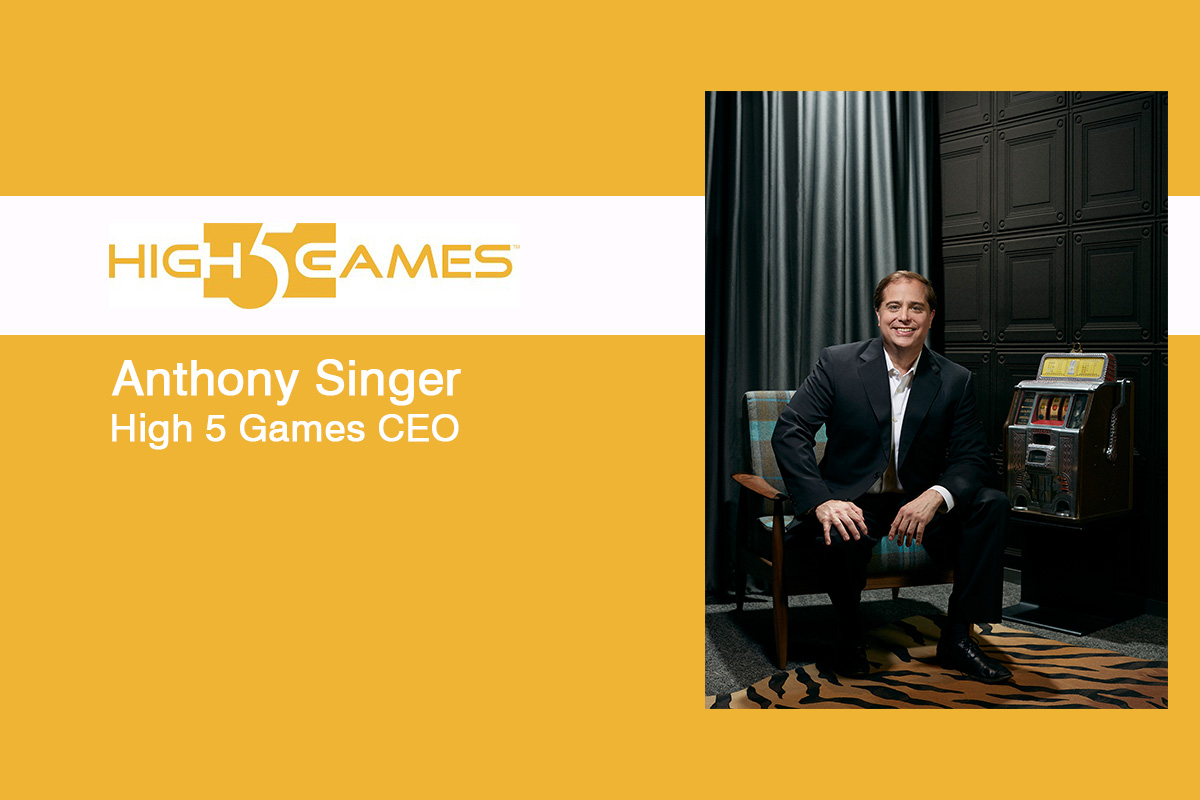 Reading Time:
4
minutes
New York-based slot developer High 5 Games built its reputation in the land-based sector and is now on the charge to make a name for itself in the online and mobile environment by delivering exciting new games to the European market and beyond.
Anthony Singer, CEO of High 5 Games, talks us through the company's tentpole games strategy and how it will create new gaming experiences never seen before.
European Gaming: You've recently announced a new strategy that will see High 5 Games (H5G) distribute regular tentpole games to the marketplace, what was the thinking behind this new approach?
Anthony Singer (AS): We're on a mission to deliver ground-breaking new games to the industry that will excite players, while also driving traffic for our operator partners. H5G slots to this day create a buzz on the casino floors all over the world, but we're now also focused on developing content that is designed specifically for the remote gaming markets. Driven by operator and player demand and feedback, this sharpened strategy will bring a high standard of games built from scratch.
European Gaming: Much of these games are set to include innovative features, what exactly can we expect to see in these titles?
AS: Innovation in games development is paramount in moving the industry forward. We're big fans of slots and play them constantly, so we're always looking at ways we can bring something new to the user experience. One of the standout features that H5G has brought to the market recently is Power Bet. This energetic tool, which boosts wins for 30 consecutive spins, is already proving very popular with players.
Another example is the Spin-crease feature that was integrated into our Triple Double Da Vinci Diamonds release. This fun mechanic locks more valuable symbols as the total amount bet increases, which is highlighted on the left-hand side of the reels. The total amount wagered is counted across all sessions, which allows users to return to the same position from when they last played.
In addition, these games will be backed by our innovative promo engine, which produces adaptive promotional offers driven by each player's behaviour. For example, the AI-powered platform will push extra free rounds depending on the current gameplay, which helps to engage players for longer periods and increases dwell time.
European Gaming: Given H5G's experience in the land-based sector, how are you approaching the development of the new online/mobile first games?
AS: In recent times we've done a hugely successful job in optimising land-based content for the online market, and with a slight adjustment to our approach to game design and development, these new tentpole games will allow us to further enhance the gameplay. It's a really exciting period for us, as this new strategy will help us to incorporate features that are targeted more for online and mobile users. The online environment allows for greater creativity and flexibility, and there are no boundaries to what we can achieve going forward.
European Gaming: 2019 has seen H5G ramp up its presence across Europe, how are your games performing so far with your new operator partners?
AS: It's no exaggeration to say that 2019 has been a standout year for the company, packed full of new operator partnerships and market expansion. It's great to see so many of our games now live across numerous tier one operators in Europe, with H5G titles including Way Out Wilds and Triple Double Da Vinci Diamonds becoming a real hit.
After securing our Maltese licence, we built on our momentum by going live in Sweden on the first day of the new regulated market opening up, and we recently secured games certification in Denmark. In the long term, High 5 Games has eyes for global expansion and our presence in Scandinavia is strategically central to growing the business internationally.
European Gaming: Do you have any further plans to extend your presence in the European market? Are there any particular regions you're looking to target?
AS: Absolutely – we will launch in Spain and Italy in the next few months, and are preparing to enter Portugal and Romania, with exciting new deals and game releases on the horizon. We'll also continue to expand in our homeland, as state legislators roll up the regulatory market shutters and open the gates to online casino content. Our recently completed direct integration and launch with the Stars Group means we want to be available to all their markets.
European Gaming: What can we expect from your next game release from your tentpole series?
AS: Our latest release Shadow of the Panther Power Bet brings a new twist on one of our classic releases, this time designed specifically for the online RMG market. With an expanded grid, this 8×5 slot follows the part man, part beast as he emerges from the darkness to navigate his way through the jungle.
As the title suggests, this new version now includes the Power Bet feature for the first time. There are four different Power Bet options to choose from, where players can turbo charge their wins for 30 consecutive spins at the cost of 10x, 20x, 30x or 40x the current stake, creating an exhilarating gaming experience. We're excited to offer these new tentpole games and are sure they'll become a big hit with players.
Furthermore, the game is supported by our unique promo engine that allows operators to push bespoke offers. For instance, the promotional platform offers a 50% discount on the entry to our Power Bet feature and works as an effective acquisition tool for operators.
STATE OF PLAY – Frank Fahrenkopf interviews Martin Storm on the industry state of play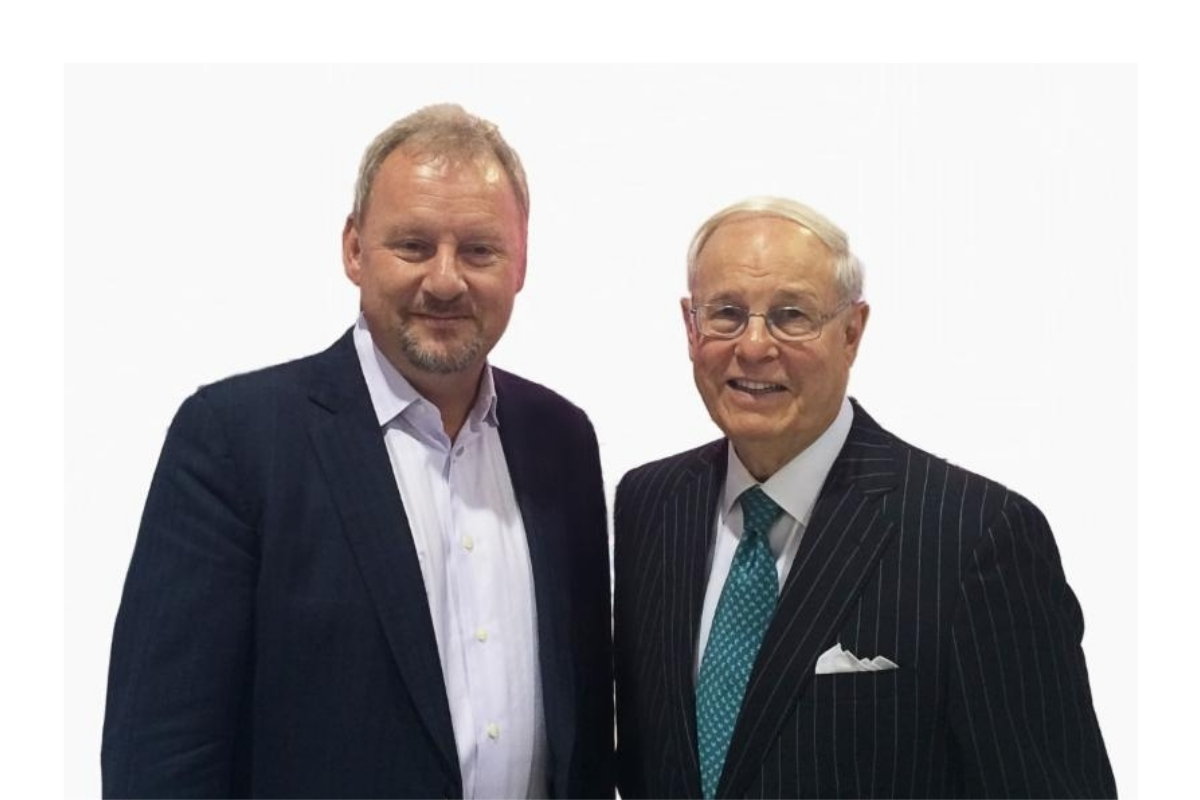 Reading Time:
4
minutes
Frank Fahrenkopf, former Founder & President of American Gaming Association, and current Non-Executive Director, BMM Testlabs interviews Martin Storm, BMM's CEO on the industry state of play.
Fahrenkopf:
BMM's 2019 business performance has been strong after an impressive 2018. What do you attribute continued growth to?
Storm:
Frank, BMM continues to outperform. We maintain our emphasis on test and certification, everywhere around the world for gambling products. We remain focused on organic growth – Revenue up 29% and EBITDA up 46% in 2018, and 2019 looks very good too. For the longest serving gaming lab that's operated successfully for nearly 40 years, we repeatedly outperform our segment CAGR of 5-6%.
We continue to rate first among global labs for quality of testing, time-to-market and customer service. We rate first because of our people, our talented leadership, management and staff. It's truly a privilege to work with them all, as their professionalism, commitment and care make growth happen for BMM. What a differentiating factor they are.
Fahrenkopf:
The gaming testlab market around the world is dominated by BMM and GLI, who certify more than 80% of all gaming products. Even with GLI's acquisition of NMi in Europe, it seems that BMM is growing appreciably in the online test segment. How did that happen?
Storm:
In the early years I did not want to invest in the online test segment due to our focus on U.S. licensing and U.S. legislative restrictions, even though we wrote the first comprehensive set of gaming standards for Online Gaming in 2001. We had a look at TST some 10 years ago as a possible acquisition but the culture and numbers didn't work for us. Then GLI's acquisition of NMi in 2017 made available some very talented staff who chose BMM as their new home. We committed to them and their results have been remarkable.
Our European online business is growing at some 40% CAGR and can continue to do so into foreseeable future. Large online customers wanting to go everywhere can only choose BMM or GLI in online, so we are both competing actively for that business, and we win our fair share.
Fahrenkopf:
Speaking of GLI, while BMM has been very strong in international land-based testing markets for many years, it still remains the challenger brand in the U.S. Now that the jurisdictional gap between the companies has closed materially in the U.S., what should we expect next?
Storm:
Any major supplier in the U.S. that wants its slot machines and gaming systems certified, understandably wants a certification process that covers all the jurisdictions in a market to maximize product sales opportunities, without having to spend additional funds to test a second time for a handful of jurisdictions not initially covered. Because only GLI has complete jurisdictional coverage, it has essentially guaranteed itself of the vast majority of business within North America. While BMM is working on the last handful of tribal jurisdictions (from more than 300), GLI continues to offer free tools and services for jurisdictional exclusivity, effectively depriving major suppliers of competition among gaming labs, costing those same suppliers millions of dollars per annum. The time for real competition amongst labs in the U.S. is now, and its nearly here.
Fahrenkopf:
Has this exclusivity enjoyed by GLI served the U.S. gaming industry?
Storm:
It has certainly served GLI very well. James Maida, CEO and Owner, and Kevin Mullally, VP of Government Affairs, have worked very closely together in many jurisdictions over many years now developing regulatory relationships that have maintained those exclusive positions. When combined with their government lobbyists and tribal representatives, James and Kevin have been a very formidable and intimidating team.
But to answer the question directly, no, I don't believe GLI's continuing, effective monopoly for Class III games certification has served the gaming industry well. Having only one lab that can test for all jurisdictions in the U.S. has been inordinately expensive for gaming suppliers and operators, as a material inefficiency in the gaming industry. Industry experts have told us that testing costs have been too high for too long. With competition limited, testing performance has been slow – it seems to have taken GLI more than 10 years to make process and quality improvements in pursuit of BMM's performance. And we know that testing quality is lower in markets serviced by only one gaming lab, as evidenced by the high number of product revocations. In my opinion, and others, GLI exclusivity in just a few gaming markets is the premium paid for by the gaming suppliers and their operator customers, and also regulators through administration and management overheads.
Fahrenkopf:
What happened in Illinois – that was huge news?
Storm:
The wonderful news is that BMM is now licensed in Illinois through the new Illinois Gaming Board. This major U.S. commercial gaming jurisdiction will now allow multiple qualified labs to service gaming suppliers and compete for business with the state itself, and the many suppliers who have reached out to me are thrilled. Thanks to all those that supported us all these years.
Fahrenkopf:
So what's next for BMM?
Storm:
Frank, we are keeping it simple. We continue our focus on land-based gaming testing and certification, and have advanced our position in aligned segments that we can command over time – online and sports betting, machine inspections and cyber security. That combined with market access completion with tribes, enhanced operational coverage, staff development, and productivity evolution will see BMM grow its leadership amongst gaming labs in the U.S. and worldwide.
Fahrenkopf:
Martin, thanks for the update.
Storm:
My pleasure Frank.
Gamingtec CEO: How to build a start-up in the iGaming industry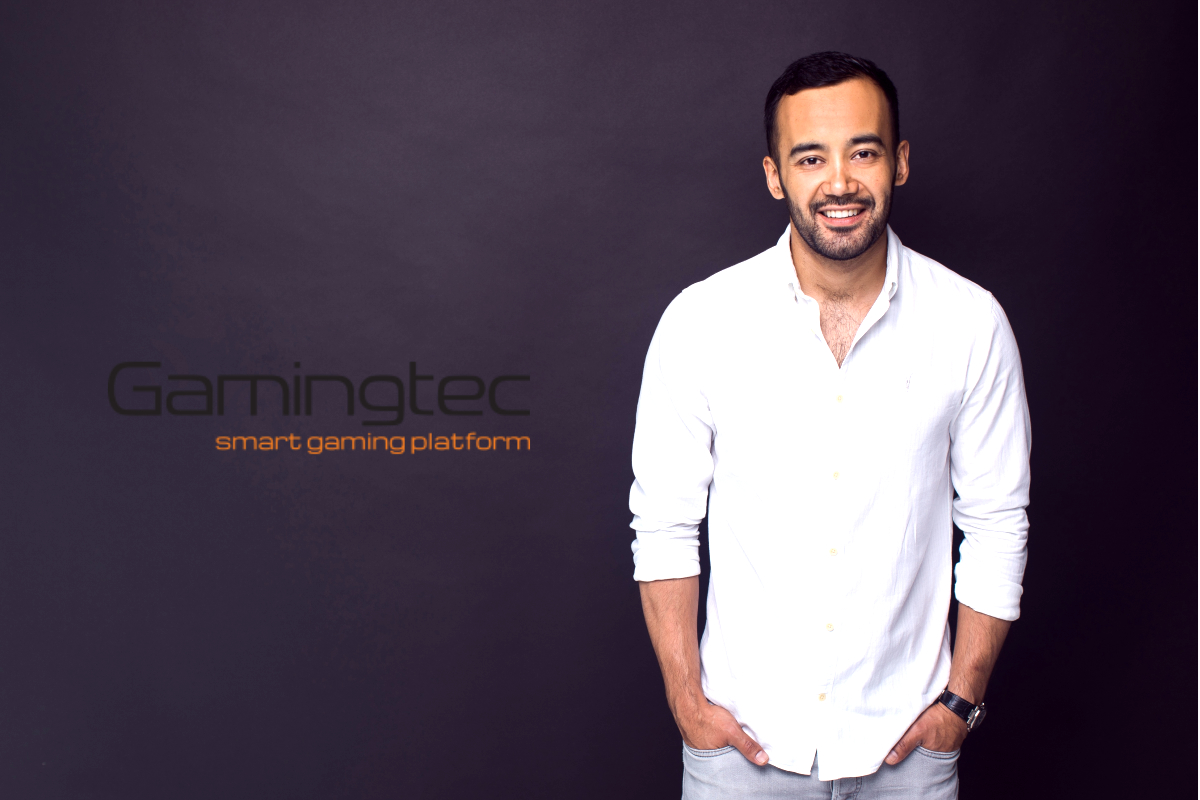 Reading Time:
4
minutes
Sapar Karyagdyyev, Gamingtec CEO, talks to European Gaming about the growth of the company and shares his tips on how to start a business in the iGaming industry.
1. What made you interested in the iGaming field of entertainment?
I had already been working in the iGaming industry for five years when the idea for Gamingteс came about. We started the project in London, in 2013, as part of Offside Gaming. The problem we set out to solve was the slow speed at which new White Label projects were developed and launched. Most B2B companies relied on legacy technologies, which caused delays. It was obvious that only new technologies and a different resource setup could change the speed of the service and launch new projects more quickly. Our speed and efficiency has become our competitive advantage and we work hard to preserve it. We also rely heavily on our partners, as there are a number of tasks that need to be delivered on their side. Therefore, we usually only collaborate with companies that truly understand the iGaming industry and its challenges. Finding the right partner is a crucial part of the working process for us.
2. Can you give any tips to companies that want to start an iGaming business?
To build a fast-growing and profitable project, you should choose the target market very carefully. Realistically assess your capabilities and ensure that the marketing strategy is thought out properly. Choose the most appropriate strategy, according to the country and legislative system: traffic, sponsoring, flyers, TV ads, or even word of mouth.
Whilst developing your company, pay attention to the quality of the team and the company culture. Hiring qualified specialists and looking for enthusiasts that can develop the project is an ongoing process. You will need specialists that not only get the job done, but can offer smart and profitable solutions.
3. What service do you provide to your partners?
Every client and partner requires an individual approach. Sometimes, we provide full turnkey solutions and other times, selected services only. Gamingtec does not develop games or payments. Instead, we find companies that specialise in it and we integrate the best products into our platform. This, in turn, allows us to focus on our core speciality, which is high-quality turnkey product.
That is what we are really good at: we can find the right and the best products, put them together and offer the final solutions that work in the most effective way.
4. Could you describe your clients? Who are they?
Most of our clients are media companies with an access and experience in acquiring customers. By partnering with us, such companies receive tools and solutions that allow us to build a profitable business.
Less often, we work with large affiliate networks; companies that decided to start their own operator businesses. Most of the time, such clients do not take into account operating costs and fail to generate a profit. Our task is to explain all the nuances of operating the business, and the costs and risks involved, so they can implement these into their business model.
5. What do you think about innovations in the betting industry? Is cybersport as promising as many experts say?
Since the last shift towards live betting and faster markets, the sports betting industry has not changed much. This shift happened over five years ago and most of the products in the industry have been commoditised by now. There has been a notable shift in the source of innovation from product providers to operators, which I think, is partly explained by the lack of innovation from product providers. When you are operating in highly competitive conditions with very similar products, you have to find the innovation elsewhere in order to stay competitive and grow.
As for cybersport, I think this is just a new type of product to be offered to customers, in combination with everything else in the portfolio. I do not believe it will be a success on its own. The main audience is underage and, like any other responsible company, we have a duty to protect them from the exposure to gambling.
6. Is there anyone who has impressed you with their approach to business? Who is an example for you? 
I really like Amazon's approach. They work with third parties, until they develop a similar level of expertise and then launch their own versions. This approach allows them to offer clients a good level of service to start with and then they can take it to the next level by perfecting the process with an in-house solution. For instance, at the very beginning, goods from Amazon in the UK were delivered by Royal Mail. Gradually, the company built its own delivery system. The results are amazing: same-day delivery, weekend delivery and higher margins, perhaps.
7. What principles do you follow when developing Gamingtec?
I follow our code of conduct principles: celebrate diversity and create opportunities for all specialists, regardless of their age, gender, or nationality. In particular, during the last two years we have increased the number of female employees, from 10% to 36%. When we hire people, we look at their competences and skills, not their gender, or religion. However, age diversity is a challenge that we are yet to tackle.
When it comes to our offices, we try to facilitate teamwork and find channels of communication between employees. To build a cohesive team, we hold team-building activities. I really like the framework developed by Patrick Lencioni, which he describes in his book, '5 Dysfunctions of a team'. This framework enables employees to work through five distinct problematic areas: trust, conflict, commitment, accountability, and results. It is a never-ending process through which we strive to achieve transparent and honest communication. I believe that our company should be a place where employees trust each other, are open to discussions and debates, are ready to commit to decisions and assign responsibilities and, of course, accomplish significant goals for our company, as well.