Gaming Innovation Group to announce collaboration with Girls in Tech
Reading Time:
3
minutes
GiG partners with Girls in Tech Gibraltar to be a consistently driving force in the empowerment of women in the STEM fields
Gaming Innovation Group (GiG) has entered a partnership with Girls in Tech Gibraltar (GIT) by signing a sponsorship deal to become the non-profit organization's Platinum sponsor. Thus, GiG starts with immediate effect to collaborate with Girls in Tech Gibraltar to provide a sustainable platform for the organization's initiatives.
This is how Robin Eirik Reed, Group CEO of Gaming Innovation Group, is commenting on this new and important element of GiG's enfolding CSR efforts: "GiG is proud to support GIT as Platinum sponsor over the coming year, with common focus on the importance of gender equality and diversity in the workplace. As a Tech company, GiG highly values the organization's commitment to technology leadership, which raises the profile among successful women in tech, and provides a platform to support young female professionals".
Cristina Turbatu: With GiG on board we'll continue to deliver high quality initiatives
"We are incredibly honored and excited to have GiG become our Platinum sponsor", says Cristina Turbatu, MD of Girls in Tech Gibraltar. "With GiG deciding to partner and collaborate with Girls In Tech Gibraltar, we are confident that we will be able to continue to deliver high quality initiatives and continue our work towards developing sustainable strategies to address the challenges of gender diversity and the empowerment of women in the STEM fields".
Girls in Tech Gibraltar launched earlier this year and committed to delivering a roadmap of high quality, high value events aimed at educating, empowering and engaging women in Gibraltar and encouraging their spirit of entrepreneurship and enthusiasm towards STEM fields (science, technology, engineering, mathematics).
Successful delivery of Python Django Bootcamp
The chapter delivered a very successful Python Django Bootcamp event over the weekend of the 23rd and 24th of September held at Supernatural in the World Trade Center Gibraltar.
The bootcamp was designed to teach women (and men) with little to no technical experience how to build an online blogging application from the ground up. The event hosted 22 women and 2 men, all who successfully managed to build and deploy their very own blog platform to the internet by the end of the weekend.
Meanwhile, GiG is further investing into projects to support the local communities harboring the Group companies' office locations. After its involvement in the Malta Clean Up Day in September the next big thing is already in planning. Watch this space!
About Gaming Innovation Group:
Gaming Innovation Group Inc. is a fast emerging gambling solutions and interactive entertainment provider. The Company offers cutting-edge cloud-based services via subsidiary iGaming Cloud and B2B performance marketing via daughter GiG Media. GIG will be launching its seventh B2C gambling operator brand this fall, offering games from the best-of-breed suppliers across the online sports betting and casino industry. The Group operate out of Malta and offices in Marbella, Gibraltar, Oslo, Kristiansand, and Copenhagen. GiG is listed on the Oslo Stock Exchange under the ticker symbol "GIG".
About Girls in Tech:
Girls in Tech (GIT) is a global non-profit focused on the engagement, education and empowerment of influential women in technology and entrepreneurship. Our goal is to promote the growth and success of entrepreneurial and innovative women in the technology space.
Created in February 2007, Girls in Tech was founded by Adriana Gascoigne and was born out of a need to provide a place for women to cultivate ideas around their careers and business concepts involving technology and entrepreneurship. Girls in Tech is headquartered in San Francisco, CA and has multiple chapters around the world, including: North America, Asia-Pacific, Europe, the Middle East, Africa and South America.
Girls in Tech offers a variety of initiatives for women and girls to enhance their professional aspirations. Our programs include Catalyst Conference, Lady Pitch Night Competitions, GIT M (Mentorship Program), GIT Hackathons, Bootcamps, XChange, GIT WORK, Global Classroom, and many more.
Betsoft Gaming Goes Back to the Future with Latest Release MILES BELLHOUSE AND THE GEARS OF TIME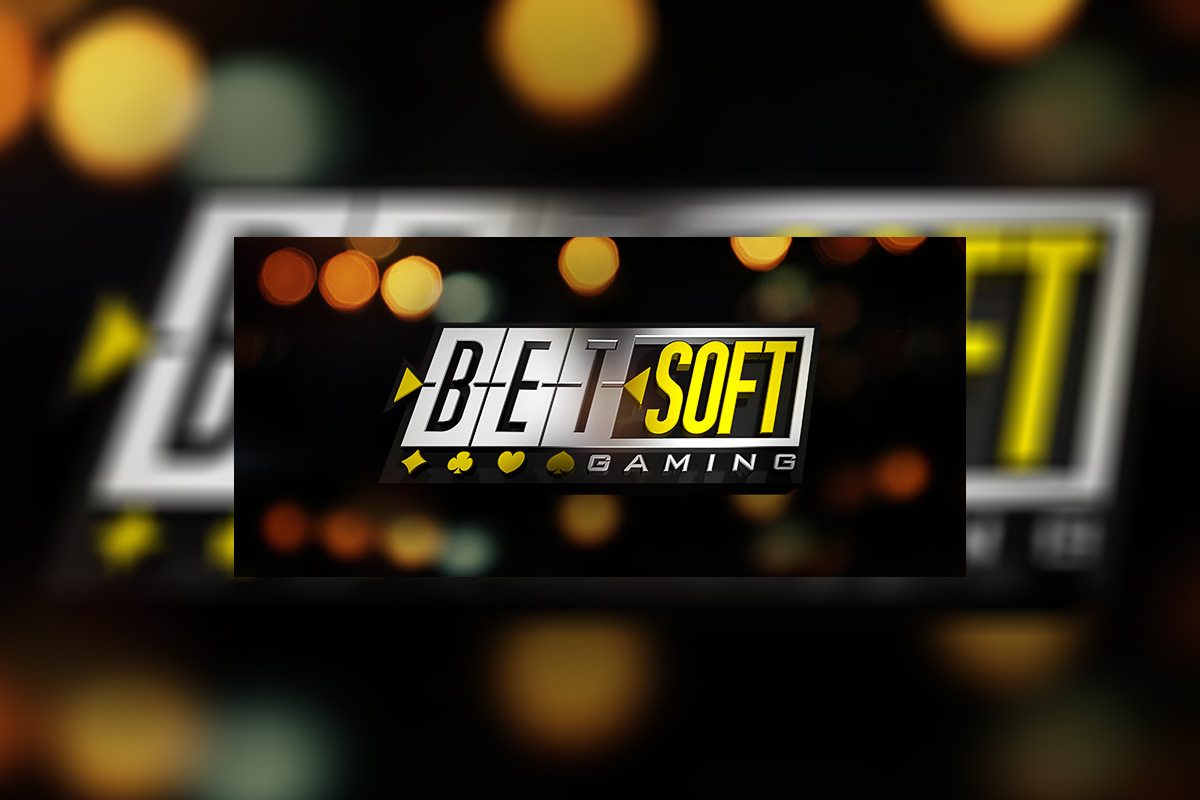 Reading Time:
< 1
minute
Betsoft Gaming is going to launch its new game "Miles Bellhouse and the Gears of Time" next month.
The game showcases Steampunk themes and iterations of dynamic scientist, Miles, and his sidekick robot, Gizmo, at different ages. The action moves quickly but randomly: Past, Present, Future and back again – all can give you the chance to stay one jump ahead for untold pay-out potential. The game is slated for release on 5 November 2020.
Timepieces, aviator goggles, cogs and wheels – even Miles and Gizmo – are symbols and fly around the grid. Bronze coloured tubes emit blasts of steam, piercing whistles and blazing lights. 'Brain waves' literally flash across the screen to land on the squares, while an electrifying soundtrack adds to the excitement.
Using Betsoft's renowned technical expertise, Miles Bellhouse and the Gears of Time delivers 5×5 reels where players can form winning clusters of symbols in a unique Cluster Pays system. With 1 or more Clusters on selected positions, you raise the chance of triggering the Time Travelling features – Past, Present and Future.
"Betsoft Gaming is renowned for the quality of its releases and Miles Bellhouse and the Gears of Time is no exception. The sequel is world class and is sure to be a hit with players. From gamification, theme, features and mechanics – the game shows that Betsoft continues to deliver to both our clients and players," Kai Botha, Marketing Manager at Betsoft Gaming, said.
GameArt Joins Stakelogic's Greenlogic Partner Programme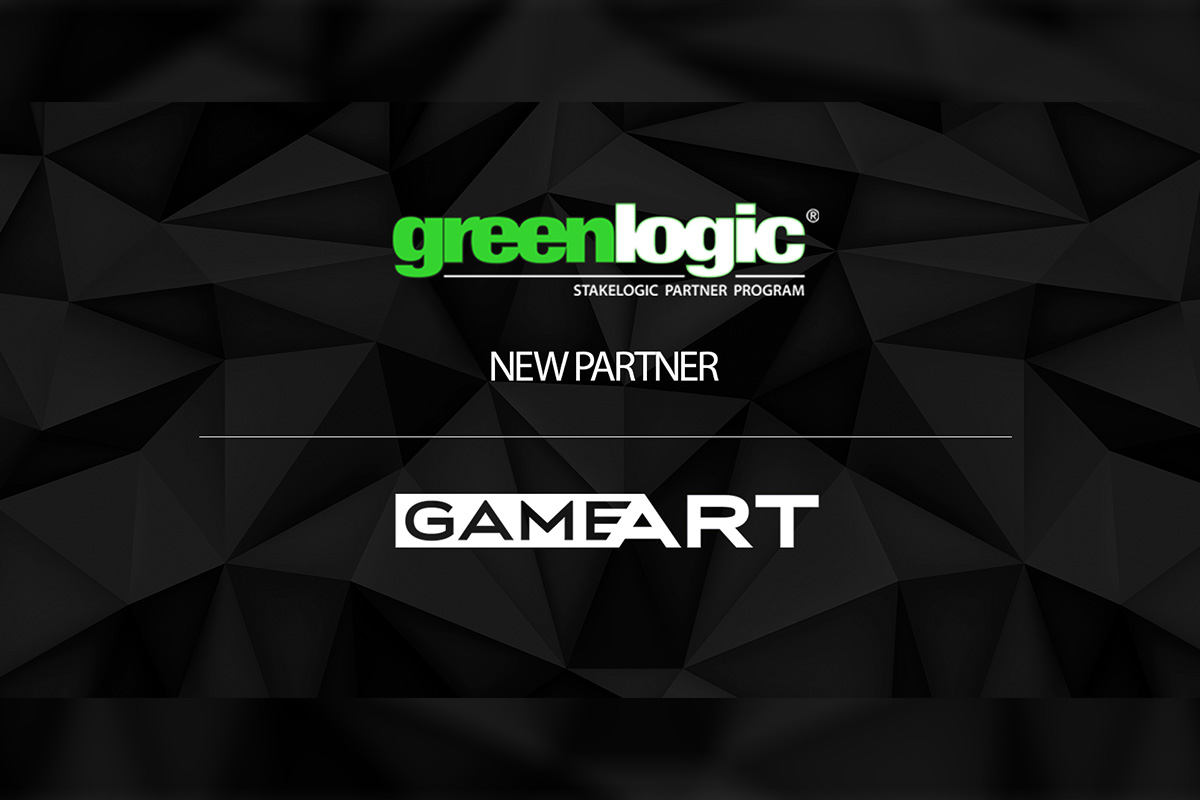 Reading Time:
< 1
minute
GameArt, the leading provider of high-quality digital gaming products, has partnered with Stakelogic to take advantage of its Greenlogic programme.
GameArt will now have access to over 500 operators worldwide through the Stakelogic developer's partner platform, significantly boosting GameArt's global presence and introducing their unique content to new markets.
Offering access to some of the biggest names in the industry, such as Kindred, Pokerstars, GVC and Betsson, the Greenlogic partner platform has already proven extremely popular and gained industry-wide recognition, attracting well established providers and some of the best up-and-coming studios to join its family.
"Our Greenlogic partner program has been an unparalleled success to date, and this is only emphasised by GameArt becoming the latest studio to sign on. It is our aim at Stakelogic to provide the very best gaming content available, either through our own talented in-house studio or via the impressive capabilities of independent studios who may be finding it hard to gain a foothold in such a competitive market place, or choose to fully focus on game development. GameArt is a stellar signing for Greenlogic and we look forward to working with their team for many years to come," Stephen van den Oetelaar, CEO of Stakelogic, said.
"This is a pivotal moment in GameArt's history and one which demonstrates the level of excellence our dedicated team have reached in the art of game development. Being able to offer our extensive library of games to even more operators across even more markets is a very exciting prospect, and one which we intend to grasp with both hands," Stefano Picone, CEO of GameArt, said.
Epic Esports Events invites streamers to collaborate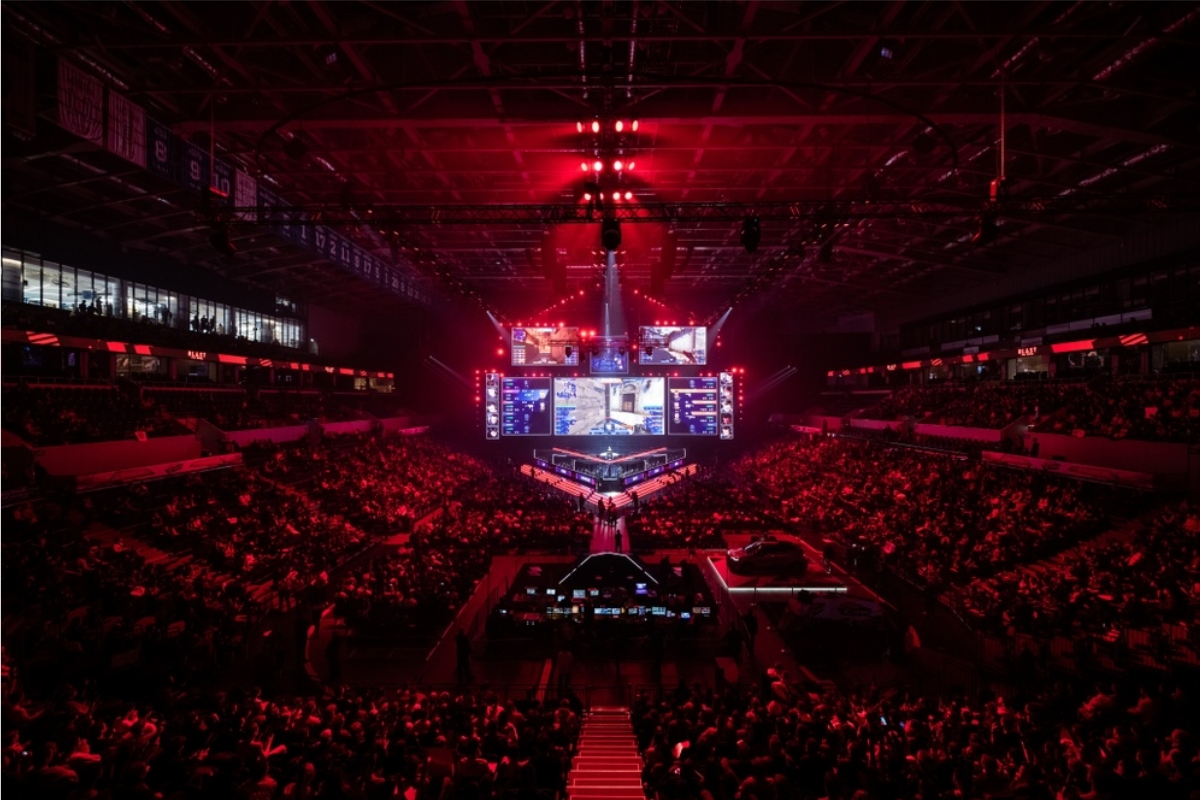 Reading Time:
< 1
minute
Epic Esports Events invites independent streamers to collaborate in the second season of EPIC League. The tournament organizers are also announcing recruitment of community casters for the official broadcasts of the season's games.
Mark Averbukh, Epic Esports Events Product Director:
"Epic Esports Events is inseparable from the esports community. We are confident that the synergy between the EEE and the audience can deliver amazing results. We respect the work of independent streamers and we are certain that the community should have a choice in which voiceovers to watch the EPIC League. Therefore, we have developed a proposal which lets streamers comment with minimal delay, and we hope that many people will be interested."
Independent streamers can broadcast EPIC League Season 2 content on their channels, subject to the following conditions:
No visual and voice advertising;

Every 60 minutes streamers are to post a link to the official broadcast of the event in the chatbot. For example: "Official broadcast is available on https://www.twitch.tv/dota2ruhub and https://www.twitch.tv/epicenter_en1";

15 minutes delay after the broadcast on Dota TV;

Using a unified broadcast name, e.g. "EPIC League TEAM1 vs TEAM2"*.
Community casters are also invited to collaborate. Pre-qualified community casters will be able to stream EPIC League matches with minimal latency, as well as receive tournament rewards.
Streamers interested in cooperation must fill out the form by November 2 and specify the most convenient format for them to work at the tournament. This offer is limited.
*

The tournament organizer reserves the right to change / supplement the list of conditions after posting the appropriate notification on the website and social networks.