Stoiximan Launches Affiliate Programme with Income Access
Reading Time:
3
minutes
New affiliate programme for Greek iGaming operator's Stoiximan brand and Romania-facing Betano brand to be powered by Income Access platform
Stoiximan, the Athens, Greece-based digital sports-betting operator, has launched an affiliate programme in partnership with Income Access, Paysafe's digital marketing technology and services provider. Stoiximan's new affiliate programme for its Stoiximan and Betano online sportsbook and casino brands, which focus on the Greek/Cypriot and Romanian markets respectively, will be managed using Income Access' marketing tracking and analytics platform.
Regulated by the Hellenic Gaming Commission, the Greek national gambling regulator, Stoiximan's flagship online sportsbook and casino sites Stoiximan.gr and Stoiximan.com.cy provide Greek and Republic of Cyprus residents respectively with online sports-betting on almost 50 different sports. These include traditional sports such as football, basketball, tennis, handball and volleyball as well as emerging disciplines like eSports. The Stoiximan brand enables pre-match betting on more than 290,000 events annually as well as live-betting on over 155,000 games.
In addition to their sports-betting offerings, Stoiximan.gr and Stoiximan.com.cy offer wagering on non-sporting events such as politics, international reality TV shows and the Eurovision Song Contest. Players based in Greece can also enjoy Stoiximan.gr's dynamic online casino offerings, which feature over 100 online casino slots from NetEnt, including Gonzo, Starburst, and Mega Fortune.
Sister brand Betano serves the fellow Balkan country of Romania. Regulated by the country's national gambling regulator, Oficiul Național pentru Jocuri de Noroc (ONJN), the brand provides Romanian players with an online gambling experience equalling Stoiximan's, including wagering on over 45 different sports and an expanding selection of 110 NetEnt-developed online casino games.
The launch of the new Stoiximan-Betano affiliate programme will allow affiliates to promote these leading south-eastern European brands on a competitive revenue share basis. The programme will be managed by Stoiximan in-house using the Income Access platform, which will allow the operator's affiliate managers to target campaigns according to players' geo-location, language and other criteria through the software's Ad Serving tool.
Thanassis Kanouris, Head of International Marketing at Stoiximan, said: "We chose Income Access to further improve the quality of service affiliates receive from our brands. Through the platform, we look forward to providing affiliates with the best possible solutions when it comes to brand promotion, communications, ad serving and optimizing deals."
Lorenzo Pellegrino, CEO of Income Access and Digital Wallets at Paysafe, said: "Greece and also Romania are increasingly important European iGaming markets, so we're excited to partner with a leading operator in both jurisdictions. We're confident that our platform will prove instrumental in significantly improving player acquisition for Stoiximan and Betano and supporting both brands' overall growth."
About Stoiximan
Stoiximan is the leading digital sports betting operator in Greece and at the same time one of the fastest developing Greek companies with an emphasis in the development and management of software engineering. The company currently operates in Greece, Cyprus (under the Stoiximan brand) and Romania (under the Betano brand).
Stoiximan has designed and implements a strategic framework of social responsible actions and priorities based on the following pillars • Family • Society • Sport • Environment. Ιn this framework Stoiximan is the Grand Sponsor of the three Olympic Gold Medalists in Rio 2016, the Greek water polo and volleyball national teams, of Stoiximan.gr Basket League and Stoiximan.gr Football League, major greek superleague teams as well as important running events in Greece.
About Income Access
Founded in 2002, Income Access is a technology company, affiliate network and digital marketing agency servicing the global gaming market, including regulated iGaming, social gaming, land-based casinos and online financial trading (forex, binary options). Through its award-winning marketing software and a partnership-centric approach, Income Access delivers comprehensive data and strategic insight on marketing campaigns across all digital and offline channels.
In September 2016, Income Access was acquired by Paysafe Group, the company behind the digital wallet brands NETELLER and Skrill. Income Access is partnered with over 300 gaming brands worldwide. These include: Betfred, Gala Interactive, Coral, Sportingbet, Sky Betting & Gaming, PMU, Jackpotjoy, Stan James, Bet Victor, TwinSpires, Caesars Interactive, PKR and Pinnacle.
About Paysafe
Paysafe is a leading global provider of end-to-end payment solutions. Our core purpose is to enable businesses and consumers to connect and transact seamlessly through our industry-leading capabilities in payment processing, digital wallets and online cash solutions. Delivered through an integrated platform, our solutions are geared towards mobile-initiated transactions, real-time analytics and the convergence between bricks-and-mortar and online payments. With over 20 years of online payment experience, a combined transactional volume of US$48 billion in 2016 and over 2,300 staff located in 12 global locations, Paysafe connects businesses and consumers across 200 payment types in over 40 currencies around the world. Paysafe Group plc shares trade on the London Stock Exchange under the symbol (PAYS.L).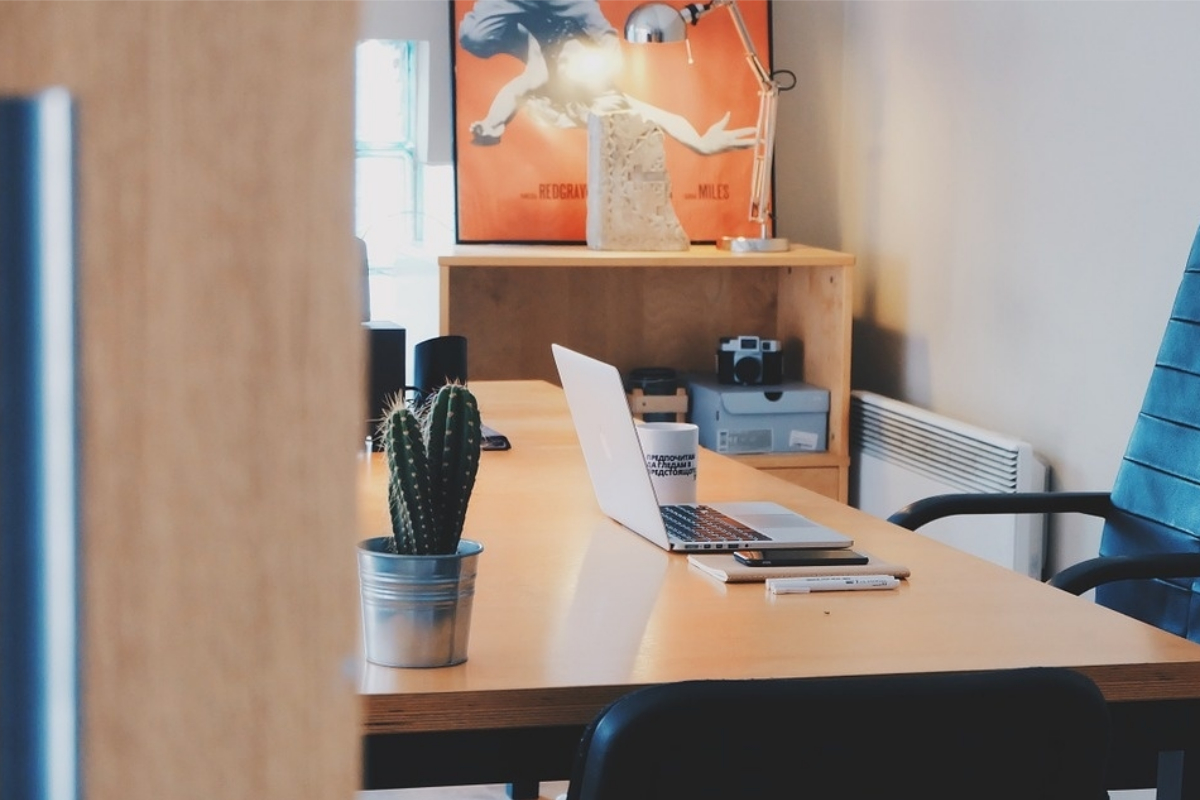 Reading Time:
6
minutes
Mike Murphy, founder of OnlineBettingSites.com, says that affiliates can help operators enter new markets and build brand equity quickly, but that publishers must be responsible to succeed in the long-term
Online gaming affiliates play a critical role in the industry as marketing specialists. While a major operator may find success advertising its wares through mass media, the shotgun approach is expensive and interaction with customers is kept to a bare minimum.
Affiliate marketing can also be expensive, but those costs only materialize after affiliates have delivered new customers. Those costs can also be managed to a great degree; the operator chooses how much to pay per player delivered and therefore has near-total control over the average cost per customer acquisition made through affiliate channels.
Additionally, affiliates interact with potential customers on a deeper, more personal level than any 30-second ad on TV could ever hope. The value of affiliate marketing is perhaps best realized when it comes to operators who want to build rapport with potential customers, break into new markets and better explain new offerings.
Of course, affiliates also have certain obligations on their side of the deal. Affiliates need to promote online gambling in a responsible manner not just for ethical reasons, but also out of pure self-interest. Regulators around the world have begun enforcing stricter advertising standards – even to the point of holding operators responsible for the actions of affiliates in some cases.
Thus, it is more important now than ever before that affiliates provide value to operators. Otherwise, affiliates run the risk of tipping the risk-vs-reward balance too far in in the wrong direction for operators.
How Quality Affiliates Provide Value to Operators
Affiliate programs provide value to operators in more ways than the obvious benefit of sending qualified players. A strong affiliate program builds brand name trust, is very handy for entering new markets, sending qualified traffic, spreading brand awareness and even boosting search engine rankings.
Managing an effective affiliate program does come with its challenges, but overall the affiliate model is so popular because it just works. A quality affiliate program led by a competent affiliate manager will pay for itself many times over in terms of direct financial benefits and general brand awareness.
Building Brand Name Trust
Quality affiliates are trusted affiliates and trusted affiliates create brand name trust
To parse that in plain English, high quality affiliates build rapport with their readers, viewers and followers. Affiliates who operate in an ethical manner and who are honest with gamblers despite any financial incentives to the contrary are going to earn the trust of readers over the long term.
It just so happens these are usually (although not always) the most effective and successful affiliates in general. However, operators should be careful not to overlook smaller and newer affiliates either if those affiliates are ethical and motivated.
Keep in mind a certain percentage of smaller affiliates either a) will become big affiliates in the future or b) already are big affiliates and you just don't know it yet.
These high-quality affiliates build brand name trust for operators because their readers believe what they say. If an affiliate tells his substantial viewership that a certain sportsbook is an excellent place to bet online because of reasons X, Y and Z, that information has a way of seeping into the wider consciousness of the online gambling community.
Operators who invest the time and money in maintaining relationships with quality affiliates will reap the fruits of those rewards for years to come. They will receive favorable mentions, build brand recognition and receive new customers – all without paying a thing until results are delivered.
Affiliates Are an Effective Tool for Breaking into New Markets
Nobody knows the lay of the land like a local affiliate
A UK-based operator will have little trouble expanding into other English-speaking countries, but things can go wrong in a hurry if expansions into a country with a significantly different culture are not managed very carefully.
Translations errors, cultural norm violations and even a simple misunderstanding of what customers in a new market value can all be expensive mistakes for operators, both in terms of advertising costs and any negative hits to the brand name.
Even if major mistakes are avoided, expanding into a new market can be done quite efficiently through the use of affiliates who understand local values, preferences and lesser-known advertising methods that happen to be particularly effective in that region.
In other words, local affiliates have their finger on the pulse of the local market. And again, they take on the risk upfront while the operator only pays advertising commissions after results have been delivered.
Affiliates Deliver Qualified Customers
Quality affiliates deliver qualified customers
High quality affiliates specialize in delivering qualified traffic to gambling operators, primarily through a deep understanding of SEO and content marketing. Skilled affiliates are experts at capturing traffic from search engines and converting that traffic into visits to operator websites.
Running an affiliate program is almost like running an AdWords campaign but without the upfront cost. Rather than bidding on expensive gambling-related keywords, an operator can rely on affiliates to rank for high-converting keywords and deliver traffic to the operator.
Another way to think of it is that with AdWords, you pay for clicks. With affiliates, you pay for results.
Even newer or less-effective affiliates cost the operator almost nothing to maintain. As long as those affiliates are representing the brand name in an ethical and responsible manner, operators should consider keeping them on board. Results are results wherever they come from.
Affiliates Spread Brand Awareness
Affiliates crowdsource brand awareness
An active and robust affiliate program can help operators expand the public's awareness of the brand. Affiliates are driven to make money, and they do that by discussing the brands with which they have advertising relationships. Even if some affiliates are having a hard time driving traffic, all those affiliates out there are constantly spreading the word far and wide.
Affiliates are a diverse bunch with unique insights, different ways of doing things and all sorts of marketing methods. Running an affiliate program takes advantage of the crowdsourcing concept – rather than a single marketing team, the operator has hundreds (or thousands) of marketing people spread all around the world constantly striving to put the brand name in front of eyes.
Imagine all those many affiliates out there right now writing articles, producing videos, posting on social media and testing new marketing techniques all while promoting their partners' brand names. Now consider the size of the in-house marketing team it would require to match those efforts. Managing affiliates can feel like herding cats sometimes, but it's hard to beat the sheer volume affiliates provide when it comes to marketing material that increases brand awareness.
Affiliates Provide SEO Benefits
A side effect of affiliate marketing is better search engine rankings for operators
The majority of affiliates live and die by search engines. The higher they rank on Google, the more money they make. These affiliates do not just point links to operator websites, they also strive to get links pointed to their own websites – which in turn boosts the value of links they point to operators.
Although most affiliate links pointing to betting sites are cloaked, there's still benefit there. Some affiliates use raw affiliate links; others occasionally point to internal marketing pages on operator websites. Even simple brand mentions (even if unlinked) make a difference in search rankings.
Additionally, the increased brand awareness leads to more people searching for operator-related terms. This in turn spreads awareness, generates discussion and ultimately does benefit operators in their search engine rankings.
Considering the Obligations of Affiliates
It is no secret the affiliate business model can provide a wonderful quality of life for affiliates who are smart and determined. Being able to work from anywhere in the world and potentially earning obscene amounts of money are just two of the lifestyle's many perks.
However, affiliates should take care not to abuse the opportunity presented by operators. While affiliates have certain expectations of their partners, every affiliate has certain obligations to ensure the unique opportunities provided by this business remain open for many years to come.
The word "obligation" has a bit of a negative connotation, but it's not that bad. There are really just two primary rules affiliates can follow to run a business that is successful, trusted and ethical: be responsible and always tell the truth.
Promote Gambling Responsibly
Responsible affiliates make life better for players and operators alike
Affiliates have a moral responsibility to promote gambling in a safe and ethical manner. This one really isn't all that difficult, but a small percentage of affiliates have in the past decided it was worth burning a lot of relationships in an attempt to capture easy money.
For example, there was the affiliate who ran a series of fake news stories that detailed a depressed, down-on-his luck man who was able to pay for his sick wife's medical treatment after winning a jackpot at an online casino.
The story was completely fake, of course, and written in a terribly irresponsible manner. The affiliate's actions didn't just cross a moral boundary; they also brought the wrath of the UK's Advertising Standards Authority (ASA) down on the operator. Affiliates have a moral duty and business obligation to run ethical advertising campaigns.
Always Tell the Truth
The truth makes life simpler for everyone
Affiliates: there is absolutely no need to lie or conveniently forget to tell your readers important things about the gambling sites you promote. You can make just as much money just as easily by always telling the truth.
In fact, the truth is a great way to build your reputation among visitors. People who trust you tend to listen to your recommendations – which of course means better conversion rates.
Don't underestimate the average consumer; they'll catch on pretty quickly if you're willing to say whatever you think it takes to get a sale. While you can get conversions with unethical marketing tactics, you'll build a longer-term business by building a relationship with your readers and establishing yourself as a reliable place to get the real deal on online gambling.
The truth will also keep you on the right side of operators and regulators around the world. Running an honest and ethical business is actually easier over the long term as you won't find yourself dealing with banned advertising accounts and stern regulators. Honestly just makes sense whether you look the business from a financial or moral point of view.
Superlenny Casino finds its feet as a casino affiliate site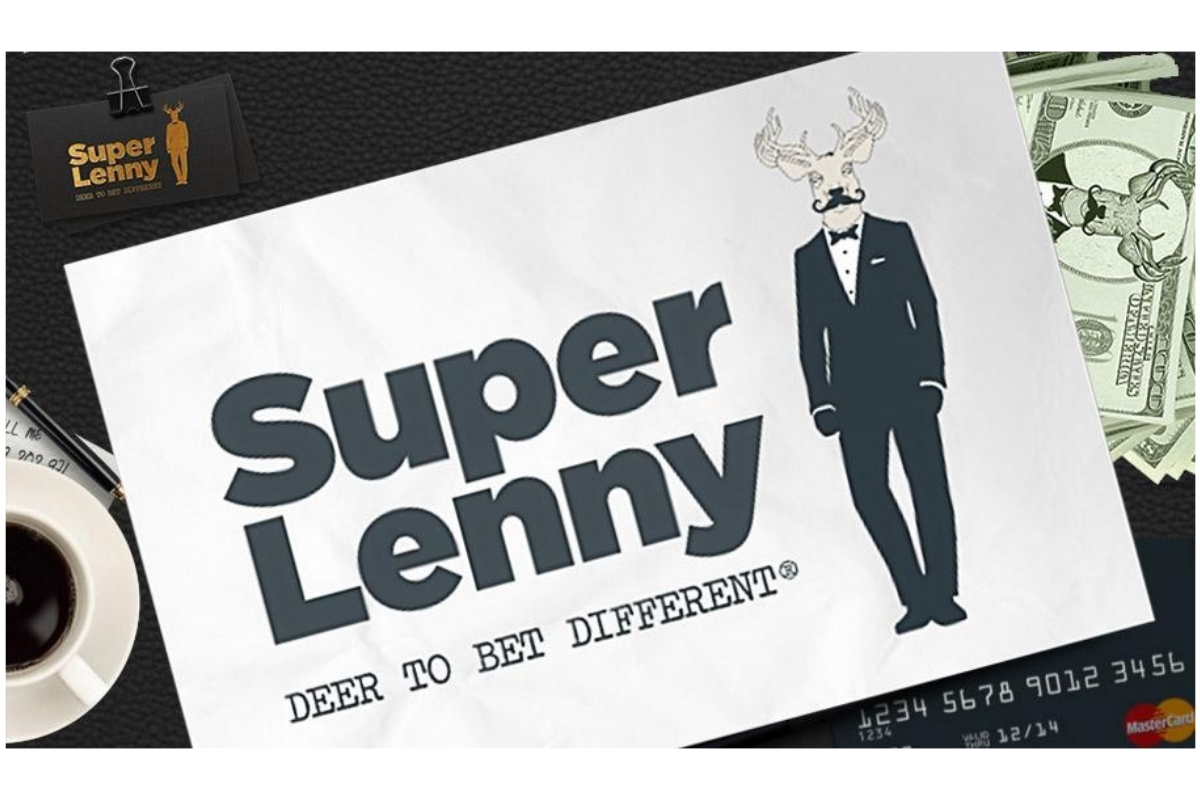 Reading Time:
3
minutes
In the past, choosing an online casino was a relatively simple matter. All you had to do was navigate to one of the few sites out there and start playing. This was made even easier since most of the top sites a decade ago were simply extensions of the leading brick-and-mortar bookmakers. However, with the digital age taking full effect, this simple past is no longer a reflection of the current state of the market. Finding an online casino or sports betting website can be an overwhelming process these days, and the sheer number of potential choices is dizzying at times. Now one of the most memorable online casinos SuperLenny has made the jump into the casino affiliate market to help players find the right site for them.
At the end of 2018, SuperLenny closed down as a casino site. Rather than being consigned to the depths of the internet, SuperLenny has undergone a repackaging as a comparison site.
Why an online comparison site?
Online comparison websites do exactly what their name says – they allow you to compare many websites at once and make an informed decision based on the information provided in several set categories. In this sense, comparison websites act as aggregators of all the available sites out there and establish the criteria to compare them. Comparison websites provide less of a substantive review, rarely making a direct recommendation on which website you should use. Instead, you can go on comparison websites, such as SuperLenny, to compare all the possible options available and come to a more informed decision.
At a time of stricter regulations and operational difficulties, many casinos are feeling the pinch. Online comparison sites on the other hand are less exposed. In the case of SuperLenny it was the right decision to switch from operator to affiliate.
The convenience factor
Possibly the biggest attraction of comparison websites is the convenience factor. With the overwhelming amount of choice out there these days, it is simply not feasible to check each individual website and make an informed decision that way. In fact, if you were to do things this way, you wouldn't have any time left to actually get down to betting and hopefully win some money. In this regard, using a comparison website can save you a considerable amount of time. Additionally, it also allows you to conduct a much more thorough search given how easy it would be to miss a website when conducting a manual search of all the options on offer.
Impartial advice vs biased reviews
Perhaps more surprisingly, comparison websites are a great way to give you access to information about the various options available without advocating for a specific one. With an innumerable number of blogs on the internet now, you can never be too sure where the person writing the review is getting their information from and how impartial they are in making a recommendation. With comparison websites, this doesn't become an issue, as information about casinos is simply listed in an impartial manner rather than trying to sell you on one specific option. In fact, since comparison websites operate by receiving a commission when someone clicks on a referral link, it makes sense for them to offer you as many options as possible.
SuperLenny would appear to have an added advantage here. The Lennytalks section of the website is perfect for serving casino offers, news and promotions. As a trusted brand name, it is easier for SuperLenny to leverage that trust to provide users with casino information. For less established brands, this is an uphill struggle.
Will SuperLenny start a trend?
It is possible that more online casinos will look to the comparison model as a way to whether these uncertain times. Many operators may well be looking at SuperLenny on a more long-term scale before diving in themselves.
Raketech expands into Canada with CasinoFever.ca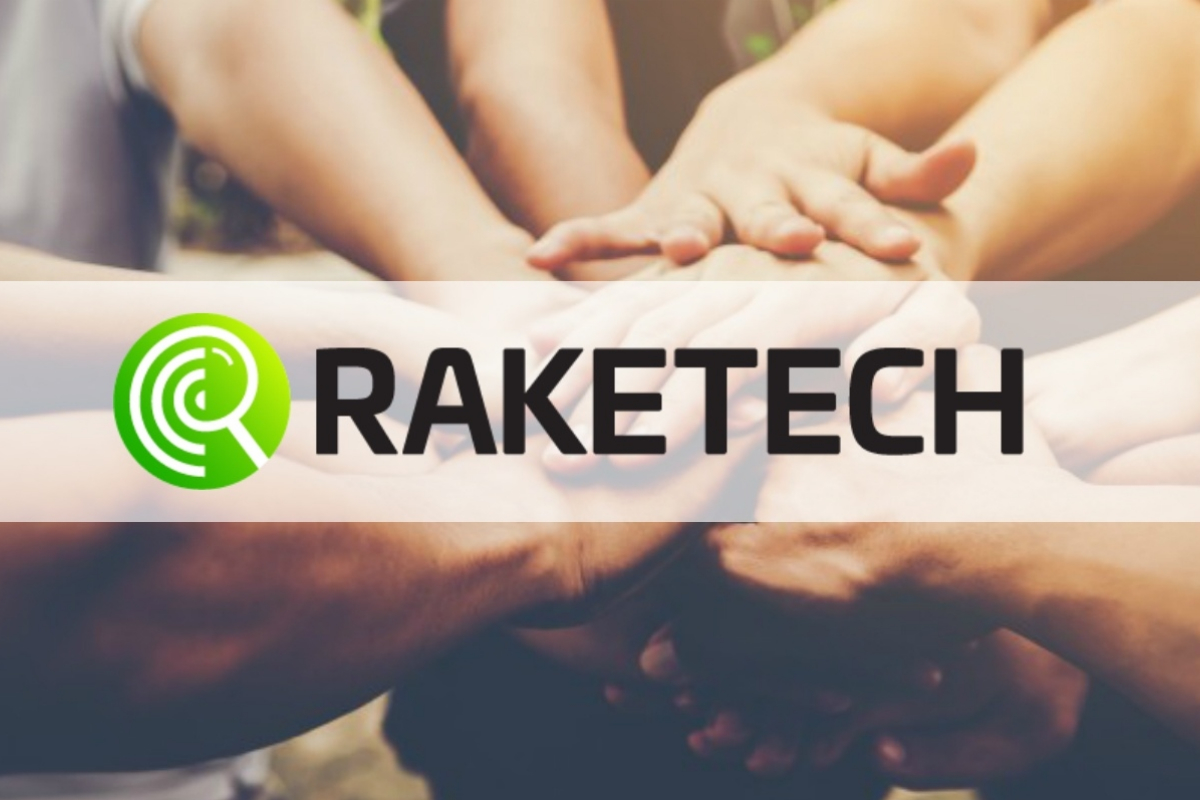 Reading Time:
1
minute
Raketech, a leading online affiliate and content marketing company, has strengthened its international footprint with the launch of CasinoFever.ca, a new online casino comparison website tailored for the Canadian market.
CasinoFever.ca will provide users in Canada with a comprehensive guide to the online casino world, offering reliable product, operator and bonus reviews, as well as useful tips and news related to the online casino world.
Michael Holmberg, CEO of Raketech said: "The launch of CasinoFever.ca further establishes Raketech's strategy to expand into North America, a continent where we are currently developing a handful of sites that see increasing traffic trends. CasinoFever.ca is one of those sites and has already converted its first ever user into a new casino player at one of our partners."
The website was developed by the people behind the successful CasinoFeber.se product, which has grown considerably in short space of time to become one of Sweden's most popular casino comparison sites. CasinoFever.ca runs on the same platform and will be continually improved to help guide Canadian players to the best available online casinos.
Michael Holmberg concluded: "I am happy to witness our beneficial partnership model with CasinoFeber.se – one of Sweden's most successful casino products in recent times – successfully enter an overseas market in the form of CasinoFever.ca. This is a stamp of quality for our operational model, that offers an opportunity for entrepreneurs to join forces with Raketech post-acquisition and grow the business together."